Dams and reservoirs make rivers sediment-starved and menacing manifold downstream. While heavy rainfall is also a key factor behind the floods, hungry water had a more pronounced effect, says D. Padmalal, Scientist and Head, Hydrological process group, National Centre for Earth Science Studies.
– "When the sediment transport is interrupted, the potential energy of the hungry water released from dams will scour the river banks downstream, uprooting trees or riparian vegetation and damaging bridges and other engineering structures," explains Dr. Padmalal. Overloaded with silt and clay from the eroding river banks, the highly turbid and viscous water clogs drainage channels. Subsequent discharge of water from the dam will lead to inundation and waterlogging of large areas.
– Hungry water can also develop in high gradient river channels devoid of adequate quantity of sand and gravel, especially during periods of high rainfall. "Years of uncontrolled sand mining have left most of the rivers in Kerala depleted or exhausted of sand and gravel. This creates a situation similar to the release of hungry water from dams," notes Dr. Padmalal. When the river channel has adequate supply of sand and gravel, the potential energy of the water is used to transport the mixture. The water does not scour the banks or turn muddy.
– Dr. Padmalal asserts that the hungry water effect has had a major stake in the flood hazards in areas close to dams like Ranni. "That is because the submerged areas remain inundated till the clay settles. In places like Aluva and Perumbavoor along the banks of the Periyar, the hungry water acted more vigorously because these areas are characterised by soil covered banks compared to the rocky banks upstream." He highlights the need to factor in the hungry water effect while developing flood control strategies. This, he feels, is more relevant for a State like Kerala with many hydel and irrigation dams in higher elevations.
https://www.thehindu.com/news/national/kerala/hungry-water-effect-blamed-for-flood-damage/article24820402.ece  (30 Aug. 2018)
WHY SAND IS PART OF RIVER: Unfortunately, sand is also essential for a river. Sand regulates a river's flow, floodplains store water, recharge ground water, filter pollutants, allows aquatic life to thrive. When sand is taken out, water tables sink, rivers dry up, change course, banks collapse, floodplains get pitted with ponds, silt chokes rivers, vegetation and habitats get destroyed, dust pollution kicks in."
-India has no record of the status of sand sources in a district, says the Ministry of Environment report. No data, too, on the demand or consumption of sand in India (although going by the spiralling rise of cement use in the last 20 years — from 1.37 billion tonnes in 1994 to 4.8 billion tonnes in 2016, one can make a guess). There is no estimate of permissible volume that can be extracted from a river, upstream or downstream, or height of a riverbed below which mining cannot occur; no bar on harmful extraction methods, depth of mining or minimising harmful effects; no long-term monitoring programme or annual status reports; no mandate on reclamation of river banks and beds. And, more than anything, there is no effort to move towards sand substitutes: quarry dust, incinerator ash, desert sand, manufactured sand, waste from steel industry and thermal power plants etc.
– But it's not just Kerala. Almost each and every of India's 400-plus rivers is in the grip of the sand mining mafia. There's a devastation waiting to happen anywhere and everywhere. And the bad news is, time is seriously running out.  https://www.dailyo.in/variety/kerala-floods-sand-mining-sand-mafia-illegal-mining-soil-erosion-rivers/story/1/26297.html  (27 Sept. 2018)
It is worth to mention that on WORLD RIVERS DAY 2018, river activist in Bangladesh have raised concerns over unsustainable sand mining in rivers, terming it an essential part of river biodiversity.  https://www.thedailystar.net/city/news/sand-essential-biodiversity-rivers-1637719  (24 Sept. 2018)
Also have a look a development on sand mining issue during the week:
National NGT junks govt order easing mining rules The Green Tribunal has overruled the Union environment ministry's three 2016 notifications that exempted mining of minor minerals like sand in up to 25 ha area from prior public consultation and the environmental impact assessment (EIA).
The bench noted that the ministry's notifications were in conflict with the 2016 sustainable sand mining guidelines, which said an EIA should address the environmental impacts of minor mineral mining.
The ministry had amended the 2006 EIA notification and put mining of minor minerals in an area up to 25 ha in B-2 category. An environmental clearance is required under the category. But it is exempted from public hearings and EIA. The notification bypassed any detailed environmental study and only asked for basic project information.
A district environment impact assessment authority was granted powers for environmental clearance for mines spread over an area up to 25 ha. Petitioner Vikrant Tongad had contended that the district level assessment authority had no scientific expertise in assessing environmental impacts. He had alleged that the 2016 notification provided an exemption of the "rigours of the necessity of EIA and EMP" for areas ranging from 5 to 25 hectares which previous notifications made necessary.
NGT directed public hearings and EIA for minor mineral mines with 5 to 25 ha area. It added state environment impact assessment authority would evaluate smaller mines of up to 5 ha instead of district level body.
The bench ordered the ministry to incorporate a procedure to calculate the annual rate and timeframe for replenishment after mining is stopped in an area and frame guidelines for calculation of the cost of restitution of damage caused to mined out areas.
NGT said the exemption for minor minerals violated a 2012 Supreme Court order, which held that all mining leases depending on their size would need to obtain environmental clearance. https://www.hindustantimes.com/india-news/ngt-junks-government-order-easing-mining-rules/story-Bs2HBuCGoGBGqcs8mgCdjJ.html  (27 Sept. 2018)
NGT has also prohibited any permission for mining of sand and minerals at the district level. Instead all such permissions will now have to be procured from the state govt directly.  In its order the tribunal has taken back the rights of District Level Environment Impact Assessment Society (DEIAA) in granting permission for any kind of mining activity in a land area ranging from 0-5 hectares.
The order states that permission for any kind of mining would now have to be secured from the state level Environment Impact Assessment Society (SEIAA), claiming that the DEIAA does not have the expertise or scientific knowledge necessary to assess environmental implications and have been conferred with "excessive and uncanalized power devoid of any guidelines".  https://timesofindia.indiatimes.com/city/noida/only-state-govt-can-permit-sand-mining-says-ngt/articleshow/65972072.cms  (27 Sept. 2018)
Punjab Govt considers auctioning sand mines in clusters Ignoring Local Bodies Minister Navjot Singh Sidhu's suggestion of setting up a corporation to sell sand, the Punjab govt is preparing to auction mines in clusters, instead of separate mines.
By auctioning mines in clusters, the Department of Mines hopes to sell sand at Rs 1,800 to Rs 2,000 per tractor-trolley to the end consumer, earn Rs 300 crore for the state exchequer and check illegal mining. Sources said that under the new policy, rivers would be divided in clusters. The large chunk of areas, having mineable sand, would be auctioned.
Earlier, the govt had demarcated each village alongside rivers as a separate mine. About 300 mines had been identified earlier. The department was giving final touches to the new policy to table it before the Cabinet, scheduled on Sept. 27. But it was postponed for Oct. 3. https://indianexpress.com/article/cities/chandigarh/punjab-considers-auctioning-sand-mines-in-clusters-5376118/  (27 Sept. 2018)
Karnataka Govt to allow traditional sand miners for sand mining from October 16 CM HD Kumaraswamy on Sept. 25 assured the legislators of Dakshinia Kannada and Udupi districts that the govt will finalise the process of allowing traditional sand miners, in both the coastal regulatory zone (CRZ) and in non-CRZ zones of the two districts, to start mining from October 16. The move effectively removes the previous govt decision to action the sand blocks in the non-CRZ zones of the two districts after it failed to attract a single bidder. https://timesofindia.indiatimes.com/india/govt-to-allow-traditional-sand-miners-for-sand-mining-from-october-16/articleshow/65952746.cms  (25 Sept. 2018)
HYDRO POWER PROJECTS
SANDRP Blog NBWL pushes Lower Demwe HEP on Lohit River in Arunachal Pradesh based on fudged WII report Open Letter from Bimal Gogoi, well known Wildlife Expert from North East India to National Board of Wildlife, explaining how their decision to give wildlife clearance to 1750 MW Lower Demwe Hydropower Project is based on flawed and fudged report from Wildlife Institute of India. We hope NBWL reviews this legally untenable decision soon. Plz Share. https://sandrp.in/2018/09/27/nbwl-pushes-lower-demwe-hep-on-lohit-river-in-arunachal-pradesh-based-on-fudged-wii-report/  (27 Sept. 2018)
The project's 124-metre high dam is proposed to be constructed on river Lohit jointly by Athena Energy Ventures and the Arunachal Pradesh government. The project site is extremely close to cultural heritage site Parshuram Kund, a major Hindu pilgrimage. https://www.thehindu.com/news/national/other-states/arunachal-mega-dam-near-pilgrimage-cleared-environmentalists-see-red/article25066578.ece  ( 28 Sept. 2018)
In 2014, director of Bombay Natural History Society and NBWL member, Asad Rahmani had studied the site and said the project would submerge parts of the Parshuram Kund Medicinal Plant Conservation Area. https://www.dailypioneer.com/2018/india/hydro-project-clearance-upsets-green-warriors.html  (29 Sept. 2018) 
The standing committee of NBWL chaired by environment minister Harsh Vardhan, in its 50th meeting on Sept. 7 decided that additional environmental studies, which would take 3-4 years, should be sanctioned even as the construction of dam on the river could begin. Experts fear that the project would completely alter the habitat of river water dolphins in Lohit district.
Here is chronology of the project:
2010- MoEF gives environment clearance

2011- Standing committee of NBWL asks two-member committee Asad Rahmani and Pratap Singh to conduct site inspection

2011- Two different reports submitted before standing committee. All 8 non-official members of committee oppose project

2012- Then environment minister Jayanthi Natarajan awards the project wildlife clearance 2013- Environmental activists Bimal Gogoi and Rohit Choudhury challenge forest clearances given to both phases of project

2014- Mahesh Sharma writes to environment minister Harsh Vardhan flagging concerns over project Oct. 2017 NGT suspends forest clearance; asks standing committee of NBWL to reconsider

2018- Standing committee decides for an on-site inspection

2018- committee gives a final nod to the controversial project. https://economictimes.indiatimes.com/news/politics-and-nation/controversial-arunachal-project-gets-governments-nod/articleshow/65988150.cms  (28 Sept. 2018)
Arunachal Pradesh Extension of Heo and Tato-I HEP's Techno-Economic Clearance Press release by Velcan, the owners of the 2 hydropower projects: The Central Electricity Authority (CEA), has extended the Techno-Economic Clearances (TEC) it had issued on 28thJuly 2015 to the Heo Hydroelectric Project (240 MW) and on 28th October 2015 to Tato-1 Hydroelectric Project (186 MW). After having re-assessed the progress and the situation of the projects, and after receiving a non-objection from the State Govt.
CEA has granted this first extension for a standard duration of 2 years, without altering the techno-economic parameters approved in 2015. Given the ongoing discussions with the Govt of Arunachal Pradesh about the execution of an amended concession agreement for the current power capacities of 240MW and 186MW, the TECs extensions have been granted subject to the condition of signing such amendment and settling related administrative fees. As of the date of this press release, the negotiations regarding the terms of the amended concession agreement, notably the administrative fees, are still underway. https://www.nasdaq.com/press-release/velcan-extension-of-heo-and-tato1-projects-technoeconomic-clearance-20180924-00789  (24 Sept. 2018)
Nagaland Doyang HEP landowners place set of demands Citing various grievances, the 17 Land Affected Village under the aegis of Land Owners' Union, Doyang Hydro Electric Project (DHEP), NEEPCO Ltd., Doyang Wokha has made a series of demands ranging from employment, education, roads, buildings, healthcare, and playground at the DHEP area.
– "Failure to comply of the above mentioned demands in one month period, the Land Owners' Union (LOU) DHEP will start its 2nd phase of agitation of which the DHEP management and the corporation (NEEPCO) shall be held the sole responsibilities if any eventualities arises during the course of agitation," the representation warned. http://www.easternmirrornagaland.com/doyang-hydro-electric-project-landowners-place-set-of-demands/  (27 Sept. 2018)
At the same time here is another plea to review hazard potential of hydro project in Himalayas
– "When Wolfgang Schwanghart went to Nepal for the first time, he was shocked to see many hydropower dams perching on the steep Himalayan terrains. "They looked rather precarious," says the geologist, who works at the University of Potsdam in Germany.
That was in early April 2015. Two weeks later, a devastating magnitude-7.8 earthquake struck, killing nearly 9,000 people. It also damaged 31 projects of the type he had seen. Now, Schwanghart and his colleagues have revealed in a study that it was not the ground shaking that damaged most of these projects, as most people had assumed, but landslides triggered by the quake.
The work, published in Geophysical Research Letters1 last month, highlights the risk of quake-triggered landslides to hydropower development in the Himalayas — a global hotspot for this type of energy source. "Our study points to an urgent need to re-evaluate hydropower development in the Himalayas," says Schwanghart."
– But the analyses factored in only risk from earthquakes, not from landslides. This means that "we have overestimated the hydropower potential in the region and underestimated the cost", says Gernaat. "There are so many dams that suffer landslide problems that sooner or later we are going to have another big tragedy," says Petley. "It's a disaster waiting to happen." https://www.nature.com/articles/d41586-018-06212-8  (25 Sept. 2018)
According to the study, nearly one fourth of existing, currently constructed and planned hydropower projects along Himalayan rivers have high probabilities of moderate to severe damage during future earthquake.
Nepal lost at least 20% of its hydropower capacity in the 2015 earthquake, which killed nearly 9,000 people and damaged more than 31 hydropower projects.
The model developed by the research team, which took into account the combined effect of ground shaking and river steepness, was applied to projects in Indian, Nepalese and Bhutanese Himalayas. The findings also indicate that more than 10% of potential hydropower project sites in Himalayas could be unsuitable for hydropower infrastructure. https://www.livemint.com/Politics/cA5lYA92sJ3AhNBk1ekktO/One-in-four-hydropower-projects-along-Himalayan-rivers-prone.html   (30 Sept. 2018)
The debate on hydro-electric development in the Himalayan region has seen a lot of back and forth. The supporters of hydro-electric projects argue that most Himalayan states – and countries – are underdeveloped, hence dams would bring cheap power and revenue. Their detractors, however, point to the fragility of the Himalayas since these are fairly young mountains.
Himanshu Thakkar from SANDRP says that the construction and operation of hydropower projects increase the disaster potential of the already vulnerable areas of Sikkim and Arunachal Pradesh. These areas are prone to floods, including flash floods, [glacial lake outburst floods], and landslide dam breaches, erosion and landslides, earthquakes, and combination of more than one such threats simultaneously. Dams exacerbate this, but unfortunately, we are not even doing any assessment of this. https://www.newsclick.in/trans-boundary-rivers-heavy-rains-and-breaching-dams  (24 Sept. 2018)
Op-Ed Small HEPs are not the answer to clean energy woes Shikha Lakhanpal raises valid concerns over SHPs on World Rivers Day: As rivers are traded for clean energy and vanish under the cascading impacts of small hydropower projects, there is a need to examine these projects in greater detail. The need of the hour is to regulate and formulate processes for addressing the environmental and social consequences of SHPs.
The EIA process should be made mandatory and there should be tangible and long-term benefits offered to local communities. The equity and environmental justice aspects of small hydropower projects must be addressed to protect India's vanishing rivers because small is not always beautiful and neither is it always sustainable. https://www.thenewsminute.com/article/why-small-hydroelectric-projects-are-not-answer-india-s-clean-energy-woes-88815  (23 Sept. 2018)
Meanwhile, insufficient coal reserves at power plants and sudden decline in wind and hydro electricity generation led to spike in power tariff to Rs 15.37 per unit at Indian Energy Exchange (IEX), Union Power Secretary A K Bhalla said. https://energy.economictimes.indiatimes.com/news/power/insufficient-coal-stock-low-hydro-wind-output-led-to-high-power-tariff-at-iex-power-secy/65994035  (28 Sept. 2018)
DAMS
MAHARASHTRA IRRIGATION SCAM Frame policy for punishing guilty officers, HC tells govt Coming down heavily on the Maharashtra govt for not doing enough to punish its guilty officers, in the multi-crore irrigation scam, the Nagpur bench of Bombay High Court on Sept 28, 2018 to frame a comprehensive policy within four weeks in such a way that these officers are not let off the hook after their superannuation and should be made accountable for all their earlier actions while in office. https://timesofindia.indiatimes.com/city/nagpur/frame-policy-for-punishing-guilty-officers-hc-tells-govt/articleshow/66000128.cms  (29 Sept. 2018)
Polavaram Dam Completion by 2019 appear improbable: CAG In its audit report on the Economic Sector for the year-ended March 2017, tabled in the state Legislative Assembly Wednesday, the CAG noted that progress of execution of Polavaram project had been slow, mainly due to "improper planning, delays in finalisation of designs, land acquisition, rehabilitation and resettlement… As a result, the possibility of completion of the project and achievement of intended objectives by the target date of 2019 appear improbable.
– The CAG also pointed out that only four per cent of the 1,05,601 project displaced families were rehabilitated in the last 12 years while rehabilitation and resettlement plans for 192 of 371 total villages were not even finalised. The CAG noted, the AP govt did not conclude a memorandum of understanding with the Union govt as per the national project guidelines though more than four years have lapsed since Polavaram was declared a national project. https://www.dnaindia.com/india/report-polavaram-project-s-completion-by-2019-appear-improbable-cag-2665234  (19 Sept. 2018)
Madhya Pradesh Discussion on Dams Taking the recent Kerala floods and the tragedy of Uttarakhand into major focus, experts said that dams are not as useful as portrayed by Govt. "Even the villages don't get water on time. It's clear they have turned water towards the companies. It would be a win –win situation if the Govt. let's the river Narmada flow freely and not constraint it," said activist, Medha Patkar.
Narmada river has 30 big dams and 135 medium dams out of which only one in Gujarat rest are in MP, however, even the prime agricultural area is not given enough water when compared with that of the companies, she added.  https://timesofindia.indiatimes.com/city/indore/dams-sept-30-experts-underscore-need-of-dam-management/articleshow/66020755.cms  (30 Sept. 2018)
Kerala Mangalam, Chulliyar dams to be desilted Now, the Kerala irrigation department is set to desilt two dams on pilot basis. Desiltation is expected to begin in Mangalam (sediment 2.95 MCM against gross capacity of 25.34 MCM) and Chulliyar (total sediment 1.13 MCM against its gross storage capacity of of 13.7MCM) dams in Palakkad district in three months. For the first time pneumatic desilting pumps will be used and water returned to the reservoirs after treatment to avoid turbidity. The cost is expected to be Rs 127 and Rs 54 Cr respectively. https://timesofindia.indiatimes.com/city/thiruvananthapuram/mangalam-chulliyar-dams-to-be-desilted/articleshow/65976646.cms  (27 Sept. 2018)
Op-Ed Ugly truths behind irrigation projects Krishna Rao Iyer former Chief Secretary, Govt of Andhra Pradesh
Slowly and steadily, irrigation projects from being farmer- centric have started becoming contractor- centric. Politicians have realised these can become milking cows for their election funding. The interests of contractors rather than that of farmers started dictating the projects that were taken up and the flow of funds to projects.

A rigorous cost benefit analysis done to prioritise the project in terms of taking up and funding was given a go- by and taking up of the project is done in an arbitrary manner focusing on those projects which would facilitate maximum kickbacks.

Since outlays for major projects are huge and facilitate centralised corruption, focus has shifted to major projects compared to minor projects where the outlays are going to be small and dispersed. Simultaneously the most pliable officers are posted in the irrigation sector to facilitate skimming of the projects by a strong nexus of bureaucrats, politicians and contractors.
There is already sunk investment of 50,000 crores in Andhra Pradesh irrigation projects which have not seen the light of the day in terms of completion as per 2016-17 CAG report.

There are talks of taking Godavari water to Krishna and from there to Penna river via Buckingham canal and lifting it up to reach higher levels. Nobody talks of the cost or time frame and the relevance of the project. Engineers who know the truth prefer to keep silent in meetings.

Taking up such projects without proper investigation and cost benefit analysis would ruin the future of the state same way as ill thought out capital as a mega city is already ruining the future of the state. http://www.thehansindia.com/posts/index/News-Analysis/2018-09-25/Ugly-truths-behind-irrigation-projects/414248 (25 Sept. 2018)
FLOOD 2018
SANDRP Coordinator invited by NIDM to give a lecture on Reservoir Operations in the context of Flood Risk Management On Sept 8, 2018, National Institute of Disaster Management invited Himanshu Thakkar of SANDRP to speak on "Reservoir Operation in the context of Flood Management in India". Here is the full Video of the event, including the lecture and the question answers.  https://www.youtube.com/watch?v=-e7GB4711bI  (25 Sept. 2018)
North India Flood
Himachal Pradesh Gates of dams opened The gates of almost all the dams and reservoirs in various hydro-power projects in the state have been opened as they almost inched close to the danger level.
With there being no let up in the incessant rains, gates of most dams – Chamera –I, II, III, Baira Siul, Kol, Nangal, Baspa, Shongtong and Larji were opened for flushing. The highest discharge of 11,729.76 cusecs was from Karcham hydro-project followed by 10306.93 cusecs from Shongtong project, both in the Kinnuar in the Satluj basin.
Locals residing in the downstream areas were warned against venturing close to the riverside. The water level in the Pong Dam on Sept. 24 touched 1,385.55 feet, almost close to the danger mark of 1,390 feet.
The phenomena of extreme events — a new normal situation where some places in the state had received more than 2,000 per cent more rainfall than normal — was a worrisome development. https://www.tribuneindia.com/news/himachal/dams-inching-closer-to-danger-mark/658280.html  (25 Sept. 2018)
Punjab Water to be released from Pong Dam With water level in the Pong Dam rising by 11.11 feet in the past 36 hours, the Bhakrha Beas Management Board (BBMB) dam authorities have decided to release 49,000 cusecs water from dam in the Beas river on Sept. 25 at 3 pm. Meanwhile, one lakh cusecs was released in the Sutlej river from the Ropar Barrage on Sept. 24 night. https://indianexpress.com/article/india/pong-dam-level-rises-by-11-ft-in-36-hours-water-to-be-relased-in-beas-today-5372641/  (25 Sept. 2018)
As per BBMB reservoir level or water level of Pong Dam, also known as Beas Dam, reached at 1386.84 feet-mark on Sept. 24 at 11 pm against the danger level of 1390 feet. https://www.news18.com/news/india/pong-dam-level-rises-bhakra-dam-to-release-49000-cusecs-water-today-punjab-schools-shut-after-red-alert-35-iit-students-missing-1888001.html  (25 Sept. 2018)
But the Bhakra dam that lies on the Sutlej has not been much affected. Water at the Bhakra rose by about 4 feet in the past two days to 1,654.84 feet, well below the maximum level of 1,680 feet.
STORAGE IN BOTH DAMS WAS BELOW NORMAL TILL LAST WEEK
Inflow at Pong was 7,910 cusecs on Sept 22, which jumped to 1,66,559 cusecs by Sept. 25 morning.

The outflow came down from 11,507 cusecs on Sept. 22 to just 810 cusecs on Sept. 25 morning.

The storage at Pong increased by about 9 per cent in the past two days, Bhakra saw an increase of 3 per cent.

The storage in both the dams was below normal till last week, which had been a cause for concern.

The inflow at Pong dam touched 1.10 lakh cusecs in the past two days, which by itself is not alarming as per the officials. The high volume of sediment and debris flow, however, is worrying, say BBMB officials. "Normally it is 2100 ppm, which spiked to 40,000 ppm. This could choke the reservoirs and also damage tunnels and machines in the dam," they say.
Entering Punjab via Himachal Pradesh's Kangra district, the Beas flows along the borders of Hoshiarpur and Gurdaspur districts and Kapurthala and Tarn Taran districts, thereafter entering Ferozepur district to join the Sutlej at Harike. https://www.tribuneindia.com/news/nation/pong-dam-may-release-excess-water/658342.html  (25 Sept. 2018)
Chandigarh Sukhna Lake floodgates open after a decade The floodgates of Sukhna lake were opened on Sept. 25 after the water level in the lake crossed the danger mark of 1163 feet. The last time the floodgates were opened in a similar situation was a decade ago, in August 2008.
Chief Engineer Gulati said the gates would be opened again if the water level rose to 1163.2 or 1163.3 ft. The released water crossed Kishangarh, Industrial Area and Makhanmajra before joining the Ghaggar. In 2017, it was the low water level in Sukhna that was of concern, prompting the Punjab and Haryana High Court to ask the UT Administration to suggest ways to prevent it from drying. https://indianexpress.com/article/cities/chandigarh/sukhna-lake-floodgates-open-after-a-decade-as-water-level-crosses-danger-mark-5372836/  (25 Sept. 2018)
Haryana 9 houses swept away after Kaushalya Dam floodgates opened 9 houses in Rampur Seuri labour colony at Surajpur near Amravati enclave were washed away after Haryana Irrigation department opened floodgates of Kaushalya Dam on 25 Sept. evening. Heavy rain on Sept. 23-24 led to an increase in the water level of the Kaushalya Dam which had crossed the danger mark of 478 metres.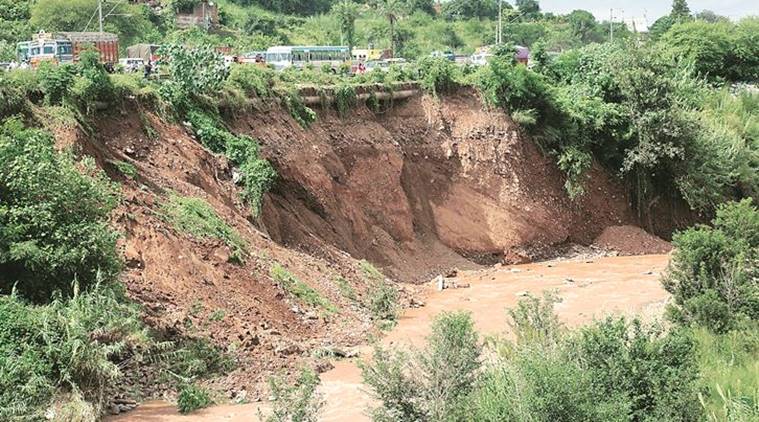 Fearing a flood situation, officials of irrigation department moved to open 3 out of 6 floodgates around 6:30 pm Sept. 24. https://indianexpress.com/article/cities/chandigarh/chandigarh-nine-houses-swept-away-after-kaushalya-dam-floodgates-opened-5374590/  (26 Sept. 2018)
Yamuna Flood Uttrakhand As per the report, 30 people from Van Gurjar community were trapped on an island by flood waters of Yamuna at Dhalipur Dehradun.
They were rescued by the Jal Police. https://www.hindustantimes.com/dehradun/30-stranded-on-island-in-yamuna-river-in-uttarakhand-rescued/story-t8BCHoo8vIyFJewFSCUmmO.html  (26 2018)
Haryana 5 Karnal villages flooded by Yamuna water The water of overflowing Yamuna river entered several villages at Indri block of Karnal district on Sept. 25 while thousands of acres of standing crop also submerged in water, adding to the woes of the farmers who were already reeling under the untimely rainfall for the past three days.
People residing in the district have evacuated their houses as the district administration has sounded alert following sudden rise in the water flow of Yamuna due to widespread rainfall in the hills and northern parts of the state.
According to information, the water entered the Sayad Chappra, Nabiabad, Dabkoli Khurd, Kalsora and Halwana villages located in low lying areas. Farmer Ram Chand of Nabiabad village alleged that the govt did not take required steps to control floods from Yamuna as they have faced the flood second time in the past two months. https://www.hindustantimes.com/india-news/yamuna-water-enters-five-villages-of-haryana-s-karnal-district-damages-standing-crops/story-vrSzzHO2XGs9kuB9CHXfHK.html  (26 Sept. 2018)
The state govt put the officers on high alert following release of 2.53 lakh cusecs of water was following from the Hatnikund Barrage in Yamunanagar district at 12 pm on Sept. 24. The water reached to Delhi in next 72 hours (Sept. 27).
"If the water level crosses mark of 2.5 lakh cusecs, it may cause high floods. There is possibility of increase in the water level and it may go up to 3 lakh cusecs of water level," said Yamunanagar DC Girish Arora. https://indianexpress.com/article/cities/chandigarh/haryana-on-alert-as-water-level-increases-in-yamuna-5372655/  (25 Sept. 2018)
Delhi The state upward increase line by CWC hydrograph is confusing as how river level starts rising so much within hours: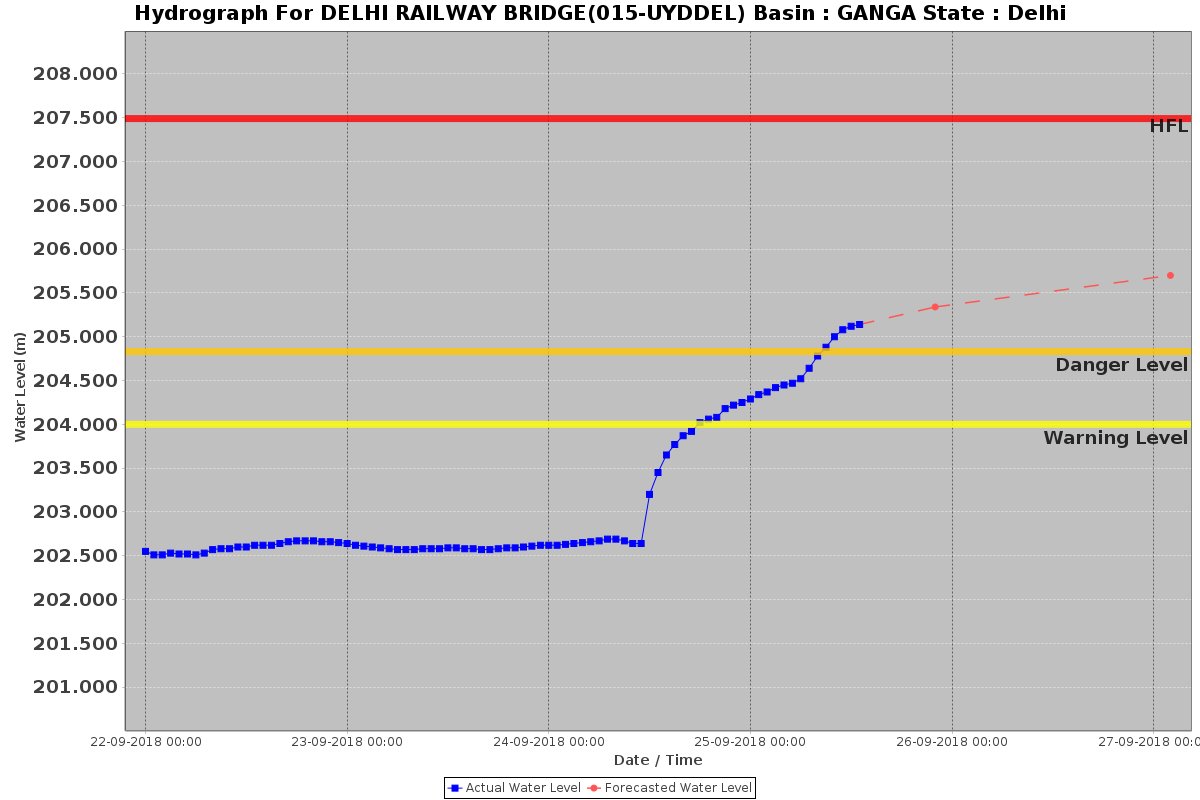 https://timesofindia.indiatimes.com/city/delhi/river-yamuna-in-delhi-crosses-danger-mark-flows-at-204-84-m-level/articleshow/65945915.cms  (25 Sept. 2018)
Yamuna level stayed around 205.20 meters at Old Railway Bridge. It crossed Danger and Warning Level: http://zeenews.india.com/india/yamuna-crosses-danger-mark-in-delhi-after-release-of-water-from-haryanas-hathnikund-barrage-2143459.html  (26 Sept. 2018)
Rajasthan Bandhakhedi dam at Rajasthan Border breached flooding Shivna town of Mandsour, MP: https://www.bhaskar.com/mp/sagar/news/mandsaur-badakhedi-dam-broke-water-flowing-in-shivna-water-reached-pashupatinath-temple-044147-2806454.html  (24 Sept. 2018)
More reports on impact of heavy rainfall in Jammu & Kashmir, Himachal Pradesh, Punjab, Uttrakhand, Haryana
Heavy rains and cloudbursts in parts of Jammu and Kashmir, Himachal Pradesh, Punjab and Haryana killed 25 people, triggered flash floods and landslides that blocked highways and damaged houses and crops, said officials on Sept. 24.
In Jammu and Kashmir's Kathua, at least 29 people were rescued after they were stranded in flash floods following incessant rains. The gates of Ranjit Sagar Dam were opened to release excess water following heavy and incessant rainfall, as per DC Rohit Khajuria.   https://www.hindustantimes.com/india-news/rain-plays-havoc-in-himachal-pradesh-jammu-and-kashmir/story-pyrdH9rtb3RSan6rjvbt2L.html  (25 Sept. 2018)
In Jammu, five members of a family were buried alive after a major landslide hit their mud shelter in the Gandoh area of Doda district. The landslide was triggered by overnight rains on Sunday in Bhatoli, 18 km from the tehsil headquarters.
Though the weather conditions improved in the district yet several landslide-hit roads, including the Bani-Basohli stretch, remained closed to traffic for the second consecutive day on Sept. 24. Traffic also remained disrupted on the Dhar-Udhampur stretch after the approach road to the bridge on the Bhini nullah in Kathua was damaged in flash floods . https://www.tribuneindia.com/news/jammu-kashmir/seven-die-in-rain-related-incidents-in-jammu-region/658297.html  (25 Sept. 2018)
Many roads including several national highways have been blocked due to landslides across the state. The tourist town of Manali has been cut off from district headquarters Kullu and rest of the state after the overflowing Beas river submerged roads on both sides after torrential rain during the last 24 hours. https://www.hindustantimes.com/india-news/more-than-120-people-stranded-in-lahaul-spiti-as-heavy-rainfall-pounds-himachal/story-XJ67An1MFUxZb627nKEDQI.html  (25 Sept. 2018)
With a 40-m stretch of the Parwanoo-Solan road of National Highway NH-22 caving in near Datiyar following heavy rain on Monday afternoon, questions are being raised on the quality of construction material being used in the fourlaning work. Cracks had appeared on the road in the day and the GR Infraprojects staff, executing the four-laning work, had to make a hasty exit from the spot when the road started caving in.
Geological experts, however, said the National Highways Authority of India should take into account whether the climatic data of a site had been incorporated while devising engineering structures and if the approved structures were being constructed by the trained staff. Any laxity could cost commuters dear. A sizeable portion of the four-laned road near Jabli had caved in a few days ago. The cost of the project is likely to go up by several crores as nearly 3.5 lakh cubic metre debris has eroded this year. https://www.tribuneindia.com/news/himachal/portion-of-parwanoo-solan-stretch-caves-in/658271.html  (25 Sept. 2018)
At least forty-five people, including 35 students from Roorkee's IIT, who had gone trekking in Himachal Pradesh's mountainous Lahaul and Spiti district were reported missing after the region experienced heavy snowfall on Sept. 24.  https://economictimes.indiatimes.com/news/politics-and-nation/himachal-pradesh-snowfall-35-iit-students-among-45-trekkers-missing-in-lahaul-and-spiti/articleshow/65943492.cms  (25 Sept. 2018)
संपत्ति को सबसे ज्यादा नुकसान हिमाचल प्रदेश और उत्तराखंड में हुआ है। हिमाचल में नदियों का जलस्तर बढ़ने और लैंडस्लाइडिंग की वजह से कुल्लू-मनाली जाने वाले नेशनल हाईवे समेत 378 सड़कें टूट गई हैं। उत्तराखंड में चारधाम यात्रा रोक दी गई है। वहां एनएच समेत 48 सड़कें बंद हैं, जिन्हें खोलने में तीन दिन लग सकते हैं।
हरियाणा में 30 लाख एकड़ में धान की आधी फसल बर्बाद हुई है। इसी तरह पंजाब में धान-कपास खराब हुई है। सरकारें नुकसान का आकलन कर रही हैं। हिमाचल सरकार ने 470 करोड़ रु. का नुकसान बताया है।
राजस्थान के कई हिस्से अब भी बारिश को तरस रहे हैं। ईस्ट राजस्थान में औसत से 27% अधिक बरसात हुई लेकिन पश्चिमी इलाके में यह आंकड़ा 60% तक कम रहा। पूर्वी हिस्से में कटी हुई फसल अधिक बारिश के कारण डूब गई तो पश्चिमी इलाकों में सूखे के हालात हैं।  https://www.bhaskar.com/rajasthan/jaipur/news/13-of-the-country-receives-19-of-monsoon-rain-in-the-third-day-27-deaths-042132-2812188.html  (25 Sept. 2018)
Non-stop rain in the past three days dashed the hopes of the basmati growers, especially in Amritsar, Gurdaspur and Tarn Taran districts. Meanwhile, there are reports of damage to horticulture crops too, especially in cases where the seeds of vegetables were planted earlier. https://www.tribuneindia.com/news/punjab/basmati-damaged-showers-shatter-hope-of-high-prices/658405.html  (25 Sept. 2018)
Incessant rain since Sept. 21 night increased water level in Ghaggar and woes of the migrant population along the banks of the river, near Mubarikpur, as rainwater entered their jhuggis (huts). Dozen of jhuggis of migrant labourers, constructed along the banks of the Ghaggar river were inundated. Jhuggi dwellers living in the low-lying areas along Ghaggar had to be moved on the roadside. https://www.tribuneindia.com/news/chandigarh/ghaggar-below-danger-mark-panic-grips-hutments-villagers/658485.html  (25 Sept. 2018)
Heavy rain across Punjab, left cities and towns waterlogged and paddy fields flattened in many areas. Villagers in the Bet area of the Sutlej in Ludhiana were tense as the level in the river was rising continuously. The Ghaggar was also rising rapidly in Patiala and Sangrur areas, though the level was well below the danger mark. https://www.tribuneindia.com/news/punjab/punjab-toll-3-many-towns-waterlogged/658361.html  (25 Sept. 2018)
In a preventive measure, the administration and the police evacuated residents of villages around Makkoran Pattan, the confluence of the Ravi and Ujh rivers, late on Sept 24 night. https://www.tribuneindia.com/news/punjab/ravi-ujh-in-spate-villagers-evacuated/658396.html  (25 Sept. 20018)
The rain has again revealed our lack of preparation and rampant illegalities. Encroachment of riverbanks has aggravated the situation in many places, and the lack of maintenance of necessary infrastructure has contributed to its collapse. Himachal Pradesh may be left with huge costs of rebuilding roads and clearing landslides. In remote villages, there could even be a crisis of supplies. https://www.tribuneindia.com/news/editorials/pouring-misery/658196.html  (25 Sept. 2018)
Video report on landslides following heavy rainfall and flash floods in North India: http://zeenews.india.com/video/india/heavy-rains-flash-flood-trigger-landslides-in-himachal-pradesh-2143601.html  (26 Sept. 2018)
West Bengal 500 homeless as Ganga swallows land, villagers hold Farakka Barrage Authority responsible Nearly 500 people have become homeless in the Hossainpur area of Murshidabad district due to severe river bank erosion by the Ganga. The situation has generated severe discontent among the locals against the district administration and the Farakka Barrage Project authorities. Locals alleged that the project authorities "ignored" their warnings regarding the erosion.
Denying the allegation, an official of the Anti Erosion Division of the Farakka Barrage Project said that "adequate preventive measures" have been taken to check the erosion and the situation was now under control. He claimed that a section of the villagers hurled abuses at a team of Farakka Barrage Project officials when they went to the spot on Sept. 22 to strengthen the river bank.
The district administration officials said the "preliminary measures" taken by the project authorities were not very effective. https://www.thehindu.com/news/national/other-states/500-homeless-in-bengal-as-ganga-swallows-land/article25023544.ece  (24 Sept. 2018)
Wobaidur Rahaman, an affected resident, said erosion of the river bank was a long-term phenomenon that had not been addressed in a timely manner.  Asif Iqbal, secretary of the Ganga Bhangan Pratirodh Committee, told that he had submitted a memorandum to the general manager of the Farakka Barrage project authorities last month, urging the central govt body to initiate repairs.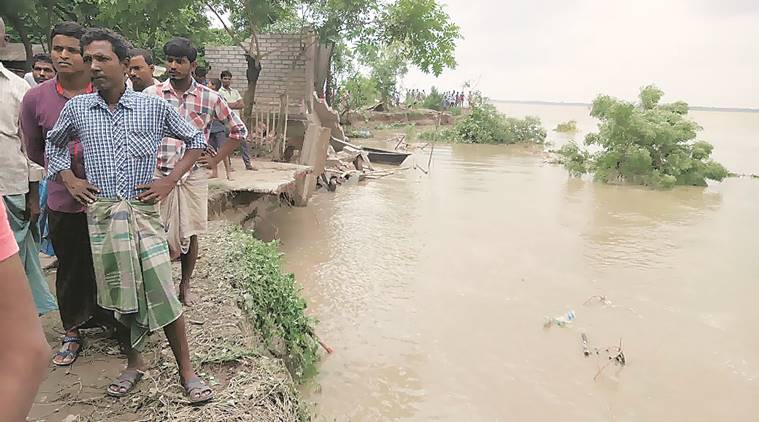 "However, we got no positive response from the general manager. Only sacks were placed on banks instead of boulders. The area falls under its jurisdiction, yet it is showing apathy… We now demand that the banks must be repaired in an appropriate manner or else we will be forced to start an agitation outside its office from Sept. 26," he said.
Murshidabad District Magistrate P Ulaganathan said the administration has urged project authorities to address the issue. "It is a very difficult body to work with. They have their own system of functioning. We have done our bit and instructed the PWD and irrigation department to initiate work. But as they are the custodians of that area, they must conduct proper repair work of the banks," he told The Indian Express.
Responding to the allegations, R K Singh, senior engineer for the Farakka Barrage project, said, "The erosion took place in areas where the soil has become weak. This has happened after villagers removed soil from these areas to construct houses.  https://indianexpress.com/article/cities/kolkata/west-bengal-100-houses-on-banks-of-ganga-swept-away-within-a-week-600-people-homeless-residents-say-5374515/  (26 Sept. 2018)
There is not much detail but it seems a local dam in Kultali village 24 South Pargana in West Bengal is about to breach causing fear in local people:
Dam went into the river at a village in Kultali, local people are worried even though Irrigation Department have started formation of a new temporary dam. https://www.youtube.com/watch?v=yQwFiI8aklE  (28 Sept. 2018)
Odisha Kolab dam water release draws ire Members of 96 Pani Panchayats under Upper Kolab irrigation project have demanded an immediate inquiry into the sudden release of water from the dam which caused floods in Malkangiri and Koraput districts recently.the Upper Kolab authorities had opened two sluice gates on Saturday when the water level was about 857 metres while its capacity is 858 metres. Apprehending more inflow of water from the catchment areas, the project officials had opened the gates for a day. As a result, low-lying areas were inundated. http://www.newindianexpress.com/states/odisha/2018/sep/26/kolab-dam-water-release-draws-ire-1877296.html  (26 Sept. 2018)
Kerala Sholayar dam shutters opened, flood alert issued As the frequent rain continues in the Sholayar forest region, the four shutters of Sholayar dam was opened on Sept. 23. According to an official at the dam,"the water level of the dam reached 2661 meter and the water inflow to the dam continues. Since the maximum water level is 2663 feet, the excess water has been released.
The district administration issued an alert for the people who live on the bans of the Chalakudy river. The dam was full of large trees from the top of the mountain, after the severe monsoon. It took days to remove the large trees uprooted form the mountains and dumped in the catchment area of dam. http://www.newindianexpress.com/states/kerala/2018/sep/23/four-shutters-of-sholayar-dam-opened-alert-issued-for-people-living-near-chalakudy-river-1876093.html  (23 Sept. 2018)
Maharashtra Mutha canal's morning breach saves Pune from major disaster Nearly 350 low-income and slum tenements of Janata Vasahat were inundated with water on Sept. 25 morning after the Mutha right bank canal wall suffered a breach at around 10.30 am causing minor floods in the Dandekar bridge area.
At several places, weak constructions and walls had collapsed and the residents tried to collect their valuables from the debris. On arrival, fire brigade officials used ropes and human chains to rescue around 100-150 people from the locality. People who had gone out to work rushed back home on receiving news of the floods. However, they were held at bay by the police as water continued to be discharged with force. https://www.hindustantimes.com/pune-news/mutha-canal-s-morning-breach-saves-pune-from-major-disaster/story-pcCY0RneqcJIWFkIUCAvUN.html  (28 Sept. 2018)
Mautha Right Canal Breach: Homes in Parvati Hill and Janata Vasahat Colony's vicinity were flooded while pedestrians and motorists were virtually flung aside by the gushing waters.  https://www.youtube.com/watch?v=KnWkZxXqzBs  (27 Sept. 2018)
The incident took places around Dandekar bridge Janata vasahat, leaving hundreds of houses nearby inundated. Water was flowing at the rate of over 1400 cusecs at the time of the incident, but the irrigation department immediately stopped further release of water in the canal from the Khadakwasla dam.
Sudden flow of water into homes and busy roads in the area led to chaos and panic among residents and motorists. Irrigation department officials said they were ascertaining the causes of the breach and also taking remedial measures.  https://timesofindia.indiatimes.com/city/pune/mutha-canal-wall-breaches-flooding-in-dandekar-bridge-vicinity/articleshow/65978232.cms  (27 Sept. 20180
After the breach, irrigation department spots three more location along the canal where a similar disaster is waiting to happen.  https://punemirror.indiatimes.com/pune/cover-story/we-are-next-as-soon-as-water-is-released-from-khadakwasla/articleshow/66000294.cms  (29 Sept. 2018)
URBAN FLOODS
Op-Ed Too many Indian cities flood every monsoon by Somaya Sarkar
Flooding in the country's cities is due to poor planning and a wilful neglect of urban ecosystems. Besides inconvenience caused to citizens, it has serious economic dimensions. Poor urban planning can cause a country to lose as much as 3% of its GDP every year, according to a report by the United Nations Environment Programme.
Karnataka Drains overflow, flood homes in many parts of Bengaluru The heavy rains that lashed the city late on Sept. 23 night and in the wee hours of Sept. 24 wreaked havoc, causing drains to overflow and flood homes. This was the first major flood in the city, with the monsoon having been relatively weak so far.
Bruhat Bengaluru Mahanagara Palike (BBMP) officials claimed that haphazard development in these areas led to floods during heavy rain. BBMP has put forth a proposal to strengthen the drainage network between Subbarayanakere and Gottigere lake, apart from drains between Devarakere, Dorekere and Vrushabhavathy Valley to address inundation in Uttarahalli. https://www.thehindu.com/news/cities/bangalore/drains-overflow-flood-homes-in-many-parts-of-bengaluru/article25030500.ece  (24 Sept. 2018)
Heavy rain through Sunday night across Bengaluru sent 9 lakes overflowing, flooding houses and apartment basements in their neighbourhood. The rain was most intense in southwestern parts of the city.
Hulimavu lake, Gottigere lake, Subbarayanakere, Kalena Agrahara lake, Basavanapura lake, Dorekere, Gubbalala lake, Vasanthapura lake and Doddakallasandra lake overflowed. Storm water drains leading to and from these water bodies were in spate. https://timesofindia.indiatimes.com/city/bengaluru/nine-lakes-overflow-houses-flooded-as-rain-lashes-bengaluru/articleshow/65942351.cms  (25 Sept. 2018)
MONSOON 2018
IMD Monsoon rainfall this year 9% short of normal The season ended on Sept. 30 at a rain deficit of 9.4%, making the national weather agency's forecast off by more than the 4% margin of error.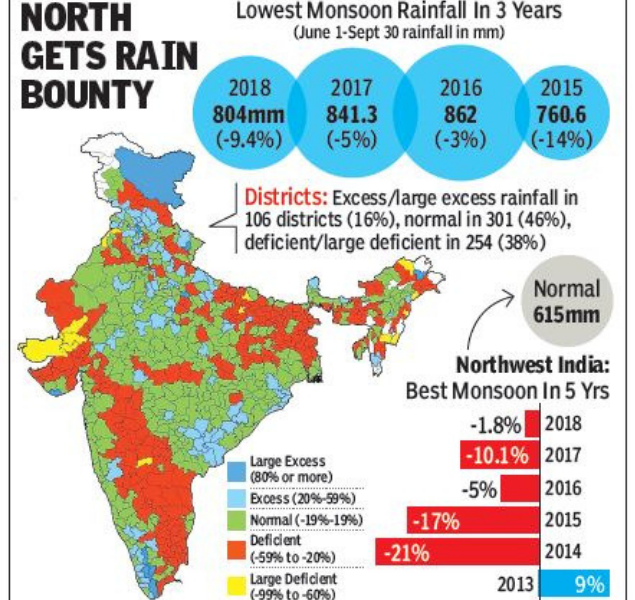 The department had forecast good rainfall over northwest India at 100% of LPA. The region saw its best monsoon in five years which ended at 98% of LPA. Likewise, its forecasts for central India (99% versus actual of 94%) and south peninsula (95% versus 99%) were well within the 8% error margin. East and northeast India, however, performed below expectations with just 75% rainfall during the season as against a forecast of 93%.
In its first two forecasts (in April and May), IMD had said the monsoon was likely to be 97% of LPA. In an update for the second half of the season (August-September) released on August 3, IMD had forecast 95% rainfall for the two months. The actual rainfall during the period was close to 87%. September itself ended with a massive shortfall of more than 23% and was the driest monsoon for the month since 2015.
In contrast, private forecaster Skymet had forecast poor rainfall in August (88%) and a slightly better performance in September (93%). The opposite turned out to be true, with August rainfall being slightly less than 93% of LPA.
In the event, fairly good rainfall distribution, despite the overall shortfall, kept the rain deficiency down to 12 subdivisions of the country out of 36 (33% of total). The deficiency was higher if one looked at the districts with 38% of districts for which IMD had data (252 out of 659) showing deficient or large deficient rainfall.
Last year, too, IMD had forecast a normal monsoon but it had ended up in the "below normal" range. The season's deficit last year was 5%. https://timesofindia.indiatimes.com/india/imds-monsoon-prediction-off-target-private-skymet-update-more-accurate/articleshow/66021245.cms  (1 Oct. 2018)
The northeast regions, particularly, failed to receive good rain throughout the season and that is one of the major reasons for the overall deficit.
The top rain deficient states this year are — Manipur (- 59 per cent), Meghalaya (- 41 per cent) , Arunachal Pradesh (- 32 per cent), Gujarat and Jharkhand (- 28 per cent each) , Bihar (- 25 per cent), Tripura (- 21 per cent) and West Bengal (- 20 per cent).
IMD has mentioned only Kerala (+ 24 per cent) and Sikkim (+ 20 per cent) under the "excess" rainfall category while all other states have recorded normal rainfall for the season. https://indianexpress.com/article/india/monsoon-rainfall-this-year-9-per-cent-short-of-normal-imd-5380567/  (1 Oct. 2018)  
Rainfall was slightly below normal last year. This year's monsoon brought normal or excess showers to 69% of the country, with the rest receiving insufficient rainfall.Showers totalled 804 millimeters — or about 91% of the 50-year average — in the June to September period, data from the IMD showed. https://www.livemint.com/Politics/2SsNoWmnKbMBAy1y5DPtrK/Indias-Monsoon-falls-short-of-forecasts-for-a-second-year.html  (1 Oct. 2018)
Late Sept. rain combination of 3 factors In a reminder of 2013 when a cloudburst in Uttarakhand due to more than one weather systems caused devastating floods and landslides in the state, meteorologists see similar features in the "unusual" weather events unfolding over Himachal Pradesh and adjoining plains in Punjab and Haryana over the past two days.
A "rare" combination of three weather systems led to havoc in the hill state and adjoining regions over the weekend, causing widespread damage to property and crops, says weather expert Mahesh Palawat.

One, the presence of a strong western disturbance (WD), which itself is "unusual" given that they usually descend to lower latitudes around October. Two, the presence of a well-marked low pressure area, a remnant of cyclone days; and three, a trough extending between the two.

Palawat says the combination of the three systems (low pressure area in the Bay of Bengal and Arabian Sea and a strong WD) that led to the 2013 Kedarnath episode.

What is worrying is the increasing frequency of WDs over north India over the years, especially during the period they are confined to upper latitudes, due to climate change. As many as 40 WDs coincided with the June-Sept monsoon.

Normally, WDs affect the Indian subcontinent from Oct. to March. Between April and Sept., they usually travel in upper latitudes, affecting countries like China and Russia, says Palawat.

This year, however, the WDs have been a regular feature throughout the year, resulting in widespread rain and violent weather events. The monsoon season also saw several WDs, causing landslides and widespread rain over the hill states of the north. https://www.tribuneindia.com/news/nation/current-himachal-rain-havoc-is-a-combination-of-three-factors/658100.html (25 Sept. 2018)
Chandigarh Over 20% of rain this monsoon recorded in just 2 days According to Chandigarh Meteorological Centre (CMC), the state recorded 60.8 mm rain between Sept. 23 & 24 morning (till 8.30 am). In just two days (Sept 22-24), the state received 110 mm rain, which helped it recover from deficient monsoon category. The state has now fallen in excess rainfall category this season. It will be the first time since 2011 that the state will record above normal rainfall. Till Monday morning, the state witnessed 503 mm rain this monsoon season so far (475 mm is deemed normal). https://www.tribuneindia.com/news/punjab/state-in-excess-rainfall-category-now/658397.html  (25 Sept. 2018)
The weather department said this year's monsoon rainfall, the lifeblood of India's farm sector, was 9% lower than normal, but a detailed report was expected in the first week of Oct. Weather officials said the region was getting a "double dose" of rainfall because westerly winds were "hooking" most winds over central India caused by Cyclone Daye, towards the north. https://www.hindustantimes.com/india-news/heavy-rain-hits-north-many-dead-in-final-monsoon-burst/story-BjDlxcO0Spih36WSsnET0K.html  (24 Sept. 2018)
Monsoon surge revived during the last 15 days, deluging more than 17 states of the country. Cyclone Daye has been instrumental in improving the rainfall deficiency across most parts of the country. Following table would give you a better insight.  https://www.skymetweather.com/content/weather-news-and-analysis/cyclone-daye-drowns-over-15-states-of-the-country/#sthash.dS5kHKSl.dpuf  (24 Sept. 2018)
देश के 13% हिस्से में 3 ही दिन में पूरे मानसून की 19% बारिश राजस्थान के कई हिस्से अब भी बारिश को तरस रहे हैं। ईस्ट राजस्थान में औसत से 27% अधिक बरसात हुई लेकिन पश्चिमी इलाके में यह आंकड़ा 60% तक कम रहा। पूर्वी हिस्से में कटी हुई फसल अिधक बारिश के कारण डूब गई तो पश्चिमी इलाकों में सूखे के हालात हैं।  https://www.bhaskar.com/rajasthan/jaipur/news/13-of-the-country-receives-19-of-monsoon-rain-in-the-third-day-27-deaths-042132-2812188.html  (25 Sept. 2018)
NASA Satellite imagery shows heavy rainfall in North East:  https://trmm.gsfc.nasa.gov/publications_dir/instant_2.html
DROUGHT 2018
Gujarat Half of state dry even after water release from Narmada Amazing new revelation how the drought prone districts of Gujarat are not getting Narmada water due to theft of water in the upstream.
– It was a disappointing and embarrassing moment for chief minister Vijay Rupani at a cabinet meeting held on Wednesday when his govt showed inefficiency in acting against water theft from Narmada canals across the state. It has been 10 days since the state govt started releasing water for irrigation through Narmada canals, but half of Gujarat remains dry owing to the water theft menace.
– A senior official in the Gujarat govt said, "When the CM sought suggestions from ministers and officials on curbing the water theft incidents, they all said that it wasn't possible. The CM was disappointed as he was briefed that there's a nexus between the local politicians and musclemen who steal from the canals by obstructing water and installing pumps. No one dares file complaints against them. If someone does dare, either the complaint is not filed by the police or the complainant has to face dire consequences."
– The official also said that water from the Narmada could hardly reach up to Morbi in Machchu dam but the water flow had been obstructed before that by farmers in Surendranagar district. Entire districts of Rajkot, Jamnagar, Kutch, Porbandar and others remained dry as a result. It's the same situation at Botad as locals have obstructed the canals, so that farmers in Bhavnagar and Amreli districts did not receive water. https://www.dnaindia.com/ahmedabad/report-half-of-gujarat-dry-even-after-water-release-from-narmada-2668355  (27 Sept. 2018)
Meanwhile, the govt has declared 6 more talukas as drought hit. The decision to add six more talukas in the category of "scarcity-hit" was taken here on Sept. 27 during the first meeting of a sub-committee of ministers formed to review availability of water in the state in the wake of deficient rainfall.
 "There 16 talukas have received less than 125 mm rainfall this monsoon. They include the entire Kutch district, consisting of 10 talukas, four talukas of Banaskantha — which include Tharad, Vav and Kankrej —Chanasma taluka in Patan and Mandal taluka in Ahmedabad district.
We will be starting work related to scarcity from October 1," said Revenue Minister Kaushik Patel who chaired the first meeting of the cabinet sub-committee. Among the villages declared "scarcity-hit", 893 are in Kutch, 103 in Banaskantha, 60 in Patan and 37 in Ahmedabad. https://indianexpress.com/article/cities/ahmedabad/deficient-monsoon-now-six-more-talukas-in-gujarat-scarcity-hit-5376390/  (27 Sept. 2018)
Despite this, the water from the Narmada river will be routed to the lake surrounding the prestigious Statue of Unity to ensure it is picture-perfect on the day of its inauguration. PM Modi will inaugurate the project that includes an exhibition gallery and research centre, besides the statue on Sardar Patel's birth anniversary.
A total of 84 million cubic metres (MCM) of water is needed to the fill the lake, of which 6 MCM is already present. Sources say before inauguration, the govt will release an additional 78 MCMs of water.
As of Thursday, the reservoir has 6,323 MCM of water, just 67% of its capacity. Lack of rains has prevented the reservoir from getting full. "There is no option other than filling the lake with water from the Narmada river, " said a source from the planning committee," as it is a must for beautification of the project. The water can be sent back to the dam through pumps, or can be flowed downstream."
It is worth to mention that during the Gujarat polls, the river's waters were used to fill the Sabarmati riverfront in Ahmedabad so that Prime Minister Narendra Modi's seaplane could land. The state will release water from the Sardar Sarovar Dam on Oct. 31 to fill the artificial lake surrounding the SOU.
Also this is shocking that NATIONAL media does not understand difference between river and lake! The Statue of Unity is built BANG in the middle of Narmada river, but this report calls it lake, and none of the people it quotes seems to have any objection! https://www.dnaindia.com/ahmedabad/report-in-parched-gujarat-narmada-to-feed-statue-of-unity-lake-2668836  (28 Sept. 2018)
IRRIGATION
Maharashtra Water stock of 4 dams down by 1 TMC in 15 days over poor rainfall The collective storage of the 4 dams in the Khadakwasla circle has plummeted by 1 TMC because of scanty rainfall in September. The present stock of the dams is 26.82 TMC, down from 27.87 TMC earlier this month. None of them recorded increase in water-level in the past 15 days.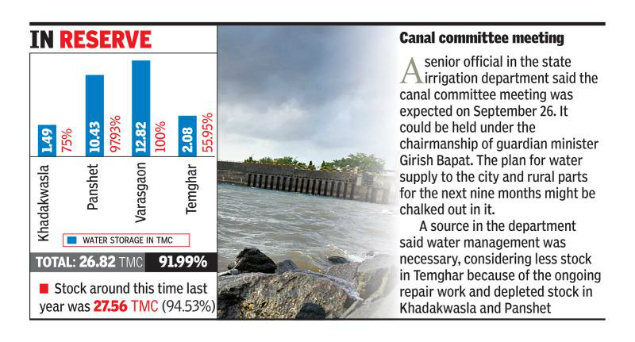 The department continued with the release of water into the Mutha canal, though, to meet the water requirement for kharif crops and rural areas. Water is flowing at over 1400 cusec into the canal and the release is likely to continue for a month. https://timesofindia.indiatimes.com/city/pune/water-stock-of-four-dams-down-by-1-tmc-in-15-days-over-poor-rainfall/articleshow/65916908.cms  (23 Sept. 2018)
URBAN RIVERS
YAMUNA Delhi Toxic foam pollutes Yamuna river Stretches of one of India's most sacred rivers, the Yamuna, are covered with toxic foam caused by industrial waste. Himanshu Thakkar, an engineer who coordinates the SANDRP, told the Guardian, "There are already 1.5 billion liters of untreated sewage entering the river each day and 500 liters of industrial waste.  https://abcnews.go.com/International/toxic-foam-pollutes-indias-sacred-yamuna-river/story?id=57995346  (26 Sept. 2018)  
A day after idols were immersed in the Yamuna, the floodplains were littered with all kinds of debris, threatening the fragile ecosystem of the riverbed and polluting the river, for want of a mechanism to clean the floodplains after rituals. https://www.hindustantimes.com/delhi-news/yamuna-littered-as-idols-debris-remain-uncleared/story-fPDPWQECHqwwqbe8OD6D0M.html  (25 Sept. 2018) 
Decoration material, flowers and pieces of cloth provided a grim reminder of how NGT orders continued to be blatantly flouted. https://timesofindia.indiatimes.com/city/delhi/yamuna-foams-at-mouth-after-idol-immersions/articleshow/65940812.cms  (25 Sept. 2018)
Despite CPCB 2010 guidelines on idol immersion and the specific ban by the tribunal on immersion of non-biodegradable idols, there has been a complete failure on the part of the authorities to check the same.  https://indianexpress.com/article/india/in-photos-yamuna-overflows-with-toxic-froth-filth-after-idol-immersion-5373295/  (26 Sept. 2018)
Hindon Case registered against 6 people for selling floodplain land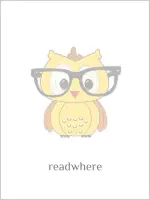 http://epaper.jansatta.com/c/32558164   (25 Sept. 2018)
RIVERS
CAUVERY Op-Ed Saving Cauvery's cradle by Bopaiah Biddanda Professor of Water Resources at the Robert B. Annis Water Resources Institute, U.S.
Projects that are being contemplated, such as the laying of multiple railway tracks in the critical Cauvery river basin in Kodagu district, Karnataka, are not only economically unviable but also ecologically damaging. Mega projects pose a clear threat to the long-term water security of the three States that depend on the Cauvery (Karnataka, Kerala and Tamil Nadu), and exacerbate the threat posed by seasonal droughts and floods.
The Cauvery basin drains an area of about 81,000 sq. km. Originating in Talakaveri, Kodagu, the river irrigates agricultural fields, generates electricity, and provides drinking water to downstream communities across south India. The Cauvery and its tributaries contribute the bulk of water to the Krishna Raja Sagara dam near Mysuru, the primary water source for Bengaluru.
However, increasing development pressure from the transportation and construction sectors poses a severe threat to the forests, riverbeds, wildlife and agricultural lands. This March, for the first time in decades, towns such as Virajpet in Kodagu faced a severe shortage of drinking water. The continuing loss of forest cover and illegal sand mining from river beds endanger water and food security for all the downstream communities in the Cauvery basin. https://www.thehindu.com/opinion/op-ed/saving-cauverys-cradle/article25021915.ece  (24 Sept. 2018)
Importance of rivers in Western Ghats The recent floods in Kodagu and Kerala are to be treated as a warning bell for pursuing any alterations to the ecology of the Western Ghats, and rivers in particular.
Understanding the river hydrology and floodplains, which form diverse habitats for flora and fauna, can go a long way in arriving at sustainable solutions. Time and again, ecologists have raised concerns against river linking and the threats it can cause to larger ecosystems.
It is crucial that policymakers apply an integrated river water management framework that is evolved at a watershed level. Development goals should be evolved locally, and the water demands should be assessed at watershed levels. Unfortunately, the development activities at Yettinahole appear to be another disaster in the making. https://www.deccanherald.com/rivers-lifelines-land-693883.html  (21 Sept. 2018)
The Union environment ministry will be soon issuing a draft notification declaring the Western Ghats as eco-sensitive area (ESA) for a second time after a similar draft in 2014 expired due to a lack of consensus among states and the Centre. Karnataka, one of the six states to be affected, has already said it will not accept the fresh notification as "it will have an adverse effect on state's economy".
The first draft notification declared 56,825 sq km of the ghats in these states as ESA.  The new ESA notification is based on an assessment by a high-level working group headed by space scientist K Kasturirangan. Before that, a working group headed by Gadgil set up in 2010 had recommended 75% of the Western Ghats area be declared ESA as opposed to 37% proposed by the Kasturirangan committee. The Gadgil committee had recommended that local bodies and villagers should be consulted before any development project comes up in the ESA. https://www.hindustantimes.com/india-news/karnataka-rejects-centre-s-plan-to-declare-western-ghats-eco-sensitive-area/story-Zwb6n4vQpYSKsR6mA6kBsM.html  (22 Sept. 2018)
Ecologist Madhav Gadgil on Sept. 24 has also urged Maharashtra govt not to suppress the Zoning Atlas report, especially for the Konkan region that is witnessing an industrial boom. As a number of toxic and poisonous industries is lined up for Konkan, he criticized the govt for not bringing out the Zoning Atlas report for the region and urged the gram panchayats to oppose setting up of such industries. https://timesofindia.indiatimes.com/city/pune/gadgil-stresses-check-onindustry-boom-in-konkan/articleshow/65941312.cms  (25 Sept. 2018)
Kerala Rivers in state detect increase in cyanobacteria after floods A rising level of contamination is reported in the water bodies across the state after floods, reports the Centre for Water Resources Development and Management. The degree of contamination in the southern rivers of the state has crossed more than 75 percent. The contamination is mainly caused due to septic tank waste released into the water bodies. Due to this, the color of water turned green and it stinks badly. Cyanobacteria produces toxins like cyanotoxins. The water contaminated by cyanobacteria causes neuralgia and kills the fish in the water bodies.
Before floods, 29 out of 44 rivers in the state were found contaminated. The presence of cyanobacteria increased in Chalakkudi river, Meenachilar and Achankovil after floods. The centre for water resources development suggests that the State Pollution Control Board should regulate the waste water disposition into water resources.
The centre for water resource development has also warned that there could be more pollution issues as the rivers in the state have undergone changes during the floods. More details can be revealed based only on this year's north east monsoon. Inspection of water in the wells in flood affected areas are undergoing. When it is completed, studies will be conducted based on more rivers. https://english.mathrubhumi.com/technology/science/rivers-in-kerala-detect-increase-in-cyanobacteria-after-floods-1.3183692  (30 Sept. 2018)
GANGA Documentary Trailer Saviour To Seeker The Story of Mother Ganga The first trailer of "Saviour To Seeker- The story of Mother Ganga", the first documentary film on Ganga which will delve deep into its spellbinding journey from religious, historical, geographical, biological, to a detailed analysis of its slow death. The film will be under Immaculate Films Pvt Ltd and Dolly Verma.
 https://www.youtube.com/watch?v=H3F6zY1RHK4&feature=youtu.be  (23 Sept. 2018)
There is another Net Geo 2014 Documentary on Ganga in which photographer Pete McBride and fellow expedition members captured these moments on video during a 45-day journey down the Ganges by foot, boat, bike, aircraft, rickshaw, bus, train, and even elephant. https://www.youtube.com/watch?v=4b9j683d2rc  (8 Sept. 2014)
Nitin Gadkari on Ganga:
Govt is implementing 115 STP projects in Uttarakhand, Uttar Pradesh, Bihar, Jharkhand, West Bengal, Haryana and Delhi at a cost of Rs 17,876.69 crore.

115 projects for sewage infrastructure are part of 240 projects for overall development of the river. Of these, 27 completed and work in 42 is in progress while 7 projects allotted.

Total projects a maximum 31 are in Uttarakhand, followed by 32 in Uttar Pradesh, 20 in Bihar, 16 in West Bengal, 12 in Delhi and 2 each in Jharkhand and Haryana.

A review of the 84 old STPs revealed that 39 are working but the rest need upgradation and upgradation work was on in 14 projects while 12 have been sanctioned for the same.

Have created capacity to treat 1,700 MLD sewage. The cities located by the side of the river produce 2,950 MLD sewage and if steps to purify the water were not taken this in another 15 years will reach 3,600 MLD.

97 cities, which were polluting the river with 10 including Haridwar, Kanpur, Allhabad, Varanasi, Patna, Bhagalpur and Kolkata contributing 65 per cent of the pollution in the river.

48 new cities identified on the side of Ganga and its tributaries for projects to clean Ganga. https://economictimes.indiatimes.com/news/economy/infrastructure/sewage-infra-in-7-states-as-part-of-ganga-rejuvenation-at-a-cost-of-rs-18000-crore-gadkari/articleshow/65921761.cms  (23 Sept. 2018)
As per a report, domestic sewage from towns and villages along the Ganga is the main source of pollution (over 70%) in the river, a CPCB assessment has found. Industrial effluents contribute to the rest of the pollution. https://www.hindustantimes.com/india-news/can-clean-india-campaign-pave-way-for-reversing-ganga-pollution-curve/story-zhmOoiEhnYCcJNPpuMbfcO.html  (26 Sept. 2018)
गंगा की सफाई को लेकर किए जा रहे सभी दावे गलत : CAG कैग की रिपोर्ट में प्रदेश में गंगा नदी को साफ करने वाले सभी सरकारी दावे गलत साबित हुए हैं. विधानसभा सत्र के तीसरे दिन सदन के पटल पर 2012 से 31 मार्च 2017 की सीएजी यानी कैग रिपोर्ट रखी गई. कैग की रिपोर्ट में जो खुलासे हुए हैं वे बेहद चिंताजनक है. रिपोर्ट में सीधे और साफ तौर पर कहा गया है कि गंगा नदी में धड़ल्ले से गंदे नालों का पानी डाला जा रहा है और सीवर का पानी भी बिना निस्तारण के ही गंगा नदी में छोड़ा जा रहा है. कैग की रिपोर्ट में गंगा सवच्छता अभियान के लिए सरकार के सभी दावों को गलत पाया गया है. https://hindi.news18.com/news/uttarakhand/dehradun-cag-report-of-ganga-river-in-uttarakhand-1522250.html  (28 Sept. 2018)
गंगा बचाने के लिए 102 दिन से अनशन पर, अब जल भी त्यागा गंगा पर बन रहे बांधों के खिलाफ पिछले 101 दिनों से अनशन पर बैठे स्वामी ज्ञानस्वरूप सांनद ने अब जल भी त्याग दिया है. उनका अनशन हरिद्वार में मातृ सदन आश्रम में रविवार को 102वें दिन में प्रवेश कर गया है. https://aajtak.intoday.in/topic/swami-sanand.html 
This petition seeks the support of all right-thinking people to seek from the PM Modi to save the sage and Ganga river. https://www.change.org/p/prime-minister-of-india-shri-narendra-modi-ji-save-unique-sacred-ganga-life-of-swami-sanand-seeking-national-mission-on-aviral-ganga 
RIVERS BIODIVERSITY
Varanasi Turtle Sanctuary In Modi's Constituency, a Wildlife Sanctuary is Quietly Being Erased The 'Kachhua' or Turtle Wildlife Sanctuary (TWS), the world's only protected area dedicated to freshwater turtles, is now set to be wiped off the conservation map of India. The state govt has submitted a proposal to the Govt of India asking for the Kachhua sanctuary in Varanasi to be 'denotified' following a meeting of the State Board of Wildlife of Uttar Pradesh on August 30, 2018.
Documents available with The Wire reveal how grounds are being prepared by Yogi Adityanath's govt to denotify the 210-hectare area of the sanctuary. The reason stated by the DFO Kashi wildlife division in a written submission to the National Board for Wildlife states that "sence (sic) the sanctuary is not fulfilling its purpose hence it being denotified". Another letter, by chief conservator of forests S.K. Awasthi on September 5, 2018, asks the DFO Kashi wildlife division to submit a proposal for denotification of the 'Kachhua Wildlife Sanctuary' since the State Board of Wildlife has cleared this in a meeting held on August 30,2018.
If the Centre approves the proposal to denotify the Kachhua Sanctuary in Varanasi, this will be the first protected area to be completely wiped off the map of India since the introduction of the Wildlife Protection Act, 1972.
SHOCKING decision. Only shows how little the current govt cares for Ganga or Environment or due process: https://thewire.in/environment/in-modis-constituency-a-wildlife-sanctuary-is-quietly-being-erased  (24 Sept. 2018)
Survey Number of Gharials increased in Gandak In a survey in March 2018, as many as 166 gharials were sighted in the 320 km stretch of river in India. Based on sightings of gharials in different age-groups in two consecutive surveys this year, surveyors estimate a minimum of 210 gharials, including 42 adults, as being present in the river. This constitutes India's second-largest gharial population after the Chambal river. In fact, this makes the Gandak a real "Mini Chambal", literally. https://www.downtoearth.org.in/blog/the-gharials-of-the-gandak-a-conservation-success-story-61723  (25 Sept. 2018)
Landless labourers in Bihar benefit from the silt in river Gandak that comes down from the Himalayas by growing vegetables, but it is an extremely tough life, with very little profit for the farmer writes Nidhi Jamwal. https://www.thethirdpole.net/en/2018/10/01/the-silt-farmers-of-the-gandak/  (1 Oct. 2018)
FISH, FISHERIES, FISHERFOLKS
Is the World Bank group above the law? A fishing community in India challenges the bank's private-lending arm in the US Supreme Court. The US Supreme Court sits more than 12,000 miles from Tragadi Bandar, the patch of India's west coast where Budha Ismail Jam has spent most of the past two decades fishing for a living. Jam's seasonal home, a single room with burlap walls and no electricity or running water, is beyond the Court's usual reach.
Yet, on Oct. 31, Chief Justice John Roberts will announce Jam's name as the lead plaintiff in a lawsuit that could determine whether organizations like the World Bank Group's International Finance Corporation (IFC) can be held responsible for harming the very people they're supposed to be lifting from poverty.  https://www.thenation.com/article/is-the-world-bank-group-above-the-law/  (28 Sept. 2018)
WETLANDS, LAKES, WATER BODIES
Ramsar Report Wetlands vanishing 3 times faster than forests GLOBAL WETLANDS OUTLOOK 2018; FIRST EVER GLOBAL REPORT ON THE STATE OF THE WORLD'S WETLANDS: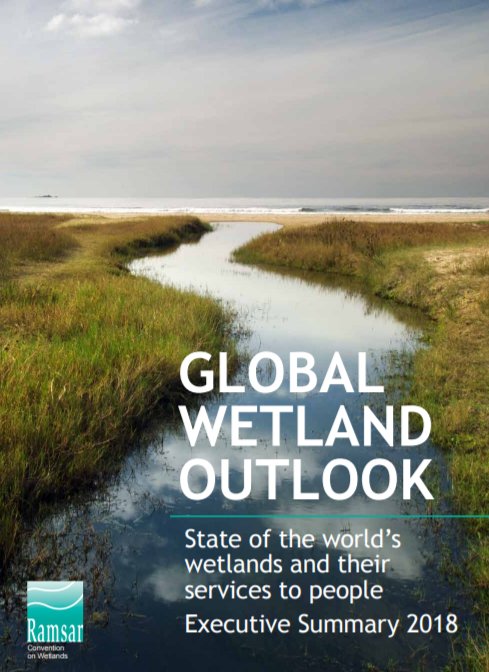 –  The 88-page report found that around 35% of wetlands — which include lakes, rivers, marshes and peatlands, as well as coastal and marine areas like lagoons, mangroves and coral reefs — were lost between 1970 and 2015 at an alarming speed amid urbanisation and agriculture shifts calling for urgent action to halt the erosion.
– Today, wetlands cover more than 12 million sqkm, the report said, warning that the annual rates of loss had accelerated since 2000.
– Directly or indirectly, they provide almost all of the world's consumption of freshwater and more than 40% of all species live and breed in wetlands.
– The Ramsar Convention has been ratified by most of the world's nations, including the U.S., China and India, and has designated more than 2,300 sites of international importance.
– The report, released in advance of a meeting of the parties to the convention in Dubai next month, stressed the importance of wetlands to all life on Earth.. https://www.thehindu.com/sci-tech/energy-and-environment/wetlands-vanishing-3-times-faster-than-forests-report/article25060762.ece  (27 Sept. 2018)
The report can be seen here:  https://www.ramsar.org/sites/default/files/flipbooks/ramsar_gwo_english_web.pdf 
Karnataka Bellandur lake frothing again Bengaluru's Bellandur lake, infamous for its pollution, spewed froth and foam on to the busy roads surrounding it on Sept. 25 after overnight rain.
The toxic froth in Bellandur and the other lakes of Bengaluru has persisted for at least two decades and has become a regular phenomenon of sorts whenever it rains heavily. Three others lakes –  Yemalur, Varthur and Byramangala lake – also saw heavy frothing recently.
In July, the sewage-filled froth of Bellandur lake travelled all the way to neighbouring Kolar district and reached a 1,400-crore water project.

In February 2017, huge flames were seen leaping off Bellandur lake, covering the region in thick smoke.

The fire recurred in January 2018, and around 5,000 army personnel had to be deployed. They managed to put out the flames only after a seven-hour battle.
Chemicals and pollutants had the lakes frothing for decades but made international headlines when the lakes started breathing fire and smoke too in the recent years. Authorities in Bengaluru haven't been able to come up with a solution to stop the frothing of the city's lakes. Bengaluru's Bellandur lake has become the largest septic tank in the city, the NGT had said in June. https://www.ndtv.com/bangalore-news/rain-leaves-bengalurus-bellandur-lake-with-10-feet-high-snowy-froth-1921821  (25 Sept. 2018)
Bellandur is one of the largest of the 262 lakes in Bengaluru. Ithas become infamous for the gigantic clouds of froth that accumulate on its surface, spilling over into the many busy roads that skirt its shores several times a year.
https://www.youtube.com/watch?v=ZIA4w15O_Hs  (25 Sept. 2018)
MoEF 5 yr action plan to remain a paradise of migratory birds MoEF has come out with a 5 yr national action plan to conserve habitats of migratory bird species. The action plan spanning 2018-23, brought out by the MoEF is meant for coordinated actions among states for securing and enhancing population of migratory birds in India within their range across the Central Asian Flyway (CAF).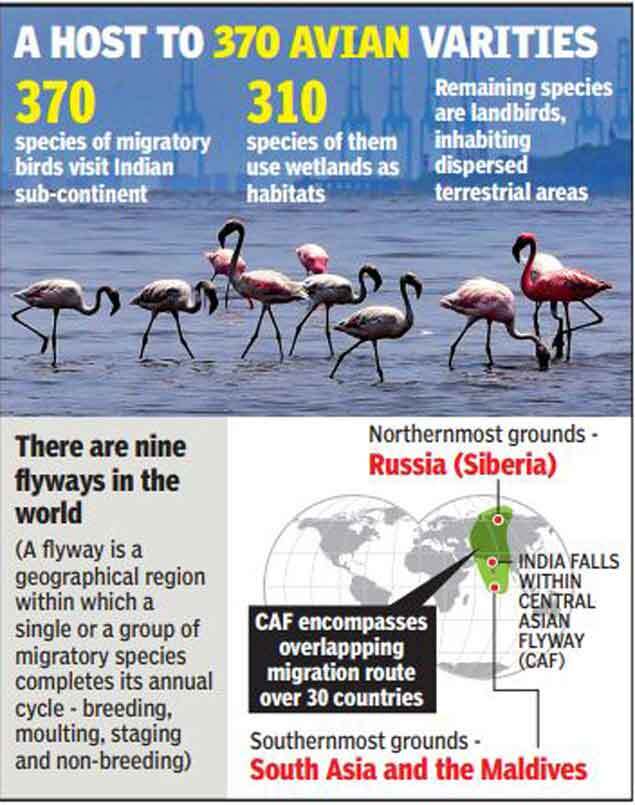 The move may help India protect its several wetlands and other natural habitats. Chilika lake, Odisha, Sundarban National Park, West Bengal; Eagle nest Wildlife Sanctuary, Arunachal Pradesh; nal Sarovar Bird Sanctuary, Gujarat; Kumarakom Bird Sanctuary, Kerala; Pulicat Lagoon, Andhra Pradesh and Tamil Nadu are among several other favourite destinations of migratory birds in India.
According to the NAP, at least 370 species of migratory birds from 3 flyways (CAF, East Asian Australasian Flyway covering parts of eastern India and Asain East African Flyway covering parts of Western India) are reported to visit Indian subcontinent during their annual cycle. Whiel 310 of them predominantly use wetlands as their habitats, the remaining species being land birds use dispersed terrestrial areas.  https://timesofindia.indiatimes.com/india/india-unveils-five-year-action-plan-to-remain-a-paradise-of-migratory-birds/articleshow/65963111.cms   (27 Sept. 2018)
Uttar Padesh Sarus Crane census in Dhanouri wetland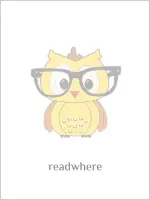 http://epaper.jansatta.com/c/32558184 (25 Sept. 2018)
WATER OPTIONS
Karnataka Farmers using sewage to make saris India is one of the biggest users of groundwater in the world, extracting more than the USA and China combined. But as the population grows, supplies are becoming scarce in some areas, like rural Bangalore.
Muniraju was forced to abandon his vegetable farm when his borewell ran dry. But by diverting urban wastewater on to his land, he is now able to grow mulberry, which he sells to make silk. https://www.youtube.com/watch?v=Tokv5fJkPyY&feature=youtu.be  (15 Aug. 2018)
Madhya Pradesh Ancient water management system at Mandu The Water Management System at Mandu comes in the form of 1200 tanks of different sizes and shapes. Most of them are still intact and if you go during monsoons, you can see them full of water. Let's look at some of the interesting water bodies of Mandu. https://www.inditales.com/ancient-water-management-system-at-mandu/  (24 Sept. 2018)
URBAN WATER
Karnataka Govt denies releasing untreated water in KC Valley project In its submission to the Karnataka High Court, the state govt said that the quality of treated water supplied as part of the Koramangala-Challaghatta (KC) Valley Project meets the surface water norms prescribed under the Environment (Protection) Rules of 1986.
A division bench of the HC headed by Chief Justice Dinesh Maheshwari was hearing a PIL over the issue, filed by activist Anjaneya Reddy of the Shashwatha Neeravari Horata Samiti from Chikkaballapur. In the petition, Anjaneya argued that the project was taken up without conducting a scientific study, and that the treated water supplied via the project contained industrial effluents.
The KC Valley Project was inaugurated on June 7. It provides treated water from STPs in Bellandur to 126 irrigation tanks in Kolar and Chikkaballapur. The project was initiated as a way to solve the water woes of typically dry districts by recharging groundwater levels and making water available for irrigation. But ever since the project was launched, activists have repeatedly questioned the quality of water transported through the project.
On July 23, the HC asked the govt to stop the supply of partially treated water as part of the project. The decision was taken after residents in Kolar observed that frothy water was being supplied. The HC further pulled up the state govt for squandering public money on the project and gave it time till Sept. 11 to formulate a response. The court also extended the stay on the project till Sept. 20, asking the govt to conduct tests on the treated water samples. https://www.thenewsminute.com/article/karnataka-govt-denies-releasing-untreated-water-kc-valley-project-says-water-meets-norms  (27 Sept. 2018)
BWSSB going to pump more frothy water into 128 lakes? As per the report, the BWSSB has said that it will start pumping the allegedly treated water in the KC Valley STP to 128 lakes in the Kolar and Chikkaballapura catchment areas, in the next 15 days.
In 2017, the Japan International Cooperation Agency (JICA) had conducted a feasibility study for the BWSSB's proposed projects to provide Cauvery water and sewage connections to the 110 villages within the BBMP limits.
According to the report, "About 60% of generated sewage is treated at existing STPs in Bengaluru. Generated sewage volume is about 20% larger than the capacity of existing STPs and inflow sewage volume is reported at about 70% of the total capacity of the existing STPs. It seems that about 40% of generated sewage are not collected in the service area."
JICA also conducted a survey of the KC Valley STP and its report stated that the STP was "decrepit" and the equipment required repair. Since the chlorine tank was not functional, the water was not getting cleaned. https://www.thenewsminute.com/article/bengaluru-water-supply-board-going-pump-more-frothy-water-128-lakes-89134  (28 Sept. 2018)
Uttar Pradesh Photo essay on sewage network system of Agra
Informative photo essay showing how sewage makes it way from main sewer lines through pumping stations finally to STPs in Agra: http://www.opiniontandoor.in/how-sewage-network-works-a-photo-essay-from-agra/  (28 Sept. 2018)
Hyderabad First to become Tanker Free city? HMWS&SB commissioned water supply project in GHMC peripheral circles six months ago, providing potable water to 40-50 la kh population from reservoirs and by laying of hundreds of kms of supply pipes.  https://timesofindia.indiatimes.com/city/hyderabad/water-board-plans-to-stop-plying-tankers-for-domestic-use-soon/articleshow/65943222.cms  (25 Sept. 2018)
As per another report, the Hyderabad Water Harvesting Plan has been stalled:
In total, the study identified 229 water stagnation points, covering nearly 780 square kilometres and suggested 636 water tanks — 385 on private lands and 251 on govt lands. Solar panels on the tanks and bore-wells to pump the water are also advised. Further, it proposes over 2.7 lakh water harvesting pits and major storm water drains of 456 kilometres, and minor storm water drains of 1,092-km length. While the cost is still being worked out, GHMC affirms that implementation of the project on ground could cost about Rs. 5,800 crore. https://www.thehindu.com/todays-paper/tp-national/tp-telangana/jntu-h-advice-comes-to-naught/article25086001.ece  (30 Sept. 2018)
National Growing water crisis in Indian cities Population growth, rapid development, widespread pollution and bureaucratic mismanagement are putting tremendous pressure on the country's depleting water resources. https://www.channelnewsasia.com/news/cnainsider/india-parched-earth-worst-water-crisis-history-bangalore-delhi-10758096  (26 Sept. 2018)
AGRICULTURE
Op-Ed Sugarcane farmers problem is government's creation Comprehensive article by Bharat Jhunjhunwala on issue of unsustainable sugarcane production and associated problems of farmers, industries and most importantly of groundwater depletion: http://www.thehansindia.com/posts/index/Editorial/2018-09-24/Sugarcane-farmers-problem-is-governments-creation/413803  (24 Sept. 2018)
Meanwhile, the Cabinet on Sept. 26 has approved a package of Rs 5,500 crore for the sugar industry, which includes nearly more than two-fold increase in assistance to sugarcane growers and transport subsidy to mills for exporting up to five million tonnes of the sweetener in the marketing year 2018-19, which starts from next month. The decision comes at a time the industry is reeling under an unprecedented glut in production and the millers are facing huge liquidity issues. https://timesofindia.indiatimes.com/india/govt-okays-rs-5500-crore-aid-for-ailing-sugar-industry/articleshow/65973429.cms  (27 Sept. 2018)
ENERGY OPTIONS
Hydro kinetic energy technology coming to India Hydrokinetic energy (HKE) – an emerging new portfolio in renewable is having a distinction of beingthe only base load renewable energy supply. Unpredictability of present Indian renewable energy dominated by a mix of Solar & Wind power due to weather dependence calls for development of base load renewable energy resources in immediate future. A fair percentage of Hydrokinetic energy in the overall mix offers a formidable solution to make a qualitative impact. http://equitybulls.com/admin/news2006/news_det.asp?id=236274  (27 Sept. 2018)
SOUTH ASIA
Pakistan World Bank finalising new initiative to resolve IWT The World Bank is in the process of finalising a fresh initiative and will soon be approaching Pakistan and India with details," an official statement quoted the World Bank President as saying at a meeting with Pakistan Foreign Minister Shah Mahmood Qureshi on Sept 24,2018 on the sidelines of the 73rd United Nations General Assembly session in New York. https://www.thenews.com.pk/print/373100-wb-gears-up-for-fresh-initiative-to-resolve-pakistan-india-water-disputes  (26 Sept. 2018)
Nepal Govt Revives $2.5 Billion Hydro Power Plant Project Deal With China PM KP Oli's govt has reportedly decided to hand over the Budhi Gandaki Hydropower Project a $2.5 billion to the China Gezhouba Group Corporation (CGGC), reversing the former Sher Bahadur Deuba government's decision to develop the 1200 MW project with internal resources.
This is not the first time that the govt has roped in the Chinese developer to develop the Budhi Gandaki project. The Pushpa Kamal Dahal-led govt had, in May 2017, also signed an MoU with the CGGC to execute the project under the EPCF model. The agreement invited controversy as the project was handed to the Chinese company without initiating a competitive bidding process. However, the Deuba administration scrapped the deal in Nov. 2017 citing irregularities. https://www.ndtv.com/world-news/nepal-revives-2-5-billion-hydro-power-plant-project-deal-with-china-1921575  (24 Sept. 2018)
ASIA
Laos Dam Disaster South Korean CSOs want Govt, Company to be accountable for Lao Dam Disaster South Korean civil society organizations called for their govt and the main partner in a joint venture to take responsibility for the deadly breach of an auxiliary dam at the South Korean-backed Xe Pian Xe Namnoy hydropower project in Laos, which left at least 40 people dead and displaced thousands of others.
– The dam collapse on July 23 caused devastating floods that swept through Champasak and Attapeu provinces in southern Laos, displacing about 7,000 people, most of whom have been living in five temporary camps after losing their homes and possessions.
– The auxiliary dam was part of a larger U.S. $1 billion hydropower project being built by a joint venture comprising South Korea's SK Engineering and Construction — the project's main partner — Korean Western Power Company Ltd., Ratchaburi Electricity Generating Holding Public Company Ltd. of Thailand, and Lao Holding State Enterprise, a state corporation primarily involved with the financing of the energy industry. https://www.rfa.org/english/news/laos/south-korean-csos-want-government-company-09212018155445.html  (21 Sept. 2018)
Report River deltas at risk The Ganges River delta in Bangladesh and India and the Mekong River delta in Vietnam and Cambodia are prime examples of tropical deltas at risk.
The origins of these threats are both anthropogenic and natural. They include the impacts of growing urbanization; over-extraction of groundwater; agricultural intensification; alterations of flow paths and floodplains; upstream water consumption and pollution; trapping of sediments; sea level rise, the effect of which is amplified by sinking land levels; and extreme events such as river flooding and tidal surges. https://wle.cgiar.org/solutions/river-deltas 
Here is the PDF copy of the report: River Deltas; Scaling up Community-driven approaches to sustainable intensification.
https://cgspace.cgiar.org/bitstream/handle/10568/91011/WLE%20Towards%20Sustainable%20Brief%20No.%207.pdf?sequence=1&isAllowed=y
Mekong Eye Report A Damaged Delta Vietnam's Mekong Delta is one of the world's most at-risk areas from the effects of climate change, posing challenges both for its environment and population in years to come. While long-term approaches and large foreign-funded implementation projects garner most of the spotlight, Vietnamese experts are leading the way in research and solutions at the local level. https://www.mekongeye.com/2018/09/17/a-damaged-delta/  (17 Sept. 2018)
THE REST OF THE WORLD
America Taming mighty Mississippi FANTASTIC: Earlier this year about MISSISSIPPI River, thought provoking, thanks, Nikhil Desai for sharing.
– "In the past seven years, the Mississippi River Valley has been hit with 100-, 200- and 500-year floods — ones that had a 1 percent or less chance of happening in each timespan — that caused damages of more than $50 billion. Disasters along the river "have become persistent and systemic," noted a group (the Mississippi River Cities and Towns Initiative) representing 75 cities from 10 states in a report last year."
– "A local politician complained that her suburbanized rural county — cotton tops turned into rooftops — was seeing 100-year floods every few months."
– "Meanwhile, historic river crests are falling like home-run records during Major League Baseball's steroids era. In Hannibal, Mo., where people have been recording river heights since Mark Twain's time, four of the top 10 crests have come in the past decade. In Brainerd, Minn., it's five of the top 10. In Natchez, Miss., it's three of 10 — and this week, they're bracing to record another."
– "The Corps can't force a levee district to lower its levees. It can only stop paying for levee repairs. Each state regulates its levees — and the Mississippi touches 10 different states. "The science is clear," said Nicholas Pinter, associate director at the Center for Watershed Sciences of the University of California at Davis, who has extensively studied flood risks on the Mississippi. "When one levee district builds bigger levees, it increases the size and magnitude of flooding across the river, 10 miles up and down, too." Pinter said he was surprised that so many levee districts were building walls that are clearly too tall."
– "The 29 locks and dams on the Upper Mississippi were not built for flood control. They were built for barges. The river drops 420 feet in the 670 miles between the first and last lock, so barges need the staircase of locks and dams for navigation." The first, the upstream most one, was closed down three years ago as a first step to bring the river back to natural state. "Now, the Corps is studying whether to close two more nearby locks — perhaps even pulling out the concrete and steel, returning the river to something approaching its wild state. This is the barge industry's worst fear, especially if this idea spreads."
– Barges pay nothing to go through locks now. No one does. The locks are run in the public interest.
– The Mississippi River Commission is an unusual creature. It's a mix of military officials and civilians appointed by the president. It has been staging week-long river inspection trips since shortly after it was created in 1879 — and its ability to control the river has been doubted almost as long. Mark Twain noted in 1883 that "ten thousand River Commissions, with the mines of the world at their back, cannot tame that lawless stream, cannot curb it or confine it, cannot say to it, Go here, or Go there, and make it obey."
– The commission oversees how the Corps runs the system of levees and emergency floodways in the Lower Mississippi. Launched after the devastating 1927 flood, the Mississippi River and Tributaries Project represented a change from controlling the river with "levees only" toward using levees and floodways that could be opened to relieve pressure. https://www.washingtonpost.com/graphics/2018/national/mississippi-river-infrastructure/?utm_term=.d4067c5ed4a8  (14 March 2018)
Balkan 'Horror List' of dams threaten some of the world's last wild rivers Local people in Balkan South Eastern Europe protesting to save their free flowing rivers from hundreds of proposed dams: New dam construction in the Balkans has rocketed by 300 percent between 2015 and 2017, and the European Union now looks set to approve millions of dollars of funding for 38 large-scale dams in what campaigners say is a hydropower "horror list" that will spearhead the expansion of a further 2,800 dams across the Balkans.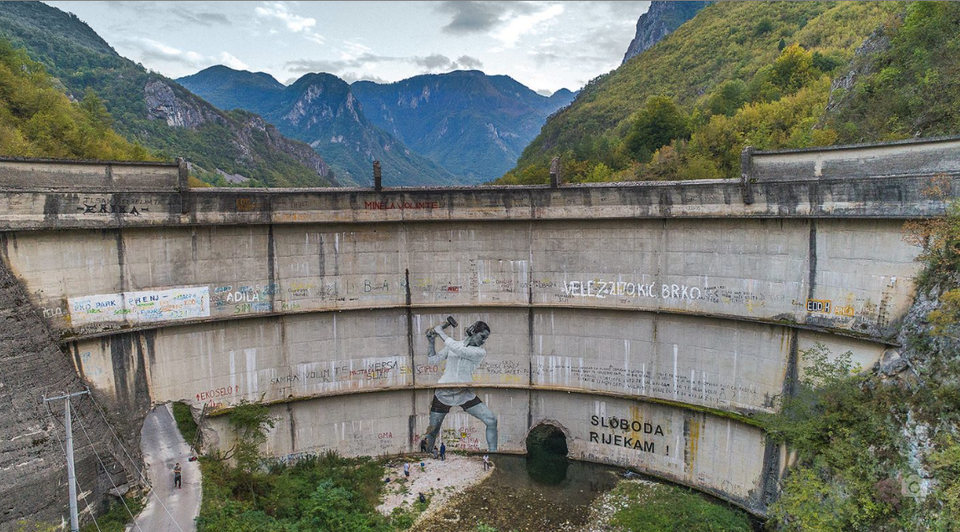 The Balkans are home to some of the world's last wild rivers, unique ecosystems that support fish and other wildlife, circulate freshwater and help drain the earth's surface. Dams irrevocably change the course and character of rivers, rerouting them or blocking them off, and soil erosion from deforestation for dam construction inundates waterways. https://www.huffingtonpost.in/entry/horror-list-dam-projects-wild-rivers-balkans_us_5b9fbf2ae4b04d32ebfad081  (28 Sept. 2018)
The Balkans, or the Balkan Peninsula, is a geographic area in southeastern Europe with various definitions. The region takes its name from the Balkan Mountains that stretch from the Serbian-Bulgarian border to the Black Sea.  https://en.wikipedia.org/wiki/Balkans 
Global Satellite images of rivers reveal humanity's abusive relationship with the world's most precious resource AMAZING SATELLITE IMAGES OF RIVERS: Here are some of the most telling satellite images of rivers (which we sourced primarily from NASA Earth Observatory) and what they reveal about our close and often contentious relationship with vital waterways.
-In fact, accounting for all deaths per unit of electricity generated, hydroelectric dams are one of the most risky power sources. https://www.businessinsider.in/satellite-images-of-rivers-reveal-humanitys-abusive-relationship-with-the-worlds-most-precious-resource/articleshow/65998127.cms  (28 Sept. 2018)
Also see, stunning maps, via geographer Szűcs Róbert, divide planet's watersheds into colorful catchment areas, and provide an informative look at how water flows across continents. Nothing is more fundamental to life than water – and this is particularly evident in a country like Egypt, which has been aptly described by Greek historian Herodotus as the "Gift of the Nile".
In Egypt, an astonishing 95% of the population lives alongside the mighty Nile, which is the world's longest river at 4,258 mi (6,853 km) and also the only major source of freshwater in an otherwise arid desert landscape.
The Nile isn't alone in creating the right conditions for life. Rivers of all sizes help form the world's watersheds, and together they comprise a "circulatory system" that pumps life into every corner of the globe. http://www.visualcapitalist.com/maps-worlds-watersheds/  (29 June 2018)
Global Beach Sand Mining Who stole the beach? Beaches are the target for organised gangs all over the world. The building boom in countries like China and India and worldwide demand for consumer goods containing sand minerals has enriched criminals who specialise in stealing beaches. These gangs have become known as 'sand mafias' and their impact, if understood globally, is massive. Illegal sand mining is bigger than all other environmental crimes combined.
India is a particular hotbed of sand mining conflicts, from beach sand mining in the South to riverbed sand mining in the Himalayas. Hundreds have been killed by various branches of sand mafia, including activists, police officers and investigative journalists. https://metamag.org/2018/08/01/who-stole-the-beach/  (1 Aug. 2018)
CLIMATE CHANGE
Study Climate change affecting Himalayas biota A new study by WII has revealed that the upper reaches of the Himalayas are warming, something that will put local flora and fauna at tremendous risk. The study was begun in 2016 and was conducted in the basin of the Bhagirathi river near Gaumukh in Uttarakhand. The study region is located at an altitude between 3500-4500 metres. At 4,500 metres, the maximum temperature touches 5 degrees Celsius, while the minimum plunges to -14. At 3,500 metres, the maximum temperature is 10 degrees Celsius, while the minimum is around -2.5 degrees Celsius. The study has revealed that there has been a rise of at least 0.5 degrees Celsius in the temperature of the area, accompanied by an almost 10 per cent variation in humidity levels.
– According to WII scientist S Sathyakumar who led the study, the temperature variation is affecting plants and consequently, animals, in the region. "Flowering patterns and budding of leaves are now happening in May instead of June. Rains are happening in late September which is unusual since this is the autumn season. In response to the changed temperatures in alpine meadows which are the grazing and hunting sites for the species inhabiting the region, premature budding and flowering happens in plants. This leads to a change in the activities of insects. In response, birds will have to change their patterns. Therefore, the entire cycle of an area changes," he said. https://www.downtoearth.org.in/news/climate-change-affecting-the-flora-and-fauna-of-the-high-himalayas-study-61733  (27 Sept. 2018)
Study Managing climate-induced flood risk in Himachal Pradesh A pilot study has identified hotspots in the state that are likely to be most affected by cloudbursts and monsoon downpours; this can help reduce risk from such disasters.
An Indo-Swiss team of scientists integrated three components of flood risk — hazard, vulnerability and exposure — to assess flood risk in Himachal Pradesh, and report (See: https://www.sciencedirect.com/science/article/pii/S1462901117309875, paid access) that contrary to the popular belief that the greatest flood risk in the state is due to glacial lake outbursts, the greatest risk is due to seasonal monsoonal flooding. http://indiaclimatedialogue.net/2018/09/26/managing-climate-induced-flood-risk-in-himachal-pradesh/  (26 Sept. 2018)
US, China, India Top carbon emitters to face the biggest economic losses India to pay HIGHEST cost in the WORLD, of climate change in terms Cost per tonne of CO2 emissions.
– India's country-level social cost of carbon emission was estimated to be the highest at $86 per tonne of CO2. It means the Indian economy will lose $86 by emitting each additional tonne of CO2. India is followed by the US, where the economic damages would be $48 per tonne of CO2 emission. Saudi Arabia is close behind at $47 per tonne of CO2 emission.
– The study—which is a collaborative effort of researchers from University of California, Carnegie Institution for Science and RFF-CMCC European Institute on Economics and the Environment (EIEE)—highlights that India, which emits more than 2.4 billion metric tonnes of CO2, is already bearing an economic loss of $206 billion, which is close to 10 per cent of its GDP. Owing to its higher rate of CO2 emission (5.3 billion metric tonnes), US is losing more than $254 billion given that the economic cost of per tonne of CO2 emission is $48. China's economy is also suffering a massive setback worth $243.6. https://www.downtoearth.org.in/news/climate-change/us-china-and-india-top-carbon-emitters-to-face-the-biggest-economic-losses-61747  (28 Sept. 2018)
Study Climate change will bring more pests, crop losses This study finds that global warming will bring with it an increase in agricultural pests, which will lead to significant crop loss across the globe. Scientists have already raised grave concerns about the effects of climate disruption on global agriculture. Research has shown that rising temperatures can reduce nutrient quality in staple grains, and that droughts and flooding can reduce yields. The recent report adds an additional worry. https://www.pri.org/stories/2018-09-23/study-climate-change-will-bring-more-pests-crop-losses  (23 Sept. 2018)
Karnataka Farmers turn to millets as a climate-smart crop Farmers in arid parts of state have adapted to climate change by switching from water-intensive rice, sugarcane and maize cultivation to various types of drought-resistant millets.
In India, millets are grown on about 15 million hectares, with an annual production of 17 million tonnes and contribute 10% to the country's food grain basket. Karnataka is on a millet-popularising drive focused on the nutritive value of the grain and has initiated far-reaching measures to claim the title of being the millet capital of the country. http://indiaclimatedialogue.net/2018/09/17/farmers-turn-to-millets-as-a-climate-smart-crop/ (17 Sept. 2018)
Himachal Pradesh 1st in India to get climate-smart agriculture profile Regional program leader of the Climate Change, Agriculture and Food Security (CCAFS) Dr Pramod Aggarwal said that that they had collaborated with the World Bank to prepare CSA profiles of 20 countries and Himachal was chosen because it was a fairly progressive state with rich experience and depth in data through ongoing projects, which needed to be analyzed. https://timesofindia.indiatimes.com/city/shimla/hp-to-be-first-in-india-to-get-climate-smart-agri-profile/articleshow/65802008.cms   (14 Sept. 2018)
Jammu & Kashmir Melting Glaciers, 800 Hotels, Overflowing Garbage? A recent study conducted by S. N. Mishra, a researcher form Indian Air Force, found that there is a drastic decline in precipitation during the winter, mainly due to the evident climate change. That's nearly 70% precipitation that the entire region. Another study done by Ladakh Ecological Development and Environmental Group shows that locals use an average of 20 litres of water per day compared to 75 litres by tourists.
They also found that the glacier on which Leh solely depends on would completely melt in the next five to six years. Add to all of this the strain of running more than 800 hotels in Leh, with 20 to 30 added on every year. Did you know the big hotels here generally consume more than 5,000 litres per day? https://www.youthkiawaaz.com/2018/09/a-perception-for-change/  (26 Sept. 2018)
Darjeeling Himalayas gets a people-centric early warning system for landslides A community driven early warning system for landslides has been put in place by the Geological Survey of India in the Darjeeling Himalayas. In a bottom-up approach, the system relies on rainfall threshold measurement by members of the local community that is then shared with the administration for timely action. It is backed by a body of long-term research by GSI on rainfall threshold, landslide vulnerability mapping and on surface deformation using a radar-based technique. Information from a pre-trained set of volunteers can easily be combined with data extracted from social media for disaster relief.
– In landslide-prone Giddapahar (in the Paglajhora catchment), a small hamlet nestled in the Darjeeling Himalayas known for its fragrant black tea, Bikash Thapa has become his community's very own rain man. Aided by his faithful rain gauge, Thapa unflinchingly measures the level of rainfall every day at regular intervals. And when the threshold is breached, he whistles and sends off a message, alerting the rest of the village and district administration to a potential landslide. https://india.mongabay.com/2018/09/19/darjeeling-himalayas-gets-a-people-centric-early-warning-system-for-landslides/  (19 Sept. 2018)
Also see, report on GLOF mitigation efforts in Sikkim: http://vigyanprasar.gov.in/isw/glacial_lake_keeps_disaster_sikkim_story.html  (26 Sept. 2018)
ENVIRONMENT
National Fast-tracked wildlife clearances threaten last wild areas, water sources & hasten Climate Change EXCELLENT REPORT: The rate of clearances granted by the SC-NBWL has accelerated sharply under the Modi government, which views such checks and balances as "speed breakers and roadblocks to development", as the Indian Express quoted the then environment minister, Prakash Javadekar, as saying in July 2014.
No more than 1.1% projects were rejected, on average, annually between June 2014 and May 2018, dropping from 11.9% under the previous UPA govt between 2009 and 2013, according to a recent analysis by the Delhi-based advocacy, Centre for Science & Environment. This works out to 130 proposals recommended, on average, every year–more than double the 52 during the second tenure of the second UPA govt (UPA-II).
– The environment ministry lists its high rate of approving projects among its 'achievements'. A document uploaded on the website of the Ministry of Environment, Forest and Climate Change lists as its "initiatives and efforts" more than 400 projects approved by the NBWL between 2014 and 2017. When questioned about the damage that such a high approval rate could cause to wildlife, Soumitra Dasgupta, inspector-general of forests for wildlife, told IndiaSpend that the SC-NBWL "cleared the proposals in its wisdom". Repeated emails to the three non-official members of the committee–H.S. Singh, director, Gujarat Ecological Education and Research Foundation, and R. Sukumar, professor at the Indian Institute of Science and well known for his work on the ecology of the Asian elephant, elicited no response.
– Another decision widely criticised was the clearance given to the Ken-Betwa river linking project inside the Panna Tiger Reserve in Madhya Pradesh at its 39th meeting in August 2016. "The project if approved will lead the death of Panna Tiger Reserve," said Sreenivas Murthy, a forest official then the field director of Panna, in a September 2014 note to the NTCA, which was accessed by IndiaSpend. The application to the CEC questioned this authority of the SC-NBWL to allow diversion of land in Panna National Park. The Wildlife Protection Act unambiguously prohibits granting permission to any activity that destroys wildlife and damages or diverts its habitat, unless it is for the improvement or better management of wildlife therein. "There is nothing in the (Ken-Betwa link) plan which remotely suggests that it is for the better management and improvement of wildlife," noted the petition filed by the founder-editor of Sanctuary Asia, Bittu Sahgal, and retired Indian Forest Service officer Manoj Mishra. But the CEC has failed to prevent, or even question, the clearance. "The CEC application was filed in February 2017, but it is yet to give its report in spite of several reminders ," environment lawyer Ritwick Dutta told IndiaSpend. Dutta pointed out that "to date the CEC has not opposed or objected to any decision of the SC-NBWL and has become a rubber stamp as well". The Supreme Court has asked the to CEC submit its report by October 31, 2018.
– "The committee prescribes measures to mitigate the damage of projects," one NBWL member said, requesting anonymity, simultaneously admitting that "not everything can be solved by mitigation. For example, how would you mitigate the loss of Panna when it is to be submerged?"
– Besides, there are no mechanisms to monitor if mitigation measures have been implemented, and how. Dasgupta admitted that monitoring compliance is a "weak link", while Jairam Ramesh, the environment minister under UPA-II, called it a "joke" in conversations with this writer.
– In effect, said Dutta, the NBWL is facilitating the "legal and statutorily approved destruction of wildlife". http://www.indiaspend.com/indias-fast-tracked-wildlife-clearances-threaten-last-wild-areas-water-sources-and-hasten-climate-change/  (22 Sept. 2018)
Govt panel wants green rules for infra projects diluted Kanchi Kohli, legal research director, CPR-Namati Environment Justice Programme, said the very idea of standard rules was retrograde as it meant getting environmental clearance was merely an administrative formality. "Each case of diversion (of forest land) is unique and requires deep inquiry of impact before decisions are taken. Through such a process, the government might be able to expedite approvals, but will fail in environmental stewardship."
Tushar Dash, of Vasundhara, working in the area of FRA, expressed concern over the non-compliance with FRA even in the present legal regime. "All formats for forest clearance require a certificate from the collector to ensure FRA compliance. But the FRA and the guidelines issued earlier by the Ministry in 2009 require certificates from gram sabhas on completion of forest rights recognition process and the consent of the gram sabha. These statutory requirements are being rampantly violated in the forest clearance process, resulting in violation of forest rights across the states," he said.
During 2014-17, 1,419 proposals for development projects involving 36,575 hectares of forest land were given forest clearances. The average processing time for green clearance has come down from 580 days to 180 days. http://www.newindianexpress.com/nation/2018/sep/30/government-panel-wants-green-rules-for-infra-projects-diluted-1878982.html  (30 Sept. 2018)
Chardham All Weather Road Project NGT approves the project, with caveats  In its order, the bench stated that the issue for consideration before them was if there was violation or damage by the project and what safeguards are required. "Protection of environment is of primary concern under the precautionary principle and sustainable development…these are accepted principles of environment jurisprudence…no project can be carried out that endangers human health or public safety," the bench stated.
It added, "At the same time, cannot stop what is in large public interest and that also cannot be held per se illegal if appropriate safeguards are in place. We are of the view that all environment concerns can be taken care of by having responsible and independent oversight mechanisms, which may not only approve proposed plans but also continue to consider all environmental concerns throughout the functioning of the project."
The NGT's order comes in the backdrop of controversial circumstances, four months after another bench at the NGT headquarters had reserved its judgment in the matter. However, last month, Centre had approached the chairperson bench and the matter was listed for re-hearing. https://www.dnaindia.com/india/report-chardham-project-gets-ngt-go-ahead-with-caveats-2668393  (27 Sept. 2018)
Gujarat Resettlement issues to cause a bumpy ride for the bullet train project? While Bullet Train is a priority project for the national govt, farmers and tribal people who stand to lose their land and houses to the project are mired in confusion about the proposed alignment and are accusing the govt of not consulting them properly and working in secrecy. The farmers and tribal communities along the route are not ready to give up land and point out that there are victims to multiple projects in the area. They are also awaiting fair compensation from earlier projects and have decided to intensify their protests both on ground and inside the court.  https://india.mongabay.com/2018/09/28/will-resettlement-issues-cause-a-bumpy-ride-for-the-bullet-train-project/  (28 Sept. 2018)
Haryana NGT pulls up Govt for felling 7,000 trees The NGT has directed the Haryana govt to submit comments to the Centre on whether a 52-acre plot in Faridabad's Sarai Khwaja village — where more than 7,000 trees were felled last year for a housing project — was a forest area. The green court also asked Haryana govt to inform the Centre, by Sept. 30, about the status of identifying forest areas in the state on the basis of the dictionary meaning of the word. The NGT was hearing a petition against Haryana govt for permitting felling of more than 7,000 trees, including mesquite and dhau, to make way for a group housing colony in Sarai Khwaja village. https://www.hindustantimes.com/delhi-news/ngt-pulls-up-haryana-govt-for-felling-7-000-trees/story-l8kLWQZ4SZw4QBO5zA9BvL.html  (23 Sept. 2018)
Uttar Pradesh SC extends deadline for Taj vision document Extending previous deadline, SC sets Nov. 15 as final date for UP Govt to submit a vision document on protecting the Taj Mahal from pollution. The matter has been listed for further hearing on Nov 29. Environmentalist MC Mehta, the petitioner, had told the court that green cover in the area has reduced and there were encroachments in and outside the Yamuna flood plains there. https://www.hindustantimes.com/india-news/supreme-court-extends-deadline-for-up-govt-to-submit-vision-document-on-taj-mahal/story-V5ncZuUeSv7VgHEXE7QYqL.html  (25 Sept. 2018)
Op-Ed East Kidwai Nagar should serve as a warning, not model, for Delhi's redevelopment by Manju Menon & Kanchi Kohli The NBCC 'model' project is hardly the totem of sustainability and responsibility. It has been fined for non-compliance of environment laws, and official planning documents expose its shaky claims of urban design and economic viability. https://thewire.in/urban/east-kidwai-nagar-should-serve-as-a-warning-not-model-for-delhis-redevelopment   (28 Sept. 2018)
Compiled by SANDRP (ht.sandrp@gmail.com)
Also see: DRP News Bulletin 24 September 2018 & DRP News Bulletin 17 September 2018
Follow us on: www.facebook.com/sandrp.in; https://twitter.com/Indian_Rivers