Gujarat suffering due to political use of water for elections in 2017.

Rajasthan given more water for elections there in 2018. Will Punjab, Haryana suffer now?

Kerala drought: how much could have been reduced if dams were operated more prudently?

North Interior Karnataka is suffering, but Krishna basin dams are almost full? Issue of unsustainable cropping patterns, groundwater overuse, and neglect of recharge & regulation?
Gujarat Water scarcity looms large with state receiving only 74% rainfall so far
Kutch and North Gujarat are likely to face severe water scarcity this year, officials said. The Kutch region has received a mere 26.51 percent of average rainfall so far, while North Gujarat has received 42.93 percent, central Gujarat 66.83 percent, Saurashtra 72.20 percent and South Gujarat the highest 94.79 percent.

However, the Sardar Sarovar Dam is filled up to 125.82 meters, and it can provide drinking water for the entire state till the next summer, the govt said. As per Govt. storage in Sardar Sarovar Dam on the Narmada, which will be enough to meet the state's need for drinking water through the next summer.

The Narmada water will also be used to fill up empty dams in Saurashtra including Aji 1, Macchu 2, Vadod and Ankadia through the Sauni scheme, officials said.

"The state govt will provide 20,000 cusecs water for the next 20 days to save the crops in water-starved areas," Deputy CM Nitin Patel told reporters in Gandhinagar said.

"We plan to fill up 400 big and small ponds in North Gujarat by Narmada water through canals and pipeline network of the Sujlam Suflam scheme," he said.

"We also plan to fill the dams in Saurashtra region and provide water for irrigation from Narmada Dam under the SAUNI scheme," he said. https://www.firstpost.com/india/water-scarcity-looms-large-in-gujarat-with-state-receiving-only-74-rainfall-so-far-this-monsoon-says-government-5188271.html (15 Sept. 2018)
Himachal Pradesh Rajasthan quietly given extra water by BBMB to improve BJPs Poll prospects A detailed story about how BBMB, controlled by Central Power Ministry, released excess water to BJP ruled Rajasthan this poll year, which has deepened the water availability at BBMB dams this year. This is not that the first time that the water releases have happened to achieve poll objectives. https://www.huffingtonpost.in/2018/09/16/rajasthan-quietly-given-extra-water-by-bhakra-dam-board-to-improve-bjps-poll-prospects_a_23528788/  (14 Sept. 2018)

Rajasthan Rainfall deficit in many districts As per IMD, Badmer district of Rajasthan has received rainfall 48 percent below normal till Sept. 16. Similarly rainfall deficit in Hanumangarh 58 percent so far. Jallor district is facing maximum rainfall deficit of 60 per cent less than normal. Likewise the rainfall in Pali district is 35 per cent below the normal and in Jaislmer is facing a rainfall deficit of 38 per cent. In Western Rajasthan it rained only 193 mm during entire monsoon season causing a  deficit of 24 per cent below the normal.
Karnataka Rain-deficit 23 districts declared drought-hit Of the 30 districts across Karnataka, 23 districts have been declared drought-hit due to deficit rainfall in the monsoon season, an official said on Sept. 12.
According to IMD data, the cumulative seasonal rainfall across the southern state was minus 2 per cent from June 1 to Sept 12, with coastal areas recording 3 per cent above normal, and south interior region 7 per cent above normal, while north interior area posted 26 per cent deficit.
"Though the monsoon (June-Sept) was near normal in coastal, south interior and Malnad regions with record rainfall causing floods in seven districts, deficit-rains forced the state govt to declare 23 districts drought-hit," an official told IANS in Bengaluru after a review meeting.
As per the revised guidelines, a taluk can be declared drought-hit with a 60 per cent rain deficit or a dry spell of three weeks with 33 per cent crop loss. https://www.thenewsminute.com/article/rain-deficit-23-districts-karnataka-declared-drought-hit-88257  (13 Sept. 2018)
Kerala Weeks after flood, Kerala fights dry spell Kerala is now facing water scarcity as rainfall is down, soil washed away from large parts, reducing groundwater recharge, Wells were drained post floods for cleaning. But this does not fully explain the situation. https://indianexpress.com/article/india/weeks-after-flood-kerala-fights-dry-spell-5351441/  (12 Sept. 2018)
Some reasons being given for dry spells in Kerala
"The fall in water levels in the rivers and wells is an indication of the escalation of the runoff due to the decline of natural conservation areas in the region," said Dr P.V. Dinesan, the Senior Principal Scientist and Head of the Geomatics Division of the Centre for Water Resources and Management.

"It's possible that the high velocity of water outflow from rivers during the floods might have led to the present situation," he said. On an average, the runoff can happen in a span of between 48 and 72 hours, he said, acknowledging that the dry spell has led to falling water levels in rivers and wells, and that this has been reported from across the state and in a preliminary survey of Kozhikode district.

It is not an indication of impending drought, Dr Dinesan cautioned. "We need to undertake a detailed study of the groundwater resources are under severe stress too, due to the decline of forest cover.

Senior officials at the IMD in Thiruvananthapuram confirmed that the state received very little rain since the beginning of Sept. with weekly rainfall from across the state, between Aug 30 -Sep 5 a mere 7.9 mm, when the area usually receives about 56 mm during the same period.

Despite the 33% excess rainfall in August, the deficiency in the first week of Sept is upto 86%. The unusual dry spell isn't likely to improve until Sep 17, the official said. https://deccanchronicle.com/nation/current-affairs/130918/kerala-where-has-all-the-water-gone.html  (13 Sept. 2018)
With mercury levels rising and abnormal drying up of rivers and wells reported in flood-hit Kerala, the state govt has decided to conduct scientific studies on the post-flood phenomenon in the state.

CM Pinarayi Vijayan has directed the State Council for Science, Technology & Environment to carry out studies on the phenomenon after floods across the state and suggest possible solutions to the problems.

A series of issues including soaring mercury level, unprecedented dip in water level of rivers, sudden drying-up of wells, depletion of groundwater reserves and mass perishing of earthworms have caused widespread concern in various parts of Kerala after the devastating deluge last month.

The flood-battered Wayanand district, known for its rich biodiversity, recently witnessed the mass perishing of earthworms, causing concern among farmers who attributed it to the rapid drying up of earth and change in soil structure.

Many rivers including Periyar, Bharathapuzha, Pampa and Kabani, which were in a spate during the days of flood, are now getting dried up and their water level has decreased abnormally.

Besides the drying up of wells, their caving in was also reported in many districts.

The flood had altered the topography of the land in many places and km-long cracks had been developed especially in high range areas of Idukki and Wayanad which had witnessed a large number of landslides.

After floods, drought condition was also predicted by experts in many districts of the southern state. https://www.ndtv.com/india-news/pinarayi-vijayan-orders-study-after-rivers-wells-dry-up-in-flood-hit-kerala-1915521 (13 Sept. 2018)
Dr Madhusudan CG (a doctorate in Hydrology and Climate change from IIT Bombay) explains how Kerala is facing the prospects of drought. https://www.dnaindia.com/india/report-dna-exclusive-month-after-floods-experts-raise-alarm-over-kerala-s-vanishing-waters-2663516  (15 Sept. 2018)
This is possibly simpler explanation of why Kerala is facing drought and depletion in groundwater levels: "While the flood deposited tonnes of silt on riverbanks, gushing waters made rivers deeper by carrying away sand from their beds. After the flood, the rivers settled at a lower level than before, so water in the wells, around them also went down. Where groundwater is at a higher levels, it is flowing back into the rivers, and thence to the sea."
The state govt has asked Kerala State Council for Science, Technology and Environment to study and make recommendations. https://timesofindia.indiatimes.com/india/after-the-deluge-dry-wells-streams-in-kerala/articleshow/65825459.cms?  (16 Sept. 2018)
A Down to Earth report points out how, over the past few years, flood-drought cycles are becoming both more common and pronounced in the country. This year, 86 districts in the country are facing >40% rainfall deificit—50 are experiencing a 40-50% deficit, 23 face a 51-60% deficit, 10 a 61-70% deficit and three face a >70% deficit, with Dhemaji in Assam reeling under 88% less rainfall.
Of these 86 districts, 10 have also seen floods this year—Dhemaji faced flooding on August 31, when China released water from the upper reaches of the river Siang, claiming extreme rainfall in its side. A look at rainfall statistics across the nation confirms an extreme/erratic rains duopoly. While the country saw a 6% deficiency over the long period average, over 20% of the 718 districts in the country were flooded and nearly 40% are facing droughts with deficits of over 20%. https://www.financialexpress.com/opinion/indias-flood-drought-reality/1312803/  (14 Sept. 2018)
FLOOD 2018
SANDRP Blog Overview of CWC Flood Forecasting Sites in West India The 5 states of West India, namely Rajasthan (30), Gujarat (34), Madhya Pradesh (40), Maharashtra (67), Goa (2) thus have total of 173 sites on CWC's FF website. These are comprised of 17 Level Forecasting, 130 Level Monitoring and 26 Inflow Forecasting sites. Out of 173 sites, 11 sites including 2 Level Forecasting, 6 Level Monitoring and 3 Inflow Forecasting sites are inactive.
Rajasthan state has no Level Forecasting Site. Goa state has not a single Level Forecasting and Inflow Forecasting site. HFL details and date is not provided for most of the sites in West India. Also the hydrographs for most of Inflow Forecasting sites are incomplete. https://sandrp.in/2018/09/11/west-india-overview-of-cwc-flood-forecasting-sites/  (11 Sept. 2018)
SANDRP Blog Bansagar Dam ready to create another flood disaster along Sone and Ganga Bansagar Dam in Sone river basin in Madhya Pradesh already full, violating the rule curve, is ready to create yet another flood disaster along Sone river in Madhya Pradesh and along Sone and Ganga in Bihar. It did it two years ago in Aug 2016. There were no consequences. It's again likely to create unprecedented water levels along Ganga this year. Will there be consequences now? Please share widely.  https://sandrp.in/2018/09/10/tale-of-a-disaster-foretold-bansagar-dam-ready-to-create-another-flood-disaster-along-sone-and-ganga/  (10 Sept. 2018)
According to executive engineer of irrigation department (flood division) Manoj Kumar Singh, the pace of rise in level of Ganga and Yamuna had picked up in past 24 hours and the trend was expected to continue for another 24 hours to 48 hours. "The level of both Ganga and Yamuna has started to rise once again for the fourth time and is expected to continue due to heavy rainfall in different parts of UP besides neighbouring state of Madhya Pradesh. We are maintaining round the clock vigil as water had entered in some low lying areas," he said. As per Singh, water is being released from Mata Tila dam in Kanpur almost every day which is also contributing in rise of water level of both the rivers." https://www.hindustantimes.com/lucknow/ganga-rises-63-cm-yamuna-45cm-in-past-24-hours-in-uttar-pradesh-due-to-heavy-rainfall/story-8UuCQvRwBJyqbngpn61UrL.html  (10 Sept. 2018)
Bihar's Chhapra is flooded due to overflowing of Sarayu River following heavy rainfall. The water level of Sarayu River increased following heavy rainfall causing flood-like situation in the southern district of Chhapra. Water logging is damaging the crops.
Water entered houses and locals faced difficulty in carrying out daily activities. https://www.youtube.com/watch?v=Inu9ItpZLfk  (9 Sept. 2018)
Watch Flood-like situation in UP due to swelling of Ganga
DAM FLOODS Arunachal Pradesh, Assam battling floods again Incessant rainfall coupled with release of dam waters has resulted in flash floods and landslides in parts of Assam and Arunachal Pradesh.
– Heavy rainfall in Arunachal Pradesh has led to the swelling of the Siang river upstream, thus affecting the New Siang and Lali rivers and other tributaries of the Brahmaputra.
– Meanwhile, in Lakhimpur district, the release of waters from the Ranganadi dam by NEEPCO over the last 24 hours has flooded a number of villages. "This has been caused by a combination of heavy rains and release of dam waters. The gates have been open, and water has been released several times," says an official of the Lakhimpur district's disaster authority.
– Arunachal Flood Landslide triggered by the rains has blocked roads in the Arunachal Pradesh's Papum Pare district. A massive landslide triggered by rains has blocked roads in the state's Papum Pare district. https://indianexpress.com/article/north-east-india/assam/flash-floods-in-assam-arunachal-pradesh-two-dead-thousands-affected-5356314/  (14 Sept. 2018)
More Dam Floods from Ranganadi Dam? 76 villages in Lakhimpur district in Assam and Arunachal Pradesh have been completely submerged in water after heavy rains led to the Ranganadi dam being opened. Lives of thousands of people have been affected. On Sept 13, the NEEPCO opened three gates of the Ranganadi dam, impacting nearly 25,000 people. Waters have damaged 3,560 ha of standing crop. https://www.indiatimes.com/news/india/76-villages-in-assam-submerged-after-dam-gates-opened-following-heavy-rains-people-evacuated-353110.html  (16 Sept. 2018)
Earthquake of magnitude 5.3, 7 km NE of Sapatgram in Kokrajhar district in Assam at 10.20 IST with depth of 10 km as per USGS and 13 km as per IMD. http://www.imd.gov.in/pages/earthquake_prelim.php  (12 Sept. 2018)
https://earthquake.usgs.gov/earthquakes/eventpage/us2000hd8v#executive
URBAN FLOODING Govt to rope in NIUA to look into causes of urban flooding Important about Urban flooding, its local causes and proposal that it be dealt at Ministry of Urban Affairs level.
In the wake of the recent floods in Kerala, the Ministry of Housing and Urban Affairs is set to rope in the National Institute of Urban Affairs (NIUA) to chalk out ways in which the ministry can take charge of prevention and mitigation of floods in Indian towns and cities.

The move is part of attempts by the ministry to belatedly set into motion the national guidelines on management of urban flooding issued by the National Disaster Management Authority (NDMA) expert panel in 2010.

The NDMA panel, set up in the wake of the 2005 Mumbai floods, held that urban flooding is a phenomenon distinct from rural flooding. Hence, the panel said, it needs to be dealt with by the ministry in charge of urban affairs through an urban flooding unit headed by an officer at the level of joint secretary.

In July 2012, the Ministry of Home Affairs had issued orders designating the urban affairs ministry as the nodal ministry for urban flooding, but since then there has been no movement to make it operational. https://indianexpress.com/article/india/government-to-rope-in-niua-to-look-into-causes-of-urban-flooding-5355415/ (14 Sept. 2018)
Why Do Delhi Roads Get Water-Logged? By Sohail Hashmi Unplanned urban expansion has ignored factors such as natural slope of land. Flow of water cannot be regulated easily and hence, planning in necessary to ensure that flooding does not occur. The major sites of water logging are the areas where the city has expanded in a haphazard manner in the immediate post-Partition period and then in the nightmarish eruption of urban growth beginning in the mid-1960s.
The principle is simple and has been followed across the world for centuries, even millennia, by those who planned cities. The principle is born of common sense. Locate your city on elevated ground and never in a depression. Do not locate your city in a floodplain, do not build residences, institutes, laboratories, workshops, factories. In fact, do not build in low lying areas, period.
We have thousands of engineering colleges, universities offering courses in civil engineering and other institutes of planning and architecture. How many of them offer a course in geography? How many sensitise future town planners of the need to understand the general slope of the land understand the porosity of the soil they are going to be building on, the way alluvial soil and rocks behave in an earth quake?
How many architects and town planners working with DDA, NBCC, HUDCO, HUDA and other Central and state government agencies designing huge residential, industrial, commercial, institutional complexes factor these elements in their plans? What about those working with major real estate conglomerates and the countless fly-by-night, get-rich-quick real estate sharks?
So, not factoring in slope of land while building is just one, but the most important reason, for flooding of our streets, residential areas, markets and malls. https://thewire.in/environment/why-do-delhi-roads-get-water-logged  (15 Sept. 2018)
HERE IS AN EXCELLENT REPORT ON UNDERSTANDING AND DEALING WITH FLOODS, BASICALLY LIVING WITH THE FLOODS.
He and his team observed nearly 100 landslides in the upper reaches of the Ghats. Open blasting while quarrying sent tremors through charnockite rock, "shaking the parent material", and compromising its integrity. When the rain came, the mass became increasingly unstable until it finally slipped down the slopes into river- and stream beds, swelling them further. 2. The second, he says, is the wholesale destruction of wetlands. Up to 15 per cent of Kerala originally comprised wetlands. They're being destroyed on a massive scale. Had they been standing, they would have absorbed some of the excess water which would eventually have flowed out to the sea. Even paddy fields usually acted as lakes to trap water, which then would flow out to sea. But in this case, Joseph says, that didn't happen because the fields were construction sites in the state's mass conversion to other land uses.
-According to Aqueduct Global Flood Analyzer (AGFA 2017, as referenced by the paper) from the World Resources Institute, a "web-based interactive platform which measures river flood impacts by urban damage, affected GDP, and affected population at the country, state, and river basin scale across the globe", India stands at number one, with 4.48 million people exposed to river floods, followed by Bangladesh with 3.48 million and China with 3.28 million. The cost of GDP from flood risk is $14.3 billion, followed by Bangladesh at $5.4 billion. India's loss of GDP is 15 per cent of the global total.
– Although there is no study as yet linking the Kerala floods to high ocean heat content, it's a fair guess that torrential downpours fed off the heat content of the Indian Ocean. https://fountainink.in/reportage/the-complex-business-of-predicting-a-flood  (12 Sept. 2018)
UNPRECEDENTED KERALA FLOODS 2018
Kerala's major dams filled up halfway through the monsoon, raising questions on dam management THIS IS EXACTLY WHAT SANDRP HAS BEEN SAYING: "A study for the water resources ministry, by a team from CWC pointed out that many of Kerala's major dams were filled to the brim even ahead of the torrential rain in August. This finding highlights again the state of dam management in India and its role in exacerbating the damage from floods. Kerala suffered devastation following extraordinary rainfall in the first three weeks of August. Floods were perhaps an inevitable outcome of this scale of precipitation.
But what may not have been inevitable is the scale of devastation… In Kerala, halfway through the monsoon, the dams were filled to capacity. It rendered them ineffective in mitigating the impact of the August deluge. It speaks poorly of governance in India that questions about dam management arise every year. But repeating the same mistakes over and over again makes them doubly unacceptable." https://blogs.timesofindia.indiatimes.com/toi-editorials/man-made-devastation-keralas-major-dams-filled-up-halfway-through-the-monsoon-raising-questions-on-dam-management/  ( 11 Sept. 2018)
– UN chief Antonio Guterres cited the recent devastating floods in Kerala and last year's hurricane in Puerto Rico as he issued a grave warning about consequences of inaction over climate change and called for more leadership and greater ambition for climate action.
Surely, climate change is the defining issue of our times and climate change impact can be seen in Kerala rains, but much bigger impact is the way we have dealt with the land, water, rivers, ghats and dams in Kerala. https://www.hindustantimes.com/india-news/citing-kerala-floods-un-chief-says-climate-change-nearing-point-of-no-return/story-VwCMBHQPcjwQKgXRjBQ1uN.html  (11 Sept. 2018)
This is indeed important key: "The floods gave us a reality check on what happens when houses are built on water bodies. This is the right time for the govt to come out with a progressive land use policy," PH Kurian, additional chief secretary to the Govt of Kerala said. "Ten years back, the people would have not agreed to it, but now people have seen the consequences. We will hold wider consultations with different stakeholders to come up with a policy with a long-term to rebuild Kerala." https://thewire.in/environment/kerala-nagaland-floods-ndma-leptospirosis-plantations-deforestation-monsoon  (10 Sept. 2018)
GREAT to see, Kerala IS waking up to need for better reservoir management. This is from Irrigation department, but KSEB also needs to follow. https://english.manoramaonline.com/news/kerala/2018/09/10/dam-water-levels-kerala-floods.html  (10 Sept. 2018)
Also see, some acknowledgement of need for change of ways in dam management in Kerala. https://timesofindia.indiatimes.com/city/thiruvananthapuram/kerala-open-to-reservoir-rule-curves/articleshow/65784033.cms  (12 Sept. 2018)
Experts have called for a proper river management system and a campaign to protect rivers in the wake of the recent floods that devastated the State. https://www.thehindu.com/news/cities/kozhikode/experts-seek-campaign-for-river-protection/article24919590.ece  (11 Sept. 2018)
Here is detailed article by Kerala leader of opposition on role of Kerala dams in floods. https://www.thehindu.com/opinion/op-ed/dam-disclosures/article24937297.ece  (13 Sept. 2018)
Meanwhile, CM Pinarayi Vijayan has stressed the need for the State to have better reservoirs with the capacity to control floods. This is totally Wrong advocacy for more dams in Kerala. That will be invitation to bigger disaster. https://www.thehindu.com/todays-paper/tp-national/tp-andhrapradesh/kerala-needs-better-reservoirs/article24951100.ece  (15 Aug. 2018)
Amid debates over the ability of concrete reservoirs and check dams to withstand floods, the govt has fast-paced its efforts to introduce rubber check dams in the state. It is learnt that the Revenue Department plans to set up four rubber check dams in varying terrains including highland, midland and lowland.
The proposed project, to be executed with the technical expertise of the Thane-based Indian Rubber Manufacturers Research Association (IRMRA), will be supervised by a nine-member committee chaired by the Revenue and Disaster Management Principal Secretary.
The state govt first conceptualised the project during the drought in 2017.  However, Kerala State Disaster Management Authority member secretary Sekhar L Kuriakose said the project is still in its initial stage as IRMRA has to approve the agreement for constructing rubber check dams in the state. http://www.newindianexpress.com/states/kerala/2018/sep/11/kerala-puts-rubber-check-dams-on-the-fast-track-1870288.html  (11 Sept. 2018)
Mild tremors (less than 3 magnitude) were reportedly felt at Pathinalam mile and Pazhakulam in Pathanamthitta; and at Nooranad and Palamel panchayats and certain regions of Charumoodu, Kurambala Theku in Alappuzha district, Kerala. https://english.manoramaonline.com/news/kerala/2018/09/12/tremors-pandalam-panic-pathanamthitta-town.html  (12 Sept. 2018)
MONSOON 2018
Station-wise,Hourly rainfall data from IMD now available IMD's new web app: http://aws.imd.gov.in/  allows users to select a state and view a table of hourly precipitation for all stations in the state. https://craigdsouza.github.io/blog/Station-wise-hourly-IMD-precipitation-data  (10 Sept. 2018)
Also see, THE MONSOON STORY IN 6 MAPS https://timesofindia.indiatimes.com/monsoon_story.cms   (12 Sept. 2018)
Study Role of air pollution in erratic monsoon in India THE ERRATIC behaviour of monsoon rainfall, including the phenomenon of concentrated heavy rainfall on a small number of days, could, at least in part, be attributed to the rising air pollution, especially the increase in suspended particles in the atmosphere, a new study by scientists from IIT Kanpur has said.
The study, published in the prestigious journal, Nature Communications, on Friday has shown how excess aerosols, suspended solid particles like dust, smoke and industrial effluents, in the atmosphere is changing cloud patterns, its shape, size and other properties like temperature, which in turn is resulting in variability in rainfall over the Indian sub-continent during the monsoon season.
The group analysed satellite data and data from atmospheric computer models from the last 16 years to make an assessment of the likely impacts of changes in cloud behaviour over land area of about 16 lakh square kilometres. https://indianexpress.com/article/india/erratic-monsoon-rainfall-in-india-partly-due-to-air-pollution-study-5357399/  (15 Sept. 2018)
HYDRO POWER 
Karnataka Girls splashing about in Shalmala, a free flowing river in Western ghats with a conservation reserve. Local communities fought to ward off a hydel project which would have submerged this very place.
MoEF Agenda for the EAC meeting for river valley projects, to be held on Sept 27
It includes:
Uttrakhand Report on state of soil erosion Unfortunately it is not critical of Chardham All Weather road, does not even mention impact of massive hydropower interventions, nor about blasting being done even for road construction.
Indian scientists have developed a soil loss map of Uttarakhand that will help pinpoint areas battling soil erosion and the degree of severity of top soil loss brought on by a combination of both human-induced and natural factors.

Close to 50 percent of the state's area is above the tolerance limit of soil loss. Sheet erosion and landslides contribute substantially to soil loss resulting in the decline of productivity of agricultural land.

Anthropogenic activities like uncontrolled deforestation and unscientific land-use, including shifting cultivation, have accelerated the process of soil erosion. The major causes of erosion in the state could be attributed to weak geological formation, active seismicity and deforestation. https://india.mongabay.com/2018/09/11/mapping-soil-loss-in-disaster-prone-uttarakhand/ (11 Sept. 2018)
DAMS
Himachal Pradesh Bhakra capacity down, BBMB may dredge dam bed, sell silt With water storage capacity at the crucial Bhakra Dam reduced by almost one-fourth due to inflow of silt, the Bhakra Beas Management Board (BBMB) will explore options to dredge the reservoir bed and use the excavated silt for agricultural or industrial purposes.
Would be interesting to see if this really happens. It's doubtful. The report should have mentioned that the muck dumping by the upstream project also increases siltation in Bhakra Dam. Kol Dam may have reduced it to some extend. https://www.tribuneindia.com/news/punjab/bhakra-capacity-down-bbmb-may-dredge-dam-bed-sell-silt/651678.html  (12 Sept. 2018)
National Water in major reservoirs up 30%, but North lags behind Overall water storage in major reservoirs in the country is around 30% higher this year as compared to 2017 while water availability is lower by 10-12% in the northern region vis-à-vis last year.
BBMB Chairman DK Sharma said the water storage situation in North had become critical this year due to historically low inflow during the summer, which was around 50% of the inflow last year. https://www.tribuneindia.com/news/nation/water-in-major-reservoirs-up-30-but-north-lags-behind/654108.html  (17 Sept. 2018)
INTERSTATE WATER DISPUTES
Cauvery River Water Dispute J Harsha, Director of Central Water Commission writes in Down To Earth on Cauvery Management Scheme formed as per the Supreme Court order. Some key issues:
Yes, this is key: "The present scheme isn't a basin organisation integrated with land management, drought or flood management activities in the Cauvery basin. Rather, it focuses only on the dispute resolution over water sharing."
AND: "Rather, it is dependent on states for data/information and has to act in accordance with the information provided by the basin states on inflows and outflows of 11 reservoirs. It has no mechanism to verify the data/information for its authenticity due to which the dispute can resurrect any time."
VERY IMPORTANT: "The scheme has no scope for environmentalists, ecologists and social scientists. The scheme does not have groundwater specialists and it has no authority to restrict programmes that divert the water through the recharge of groundwater. So another opportunity has been lost to create multi-disciplinary basin organisation. In fact, the engineering fraternity should have told the legal fraternity to create an institution in line with what has been declared in the national water policies."
CONCLUSION: "India's root cause of the maladies in the water sector is its weak, outdated silo-based water organisations with little or no scholarship… Therefore, the scheme is poised for failure."
IRRIGATION
Telangana Smaller irrigation structures more beneficial Among the most important reasons for deciding in favour of smaller projects is elimination of damage caused to environment. It is a known fact that larger projects cause irreparably huge destruction to the environment and lose their efficacy within a few decades of going operational.
A parallel can be drawn between the heritage diversion scheme and the Chanakha-Korata barrage coming across the Penganga river in order to get a clearer picture. Both Sadarmatt and Chanakha-Korata have a designed ayacut of 13,000 acres but the latter is being constructed at a cost of whopping about ₹ 300 crore and the former can be built for as less as ₹ 30 or ₹ 40 crore even in these times.
In comparison, the expenditure for per-acre development of ayacut for Chanakha-Korata comes to about ₹ 2.30 lakh and that of Sadarmatt would come to about ₹ 30,000. Most of the costing of an anicut would go towards land acquisition for canal system. The Penganga barrage will utilise about 5 tmcft of water while the much smaller Sadarmatt utilises over 4 tmcft of water, both in the rainy season. https://www.thehindu.com/news/national/telangana/smaller-irrigation-structures-more-beneficial/article24919573.ece  (11 Sept. 2018)
Gujarat Check dam construction scam unearthed in Bodeli ACB has unearthed massive scam in building of check dams built in financial years 2012-13 and 2013-14 under Sukhi Reservoir Irrigation Project-2. Initial probe reveals involvement of many govt depts for issuing crores of rupees on forged documents in the name of NRIs & illiterate farmers for hundreds of check dams in Bodeli Taluk which were never built.
The irregularities came to light when the intelligence officers of ACB checked documents of 131 weak check dams in the district on Sept. 7 and took random statements of two farmers who were served notices by the department for weak check dams. When the officials took statements of two farmers of Kandewar and Navapura villages of Bodeli taluka, who were among the beneficiaries, it was known that the check dams were never built and everything was only on papers. Later, investigation also revealed the then officials of the irrigation projects had allegedly forged signatures of those persons who are living in foreign countries and of farmers who are illiterate.
According to ACB officials, under the project around 487 check dams were said to be built for which state govt had paid 80 % of the cost while the remaining 20% had to be paid by a group of farmers who were to benefit from the check dam. https://timesofindia.indiatimes.com/city/vadodara/check-dam-construction-scam-unearthed-in-bodeli/articleshow/65760810.cms  (11 Sept. 2018)
Tamil Nadu Check dams in district teetering on the edge Check dams constructed on rivers and waterways in the Coimbatore district are crying for attention. While good rainfall last monsoon had brought a good inflow in several waterways across the district which could have been used to recharge groundwater levels, the bad shape of several check dams played spoilsport, say farmers and environmentalists.
Check dams in the district are constructed over Noyyal and Kousika rivers and on streams. The dams are mainly constructed by the public works department (PWD). The dams, whose main function is to recharge ground water levels by checking the flow of a river or a stream, are constructed such that their zone of influences is felt for a radius of 500 m around it.
Farmers and environmentalists cite the lack of periodical inspections and maintenance as the reason for the sorry state of check dams. While several check dams are silted up, which brings down their water holding capacity, others have developed leaks, and breakages of dam walls.
Secretary of Kousika River Development Association P K Selvaraj said regular inspection and maintenance of check dams have not been happening. "Check dams not only help in recharging groundwater levels, but also help to nourish bio-diversity of an area. As we get good rainfall only once in 5 years now, it becomes necessary to maintain check dams properly to conserve water and recharge groundwater level," he said.
However, a PWD official said lack of funds was the reason for them not being able to maintain and repaired check dams. "We get an annual fund of around Rs 10 Lakh to Rs 20 lakh under the common ambit 'Noyyal River System'. Our top priorities are desilting channels are repairing shutters and sluices of tanks. So, we are left with little or no funds to maintain check dams," a PWD official said.
Environmentalists say there is an urgent need to maintain a recorded of the number of check dams in the district. "The PWD should annually prepare a draft report on the number of check dams and ponds in the district and the funds needed to maintain them. They can send the report to the govt and make it public so that even if the govt doesn't consider the proposal, interested people might pitch it to help," Selvaraj said. https://timesofindia.indiatimes.com/city/coimbatore/check-dams-in-district-teetering-on-the-edge/articleshow/65746790.cms  (10 Sept. 2018)
Coimbatore farmers report of facing irrigation water scarcity as check dams in the region that were damaged in 2017 floods have been left unattended leading to non-recharge of groundwater:
Farmers from Kurumbapalayam village in Madukkarai taluk have encountered deterioration of not just one but three check dams in their region. In Sept. 2017, because of heavy rain the wall of the check dam on the Periyapalayam stream, which flows from Arivoli Nagar to Kurumbapalayam and then goes to Kerala through Velanthavalam, was damaged. This led to the breaking of the walls of 3 successive check dams on the stream, which were constructed around 1970. The check dams in Kurumbapalayam North, Kurumbapalayam South and Palathurai have broken, the villagers said.
Farmers from the village said the dams had helped them store water and recharge the groundwater level. PWD officials said that they have sent a fund proposal of around Rs 4 crore to repair 6 check dams in Kumittipathi and Kurumbapalayam. An official said that they would work on restoring and maintaining other check dams which are in bad conditions when it is represented to them. http://www.thehansindia.com/posts/index/National/2018-09-10/Irresponsible-Farmers-face-a-tough-challenge-as-groundwater-not-recharged/411109  (10 Sept. 2018)
Groundwater depletion worries farmers farmers from several areas in the district, who depend on borewells to irrigate their crop, say they are worried as the ground had no recharged well. The reason they say: no proper check dams.  https://timesofindia.indiatimes.com/city/coimbatore/groundwater-depletion-worries-farmers/articleshow/65746802.cms  (10 Sept. 2018)
URBAN RIVERS
Mutha Maharashtra  How an artist in Pune is trying to save the city's dying 'Muthai' River Mutha, the pride of Pune, lovingly called 'Muthai' or 'mother Mutha', is dying a slow death due to the rapidly urbanising city which is depositing huge amounts of untreated sewage and dirt in its water. While a large number of activists, environmentalists and citizens have been drawing people's attention towards the sad state of the river, artist and environmentalist Madhavi Kolte does that in a unique way. Her drawings and sculptures are a tribute to its eternal flow, its longevity—a reminder to all of us that the river has been around nurturing the environment longer than we have been. Madhavi's art tries to convey to us the need to respect the river and stop all irresponsible actions that pollute it. http://citizenmatters.in/artist-madhavi-kolte-mutha-river-pune-8037  (6 Sept. 2018)
Mithi, Maharashtra Revamp proposal held back by standing committee of BMC Following 2005 Mumbai deluge, a comprehensive plan to restore the city's choked water body was undertaken with the formation of Mithi River Development and Protection Authority (MPDPA). The work involves the 17.83-km-long river's rejuvenation by deepening and widening and beautifying it.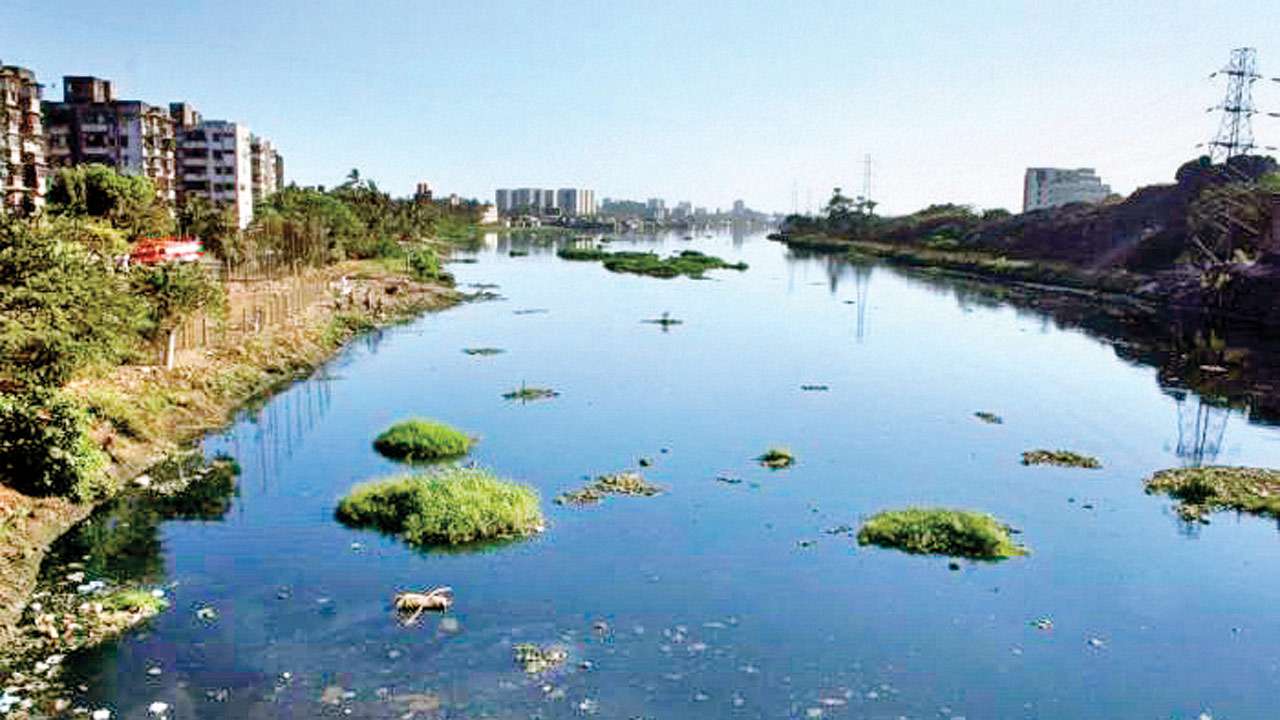 The river rejuvenating programme has been divided into 4 phases. The proposal to appoint a contractor for phase one was tabled before the committee on Sept. 5 but it was not taken up for discussion. Under phase one, the BMC planned to spend around Rs 211 crore on laying new sewer lines, constructing STPs and pumping stations in the area as well as maintenance for 15 years. Now the civic administration has to rework on the condition of the proposal so that it can table before the standing Committee.https://www.dnaindia.com/mumbai/report-mithi-river-revamp-proposal-held-back-by-standing-committee-of-bmc-yet-again-2659744  (6 Sept. 2018)
Tapi, Gujarat Ban on Immersion of idols to save Tapi river Gujarat high court has issued guidelines for idol immersion ahead of Ganesha Visarjan and issued directions to the state authorities to keep the rivers clean by not allowing any idol immersion in them. It has asked state authorities to follow the idol immersion guidelines issued by court in 2014 and issued by CPCB in 2010 for all religious festivals.
The HC also ordered the authorities, civic bodies, the state govt and the CPCB to launch awareness programs for idol manufacturers to manufacture eco-friendly idols. This happened after the petitioner complained that nearly 60, 000 Ganesha idols were established in Surat in 2017 and most of them were made of plaster of paris. https://timesofindia.indiatimes.com/city/ahmedabad/hc-reiterates-ban-on-immersing-idols-in-rivers/articleshow/65801934.cms   (14 Sept. 2018)
It will be for the first time in the history of Surat city that no idol of Ganesha will be immersed in Tapi River at the conclusion of the 10 day Ganesh Utsav festival on Sept. 23. City police commissioner and Surat Municipal Corporation had announced ban on immersion of idols in the river on Sept. 15 to implement the directives of the NGT and CPCB.
It is estimated 30,000 idols of Ganesha will be immersed by people from towns ans villages of Surat and Tapi districts in the upstream of the river.  https://timesofindia.indiatimes.com/city/surat/will-ban-on-immersion-of-idols-save-tapi/articleshow/65801796.cms  (14 Sept. 2018)
RIVERS
CPCB In 2 years polluted rivers stretches increased from 302 to 351
According to an assessment by the Central Pollution Control Board (CPCB), the number of polluted stretches in India's rivers has increased to 351 from 302 two years ago, and the number of critically polluted stretches — where water quality indicators are the poorest — has gone up to 45 from 34.

The CPCB says several of the river's stretches — in Bihar and Uttar Pradesh — are actually far less polluted than many rivers in Maharashtra, Assam and Gujarat. These three States account for 117 of the 351 polluted river stretches.

Based on the recommendations of the NGT, the CPCB last month apprised the States of the extent of pollution in their rivers.

The most significant stretches of pollution highlighted by the CPCB assessment (which is yet to be published) include the Mithi river — from Powai to Dharavi — with a BOD (Biochemical Oxygen Demand) of 250 mg/l, the Godavari — from Someshwar to Rahed — with a BOD of 5.0-80 mg/l; the Sabarmati — Kheroj to Vautha — with a BOD from 4.0-147 mg/l; and the Hindon — Saharanpur to Ghaziabad — with a BOD of 48-120 mg/l.

In its compilation of polluted stretches in Uttar Pradesh, the Ganga with a BOD range of 3.5-8.8 mg/l is indicated as a 'priority 4' river.

The CPCB, since the 1990s, has a programme to monitor the quality of rivers primarily by measuring BOD, which is a proxy for organic pollution — the higher it is, the worse the river. In its 2015 report, the CPCB had identified 302 polluted stretches on 275 rivers, spanning 28 States and six Union Territories. Currently, the CPCB has 1822 monitoring stations on rivers and 473 on lakes/ponds/tanks.

"We have used about 500 more monitoring stations in our 2016-2017 assessment than for the previous exercise (2008-2012). A priority 1 river may show high pollution but it also means more resources for clean up, whereas a priority 4 can mean achieving a clear river with relatively fewer resources," he said.

Based on its 2008-2012 evaluation, the CPCB published a report in 2015 and asked States to prepare plans for improving these polluted stretches. Though the information from the 2016-2017 assessment doesn't indicate improvements, the bulk of the increase in polluted stretches were in priority 4 (6-10 mg/l) and priority 5 river stretches. https://www.thehindu.com/news/national/more-river-stretches-critically-pollutedcpcb/article24962440.ece (17 Sept. 2018)
NGT chief says river pollution is broad day crime… what is NGT doing to stop? Setting up more panels of bureaucrats rather than taking effective measures. He says 3 river stretches in Gujarat are worst polluted stretches among 15 such stretches: Amla khadi, a tributary of Narmada, Damanganga and Sabarmati. https://indianexpress.com/article/cities/ahmedabad/3-river-stretches-of-gujarat-among-most-polluted-ngt-chief-5358558/  (16 Sept. 2018)
Himachal Pradesh Govt forms STF to check pollution in Ghaggar tributaries After NGT Aug. 7, order, the state govt has constituted Special Task Forces (STFs) at the state and district levels to check discharge of effluents in into the tributaries of river Ghaggar. The NGT, in its order, had directed the chief secretaries of Haryana, Punjab, Himachal Pradesh and Chandigarh to form STFs to deal with the pollution in the said river within a month.
It's pertinent to mention that the neighbouring States have been blaming unlawful discharges of effluents from the industries established in Kala Amb into Markanda river. The pollution in the tributaries is reaching alarming levels. The court had to take Suo motu cognizance in the matter and pass orders to the state governments. https://himachalwatcher.com/2018/09/11/after-ngt-orders-govt-forms-special-task-force-to-check-pollution-in-ghaggar-tributaries/  (11 Sept. 2018)
GANGA Swami Sanand Fast करीब तीन महीने से गंगा को बचाने के लिये अनशन पर बैठे प्रो जी डी अग्रवाल ने कहा, "सरकार गंगा के लिये संवेदनशील नहीं, प्रधानमंत्री नरेंद्र मोदी गंगा का अपमान कर रहे हैं, धोखा दे रहे हैं .." देखें एक्सक्लूसिव वीडियो
A three-day interaction on issues pertaining to the pollution and augmentation of flow in the Ganga, began on Sept. 16 even as indefinite hunger strike by veteran activist G D Agrawal for the cause of the river continued in Kankhal-Haridwar for the 87th day.
Since the fasting saint has already rejected the draft of the Ganga Protection and Management Bill prepared by the Government panel last year, the discussion will be focused on areas of disagreement between the Government's proposed Bill and the one drafted by the another panel of experts from IITs a few years back, Dr. Rajendra Singh said. http://english.gstv.in/three-day-ganga-meet-begins-in-delhi-agrawals-fast-continues-for-87th-day/  (17 Sept. 2018)
Char Dham All Weather Road Project Watch painful video of how chardham highway is already a disaster for so many people without any compensation or anyone even caring to ask anyone. What sort of development is this. This is on the way between Rishikesh and Chamba in Uttarakhand. https://www.facebook.com/536705620091076/videos/2667593770133335/?t=100
Also see, another video of Quint Hindi report on the issue. Char Dham Project: विकास के नाम पर पर्यावरण के साथ खिलवाड़ तो नहीं?  https://www.youtube.com/watch?v=geHxcy7HS0M&feature=youtu.be  ( 18 July 2018)
NGT directs closure of 5 UP tanneries for extracting Ganga water without permission  NGT has directed the closure of 5 Kanpur-based tanneries for discharging effluents in river Ganga after the CPCB informed it that the units lacked NOC from the CGWA. The green panel said the CPCB report was "far from satisfactory" as the directions of the tribunal in the Ganga case have not been kept in mind during the inspection. The 5units had applied to the UPPCB for permission to operate. However, the board found certain deficiencies in their units and closed them. https://www.outlookindia.com/newsscroll/ngt-directs-closure-of-5-up-tanneries-for-extracting-ganga-water-without-permission/1381941  (12 Sept. 2018)
Meanwhile, irritated over the non-compliance of its order, the NGT on Sept. 10 directed the Uttar Pradesh chief secretary to appear before it on Oct. 10 and apprise it of disposal of e-waste from the banks of the Ramganga river in Moradabad. The order came after the CPCB informed it that a number of sealed e-waste industries were operating illegally in densely populated residential areas.
The green panel had announced that anyone found dumping electronic waste (e-waste) on the banks of the Ramganga river in Moradabad would have to pay Rs 1 lakh as environment compensation. The bench, which had noted that Ramganga was highly polluted, had also made it clear that the environment compensation would vary from Rs 50,000 to Rs 1 lakh depending on the quantum of the waste dumped.
The river, which spans a length of 596km, carries a BOD load of 128 tonnes per day and is polluted by heavy discharge from various industries such as sugar, distillery, pulp and paper, textile and dyeing, it had noted. https://indianexpress.com/article/india/e-waste-on-ramganga-banks-ngt-summons-up-chief-secretary-5349212/  (10 Sept. 2018)
The Uttar Pradesh govt has also ordered closure of 264 tanneries situated on the banks of Ganga for three months from December ahead of the Kumbh Mela scheduled for Jan 2019. The order for closure was released by principal secretary environment Renuka Kumar in June, 2018 wherein she had issued directives to authorities concerned, including UP Pollution Control Board, Urban Development department and Jal Nigam to initiate closure of Unnao and Kanpur tanneries from December 15, 2018 to March 15, 2019. http://www.newindianexpress.com/nation/2018/sep/16/uttar-pradesh-government-orders-closure-of-264-kanpur-unnao-tanneries-along-river-ganga-1872518.html  (16 Sept. 2018)
YAMUNA Delhi CM Seoul Visit Seoul brought dwon freeway to reclaim river WHAT SEOUL HAS BEEN UNDOING TO REVIVE CHEONGGYECHEON RIVER, DELHI IS EXACTLY DOING ALL TO KILL THE YAMUNA RIVER NOW. Also the cementing river banks and stealing water from other rivers is not revival.
Interesting information on Cheonggyecheon rivulet Seoul. Very sad how we
Cheonggyecheon, a rivulet reduced to a sewage drain in the 1940s, was an urban eyesore and the local govt took the ostrich-like measure of hiding it beneath concrete slabs. 3 decades later, an elevated 12-lane highway was built atop it to further obscure it from public view.

Delhi's Barapullah drain has undergone much the same treatment, with the odiousness of the sewage-strewn water reduced by the construction of the Barapullah elevated road over it.
Sept 12, 1978, 40 Yrs Ago: Yamuna rampage Exceeding the high mark of 1924 by over a metre, the Yamuna has touched an all-time high level at Etawah, innundating the town and the surrounding 650 villages. https://indianexpress.com/article/opinion/editorials/september-12-1978-forty-years-ago-yamuna-rampage-5351316/  (12 Sept. 2018)
FISH, FISHERIES, FISHERFOLKS
Kerala Predatory fish spotted after floods The catastrophic floods that caused widespread havoc throughout the State last month have also released several alien species of fish into waterbodies, raising a threat to the endemic aquatic ecosystem and biodiversity, scientists have reported.
The researchers from the University of Kerala, Kerala University of Fisheries and Ocean Sciences (KUFOS) and the National Institute of Advanced Studies (NIAS), Bengaluru, have established that the alien species had escaped in large numbers from flooded commercial and ornamental fish farms. The research team found that the species now abounding in Kerala waters had developed a preference for snails. https://www.thehindu.com/news/national/kerala/an-alien-invasion-post-floods-in-state-waters/article24929272.ece  (12 Sept. 2018)
A couple of photos and videos making rounds on social media for the past few days suggest that an arapaima was caught by some locals from the Chalakudy river in Thrissur District. https://www.indiatimes.com/news/india/predatory-fish-like-arapaima-red-belly-piranha-and-alligator-gar-spotted-after-kerala-floods-352136.html  (30 Aug. 2018)
A preliminary report by ATREE indicates that 30 percent of the fish caught post Kerala Floods were exotic species! ATREE conducts an annual fish count in Vembanad lake and has never recorded any of the exotic species found post floods. https://timesofindia.indiatimes.com/city/kochi/30-fish-seen-post-flood-exotic/articleshow/65816670.cms  (15 Sept. 2018)
Odisha River a graveyard The hazardous condition at Mahanadi river mouth, with depth reducing to 2 m when at least 5 m is required. Leading to death of large number of fisher people.
The perilous state of the Mahanadi river mouth in Paradip has come to the fore yet again with two boats capsizing in the past four days. The river mouth has turned into a danger zone because of huge sand casting, leading to fishing boats capsizing at frequent intervals.

A marine fisherman has drowned and three others are reported missing in the fishing vessel capsizes near the turbulent river mouth. The operation to rescue the missing fishermen has failed to yield results so far.

Accidents are a regular occurrence at the site as the boats crash against the uneven underwater surface. This year, the "dangerous" river mouth has encountered 17 boat capsizes. Eight marine fishermen have drowned, while four others are reported to be missing from January 1 to Sept 7.

In 2017, 17 fishermen drowned while 2016 witnessed 18 drowning cases. The marine fishermen communities and stakeholders squarely blamed the govt agencies for jeopardising lives. https://www.telegraphindia.com/states/odisha/river-a-graveyard-258324 (11 Sept. 2018)
SAND MINING
Kerala Police step up vigil to protect sand deposits With the floods re-depositing large quantities of sand in the waterbody, the sand mafia has once again reared its ugly head in the Periyar valley. The Ernakulam Rural police are now investigating a few illegal sand mining units that became operational in Malayattur, Kothamangalam and Aluva soon after the floodwaters receded.
Miners have already extracted boatloads of sand dumped by the floodwaters on the Parunthuranchi Manalppuram, an islet in the Periyar near Aluva town. The activity, in the absence of strong official action, is set to intensify further in view of a rising demand for sand during reconstruction and development work.
Unrestricted mining in the river earlier has badly affected the riverine and riparian ecosystem, besides the safety of bridges and sites on riverbeds. Many quarry operators have engaged gangs on commission basis to protect their area of operations from interventions. https://www.thehindu.com/todays-paper/tp-national/tp-kerala/police-step-up-vigil-to-protect-sand-deposits/article24921319.ece  (11 Sept. 2018)
Delhi Licensed firms flouting norms, DJB told A sub-divisional magistrate with the Delhi govt has written to an executive engineer in the DJB, alleging that a licensed company has been routinely lifting more sand from the Yamuna riverbed at Sonia Vihar than it can under the licence conditions. The issue was flagged in July and subsequently brought to the attention of the Additional Magistrate of northeast district, who wrote to the DJB and directed it to submit recordings of CCTV cameras installed at the site.
In Delhi, authorised sand mining is allowed at two spots — Sonia Vihar and Wazirabad. The latest instance of violation pertains to the Sonia Vihar site. It is learnt that authorities have found that vouchers seized from the site do not have signatures of revenue department officials and the DJB, who are deployed at the spot. https://indianexpress.com/article/delhi/yamuna-sand-mining-licensed-firms-flouting-norms-djb-told-5334601/  (1 Sept. 2018)
WETLANDS, LAKES, WATER BODIES
Odisha AAI shelves water aerodrome project in Chilika Lake Facing criticism and stiff opposition, the Airports Authority of India (AAI) has dropped the proposed water aerodrome project at Chilika Lake in Odisha.
Susanta Nanda, Chief Executive of the Chilika Development Authority (CDA), on Sept. 10, told reporters that the AAI has cancelled the seaplane project in the lake which, if implemented, would have negatively impacted the ecosystem and the surrounding human population at the world's second largest brackish water lake.
The AAI has decided to shelve the project following stiff opposition from environmentalists and the CDA, according to Nanda. https://www.thehindu.com/todays-paper/tp-in-school/aai-shelves-water-aerodrome-project-in-chilika-lake/article24930380.ece  (12 Sept. 2018)
Report India's only wetland cat is under multiple threats Fishing cat is a symbolic species of floodplains, deltas and coastal wetlands of South and Southeast Asia. They have a patchy distribution from Sind in Pakistan to Cambodia. The South Asian countries of India, Nepal, Bangladesh and Sri Lanka hold the core of the global Fishing Cat population.
In India, it is largely restricted to the floodplains of Ganga, Yamuna, Brahmaputra, Sundarbans Delta and smaller coastal wetlands along the Bay of Bengal formed by Mahanadi, Godavari and Krishna rivers. As these areas are biologically productive, they have attracted human civilisation for colonisation and food production and this has put the Fishing Cat under threat. https://www.downtoearth.org.in/news/wildlife-biodiversity/india-s-only-wetland-cat-is-under-multiple-threats-61500  (15 Sept. 2018)
WATER OPTIONS
A women's group in Ladakh is fighting to save the region's water The Women's Alliance of Ladakh, while making efforts to protect Ladakh's environment and preserving its culture, is persuading farmers of the cold desert to practice organic farming and traditional water harvesting as farmers face water scarcity because of low snowfall in recent years.
Climate Change creating water scarcity in Ladakh:
Being a cold desert, agriculture in Ladakh depends on snowmelt and glacier-melt. "Due to the semi-arid condition of Ladakh, glaciers are relatively small and are typically restricted to high altitudes. Despite their small size, the water stored in these glaciers determines the potential for irrigated crop cultivation, which forms the basis for regional food security and socioeconomic development," said a research paper published in Geosciences journal in April 2017.

Experts say that massive demand for groundwater has put pressure on the aquifers. According to a document, Water in Leh: A drop in the desert, 90% of Leh town's domestic water supply is met by groundwater, either through private or govt bore wells. "This presents a few problems. Climate change is affecting the water cycle and, in turn, affecting groundwater recharge while extraction is increasing as more and more bore wells are drilled to cater to the needs of tourists," the document says. https://scroll.in/article/892992/a-womens-group-in-ladakh-is-fighting-to-save-the-regions-environment-help-conserve-water (8 Sept. 2018)
Tamil Nadu 'Harvesting rainwater aids groundwater' Officials of the Chennai Metropolitan Water Supply and Sewerage Board (CMWSSB) inspected the newly-constructed rainwater harvesting structures and maintenance of existing structures at households in six streets in Anna Nagar on Sept. 10.
According to an official statement from the CMWSSB, during the inspection they found that the ground water level in houses which properly maintained such structures had increased. Also they identified the total dissolved solids level in the ground water to be at 500 ppm, below the permissible level of 10,500 ppm. Metro Water has urged the residents of Chennai to clean such structures in their homes before the on-set of the monsoons. http://www.newindianexpress.com/states/tamil-nadu/2018/sep/11/harvesting-rainwater-aids-groundwater-1870344.html  (11 Sept. 2018)
GROUNDWATER
Tamil Nadu Why no action on illegal extraction of groundwater, Madras HC asks collectors Madras high court on Sept. 12 directed all district collectors to explain as to why they failed to exercise their powers and take action against offenders extracting and transporting ground water illegally.
As per the Chennai Metropolitan Area Ground Water (Regulation) Act, 1987, and rules of the year 1989 and Tamil Nadu Ground Water (Development and Management) Act, 2003, a license should be obtained for extracting and transporting ground water for any purpose other than domestic purpose. However, without obtaining any license from the competent authorities, some persons were extracting and transporting groundwater illegally, he alleged. https://deccanchronicle.com/nation/current-affairs/130918/why-no-action-on-illegal-extraction-of-groundwater-madras-hc-asks-col.html  (13 Sept. 2018)
Won't stay NGT order on expert committee inspecting Sterlite plant: SC tells TN The Supreme Court on Sept. 10 refused to stay the NGT order allowing an expert committee to inspect the Sterlite copper smelter plant in Thoothukudi. The appeal was filed by the govt of Tamil Nadu against the NGT's order. The apex court asked state govt the basis upon which the stay has been requested by the state.
The NGT had appointed an expert committee led by retired Chief Justice of Meghalaya High Court Tarun Agarwal to inspect Sterlite's premises in Thoothukudi, and submit a report regarding its operations and the resultant pollution to the tribunal within 6 weeks. The state govt requested that the NGT not hear the petition filed by Vedanta, and that the committee not be allowed to inspect the plant.
The state govt submitted that since various teams from the TN Pollution Control Board (TNPCB) and other agencies have inspected the premises and have concluded that there was sufficient evidence that the plant causes pollution in the nearby areas, there is no need for another committee to investigate it. However, both requests were denied by the apex court.
The apex court also directed the NGT to decide on the maintainability of Vedanta's petition with the tribunal and then hear the case based on merits. The NGT had earlier permitted Sterlite to carry out administrative works from within the premises of the plant. https://www.thenewsminute.com/article/won-t-stay-ngt-order-expert-committee-inspecting-sterlite-plant-sc-tells-tn-88123  (10 Sept. 2018)
Andhra Pradesh Groundwater levels see a dip in Visakhapatnam in comparison to 2017 This was primarily attributed to the dry spell during the first two months of southwest monsoon in the district. Even though the district witnessed a good spell of rains in Aug, it could help the district only to some extent. Visakhapatanam district registered about 542 cm rainfall against the normal 554 as of Sept. 6 from the start of the southwest monsoon.
Apart from the decreased rainfall, exploitation of water resourc3s and increased constructional activity has been leading to this phenomenon.
Despite the decreased groundwater table in Vizag, Yeleru reservoir gradually fill to its brim can be a blessing in disguise for the residents of Vizag city. For the 1st time after 5 years, it touched the 82.5 m range in Sept itself.
A GVMC official said they expect a smooth summer this year as the water levels in Yeleru are sufficient to sail through the summer. "There will be likely no need of dead storage pumping this year. We hope the reservoir reach its full capacity of 86 metres by October-November," the official added.  https://timesofindia.indiatimes.com/city/visakhapatnam/groundwater-levels-see-a-dip-in-visakhapatnam-dist/articleshow/65692931.cms  (6 Sept. 2018)
The state govt has approached the Madras HC seeking quashing of the Centre's Groundwater Quality report' which claimed that Sterlite Copper Industry located in Tuticorin alone cannt be blamed for high pollution levels of groundwater in the area.
Admitting the pleas, a division bench headed by Justice R Subbiah on Sept. 11 ordered a notice to the Union water Resources Ministry and Central Groundwater Board returanable by two weeks.  https://timesofindia.indiatimes.com/business/india-business/tn-urges-hc-to-quash-centres-report-on-groundwater-contamination/articleshow/65774181.cms  (11 Sept. 2018)
URBAN WATER
Rajasthan Is Jaipur idea to lift water from Chambal sustainable? Amid growing water scarcity, it is being thought that the additional water can be lifted from the Chambal river to supply in Jaipur and other cities when the water in Bisalpur becomes less. However, environmentalist claim that it would be a bad move to rely heavily on a river that is rain-fed and which in the current monsoon has not received a good amount of water.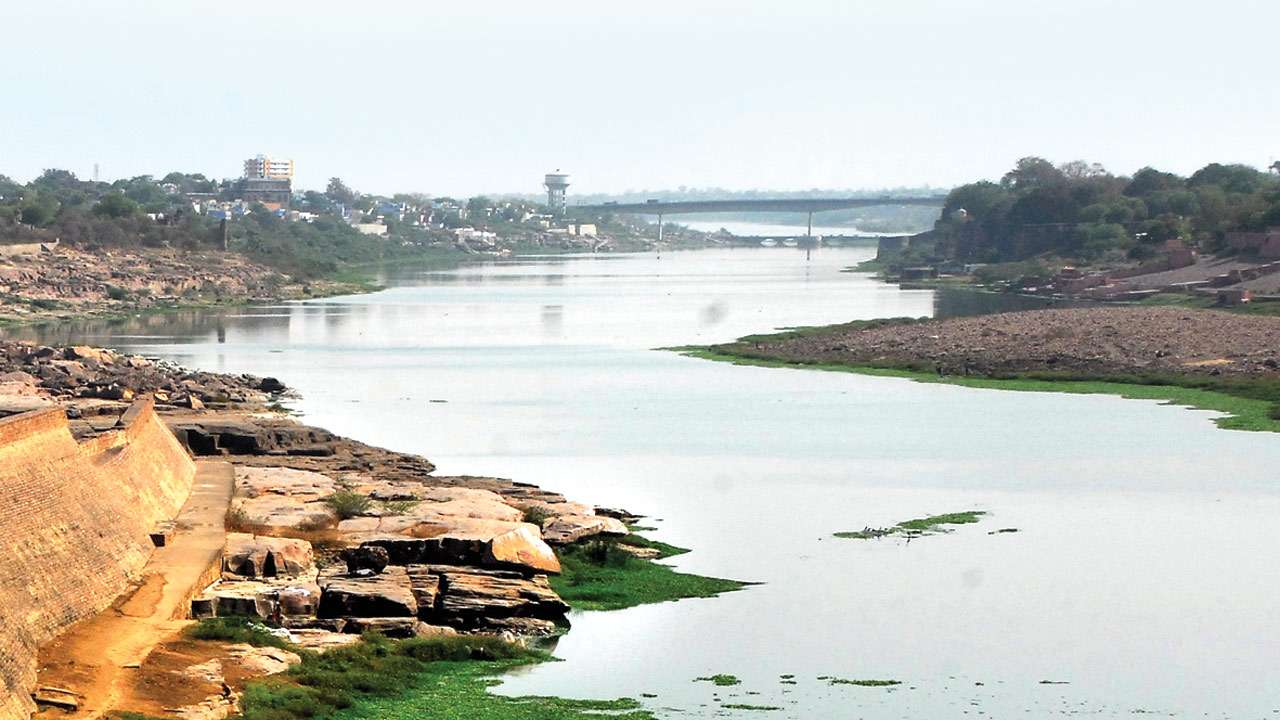 Water in Bisalpur has not reached the level that could sustain Jaipur's need till monsoons next year and as a result, the dam runs a danger of "running dry". In the past, there have been instances when water has been lifted from Chambal river for various cities including Ajmer and Bhilwara and now it is being thought that Jaipur might also get the same benefit. https://www.dnaindia.com/jaipur/report-pink-city-water-woes-is-lifting-water-from-chambal-the-rain-fed-river-a-good-idea-2662637  (13 Sept. 2018)
Punjab Water in basement of showrooms After causing huge waterlogging in certain parts of Phase 11, choked storm water drains in the area have now started playing havoc in buildings having basements here. According to occupants of showrooms in the main market here, water has seeped into the basements of their showrooms. Besides, paver block pavements have also given way at many places, creating pits. Businessmen claimed that storm water drains alongside the road leading towards Sir Mcauliff School were silted heavily in the vicinity of the market. The businessmen claimed complaints were being made to the authorities in this regard. https://www.tribuneindia.com/news/chandigarh/water-in-basement-of-showrooms/652131.html  (13 Sept. 2018)
WATER POLLUTION
National NGT directs CPCB to monitor industrial waste discharge NGT has ordered CPCB to devise a mechanism to continuously monitor industrial waste discharge in all states and union territories (UT). The NGT has also asked the CPCB to appoint a nodal officer for this purpose to work in tandem with a representative of MoEF & CC to monitor issues like functional effluent treatment plants, establishment and proper functioning of Common Effluent Treatment Plants (CETPs) and taking action against erring industrial units and put the same on public domain.
The order was passed by a bench of NGT led by its Chairperson Adarsh Kumar Goel, last month, while acting on a Supreme Court judgment passed on a petition moved by Gujarat-based environment activist Rohit Prajapati through his outfit, Paryavaran Suraksha Samiti, in Feb 2017. The SC had, in Feb. 2017, passed a judgment with a range of directions to the pollution control authorities of all the states and UTs. https://indianexpress.com/article/india/ngt-directs-cpcb-to-monitor-industrial-waste-discharge-5351636/  (12 Sept. 2018)
National Pharmaceutical pollution linked to rise in superbugs
Drug firms in India manufacture a large proportion of the world's antibiotics and studies have shown that surface water and groundwater sources in areas near factories contain high levels of pharmaceutical pollutants. If these enter animals and humans it can lead to antimicrobial resistance (AMR), which studies have said is behind about 700,000 deaths globally every year.

The link between antibiotic waste and the rise of AMR was recognised by the European Commission in 2001 but nothing has been done since then to stop drug firms polluting the environment, added Dr Maghear.

A team of scientists who investigated water pollution in Hyderabad, the centre of India's drug manufacturing industry, reported high levels of antibiotics from the fluoroquinolone class of drugs.

A recent study of drug firms' efforts to tackle AMR found that out of 18 companies studied just 8 had set factory discharge limits. 4 companies said they also require the suppliers of active ingredients and drug products to adhere to the same limits. https://www.telegraph.co.uk/news/0/pharmaceutical-pollution-linked-rise-superbugs/ (11 Sept. 2018)
Ban immersion of idols in Bhavani canal, say farmers Farmers have come out against the district administration for allowing immersion of Ganesha idols in lower Bhavani project (LBP) irrigation canals, saying it will lead to pollution.
"The administration had allowed the immersion of Vinayaga idols in LBP main canal in Thittuparai near Chennimalai two years ago when there was water. It resulted in pollution. But the authorities did not bother about it," president of the LBP Farmers' Welfare Association S Nallusamy said.
"Though the govt had issued guidelines on making eco-friendly idols, they were not followed. The idols would have chemicals and many of them would be made of Plaster of Paris. There is a high possibility of the district administration choosing LBP main canal for the immersion since it had done it before.
A senior revenue official said that as irrigation canals like Parambikulam Aliyar Project (PAP) irrigation scheme do not have water, Thittuparai may be chosen for idol immersion this year also. https://timesofindia.indiatimes.com/city/coimbatore/stop-immersion-of-ganesha-idols-in-lbp-canal-farmers/articleshow/65761040.cms   (11 Sept. 2018)
Stating that immersion of Ganesh idols in Lower Bhavani Project (LBP) canal will lead to water clogging, Tamil Nadu Swadeshi Farmers' Association has urged the district administration not to allow the immersion in the canal.
In a petition submitted to Collector C. Kathiravan, its president K.V. Ponnaiyan said that though water was released in the LBP canal on Aug 1 for carrying out irrigation in 1.03 lakh acres in Erode and Tirupur district, the water is yet to reach the tail-end farmers. lso, the water is inadequate in other areas as farmers cannot cultivate paddy in their field.
The petition said that both the district administrations of Erode and Tirupur had given permission for immersion of idols in the canal at many places. He also said that sluices will be clogged by the waste materials thus preventing the water flow. https://www.thehindu.com/todays-paper/tp-national/tp-tamilnadu/farmers-oppose-immersion-of-ganesh-idols-in-lbp-canal/article24868062.ece  (5 Sept. 2018)
On Sept. 11, District Collector C. Kathiravan has warned against immersing Vinayaka idols in Lower Bhavani Project canal and Kalingarayan Canal that supply water to farm lands and asked people to immerse the idols only in River Cauvery in the district. In a press release issued here, the Collector said that action would be taken if idols were immersed in canals meant for farm activities or in places other than the permitted locations.
Listing out various guidelines, the Collector said that idols made of raw clay and other eco-friendly materials like tapioca flour or sago waste without any chemicals should be used and idols should not be painted with toxic or non-biodegradable paints and chemicals. To install idols in public places, the organisers must submit an application to the Superintendent of Police and also seek permission from the Revenue Divisional Officer. https://www.thehindu.com/todays-paper/tp-national/tp-tamilnadu/collector-warns-against-immersing-vinayaka-idols-in-canals/article24921196.ece  (11 Sept. 2018)
WATER
UP Singh, Secretary, Ministry of Water Resources has launched a website on the First International Conference on Sustainable Water Management scheduled to be held here in December 2018. http://nhp.mowr.gov.in/Conference/Home.aspx
DELHI WATER
Delhi NGT directs oversight panel to monitor restoration of wetlands in Dwarka The green tribunal has directed an oversight committee headed by a former high court judge to monitor the issue of restoration and revival of wetlands in Dwarka sub city hear after an environment activist sought the green panel's intervention in the matter. A bench headed by NGT Chairperson Justice Adrash Kumar Goel said reveival and restoration of the water bodies is necessary for recharge of ground water.
The NGT expressed dissatisfaction over an affidavit that has been filed on behalf of the DDA, indicationg the status of the water bodies in the form of table and said "the action taken as projected therin can hardly be held to be enough". rainwater in good quantity before the onset of the monsoon.  https://timesofindia.indiatimes.com/city/delhi/ngt-directs-oversight-panel-to-monitor-restoration-of-wetlands-in-dwarka/articleshow/65786025.cms  (12 Sept. 2018)
AGRICULTURE
Good rainfall boosts kharif-sown area Latest sowing data, released by the agriculture ministry, shows that the increase in sown area as compared to 2017 is mainly marked by higher acreage of paddy (rice) and oil seeds. Though the acreage of pulses and coarse cereals continue to be less than the last year's corresponding sown area figures, officials believe that the acreage of these crops too will improve as farmers still have two to three weeks of sowing operation this season.
Figures show that the total sown area under kharif crops stand at 1,041.65 lakh hectares (LH) as of last Friday as compared to 1,039.57 LH during the same period last year.
Though the country as a whole reported 7% deficit in cumulative rainfall, the gap in central and northwest India narrowed during the period. The highest deficiency (24% deficit) was recorded in eastern and north eastern India. The south peninsula, on the other hand, received 2% more rains than the normal, while central India and northwest India recorded deficit of 3% and 2%, respectively.
Latest figures, released by CWC, show that the water storage in 91 major reservoirs of the country for the assessment week ending on Sept. 6 was 119 billion cubic meter (BCM) which was 130% of the storage of corresponding period of last year and 114% of storage of average of last ten years. https://timesofindia.indiatimes.com/india/rains-boost-kharif-sown-area/articleshow/65761341.cms  (11 Sept. 2018)
Cabinet approves hike in ethanol price by 25% The Union Cabinet approved the hike in ethanol price by 25%, media reports said. This move is expected to help the sugar mills divert their production to the manufacturing of ethanol from sugar. The sugar industry has witnessed a crash in sugar price due to over-production recently.
Under the MSP policy, the govt fixes the rates for 23 notified crops grown in kharif and rabi seasons. India imports around 14-15 million tonnes of edible oils annually, which is around 70 per cent of the domestic demand. https://www.financialexpress.com/economy/good-news-for-sugar-makers-cabinet-approves-hike-in-ethanol-price-by-25/1310627/  (12 Sept. 2018)
India's sugar production in the coming 2018-19 season, which starts next month, is likely to be 0.7-0.8 million tonnes less than its estimated total, because of govt's decision to incentivise the production of ethanol from intermediary molasses and sugarcane juice.
Though the drop compared to the estimated 35.5 million tonnes of sugar production looks miniscule, industry players say this is just the beginning and more quantities would get diverted over the years as mills add new production capacities.
This industry players said it could take long time to yield result on ground as presently no mill in India buys sugarcane just for making ethanol. In 2017-18, as against the requirement of 3.13 billion litres of ethanol, the industry supplied around 1.64 billion litres, all of which was produced from C-heavy molasses as there wasn't a separate policy for ethanol produced from B-heavy molasses. https://www.business-standard.com/article/economy-policy/sugar-output-likely-to-drop-if-mills-make-ethanol-directly-from-b-molasses-118091200107_1.html  (12 Sept. 2018)
SOUTH ASIA
Pakistan Govt draws criticism for collecting donation to build dam The Pakistan govt is facing severe criticism over collecting funds from the citizens for building Diamer Bhasha and Mohmand Dams which is estimated to cost around 1.45 trillion. https://www.timesnownews.com/international/article/pakistan-government-draws-criticism-for-collecting-donation-to-build-dam/283271  (11 Sept. 2018)
SC summons CEOs of mineral water companies over 'exploitation' of water resources The Pakistan Supreme Court, on Sept. 15, ordered the chief executive officers of major mineral water companies to appear before it on Sept. 16 in a case regarding the alleged exploitation of water resources in the country. https://www.moneycontrol.com/news/business/pak-sc-summons-ceos-of-mineral-water-companies-over-exploitation-of-water-resources-2953671.html  (15 Sept. 2018)
Sri Lanka 4 illegal sand miners steal police jeep to escape arrest 4 individuals have been arrested for stealing a jeep belonging to Kodikamam Police in Jaffna. The jeep had been stolen while parked during a raid carried out to arrest illegal sand mining racketeers in Palavi area in Kachchai, Kodikamam. The police officers managed to arrest one suspect and the stolen jeep after trailing them immediately, said the police. Reportedly, 3 other suspects had been later taken into police custody. http://www.adaderana.lk/news/49968/four-illegal-sand-miners-steal-police-jeep-to-escape-arrest  (12 Sept. 2018)
ASIA
Laos considers future hydropower plans after dam burst The Laos govt suspended approval of new dams and said it would review all dams currently under construction following the collapse of part of a hydropower project in southern Attapeu province that killed scores of people and drove many more from their homes. https://energy.economictimes.indiatimes.com/news/renewable/laos-considers-future-hydropower-plans-after-dam-burst/65791711  (13 Sept. 2018)  
THE REST OF THE WORLD
SANDRP Blog The River, Her Bounty and Fury: The Sakura and Tokyo  FASCINATING Guest Blog by Aparna Datar. Connecting the beautiful FAMOUS Sakura flowers of Tokyo and Japan, the rivers, the traditions and the flood vulnerabilities.
How are these seemingly disjointed aspects connected? Please, Read, Share and send comments. https://sandrp.in/2018/09/15/the-river-her-bounty-and-fury-the-sakura-and-tokyo/  (15 Sept. 2018)
Chile Native Community Fights to Defend Their Sacred River From Dam A Nat Geo explorer navigating the rapids of the San Pedro River in Chile also encountered Mapuche stories about the sacred waters during his journey. The river is now being threatened by a dam.  
https://www.nationalgeographic.com/culture-exploration/2018/07/sacred-san-pedro-river-dam-mapuche-chile/  (27 July 2018)
Research Scientists working on green water treatment In early Sept, after a year and a half of research, a trial setup was launched of Aquafarm which could lead to the first biological water purification within four years. In an Aquafarm, aquatic plants and animals remove waste products from the water. This leads to cleaner water that complies with the European directive for natural water. In addition, natural water purification can be combined with the production of raw materials, such as proteins and fats.
The importance of sustainable water treatment is increasing. An example is medicine residue in sewage. This is now partly being removed by bacteria in the plants by chance, but to remove everything requires additional, expensive techniques. In addition, water purification currently emits a lot of greenhouse gases, such as carbon dioxide, methane, and nitrous oxide. https://phys.org/news/2018-09-scientists-treatment-green.html  (12 Sept. 2018)
Texas Elpaso will start drinking its own sewage It's possible, a few decades from now, humans living in water-scarce places will find it ridiculous that we spent centuries just flushing away our watery sewage. The idea of a closed-loop water system, in which we drink, expel, treat, and then drink again, is not new.
The technology already exists to treat human wastewater to drinking water standards; water engineers call it by the polite (if euphemistic) name of "direct potable reuse." But few city water utilities have been daring enough to try it on their customers, given its poor public image. https://qz.com/1353825/a-major-us-city-will-start-drinking-its-own-sewage-others-need-to-follow/  (23 Aug. 2018)
Also see, this very interesting website to follow. There are challenges a lot like South Asia. https://qz.com/se/shallow-waters/ 
Kansas Residents drank contaminated water for 6 yrs The state of Kansas failed to act on tests showing that groundwater in a Wichita suburb had been contaminated, allowing hundreds of residents to use tainted water wells for more than six years, before taking action.
The state discovered chemicals in the groundwater on a property that formerly housed a dry-cleaning service in Haysville, outside of Wichita, in 2011. But the Kansas Department of Health and Environment (KDHE) waited six years before investigating the troubling findings, an in-depth report published by The Wichita Eagle has revealed.
Incredibly, the department did not even bother to test nearby private wells or inform locals that their water could be contaminated. The KDHE has a poor track record when it comes to following up with groundwater tests. The department found tainted water in a similar incident in 2009, but chose to wait until 2014 before testing nearby private wells.
Stories of contaminated water continue to pop up across the country, after the Flint, Michigan water crisis of 2014 revealed that 100,000 residents had been exposed to lead-tainted water. Last month, two towns in Kalamazoo County, Michigan tested positive for dangerously high levels of per- and polyfluoroalkyl (PFAS) chemicals, which pose severe health risks and can lead to cancer. https://www.rt.com/usa/436984-kansas-water-contaminated/  (27 Aug. 2018)  
Australia Adani groundwater bores investigated amid claims they were sunk without approval The Queensland environment department has launched an investigation into a series of groundwater bores drilled by Indian miner Adani, which conservationists say were sunk without approval.
The environmental group Coast and Country has obtained high resolution satellite and drone imagery which it says shows the "illegal" works at the site of Adani's controversial Carmichael coal mine project in north Queensland. http://www.abc.net.au/news/2018-09-12/adani-groundwater-bores-investigated-by-queensland-department/10231752  (12 Sept. 2018)
Environmental groups have raised concerns about the impact of groundwater bores at the Carmichael coal mine site on the Great Artesian Basin, which is the source of groundwater for large parts of the region. They fear that any "dewatering" bores, which lower groundwater levels to make mining activities easier, could have a devastating effect on the Doongmabulla Springs wetland area. https://scroll.in/latest/894092/australian-authorities-launch-inquiry-into-groundwater-bores-at-adani-coal-mine-reports  (12 Sept. 2018)
Report Half the planet should be set aside for wildlife – to save ourselves If we want to avoid mass extinctions and preserve the ecosystems all plants and animals depend on, governments should protect a third of the oceans and land by 2030 and half by 2050, with a focus on areas of high biodiversity. So say leading biologists in an editorial in the journal Science this week.
At present, just 3.6 per cent of the planet's oceans and 14.7 per cent of the land is protected by law. At the 2010 Nagoya Conference of the Convention on Biological Diversity, governments agreed to protect 10 per cent of the oceans and 17 per cent of land. https://www.newscientist.com/article/2179499-half-the-planet-should-be-set-aside-for-wildlife-to-save-ourselves/  (13 Sept. 2018)
CLIMATE CHANGE
Uttrakhand Satellite Images Show Formation of Glacial Lake in Niti Valley, Scientists on Alert Dr MPS Bisht, director of Uttarakhand Space Application Centre (USAC), said that a supraglacial lake – a type of lake formation in glacier – was found on the juncture of the western Kamet and Raikanda glacier in the upper catchment area of Dholi Ganga and Mandakini River valley. It is in the upper catchment area of Mandakini River in Uttarakhand's Niti valley. The images indicate that the diameter of the lake is increasing and could pose a threat if there is no discharge of water. https://www.news18.com/news/india/satellite-images-show-formation-of-glacial-lake-in-uttarakhands-niti-valley-scientists-on-alert-1869733.html  (6 Sept. 2018)  
Study Wind, solar farms could bring rains to Sahara Desert The study, published in the journal Science, is among the first to model the climate effects of wind and solar installations while taking into account how vegetation responds to changes in heat and precipitation.
The model revealed that wind farms caused regional warming of near-surface air temperature, with greater changes in minimum temperatures than maximum temperatures.  Solar farms had a similar positive effect on temperature and precipitation, the team found. Unlike the wind farms, the solar arrays had very little effect on wind speed. https://www.thehindu.com/sci-tech/science/wind-solar-farms-could-bring-rains-to-sahara-desert/article24915726.ece  (10 Sept. 2018)
NASA to launch satellite tracking Earth's melting ice NASA is set to launch its Ice, Cloud and land Elevation Satellite-2, or ICESat-2 — that will track Earth's melting poles and disappearing sea ice. The satellite with a three-year mission is scheduled to launch at 8.46 a.m. EDT on Sept 15, with lift off aboard a Satellite Delta II rocket from Space Launch Complex-2 (SLC-2), the US space agency said in a blog post late on Sept. 11. ICESat-2 is the NASA's most advanced laser instrument — the Advanced Topographic Laser Altimeter System, or ATLAS. https://indianexpress.com/article/technology/science/nasa-to-launch-satellite-tracking-earths-melting-ice-on-saturday-5353179/  (12 Sept. 2018)
ENVIRONMENT
National NGT is not so green anymore Rajeev Suri of India Legal writes: In keeping with his belief that most cases are being filed by blackmailers, Justice Adarsh Kumar Goel, the new Chairperson of the NGT, has been following the three D rule; Dismiss, Dispose, Disburse. The Chairperson is also known for his previous association with the ruling party and strong RSS leanings. https://www.ecologise.in/2018/09/10/the-national-green-tribunal-is-not-so-green-anymore/  (10 Sept. 2018)
Haryana  SC orders all post-'92 bluildings in Aravali's Kant Enclave razed The court set a deadline of Dec.-end to clear the land by demolishing all structures. It also imposed a fine of Rs 5 crore on the company which claimed to have invested Rs 50 crore in developing the area. In view of large-scale environmental degradation in the Aravali and Shivalik hills, the state govt in August 1992 declared the area as forest land under the Punjab Land Preservation Act.
The SC came down heavily on the Haryana govt for turning a blind eye to the ecological degradation of the Aravali hills over the years and "conniving" with real estate developers to allow them to exploit the protected zones for commercial gains.
Expressing concern over "irreversible damage" to the environment and ecology of the Aravali hills due to construction, the apex court said the company was brazenly flouting the law in connivance with the Haryana town and country department despite the reservations of its forest department. It also allowed them to file suits against the company and the state govt for enhanced compensation in view of their large investments.
Kant enclave is spread over 425 acres with over 1,650 residential plots and open space of 153 acres in the form of green belts, parks and roads. It is only 6km from the Delhi border and near Badkal and Surajkund lakes with the Aravali hills as a backdrop. As litigation lingered for years and the court granted interim relief, buyers kept purchasing residential plots and some of them even constructed houses. The state govt said 33 multi-storey buildings have been constructed and 291 plots, including three commercial ones, were sold.  https://timesofindia.indiatimes.com/city/delhi/sc-orders-all-post-92-bldgs-in-aravalis-kant-enclave-razed/articleshow/65777420.cms  (12 Sept. 2018)
Teachers protest waste dumping near varsity Members of the Teachers' Association and Ministerial Staff Welfare Association (MSWA) of DCR University of Science and Technology, Murthal, along with students on Sept. 8 protested against dumping of garbage near the university by the Sonepat Municipal Corporation. Teachers' Association president Dr Dinesh Singh and MSWA president Anand Rana said around 4,000 students, including inmates of seven hostels, and families of 180 staff members were facing the problems of air pollution and breeding of mosquitoes and flies due to dumping and burning of the waste and garbage.  https://www.tribuneindia.com/news/haryana/teachers-protest-waste-dumping-near-varsity/650380.html  (9 Sept. 2018)
Delhi 5 killed while cleaning tank in basement of West Delhi DLF complex  5 men aged between 18 and 30 years, died Sept 9 evening after inhaling poisonous gas while cleaning a sewage tank at a residential complex in West Delhi, police said.
According to police, the incident occurred at the P tower of DLF Capital Greens residential complex in the Moti Nagar area, where the five were engaged in cleaning the tank that was about 30 feet deep and located in the basement.
Police said it appeared that the men were not wearing safety equipment. Witnesses at the spot alleged that the facilities management firm engaged by the complex had "forced" workers employed for housekeeping to do other jobs at the site, including the cleaning of tanks.. https://indianexpress.com/article/india/five-killed-while-cleaning-tank-in-basement-of-west-delhi-dlf-complex-5347815/  (10 Sept. 2018)
A day after five people died because of asphyxiation inside a sewage treatment plant, the Delhi govt ordered an investigation into the tragedy, on Sept. 10. The supervisor of the sewage treatment plant, Ajay Chaudhary has been arrested on Sept. 10 evening, the police said. The 33-year-old, an engineer in the JLL company, has been charged under sections 304A/304 of the Indian Penal Code , 7 & 9 of Prohibition of Employment as Manual Scavengers and their Rehabilitation Act 2013, 3(1)(j) & 3(2)(v) of The Scheduled Castes and the Scheduled Tribes (Prevention of Atrocities) Act. https://www.dnaindia.com/delhi/report-sewer-deaths-sewage-treatment-plant-supervisor-arrested-for-negligence-2661734  (11 Sept. 2018)
It is surprising that 3 govt agencies — the labour department, Delhi Jal Board (DJB) and the municipal corporation — suggested they had no role in ensuring the safety of such private workers.
Under the Prohibition of Employment as Manual Scavengers and their Rehabilitation Act, 2013, the use of men for cleaning of sewers and septic tanks was recognised as manual scavenging. The Act states that no person, local authority or agency shall employ, either directly or indirectly, any person for hazardous cleaning of a sewer or a septic tank. https://indianexpress.com/article/cities/delhi/five-worker-deaths-in-basement-of-west-delhi-dlf-complex-no-agency-is-accountable-5349519/  (11 Sept. 2018)
According to a co-worker of one of the deceased, the workers were forced to clean the sewage tank even though they had no prior experience of the work.
According to the 2013 Manual Scavenging Act, the District Magistrate and the govt are responsible. The MCD said it is under Jal Board, the Jal Board in turn said it's DLF's responsibility, and it can't interfere because it is a private firm. https://www.news18.com/news/india/delhi-sewer-deaths-supervisor-arrested-for-negligence-leading-to-loss-of-5-lives-1873801.html  (11 Sept. 2018)
Following the incident, National Human Rights Commission (NHRC) asked the Delhi chief secretary and the police commissioner on Sept. 10 to submit a report on the death of five people due to asphyxiation at a sewage treatment plant in Moti Nagar area. https://www.indiatoday.in/mail-today/story/nhrc-seeks-report-on-death-of-5-people-at-sewage-treatment-plant-in-delhi-1337309-2018-09-11  (11 Sept. 2018)
The tragic incident has exposed a gated residential community to charges of apathy and failure to provide basic safety equipment to the workers. Magsaysay award winner Bezwada Wilson & other concerned visited the society and found the workers were not provided the basic equipment like plastic shoes, mask and gloves. Wilson said 1,876 people, including 96 in Delhi, have died while cleaning sewer lines in the past five to six years.
The Manual Scavengers Act bans the practice in all forms and provides for the rehabilitation of the scavengers. According to the Census data of 2011, as many as 3 lakh scavengers were engaged in cleaning dry toilets. https://www.telegraphindia.com/india/deaths-in-sewer-spark-apathy-charge-258484  (11 Sept. 2018)
Earlier this year, the Delhi authorities admitted that 2,403 sanitation workers have died before their retirement age in the capital over the last five years. While some of those deaths may not be related to work, authorities have admitted that these workers operate in hazardous conditions. This would not even count those who died on Sunday, since those around them seem to suggest they were not sanitation workers at all, just support staff being asked to do this work regardless. https://scroll.in/article/893918/the-daily-fix-deaths-of-five-workers-cleaning-a-sewage-tank-are-a-blot-on-indias-capital  (11 Sept. 2018)
Compiled by SANDRP (ht.sandrp@gmail.com)
Please also see: DRP News Bulletin 10 Sept. 2018 & DRP News Bulletin 3 Sept. 2018
Follow us on: www.facebook.com/sandrp.in; https://twitter.com/Indian_Rivers