This report shows pretty bad situation of rain fed farmers in Marathwada due to excess Oct Rains. Severe and wide spread damage to crops. https://www.gaonconnection.com/desh/massive-crop-damage-in-marathwada-due-to-heavy-and-continuous-rain-farmers-are-looking-support-for-pm-fasal-bima-yojana-46581  (31 Oct. 2019)
Here is some figures about the massive impact of untimely rain in Marathwada and rest of the Maharashtra.  https://indianexpress.com/article/india/after-drought-marathwadas-farmers-hit-by-untimely-rain-6098730/  (2 Nov. 2019)
SANDRP Blog 44% above normal rainfall in Oct 2019 creates hopes for Rabi, Disaster for Kharif crops at many places The Oct 2019 rainfall all over India was 109.7 mm, 44% above normal expected rainfall of 76 mm, following 53% above normal in Sept 2019. The rainfall this month has been unusual and has had some major impacts. One of the reasons has been that the SW monsoon withdrawal continued well into Oct 2019, when it almost always gets over by the end of Sept. https://sandrp.in/2019/11/04/44-above-normal-rainfall-in-oct-2019-creates-hopes-for-rabi-disaster-for-kharif-crops-at-many-places/  (4 Nov. 2019)
Gujarat Records highest rainfall in decade; downpour to continue: IMD Amdavadis witnessed unusual rains on Tuesday night, with India Meteorological Department (IMD) recording 26.3 mm rainfall on the day of Bhai Duj, the last day of five-day Diwali festivities. With the continuous rains over the state, Gujarat recorded 1176 mm rainfall on Wednesday, surpassing the decadal record of 1175 mm in 2013.
– Jayanta Sarkar, regional director, IMD, said that the impact of Kyarr, a very severe cyclonic storm, was felt on the western coast of India including Gujarat which gave widespread rainfall to almost all regions of the state and heavy rainfall in a couple of places. The cyclonic storm has moved towards Oman on Wednesday.
– Experts said that it's rare for the state to receive rains up to Diwali festivities. The festival of Navratri generally marks the end of monsoon season for the region as many attributed the changed weather pattern to climate change effect. Experts also pointed out that the unseasonal rains would have adverse impact on various crops in Gujarat. https://timesofindia.indiatimes.com/city/ahmedabad/gujarat-records-highest-rainfall-in-decade-rain-to-continue-imd/articleshow/71824123.cms  (30 Oct. 2019)
MONSOON 2019
SANDRP Blog 2019 Monsoon: Instances when Dam Safety Came into Question The South West Monsoon in 2019 in India brought the highest rainfall of last 25 years and issues related to heavy rainfall continue even to the end of October 2019. Here we have listed major instances during the monsoon when there were question marks over safety of dams either due to structural safety or due to wrong operations of the dams. Some issues of breaches of embankments/ canals are also included here. As we can see, the instances come from across the country, including North East, North, West, Centre, South. https://sandrp.in/2019/10/31/2019-monsoon-instances-when-dam-safety-came-into-question/  (31 Oct. 2019)
Post-monsoon season in 2019 gets highest rain in 5 years India has received the highest rainfall in the post-monsoon season beginning October 1 in 2019, as compared to the last five years. There has been heavy rainfall across many regions last week, resulting in a massive rain surplus of 84 per cent above normal at 28.4 mm during the week ended October 23.
– In the post-monsoon season, from October 1 to 23, it was 16 per cent above normal at 74.7 mm, according to data by the Indian Meteorological Department (IMD). Till October 16, it registered a deficit of 5 per cent which turned into an excess of 16 per cent in one week.
– This is the highest in the post-monsoon period in the last five years. While there was 16 per cent excess rainfall in 2019 from October 1-23, the comparable figure in 2018 was a deficit of 51 per cent. In 2017, it was a surplus of 6 per cent, a deficit of 31 per cent in 2016, a deficit of 51 per cent in 2015 and a deficit of 31 per cent in 2014. Compared to the large surplus in 2019, there was a huge deficit in four out of these five years, except for the small surplus in 2017. https://www.indiatvnews.com/news/india/post-monsoon-season-highest-rain-in-5-years-559438  (27 Oct. 2019)
FLOOD 2019
SANDRP Blog Rivers That Reached New Highest Flood Level during Monsoon 2019 Karnataka, a non traditional flood affected state has the highest number of HFL crossing events, where as traditional flood affected states like Bihar, UP and Assam has very few such sites during Monsoon 2019. Krishna and Cauvery, which are known more for droughts than floods have the highest number of HFL crossing events, whereas Ganga and Brahmaputra have much fewer such events. South India (Karnataka, Kerala, TN) has 22 of the 37 HFL crossing sites, whereas North and North East India has much fewer. The climate change impact is clearly visible in the monsoon 2019.
This article provides the fascinating details and hydrographs of 37 locations where the rivers reached New Highest Flood Levels during 2019 monsoon. Plz Read and Share.  https://sandrp.in/2019/10/29/rivers-that-cross-highest-flood-level-during-sw-monsoon-2019/  (29 Oct. 2019)
SANDRP Blog 2019 All India summary of CWC flood forecasting sites This article provides and overview of flood forecasting work of Central Water Commission (CWC) in 2019 after looking closely at each site details for the five regions of India: North East, East, North, West and South India. The table below provides an overview of number of Level Forecasting, Level Monitoring and Inflow forecasting sites as per CWC's FF website during 2019 floods for all the states and regions of India.  https://sandrp.in/2019/11/02/2019-all-india-summary-of-cwc-flood-forecasting-sites/  (2 Nov. 2019)
Urban Floods India cities and floods Urban Floods Cities have also been guilty of papering over governance issues that keep surfacing from time to time. There is no city in the country that could claim that unauthorised constructions have not proliferated despite anti-encroachment drives. Developers especially look for public land and water bodies as they are the easiest victims. Rivers, lakes, nullahs and ponds have either disappeared or have been made to dry up in the process of bein readied for construction. Unfortunately, not much thought is still being given to these facets of a city and the results are there for all to see. https://www.orfonline.org/expert-speak/indian-cities-and-floods-56915/  (22 Oct. 2019)
CLIMATE CHANGE
SANDRP Blog Candid, helpful book on India's Climate Crisis  Book Review: The Climate Solution: India's Climate-Change Crisis and What We Can Do abut It. By Mridula Ramesh.
Rarely you would see a book terming India's Climate Challenge as CRISIS. "The Climate Solution" by Mridula Ramesh does that then explains why it is being termed as crisis, what is the science behind it. The book then goes on to provide wide range of steps to help tackle the various aspects of the crisis. The book is not without its share of flaws though. Plz Read and Share. https://sandrp.in/2019/11/03/candid-helpful-book-on-indias-climate-crisis/  (3 Nov. 2019)
Here is a report based on the blog. https://www.nationalheraldindia.com/india/candid-and-helpful-but-flawed
Study The role of mountain streams in carbon cycle, newly assessed  Mountains cover 25 per cent of the Earth's surface, and the streams draining these mountains account for more than a third of the global runoff. They described their finding as unexpected — mountain streams have a higher average carbon dioxide emission rate per square metre than streams at lower altitudes, due in part to the additional turbulence caused as water flows down slopes. They used these big data to develop a model to estimate the natural carbon dioxide emissions from more than 1.8 million mountain streams worldwide.
– 5% — The proportion that mountain streams account for in the global surface area of fluvial networks.
– 10%-30% — The likely share of mountain streams in carbon dioxide emissions from all fluvial networks. https://indianexpress.com/article/explained/telling-numbers-role-of-mountain-streams-in-carbon-cycle-newly-assessed-6091216/   (28 Oct. 2019)
Assam Hungry tides of the Brahmaputra Lakhs of people in Assam find themselves displaced from the 2,251 sandbars that dot the river system in the state. Locally called char, these tiny islands formed by the river's flow are ideal for farming because of the fertile land. However, soil erosion accelerated by climate change is posing new threats to their lives and livelihoods. Now, the farmers have yet another worry to tackle: That of keeping their Indian identity alive, in the face of the National Register of Citizens (NRC) list published in Assam in September.  https://www.thehindubusinessline.com/blink/shoot/climate-change-hungry-tides-of-the-brahmaputra/article29843657.ece/photo/1/  (31 Oct. 2019)
HYDRO POWER PROJECTS
Assam Negligence narrative unfolds as Kopili HEP pipeline burst kills 4 A comprehensive report on Kopili Disaster. https://india.mongabay.com/2019/10/negligence-narrative-unfolds-as-kopili-hydropower-plant-pipeline-burst-kills-four/?  (29 Oct. 2019)
Locals fear release of water from Doyan HEP Golaghat Administration issues Flood Alert over Incessant Rains Heavy rainfall leads to floods in Golaghat district as Dhansiri and Doyang rivers are flowing above danger mark and there is fear of Doyang HEP of NEEPCO releasing more water. https://www.sentinelassam.com/north-east-india-news/assam-news/golaghat-administration-issues-flood-alert-over-incessant-rains/  (29 Oct. 2019)
Large parts of Nagaland and downstream Assam are facing floods since Oct 27, 2019, three people have already been killed.  https://www.hindustantimes.com/india-news/3-dead-after-heavy-rainfall-in-nagaland/story-wDXkCPmVSw0HFu1XnVbHaO.html  (29 Oct. 2019)
Himachal Pradesh Stone for 240 MW Kuthed HEP laid CM laid the foundation stone for 240 MW Kuthed Hydro Electric Project to be constructed at a cost of Rs 2,750 crore. He also inaugurated 15 MW Kawarsi and 9 MW Salun Hydro Electric Projects at Hiling village in Holi constructed at a cost of Rs 150 crore and 90 crore, respectively. https://energy.economictimes.indiatimes.com/news/renewable/himachal-cm-lays-stone-for-240-mw-kuthed-hydro-electric-project/71813217  (30 Oct. 2019)
As per another news report, the Himachal govt to hold global investors' summit at Dharamshala on Nov 7-8, 2019, to be attended by PM too. The CM claims here that an MOU of Rs 27812 Cr has been signed in advance of the summit for hydropower projects. https://timesofindia.indiatimes.com/city/shimla/investment-aim-achieved-now-focus-on-implementation-says-jai-ram-thakur/articleshow/71883426.cms  (4 Nov. 2019)
DAMS
Minutes and Key relevant decisions of FAC meeting held on Oct 17, 2019: – Diversion of 618.50 ha. of forest land (Original proposal 1024.44 ha.) in favour of Water Resource Department No. – II, Sagar for construction ofBina Joint Irrigation and Multipurpose Scheme in Sagar district in the State of Madhya Pradesh: The above proposal for diversion of 1024.44 ha forest land, was already accorded In-principle/ Stage-I approval on 27.07.2016 and Stage-II/Final approval on 11.07.2018. This Joint Irrigation and Multipurpose Scheme had following series of dams as:
Chakarpur Dam – 472.52 ha.; ii. Madiya Dam – 145.98 ha.; Iii. Dehra dam – 405.94 ha. Total 1024.429 ha. State Government of Madhya Pradesh vide their letter dated 05th September, 2019 informed that the state Government is no more constructing the third dam at Dehra (405.94 ha) and requested for modification in Stage-II approval after removing the Dehra dam and for remaining Forest Land of618.50 ha (instead of 1024.429 ha). APPROVED.
– Diversion of 1165.66 ha (including 91.331 ha underground area) of forest land for Etalin Hydro Electric Project (3097 MW) in Dibang Valley District of Arunachal Pradesh by MIs Etalin Hydro Electric Power Company Limited. FAC SUB COMMITTEE TO VISIT THE PROJECT AREA. http://forestsclearance.nic.in/writereaddata/FAC_Minutes/101131122312181Untitled.pdf 
Polavaram Project HC dismisses Navayuga plea, clears decks for work AP HC dismissed Navyuga Construction company petition against the decision of AP govt to cancel the contract for Polavaram Dam and the HC also removed the stay. The reason given is that the Navyuga has already filed for arbitration and arbitration process has already commenced. https://www.hindustantimes.com/india-news/andhra-hc-dismisses-navayuga-plea-clears-decks-for-polavaram-project-work/story-GSV4NfUdF3fDwsmogLhSSN.html  (31 Oct. 2019)
Maharashtra BMC to acquire land in Palghar for dam project at ₹148 crore The BMC's improvements committee on Saturday (Nov 2, 2019) approved a proposal to sanction ₹148 crore to acquire land for the Gargai Dam Project, planned on a land parcel spread across 849 hectares. It will be constructed in the Oghade village in Palghar, on Gargai river, which is a tributary of Vaitarna river. The project work involves construction of the dam, and connecting it to Modak Sagar dam, which already supplies water to Mumbai. The money has been sanctioned to acquire around 426 hectares of private land for the project. Of the total 426 hectares, 170 hectares housing 185 families, will be completely affected by the project, while 256 hectares, where 434 families live, will be partially affected.   https://www.hindustantimes.com/mumbai-news/bmc-to-acquire-land-in-palghar-for-dam-project-at-148-crore/story-MTACThhZV0jWgceea38pQM.html  (2 Nov. 2019)
Maharashtra Irrigation Scam Principal Secretary (WRD) sitting on approval for FIRs in irrigation scam  IN A shocking revelation in the multi-crore irrigation scam, Principal Secretary of Water Resources Department (WRD) has been found sitting on seven proposals from the Anti-Corruption Bureau (ACB) of filing First Investigation Reports (FIRs) against senior government officials of Vidarbha Irrigation Development Corporation (VIDC). The ACB needs a normative approval of Principal Secretary of WRD under Section 17 (a) of Prevention of Corruption Act (PC Act) for filing of FIR and sanction under Section 19 (A) of PC Act from the Principal Secretary of WRD and Accountant General (AG) Maharashtra-2 for initiating judicial proceedings against government official after registration of FIR. "The Principal Secretary (WRD) has not given approval since August 2018 for filing of FIRs," Superintendent of Police, Anti-Corruption Bureau Rashmi Nandedkar revealed on Saturday. "We are conducting inquiry into 302 irrigation contracts allotted for 17 irrigation projects by VIDC, including 195 contracts allotted for Gosikhurd irrigation project," Nandedkar said.  https://www.thehitavada.com/Encyc/2019/11/3/Principal-Secretary-WRD-sitting-on-approval-for-FIRs-in-irrigation-scam.html  (3 Nov. 2019) 
INTERLINKING OF RIVERS
Andhra Pradesh CM orders DPR for interlinking project CM Y.S. Jagan Mohan Reddy has instructed the Water Resources Department (WRD) to get a Detailed Project Report (DPR) prepared by Water and Power Consultancy Services Limited (WAPCOS) for diverting about 23,000 cusecs (2 tmcft per day) of Godavari river water from the Polavaram dam to the Banakcherla head regulator on the Srisailam right main canal as part of the linking of the Godavari and Krishna rivers. It is estimated to cost ₹60,000 crore. The government contemplates building a balancing reservoir with a storage capacity of 150 tmcft at Bollapalli in Guntur district by lifting water at chainage km 114.50 of Nagarjuna Sagar right canal.
– The interlinking project will stabilise Nagarjuna Sagar (NSP) right main canal ayacut (9.61 lakh acres), create irrigation potential for a new ayacut of about two lakh acres under NSP Phase-II in the Darsi and Kanigiri Assembly constituencies in Prakasam district, supplement Poola Subbaiah Velugonda project, KC Canal, and the Srisailam right bank canal, complex etc., and meet the drinking water requirements of Guntur and Prakasam districts.
– The press release by WRD said upon studying the last 15 years' daily gauge data of the Godavari river, it has been inferred by WAPCOS that the average number of flood days at 1,200 cubic metres per second flow (3.7 TMC) at Polavaram gauge station stood at 105, the total static lift from the Polavaram reservoir to the Banakacherla regulator was 230 m and the total power required is 2,100 MW. The length of the gravity canal is about 460 km. https://www.thehindu.com/news/national/andhra-pradesh/cm-orders-dpr-for-interlinking-project/article29816842.ece  (29 Oct. 2019)
The bonhomie between CM Y S Jagan Mohan Reddy and his Telangana counterpart K Chandrasekhar Rao seems to have ended with the former virtually dumping the latter's proposal for a joint irrigation project on the borders of two Telugu states to divert surplus water of the Godavari river to the Krishna basin. It is suggested that if the new project proposed by Jagan government was extended up to Cauvery basin to supply 50 tmc ft of water to Tamil Nadu, it could as well get Central assistance under the River Interlinkage Project scheme. Telangana govt has expressed disappointment that a joint project discussed earlier between AP and Telangana for Godavari-Krishna link seems to have been abandoned by AP. https://www.hindustantimes.com/india-news/jagan-announces-rs-60k-cr-krishna-godavari-irrigation-project-dumps-kcr-s-proposal/story-ALLSi0K2e38lLHDf3s2MWJ.html  (30 Oct. 2019)
INTERSTATE WATER DISPUTES
Cauvery Water Dispute Cauvery authority nod mandatory for Mekedatu reservoir: CWC CE  "Without the NOC from the CWMA, the project cannot be considered by the Advisory Committee of the Ministry of Jal Shakti, whose concurrence is mandatory for a project on any inter-State river. The Central Water Commission, while giving the go-ahead to Karnataka for preparing the detailed project report for the reservoir at Mekedatu, has made it clear that the NOC from the CWMA is a prerequisite," Mr. Kumar said.
– "However, the issue is before the CWMA and will be considered on merit when the next meeting of the authority is held," he told reporters after the 19th meeting of the Cauvery Water Regulation Committee. He said the meeting reviewed the meteorological situation in the Cauvery basin based on data presented by the India Meteorological Department.
– "The committee noted with satisfaction that cumulative inflows into the eight designated reservoirs in Karnataka, Tamil Nadu and Kerala and cumulative observed flows at Biligundlu and the seven contact points in Karaikal region were comfortable as of today," he said. "Overall, the situation in the Cauvery basin was found to be satisfactory," he added. There was no need to issue any directions as Tamil Nadu and Puducherry did not place any demand, he added.
Surplus inflows:- When pointed out that Karnataka has been releasing only the surplus flows and the Tamil Nadu farmers had been demanding that this should not be taken into account while calculating the quantum of monthly water released by Karnataka as per the Supreme Court directive, Mr.Kumar said the issue has already been raised by the Tamil Nadu government and was under discussion before the CWMA.
– When pointed out that Tamil Nadu had got poor inflows in June and July, Mr.Kumar said the inflows into Karnataka dams were not normal then. "Whatever directions were issued by the committee, based on the actual inflows, were implemented by Karnataka," he maintained.
– When asked about the Tamil Nadu farmers' demand to ensure the release of monthly quota of water from Karnataka, he said, "We are here to see that the decision of Supreme Court is implemented and all members are working in that direction. We have been able to implement the mandate given to us without any difficulty. Karnataka and Tamil Nadu have implemented whatever directions were issued by the committee so far," he maintained. Mr.Kumar disclosed that it was "tentatively" decided that the next meeting of the CWRC would be held in New Delhi on November 14. https://www.thehindu.com/news/national/tamil-nadu/cauvery-authority-nod-mandatory-for-mekedatu-reservoir-central-water-commission-chief-engineer/article29847605.ece  (1 Nov. 2019) 
Op-Ed Bill for speedy resolution of water disputes should factor in recent SC verdicts This raises questions about the amendment to the interstate river water disputes act, now before the parliament.  https://indianexpress.com/article/opinion/columns/interstate-river-water-disputes-bill-policy-making-call-of-the-river-6098671/  (2 Nov. 2019)
RIVERS AS NATIONAL WATER WAYS
India-Bangladesh Silt route poses river link hurdle Even as movement of goods through protocol river routes between India and Bangladesh is being projected as an effective mode for cutting down cost and distance of transportation to and from the Northeast, both countries are facing the herculean task of making the routes siltation-free for a smooth navigation.
– India and Bangladesh share 54 rivers, including the Brahmaputra. But the load of silts that the rivers carry and the cost involved in clearing the silt through dredging is making the task of navigation challenging, experts from Bangladesh and India said.
– "Dredging the rivers is a big challenge for India and Bangladesh," Inland Waterways Authority of India chairperson Amita Prasad said. Prasad said about 2% of the movement of goods are through river routes in the Northeast.
– Bangladesh's Ministry of Shipping secretary Md Abdus Samad said at the concluding day of the two-day India-Bangladesh Stakeholders' meet in Guwahati on Wednesday that more than one million tonnes of silt per year are carried by the rivers in Bangladesh, including the Brahmaputra, which is called Jamuna in that country.
– "We are continuously dredging the rivers to keep them navigable. Our target is to make 10,000 km of the river routes navigable through dredging. We are also trying to dredge the Brahmaputra and the Barak on our side," Samad said.
– Act East Policy affairs minister Chandra Mohan Patowary said while the dredging of Barak river – declared the national waterway 16 – has been completed, the works on the Brahmaputra is underway.
– Bangladesh's ministry of shipping joint secretary Manoj Kanti Baral said of 700 rivers in Bangladesh, eight are in the protocol route. "Our government is pumping in a substantial amount of money in dredging the rivers," Baral said. He said in 1975 Bangladesh had five dredgers, while there are 100 now.
– India's ministry of shipping senior economic adviser Rajat Sachar said Bangladesh had launched major dredging exercises for managing siltation of its rivers to keep them navigable. He said during the discussion on "port use agreement" that the issue of charging ships in future came up because of the high cost of dredging by Bangladesh. https://timesofindia.indiatimes.com/city/guwahati/guwahati-silt-route-poses-river-link-hurdle/articleshow/71735762.cms  (24 Oct. 2019)
Kerala Water metro gets clearance from Centre The central government's environment clearance has come for the Kochi water metro project, which is aimed at connecting 10 islands in Kochi through 15 routes, spanning a distance of 78 km.
– The project is estimated to cost Rs 747.28 crore with core water transport infrastructure estimated at Rs 435.37 crore. It has external funding from the German Funding Agency KfW, for Rs 579 crore. The remaining is funded by the government of Kerala. Private funding of Rs 66 crore is also expected to happen. https://www.thenewsminute.com/article/kerala-water-metro-be-first-country-gets-clearance-centre-111454  (30 Oct. 2019)
URBAN RIVERS
Pune NGT seeks rivers clean up action plan Each The flash floods in Pune last week, which left 22 people dead (some were washed away, while they were driving their vehicles), again brings out the frightening hazard caused by indiscriminate dumping and encroachment into the blue lines of the rivers. The consequent narrowing of river banks has reduced the depth of river beds leading to life threatening flash floods.
– On 26 September 2019, the NGT's Principal Bench, ordered that an action plan should be chalked out within a month by the Pune Municipal Corporation (PMC), the Pimpri-Chinchwad Municipal Corporation (PCMC) and Pune Metropolitan Regional Development Authority (PMRDA) to remove all encroachments and debris in the river. The municipal corporations are liable to pay a penalty of Rs1 crore each in case they fail to do so.
– Noted civic activist, Sarang Yadwakar had filed a petition, against dumping of construction materials on the flood plains of the rivers flowing through Pune and Pimpri Chinchwad cities, particularly the Mula Mutha River. In his petition, he stated that despite an order of the NGT on 27 March 2015, prohibiting construction of any kind within a distance of 50 meters from the Blue Line of rivers, 12 instances of encroachments have taken place in Pune and Pimpri-Chinchwad. https://www.moneylife.in/article/national-green-tribunal-seeks-action-plan-from-pune-municipal-corp-pcmc-and-pmrda-to-clean-up-rivers-or-pay-rs1-crore-penalty-each/58314.html  (2 Oct. 2019)
Coonoor Coimbatore 5K tonnes of waste removed from upper stream The cleaning up of 500-meter stretch of the upper stream of the Coonoor River ended recently with more than 5,000 tonnes of waste and sediment being removed from the water body. Known as the Hancoonthorai Stream, the clean-up operation, undertaken by the NGO, Clean Coonoor, was initiated to mark World Rivers Day.
– The clean-up operation, which cost around ₹ 12 lakh, raised through private subscriptions, led to more than 5,000 tonnes of waste and sediment being removed from the stream. Most of the sand has been taken to the landfill in Coonoor, where it will be used for landscaping purposes.
– "As the construction boom continued, residents of Coonoor, who constructed new buildings, began dumping excavated earth and rubble into the river, forming a very deep sediment that hindered the free flow of water and made the Hancoonthorai stream prone to flooding," said Mr. Vasanthan.
"We also plan to meet the relevant authorities and try to get a mechanism functioning that will allow us to properly dispose of construction waste and material, as otherwise, the dumping of debris into the stream will continue unabated," said Samantha Iyanna, Managing Trustee of Clean Coonoor.  https://www.thehindu.com/news/cities/Coimbatore/5000-tonnes-of-waste-removed-from-upper-stream-of-coonoor-river/article29780397.ece  (23 Oct. 2019)
Adyar, Chennai Explore the secret Adyar trail A project that was initiated nearly 10 years ago by the Ainthinai team of the Chennai Trekking Club and the IPS Officer's Colony in Manapakkam, the Adyar scenic trail is a hidden pedestrian route in the city, known to a few residents of the surrounding neighbourhoods. https://www.thehindu.com/news/cities/chennai/have-you-explored-this-secret-trail-along-chennais-adyar-river-yet/article29812890.ece  (28 Oct. 2019)
RIVERS
Op-Ed Restore flows, rivers are self purifying We need to go back to the drawing board of Jackie King, the South African who won the World Water Prize 2019. https://www.downtoearth.org.in/blog/water/restore-flow-rivers-are-self-purifying-67469  (29 Oct. 2019)  
Study India's rivers carry deadly pathogens A global study on pathogens in rivers finds that Indian rivers harbour dangerous levels of diarrhoeal disease-causing pathogens. https://www.indiawaterportal.org/articles/indias-rivers-carry-deadly-pathogens  (30 Oct. 2019)
Madhya Pradesh -Ken river beauty at its best close to its source of origin near Mamar village, Rithi Block in Katni district of Madhya Pradesh. The tree cover, vegetation, grasses, rocks around the stream making it a delight for eyes of beholders. Image taken couple of days back by Santan K Ram.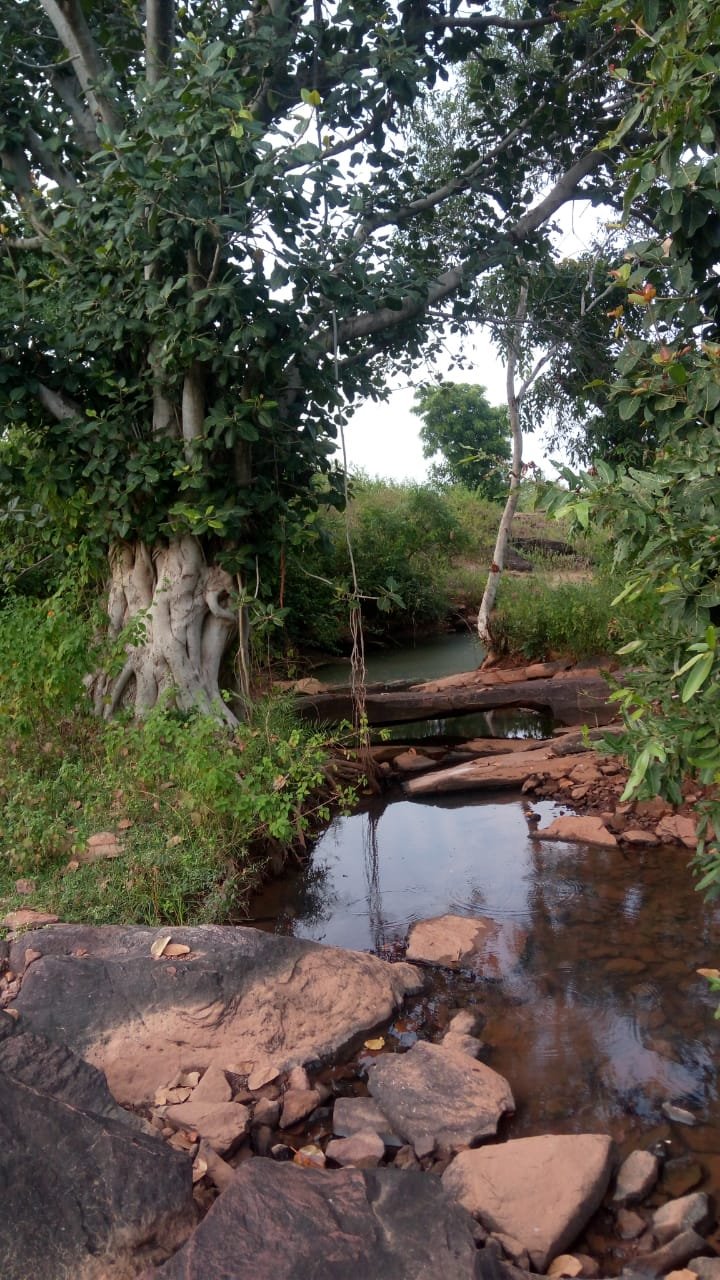 Goa River Kalay pollution irks villagers Citing river pollution by two steel plants at Costi in Sanvordem, the Kirlapal-Dabal village panchayat had issued them an ultimatum of five days to stop releasing water effluents by Oct. 28. The panchayat says the plants are contaminating Kalay river, which is leading to pollution in Khandepar river, as well. The members have threatened to take out a morcha on the factories on Oct. 29, if they failed to manage the effluents. A six-member-delegation of the village panchayat met the factories' officials and asked them to refrain from releasing water effluent into Kalay river.
– Kalay river is a tributary of the Khandepar river and the effluents released into it flow down to the Opa water works, reaching consumers' home and causing chronic diseases, said panch member Ramakant Gaonkar. " We have even taken a sample of the water and it will be sent for analysis," he said. Gaonkar added that a recent cancer detection camp at Codli-Tisk had found several people with carcinogenic infections. When contacted, the Goa State Pollution Control Board chairman Ganesh Shetgaonkar said they are ready to inspect the site. https://timesofindia.indiatimes.com/city/goa/pollution-of-river-kalay-irks-villagers/articleshow/71712596.cms  (23 Oct. 2019)
West Bengal Immersion ghats lack proper infrastructure to fight river pollution The administration's degree of seriousness to protect the Hooghly from pollution during the immersion of idols on Oct. 9 varied from ghat to ghat.
– At the Bajekadamtala Ghat or Babughat, always in focus during this time of the year and closely monitored by environmentalists and activists, every rule in the book was implemented. The scenes across the river in Howrah where idols floated in the river were in stark contrast with no attempt to even clear them of plastic and other non-biodegradable materials used to make garlands and clothes before the immersion. https://timesofindia.indiatimes.com/city/kolkata/kolkata-immersion-ghats-lack-proper-infrastructure-to-fight-river-pollution/articleshow/71508636.cms  (9 Oct. 2019)
Tamil Nadu Keeladi: Unearthing the 'Vaigai Valley' Civilisation of Sangam Excavations in the tiny hamlet of Keeladi prove that an urban civilisation existed in the Sangam era on the banks of the river Vaigai. https://www.thehindu.com/news/national/tamil-nadu/unearthing-an-ancient-civilisation/article29856930.ece  (2 Nov. 2019)
Punjab NGT panel asks officials to act or face music Reviewing the progress on the implementation of action plans for the cleaning of the rivers during its seventh meeting here, the chairperson of the NGT monitoring committee, Justice Jasbir Singh (retd), referring to an issue raised by environmentalist Balbir Singh Seechewal, directed the PPCB to ensure that no waste was thrown into the historic Kali Bein rivulet. The chairperson asserted that no laxity in this regard would be tolerated and the committee would initiate field visits to assess the ground reality in different districts, including Amritsar, Jalandhar and Ludhiana.
– Fixing the next meeting for December 11 to evaluate the action taken by the officials concerned, the panel chairperson directed to accomplish the given tasks in a stipulated time frame, the release said. https://www.tribuneindia.com/news/punjab/river-pollution-ngt-panel-asks-punjab-officials-to-act-or-face-music/854006.html (30 Oct. 2019)
Water pollution on rise; PPCB fails to act Noted environmentalist Balbir Singh Seechewal says, "Industrialists are the major fundraisers for political parties during elections, while farmers are a big vote bank. We are not against the industry or farmers. We are for implementing environmental laws. But the problem is PPCB field officers and seniors are in cahoots with the industry-farmer nexus. This has to stop. The PPCB needs to act now."
SC had, on Feb 22, 2017, fixed a three-month deadline for industrial units across the country to establish effluent treatment plants (ETP), failing which they would not be allowed to operate. The PPCB had issued notices in that regard, but the industry and Municipal Corporations did not adhere to the direction. On Wednesday, the Punjab and Haryana High Court ordered shutting down of all tanneries in Jalandhar's leather complex till further orders. "The issue concerning Jalandhar tanneries is an internal tussle among industries. The PPCB is only a regulator," a PPCB official says.
Ghaggar Pollution:- In September, a monitoring panel constituted by the National Green Tribunal to check pollution in the Ghaggar questioned the working of the PPCB. The Justice Pritam Pal-headed panel directed the PPCB to slap a fine of Rs50 lakh each as "environmental compensation" on four Patiala-based industries. https://www.tribuneindia.com/news/punjab/air-water-pollution-on-rise-ppcb-fails-to-act/854576.html  (1 Nov. 2019)
BRAHMAPUTRA Study PHARMAS; PERSONAL CARE PRODUCTS' CHEMICALS POLLUTING WATER IN GUWAHATI Chemical residues released from pharmaceutical and personal care products are not only becoming a major contaminant of water bodies in urban areas but are also becoming a source of drug resistance in the environment, a new study has warned.
– The study, which evaluated the vulnerability and resilience of urban water bodies in Guwahati city, found the presence of viruses and multidrug-resistant Escherichia coli, or E Coli in samples collected from the Brahmaputra river.
– Deepor Beel — a freshwater wetland — was found to be the least polluted in comparison to the Brahmaputra river and Bharalu, the tributary turned urban drain. https://www.firstpost.com/tech/science/chemicals-from-pharmas-and-personal-care-products-are-polluting-the-water-in-cities-7583781.html  (1 Nov. 2019)
NARMADA DAM[N]EDechanizing a sacred river landscape   Fascinating piece of work on Narmada, full of amazing maps, photos and more. https://issuu.com/marquero/docs/damned_webpage  (17 March 2019)
GANGA The Ganga and its people Photo essay on Siddharth Agarwal's Ganga Journey as he says brilliantly: "Everyday life, repeating itself, much like the journey of a river, yet, ever new."  https://www.thethirdpole.net/en/2019/08/28/photo-essay-the-ganga-and-its-people/  (28 Aug. 2019)
Scientists raise red flag over Char Dham highway project Interesting: Rare occasion when IIT-R scientists speak up against govt plans. https://www.dailypioneer.com/2019/india/scientists-raise-red-flag-over-char-dham-highway-project.html  (25 Oct. 2019)
The study link is here. https://www.currentscience.ac.in/Volumes/117/08/1267.pdf 
YAMUNA Delhi Wanted: An urgent political saviour Yamuna rejuvenation will remain a mirage until the necessary environmental flow is provided to the river. https://india.mongabay.com/2019/10/wanted-an-urgent-political-saviour-for-river-yamuna/   (25 Oct. 2019)
Also see, pictorial report of devotees perform Chhath Puja amid toxic foams on Yamuna River https://www.news18.com/photogallery/india/devotees-perform-chhath-puja-amid-toxic-foams-on-yamuna-river-2372639.html  (4 Nov. 2019)
DDA demolishes hundreds of hutments on floodplain Hundreds of hutments were demolished by the DDA in the Chilla Khadar village near Mayur Vihar Phase 1 metro station on Oct. 10. Activists who had gathered at the spot claimed over 500 families were left without homes and the land-owning agency had carried out the drive without any intimation.
DDA officials said the demolition has been carried out in accordance with the National Green Tribunal orders and between 200-300 slums were demolished. "Recently, NGT passed an order on management of floodplains. They have said that the entire floodplain area has to be cleared and they have given a time-bound schedule for plantation and developing wetlands," a senior DDA official said.  https://www.hindustantimes.com/cities/dda-demolishes-hundreds-of-hutments-on-yamuna-floodplain/story-x105Sl8yPf2tLgUFM0XLRK.html  (11 Oct. 2019)
Uttar Pradesh Raze all illegal structures, including makeshift temples, on floodplains: Experts All "unauthorised" structures on the Yamuna flood plain, including makeshift temples situated there, should be demolished for the revival of Vrindavan's historic ghats and beautification of Yamuna riverfronts, suggested noted environmentalist and professor emeritus in Delhi University, Prof C R Babu, along with several other recommendations.
– In a proposed action plan report recently submitted to the Union Ministry of Housing and Urban Affairs, Prof Babu has also suggested that besides demolishing the makeshift temples, all the solid waste dumps, sewer pipes and plastic dumps exiting there should be removed from the flood plain. https://timesofindia.indiatimes.com/city/agra/raze-all-illegal-structures-including-makeshift-temples-on-yamuna-flood-plain-expert/articleshow/71826723.cms  (31 Oct. 2019)
SAND MINING
National SC issues notice to Centre, 5 states over illegal sand mining A bench headed by Justice S A Bobde on July 24 issued notice to the Centre, 5 states and the CBI on a plea which alleged that "inaction" on their part had resulted in sustainable mining practices not being implemented, lack of an effective mechanism to curb illegal and indiscriminate mining and rampant growth of such illegal operations.
This, said the petitioner M Alagarsamy, violated the citizen's right to life under Article 21 of the Constitution and Article 41 A, which entrusts the state with the responsibility of protecting and improving the environment and safeguarding forests and wildlife. He also sought a direction to the CBI to register and investigate cases of illegal mining.
Sand is a 'minor mineral', as defined under section 3(e) of the Mines and Minerals (Development and Regulation) Act, 1957 (MMDR Act) and hence, states are responsible for cracking down on illegal mining practices, the petition pointed out. The states to which notices have been issued are Tamil Nadu, Andhra Pradesh, Maharashtra, Madhya Pradesh and Punjab.  https://indianexpress.com/article/india/supreme-court-issues-notice-to-centre-five-states-over-illegal-sand-mining-5849458/  (25 July 2019)
Andhra Pradesh Sand Crisis https://www.thehindu.com/opinion/cartoon/cartoonscape-october-31-2019/article29834931.ece  (31 Oct. 2019)
New mafia is slowly taking control of sand mining  The state had to wait till September for the announcement of the new sand policy, amid incessant rain and floods. For three months, no sand mining was officially allowed. The inordinate delay in announcing the sand policy couple with the floods saw the state slip in to a situation of severe sand scarcity; construction activity came to a grinding halt and lakhs of labourers were rendered jobless. The resultant financial distress led to several suicides – so far, four suicides have been reported.
It is true that there was an anarchic situation in the state under the free sand policy in force since 04 March 2016, till Jagan introduced the ban. That the state was a paradise for the sand mafia was not known from statements made by any politician or facts unearthed by any journalist. It was learned from the summary of the report submitted to NGT by an expert committee set up by the NGT itself. The committee's members were drawn from the Central Pollution Control Board (CPCB) and Andhra Pradesh State Pollution Control Board (State PCB).
According to the NGT, the Pollution Control Board's report dated 21 January 2019 stated that 34,000 metric tons of sand were extracted daily from seven points in the river Krishna near Vijayawada and as many as 2500 truckloads of sand were being transported per day.
Even if the value of sand per truck is estimated to be just Rs 5000, the court calculated that the value of the total extracted sand from the river bed would be Rs 1.25 crore per day, or Rs 450 crore per year. This convinced the NGT last April to slap an interim fine of Rs 100 crore on the state government. It also directed the state to recover the amount from the "persons responsible for illegal mining or the colluding erring officers."
Anumolu Gandhi, the petitioner in the case, told The Lede that the illegal sand mining mentioned in the case took place at a distance of just 8 to 12 km from the residence of the then chief minister N Chandrababu Naidu, who lived in a mansion built on the banks of river Krishna near Vijayawada. Naidu is leader of the opposition Telugu Desam Party.
This speaks volumes about the patronage the sand mafia enjoyed during the previous regime, and the nexus between the mafia and officials of several departments. But the change of government is unlikely to alter the status quo in Andhra Pradesh. The five month period since Jagan took over as chief minister though, is a pointer to the shape of things to come.  https://www.thelede.in/environment/2019/11/02/jagans-ban-on-illegal-sand-mining-falters  (02 Nov. 2019)
The shortage has hit construction activity in the state, pushing several lakh workers into misery. The suicides, were all reported from areas in and around the state capital region of Amaravati. They are linked to the slump in construction activity in the state due to scarcity of sand following a change in the sand policy after the YSRCP came to power in May.
The new government had scrapped the earlier "free sand policy", under which the cess on sand was waived and consumers had to pay only transportation charges. Promising to provide sand at low cost from government-owned stockyards, the Jagan government introduced a new policy on September 5.
However, ever since the new policy came into effect, the authorities could not make more than 40,000 tonnes of sand available on any given day while the daily demand is around 1.50 lakh tonnes. People complained that the stocks made available online are getting exhausted in no time. There have been allegations that the sand is being diverted from stockyards to cities like Bengaluru, Chennai and Hyderabad and being sold for Rs 80,000 to Rs 1 lakh per truck.
A tipper truck of sand from APMDC stockyard in Visakhapatnam costs Rs 20,000 but due to severe shortage, builders are sourcing sand from neighbouring Odisha at a cost of Rs 45,000.
APMDC officials have been assuring people for the last two months that things will be soon under control.They said that they were not able to quarry sand from Godavari, Krishna, Vamsadhara, Nagavali and Tungabhadra rivers due to floods. The water levels have still not receded, affecting the sand quarrying. https://www.thenewsminute.com/article/explained-how-politics-around-sand-has-claimed-three-lives-andhra-111422  (30 Oct. 2019)
According to Confederation of Real Estate Developers Association (CREDAI-AP) data, there are 30 lakh registered construction workers in the State. The construction sector in Andhara Pradesh requires about one lakh tonnes of sand every day, but the current availability is almost zero.
This is mainly due to the delay in the roll out of a new sand policy announced by the Jagan Mohan Reddy government. Under this policy, the government took over all aspects of sand mining, including its supply, with the AP Mineral Development Corporation as the nodal agency. The floods have worsened the situation by delaying work at the sand reaches.
An APMDC official said that every day about 40,000 tonnes of sand are available but this gets sold out in minutes due to the huge demand and stockpiling by some. The situation is expected to ease soon, he added. Andhra Pradesh is a sand-deficit State as it has only 1.2 crore cubic metres of sand against the demand of 2 crore cubic metres. https://www.thehindubusinessline.com/news/national/sand-scarcity-in-ap-janasena-leader-pawan-kalyan-plans-long-march-on-november-3-to-highlight-the-issue/article29822467.ece  (29 Oct. 2019)
With flooding of major rivers extending the shortage, despite the government's ad-hoc measures to manage supply, the price of a truck-load of sand (10-12 tonnes) rose to over Rs 50,000 in the black market, forcing many people to postpone construction work at their houses and residential projects.
"People engaged in sand mining were used to piling up sand in dump yards before rivers and rivulets would become inaccessible due to rains and flooding. However, the new government clamped down on this informal mining as soon as it came to power in June. Rivers were already in spate by the time alternative steps for making river sand available were announced," said V Uma Maheshwar Rao, president of the AP Building and Construction Workers Union.
Andhra Pradesh has 3.5 million construction workers, many of whom have been rendered jobless by the ongoing crisis, he claimed.
Making the matters worse, the sand shortage issue began to further hurt the private construction activity in these cities, besides others like Vizag, according to private builders. However, the government claims it has already made available 5-6 million tonnes of sand through alternative measures. The yearly requirement of sand in the state is 20 million tonnes.
In August, the state government had announced an alternative plan under which Andhra Pradesh Mineral Development Corporation (APMDC) would set up and maintain stock points and sell sand at Rs 375 per tonne on a first-come-first-served basis. However, trucks and tractors waited in queue for their turn for days together at stock points while authorities struggled to meet the demand. To ease the situation, the government last week announced another ad-hoc plan by authorising every Gram Panchayat to sell sand available under its jurisdiction.
The ground situation remained more or less the same, even as the state government tried to take control of sand mining from the private players, which were making hay during the 'free sand' policy days. https://www.business-standard.com/article/economy-policy/more-pain-for-andhra-pradesh-construction-sector-as-sand-shortage-persists-119102901315_1.html  (29 Oct. 2019)
Prakasam admin seeks permission sought for mining at 22 locations To act on the sand scarcity in the district, the Prakasam administration has sought permission for mining at 22 sand reaches. Banks of all rivers and rivulets–Gundlakamma, Paleru, Sagileru, Musi and Manneru–in the district are filled with sand, but mining is presently not possible at many places due to continuous rains.
The officials, who are making arrangements to issue permission for mining in K Bitragunta (Jarugumilli mandal), Chinaganjam, Vetapalem, Mundlamur, Kandukur and Ulavapadu, have submitted proposals for the same to the government. Sand exploration could be done in 23 mandals of the district.
Presently, the sand reach at Mallavaram is able to provide 1,000 metric tons per day. However, the daily requirement for construction activities in Prakasam is between 3,500-4,000 metric tons. The officials may also allow mining in patta lands owned by farmers or other individuals, if necessary.
As per the guidelines in the new sand policy, which is yet to be implemented, 50 tonnes of sand would be supplied for construction of a house in 1,000 sqft. The consumer would have to enter details of their house and the system would automatically generate bill, along with details of quantity to be supplied. The consumer can book only 20 tons of sand for a duration of 72 hours. The consumer need to pay `1,675 for one sand-filled tractor, excluding the transportation cost. http://www.newindianexpress.com/states/andhra-pradesh/2019/oct/31/prakasam-administration-seeks-permission-sought-for-sand-mining-at-22-locations-2055153.html  (31 Oct. 2019)
Govt Busts Online Fraud On Sand Mining The government has whipped up sand trafficking in the state. Some have tried to deflect the government's goal of providing sand to consumers through a new sand policy in the state through online. Many brokers are accused of smuggling sand in bulk bookings with different addresses. The government has been focusing on complaints on sand bookings with fake IDs.
An investigation by the police and mining authorities revealed that Kishore, a Guntur hub, was involved in fraud on sand mining. About 1.27 lakh worth of sand was discovered from Kishore with fake IDs. The mining authorities have seized 27 tonnes of sand and seven tractors that were ready to be smuggled. Also identified as Durgara Rao of Gannavaram. Benami Names Rs. 3.80 lakh worth of sand has been booked online by Durga Rao. Officials confirmed that Durga Rao, who is a service operator, was involved in the fraud. Criminal cases have been registered against Kishore and Durga Rao. Officials are ready to check for such scams by identifying IP addresses for applications coming online. https://www.thehansindia.com/andhra-pradesh/andhra-pradesh-govt-busts-online-fraud-on-sand-mining-police-arrests-the-culprits-575705    (25 Oct. 2019)
Uttar Pradesh- Rajasthan Agra IG seeks reports from SSP after whistleblowers share videos Unhappy over the unchecked illegal activities of sand mining mafia in Chambal ravine, allegedly with the assistance of cops of police stations located along the UP-Rajasthan border, the IG (Agra range) has sought a detailed report from Agra SSP. This came after local whistleblowers shared videos and CCTV footages, in which illegal sand laden tractor-trolleys could be seen moving in the presence of local cops.
– Speaking with TOI on Friday (Nov. 1), one of the whistleblowers said, "Most of the mining activities are carried out between 1am and 4am on the banks of Chambal and Yamuna, and local cops use their private cars to escort the tractor-trollies and trucks loaded with sand into the city."
– "The entire illegal business of sand mining is controlled by local influential politicians. Police are paid Rs 3,000 per tractor for sand which is distributed among the police ranks. In a day, up to Rs 4 lakh is given to local cops and men of district administration. So, one can understand the enormity of the illegal mining," a whistleblower, on the condition of anonymity, said.
– According to police sources, illegal sand mining practice and trade is prevalent in Saiyana, Kheragarh, Kagraul, Pinhat, Mansukhpura, Jagner, Iradatnagar and other police jurisdiction adjoining to the UP-Rajasthan border. https://timesofindia.indiatimes.com/city/agra/illegal-sand-mining-agra-ig-seeks-reports-from-ssp-after-whistleblowers-share-video-clips/articleshow/71858756.cms  (1 Nov. 2019)
Chandigarh Residents allege illegal sand mining in Khijrabaad area, DC forms teams THE RESIDENTS of Khijrabaad, Abheypur and some adjoining villages again alleged that illegal sand mining had been going on in their area for the past few days. The residents alleged that despite the protest, they noticed the movement of tipper trucks in their area. Deputy Commissioner Girish Dayalan formed teams to carry out surprise checking in the areas prone to mining. https://indianexpress.com/article/cities/chandigarh/residents-allege-illegal-sand-mining-in-khijrabaad-area-dc-forms-teams-6093760/  (30 Oct. 2019)
WETLANDS, LAKES, WATER BODIES
Maharashtra Massive destruction of wetlands in Belpada; Navi Mumbai Environmentalists have shot furious letters to the Bombay high court appointed Mangroves Protection Committee and other local authorities about the massive destruction of wetlands at Belpada in Uran taluka of Raigad district during the festive weekend.
– "Several truckloads of debris and earth was dumped into the protected wetlands at Belpada this weekend, in order to grab the land illegally. The culprits took advantage of the facts that almost all of the government offices were closed during the Diwali holidays. Our green activists at Uran, such a Vivek K, first reported how the wetland is being illegally reclaiming by slyly dumping debris into it. This is a very serious offence," said activist Sunil Agarwal.
– The Belpada wetland is among the last of the surviving eco-sensitive zone which is also bird rich. A large number of flamingos are also noticed here. "If this wetlands is fully reclaimed, then there will practically be no wetland birds left here. The earlier BNHS Bird survey report for the upcoming Navi Mumbai Airport has also strongly recommended that such wetlands at Uran, Palm Beach road among other areas must be preserved so that the birds like flamingos do not venture into the airport zone in future and interfere with the flight paths of aircraft," said activist B N Kumar of The Nature Connect.
– This is part of systematic burial of wetlands by JNPT, asserted the greens. The landfill assumes speed during election period and long holidays when the environment or revenue official supervision is not available, said activist B N Kumar. Moreover, just across the Uran-Panvel road, JNPT had already turned a 500 acre wetland at Dastan Phata into a dust bowl under the pretext of developing land for the housing of the project affected people. The Mangrove Committee had tried to stop, but in vain. Now JNPT takes shelter under the guise that the area is not officially defined as wetland, Kumar recalled.  https://timesofindia.indiatimes.com/city/navi-mumbai/navi-mumbai-massive-destruction-of-wetlands-at-belpada/articleshow/71807338.cms  (29 Oct. 2019)
Karnataka  NGT seeks compliance report on lakes Annoyed with repeated failures of the Karnataka government on the rejuvenation of Bellandur and Varthur lakes, the principal bench of the National Green Tribunal has directed the authorities concerned to appear before it with a compliance report on the next date of hearing, which is scheduled for November 27. https://bangaloremirror.indiatimes.com/bangalore/civic/ngt-seeks-compliance-report-on-lakes/articleshow/71882232.cms    (4 Nov. 2019) 
Kerala 3 Maradu apartments violated Water Act: Report  A report by State Pollution Control Board has revealed that the Sewage Treatment Plant (STP) at H2O Holy Faith Apartment at Maradu was denied permission to operate as the distance between the plant and the nearby Vembanad Lake was reduced from 30 metres to 2.5 metres in violation of the Water Act, 1974.
– H2O Holy Faith is one among the four apartment complexes to be demolished by December-end or the first week of January as per an order issued by the Supreme Court for violation of Coastal Regulation norms. https://www.thehindu.com/news/cities/Kochi/three-maradu-apartments-violated-water-act-finds-report/article29836537.ece  (31 Oct. 2019)
Alarming decrease in water flow in Vembanad Lake The water flow in Vembanad Lake has decreased alarmingly owing to plastic waste and silt. In many areas of the lake, the flow has decreased by around 50 percent. These facts were reported in a research study submitted by Kerala University of Fisheries and Ocean Studies (Kufos). The study has warned that decrease in flow would increase the intensity of floods.
Earlier the study had found that the sharp depth shrinkage of the lake from 8 to 9 metres in 1930s to the present 1.6 to 4.5 metres. Another finding in the study which is alarming is the presence of around 4276 tonnes of plastic garbage in the bottom sediments of the Alappuzha regions. The lake area in these regions is 76.5 sq.km. This amounts to 55.9 tonnes per sq.km. of plastic garbage. It is known that in Kochi regions also there is a similar situation.
The floods in central Kerala intensified as the water from Periyar river reaching the Vembanad Lake was flowing in many other routes. The water from the lake couldn't flow into the sea due to obstructions present and hence flows back to shore. There are around 15 bridges constructed across the lake in a period of 20 years. During these construction, the debris and garbage were deposited in the lake and still remains there.
According to a report submitted by the Central Wetlands Regulatory Authority, the eco-sensitive Kol Wetlands of Vembanad Lake is one of the critically vulnerable coastal areas in the country and would be one of the firsts that would diminish because of climatic change. Within the next 50 years, the shores of Kerala would witness a rise in sea level by 50 cm to 1 m. If this happens, Vembanad Lake and the premises would vanish. https://english.mathrubhumi.com/news/kerala/alarming-decrease-in-water-flow-in-vembanad-lake-1.4249533  (3 Nov. 2019)
WATER OPTIONS
Madhya Pradesh Farm ponds building agriculture resilience An intern with Watershed Organisation Trust narrates his field experience from the villages, where farmers are using farm ponds to conserve water.  https://www.indiawaterportal.org/articles/how-farm-ponds-madhya-pradesh-are-building-agricultural-resilience  (24 Oct. 2019)
Maharashtra Pataleshwar caves – Pune's hip underground meet-up place Pataleshwar Mahadev (1300 years old), the underground temple that also has rainwater harvesting tank. Looks like a COOL meeting place as the author describes! Never heard of it from any of the Pune friends so far. https://architecturelive.in/pataleshwar-caves-pune-design-dalda/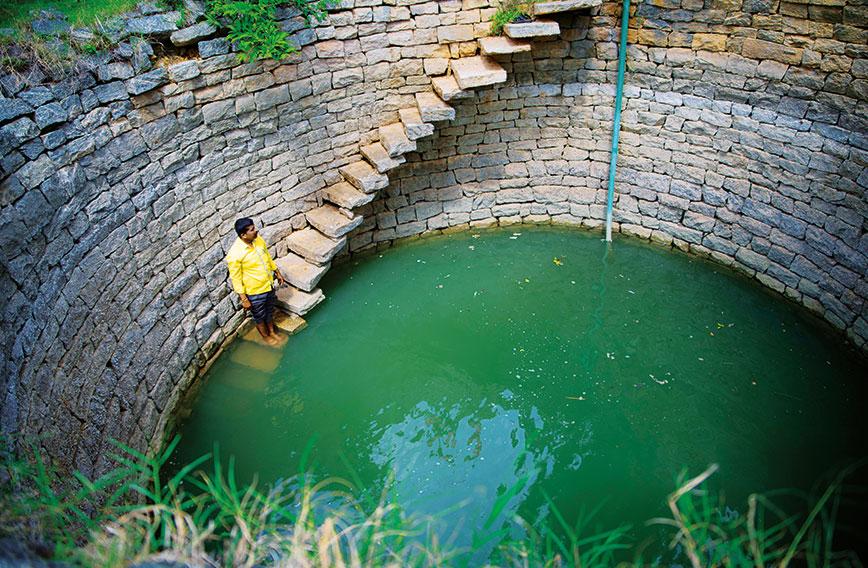 Karnataka A million wells for Bengaluru Rainbow Drive Complex from Bengaluru provides excellent case study how to manage Urban Water. Salutes to Vishwanath and his group. https://www.civilsocietyonline.com/cover-story/a-million-wells-for-bengaluru/  (1 Nov. 2019) 
GROUNDWATER
Atal Bhujal Yojna Year on, World Bank-funded scheme to save groundwater yet to take off Aimed at checking depletion of groundwater in the country, the World Bank-funded Atal Bhujal Yojana (ABHY) is still waiting for the Union Cabinet's approval more than a year after the World Bank board approved it in June 2018. The government announced its intention to start a programme for sustainable management of groundwater resources in the 2016-17 Union Budget. The scheme was to start from 2018-19. The Expenditure Finance Committee under the chairmanship of Secretary, Dept of Expenditure, Ministry of Finance, cleared the proposed scheme in March 2018.
– The government allocated a token sum of Rs 40 lakh in 2018-19, and Rs 1 crore in 2019-20 for ABHY. Proposed as a Central sector scheme, ABHY's estimated total cost is Rs 6,000 crore, of which Rs 3,000 crore is World Bank assistance and an equal amount is to be contributed by the Union government as Budgetary support. The initial plan was to implement ABHY in the most water-stressed 78 districts of the country for five years — from 2018-19 to 2022-23. After the World Bank board's approval, the Ministry of Water Resources circulated a Cabinet note.
– "After this, the PMO made some observations about the scheme, which have been clarified. But the scheme could not get cleared by Cabinet," a source in the ministry said. The source said, "Earlier this month, senior officers at the PMO reviewed developments related to the scheme. It is now expected to get the Cabinet's nod soon." https://indianexpress.com/article/india/year-on-world-bank-funded-scheme-to-save-groundwater-yet-to-take-off-6090610/   (28 Oct. 2019)
Maharashtra Mapping Pune's aquifers Groundwater use has doubled in Pune. Comprehensive mapping of groundwater resources and better management and governance is the need of the hour. https://www.indiawaterportal.org/articles/mapping-punes-aquifers  (25 Oct. 2019)
URBAN WATER
Bhopal Govt yet to agree to meet all stakeholders in groundwater contamination case Even as groundwater contamination spreads to new colonies adjacent to the deserted Union Carbide plant, the state has not been able to convene a single meeting of all stakeholders to decide upon an action plan on how to contain the pollution and ensure piped water supply in the affected colonies — as directed by the Supreme Court on August 30, 2018. A three-member Supreme Court bench, headed by Justice Ranjan Gogoi, had given two months to the state government to do the same. https://timesofindia.indiatimes.com/city/bhopal/govt-yet-to-agree-to-meet-all-stakeholders-in-groundwater-contamination-case/articleshow/71811615.cms  (30 Oct. 2019)
35th Anniversary of the Bhopal Gas Disaster Indian courts have summoned Dow Chemical to face criminal charges for Union Carbide's role in the Bhopal Gas Disaster, with an upcoming court date on November 13, 2019. Since 2014, the Department of Justice (DOJ) (USA) has not served the summons to Dow Chemical Company, USA, violating international treaties. The Government of India has sent at least two reminders asking them to serve the summons, which was issued by Bhopal court in May 2019. https://actionnetwork.org/letters/justiceforbhopal
Vadodara The 'boon' of flowing tap water in homes Interesting when a whole district moves to surface water for drinking water supplies. How sustainable this is and what are the implications?  https://indianexpress.com/article/india/in-vadodara-the-boon-of-flowing-tap-water-in-homes-6090722/   (28 Oct. 2019)
Chennai Ambattur residents have water connections, yet depend on private tankers Though water supply to the city was increased by 100 MLD (million litres a day) last week, residents of Ambattur are struggling without piped water supply. Due to an erratic Metro Water supply, they complain that despite having water connections, they are forced to buy water from private tankers at high rates.
Since January all areas in Ambattur have not been getting piped water supply. Residents said they received water for a day in February and for a few days in June. "Yesterday we received water for only 45 minutes which was muddy. We do not get Metro Water supply," said Ramalingam K, a resident of Venambedu in Ambattur. Most borewells in Ambattur are dry and are yet to get recharged from the recent rains. Residents said that even at 120 ft water is not available. Most people are buying around 1,000 litres of water for `700 from private tankers once in two days.
After the last property tax revision, residents in areas such as Ambattur and Alandur said that there has been a ten-fold increase in water tax and charges too. "Without getting water we have been paying tax for the two years. Tail-end areas in Ambattur such as Krishnapuram, Thiruvenkata Nagar and Vivek Nagar are worse off as we get water only for 20 minutes," said Suresh S, secretary of United Welfare Association of Ambattur. When Express contacted a Metro Water official, he said that water supply had been increased to 650 MLD. "Core city areas are given priority. Added areas get comparatively less water because of which supply is erratic. The board will soon ensure added areas get their share of water as well," said the official. http://www.newindianexpress.com/cities/chennai/2019/oct/30/ambattur-residents-have-water-connections-yet-depend-on-private-tankers-2054465.html  (30 Oct. 2019)
This forgotten pond in North Chennai needs immediate revival  Vannar Kulam (Dhobi's Pond) in Ennore has now deteriorated due to the growth of weed, encroachments and heavy silt formation. http://www.newindianexpress.com/cities/chennai/2019/nov/02/this-forgotten-pond-in-north-chennai-needs-immediate-revival-2055767.html  (2 Nov. 2019)
Chennai water bodies get fresh lease of life The four reservoirs supplying water to Chennai have not been fully desilted this year, and cannot store water up to their maximum capacity. However, corporation initiative of working with Ngos and corporate firms yields results; so far 72 waterbodies reclaimed, replenished, says this report. http://www.newindianexpress.com/cities/chennai/2019/nov/03/chennai-water-bodies-get-fresh-lease-of-life-2056311.html  (3 Nov. 2019)
Chennai's water reservoirs to reach full capacity for the first time since 2015 The 4 main water reservoirs of the city are set to reach full capacity for the first time since 2015. Following the northeast monsoon bringing in 220mm rainfall in October, the reservoirs can provide the city with 11 months of water. https://timesofindia.indiatimes.com/videos/city/chennai/chennais-water-reservoirs-to-reach-full-capacity-for-the-first-time-since-2015/videoshow/71867131.cms  (3 Nov. 2019)
Madurai Sonaiah Nagar in Chinna Anupanadi in dire need of UGD In Sonaiah Nagar of Chinna Anupanadi (Ward 56) unpaved roads, stagnant pools of sewage water and scattered garbage are common phenomenon. This area, which lacks basic amenities, however, craves the most for an underground drainage system.
Though this ward was annexed to Madurai Corporation in 2011, there has been little development in this area, complain residents. With the lack of an underground drainage system, septic tanks are used by most of the residents. During the monsoon season, septic tanks get filled within six months, says S. Pandiamma, a resident of Sonaiah Nagar 2nd Street. "Most of us cannot afford to clean our septic tanks frequently. So as a result, sewage flows onto streets," she says.
Due to the lack of a drainage facility, the rainwater stagnates on the streets and turns the mud roads slushy. At one corner of Sonaiah Nagar 3rd Street slimy green water was stagnant, next to a large dump of garbage. "This pool of water is stinky. It causes mosquito breeding and spread of diseases," says S. Amaravathi.
With the lack of drinking water facilities available in their area, the residents have to cross stagnant sewage water to fetch water from common pipelines. "It becomes extremely tough for us to walk past the stagnant pool of water," says 68-year-old A. Chellammal. https://www.thehindu.com/news/cities/Madurai/ward-56-is-in-dire-need-of-ugd-system/article29845753.ece  (30 Oct. 2019)
Patiala City gets new water project CM, Captain Amarinder Singh and Lok Sabha Member Preneet Kaur gifted a new water supply project to the Patiala residents on the occasion of Diwali. The multi-crore project will provide drinking water to the city from canal.
Around five lakh people in Patiala will be provided round-the-clock pure drinking water at a cost of Rs 650 crores. Under the first stage of the project, the water supply and sanitation board have already issued tenders worth Rs 323 crores.
In the first phase project, water treatment plant underground water tanks and pipes and other structures will be constructed. In the second phase, the rest of the works will be completed. After allotment of tenders, the department has already began the work on it and will complete it within a stipulated time period.  https://www.tribuneindia.com/news/chandigarh/patiala-gets-new-water-project-as-diwali-gift/853359.html  (29 Oct. 2019)
Pune Dams full, but water cuts continue for Pimpri-Chinchwad The water woes of Pimpri-Chinchwad residents may not be over for now even as Pavana dam has reached 100 per cent of its capacity. Water cuts are still in place in the city.  The residents of twin town, Talegaon, Dehu road and villages located along the banks of Pavana river are dependent on the dam for drinking water supply for the entire year.
Meanwhile, Nana Kate, an opposition leader in PCMC, has written to the civic administration to withdraw the existing water cut as there is enough water in the dam. Kate said, "The civic authority has announced a one-day water cut once in a week for the entire city, but water is supplied at very low pressure the next day as well and residents are inconvenienced." Kate alleged that PCMC has continued the water cut to benefit the tanker lobby. https://www.hindustantimes.com/cities/dams-full-but-water-cuts-continue/story-wtqKCyEqPLHnEl54bbDJiK.html  (3 Nov. 2019)
Nagpur Well water still warm, cause unknown Despite passing of 12 days, the cause of heating up of water in a well in Shastri Layout is still unknown. The temperature of water has reduced further but it was still much warmer than normal well water.
The team of Geological Survey of India (GSI) led by director Vishal Sakhare visited the well on October 25.  The well, situated in the premises of a G+3 floor Vimal Apartments, Shastri Layout, is in the news since water in it got heated up to 60 degree Celsius. One of the flat owners saw steam emerging from the well on October 18. Next day, a team of GSI visited and measured the temperature at 60 deg C. Temperature of water in other wells and borewells in the locality was 29 deg C.
The fire department ruled out chances of water heating up due to any fire. The MSEDCL team in its two visits also ruled out electric leakage in the area. On October 22, GSI team on their second visit found temperature down to 46 deg C. Laboratory tests indicated absence of any chemical that might have set off exothermic reaction. Thus, the mystery over heating up of water is refusing to unravel.   https://timesofindia.indiatimes.com/city/nagpur/well-water-still-warm-cause-unknown/articleshow/71811200.cms  (30 Oct. 2019)
WATER
Centre In MGNREGA plan, govt focus on water conservation The Ministry of Rural Development has asked states to focus on works related to water conservation while preparing the MGNREGA labour budget for the 2020-21 financial year.  https://indianexpress.com/article/india/in-mgnrega-plan-govt-focus-on-water-conservation-6097014/  (1 Nov. 2019)
DELHI WATER
NGT directs action against illegal borewells in Delhi "The report (DJB) shows that even though 19,154 illegal borewells are acknowledged and action is said to have been taken against 2,630, status of action against remaining 16,524 illegal borewells is not known. Only plea is that such action has to be taken by the DMs concerned," the tribunal noted in its order on Oct. 31.
– It said that even if it is so, extraction of ground water being regulated under the provisions of the Environment (Protection) Act, 1986, the jurisdiction is also vested with the DPCC, apart from other authorities, including the CGWA and DMs.
– The NGT directed DPCC to submit a further action taken report by e-mail and said the matter may also be looked into by the Delhi chief secretary, having regard to the magnitude of the problem. https://timesofindia.indiatimes.com/city/delhi/ngt-directs-action-against-illegal-bore-wells-in-delhi/articleshow/71854592.cms  (1 Nov. 2019)
-"Let the DJB and DPCC look into the matter and take appropriate action in accordance with law and furnish a factual and action taken report to this tribunal within one month," the bench said. The Delhi Pollution Control Committee (DPCC) will be the nodal agency for coordination and compliance, it said.
-The tribunal was hearing a plea filed by city resident Pramod Kumar Jha seeking action against illegal extraction of groundwater for sale through tankers in village Jagatpur near Yamuna biodiversity park. https://www.outlookindia.com/newsscroll/ngt-directs-jal-board-dpcc-to-submit-report-on-illegal-extraction-of-groundwater/1653014  (1 Nov. 2019)
WATER POLLUTION
Kerala Groundwater pollution haunts Mayanad residents Mayanad Parisara Malineekarana Nirmarjana Samithi (MPMNS), a group which was formed by residents, after a two years fight in the High Court, did succeed in getting the court to sanction a sewage treatment plant in 2008. But the locals questions the efficiency of the treatment plant which was commissioned in 2015, nine years after the court order.
– "The court verdict had demanded for 4 MLD Sewage treatment plant (STP) but what was commissioned was only 2 MLD. To add to the woes, as the hospital expanded, the plant has minimal capacity to treat the biochemical effluents," says Sugathan, T former secretary of MPMNS. Sugathan also said that the early system has 7 point filtration before the water reached Mayanad. Today, all these age-old systems have disappeared due to the level of expansion of the medical college but the sewage continues to flow unchecked.  http://www.newindianexpress.com/states/kerala/2019/oct/10/groundwater-pollution-haunts-mayanad-residents-2045674.html  (10 Oct. 2019)
ENVIRONMENT
MoEF Against 'Strategic Interests' to Share Details on NGT Expert Members Appointment Under RTI  – MoEF recently refused to make public documents regarding the cabinet's appointment of two experts to the NGT. The ministry said that disclosing such information would affect the "strategic interests" of the state. https://thewire.in/environment/centre-refuses-to-share-documents-on-appointment-of-ngt-expert-members-under-rti  (28 Oct. 2019)
Call for applications: Winter Internship at Manthan Adhyayan Kendra
Duration: Two months (Minimum). Starting dates flexible, in accordance with the start of applicant's semester break.
Number of Interns – 1
Organisation: Manthan Adhyayan Kendra
Location: Pune, India
Internship Topic: Coal Transport in the Country and its implications on water
The work is analytical and desk based, but there may be a field visit.
What is expected: Students enrolled in at least a Masters level degree in disciplines of Economics, Statistics, Sciences, Social Sciences, Environment, Engineering and water or related subjects, or students having a legal background. Students from other disciplines but with passion and commitment to water, environment and developmental issues can also be considered.
We expect a commitment of at least two months for this internship.
Submission of applications: If interested please share your CV and a cover letter (one page) explaining your interest and compatibility for the position and send it to: sinha.ashish54@gmail.com with "Application–Winter Internship" as the subject line, latest by 30th November 2019. Applications submitted after the deadline may be considered if we have the capacity to accommodate.
Note: At this point Manthan Adhyayan Kendra is not in a position to provide any financial assistance for the intern/ internship. However, we are working on trying to mobilize resources and may be able to provide limited support depending on resource availability.  
Ladakh to have a new regional centre to study Himalayan ecology and conserve its fragile ecosystem The Centre has approved setting-up of a new regional centre of the GB Pant Institute of Himalayan Environment and Sustainable Development in newly created Union Territory (UT) of Ladakh. The Ladakh centre will be the fifth regional centres of the Institute which has been involved in studying the Indian Himalayan Region and suggesting best ways to conserve the fragile ecosystem amid severe threats to its ecology due to global warming. The other four regional centres of the Institute are located at Kullu (Himachal Pradesh), Srinagar (Uttarakhand), Pangthang (Sikkim) and Itanagar (Arunachal Pradesh). https://timesofindia.indiatimes.com/india/ladakh-to-have-a-new-regional-centre-to-study-himalayan-ecology-and-conserve-its-fragile-ecosystem/articleshow/71840169.cms  (31 Oct. 2019) 
SOUTH ASIA
INDUS In Pakistan, fishing villages are losing their livelihoods as the Indus dries up The province of Sindh is grappling with an acute water shortage, a crisis which the government hopes to address through the construction of more dams along the Indus river. While fundraising for these megastructures continues in Pakistan, fisherman and delta communities along the river fear the worst, as they are transported back to 1991 when the Water Apportionment Accord between the country's four provinces was inked – and when the fate of the fishing community was sealed.
– According to point seven of the accord, a minimum escapage of water to the sea is required to check sea intrusion. The Sindh province held the view that the optimum level for this was 10 million acre-feet, a figure which was debated at length when the accord was signed decades ago. While the accord was signed with this number in mind, it was also agreed that more research was to be done to establish the minimal escapage required downstream Kotri.
– This aspect of the accord recognises the culture of established miyans – a Sindhi word which refers to the fishing point on the river bank. Miyans in the past fostered a culture whereby fish were transported from the miyan to the market. Of these points, the sonn or gold miyan got its name from the wealth it brought to the fisherman in the nearby village. The village, about 4 km from Latifabad city, has enjoyed a period of economic well-being from the sale of fish that was found in abundance in the river.
– Sadly, the accord's mandated 10 million acre-feet share was not given each year for the Indus river, resulting in a gradual water shortage. Without the required water the various species of fish vanished, and the miyans became shadows of themselves. Fishermen testify that, since the 1991 accord, water does not reach the Indus delta. As a result, these miyans exist merely in name.
– Sonn Miyan has been running dry for 10 years. Since 2001, there has been no heavy flood. To make matters worse, influential landlords from the upper riparian areas of Sindh suck up water with lift machines, leaving those on the lower side with an acute shortage of water. Floods in 2010 brought some life to the Sonn Miyan due to a good flow of water, but it was just for a short period.  https://scroll.in/article/940924/in-pakistan-fishing-villages-are-losing-their-livelihoods-as-the-indus-dries-up  (29 Oct. 2019)
Nepal ADB signs USD 60 m deal to fund 216 MW hydropower project on Trishuli river near Kathmandu. https://aninews.in/news/business/adb-signs-60-million-private-sector-deal-to-build-hydropower-plant-in-nepal20191102122452/  (2 Nov. 2019)
ASIA
MEKONG Sold down the river: hydropower on the Mekong Power generation is set to start this week at the Xayaburi dam in northern Laos. Since construction began in 2010, some 5m cubic meters of concrete have been poured into raising a 38-metre wall and structures on the greatest of all South-East Asian waterways.
-The Mekong is the world's largest inland fishery, and the most biodiverse river after the Amazon. Critics warn of devastating consequences for the flow of fish, sediments and nutrients of a river that feeds tens of millions of people. The World Bank and the Asian Development Bank refused to back the project.
-Xayaburi is only the first of a planned 11 dams on the Lower Mekong (nine are in Laos; two in Cambodia). The hydroelectric power plant has a capacity of 1,285 megawatts. Thailand, whose banks financed it, will buy 95% of the energy.
– The power and the profits will remain in Thailand and Laos; the environmental and social consequences will largely be borne by the lower riparian countries, Cambodia and Vietnam.  https://espresso.economist.com/85dc7996f092d5ad5a652fac6079bd57  (28 Oct. 2019)
Mekong river water level falls to critical level The water in the Mekong River has fallen to a critical level, recorded at only 1.50 metres on Tuesday, lower than previous years. Sand islands are now exposed along many sections of the waterway. Inadequate rainfall has also left many reservoirs in the province at only 20-30% of their holding capacity. The Mekong River's tributaries are running dry, local media reported.
– Arthit Phanasoon, 65, chairman of the Nakhon Phanom environmental conservation club, said on Tuesday the Mekong River was at its lowest level in almost 100 years. He cited research studies that blamed construction of dams in China and Laos as major factors in causing the problem. This sent a dangerous sign that the water shortage would be severe. https://www.bangkokpost.com/thailand/general/1782349/mekong-river-falls-to-critical-level-sand-dunes-emerge  (29 Oct. 2019)
THE REST OF THE WORLD
DO RIVER BRANCHING FOLLOW ANY RULE? FASCINATING ANSWERS: Recently, one fundamental recipe for building river networks has begun to take shape. A team led by Daniel Rothman, a geophysicist at the Massachusetts Institute of Technology, has spent the past few years arguing that a basic, near-ubiquitous growth pattern can explain the shapes of river networks carved into wet soils — and maybe beyond. Their basic math doesn't work all the time, but it does work widely. And where it doesn't work, the team believes, that breakdown provides its own hint to underlying environmental conditions.
– Rothman's group found their proof of concept near the town of Bristol in the Florida Panhandle. There, a vast network of channels feeds water into the Apalachicola River. The network itself, ending in dendritic channel tips, is slowly extending away from the river. As the channel tips grow, they cut into 2-million-year-old sand. At each growing tip, groundwater burbles to the surface. Just like the cold water around a growing snowflake, it's the kind of environment that lends itself to Laplacian growth. Building on work on groundwater-driven erosion by Thomas Dunne, a geomorphologist at the University of California, Santa Barbara, the Rothman team set out to test whether simple math could describe this situation. They flew to Florida and sloshed through these streams, measuring the rate at which water flows through individual channels. Then they used ground-penetrating radar to check the height of the water table below.
– The team's current reasoning holds that the stream grows in the direction from which it attracts the most groundwater flow. If more water gushes in from the right side of the channel head, for example, the channel turns right. Soon, it points in the direction that makes the groundwater flowing to it symmetric, where it receives the same amount of water from either side. The math of Laplacian growth predicts that the angle between the two should be 72 degrees, exactly one-fifth of the way around a circle. Over 4,966 branches, their analysis showed, the junction angle averaged 71.9 degrees. "This is so close that one could almost believe," said Seybold, now at the Swiss Federal Institute of Technology Zurich. After Florida, the MIT group looked for their branching angle writ large, in a U.S. Geological Survey database of all decent-size streams across the continental U.S. They found it again. Branching angles vary widely, but for about half the country, they cluster around 72 degrees. And this June, Seybold extended the analysis still further, showing that the angle shows up across the globe. It works just as well in locations like the Amazon rainforest (where French Guiana borders Suriname) as it does in Vermont. "I never imagined the results that we'd obtain would be ostensibly applicable to half the drainage networks on the planet," Rothman said — "the wet half."
– The wetter the area, these studies show, the more branching angles seemed to approach 72 degrees. This could be because groundwater tables are highest in the most humid regions, and the same groundwater-powered mechanism found in the Florida Panhandle might exert some control. But both the sand and sandstone networks have something rare in common. They occur in places where groundwater dominates.
– Also interesting are the exceptions. In arid places like New Mexico, networks branch narrowly, at around 45 degrees. That second angle "took me a long time of trying and failing" to explain by theory, Seybold said. They still haven't solved the specific angle, but the team argues that in arid regions, occasional surface runoff carves steeper channels with narrower junctions. That then opened up a new possibility. If wet climate might brand river networks with the 72-degree signature of Laplacian growth, could that signature's absence also reveal the existence of a different kind of climate? https://www.quantamagazine.org/a-universal-law-for-the-blood-of-the-earth-20181128/  (28 Nov. 2018)  
NILE Tensions rise between Ethiopia and Egypt over use of river A dispute over the use of the water in the river Nile has raised tensions between Egypt and Ethiopia threatening to provoke a new crisis in relations as Addis Ababa nears completion of the continent's biggest hydroelectric project in the Ethiopian highlands.
– After talks stalled earlier this month over the filling and operation of the Grand Renaissance dam on the upper reaches of the Blue Nile, Ethiopia has accused Egypt of seeking to frustrate the project and block the country's development. Egyptian officials said Addis Ababa's plans would give Ethiopia unfettered control over the flow of the river — a lifeline for 100m Egyptians — threatening their nation's already scarce water supplies.  https://www.ft.com/content/b0ae7a52-f18d-11e9-ad1e-4367d8281195  (20 Oct. 2019)
US Ice jams caused 1969 flood, feared in 2019 The possibility of ice jams occurring on the James River in USA as releases from Jamestown and Pipestem dams continue into the winter is a unique aspect of this fall's flood. Schlag said ice jams this winter on the James River are a concern because the river current will be moving faster than other winters because of the high releases. That coupled with thinner ice that could break loose would cause accumulations of ice wherever an obstacle such as a bridge or downed tree stops the ice movement. If enough ice accumulates, it can cause the river elevation to increase behind the obstacle.
– The last ice jam in this area occurred 50 years ago and was the last major uncontrolled flood to strike the area, Bergquist said. "There was an ice jam upstream on the Pipestem (Creek)," he said. "It gave way and dropped a lot of water into Jamestown all at once." The April 16, 1969, edition of The Jamestown Sun carried the headline "Flooding no longer possibility — It's Here." The story said the level of Pipestem Creek in Jamestown rose 4 feet overnight. On the morning of April 16, 1969, the Pipestem was just over its flood stage of 12 feet. By noon the next day, the river was more than 5 feet higher. Jamestown Dam was built in the early 1950s and controlled flooding from the James River. The flood of 1969 was the impetus for the construction of Pipestem Dam in the early 1970s. https://www.jamestownsun.com/news/weather/4746742-Ice-jams-caused-1969-flood-feared-in-2019  (30 Oct. 2019)
Europe A review of HEP dams in Southeast Europe This paper reviews the distribution and trends of HPPs in the South East Europe, as well as the availability of hydrological and biological monitoring data from national institutions useable for environmental impact assessment. Our analysis samples tributary rivers of the Danube in Slovenia, Croatia, Bosnia and Herzegovina, Serbia, and Montenegro, referred to hereafter as TRD rivers.
Currently, 636 HPPs are operating along the course of TRD rivers, most of which are small (<1 MW). An additional 1315 HPPs are currently planned to be built, mostly in Serbia and in Bosnia and Herzegovina. As official monitoring stations near HPPs are rare, the impact of those HPPs on river flow, fish and macroinvertebrates is difficult to assess.
This manuscript represents the first regional review of hydropower use and of available data sources on its environmental impact for an area outside of the Alps. We conclude that current hydrological and biological monitoring in TRD rivers is insufficient for an assessment of the ecological impacts of HPPs. This data gap also prevents an adequate assessment of the ecological impacts of planned HP projects, as well as the identification of appropriate measures to mitigate the environmental effects of existing HPPs. https://www.sciencedirect.com/science/article/pii/S1364032119306422  (Jan. 2020)
IEA's Renewables 2019 Report says Hydropower growth slows from 2019 to 2014 and will continue to slow to 2024 as solar and wind dominates renewables and also the economies of China and Brazil see slow down.  https://www.hydroreview.com/2019/10/25/ieas-renewables-2019-report-says-hydro-continues-to-be-an-important-global-player-through-2024/  (25 Oct. 2019)
Japan Fishery collapse 'confirms Silent Spring pesticide prophecy'  The research is the first to reveal the knock-on effects of insecticides on fish.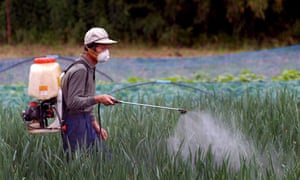 Harm to bees is well known, but previous studies in Europe have linked neonicotinoids to die-offs in other freshwater species including mayflies, dragonflies and snails and also to falling populations of farmland bird that feed on insects, including starlings and swallows. The insecticide has also been shown to make migrating songbirds lose their way.  https://www.theguardian.com/environment/2019/oct/31/fishery-collapse-confirms-silent-spring-pesticide-prophecy (31 Oct. 2019) 
Compiled by SANDRP (ht.sandrp@gmail.com)
Also see: DRP News Bulletin 28 Oct. 2019 & DRP News Bulletin 21 Oct. 2019  
Follow us on: www.facebook.com/sandrp.in; https://twitter.com/Indian_Rivers