A new study has shown how powerful the monsoons and their abnormalities are: It's these abnormalities that ended reigns of multiple dynasties in medieval India, not wars. But the society does not seem to understand this basic reality today, and we are not only doing everything in our power to make the monsoon abnormal through human induced climate and natural world changes, but not even valuing the rainwater in our water policies, programs and practices. The changes we are bringing in natural world is making even the smaller monsoon abnormalities bring catastrophic impacts as the capacities of the people and societies to cope with the changes is decreasing. These studies are another wake up call, if only we were interested one.
Abnormal Monsoons, Not Wars, Ended Reigns of Multiple Dynasties in Medieval India The paper says that the monsoon was strong during the Medieval Climate Anomaly (1100-1300AD) and the Current Warm Period (1750AD-present), and showed multiple shifts during the Little Ice Age (1300AD-1750AD). "Intervals of prolonged summer monsoon weakening are correlated to the decline of major dynasties in India, possibly due to decrease in agriculture productivity, declining economy and societal crisis," reads the paper.
– Sena in Bengal, Solanki in the west, and the dynasties of Paramar, Yadav and Pandyan from the south were among the ones that met their end during these extreme, catastrophic events. The study adds that similar events may also have occurred in China, thereby leading to the downfall of the Ming dynasty. https://weather.com/en-IN/india/science/news/2019-12-16-floods-end-reigns-dynasties-medieval-india-study  (15 Dec. 2019)
-"It rained heavily for months, inundating large parts of what we know as India today. The floods were so high and severe that they not only wiped out dynasties, killing common people and forcing them to leave their homes and turn into nomads in search of high ground but also ruined the agrarian economy of the era," said Anil Gupta, the group's lead scientist.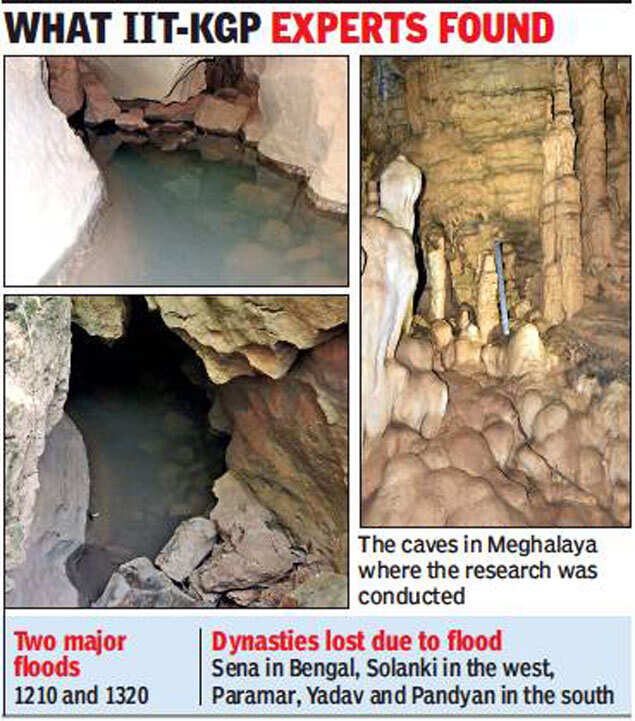 – "The two floods were never recorded in history and hence the uniqueness of the finding," Gupta said. "There is little documented history during the 13th and 14th centuries that have come down to us. Most of the time, wars were considered to be the reasons for downfall, but the discovery of the two mega floods will now add better value to earlier explanations. One can allude to the flood theory that perhaps ended the Indus Valley civilisation." https://timesofindia.indiatimes.com/india/two-major-floods-wiped-out-several-medieval-indian-dynasties-study/articleshow/72716607.cms  (16 Dec. 2019)
HYDRO POWER PROJECTS
Himachal Pradesh Delay in 100 MW hydro project led to cost overrun of Rs 643 cr: CAG NON VIABLE BIG HYDRO: Another evidence. A delay of 29 months in the commissioning of 100 MW Sainj hydroelectric project in Kullu led to cost overrun of Rs 643.04 crore, a report by Comptroller and Auditor General of India (CAG) has revealed. The project was scheduled to be completed by March 2015 with an estimated cost of Rs 676.29 crore, but the same was commissioned in September 2017 at a cost of Rs 1,319.33 crore. https://energy.economictimes.indiatimes.com/news/renewable/shimla-delay-in-100-mw-hydro-project-led-to-cost-overrun-of-rs-643-cr-says-cag/72862365  (18 Dec. 2019)
Power projects in Lahaul opposed Save Lahaul Spiti Association has opposed the setting up of power projects on the basin of Chandra-Bhaga river. They fear that power projects in eco fragile tribal district Lahaul Spiti would adversely impact environment and force a displacement of a large number of families to other areas. The association members have planned a campaign against the state government and pledged to unite the people of tribal district Lahaul Spiti over this issue.
Prem Katoch, president of the association, said that the state government was planning to set up power projects on the basin of Chandra-Bhaga river in tribal district Lahaul Spiti to use water source for power generation. He said that according to information around 16 mini and micro power projects are proposed in Lahaul-Spiti by the state government. The MoUs for five projects had been signed during the investors meet at Dharamsala in last month.
Prem Deep Lal, member of the association, said a majority of residents and environmentalists are not in favour of power projects in this eco fragile zone, because it will spell disaster in the region. He said that Lahaul Spiti is blessed with bounty of nature and the state government should develop this district for tourism purpose. After opening of Rohtang tunnel for traffic movement, Lahaul Spiti would be accessible for tourists round the year. So there is need to develop basic infrastructure for the promotion of eco tourism in the region. https://m.tribuneindia.com/news/power-projects-in-lahaul-opposed-15795  (23 Dec. 2019) 
Statement opposing proposed hydro power projects on the Chenab river Save Lahaul-Spiti society.
Water resources ministry panel approves ₹6,947cr Renuka dam project The technical advisory committee of ministry of water resources, has approved the proposal for ₹6,946.99 crore Renuka dam project. The proposal will be further processed for investment clearance by ministry of Jal Shakti and will be finally submitted for approval before the cabinet committee on economic affairs (CCEA).
"This will pave the way for the release of ₹577.62 crore to the state CAMPA and subsequently stage –II forest clearance," said the spokesperson. The project envisages construction of 148-meter high rock fill dam on river Giri at Dadahu in Sirmaur district and a powerhouse at toe of the dam. The project will have a capacity of 0.498 billion cubic metre of live water storage in its reservoir and a firm water supply to the tune of 23 cumecs to Delhi. The cost of the project was revised from ₹4,596.76 crore to ₹6,946.99 crore in March 2015. The Delhi government has also agreed to fund 90 per cent of the cost of power component of the project. An amount of ₹446.96 crore released by Union government for land acquisition for the project has been distributed among the affected families by HPPCL. https://www.hindustantimes.com/cities/water-resources-ministry-panel-approves-6-947cr-renuka-dam-project/story-zuyOftXzWnWnGac3iAwMEJ.html  (21 Dec. 2019)
Documentary Surya Ganga film has made it to Netflix The streaming giant has opened our small indie film to a worldwide audience of hundreds of millions of viewers. SunGanges is a panoptic film on water, energy and climate – wild and intense ride two filmmakers and a kid, take across the vast Indian landscape in an attempt to connect the dots between vanishing rivers, massive energy projects and the quiet rise of renewable energy. Do watch. And share and help spread the word. https://www.netflix.com/Title/81217749
Implementation of Environmental Judgements  This is a teaser to a documentary film being made on implementation of environmental judgments in India. It will be produced by Vidhi Centre for Legal Policy in partnership with Riverbank Studios. The landmark directions which will be covered are as follows:
Dams in Uttarakhand No new hydroelectric power projects in Uttarakhand. (13 August 2013, Supreme Court)
Alaknanda Hydro Power Co. Ltd. to pay out Rs. 9.26 crores as compensation to the June 2013 flood victims. (19 August 2016, NGT)
Industrial pollution in Patancheru, Telengana State government to restore groundwater quality in the polluted area. Polluting industries to bear the entire cost. (24 October 2017, Supreme Court)
Bursting of Firecrackers Only reduced emission or 'green' firecrackers to be used. Ban on the sale and manufacture of joined firecrackers or 'laris'. (23 October 2018, Supreme Court)
Solid Waste Management in Delhi Implement Solid Waste Management Rules 2016 in all respects, without further delay (22 Dec. 2016, NGT)
Kaziranga National Park Ban on new construction in animal corridors linked to Kaziranga National Park. Ban on mining along Kaziranga National Park and Karbi Anglong Hill range. (12 April 2019, Supreme Court)  https://www.youtube.com/watch?v=7YHp3Trqbiw
MNRE 22 small hydro project scrapped The ministry of new and renewable energy (MNRE) has cancelled the financial assistance proposals of 22 small hydro power (SHP) projects across the country. These projects, with a cumulative capacity of around 175 MW, would not receive any financial support from the government "as the project developers did not submit the desired documents pertaining to their projects despite repeated requests from this ministry", the MNRE said.
– A senior MNRE official said that "apart from ensuring we make accurate provisions in our budget for such subsidy disbursal, the government wants to caution the developer community that compliance norms cannot be taken lightly". Earlier in May, the MNRE had cancelled the 53 SHP proposals because they had not submitted any progress report after applying for central financial assistance before 2014. https://www.financialexpress.com/economy/govt-scraps-22-small-hydro-power-projects/1798278/  (19 Dec. 2019)
MoEF Agenda of Forest Advisory Committee of MoEF meeting to be held on Dec 19, 2019, a relevant agenda item RENEWAL FOR 10 YEARS COLLECTION OF MINOR MINERALS FROM SONG RIVER 1, 2, 3 AND JAKHAN 1, 2 OF DEHRADUN FOREST DIVISION FROM 628.8 HA. OF FOREST LAND BY THE UTTARAKHAND FOREST DEVELOPMENT CORPORATION.  http://forestsclearance.nic.in/AgendaDetail.aspx 
DAMS
Maharashtra Worn canals causing leakage of Jayakwadi water in transit Poor structural condition of the Jayakwadi dam water canal network in parched Marathwada region in Maharashtra is causing leakage of water in transit to the extent of 35-40%, according to experts. Corroborating their claim, an Irrigation department official said on Wednesday that almost 70 per cent of the canal network needs a major restoration. https://www.business-standard.com/article/pti-stories/worn-canals-causing-leakage-of-jayakwadi-water-in-transit-119121800895_1.html  (18 Dec. 2019)
Low intensity earthquake hits Satara An earthquake of magnitude 2.6 shook Koyna region in Satara district at 6.42 am on Dec. 23. No loss of life or property was reported. Its epicenter was 8 km from the Koyna dam. https://www.timesnownews.com/india/article/maharashtra-low-intensity-earthquake-hits-satara/530638  (23 Dec. 2019)
On June 20, 4.8 and 3 magnitude earthquakes had shook some parts of Satara district at 7.47 am and 8.27 am. https://www.livemint.com/news/india/earthquake-in-maharashtra-latest-updates-4-8-magnitude-quake-jolts-satara-district-1561001985961.html  (20 Jun 2019)
Maharashtra Irrigation Scam ACB clean chit to Ajit Pawar in 12 VIDC projects Anti-Corruption Bureau on Dec. 20 submitted one more affidavit in the Nagpur bench of the Bombay High court, giving a clean chit to NCP leader Ajit Pawar in connection with the alleged scam involving 12 projects under Vidarbha Irrigation Development Corporation (VIDC). The affidavit was filed on Dec. 19.
– The ACB had earlier submitted an affidavit in the same bench, in which it ruled out Pawar's involvement in cases of alleged irregularities in approval and commissioning of irrigation projects in the Vidarbha region. The affidavit was submitted on November 27, a day before the Maha Vikas Aghadi (MVA) government of the Shiv Sena-NCP-Congress alliance was sworn in the state.
– Pawar, the NCP MLA from Baramati in Pune district, was Water Resources Development Minister during 1999-2009 when the Congress-NCP combine was in power in Maharashtra. Pawar had also served as chairman of the VIDC, which had cleared irrigation projects in which irregularities were alleged. https://timesofindia.indiatimes.com/india/irrigation-scam-acb-clean-chit-to-ajit-pawar-in-12-vidc-projects/articleshow/72900125.cms  (20 Dec. 2019)
– Since 2012, open enquiry has been completed in 212 tenders. While 24 FIRs have been registered, open enquiry into 45 tenders have been closed. Of the 24 FIRs lodged, chargesheets have been filed in only five cases including two in Gosikhurd and one each in Balganga and Kondhane dam projects. The agency has recommenced department enquires against 28 including those of the level of Executive Directors (EDs), chief engineers and accountants.  https://economictimes.indiatimes.com/news/politics-and-nation/irrigation-scam-acb-clean-chit-to-ajit-pawar-in-12-vidc-projects/articleshow/72900834.cms  (20 Dec. 2019)
Madhya Pradesh Villagers, tribals in Halda opposing Ganjal Moran twin dam project
Surprisingly govt officials continue to promise compensation, rehabilitation before starting work, whereas govt has miserably failed to do so in each and every project.  https://www.bhaskar.com/mp/hoshangabad/news/mp-news-villagers-angry-over-dam-on-moran-ganjal-river-officials-reached-village-075544-6211001.html  (19 Dec. 2019)
Tamil Nadu Farmers demand new irrigation channel from Ramanadhi dam Seeking the digging of a new channel from Ramanadhi dam to feed water to six irrigation tanks for nourishing over 300 acres of land in six villages in Kadayanallur taluk, a group of farmers submitted petition to Collector G.K. Arun Sundar Thayalan on Monday during the weekly grievance redressal meet.
– In his petition, secretary of Thiruvettanallur Farmers' Association Velusamy said the farmers of Madaththupatti, Thiruvettanallur, Vaettarampatti, Keezha Thiruvettanallur, Ariyanayagipuram and Arunachalapuram, all under the Kadayanallur taluk, could not cultivate paddy as the Kalingankulam, Sankarankulam, Thirumenikulam, Karuvelankulam, Adaikkalaperikulam and Arasudaiyaarkulam did not get water even though they were situated close to the Ramanadhi dam, which is now overflowing. https://www.thehindu.com/news/cities/Madurai/dig-new-channel-from-ramanadhi-dam-to-feed-six-irrigation-tanks/article30322503.ece  (16 Dec. 2019)
INTERSTATE WATER DISPUTES
Markandeya River Water Sharing Dispute DMK demands setting up of tribunal to resolve Thenpennaiyar river water dispute Slamming the Tamil Nadu government for its failure to secure a stay on the construction of a dam across Thenpennaiyar's tributary in Karnataka, the DMK on Nov. 21 urged the government to seek the immediate setting up of a tribunal to resolve the dispute so that water rights of the lower riparian state can be protected.
– Leading a demonstration, held at Tiruvannamalai town, senior DMK leader and former Tamil Nadu minister EV Velu alleged that Karnataka had misled the apex court in getting clearance for the dam construction. "Karnataka has misled the Supreme Court by saying that the dam across River Markandeya is meant for supplying water drinking purposes. Is the 150 feet tall dam constructed for drinking water supply," he asked. By diverting water through the dam, the neighbouring state had proposed to recharge 160 tanks in Kolar and store 300 million cubic feet at Ellamappa tank, he noted.
– Velu, a sitting MLA, wanted the Tamil Nadu government to press for a tribunal to resolve the issue. "The Tamil Nadu government has failed to secure a stay against construction of the dam across the Markandeya river. It should press for setting up of a tribunal now to resolve the dispute, so that the interests of the lower riparian state can be protected," he stated.
– The DMK leader flayed the Centre for stating before the court that Tamil Nadu's concurrence was not needed for constructing the dam in Karnataka. "This is against the universal truth that lower riparian states' concurrence is a must for constructing structures across inter-state rivers. The Centre is betraying Tamil Nadu," he said.
– Pointing out that Thenpennaiyar is flowing into Krishnagiri, Dharmapuri, Tiruvannamalai, Villupuram and Cuddalore districts supplying water for irrigation to 10 lakh acres, he said if the water was blocked through the dam, it would put the farmers in trouble, besides affecting supply of potable water in these districts. https://www.newindianexpress.com/states/tamil-nadu/2019/nov/21/dmk-demands-setting-up-of-tribunal-to-resolve-thenpennaiyar-river-water-dispute-2065118.html  (21 Dec. 2019)
Mahadayi River Water Sharing Dispute  Centre defers Inter-State River Water Disputes Amendment BilL  Karnataka's standoff over sharing Mahadayi river water with Goa and Maharashtra will continue at least till March as the Union government again deferred tabling a crucial bill in the Rajya Sabha. The bill seeks to expedite and streamline resolutions on inter-state water disputes.  https://timesofindia.indiatimes.com/city/bengaluru/mahadayi-logjam-to-continue-as-centre-defers-inter-state-river-water-disputes-amendment-bill/articleshow/72819848.cms  (17 Dec. 2019)
Meanwhile Goa CM consistently saying that govt would not compromise on Mahdei river issue.  http://www.uniindia.com/govt-will-not-compromise-on-mhadei-river-water-goa-cm/west/news/1827561.html  (19 Dec. 2019)
RIVERS AS NATIONAL WATER WAYS
How Adani vessel, 2 others stranded for days on a Bangladesh river Lack of flow, shallow depth making dredging inevitable to rescue stuck vessel appearing common problem in waterways transport:- On the evening of November 24, the cargo vessel MV Beki sent an SOS after running aground on the Jamuna, in Bangladesh. The ship, which was carrying coal from Haldia to Guwahati, also asked the accompanying vessels MV Maheshwari and MV Aai to anchor right away to prevent it from getting stuck in the shallow river bed. The vessels were part of India's first attempt to send containerised cargo via a river from Kolkata to Guwahati.
– The three vessels — the biggest being Maheshwari, which Adani Group has leased to ferry edible oil and other material — were flagged off by Shipping Secretary Gopal Krishna on November 4. According to the itinerary, the 1,425 km journey traversing Hemnagar (border), Khulna, Sirajganj, Chilmari (border), Dhubri and Pandu was to be covered in 12-15 days. But almost a month later, the vessels are some 200 km from its destination, the Pandu river port in Guwahati.
– After starting their journey, the three ships had to brave the Bulbul, the tropical cyclone that hit Odisha, West Bengal and Bangladesh around November 10. The cyclone halted the vessels in Sunderbans for a couple of days. It was smoother sailing after that.
– But when the vessels entered Bangladesh and were near Sirajganj around the last week of November, one ran aground. Indian officials suspect the local maritime pilot — the sailor who guides a ship through a particular route or a port — directing the vessel perhaps led it into a channel that did not have the required depth. Though a captain is the head of a ship, he might allow a pilot who knows the local geography to navigate certain crucial or dangerous stretches.
– Cargo vessels that usually carry weight equivalent to that of 80 to 100 loaded trucks require least available depth of 2.5-3 metres for unhindered sailing. The stretch where Beki got stuck was known to have inadequate depth during this time of the year.
– After receiving the lead vessel's SOS, officials of Bangladesh Inland Water Transport Authority and Inland Waterways Authority of India (IWAI) swung into action and launched a joint rescue operation. On November 29, the IWAI confirmed in a Twitter post the "vessels got stuck up in wrong channels". During the next couple of days, a dredger was brought in to clear the mud around the ships and to make a path for them. A tugboat, which is used to tow ships, was sailed in from Dhubri, a river port in western Assam. The vessels began voyaging again soon after. But more trouble was on the way. Around the first week of December, at least one of the ships ran aground near Chilmari, a border town in Bangladesh. They remained there for three days before a dredger came to rescue them again.
– By Thursday night, ET Magazine has learnt, all the three vessels had reached Hatsingimari, a town in western Assam that shares a border with Meghalaya and Bangladesh. Here, the vessels had to get the mandatory security clearance from the Border Security Force before re-entering India's waters and proceeding towards Guwahati, where they should have docked by November end, according to schedule. Such a delay would defeat the aim of using inland waterways to cut transportation cost and time.
– To ensure ships do not run aground on this route, both countries have started a Rs 187 crore dredging project between Sirajganj and Daikhawa in Bangladesh, a distance of 175 km. The project — 80% of which is funded by India — is expected to be completed by 2021. Earlier this week, Dhaka has agreed to conduct fortnightly surveys on select river routes and share data on depths, channel alignments and such with New Delhi so that these issues can be avoided. Looks like it will be bon voyage on this route only next year. https://economictimes.indiatimes.com/industry/transportation/shipping-/-transport/dry-run-indias-plan-for-an-inland-water-route-from-kolkata-to-guwahati-hits-a-rough-patch/articleshow/72419509.cms    (8 Dec. 2019)
URBAN RIVERS
Adyar, Chennai Sidewall comes up along river bank It is a few weeks since construction debris dumped along the Adyar river in Ekkatuthangal was removed by the Water Resource Department (WRD), a wing of PWD, to facilitate free flow of excess rainwater into the river from the stormwater drains in the locality.
Besides river bund-strengthening work, plastic and other forms of trash have been removed from the waterway. A side-wall has been constructed along the river to prevent people from dumping waste in it. The decades-old causeway at Ekattuthangal was demolished by WRD to widen the Adyar river to its original width of 110 metres which in turn will prevent flooding in Jaffarkhanpet, Indira Nagar, Ekkatuthangal and Defence Colony. https://www.thehindu.com/news/cities/chennai/sidewall-comes-up-along-river-bank/article30366840.ece  (21 Dec. 2019)
Vishwamitri, Vadodara Govt plans revival of project City has faced severe flooding this year. So now govt planning 'eco-project' aiming round the year flow, which is fine. But regarding flooding menace as this report mentions, river's floodplains needs to be restored back and encroachment has to be removed. But this report says nothing about that:- At a high-level meeting chaired by CM Vijay Rupani on Dec. 20, the state govt has decided to "chalk out a comprehensive plan for holistic development of the entire river area of Vishwamitri River, from its origin at Pavagadh to its amalgamation with Gulf of Khambhat", in order to mitigate the flood risk to Vadodara city and neighbouring areas, every monsoon.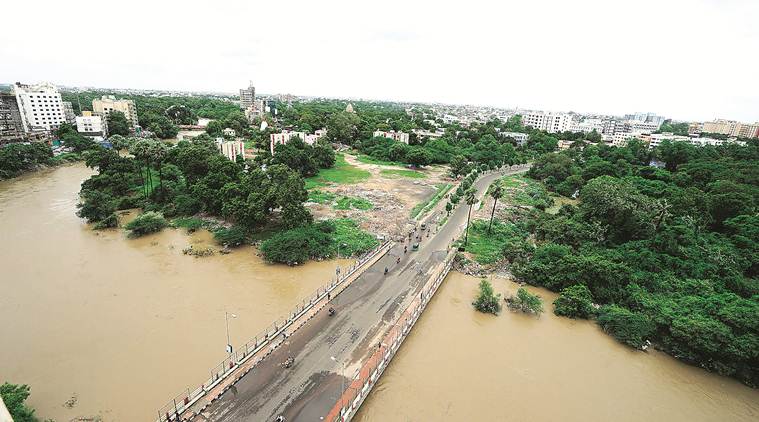 The Vadodara Municipal Corporation (VMC), which will now invite an agency to prepare a DPR, says that the plan is to develop an eco-friendly plan which is entirely different from the Vishwamitri Riverfront project of the civic body that has been in cold storage for over a decade.
A govt release said, "The CM emphasised that it is very essential to chalk out a comprehensive plan for Vishwamitri river to prevent the adverse effect on life of people of Vadodara city, caused by the occurrence of floods every year. In this reference, Mr. Rupani suggested to the administrators and officials of VMC that the plan should ensure that water flow continues in the Vishwamitri river during all 12 months of the year to enhance the beauty and green cover in Vadodara city." https://indianexpress.com/article/cities/ahmedabad/gujarat-govt-plans-project-for-rejuvenation-of-vishwamitri-6177533/   (21 Dec. 2019)
Mithi, Mumbai Bandra-Kurla Complex could soon have an artificial hill  Mumbai Metropolitan Region Development Authority (MMRDA) is planning to build a hill and a recreational ground on an 11- hectare plot of land near the International Financial Services Centre (IFSC) at BKC. MMRDA will choose a contractor who will design, finance and built the hill and park, operate it for 30 years and then transfer it to MMRDA. The agency has called for bids and will hold a pre-bid meeting on January 2. The proposed hill will overlook the polluted Mithi river.  Three plots along the backroad of the US Consulate and Dhirubhai Ambani School have been identified for the Rs 50-crore project; the area currently is little more than a mound of soil.
Though the three plots are 11 hectares each, MMRDA will be restricted by Coastal Regulation Zone (CRZ) rules. This means the hill could be built on about five to six hectares, subject to a detailed study. Asked about the contrast between this vision and the sorry state of the Mithi, an MMRDA source said they will ensure the river – or at least this portion of it – is cleaned up. https://mumbaimirror.indiatimes.com/mumbai/other/mmrda-plans-artificial-hill-at-bkc-with-park-helipad/articleshow/72910404.cms  (21 Dec. 2019)
RIVERS
IIT Indore Study Most river basins can not cope with climate change The study, which for the first time has developed a risk-and-resilience map of Indian terrestrial ecosystems to dry conditions, has found that 20 out of 25 river basins, including Ganga, Narmada and Tapi, are non-resilient, and they will not recover under extreme climatic conditions. Additionally, 15 out of 25 river basins such as Godavari, Mahi and Krishna are prone to extreme deterioration with an impact of 50% of the area. What's alarming is 61% (9,40,353sqkm) croplands displayed high risk, owing to lower soil moisture content due to rising temperatures during non-monsoon months, that lead to the evaporation of water or over-extraction of groundwater, both of which affect agricultural productivity, said researchers.
– During the non-monsoon season, 86% of the ecologically rich evergreen forests were highly sensitive to extreme temperature changes with potential impact on existing plant and animal life. "It is important to understand whether or not our ecosystems, river basins, forests will be able to sustain these extreme climatic conditions and its fallout," said Manish Kumar Goyal, lead investigator and associate professor, discipline of civil engineering, IIT-Indore.  https://www.hindustantimes.com/mumbai-news/most-river-basins-in-india-cannot-cope-with-climate-change-study/story-s2qDE16COwlLVQ86UXAbGI.html  (16 Dec. 2019)
Yettinahole Project Land acquisition on hold Cost likely to exceed Rs 20,000 crore as land rates shoot up; land acquisition for reservoir holds up project. https://www.newindianexpress.com/states/karnataka/2019/dec/18/land-acquisition-holds-up-yettinahole-2077746.html  (18 Dec. 2019)
Uttarakhand Solid Waste Destroying Ecologically Sensitive Himalayas Nine of the 13 districts are hill districts and they have precious wealth of flora and fauna along with a number of rivers originating from the glaciers and forests. In the absence of any waste processing infrastructure and implementation of solid waste management rules, waste leachate contaminates the springs and water bodies in the mountains.
Garbage is often dumped in storm water drains – known as 'gadheras' in hills – choking the water flow and causing landslides and flooding. According to Niti Aayog, more than 60% of the water supply in Uttarakhand is spring fed and such dumping can pollute all the water sources.
In 2016, the government revised the rules of solid waste management and notified some specific and categorical provisions for solid waste management in hilly areas. According to these rules, "construction of landfill on the hill shall be avoided and a suitable land shall be identified in the plain areas down the hill within 25 kilometres." "In case of non-availability of such land" the rules say, "efforts shall be made to set up regional sanitary landfill for the inert and residual waste." However, these rules work just on papers in the hills. The problem is particularly worrying in Uttarakhand because it is the worst performing state in India, in terms of solid waste processing and management.
According to the data placed by the government in Parliament, Uttarakhand generates more than 1,400 tonnes of waste every day and processes zero per cent of it. This information was provided in March 2018 by the Ministry of Housing and Urban Development in the Rajya Sabha. In a written reply, the government revealed that only 3 per cent municipal wards in Uttarakhand have the facility of waste segregation at source. However, the administration says that segregation of garbage at source is a "mandatory part" of waste collection exercise. https://www.news18.com/news/india/how-solid-waste-and-lack-of-its-segregation-destroying-ecologically-sensitive-himalayas-2432731.html  (22 Dec. 2019)
Jammu & Kashmir Indian government looks to acquire land in Kashmir Following New Delhi's decision to scrap the semi-autonomous status of Jammu and Kashmir on August 5, 2019 and its subsequent conversion into a union territory, the J&K administration has stepped up efforts to create "land banks" for investors from outside Kashmir Valley. Over 7% of government-owned land in the valley has already been identified for this purpose: 15,000 acres out of 203,020. Most of the plots identified are in the floodplains of or adjacent to rivers, streams and wetlands.
Information on the availability of government-owned land in the 10 districts of the Kashmir Valley has been compiled in recent months. They show a total of 1,624,162 Kanals (203,020 acres). The Kanal is a local unit of land area. Not all of this is fit for development or for supporting infrastructure. https://www.thethirdpole.net/en/2019/12/20/indian-government-looks-to-acquire-land-in-kashmir/  (20 Dec. 2019)
Jharkhand Poison ails Subarnarekha State pollution control board survey has found that pollution in the Subernarekha river, considered the lifeline of the Singhbhum region, is rising. The regional office of the Jharkhand State Pollution Control Board in Adityapur carried out the survey last month.
– The Subernarekha passes through areas with high concentration of industries and mining activity. "Unmindful discharge of industrial effluents and domestic wastes is choking the river," pointed out K.K. Sharma, a local environmentalist. Pollution control board officials said the survey report would be sent to the board's headquarters in Ranchi for follow-up action. https://www.telegraphindia.com/states/jharkhand/poison-ails-subarnarekha-river-finds-survey/cid/1728268  (19 Dec. 2019)
BRAHMAPUTRA Govt planning new board Govt once again plans what it has failed to do so far despite several attempts: to set up the North East Water Management Authority to facilitate a coordinated approach to check the twin dangers in the eight states of the region. The new agency will replace the Brahmaputra Board, which was set up in 1982 for the same purpose. It wont help but its an agenda of the big dam lobby. https://thediplomat.com/2019/12/new-strategy-to-tackle-floods-and-erosion-in-indias-disaster-prone-northeast/ (11 Dec. 2019)
GANGA Slow pace of Ganga cleanup comes under parliamentary committee scanner In its report, the panel led by Bharatiya Janata Party (BJP) leader Sanjay Jaiswal, noted that under the Namami Gange programme, a total of 299 projects have been sanctioned at an estimated cost of Rs. 285.43 billion (Rs 28,543.47 crore), out of which, 106 projects have been completed as of August 31, 2019.
– "Out of these 299 Projects, 150 belong to sewerage infrastructure. However, only 43 of these projects have been completed," said the panel while noting that against the sewerage treatment capacity of 3729.92 Million Litres per Day (MLD), only 575.84 MLD of STP (Sewage Treatment Plant) capacity, which is just over 15 percent, has been completed in around four years, till May 31, 2019.
– However, the panel noted that "keeping in view of the fact that the Ganga cleaning project was approved by the union cabinet in 2015 with allocation of Rs 200 billion (Rs 20,000 crore) to be spent till the year 2020, it is "disappointed with the slow pace of the implementation of the projects resulting in incurring of lower expenditure." It observed that the projects need to be executed in a time-bound manner as otherwise it would result in cost and time overrun.
– The panel also pointed out unsatisfactory progress on groundwater management while highlighting the fast-depleting groundwater level and water shortage across the country. Noting a drop in budgetary allocation (as a result of lower targets) in the current year, the panel asked the government "to augment the budgetary support" for the central government's Ground Water Management and Regulation (GWM&R) Scheme which is under implementation since 2012 and "formulate the pragmatic short term and long policies/programmes in consultation with the respective state governments" to get the country out of the water crisis.
– The committee even urged the water resources ministry to constitute an expert panel for identifying the "specific locations/regions where the problem of depleting the groundwater level" persists as well as where it is increasing and using technology for real time data collection.
– Aquifer mapping for sustainable management of groundwater, under implementation during the 12th Plan (2012-2017), was another issue for which the panel pulled up the Jal Shakti ministry, specifically for reducing the prescribed area for mapping. The panel report pointed out that the ministry was to undertake the mapping of aquifers across 2.3 million (23 lakh) square kilometres by 2020 which was subsequently revised to 1.29 million (12.9 lakh) square kilometres by 2020 – a decrease of 44 percent.
– "Now, it has been further reduced to 1.03 million (10.3 lakh) square kilometres by 2020 – a further decrease of 20 percent," said the committee while observing that till August 2019, with a few months to go before the deadline, only about 0.52 million (5.2 lakh) square kilometres of aquifer mapping has been undertaken against the target of 0.66 million (6.6 lakh) square kilometres.
– The committee urged the government to make concerted efforts on aquifer mapping so that this "programme does not suffer due to lack of manpower" in the Central Ground Water Board (as admitted by the government) and avoid further reduction of targets. https://india.mongabay.com/2019/12/slow-pace-of-ganga-cleanup-comes-under-parliamentary-committee-scanner/  (17 Dec. 2019)
Uttar Pradesh NGT sets June 30 as new deadline to complete project NGT on Dec. 18 came down heavily on authorities for failing to curb pollution in Ganga river and directed completion of all projects related to sewage treatment by June 30 next year.
– Earlier, the Tribunal had pulled up the government for failing to curb sewage discharge containing toxic chromium into the river and imposed a penalty of ₹280 crore on 22 tanneries for causing pollution.  https://www.thehindu.com/news/cities/Delhi/complete-projects-to-curb-ganga-pollution-ngt/article30343264.ece  (19 Dec. 2019)
Bihar Organic farming corridors to be put up at 12 river-side towns Under these corridors, farmers would be encouraged and helped to resort to organic farming by using organic manures.  https://www.newindianexpress.com/nation/2019/dec/15/organic-farming-corridors-to-be-put-up-at-12-river-side-towns-of-bihar-2076455.html  (15 Dec. 2019)
YAMUNA Delhi Big city, small farmers, and a dying river
City farmers? Yes, sort of – in the national capital, struggling as a choked Yamuna river and the destruction of its floodplains spur the region's climate crisis and devastates their livelihoods.  https://ruralindiaonline.org/articles/big-city-small-farmers-and-a-dying-river/  (19 Dec. 2019)
FISH, FISHERIES, FISHERFOLKS
Opinion Fish in troubled water S. Sandilyan raising important issues threatening freshwater ecosystem, native fish diversity. Climate change and unprecedented floods resulting from cloud bursts have facilitated the introduction of aquatic invasive alien species into new habitats in India. This phenomenon threatens ecosystems, habitats and native species. Recently, a study by Biju Kumar and others from the Department of Aquatic Biology and Fisheries, University of Kerala, revealed the role of the 2018 floods in introducing the most dangerous fish species into Kerala's wetlands. The authors said that exotic fishes such as arapaima and alligator gar were reported or caught by the residents after the floods. These are illegally imported fish that are reared by ornamental and commercial fish traders across India.
– Researchers say that during heavy floods, invasive alien fishes which are illegally farmed in fragile systems, including domestic aquarium tanks, ponds, lakes and abandoned quarries, effortlessly escape from captivity and enter nearby wetlands. After a while, they slowly begin to wipe out local diversity and the economy by altering the functions of the ecosystem. And yet no State or Union Territory has any strong policy or law on the illegal rearing, breeding and trading of such invasive ornamental and commercially important fish species. And it is not as though they are completely unaware of the phenomenon and its impact.
– India is endowed with 2,319 species of finfish. Studies from several parts of the country show that the diversity of freshwater fish is depleting at an alarming pace due to the invasion of commercially important and ornamental exotic fish species. Many native species, especially Indian major carps in various riverine systems, have been affected because of the invasion of exotic fish species such as Nile tilapia, African catfish, Thai pangus and common carp. Apart from commercially important exotic species, ornamental fishes such as guppy, piranha, suckermouth, blue perch, goldfish and platy have been recorded in rivers, lakes, traditional village ponds and other inland freshwater bodies. These also accelerate the extinction of natural varieties from local water bodies.
– During the monsoon, government officials release details about the amount of rainfall, water level in reservoirs, and how the flood paralysed essential services including transport, communication and electricity. But there is no information about biodiversity loss and the impact of the flood on freshwater diversity. https://www.thehindu.com/opinion/op-ed/fish-in-troubled-waters/article30332362.ece  (18 Dec. 2019)
SAND MINING
Madhya Pradesh Govt officials attacked The state is emerging leading state where govt officials are frequently, fearlessly assaulted by people involved in illegal sand mining activities:- Now Lady Tahsildar, Revenue Officials cornered and attacked by sand mafia in Hoshangabad for acting against illegal sand mining. They also took away 4 confiscated sand laden trolleys. Before this in April, June 26, July 19 govt officials have been attacked. https://www.bhaskar.com/mp/hoshangabad/news/mp-news-hoshangabad-sand-mafia-goons-surrounded-naib-tehsildar-and-patwaria-beaten-and-took-away-3-tractor-trolleys-075553-6210925.html  (19 Dec. 2019)  
Uttar Pradesh Probe begin in mining scam in irrigation dept  A team of government officials physically inspected the DB feeder canal in Amaria block on Dec. 17, where over 2.5 lakh cubic metre sand had been illegally mined in just the past month by crooks in nexus with senior irrigation department officials. It followed orders of district magistrate Vaibhav Shrivastav to probe the scam, which allegedly evaded government royalty of around Rs 10 crore.
– As per sources, the department had invited online tenders for removal of 2.57 lakh cubic metre sand from a 21 km-long stretch of DB feeder canal, between November 1 and 6. The source revealed that in a well-coordinated move, first, no contractor applied in response to the department's mandatory tender advertisement, allowing the tendering process to lapse. This way, they averted filing tenders, and then directly registered with the irrigation department. https://timesofindia.indiatimes.com/city/bareilly/probe-begins-in-mining-scam-in-irrigation-department/articleshow/72875654.cms  (19 Dec. 2019)
Haryana Contractor gets notice for mining outside his area A mining contractor has allegedly carried out illegal mining over an area of 9.3 hectares outside his contract area in Gumthala village of Yamunanagar district. In the process, he disposed of 2,32,500 metric tonnes of sand. This fact came to light after a team of the Mines and Geology Department, Haryana, comprising mining officer, Yamuna nagar, and surveyors of the department had on December 4 and 5 demarcated the area excavated by the contractor outside his contract area.
The mining department took the step of demarcation as in the report of the CAG for the year ending March 31, 2018, it was observed that the contractor had been undertaking mining operations in the adjoining area of his contract area. On the basis of the report prepared by the team after demarcation, Amitabh Singh Dhillon, Director General of the Mines and Geology Department, ordered the suspension of the mining operation and dispatch of mineral from the concession area in Gumthala village North Block/Yamunanagar B-16 of Yamunanagar district on December 20. The contractor was also served show-cause notice by the Director General in this connection.
As per the show-cause notice, he has been directed to submit his reply within 15 days, failing which action for termination of mining contract with forfeiture of full amount of security on account will be initiated without giving further notice. The contractor had got a mining contract over 44.62 hectares in Gumthala for extraction of sand for seven years. After obtaining environmental clearance from the competent authority and other required permissions, he commenced mining operation in the area on December 26, 2016. But he allegedly carried out illegal mining over 9.3 hectares outside the contract area.  https://m.tribuneindia.com/news/contractor-gets-notice-for-mining-outside-his-area-15858  (23 Dec. 2019)
Goa NGT orders regular vigil of Chopara river Disposing of the petition regarding illegal sand-mining in the Chapora river, the NGT has directed state departments, including the police, to ensure that regular vigil is maintained at the river and necessary action is taken against violators based on CCTV footage. Earlier, the tribunal had directed that CCTV cameras be installed at specified locations along the river.  https://timesofindia.indiatimes.com/city/goa/sand-mining-ngt-orders-regular-vigil-of-chapora-river/articleshow/72627617.cms  (15 Dec. 2019)
WETLANDS, LAKES, WATER BODIES
Report Water in 95% tanks under CPCB watch is unfit for bathing Water in 105 of the 109 lakes, ponds and tanks in state recently assessed by the CPCB doesn't meet the primary quality criteria for outdoor bathing. The state has over 3,500 tanks, according to the minor irrigation department. Data pertaining to ponds was not immediately available.
– CPCB continuously monitors water quality in 435 water bodies across the country. Its latest assessment for 2018, a copy of which was recently tabled in the Lok Sabha, said 357 water bodies in India aren't up to the mark. The data was furnished by Rattan Lal Kataria, Union minister for Jal Shakti and social justice and empowerment, in response to an unstarred question. Other states which fare poorly: Assam (29 of 30), Telangana (56 of 59), Jammu & Kashmir (25 of 28).
– Bengaluru city alone has 210 lakes and water quality in about 70 was analysed by CPCB. Environmentalist Diwakar K said: "Bellandur, Varthur, Gottigere, Hulimavu, Yellamallappa, Tubarahalli, Chandapura and Sarakki are some examples of these lakes. The quality of water even in the Lalbagh lake is unsatisfactory." He said entry of sewage, dumping of garbage and industrial effluents are common reasons why most of these water bodies are polluted.   https://timesofindia.indiatimes.com/city/bengaluru/water-in-95-of-state-tanks-under-cpcb-watch-is-unfit-for-bathing/articleshow/72782273.cms  (17 Dec. 2019)
33 wetlands in country under threat; 5 each in Delhi and Rajasthan  "These wetlands require immediate attention and interventions," face moderate to very high threat to their ecology, according to a report by the environment ministry said NPCA (the centrally-sponsored scheme of National Plan for Conservation of Aquatic Ecosystems) in a letter to states for corrective action.The 33 critical wetlands are situated in 19 states, including five each in Delhi and Rajasthan. Knowledge partners in the process included institutes such as Wetlands International South Asia (WISA), World Wide Fund for Nature-India, Chilika Development Authority, Salim Ali Centre for Ornithology and Natural History (SACON), Environment Planning and Coordination Organisation (EPCO) and Geer Ecological Education and Research (GEER) Foundation.
– According to the ecosystem health ranks and threat categories of wetlands, three Delhi wetlands – Bhalswa Lake, Smritivan Lake (Kondli Lake) and Smritivan Lake (Vasant Kunj Lake) – are in the high threat category and the remaining two – Sanjay and Hauz Khas – in the moderate threat category. In Rajasthan, Sambhar Lake has very high threat, and four others – Mansagar, Pichola, Fateh Sagar and Udai Sagar – face moderate threat.
– The data on threat scores indicate that 11 wetlands are in very high threat category (A+ and A-), 17 in high threat category (B+ and B-), 25 in moderate threat category (C+ and C-) and 58 wetlands in Low threat category (D and E). Wetlands have been given threat scores between .91 or above (for very high threat) and .30 or below (for very low). https://www.hindustantimes.com/delhi-news/33-wetlands-in-country-under-threat-5-each-in-delhi-and-rajasthan/story-wYu1O0wDpbxsFPpTosBocL.html  (19 Dec. 2019)
Maharashtra Navi Mumbai SEZ: Committee stops all work on wetland in Uran and Panje The Konkan Wetland Grievance Redressal Committee has directed Reliance Industries Ltd (RIL), a promoter of Navi Mumbai Special Economic Zone along with City and Industrial Development Corporation (CIDCO) of the state government, to not undertake any construction on Bhendkhal wetland, in the coastal region of Uran. The committee also ordered CIDCO to protect the wetland and mangroves at Panje.
In May, environmentalists – including D Stalin, who heads the NGO Vanashakti and Sunil Agarwal – had filed a complaint with the committee, saying work on the Navi Mumbai SEZ was destroying wetlands and mangroves. Noting that Bhendkhal is a designated wetland, the committee instructed the Raigad District collector and CIDCO to keep the area free of developmental activity and restore it to its original condition.
This is the first time an official body has named RIL in a case relating to destruction of wetlands and mangroves. RIL's spokesperson did not respond to text messages and email. The Navi Mumbai SEZ is envisioned to be spread over 2,240 hectares. RIL Chairman Mukesh Ambani is a copromoter of the project along with Jai Corp, SKIL Infrastructure and CIDCO. The project was first proposed more than a decade ago. Recently CIDCO allowed it to be converted from an SEZ to an integrated industrial township.  https://mumbaimirror.indiatimes.com/mumbai/other/navi-mumbai-sez-committee-stops-all-work-on-wetland/articleshow/72910283.cms  (21 Dec. 2019)
Karnataka NGT sets up Sept. 30 as new deadline for Bellandur STP NGT has said it would penalise officials for their failure to meet the deadline to build STPs to stop polluted water from entering the city lakes. The green panel has set September 30, 2020 as the deadline to create the STPs and lay sewerage networks to stop unchecked discharge of sewage water into the Bellandur, Agara and Varthur lakes. It said it would recover Rs 10 lakh as compensation per STP per month from errant officials if the deadline is breached.  https://www.deccanherald.com/city/ngt-to-officials-set-up-stps-on-lakes-or-pay-fine-786782.html  (19 Dec. 2019)
GROUNDWATER
Gujarat Micro Irrigation and ground water use A study from Gujarat finds that micro-irrigation combined with metered power led to a reduction in uncontrolled groundwater extraction by farmers. https://www.indiawaterportal.org/articles/micro-irrigation-and-groundwater-use  (18 Dec. 2019)
URBAN WATER
Chennai Four reservoirs 50% full Four reservoirs that cater to the drinking water needs of the city are not even 50% full. The combined 5,200mcft water is good only for the next six months. Metrowater officials are hoping to manage this summer mainly with two sources — Krishna water from Andhra Pradesh and Veeranam lake in Cuddalore. Apart from these two sources, the two desalination plants in Nemmeli and Minjur will have to be used. Metrowater plans to tide over the summer demand with these sources, along with the water from the four reservoirs, said an official.
– Compared to 2017, the combine water storage levels in the four reservoirs are much better, said the Metrowater official. The combined storage levels in 2017 was only 4,680mcft . Whereas, now the combined storage levels stood at 5,207mcft as on Saturday. City's water managers are confident of managing the ensuing summer without much difficulty. https://timesofindia.indiatimes.com/city/chennai/despite-rain-4-reservoirs-only-50-full/articleshow/72700799.cms  (16 Dec. 2019)
Chennai plans big water supply, sewage work with World Bank help Metrowater is likely to get nearly Rs 5,500 crore from the World Bank to take up four projects that will improve water supply and sewage treatment in Chennai. The underground sewage system for the extended areas has been earmarked a sum of Rs 1,900 crore, while the sewage treatment project is set to be allotted ₹1,800 crore. 'Illamthorum inaippu' has been allocated Rs 950 crore and water supply enhancement Rs 850 crore. The World Bank had agreed to fund the projects under the Chennai Water Supply Improvement and Transportation Network under the Chennai City Partnership Water Resilience and Urban Governance Mission.
– On top of Metrowater's priority list is laying an underground sewage system in the newly-added areas of Greater Chennai Corporation. Next is to set up a tertiary sewage treatment system. Under this, grey water from across the city will be tertiary treated with ultra filtration technology. "This treated water can be released into water bodies, which get recharged along with the groundwater table in the nearby areas," said an official.
– The third preoject is to execute the 'Illamthorum inaippu' scheme meant for those added areas where underground sewage connections are in place. The remaining work is to build a collection chamber inside the houses/ complexes and link them to the sewage system. The fourth project is the strengthening and improving water distribution network in the core areas of Chennai city. This will cover neighbourhoods such as Tondiarpet, Royapuram, Thiru-Vi-Ka Nagar, Teynampet, Kodambakkam, Valasaravakkam and Adyar. https://timesofindia.indiatimes.com/city/chennai/chennai-plans-big-water-supply-sewage-work-with-world-bank-help/articleshow/72910338.cms  (21 Dec. 2019)
Ahmedabad Treated sewage to feed Fatehwadi canal Around 400 MLD of treated sewage water from Ahmedabad city will now irrigate the neighbouring rural areas in the district through the Fatehwadi canal network. The project was inaugurated by CM Vijay Rupani on Dec. 21. The treated water will be reused for irrigation in the villages of Daskroi, Sanand, Bavla and Dholka, stated an official release from the state government. This treated water will irrigated 12,000 hectares of agricultural land, which till now, was given Narmada waters.
The state government had told the farmers in the region last year that they will not be given Narmada waters in the future for irrigation as the Fatehwadi canal is not part of the Narmada Command Area. Farmers in this region largely grow paddy and wheat. The CM on the occasion said that by 2022, about 70% of the sewage generated by the big cities in Gujarat will be reused after being treated in STPs. https://indianexpress.com/article/cities/ahmedabad/ahmedabads-treated-sewage-to-feed-fatehwadi-canal-6178911/  (22 Dec. 2019)
WATER POLLUTION
Maharashtra PIL Alleging Violations Of Manual Scavenger's Act; Bombay HC Seeks State's Response The PIL mentions the increasing number of sewer deaths in the city despite the fact that manual scavenging and unprotected sewer operations are banned under the law since 1993.
It further says that manual scavenging is modern day untouchability and in violation of Article 17 (abolishes the practice of untouchability) of the Constitution.  https://www.livelaw.in/news-updates/pil-alleging-violations-of-manual-scavengers-act-150939  (19 Dec. 2019)
WATER
Madhya Pradesh जलाधिकार अधिनियम: हक़दारी या निजीकरण की तैयारी ? Informative piece by Arun Tiwari on MP's proposed Water Right Act:- आंकड़ा यह है कि मध्य प्रदेश, पिछले 15 वर्षों के दौरान अपनी जलप्रदाय परियोजनाओं पर 35 हज़ार करोड़ रुपये खर्च कर चुका है। जवाहरलाल नेहरु राष्ट्रीय शहरी नवीनीकरण मिशन, मुख्यमंत्री शहरी पेयजल योजना, छोटे-मझोंले नगरों की अधोसंरचना विकास योजना आदि के ज़रिए मध्य प्रदेश के धार, शहडोल, अमरकंटक, पिपरिया, इटारसी, शिवपुरी, होशंगाबाद समेत कमोबेश सभी नगरों में पेयजल परियोजनाओं का विस्तार किया गया है। ग्रामीण समूह जलप्रदाय योजना पर भी काम हुआ है। क्या ये योजना-परियोजनाएं घरेलू उपयोग लायक जल का अधिकार दे पाईं ? तस्वीर देखिए कि मध्य प्रदेश के गांवों में चल रही 15787 नल-जल परियोजनाओं में से 1450 पूरी तरह ठप्प हैं; 600 पर भूजल स्तर में गिरावट के कारण ताला लगाना पड़ा है। छोटे-बडे़ 378 नगरों में से 120 में दिन में एक बार, 100 में एक दिन छोड़कर और 25 में दो-दो दिन छोड़कर जलापूर्ति हो पा रही है। वितरण में असमानता यह है कि भोपाल-इंदौर जैसे नगरों में प्रति व्यक्ति प्रति दिन 180 लीटर जलापूर्ति हो रही है, तो डीपीआर बनाने वाली कंपनी का दिशा-निर्देश ही इटारसी के नल कनेक्शनधारी परिवारों को प्रति व्यक्ति, प्रति दिन 70 लीटर तथा सार्वजनिक नलों से पानी पाने वाले परिवारों को 40 लीटर प्रति व्यक्ति, प्रति दिन पानी मुहैया कराने का है। शुद्धता सुनिश्चित किए बगैर जलापूर्ति संबंधी रिपोर्ट कई हैं।
– यह सही है कि सरकारों द्वारा जल-स्त्रोतों पर अपना मालिकाना हक़ जताने और कई क़ानूनों ने अपनी ज़रूरत के पानी का प्रबंधन खुद करने की सामुदायिक परम्परा को हतोत्साहित करने में मुख्य भूमिका निभाई है। किंतु इस सच से भी इंकार नहीं किया जा सकता कि पानी प्रबंधन को लेकर बढ़ती हमारी परावलम्बी प्रवृति, जल संसाधनों पर सरकार और बाज़ार का कब्जा तथा जल के कुप्रबंधन को बढ़ाने वाली साबित हुई है। यही कारण है कि म. प्र. पंचायतीराज एवम् ग्राम स्वराज अधिनियम 1993 के अनुसार, गांवों में पेयजल प्रबंधन का दायित्व व अधिकार पंचायतों का होने के बावजूद, गांव बेपानी हुए हैं। अतः यह जांचना ज़रूरी है कि मध्य प्रदेश जलाधिकार अधिनियम का प्रारूप, सभी समुदायों, पंचायतों, नगर-निगम/नगर पालिकाओं, उद्योगों तथा पानी बेचकर मुनाफा कमाने वालों समेत सभी जन को जलाधिकार सुनिश्चित करने की ज़िम्मेदारी हेतु बाध्य करता है अथवा नहीं ? https://hindi.indiawaterportal.org/madhya-pradesh-water-rights-act  (12 Dec. 2019)
Another Hindi report on water, rivers issues and problems in the state:- बीते ढ़ाई दशक के अभियानों पर नजर दौड़ाई जाए तो एक बात साफ हो जाती है कि दिग्विजय सिंह के शासन काल में पानी बचाओ अभियान चला, भाजपा के 15 साल के शासनकाल में जलाभिषेक अभियान और नर्मदा समग्र अभियान ने गति पकड़ी। इन अभियानों पर सैकड़ों करोड़ रुपये बहा दिए गए, मगर हालात नहीं सुधरे। तस्वीर नहीं बदली, पानी की समस्या और गंभीर होती चली गई। प्रदेश के सबसे सूखा ग्रस्त इलाके में पानी के लिए बुंदेलखंड को पानीदार बनाने के लिए विशेष पैकेज के 1,600 करोड़ रुपये दिए गए, मगर यह राशि पानी की तरह बहा दी गई। इस इलाके की प्यास अब भी बरकरार है।
भाजपा के शासनकाल में जन अभियान परिषद ने जल स्त्रोतों को जीवित करने, नदियों को प्रवाहमान बनाने का अभियान चला, मगर एक भी नदी पुनर्जीवित नहीं हो सकी। तब परिषद ने ही इस बात का खुलासा किया था, कि राज्य की 330 से ज्यादा नदियां गुम हो गई हैं। वहीं वर्तमान की कमलनाथ सरकार ने 31 नदियों को पुर्नजीवित करने की मुहिम छेड़ी है। यह नदियां भी पुर्नजीवित होंगी या उनका हश्र पिछले अभियान जैसा ही हेागा, यह बड़ा सवाल है। https://www.bhaskarhindi.com/news/crores-flowed-on-rivers-in-mp-yet-people-thirst-99634  (22 Dec. 2019) 
DELHI WATER
DJB signs MoU with Himachal govt for more water supply in city The Delhi government signed a water-sharing pact with the government of Himachal Pradesh to get more water for the city on Dec. 21. Water will be delivered at Tajewala to Delhi starting Dec. 21. Calling the pact "historic", the Delhi government issued a statement saying that under the memorandum of understanding, "Himachal Pradesh will provide regular, daily supply of 368 cusecs from Nov to Feb. and 268 cusecs from March to June every year. Further, after the creation of the upstream storages the supply shall be upgraded to 421 cusecs throughout the year."
"There are places in Himachal where there is a lot of snowfall and we are also exploring the opportunities of snow harvesting for the first time," said Batta. DJB provides a little over 900 MGD of water to its residents, whereas the demand is around 1,200 MGD. With the water from Himachal Pradesh, a minimum of 170 MGD will be made available. https://indianexpress.com/article/cities/delhi/delhi-jal-board-signs-mou-with-himachal-govt-6178291/  (21 Dec. 2019)
DISASTER
Earthquake rattles Afghanistan, Pakistan and Kashmir An earthquake shook some buildings in Pakistan, Afghanistan and Kashmir in India on Dec. 20 witnesses said. The magnitude 6.1 quake was centred in mountainous Hindu Kush region in Afghanistan, at a depth of 210 km (130 miles), the U.S. Geological Survey said. Officials in Kabul said they were assessing damage in areas around the sparsely populated epicentre. https://www.thehindu.com/news/national/earthquake-rattles-afghanistan-pakistan-and-kashmir/article30359678.ece  (20 Dec. 2019)
AGRICULTURE
Indian sugar exports poised to hit record 5 million tonnes this year  Along with sugar, we are exporting ground/water resources also. At 5 million tonnes, Indian exports would surpass their previous peak of 4.96 million tonnes shipped in 2007/08 according to trade and industry data. This was spurred by a rally in international prices, a weak Indian rupee and a clutch of government subsidies which made exports lucrative.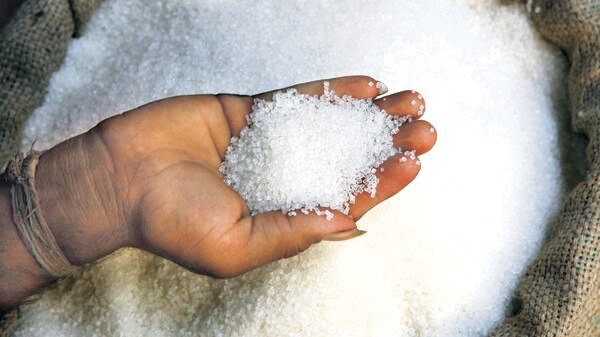 -India, struggling with surplus sugar supplies, has approved a subsidy of 10,448 rupees ($145.58) a tonne for exports in the 2019/20 season – a move that encouraged mills to clinch overseas sales deals early this year.
– In contrast to the 2 million tonnes of exports contracted so far this year, in the first three of the 2018/19 season Indian mills were only able to sell about 850,000 tonnes of sugar. https://www.livemint.com/news/india/indian-sugar-exports-poised-to-hit-record-5-million-tonnes-this-year-11576584359923.html   (17 Dec. 2019)
Tamil Nadu Niligiri all set to go 100% organic The Nilgiris is gearing up to become a total organic district. Recently, municipal administration and rural development minister SP Velumani had declared the Nilgiris an 'organic district'. https://timesofindia.indiatimes.com/city/coimbatore/the-nilgiris-all-set-to-go-100-organic/articleshow/72877164.cms  (19 Dec. 2019) 
ENERGY
Growth in India's renewable energy sector has slumped to a five-year low Renewable energy generation grew at 5.7% in the seven months to October 2019, falling sharply from 28.5% in the year-ago period and 25% in 2018-19. https://economictimes.indiatimes.com/industry/energy/power/growth-in-indias-renewable-energy-sector-has-slumped-to-a-five-year-low/articleshow/72899445.cms  (20 Dec. 2019)
World's Most Promising Renewables Market Has Taken A Turn For The Worst Growth in India's renewable energy output slumped to 5.7 percent over the seven months to October 2019, from 28.5 percent a year earlier, the country's Central Electricity Authority said, as quoted by The Economic Times. Among the reasons for the decline, the authority cited energy output curtailment by different states as well as a slump in energy demand. Last month, Indian media reported a number of coal-fired and nuclear power plants were being shut down temporarily for lackluster energy demand. Some of these, according to the data, had been idle for months. https://oilprice.com/Alternative-Energy/Renewable-Energy/The-Worlds-Most-Promising-Renewables-Market-Has-Taken-A-Turn-For-The-Worst.html  (20 Dec. 2019)
Soon, 'star ratings' for solar PV panels MNRE and the Bureau of Energy Efficiency (BEE) are close to finalising a star rating mechanism for solar Photovoltaic (PV) panels. This is significant because till now the efficiency of energy generation equipment was not rated by the BEE and ratings were largely limited to household appliances such as air conditioners, fans and LED bulbs.
According to officials, the efficiency of panels will be assessed while factoring the energy output over the area covered by the panels. These panels will also be assessed on the annual degradation of PV equipment that leads to lowering of energy output. "Solar PV panels with better star ratings will be more efficient in terms of energy generation and are more resilient to India's climate. One of the biggest impediments to the proliferation of solar energy in the country is the vast variations in climate and the inability of deployed PV panels to resist degradation," an official aware of the development told BusinessLine. The official said, "Currently there is no parameter to pre-assess the quality and energy output sustainability of panels installed in the solar power generation projects." https://www.thehindubusinessline.com/economy/soon-star-ratings-for-solar-pv-panels/article30322800.ece  (17 Dec. 2019)
Telangana 'Make payments to renewable energy firms' The High Court on Dec. 20 directed the APSPDCL to make payments to the renewable energy companies as per the judgment dated September 24. The payment of the admitted amount of ₹1,450 crore should be made in a periodical manner, within four weeks.
A single judge Bench had passed a judgment on September 24 in a batch of writ petitions filed by RE companies Tata Power Renewable Energy, ACME and Walwhan Renewable Energy, Mytrah Vayu Pennar, Chanda Investments, Jindal Aluminium, seeking quashing of the GOs dated July 1 and the Discoms' letter dated July 12 which sought unilateral reduction in the price of power being supplied to Discoms.
The companies sought release of payment by the Discom as no payments had been made to them since May 2018. The single judge quashed the GOs and the Discoms' letter. However, on the issue of payment, the judge directed that the reduction of tariff be determined by APERC and, in the interim period, directed the Discoms to make the payments on the rate that it had provided in its letter — ₹2.43 per unit for wind power and ₹2.44 per unit for solar power. https://www.thehindu.com/news/national/andhra-pradesh/make-payments-to-renewable-energy-firms/article30362874.ece  (21 Dec. 2019)
Nuclear power plant expansion: NGT issues notice to centre, NPCIL NGT bench of south zone in Chennai on Dec 19, 2019 issued notice to the Centre and Nuclear Power Corp of India on a plea questioning environmental clearance to the expansion of Kaiga Atomic Power Project in Uttara Kannada district. A joint appeal by Kaiga Anuvidyut Sthawarad Ghataka Virodhi Horata Samiti, Kadra Anekattina Nirashrtar Sangha and Kaiga Kali Santrastara Sangha said the clearance by the ministry of environment, forest and climate change disregarded adverse impact on the eco-sensitive Western Ghats. They pointed out that the clearance was against the NGT's previous orders for maintaining the eco-sensitive zone of Western Ghats. The clearance was granted to expand the capacity of Kaiga Units 5 & 6 from 235 MW to 700 MW each.  https://energy.economictimes.indiatimes.com/news/power/nuclear-power-plant-expansion-ngt-issues-notice-to-centre-npcil/72901308  (20 Dec. 2019)
ENVIRONMENT
Wastelands Atlas of India Union Minister for Rural Development Shri Narendra Singh Tomar releases 'Wastelands Atlas' – 2019 with robust geospatial information; Atlas to effectively assist in rolling back wastelands for productive use through various land development schemes & programs.
Realizing the importance of availability of reliable database on the wastelands of the country, the Union Minister for Rural Development, Agriculture and Farmers Welfare & Panchayati Raj, Shri Narendra Singh Tomar released the Wastelands Atlas – 2019. The Department of Land Resources in collaboration with National Remote Sensing Centre (NRSC), Department of Space has published Wastelands Atlases of India – 2000, 2005, 2010 & 2011 editions. The new wastelands mapping exercise, carried out by NRSC using the Indian Remote Sensing Satellite data is brought out as the fifth edition of Wastelands Atlas – 2019. India with 2.4% of total land area of the World is supporting 18% of the World's population. The per capita availability of agriculture land in India is 0.12 ha whereas World per capita agriculture land is 0.29 ha. Unprecedented pressure on the land beyond its carrying capacity is resulting into degradation of lands in the Country. Therefore, robust geospatial information on wastelands assumes significance and effectively helpful in rolling back the wastelands for productive use through various land development programmes / schemes.
This Wastelands Atlas-2019 provides district and state wise distribution of different categories of wastelands area including mapping of about 12.08 Mha hitherto unmapped area of Jammu & Kashmir. The changes in wastelands between 2008-09 and 2015-16 have been presented in the Atlas. The effort has resulted in estimating the spatial extent of wastelands for entire country to the tune of 55.76 Mha (16.96 % of geographical area of the Country i.e. 328.72 Mha) for the year 2015-16 as compared to 56.60 Mha (17.21%) in the year 2008-09. During this period 1.45 Mha of wastelands are converted into non wastelands categories. There is a net conversion of 0.84 Mha (0.26%) of different wasteland categories in the country during
2008-09 to 2015-16. A reduction in wasteland area was observed in the categories of land with dense scrub, waterlogged and marshy land, sandy areas, degraded pastures / grazing land and gullied and / or ravinous land.
The wastelands have undergone positive change in the states of Rajasthan (0.48 Mha), Bihar (0.11 Mha), Uttar Pradesh (0.10 Mha), Andhra Pradesh (0.08 Mha), Mizoram (0.057 Mha), Madhya Pradesh (0.039 Mha), Jammu & Kashmir (0.038 Mha) and West Bengal (0.032 Mha). Majority of wastelands have been changed into categories of 'croplands' (0.64 Mha), 'forest-dense / open' (0.28 Mha), 'forest plantation' (0.029 Mha), 'plantation' (0.057 Mha) and 'industrial area' (0.035 Mha) etc.  https://dolr.gov.in/documents/wasteland-atlas-of-india
Wildlife clearances analysis The Legal Initiative for Forest and Environment (LIFE) have been analysis of the approvals granted by the Standing Committee of National Board for Wildlife (SC NBWL) under the provisions of the Wildlife (Protection) Act 1972. Six-monthly analysis of the approvals in order to understand the extent of diversion as well as areas where such diversions have taken place. https://thelifeindia.org.in/upload/files/LIFE-%20Wildlife%20Clearances%202019%20%28Jan-%20June%29_Web.pdf
Mumbai's Coastal Road project On Dec. 17, the Supreme Court stayed a Bombay High Court order that had quashed Coastal Regulation Zone clearance granted to the southern part of Mumbai's coastal road project.
– Environmentalists, activists and fishermen opposed the project. Their main contention was that the BMC is implementing the project with faulty and 'illegal' green clearances accorded in May 2017 by the MoEFF & CC. They have claimed the project lacks a mandatory prior environmental clearance under the Environmental Impact Assessment (EIA) notification of 2006. Activists had demanded that a biodiversity study of the Mumbai coast is also required before going ahead. Activists have argued that BMC had cut several corners to get clearances. They also called a National Institute of Oceanography (NIO) report flawed as it relied on only 14 days' pre-monsoon data. An EIA study requires impact in all four seasons to be studied, they contended. Fishermen also claimed that the reclamation will destroy shallow water fishing and increase the turbidity of water, and that the narrow gaps between pillars will hinder movement of fishing boats. https://indianexpress.com/article/explained/mumbais-contentious-road-project-coastal-regulation-zone-6172297/  (19 Dec. 2019)
चार साल में काट दिए गए 95 लाख पेड़ पेड़ों के कटान पर पर्यावरण वन एवं जलवायु परिवर्तन मंत्रालय की एक रिपोर्ट के मुतबिक 2015-2016 से 2018-2019 तक देश में 94,98,516 पेड़ काट दिए गए. सबसे ज्यादा पेड़ काटने वाले राज्यों में तेलंगाना, महाराष्ट्र, मध्य प्रदेश, छत्तीसगढ़ , आंध्र प्रदेश, उत्तर प्रदेश और हरियाणा शामिल हैं. बेरहम विकास के नाम पर तेलंगाना में 15 और महाराष्ट्र में 13.42 लाख पेड़ काट दिए गए.  https://hindi.news18.com/news/delhi/95-lakh-trees-were-cut-in-four-year-our-concerns-over-pollution-just-a-show-off-ministry-of-environment-forest-and-climate-change-dlop-2695426.html  (16 Dec. 2019)
Study More plastic pollution on Maharashtra beaches than Karnataka, Goa The study has blamed plastic industries located near the shore and increased tourism activities for pollution. "The highest abundance of macro and microplastic contaminants is found on beaches in Maharashtra at the high tide line as compared to Karnataka and Goa," says the study conducted by the Goa-based National Institute of Oceanography (NIO).
"Such a phenomenon of finding macro and micro-plastics in abundance on Maharashtra beaches suggests that the contaminants are land-based, like (coming from) near shore plastic industries, port areas, petroleum industries and high tourism activities," it said. The study, titled 'Assessment of macro and micro plastics along the west coast of India: abundance, distribution, polymer type and toxicity', was published in the Netherlands-based journal 'Chemosphere' last week. https://www.timesnownews.com/mirror-now/in-focus/article/more-plastic-pollution-on-maharashtra-beaches-than-karnataka-goa-study/530425  (22 Dec. 2019)
CLIMATE CHANGE
Western Ghats Monoculture plantation a threat: Study The paper titled 'Carbon Sequestration Potential of the Forest Ecosystems in the Western Ghats, a Global Biodiversity Hotspot' was published last month. The study notes that monoculture plantation, agricultural expansion and other developmental activities like mining and hydroelectric projects will result in erosion of 0.23 MGg of carbon sink capacity of the Western Ghats between 2018 and 2031.  https://theprint.in/science/not-only-development-work-western-ghats-face-threat-from-plantations-and-agriculture-too/334109/  (14 Dec. 2019)
Research Running out of fertile soil Measuring soil formation at an arable farm in Nottinghamshire, UK, researchers estimated that the uppermost 30 centimeters could be eroded in as little as 138 years, with the underlying sandstone bedrock emerging in 212 years. This may not seem like an urgent crisis.
But given that these soils have been functioning for the last 10,000 years, this projection could be the final 1% of their lifespan. https://phys.org/news/2019-12-soil-ally-climate-changebut-fast.html   (17 Dec. 2019)
SOUTH ASIA
India Bangladesh Technical talks on sharing of river water cancelled India-Bangladesh Joint Rivers Commission's technical-level talks that were scheduled to begin on Dec. 19 were cancelled at the last minute, an official of the Ministry of Jal Shakti said on Dec. 18. Though the official didn't mention any specific reason for cancellation of the talks, he said, "It was a request from the Bangladesh side."
– However, sources said the meeting was postponed due to the delay in the exchange of data on six common rivers which was updated several years ago. Noting that the meeting was scheduled to be held on December 19-20, the official said the new date of the meeting has not been finalised yet.
– The cancellation of the meeting comes at time when the country is witnessing protests against the Citizenship (Amendment) Act passed by Parliament earlier this month. Last week, Bangladesh Foreign Minister A K Abdul Momen and Home Minister Asaduzzaman Khan, too, cancelled their scheduled visits to India. India and Bangladesh share 54 rivers and a Joint River Commission is functioning since June 1972. Besides this, technical level meetings are held regularly.   https://indianexpress.com/article/india/india-bangla-technical-talks-on-sharing-of-river-water-cancelled/  (19 Dec. 2019)
-India-Bangladesh Joint Rivers Commission (JRC) talks were to begin Dec. 18. Exchange of data on six common rivers, which was last updated 34 years ago, was to be done during the meetings. However, the Bangladeshi side has pulled out of the talks at the last minute.  https://www.timesnownews.com/india/article/another-fallout-of-citizenship-law-bangladesh-pulls-out-of-river-water-talks-with-india-at-the-last-minute/528734  (18 Dec. 2019)
Nepal Lost Arun III
Ram Sharan Mahat former finance minister is wrongly blaming global activism for halt, delay of Arun III hydro project. Govt must help communities take informed, free, fair decision by conducting EIA, SIA, public hearing before pushing such projects which impact the people, environment, river ecosystem immensely.  https://myrepublica.nagariknetwork.com/news/how-nepal-lost-arun-iii/  (19 Dec. 2019)
ASIA
Vietnam Hydropower dams run out of water on lack of rain December is the time when the Bung River Hydropower Project No.4 in Quang Nam Province's Nam Giang District enters its peak power generation phase since it is the end of the rainy season and the reservoir has filled up. But not this year. Two of its generators have been shut down for almost a month due to a lack of water. A heatwave and scanty rainfall have resulted in low water levels in hydropower dams in the central region, forcing several to shut down.
Other hydropower dams in Quang Nam such as the Bung River Hydropower Project No.2 in Nam Giang District and A Vuong in Dong Giang District also face the same situation with their reservoirs only filled to 25-30 percent of their capacity. The province Chairman, Le Tri Thanh, said hypropower plants had been told to halt operations until December 30 and instead prioritize water supply for daily needs and irrigation.
In Nghe An Province, the water level in the Ban Ve Dam in Tuong Duong District is down to the lowest level ever since it was built nine years ago. It is at 193 meters, seven meters lower than the average of 200 meters. The Ministry of Industry of Trade has said the electricity output by hydropower plants at the beginning of 2020 will be lower than the normal level by 4.55 billion kWh. The country's biggest hydropower plant, Hoa Binh, on the Da River in the northern province of Hoa Binh, has seen the water level in its dam drop to its lowest in 30 years at just above 100 meters. https://e.vnexpress.net/news/news/hydropower-dams-run-out-of-water-on-lack-of-rain-4031062.html  (22 Dec. 2019)
MEKONG Vanishing fish signal tough times ahead in Cambodia River waters fall to a record low as dams continue to be built, putting hundreds of species at risk.  https://www.theguardian.com/environment/2019/dec/16/mekong-basins-vanishing-fish-signal-ill-times-ahead-for-cambodia-aoe  (16 Dec. 2019)  
– Rising tides in the delta have major ramifications for flooding in subsiding and increasingly vulnerable cities, and river bank erosion. While sea level rise and climate change have received most attention in relation to the sinking and shrinking of the Mekong delta, the research shows that in the last 20 years, they have driven less than 5% of these trends. The primary culprit is direct human intervention in the form of sand mining and hydropower dams.  https://wwf.panda.org/our_work/water/freshwater_news/  (10 Dec. 2019)
Southeast Asia Rivers under threat From rivulets to regionwide river channels, the Southeast Asian region hosts dozens of rivers. The most well-known river in Southeast Asia is the Mekong River – spanning five countries in the region itself. The Mekong, which is also the 12th longest river in the world is a major water source for drinking, fishing and agricultural needs for millions of people. What many do not know about it however, is that it is also a dumping ground for garbage and waste deposits, making it one of the most polluted rivers in the region.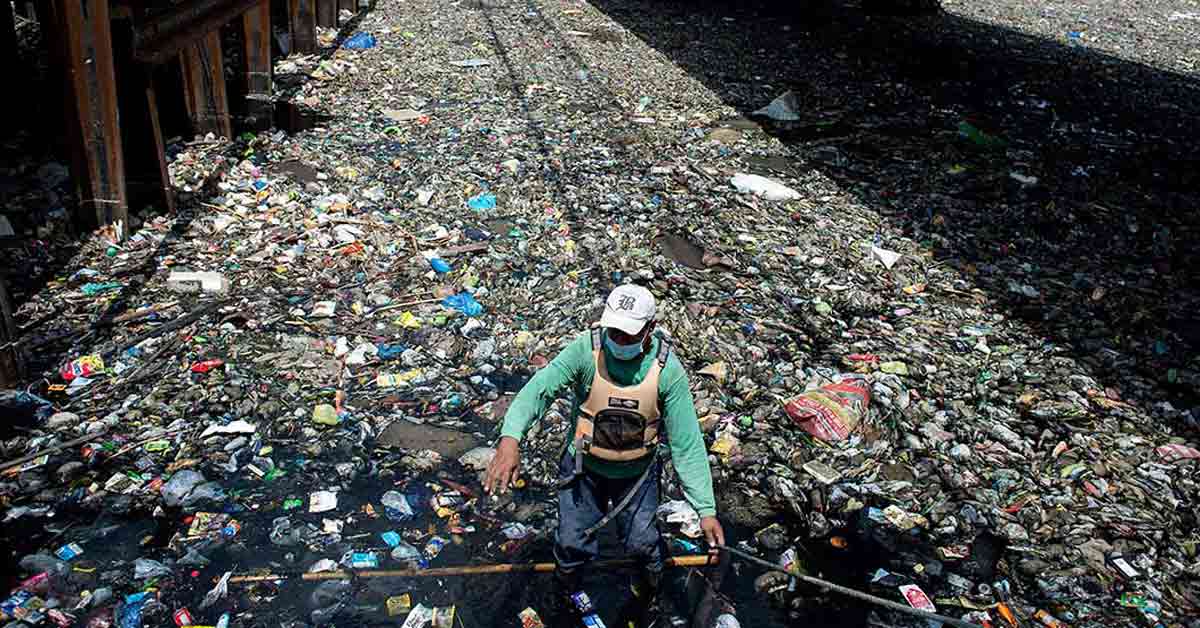 – The Marilao River flows through Metro Manila in the Philippines. Its pollution is one of the major causes of concern for both, the government of the Philippines as well as for the world. Hazardous, non-recyclable objects such as plastic bottles and rubber slippers, amongst others are commonly found floating on the river. Toxic industrial waste products are dumped into the river each day while household garbage is discarded into the Marilao in huge quantities as well.
– Based on the Advanced Study of Sustainability's Policy Brief report, pollution levels in Metro Manila's rivers are so high that "they could be considered open sewers." The main cause is the untreated residential waste that flows directly into the waterbodies. According to official statistics, only 20 – 30 percent of the city's households are connected to a sewerage system. The remaining 70 percent of households have septic tanks, which in many cases leak human waste into underground aquifers.
– Another headlining river in the region is the Citarum that flows through the Indonesian province of West Java. The Citarum River is an important resource which aids in agriculture, water supply, industry, fishery, and production of electricity. However, it is now filled with tonnes of domestic and industrial waste and mercury levels in the river is 100 times more than the legal amount.
– The other rivers in the region facing pollution include the Irrawady River in Myanmar, Chao Phraya in Thailand and the Kinabatangan in Malaysia. Causes and effects behind the pollution are similar between these and other rivers in the region. https://theaseanpost.com/article/southeast-asias-rivers-under-threat  (12 Dec. 2019)
THE REST OF THE WORLD
International Rivers Watered Down: How do big hydropower companies adhere to social and environmental policies and best practices? International Rivers has released its latest and most comprehensive report on corporate accountability. It has already received attention from South China Morning Post and Reuters. Unsurprisingly, the report finds that the world's largest hydropower corporations fail to meet basic social and environmental standards in preparing and constructing new dams. See Report here:  https://www.internationalrivers.org/resources/watered-down-how-do-big-hydropower-companies-adhere-to-social-and-environmental-policies  (4 Nov. 2019)
IUCN-outsourced paper finds no proof Rufiji dam project can meet Tanzania's development needs UNESCO concerned about insufficient Strategic Environmental Assessment of the Rufiji Hydropower Project in Selous Game Reserve (Tanzania). In response to the results of the independent technical review of the Strategic Environmental Assessment (SEA) commissioned by IUCN, the World Heritage Centre expresses grave concern over the state of conservation of Tanzania's Selous Game Reserve World Heritage site and the impacts of the Rufiji Hydropower on the property.
The review concludes that the strategic environmental assessment of the Rufiji hydropower project inside the World Heritage site falls "fundamentally short of both international and national guidance for a [strategic environmental assessment (SEA)]".
The World Heritage Committee in previous Decisions had requested Tanzania to fully assess the cumulative impacts of the Stiegler's Gorge hydropower project on the property and its wider landscape through a Strategic Environmental Assessment (SEA), undertaken to the highest international standards, and to consider alternatives. The independent review, released by IUCN, concludes that the strategic environmental assessment (SEA) of the Rufiji Hydropower Project inside the Selous Game Reserve World Heritage site is completely insufficient and does not assess the project's economic viability, social and environmental impacts, or project alternatives. The review further points out that, "Given the advanced stage of project planning, the Rufiji assessment cannot deliver the credible input into strategic decision-making that a SEA is intended to provide". It notes that alternative project options, including alternative locations, are only superficially assessed. The SEA was completed after the construction contract for the project was signed and work had already begun. The World Heritage Centre sent the results of the review to the Tanzanian Government.
Also known as the Stiegler's Gorge dam project or Nyerere hydropower project, it would involve a 130-meter-high dam on the Rufiji River, a 914 sq. km reservoir, and the deforestation of nearly 1,000 sq. km in the very heart of the World Heritage site.
The World Heritage Committee has closely followed the proposed dam construction and urged Tanzania not to proceed with it. The Committee's position is that the construction of dams with large reservoirs within the boundaries of World Heritage properties is incompatible with their World Heritage status. At its last session in Baku, Azerbaijan in July 2019, the Committee concluded that the project would likely lead to irreversible damage to the site's Outstanding Universal Value and hence fulfil the conditions for removal of the property from the World Heritage List, in accordance with Paragraph 192 of the Operational Guidelines.
The Selous Game Reserve was inscribed on UNESCO's World Heritage List in 1982 as one of Africa's largest wilderness areas and is home to iconic species such as the elephant and the critically endangered black rhinoceros. In 2014, the reserve had been initially included on the List of World Heritage in Danger as result of the significant decline in its elephant population due to poaching. The threat of the dam was added to the justification for danger-listing in 2018.
The Committee has urged the State Party to invite a joint World Heritage Centre/IUCN Reactive Monitoring mission to the property without further delay to review the status of the dam project, to verify the extent of the damage already incurred, and to assess the state of conservation of the property. The World Heritage Centre awaits the Government's invitation for the mission. The full independent review is available on the IUCN website: https://www.iucn.org/news/world-heritage/201912/iucn-outsourced-paper-finds-no-proof-rufiji-dam-project-can-meet-tanzanias-development-needs  (5 Dec. 2019)
In victory for Harvey victims, Army Corps found liable for flooding damage upstream of Addicks, Barker reservoirs A federal judge on Tuesday (Dec 17, 2019) ruled the U.S. Army Corps of Engineers was liable for damage in 2017 flood and storm caused by its decision to retain floodwaters upstream of the Addicks and Barker reservoirs during Hurricane Harvey, a move that caused severe and widespread flooding to homes and businesses on the far-west outreaches of the Houston region. In a historic victory against the federal government, a judge from the U.S. Court of Federal Claims ruled the flood damage above the two World War II-era dams that span Harris and Fort Bend counties was a foreseeable result of government's actions. U.S. Judge Charles F. Lettow detailed how government officials knowingly and intentionally used private property to store rising floodwaters. He ruled — based on mountains of complicated data, testimony, evidence and an in-person tour of bellwether properties — that the victims living near the federally owned reservoirs did not know their property was in a flood pool and that they must be allowed to seek compensation for their losses. The judge will assess evidence on damages at a hearing set for Jan. 21, 2020 in Houston. Attorneys for the 10-12000 properties of residents and businesses that brought suit estimated that the cost of damages could surpass $1 billion.
– The court separated the cases in large part because the facts for those above and below the dams were different. "Equipped with the knowledge that storms of the design storm magnitude were probable, the Corps did not stray from its primary objective to prevent downstream flooding (indeed, it probably could not), even when it knew that could well mean impounding water on private property," Lettow wrote. Property owners had reasonable "investment-backed" expectations they wouldn't be inundated, the judge wrote. "It is true that Tropical Storm Harvey was a record-setting storm," the judge wrote in a 46-page opinion. "But the evidence markedly shows that pools of this size and the attendant flooding of private property were, at a minimum, objectively foreseeable. Thus, Harvey's magnitude does not exculpate the government of liability for its actions." "Plaintiffs have sufficiently demonstrated that the inundation of floodwaters onto their private property was the 'direct, natural, or probable result' of the government's activity," he wrote.
– Documents presented during the trial showed how public officials, including Army Corps leaders, had evidence of the mounting pressure on Addicks and Barker, compounded by urban sprawl, but they opted to wait and see. As far back as 1973, the Corps lamented that the possibility of flooding lands in the reservoirs beyond the government-owned land was soon expected to become a public issue. Since the early 1990s, reports have outlined the problems and identified potential remedies. But decision-makers concluded each time that the situation wasn't bad enough to justify costly remedies. https://www.houstonchronicle.com/news/houston-texas/houston/article/In-victory-for-Harvey-victims-U-S-Army-Corps-14913223.php  (17 Dec. 2019)
$800,000 grant awarded for Cuyahoga River dam removal The U.S. Environmental Protection Agency recently awarded an $800,000 grant to the Northeast Ohio Four County Regional Planning and Development Organization (NEFCO) to remove the dam — known by many names, including the Brecksville Dam, State Route 82 Dam, Station Road Dam and Canal Diversion Dam — and the resulting impoundment from the Cuyahoga River.
The project will open a segment of the river to critical fish passage and historic free-flowing conditions and address other environmental impairments in the Cuyahoga River Area of Concern, according to the EPA. NEFCO is one of several partners on the project, including the nonprofit Friends of the Crooked River and the Ohio EPA. The 8-foot-high dam is within Cuyahoga Valley National Park. It feeds water into the Ohio & Erie Canal that then drains north through CVNP and into Cleveland Metroparks' Ohio & Erie Canal Reservation, according to CVNP.
The Brecksville Dam is the latest in a series of dams to be removed from the river in an effort to improve water quality by letting the 100-mile river flow naturally. Dams in Kent, Munroe Falls and two in Cuyahoga Falls have already come down in recent years. After the Brecksville Dam is gone, the last dam remaining on the Cuyahoga will be the 60-foot-tall Gorge Dam, built between Akron and Cuyahoga Falls in 1911 for hydroelectric power. It's no longer functional and is slated for removal in the early 2020s.  https://www.beaconjournal.com/news/20191128/800000-grant-awarded-for-cuyahoga-river-dam-removal  (28 Nov. 2019)
Supreme Court overturns decision on hydro dams on Lamoille and Green rivers Vermont's top court has ruled that three dams on the Lamoille and Green rivers must follow flow rates imposed by environmental regulators, overturning a lower court's decision. In a decision issued Friday, the Supreme Court said the environmental court had "erred in failing to give deference" to the state Agency of Natural Resources' water quality standards.  Morrisville Water and Light applied in 2010 for water quality certifications from the state as part of the relicensing process for three hydroelectric dams: at Cadys Falls and Morrisville on the Lamoille, and the Green River Reservoir dam.
In 2016, ANR issued the certification, setting flow rates at the Morrisville dam of 70 cubic feet per second to protect brook trout and 80 cubic feet per second at Cadys Falls for rainbow trout. The agency also set seasonal flow and reservoir elevation requirements for the Green River dam. Morrisville Water and Light appealed the certification to the state Environmental Court, seeking lower flow rates to protect its hydroelectric operations. Meanwhile, the Vermont Natural Resources Council and Vermont Trout Unlimited argued that ANR's flow rates were too low to meet water quality standards. And the Vermont Paddlers' Club also appealed, disputing the state's finding that whitewater paddling was not an "existing use." https://vtdigger.org/2019/11/22/supreme-court-overturns-decision-on-hydroelectric-dams-on-the-lamoille-and-green-rivers/  (22 Nov. 2019)
Damming the Little Colorado River for power projects is opposed by tribes, environmentalists A Phoenix company wants to build two massive hydroelectric projects on the Little Colorado River, a main tributary of the Colorado River, which carves the Grand Canyon. Environmentalists and Native Americans say the projects threaten life within the Canyon and would defile sacred land. Pumped Hydro Storage LLC has applied for permits to assess the feasibility of two projects consisting of four dams, two reservoirs and generators. Approval of the permits only would allow the study of the area, not construction.
The Hopi Tribe, which holds the land in question to be sacred, and the Grand Canyon Trust filed motions to intervene in the permit process. Although the projects would be about 5 miles outside Grand Canyon National Park, they would directly affect the water supply of the canyon, according to the trust, whose stated mission is to safeguard the Canyon and the Colorado Plateau while supporting the rights of Native people. https://cronkitenews.azpbs.org/2019/12/20/colorado-dams-plans-opposed/  (20 Dec. 2019)
Atmospheric Rivers Can Be Too Much of a Good Thing Atmospheric rivers are generally beneficial, but with the intensity of storms increasing and a couple of close calls, California is ripe to get hit with a storm that could be devastating to communities and the economy. https://www.govtech.com/em/safety/Atmospheric-Rivers-Can-Be-Too-Much-of-a-Good-Thing.html  (17 Dec. 2019)
Namibia Power supply squeezed as drought hits hydropower plant Namibia's electricity generation has dropped to below 40 per cent of its capacity as the worst drought in almost a century has hit the country's own hydropower plant and others in the region reliant on water from dams and rivers. The drought, plus power blackouts at South Africa power company Eskom, on which Namibia relies for 70 per cent of its energy requirements, has put the security of the country's electricity supply at risk.  https://energy.economictimes.indiatimes.com/news/renewable/namibias-power-supply-squeezed-as-drought-hits-hydropower-plant/72882488  (19 Dec. 2019)
Research New Technique for Modeling Land Subsidence Facilitates Better Groundwater Management   From the paper: "Methods to better predict subsidence and prioritize areas likely to benefit from managed aquifer recharge (MAR) to minimize subsidence while preventing loss of storage capacity are urgently needed. The hybrid InSAR/AEM method developed here can be used to predict subsidence under a variety of pumping/recharge scenarios and provide groundwater managers with a useful oversight tool". https://woodsinstitute.stanford.edu/system/files/publications/Groundwater_Mgmt_Policy_Brief.pdf  (Dec. 2019)
Uranium-reducing electrode cleans up groundwater An electrochemical technique could prevent the spread of uranium in contaminated groundwater and provide a new way to source material for use in nuclear fuel.
Researchers in China have developed a titanium electrode that provides a way to remove the uranium from contaminated water supplies. In testing, the electrode reduced uranium in water to levels safe to drink.  https://www.chemistryworld.com/news/uranium-reducing-electrode-cleans-up-groundwater/4010949.article  (19 Dec. 2019)  
Compiled by SANDRP (ht.sandrp@gmail.com)
Also see: DRP News Bulletin 16 Dec 2019 & DRP News Bulletin 9 Dec. 2019
Follow us on: www.facebook.com/sandrp.in; https://twitter.com/Indian_Rivers