GANGA Uttar Pradesh Floodplain set to be demarcated for 1st time State government has demarcated the Ganga's floodplain and submitted a final report to the Jal Shakti ministry. The NMCG under Jal Shakti ministry would be the final authority to decide the floodplain. Once the report is approved, the centre would notify Ganga's floodplain in the state for the first time.
In the first phase, the river stretch from Haridwar till Unnao has been covered. At least 200 metres from the embankment in the city and 500 metres from the embankment in rural areas might be marked as the river's floodplain. A floodplain is the maximum area that a river has flooded in 25 years. Though the river may not rise that high every year but the demarcating it will mark the area that a river may engulf.
After the floodplain demarcated, it would further be divided into 'no-development' and 'restrictive' zones. The activities for each of the zones would be defined by the Centre and state government. If any activity is allowed in the 'no development' zone, it would be agriculture but on the condition that no fertilizer would be used, said sources in the state government. https://timesofindia.indiatimes.com/city/lucknow/gangas-floodplain-set-to-be-demarcated-for-first-time/articleshow/70877778.cms  (28 Aug. 2019)
Uttarakhand App to map Ganga water, aquatic life Wildlife Institute of India (WII) has launched a mobile application "Ganga Data Collector" under the "Biodiversity and Ganga Conservation" project initiated by the National Mission for Clean Ganga (NMCG) of Union Ministry of Jal Shakti. The app will provide field researchers with a complete data entry solution to monitor the aquatic population in the river.
The scientists of WII, Ganga Prahri volunteers and staff of the forest department in 11 states of the Ganga Basin will use this application on their mobile phones for faster collection of more authentic and accurate data related to water quality and aquatic life in Ganga. In future, similar mobile applications are proposed to be used in the physio-chemical test of other rivers across the country. https://indianexpress.com/article/india/an-app-to-map-ganga-water-aquatic-life/  (23 Sept. 2019)
Govt sets early deadline for Ganga hydro projects to ensure flow levels There are 16 commissioned projects and 13 under-construction projects along the Ganga. "The CWC has for a year monitored flows from the these projects and what we found was that all of the projects had the capacity to comply with the e-flow regime," said Rajiv Ranjan Mishra, DG, NMCG, "Only half the projects were compliant and the others were non compliant only because they had time till 2021. This is unacceptable, and so we've made this change." https://www.thehindu.com/news/national/government-sets-early-deadline-for-ganga-hydro-projects-to-ensure-flow-levels/article29478721.ece  (22 Sept. 2019)
MoEF 1st catchment treatment plan for Ganga to meet climate goal; developed: Official Speaking at the 14th conference of parties (COP 14) to the United Nations Convention to Combat Desertification (UNCCD) being held at Greater Noida, Siddhanta Das, DG of Forests, MoEF, said that in order to fulfil its commitment to create additional 2.5-3 billion tonnes of carbon sink by 2030, India has developed its first catchment treatment plan for the river Ganga. The commitment to increase additional 2.5-3 billion tonnes carbon sink was made by India in the Paris Agreement in 2015 to fight climate change.
"The first such catchment treatment plan has been developed for the Ganges by the Forest Research Institute (FRI), and similar plans are being developed for nine major river systems by Indian Council for Forestry Research and Education (ICFRE)," Das said at a side event hosted by The Energy and Resources Institute (TERI). Speaking about agro and farm forestry, he further said, "India's net annual import of wood and wood-based products is Rs 42,000 crore. Encouraging farmers to grow tree outside forests can enhance incomes and accelerate the carbon sequestration process." https://economictimes.indiatimes.com/news/politics-and-nation/india-has-developed-first-catchment-treatment-plan-for-ganga-to-meet-climate-goal-official/articleshow/71101601.cms     (12 Sept. 2019)   
YAMUNA Delhi NGT ask DDA to begin demarcation of floodplains' NGT has directed the DDA to undertake the process of demarcation of the Yamuna floodplains within three months and subsequently start work on the biodiversity parks. The green panel also directed the DDA to ensure that "no activity of edible crop or cultivation" on the floodplains takes place. The urban body was also directed to complete installation of CCTVs on the floodplains to prevent encroachment.
Additionally, the Delhi Pollution Control Committee (DPCC) was directed to furnish monthly reports on the water quality. "For failure to comply with this direction, the DPCC will be liable to pay environment compensation of ₹2 lakh per month to the CPCB for restoration of environment with effect from October 1, 2019. The amount can be recovered from the erring officers," the Bench said. https://www.thehindu.com/news/cities/Delhi/begin-demarcation-of-yamuna-floodplains/article29395888.ece  (12 Sept. 2019)
Ken Betwa LinkProject may be economically unviable: SC committeeDetailed article on CEC Ken Betwa Report: https://india.mongabay.com/2019/09/ken-betwa-river-linking-project-may-be-economically-unviable-says-supreme-courts-committee/  (18 Sept. 2019) 
Madhya Pradesh NGT seeks report on steps for gharial conservation  The NGT has directed state govt to submit within 3 weeks separate progress report of the departments concerned on the steps taken according to an action plan to conserve gharial habitat along the Son river. Stating that the govt had filed an additional status report instead of a progress report as directed by it, the NGT held that the status report didn't make clear the action taken so far or what remained to be done.
In an order dated July 31, 2018, the NGT had constituted a committee to prepare an action plan to check illegal mining, conserve gharials and turtles, and maintain a minimum ecological flow downstream the Ban Sagar Dam. While it was asked to frame a plan within a month of its constitution, it had to submit a report within three months. However, it submitted the report only in February this year. https://www.thehindu.com/news/national/other-states/ngt-seeks-report-on-steps-for-gharial-conservation/article29443578.ece  (9 Sept. 2019)
Encroachment on waterbodies will be seen as crime: CM Speaking at a committee of water experts, constituted to draft the "Right to Water Act", at the state secretariat in Bhopal on Sept. 17, CM Kamal Nath said that encroachments on riverbanks and lakes would be considered a crime and all encroachments on riverbanks, ponds and other water sources will be removed.
Mr Nath also said the draft of the Right to Water Act should be prepared soon so that it can be introduced in the winter session of the Legislative Assembly, the spokesperson informed. The meeting was attended by committee chairman Dr Mihir Shah and co-chairman, Magsaysay award winner Rajendra Singh, among others.  https://www.ndtv.com/india-news/encroachment-on-water-bodies-will-be-considered-as-crime-kamal-nath-2102587  (17 Sept. 2019)
CM Kamal Nath on Sept. 17 promised to launch an investigation into scams in the name of religion and the Narmada river that allegedly took place during the BJP-led govt in the state. Ahead of the Assembly elections last year, the Congress had said that if voted power, it would probe into illegal mining in the Narmada riverbed and former CM Chouhan's claim of planting 1 cr saplings in a single day. https://www.news18.com/news/politics/will-probe-scams-committed-in-name-of-religion-and-narmada-says-kamal-nath-2312723.html  (17 Sept. 2019)
KRISHNA Andhra Pradesh CRDA issues fresh notice for demolition of Chandrababu Naidu's temporary residence The report says Naidu was warned by his officials when he was still CM that the building is on river bed and its illegal. Officials had pointed out that the Lingamaneni building was constructed at 19 m, whereas the maximum flood level is 22.6 m. Besides, the building rules were violated and so were the CRDA master plan regulations, they said. https://www.thehindu.com/news/national/andhra-pradesh/crda-issues-fresh-notice-for-demolition-of-chandrababu-naidus-temporary-residence/article29475637.ece  (21 Sept. 2019)
Telangana No Uranium mining in Amrabad Tiger Reserve forest: CM Asserting that the Telangana government is against uranium mining in Amrabad Tiger Reserve (ATR), CM K Chandrasekhar Rao on Sept. 15 said that an appropriate resolution would be passed in the Assembly and Council, expressing the opinions of both houses. He said the proposed exploration may contaminate river Krishna on which Hyderabad depends for drinking water and clarified that the state government had never accorded permission for uranium mining post June 2014 (four months after the new state came into being).
"We have no intention of allowing uranium mining… We will not allow Nallmala forests (where the tiger reserve is) to be destroyed. It will contaminate Krishna river from which we get drinking water. It will impact our capital city Hyderabad. So at any cost we will not allow uranium mining. This is our firm decision. I request the people of state not to worry about it." Mr. Rao said that even if the centre insisted on going ahead with the exploration, the state would fight it unitedly. https://www.thehindu.com/news/national/telangana/no-uranium-mining-in-amrabad-tiger-reserve-forest-telangana-cm/article29423784.ece  (15 Sept. 2019)
CAUVERY Tamil Nadu Govt sets up 16-member panel for restoration  The state govt has set up a 16-member multi-disciplinary committee to implement the ambitious Nadanthai Vaazhi Cauvery to restore Cauvery and its tributaries on the lines of the Ganga Restoration and Rejuvenation. A committee headed by PWD secretary also visited New Delhi and held preliminary talks with the NMCG last week to kick start the multi-crore rupee program. The CM met PM Modi in June and requested financial support from the Centre and external funding agencies to the programme, which will cost about 7,000 crore to 10,000 crore.
The new committee is likely to entrust the work for preparing a detailed project report shortly to Water and Power Consultancy Services (WAPCOS) of the Union Jal Shakti ministry. The agenda is to have a multi-departmental approach for bio-diversity conservation, afforestation, cleaning of river surface, setting up STP, river front development and rejuvenation of the river and its main tributaries – Bhavani, Amaravathi and Noyyal. https://timesofindia.indiatimes.com/city/chennai/fruit-vegetable-farmers-in-a-soup/articleshow/71134812.cms  (15 Sept. 2019)
Arunachal Pradesh After failed push, Govt begins scrapping dam projects CM inaugurating the State's first community-managed mini hydroelectric project at Dikshi in West Kameng district on September 13, said his govt terminated 22 projects worth 3,800 MW while another 46 projects worth 8,000 MW had been served notices.
"These projects have not progressed and people have lost confidence in them. The government is reviewing the hydro-power projects periodically and action will be taken against the power developers found non-performing," Mr. Khandu said. https://www.thehindu.com/news/national/other-states/after-years-of-hydro-push-arunachal-begins-scrapping-dam-projects/article29422880.ece  (15 Sept. 2019) 
National Forestry intervention key to river revival: Experts Defining the riverscape and identifying tree species for plantation in riparian zones through forestry intervention is the need of the hour for rejuvenation of Godavari, Krishna and Narmada rivers, said experts at a Detailed Project Report (DPR) meeting on their revival on Sept. 2019.
The Institute of Forest Biodiversity (IFB), Hyderabad, is the Centre-appointed nodal institute looking into the preparation of the Godavari river DPR, which is currently in phase 1 of data gathering. As per the project outline, the DPR is to be submitted by March 2020, following which a five-year implementation window will translate its suggestions into ground reality. The Institute of Wood Science and Technology, Bengaluru, is looking into the DPR on Krishna river rejuvenation, while the Tata Institute of Fundamental Research is looking into the DPR on Narmada river rejuvenation. https://timesofindia.indiatimes.com/city/pune/forestry-intervention-key-to-river-revival-experts/articleshow/71192311.cms  (19 Sept. 2019)
BJP-Led States, others had opposed NWB The Wire has accessed official documents in response to a RTI request which reveal that the Centre has declared national waterways in states without proper deliberation with the respective governments. It is noteworthy that the Centre's legislative department had advised the Ministry of Shipping that the Bill should be prepared after discussion with the states as well as different ministries. https://thewire.in/government/national-waterways-bill-bjp-states-opposition  (19 Sept. 2019)
Study Mistaken Beliefs About Rivers' 'Excess' Water Has Diminished the Ganga Researchers from over 15 countries have developed Connectivity Status Index to measures cumulative impacts of developmental projects on river connectivity.
Human interventions like buildings on floodplains and roads across rivers also affect connectivity. However, the teams that assess the cumulative environmental impact of upcoming projects often neglect these. Instead, they choose to focus "too much on the river condition immediately at the site of the dam or the barrier, and disregard environmental effects further away, including many kilometres downstream or laterally," Günther Grill, a scientist McGill University, Canada, told The Wire. Grill is one of the members of the study.
Now, Grill and his peers from 15 countries have combined different types of connectivity into one unified index – a single number whose values can give researchers a sense of how well the river is connected. They call it the connectivity status index (CSI). CSI is a percentage score based on five pressure factors in and around a river basin.
The new method employs satellite images to map the precise location of a barrier – a road or a dam – on the global river network. Using statistical models, the scientists then calculate the CSIs for all rivers and assess how each pressure factor alters the river's connectivity.
A lower CSI, say about 30%, means the river is more regulated than a river with a CSI of 60%. But the scientists have also determined a cut-off: only those rivers with a CSI in excess of 95% are to be considered free-flowing. And in cases where the CSI is less than 95%, the scientists have also determined how different factors affect connectivity across a few kilometres at a time.
"The approach is novel and enables the assessment of river reaches less than one kilometre long to rivers longer than a thousand kilometres," T.V. Ramachandra, a scientist at the Centre for Ecological Sciences at the Indian Institute of Science, Bengaluru, told The Wire. Ramachandra was not involved in the study.
Some stretches of a river are populated by endangered species and are thus more critical than others. Tampering with them could have a greater environmental impact. For example, diverting the Ganga's water into canals has reduced its flow in the middle stretch, between Haridwar and Varanasi, affecting gharial, mugger crocodiles and turtles living in these waters. Scientists can now use CSI to help plan and implement projects along river basins while making allowances for such locations.
Grill and colleagues have simulated the connectivity of all major rivers in the world, including more than 10,628 in India. Of these, 9,060 have a CSI of over 95% – i.e., they are free-flowing. That said, only nine of them are long rivers, ranging from 500 km to 1,000 km in length. Most are short rivers, 10-100 km long. Not a single river longer than a 1,000 kilometres has a CSI greater than 95%.
Very long rivers like the Ganga support several tributaries along their length. Lower water flow reduces subsidiary rivers to a trickle, affecting people that depend on the water from these rivers as well as threatening unique ecosystems that the river props up.
 "The study could shine a light on the dire plight of rivers in India," Krishnaswamy of ATREE told The Wire. However, he also says there is a flaw in the study design. In the Indian subcontinent, some major rivers are regulated more by barrages than by dams. And some key barrages don't feature in the analysis.
For example, according to Krishnaswamy, the Gandak in Bihar and Uttar Pradesh is completely regulated by a barrage and appears to be free-flowing in the CSI paper. The same goes for the Koshi on the India-Nepal border. Barrages are usually smaller than dams; they help control the river's flow and channel some water into canals. But unlike dams, they are not linked to hydroelectric projects and allow sediments to move through their gates when they are open.
The authors of the paper have included some large barrages, like the Farakka on the Ganga, but they have neglected many smaller ones. This overestimates the connectivity of those rivers in South Asia, Krishnaswamy said. One reason for this apparent lacuna could be that there isn't any public data on India's barrages. That said, Krishnaswamy says Indian researchers step in to plug this cap, and calculate rivers' CSIs using local data on both dams and barrages. https://thewire.in/environment/ganga-river-farakka-dams-free-flowing  (22 Sept. 2019)
Study How climate affects shape of rivers decoded In a first, researchers have found the distinct signature change in the shape of rivers as regions across the world change from humid to arid due to the climate crisis. The study, published in the journal Nature, looked at changes in the path one makes when walking from a river's source to its mouth as the stream descends in elevation—a measure called the 'river long profile.'  The researchers, including those from the University of Bristol in the UK, noted that for some rivers this path descended steeply out of the higher lands, and flattened out in the lowlands, giving the river a long profile that was a concave up shape. https://www.tribuneindia.com/news/science-technology/how-climate-affects-shape-of-rivers-decoded/836084.html  (21 Sept. 2019)  
Study Keezhadi excavations: Sangam era older than previously thought In a major turning point in the cultural historiography of the ancient Sangam Age, the Tamil Nadu Archaeology Department (TNAD) has stated that the cultural deposits unearthed during excavations at Keeladi in Sivaganga district could be safely dated to a period between 6th century BCE and 1st century CE. This is the first time the date has been officially announced by the TNAD.
The new findings in the report, released on Sept. 19 by Minister for Tamil Culture and Archaeology K. Pandiarajan here, place Keeladi artefacts about 300 years earlier than previously believed — 3rd century BCE. One of the six samples collected at the depth of 353 cm and sent for carbon dating test in the U.S. "goes back to 580 BCE," Commissioner of Archaeology T. Udayachandran said.
The report titled, 'Keeladi-An Urban Settlement of Sangam Age on the Banks of River Vaigai', was published by the TNAD. The results from the fourth excavations suggest that the "second urbanisation [the first being Indus] of Vaigai plains happened in Tamil Nadu around 6th century BCE as it happened in Gangetic plains." The report also spells the site as Keeladi as against the erstwhile widely used Keezhadi. https://www.thehindu.com/news/national/tamil-nadu/keeladi-findings-traceable-to-6th-century-bce-report/article29461583.ece  (20 Sept. 2019)
HYDRO POWER PROJECTS
Arunachal Pradesh At least 22 HEPs terminated for non-performance CM Pema Khandu inaugurated the 24MW Dikshi Hydroelectric Project at Rupa in West Kameng district on Sept 14, 2019. Developed by Devi Energies Pvt Limited, it is the first hydro power project to be developed in the state by a private company. Khandu said, the state government has already terminated 22 projects worth 3,800 MW for non performance while another 46 more worth 8,000 MW approximately have been served notices. Khandu stated that no hydropower project would be developed in the state without consultations and consent of locals. https://thenortheasttoday.com/arunachal-pradesh-at-least-22-power-projects-terminated-by-state-govt-for-non-performance/  (16 Sept. 2019)
Again a story quoting anonymous officials, pushing big dams in NE India. This seems to be the usual practice in stories from this particular correspondent.  https://www.livemint.com/politics/policy/india-to-soon-set-up-apex-water-authority-for-northeast-region-1568862864227.html  (19 Sept. 2019)
Industry NHPC to monetise 10 projects to help meet disinvestment target NHPC Ltd plans to leverage infrastructure investment trusts or InvITs to monetize 10 of its 22 projects, according to three people aware of the development. NHPC will soon hire a consultant to assess the feasibility of asset monetization of a few hydro power projects through the limited tender route, one of the three, a govt official, said on condition of anonymity. https://www.livemint.com/industry/energy/nhpc-to-monetise-10-hydropower-projects-to-help-meet-disinvestment-target-1568602099541.html  (17 Sept. 2019)
Meeting of EAC for River Valley Projects on Sept 23, 2019, agenda:
Rongnichu Hydroelectric Project (96 MW) in East Sikkim district of Sikkim, by Madhya Bharat Power Corporation Ltd. For fresh ToR

Khairibhandan Barrage Irrigation Project of Odisha at Analbani, Jashipur block of Mayurbhanj District. For EC

Lingampally Reservoir Project, Villages-Malkapur & Lingampalli, Tehsil Chilpur, Dist Jangaon, Telangana For ToR

Jamrani Dam Multipurpose Project by Irrigation Department, Uttarakhand. For Environmental Clearance

Nardave Medium Irrigation Project at Nardave, Tal: Kankavali, Dist.: Sindhudurg by Konkan Irrigation Development Corp, Maharashtra For EC

P.V. Narasimha Rao Kanthanapally Sujala Sravanthi Project Jayashankar Bhupalapally District, Telangana Irrigation & CAD Department for EC

Channaka-Korata (Rudha) barrage on Penganga River-Interstate Irrigation Project, Adilabad district of Telangana by Irrigation & CAD department, For EC http://environmentclearance.nic.in/writereaddata/Form-1A/Agenda/1709201962AF5ZPJ27th_EACAgenda.pdf
DAMS
SARDAR SAROVAR DAM SC interim order seeks four CMs' meeting with Centre In its interim order, the Supreme Court bench has ordered a review meeting of four chief ministers of Gujarat, Madhya Pradesh, Maharashtra and Rajasthan, and the Union water resources minister, in order to seek a solution to the contentious issue of filling up the Sardar Sarovar dam up to the full reservoir level (FRL), 138.68 metres, which has submerged tens of villages in the Narmada Valley in Madhya Pradesh. The next hearing of the petition filed by dam oustees, supported by the anti-dam organisation Narmada Bachao Andolan (NBA), has been fixed for September 26, in which three state governments — Gujarat, Madhya Pradesh and Maharashtra — and the Government of India have been asked to remain present and put up their case. The interim order was passed by the apex court bench consisting of Justices NV Ramana and Ajay Rastogi. Senior advocate Sanjay Parikh, who appeared in the court on behalf of the oustees, appreciated the interim order, said an NBA communique. https://www.counterview.net/2019/09/narmada-dispute-supreme-court-interim.html   (21 Sept. 2019)
PM celebrates birthday while PAF face submergence Though locals have been hearing 'blast-like' sounds and feeling the earth shake, the dam was being rapidly filled at the state govt's insistence to attain its highest ever level – for the first time – on Sept. 17.
Another cause for worry is the rapid filling up of the reservoir at the insistence of the Gujarat government. According to the dam safety manual, in 48 hours not more than 30 centimetres of water should be filled. But, in a hurry to fill the dam to the brim the Gujarat govt doubled the pace to 60 centimetres in 48 hours. If a dam is filled too fast it can lead to leakage as the construction material does not have adequate time to get wet, expand and seal. In the worst-case scenario, it can also lead to a breach.
According to Himanshu Thakkar of SANDRP the filling up of the dam with the monsoon still around, can also pose the risk of flooding. "The monsoon is not over yet. A dam should be filled to capacity when the monsoon is over. Now, what if there is more rainfall in the next few days? Where will the water go? That will increase the risk of flooding for villages around the dam," he said. https://thewire.in/environment/modi-birthday-sardar-sarovar-dam-concerns  (17 Sept. 2019)
Residents of nearby villages are not happy with PM Modi visiting the Narmada Dam on his birthday. The residents of Kevadia, Bagadia, Navagaon, Limbdi, Goda and Kothi villages, whose land were acquired for the dam, have been fighting a battle against adequate compensation since 1961. As the Narmada is expected to flow over its capacity, the residents fear that their villages will be submerged. The rising water levels have destroyed our crops, said Naresh Tadvi of Kevadia village. Another resident Naresh solanki calls the Statue of Unity a sham. https://www.indiatoday.in/mail-today/story/villagers-residing-near-narmada-fear-floods-owing-to-dam-water-1600248-2019-09-18   (18 Sept. 2019)
While PM Modi was witnessing Narmada river touching a historic 138-metre level at Sardar Sarovar Dam in on his 69th birthday, two cabinet ministers of Madhya Pradesh alleged that the dam was filled before scheduled to 'make PM Modi's birthday memorable'. The decision severely affected the relief and rehabilitation work in the area of submergence as more than 100 villages in MP were inundated under the deluge, said home minister Bala Bachchan and public relations minister PC Sharma. Bachchan said, "As per the Narmada Control Authority (NCA) schedule, the Sardar Sarovar Dam was to be filled up to 135 metre mark by September 30 and 138 metres by October 15. The main purpose for extending the date was to complete the relief and rehabilitation work for the project affected people."  https://timesofindia.indiatimes.com/city/bhopal/sardar-sarovar-dam-filled-early-to-make-pms-birthday-memorable/articleshow/71174397.cms  (18 Sept. 2019)  
Dam filled for one person  As per NBA leader Medha Patkar, around 192 villages in 3 districts of Madhya Pradesh Dhar, Barwani and Alirajpur were marooned after the Gujarat govt raised the water level of the Sardar Sarovar Dam to 138.68 metres.
– Ms Patkar has alleged that the people affected by the dam have not been compensated despite the Supreme Court's direction. She said that the Madhya Pradesh govt has claimed that it is yet to receive the compensation amount of Rs. 1,857 crore from the Gujarat govt. https://www.ndtv.com/india-news/thousands-drowning-sardar-sarovar-dam-filled-for-1-person-medha-patkars-barb-at-pm-narendra-modi-2102772  (18 Sept. 2019)
Dam oustees observe 'Dhikkar Diwas' Oustees of the SSP and NBA activists staged a sit-in, observed "Dhikkar Diwas" on Sept. 17, the 69th birthday of PM Modi, and dumped his effigy into the holy river here in Madhya Pradesh. http://www.newindianexpress.com/nation/2019/sep/18/sardar-sarovar-dam-oustees-observe-dhikkar-diwas-dump-pms-effigy-in-narmada-river-2035123.html  (18 Sept. 2019)
Multitudes dispossessed by 'Gujarat model' Beyond Sardar Sarovar, the once mighty Narmada is now a seasonal drain that carries sewage and industrial effluents. At the mouth of the river in Gujarat, because of lower freshwater pressure on account of the dam, the sea water has ingressed several km inland, rendering vast fertile lands saline. With some 10,000 hectares of agricultural land having been destroyed, the farmers of the area are devastated. Just in Bharuch, a fishing community of around 30,000 has lost its livelihood. The estuary's once-thriving population of the coveted Hilsa fish is in danger due to the ingress. In response, the Gujarat govt has built a barrage which, paradoxically will only end up destroying the breeding grounds of the Hilsa.
The Sardar Sarovar was promised as a new lease of life for farmers across Gujarat. Even the Supreme Court, in allowing the project to go ahead in a 2000 verdict, relied pivotally on the argument that there was no other way to provide water to the dry areas of Gujarat. Farmers as far as Kutch were promised Narmada waters. They are still waiting as the canals leading to their agricultural lands have not been built as yet. Instead, the situation has worsened. As Gujarat neglected its own water resources and the changing climate, farmers, fishermen and herders have begun leaving, signalling the beginnings of a climate refugee crisis.
Today, it is clear that the primary beneficiaries of the dam were the industrialists of Gujarat. Tata's plant in Sanand, shifted from West Bengal after farmers there protested illegal land grab, draws a generous amount of Narmada's water and as does Coca-Cola, which was thwarted from expanding in Plachimada, Kerala, and Varanasi, Uttar Pradesh, due to protests. Meanwhile, Gujarat's own river, Sabarmati, now draws water from the Narmada to fill it.
The plight of the farmers of Dholera, who were once promised Narmada water and were successfully mobilised against anti-dam protests, brings out the cruel irony of the State's policies. The soil of the area has turned saline, thanks to Gujarat's neglect of its local water bodies. To add insult to injury, the State govt now wants to build a 'Special Investment Region' there and has asked farmers to vacate the land. Any protest is being beaten into the earth. Such are the perverse 'achievements' of those relentless in their advocacy of the dam. The riches of Gujarat — shown as a model to the rest of the country — are the result of such violent extraction, exploitation and destruction that benefit a few while victimising many. https://www.thehindu.com/opinion/op-ed/the-multitudes-dispossessed-by-the-gujarat-model/article29451899.ece  (19 Sept. 2019)
This tragedy of Narmada Valley is a warning for the coming time how destruction is done in the name of development and the building of development on the grave of poor, workers, tribal, farmers, Dalit, dalit. We have learnt to struggle. But every citizen of the country must watch this scene once.  https://www.facebook.com/photo.php?fbid=2470489303239814&set=pcb.2470489463239798&type=3&theater 
Maharashtra Gargai dam plan likely to submerge 600ha of forests "Even as Mumbai fights to protect 2,646 trees in Aarey Colony marked to make way for a Metro car shed, the civic body is preparing to pitch a revised proposal for an upcoming dam, which involves the submergence of 600 hectares of forests inside the Tansa wildlife sanctuary. This is almost double the area of Bandra-Kurla Complex (BKC) or 600 football fields.
In July, the Brihanmumbai Municipal Corporation (BMC) had sent a proposal to the Ministry of Environment and Forest (MoEF) for submergence of 719 hectares of forest for the Gargai Dam Project, which will give the city 440 million litres per day of water once ready by 2024. However, in its latest survey in August, the civic body revised this area to 600 hectares within the Tansa wildlife sanctuary. The BMC will now put forth this proposal to the Centre's Forest Advisory Committee (FAC) and the National Wildlife Board by the end of this month. Civic officials said as it is a drinking-water project, it will need a green go-ahead from the state's expert appraisal committee and not the Centre's.
The Gargai Dam Project, spread across 849 hectares, will be constructed in the Oghade village, in Palghar , on the Gargai river, a tributary of Vaitarna River. It involves construction of the dam, and connecting it to the Modak Sagar Dam, which already supplies water to Mumbai . Of the 849 hectares needed for the project, about 130 hectares is privately owned land, which will be acquired.
The civic body has also identified land for compensatory afforestation in Beed district's Solegaon, 261km from Tansa sanctuary. The tehsildar of Solegaon on Saturday wrote to the BMC, consenting to hand over 586 hectares for compensatory afforestation. The BMC will acquire the remaining land in Aurangabad district." https://www.hindustantimes.com/mumbai-news/gargai-dam-plan-likely-to-submerge-600ha-of-forests/story-GpoEBnP5JD6wmqF4Is87XM.html  (4 Sept. 2019)
This dam has no justification when Mumbai is so badly managing its water sources. But there is no sign of opposition to this from within Mumbai. https://indianexpress.com/article/cities/mumbai/mumbai-bmc-to-relocate-six-villages-with-430-families-in-palghar-6019293/  (23 Sept. 2019)
Polavaram Dam Reverse tendering for ₹265-cr. left canal work  The state govt has invited tenders for package 65 of the project and the estimated cost for this package would be around ₹265 crore. The government might announce the successful bidder's name on Sept. 21. The process is targeted to be completed in 30 days in order to resume work on November 1.
The State government announced that the Navayuga Engineering Company, whose contract was pre-closed, could bid for the project. The government was contemplating whether to book cases against companies that had committed irregularities in various projects earlier. The entire project would be completed by June 2021, and the government was firm on foolproof implementation of all the projects. https://www.thehindu.com/news/national/andhra-pradesh/reverse-tendering-for-265-cr-polavaram-left-canal-work-likely-to-begin-today/article29466472.ece  (20 Sept. 2019)
After completion of the reverse auction process, the firm quoted ₹231.46 crore, which is 15.6% less than the estimated cost value (ECV) of ₹274.25 crore. The savings from the previous agreement (during the previous government) and the present agreement value is ₹58.53 crore, said a press release from the government.
The government finalised tenders for package 65 — Polavaram left connectivity — on Sept. 20. Hyderabad-based MAX Infra (I) Limited bagged the contract. Incidentally, the same company bagged the contract during the TDP regime. The firm then quoted 4.7% excess over ECV of ₹276.80 crore. The works were awarded at ₹292.09 crore. The agency executed the works for a value of ₹2.55 crore (0.92% approximately) as on August 17 this year against the value, and expenditure was not incurred so far.
On the other hand, the financial bids for Polavaram would be opened on Sept 23. The financial bids were submitted for Head Works, Spillway, Spill channel and earth-cum-rockfill dam. The government stated that the tender value of the main dam was ₹1,771 crore. The State government went ahead with reverse tendering after experts committee found that irregularities took place in awarding the contracts. https://www.thehindu.com/news/national/andhra-pradesh/govt-says-it-saved-58-crore-on-reverse-tendering-for-polavaram-package/article29472858.ece  (21 Sept. 2019)
While addressing a press conference at his residence in Undavalli, Naidu said, "Reverse Tendering in Polavaram project is a wrong decision. In our country, there are no instances of reverse tendering in projects of such a large scale. Central vigilance commission and Polavaram project authority did not find any irregularities in the project, but the state government has still gone for fresh tenders to benefit its close aides". https://www.news18.com/news/politics/tdp-chief-naidu-accuses-jagan-reddy-govt-of-benefiting-close-aides-in-polavaram-project-2316993.html  (20 Sept. 2019)  
Mekedatu Dam Cauvery Wildlife Sanctuary Is a Forest to Fight For The Mekedatu dam, with a capacity of 67 TMC, is set to come up near the confluence of the Arkavathy and Cauvery streams at a place called Sangama, inside the sanctuary, and will inundate around 50 sq. km of forests. This will have an adverse impact on species like the critically endangered orange-finned mahseer and the endemic grizzled giant squirrel.
The government is building the dam to fulfil Bengaluru's ballooning water demand; it will destroy a unique wilderness as well as dampen the spirit of India's spirited environmentalists and conservationists, whose relentless efforts to save the country's green cover have been repeatedly dashed of late. The forests around the Cauvery are not just a treat for the eyes or providers of shade for recreational activities; they are natural treasures that deserve to persist instead of being uprooted in the name of development. https://thewire.in/environment/cauvery-wildlife-sanctuary-mekedatu-dam-grizzled-giant-squirrel  (22 Sept. 2019)
INTERLINKING OF RIVERS
Godavari-Cauvery Linking Governor wrongly promoting Godavari Cauvery linking The judgment of the Supreme Court in the Cauvery river water dispute should be adhered to by all stake holders, Governor Banwarilal Purohit said on Sept. 15. He also said that linking up the Godavari with the Cauvery for transferring the surplus water would be of immense benefit to the State. https://www.thehindu.com/news/national/tamil-nadu/supreme-court-order-on-cauvery-should-be-adhered-to-says-governor-chief-minister-edappadi-k-palaniswami-cauvery-calling/article29426552.ece  (16 Sept. 2019)
INTERSTATE WATER DISPUTES
BBMB Himachal CM ask to make state full member in BBMB Himachal Pradesh government has again demanded that it should be made a full-fledged member in Bhakra Beas Management Board (BBMB) by amending the Punjab Reorganization Act, 1966, so that pending cases related to its projects could be resolved at the earliest.
While participating in the meeting of the Northern Zonal Council (NZC) in Chandigarh on Sept. 20, The CM also urged the Union govt to vest the power with the state government for forest clearances regarding forest land up to five hectares, so that the work on small developmental projects could be completed within stipulated time period. https://timesofindia.indiatimes.com/city/shimla/make-himachal-pradesh-full-member-in-bhakra-beas-management-board-cm/articleshow/71228918.cms  (21 Sept. 2019)
Release full water of State's share: Gehlot Rajasthan govt has sought the release of full water of its share as per the inter-State river water agreement, while expressing hope that the issue of supply of the remaining 0.60 MAF Ravi-Beas river waters from Punjab would be resolved soon. CM Ashok Gehlot raised the demand at 29th meeting of the Northern Zonal Council in Chandigarh on Sept. 20.
He said the Punjab government had shown a positive response to the needs of Rajasthan, for which the capacity of head regulator for Indira Gandhi feeder at Harike Barrage would be enhanced. Mr. Gehlot said the Haryana government should follow suit and take steps to supply the water of Rajasthan's share. The flow of contaminated water in the State's canals should be checked, he said.. https://www.thehindu.com/news/cities/kolkata/release-full-water-of-states-share-gehlot/article29480125.ece  (22 Sept. 2019)
Kerala Tamil Nadu Some solution likely at inter-State water talks CMs to meet after almost 15 years to discuss inter state water issues: On its part, Kerala is expected to press Tamil Nadu to honour the provisions of the Parambikulam-Aliyar Project (PAP) and ensure Kerala's rightful share of water. In addition to its demand for 2.5 tmc feet water from Anamalaiyar, Tamil Nadu also wants the Pampa-Achenkoil-Vaipar link proposal and the Pandiyar-Punnapuzha project on the discussion table. Kerala has been opposed to these schemes. https://www.thehindu.com/news/national/kerala/some-solution-likely-at-inter-state-water-talks/article29479130.ece  (21 Sept. 2019) 
RIVERS AS NATIONAL WATER WAYS
Wire exposes how the states had questioned and objected to the Waterways act pushed by Nitin Gadkari. https://m.thewirehindi.com/article/national-waterways-act-many-states-including-bjp-ruled-raised-question/94406    (18 Sept. 2019)
Op-Ed Can We Clean India's Polluted Rivers? Then comes the question: is it fair to expect a single agency to measure water quality comprehensively across the country? In India, it is CPCB that undertakes this humungous task, but across the globe, including some African countries, most water quality monitoring agencies are democratising the process of data collection. They are crowdsourcing data by involving communities and other stakeholders. This bottom-up approach reduces the cost, improves comprehensiveness and builds trust on the collected data. A publicly available formal training to certify water quality monitoring professionals can support this effort towards incorporating crowdsourced data. https://www.news18.com/news/opinion/80-water-samples-collected-from-across-india-by-pollution-board-are-unfit-for-drinking-2289481.html  (1 Sept. 2019)
GANGA Net Geo Plastic Waste Along Ganges Ganges is the world's second most polluted river. It's the epicenter of the plastic pollution crisis. https://www.youtube.com/watch?v=TDI2J5amRyQ  (3 Sept. 2019)
YAMUNA Delhi  Growing Unaunthorised Colonies Behind Yamuna's Destruction: NGT The green panel said the growth of unauthorised colonies has been the bane of urban planning and has resulted in giving rise to a grave environmental situation. "No amount of STPs and professional management inputs, repair of drains and interception of sewage will result in making the Yamuna cleaner unless the most major among the causes of pollution are confronted. In a city of 20 million if over 7 million inhabitants of unauthorised colonies live without sewerage it will affect the environment of all citizens," the bench said.
The bench noted that the Delhi Jal Board has reported that sewer network has been extended from 255 unauthorised colonies in 2015 to 384 in 2019 and that work is in progress to extend sewer network to another 432 unauthorised colonies covering a population of 21.60 lakh. "On DJB's own admission, although entire East Delhi is sewered, only about 60 per cent households have taken sewer connections. In fact, there are colonies like West Jyoti Nagar Shahdara, which was notified as a sewered colony in 2015, for 1,446 active water connections, only 167 households (11.5 per cent) have taken the sewer connections," the tribunal said. https://www.ndtv.com/india-news/growing-unaunthorised-colonies-behind-yamunas-destruction-green-court-2099415  (11 Sept. 2019)
Uttar Pradesh Revive the dying Yamuna, say activists Its surprising that river activists in Agra demand minimum flow and construction of barrage in same breath. Celebrating the world rivers day, here on Sept. 22, social activists and environmentalists sought revival and rejuvenation of a dying Yamuna river, the lifeline of Braj mandal — the land of Krishna — and a symbol of art, culture, religion. While Abhideep Sharma lamented pollution in Yamuna, Padmini "Tajmahal", an activist, said the government must ensure a minimum water flow in Yamuna to keep it alive and support aquatic life. Activists at the Yamuna bank opposite Etmauddaula tomb passed a resolution demanding immediate construction of a barrage downstream the Taj Mahal. https://www.outlookindia.com/newsscroll/revive-the-dying-yamuna-say-activists/1624719  (23 Sept. 2019)
FISH, FISHERIES, FISHERFOLKS
Fishermen stage walkout at meet to discuss draft national fisheries regulation bill  A section of mechanised boat and country craft fishermen on Monday staged a walk out at the stake holders meeting on the draft national fisheries regulation bill convened by the Fisheries department here. They alleged lack of clarification on the bill and that the provisions went against their interest. The meeting, chaired by E. Kathavarayan, Deputy Director of Fisheries, began on a stormy note with a section of fishermen objecting to convening of the meeting without proper intimation to stake holders and circulation of the draft bill in Tamil. And when they found that many of the clauses in the bill went against their interest, they staged a walkout, shouting slogans against the Centre for destroying their livelihood. https://www.thehindu.com/news/cities/Madurai/fishermen-stage-walkout-at-meet-to-discuss-draft-national-fisheries-regulation-bill/article29432504.ece  (16 Sept. 2019)
Fishermen, farmers don't see eye to eye on river water run-off Fishermen and farmers in Nagapattinam district are not on the same page on the issue of river water run-off into the sea at the time of the monsoons. With water from the Kollidam draining into the sea due to heavy discharge from Mettur dam, farmers in the coastal belt have expressed their dissatisfaction with the government over incompletion of construction work on a dam.
– Farmers in Thirumullaivasal, Edamanal, Thandavankulam, Thiruvengadu, Mangaimadam in Sirkazhi block in Nagapattinam district have been demanding early implementation of the barrage project across the Coleroon. The project involves construction of the barrage across the river with head sluices at the downstream of the lower anicut near Adhanur and Kumaramangalam villages in Cuddalore and Nagapattinam districts at an estimated cost of Rs 400 crore.
– Fishermen, on the other hand, say the flow of fresh water into the sea is necessary for increasing productivity of marine resources. The teeming population of plankton provides a base for diverse and valuable food webs, fuelling the growth of some of the prized fish, according to Rajendran Nattar, a fisherman of Nagapattinam, quoting scientific studies. The richness of phytoplankton made possible through flow of fresh water into the sea leads to rich zooplankton growth, which, in turn, results in abundant fish population, studies state. The coastal communities are benefitted as flow of river water into sea also repels salt water moving upstream, and prevents loss of wetland. Estuaries, the meeting point of fresh and salt water, fuels most productive eco systems, the studies further state. https://www.thehindu.com/news/cities/Tiruchirapalli/fishermen-farmers-dont-see-eye-to-eye-on-river-water-run-off/article29442859.ece  (17 Sept. 2019) 
SAND MINING
Kerala MP flays privatisation attempt Mr. Premachandran told reporters here on Sept. 16 said that CM Pinarayi Vijayan should clarify whether the move initiated by Industries Minister E.P. Jayarajan was in line with the Left Democratic Front policy. The Centre had framed a rule saying that mineral sand-mining should not be opened to private sector. The State govt move to open mineral sand-mining to private players smacks of corruption, N.K. Premachandran, MP, has said.https://www.thehindu.com/news/national/kerala/mineral-sand-mining-mp-flays-privatisation-attempt/article29434027.ece  (16 Sept. 2019)
Telangana Kodangal: Illegal sand mining goes unabated in Bomraspet Even while the State government has brought in new system to ensure that people who wish to construct a home should get sand without facing the any official hassles through online booking system, here in Bomraspet mandal of Kodangal constituency in Vikarabad, the sand mafia is carrying out its business giving scant regard to government's sand regulation system and openly violating WALTA Act and going ahead with sand mining from Seema Vaagu flowing through Burri Thanda, Botloni Thanda and Manddimadugu Thanda in the said mandal.
Usually, the Seema Vaagu is a dry rivulet however, in the past few days with heavy rains lashing the region, large dunes of sand have been deposited on the bed. As this region is not under the scanner of the revenue officials, there is no supervision of this area by the concerned authorities. Taking this as an opportunity, the sand mafia with the support of local leaders and a few people in the Tahsildar's office, is openly digging the sand from the rivulet during day and transporting it using tractors and dumping the same in the secluded places away from the eyes of general public. In the nights, the sand smugglers are filling truck loads of sand and transporting the same to Hyderabad and making quick bucks by causing huge loss to the government exchequer. https://www.thehansindia.com/telangana/illegal-sand-mining-goes-unabated-in-bomraspet-565755  (21 Sept. 2019)
Tamil Nadu Sand mining continues despite court order River Cauvery at Pugalar village where illegal sand mining continues; unregulated extraction of sand has weakened a bridge across the Cauvery in Karur, observe the gap between the riverbed and the structure. dh photos/e t b sivapriyan Huge trenches have been dug almost every 100 metres on the banks of River Cauvery in Pugalur, a small village 20 km from Karur city in Tamil Nadu, to prevent two-wheelers or bullock carts from entering the river. The villagers have dug these trenches on their own as they allege that government oicials turn a blind eye to rampant sand mining despite the Madras High Court suspending such activities along the river in Tiruchirapalli and Karur districts. https://www.deccanherald.com/specials/insight/in-tn-sand-mining-continues-despite-court-order-734635.html  (19 May 2019)  
Karnataka Police seize 2 trucks Police in Chamarajanagar on Sept. 19 seized two trucks in a raid at an illegal sand mining spot near Cauvery river belt at the Kollegal taluk of the district. Police had received several complaints about the illegal sand mining activities at Cauvery belt in the Chamrajnagar district. Acting on complaints, a team of police personnel, led by Chamrajnagar Superintendent of Police Anand Kumar, raided the spot on Thursday and seized the trucks. https://zeenews.india.com/karnataka/police-seize-2-trucks-from-illegal-sand-mining-spot-in-karnataka-2235443.html  (19 Sept. 2019)
Uttrakhand अवैध खनन में लिप्त तीन ट्रैक्टर सीज नगर निगम क्षेत्र कोटद्वार में अवैध खनन का कारोबार थमने का नाम नहीं ले रहा है। खनन माफिया खोह, मलान, सुखरौ नदी से दिन रात अवैध खनन का कारोबार धड़ल्ले से कर रहे है। कोतवाली पुलिस ने बीती रात अवैध खनन में लिप्त तीन ट्रैक्टर ट्रालियों को सीज कर लिया है। http://www.dainikjayantnews.com/avaidh-khanan-mein-lipt-teen/  (17 Sept. 2019)
WETLANDS, LAKES, WATER BODIES
Chronology of Maradu CRZ Violation Issue Vembanad: A lake in the cross-hairs of development  Riding on the demand for waterfront apartments in the early years of the millennium, many builders constructed complexes on the banks of rivers and lakes in Kerala, often in blatant violation of environmental guidelines and laws that govern development activities in the ecologically sensitive coastal belt. The Supreme Court's order suggests that it cannot be business as usual anymore for the developers. If the floods of last year dented the quest for such structures, the apex court order this year has caused thousands of families that have set up their homes in high-rises close to water bodies across the State to press the panic button.
Man-made interventions have taken a toll on the fast-shrinking Vembanad lake, which supports an ecosystem that has sustained life in the three districts of Ernakulam, Alappuzha, and Kottayam. The lake is receding at an estimated rate of 0.288 sq. km each year, says P.K. Dinesh Kumar, scientist-in-charge of the National Institute of Oceanography, Kochi. The spread of the lake, around 130.68 sq. km, in 1967, reduced to 9.382 sq. km in 2004 and 3.292 sq. km in 2011, he points out. There have been encroachments for agricultural expansion, aquaculture, large engineering structures, harbour development and tourism.
The Kerala government, after being pulled up by the apex court, has obtained a demolition impact assessment report from the Indian Institute of Technology-Madras, which has cautioned it about the possible environmental impact of bringing the buildings down, including contamination of the lake due to the debris. https://www.thehindu.com/news/national/kerala/a-lake-in-the-cross-hairs-of-development/article29471576.ece  (21 Sept. 2019)
Demolish illegal Maradu apartments by Sept. 20: SC The Supreme Court on Sept. 6 gave the authority's time till Sept 20 to demolish the illegal apartment blocks at the Maradu panchayat in Ernakulam district for violating stringent coastal zone regulations. A Bench of Justices Arun Mishra and M.R. Shah further directed the Kerala Chief Secretary to be present in the courtroom on the next day of hearing on Sept 23. The court refused Kerala counsel G. Prakash's plea to give the State at least 4 weeks to comply with the order.
"Not a day more. Ten days is enough… Your State is known for not following the orders of this court. Do not disobey our order. We know what is happening and what you people are doing. Tell your Chief Secretary to be present here," Justice Mishra shot back at Mr. Prakash. Recently, the Bench refused a plea by residents of these flats for a rethink, saying the order to raze the flats, where over 400 families stay, was both detailed and clear. https://www.thehindu.com/news/national/kerala/sc-sets-sept-20-deadline-to-demolish-illegal-maradu-apartments/article29350490.ece  (6 Sept. 2019)
Govt moves to implement SC order State govt finally moved to implement the Supreme Court's directions on demolishing the four apartment complexes in Kochi that were built in violation of Coastal Regulation Zone (CRZ) rules. The state's additional chief secretary gave directives late Sept. 8 to the secretary of the Maradu municipality, the concerned local body, to go ahead with evacuating the residential building complexes and invite tenders to find an agency that can safely demolish the buildings. https://indianexpress.com/article/india/kerala/kerala-govt-moves-to-implement-sc-order-on-maradu-apartment-demolition-5979610/  (9 Sept. 2019)
The foundation for the case was laid in 2006, when the Maradu Panchayat granted permission for the construction for five waterfront apartments — Holy Faith, Kayaloram, Alfa Ventures, Holiday Heritage and Jain Housing — overlooking the scenic Kochi backwaters. The Kerala State Coastal Zone Management Authority (KCZMA), however, contested this, at which point the Panchayat issued a notice to the builders pointing out that the projects violated CRZ) norms. According to CRZ norms, no construction is permitted within 200 metres of the coast in the area.
The builders managed to get a stay on the case from the Kerala High Court in 2007 and the construction continued. The next significant development in the case occurred in 2016, when the Kerala HC ruled against the KCZMA, and laid the blame for the situation squarely on Maradu Municipality's shoulder.This verdict was appealed in the Supreme Court, where KCZMA argued that the Panchayat had issued the permit without its concurrence. https://www.thehindu.com/news/national/kerala/explained-the-maradu-imbroglio-of-a-sc-order-flat-owners-kerala-govt-and-municipal-authorities/article29408277.ece  (13 Sept. 2019)
CM calls for all-party meeting to discuss issue CM Pinarayi Vijayan called for an all-party meeting on Sept. 17 in Thiruvananthapuram to discuss the issue. Earlier, the govt had said that it will implement the apex court's verdict of May 8, 2019. But now, with the residents strongly protesting and with various political parties, including the ruling CPI(M) party, coming out in support of the people living in the apartments, the govt decided to call the meeting. https://www.thenewsminute.com/article/kerala-cm-calls-all-party-meeting-discuss-maradu-apartments-demolition-issue-108940  (15 Sept. 2019)
Owners to approach HC against eviction As the Sept. 20 came closer, the 350-odd flat owners have sought the intervention of the President, the PM, the State govt, and legislators for protection from eviction and property demolition. The municipality has extended its deadline by 1 more day which ended on Sept 15. However, flat owners have decided not to move out from their respective apartments saying that the 5-day notice is too short. It is in violation of the rules and minimum period for evacuation stipulated by law is 15 days. They also decided to approach the Kerala High Court seeking protection for their lives and property, saying that forced removal amounts to denial of human rights. https://www.thehindubusinessline.com/news/real-estate/demolition-of-flats-in-kochi-govt-looks-ways-to-resolve-the-crisis/article29422966.ece  (15 Sept. 2019)
CM sought centre's help against SC order CM on Sept. 17 said his govt will take all possible legal measures to protect residents of an apartment complex in Ernakulam's Maradu locality. It was also decided at meeting that, if required, an all-party team will be sent to meet central ministers.
The statement said the primary responsibility lay with builders and those who have permission to construct the building in the first place. "The demand for compensation from builders is just and we will look at what can be done in this regard," added Vijayan. The state govt will also ensure that such builders are black-listed and prevented from conducting business in the future.
A report by the IIT Madras has said it is not practical to complete the demolition process in such a short period, and that such a move would adversely affect the environment. It also said nearby buildings, canals and trees would suffer in the event of a demolition. Besides, there is the problem of air pollution. Even removing the debris will be a humongous task, the report added.
Meanwhile, a resident living in the apartments' neighbourhood has approached the SC expressing concern over the collateral damage if the demolition is carried out without proper planning and assessment of impact. The petitioner said that for the past 66 years, he and his family have lived in a house adjacent to these buildings. He argued that their lives and property were in danger as the authorities are planning to carry out an implosion in the nearby apartment complex without any proper planning and assessment of impact of the demolition. https://www.news18.com/news/india/kerala-maradu-flat-kochi-demolition-pinnarayi-vijayan-promises-protect-owners-centres-help-supreme-court-order-2312793.html  (19 Sept. 2019)
Demolition debris may trigger serious health issues: Experts In the context of the possible demolition of the four flats in Maradu, experts at the School of Environmental Studies at the Cochin University of Science and Technology (Cusat) and health professionals have said that SC should be able to arrive at a solution that could set an example as well as be compassionate to those living in these flats, considering the environmental and health impacts that the demolition is likely to cause.
The State Pollution Control Board, faced with a one-of-its-kind problem, has not been very proactive about the issue. However, it has issued a notice to the Maradu municipality on the steps to be taken if the concrete structures are demolished. https://www.thehindu.com/news/cities/Kochi/debris-may-trigger-serious-health-issues-say-experts/article29444197.ece  (18 Sept. 2019)
IIT moots implosion by explosives at Maradu The demolition of a complex with 80 apartments, with a remaining life of 50 years, would have an ecological impact equivalent to the removal of one sq km of mangroves during the same period, according to an environment assessment report prepared by the IIT, Chennai, on the demolition of Maradu apartments.
The State govt had sought a report from the institute after the SC order on May 8. The report suggests implosion by explosives as the most appropriate one, which should be carried out in consultation with experts. Even so, the report said, "it would be practically impossible to remove the foundations, especially the 35-metre-deep cast-in-situ bored reinforced concrete piles expected under the buildings in the CRZ of Maradu."
For the "apartment complexes, it can be estimated that the demolition waste generated would be about 450 kg per sq metre of carpet area, of which 65% would be concrete and 25% would be brick and mortar," the experts estimated. Stressing the need for a recycling plant for processing the debris, the 65-page report said "if there is no recycling of the concrete, this implies that the demolition of a building of 100,000 sq ft area would require about 0.1 hectare or 0.25 acres of land for the debris to be piled up as a layer of three metres." https://www.thehindu.com/news/national/kerala/iit-moots-implosion-by-explosives-at-maradu/article29443653.ece  (18 Sept. 2019)
The govt told the apex court on Sept. 20 that it has taken requisite steps to comply with the court's direction to demolish 4 apartment complexes constructed at Kochi's Maradu in violation of CRZ notifications. In an affidavit, the CS has assured the top court that its order would be complied with and the process for selecting a specialised agency for "controlled implosion" to demolish the buildings is underway. https://www.news18.com/news/india/maradu-flats-kerala-assures-sc-of-complying-with-demolition-orders-2317019.html  (20 Sept. 2019)
Tamil Nadu Pallikaranai marsh: Chennai's only surviving wetland ecosystem Pallikaranai at 80 sq km, is only surviving wetland ecosystem of the city and is among the last few remaining natural wetlands of South India. The marshland is a sensory experience — while sight of the birds will make for a visual treat, one will also be treated to noxious fumes from burning waste and foul smells from the nearby garbage dump.
Once spread over 5,000 hectares, in 50 years, we have lost 90% of the ecosystem due to development and city expansion. In 2007, as an effort to protect the remaining wetland from shrinking further, the undeveloped areas in the region were notified as a reserve forest. In March 2018, the state govt announced that it would commence the eco-restoration of the wetland. https://www.thehindu.com/photos/swampy-paradise/article29219827.ece/photo/1/  (22 Sept. 2019)
Punjab Rs 4.5 cr for Kanjli wetland As per Congress MLA Rana Gurjit Singh Rs4.5 crore would be spent on Kanjli wetland to give it a new look and make it tourist-worthy. Visiting the site today, the Kapurthala legislator said there was lack of proper walking track in the town. "We will develop a good track along the Bein. The track will be 10 to 20 feet wide and proper landscaping will be done. There will be a separate 4 to 5 km track for cyclists. Besides, arrangements of restaurant, football ground, boat club and games, too, will be made," he said.  https://www.tribuneindia.com/news/jalandhar/rs-4-5-crore-for-kanjli-wetland/831871.html  (13 Sept. 2019) 
Karnataka Water bodies get polluted after idol immersion As Ganesha Chaturthi festival concluded, rivers, lakes and other water bodies once again became more polluted following immersion of idols worshipped in pandals across the nation. However, some people had raised the issue, Hubli residents demanded to clean a well that has been polluted due to Lord Ganesha statue immersion.
Traditionally, the idols were made of mud and painted with natural colours. But now many are made using plaster of Paris (PoP) and coated with harmful paints containing heavy metals, all of which end up in the rivers and other water bodies. CPCB guidelines and court directions are yet to achieve the desired result of keeping rivers and lakes free of pollutants like heavy metals and PoP used in idols. https://www.business-standard.com/multimedia/video-gallery/general/water-bodies-get-polluted-after-immersion-of-idols-in-karnataka-s-hubli-91273.htm  (20 Sept. 2019)
Bengaluru: Thousands of dead fish found floating in lake After fire and foam in the city's lakes, thousands of dead fish have now washed up on the shores of Sheelavantanakere lake at Nallurahalli, Whitefield in Bengaluru. Once a paradise for joggers and children, the lake now bears a deserted look as nearby residents have stopped coming for the last four days. A local fisherman from the area said that the number of dead fish is increasing by the day. "The lake is known for fishing from many years, but this incident is the first time that quintals of fish are found dead in this lake," said Bhadaraiah. The lake is maintained and developed by a private company under the CSR programme.
According to residents, the lake is contaminated due to the sewage inflows from three main gutters, especially from Nallurahalli side and as one of the sewage pipelines has been blocked, this has led to pollution in the lake. Jagannath Rao T, Divisional Forest Officer, said that the department is still exploring the exact reason for the phenomenon. "According to the initial investigation, the fish might have died due to the sewage inflow into the lake. However, this is the first time such an incident has been reported and we are investigating to find out the exact reason for this incident."  https://indianexpress.com/article/cities/bangalore/bengaluru-thousands-of-dead-fish-found-floating-in-lake-residents-complain-of-foul-smell/  (21 Sept. 2019)
Gujarat NGT comes to aid of Kharai camels and mangroves in Kachchh In an important decision to protect the mangroves in Kachchh, which is also the habitat of the indigenous Kharai camels, the NGT has asked the authorities to ensure a free and continuous flow of estuarine water in the creeks.
In India, Kharai camels, also known as swimming camels, are only found in Gujarat. Of the estimated 4,500 Kharai camels, about 40 percent are found in Kachchh. During the hearing, it was found that around 750 acres of mangroves were destroyed and removed in the region. The NGT asked the authorities to find those responsible and levy environmental compensation on them for the restoration of damaged mangroves. https://india.mongabay.com/2019/09/ngt-comes-to-the-aid-of-kharai-camels-and-mangroves-in-kachchh/  (19 Sept. 2019)
WATER OPTIONS
Gujarat Smart water management mitigates coastal salinity Rainwater harvesting and groundwater recharge through ponds and desilting of check dams have curtailed salinity ingress in coastal Gujarat, increasing freshwater availability. https://www.villagesquare.in/2019/09/16/smart-water-management-mitigates-coastal-salinity/   (16 Sept. 2019)
ZBNF Doubles Farmer's Income In Just 6 Months! The water usage has come down by 70%, and in case of heavy rains, the crops won't be damaged. Instead, the excess water will now recharge the groundwater table! https://www.thebetterindia.com/196917/gujarat-farmer-zero-budget-natural-farming-double-income-organic-vegetables-india/  (17 Sept. 2019)
Madhya Pradesh Indore eyes no. 1 spot in RWH Indore Municipal Corporation has decided to install 50,000 more rainwater harvesting system in city within next three months. Commissioner addressing the gathering said, "Under Jalshakti scheme of the government, around 7,000 rainwater harvesting systems were installed in city and the city improved its ranking from 11th spot to sixth in all-India survey for harvesting work."
We are fetching water for Indore from Narmada at huge cost. There were leakages in piped supply from Jalood to Indore, which were repaired under Amrut scheme, said in charge of water works committee Balram Verma. https://timesofindia.indiatimes.com/city/indore/now-indore-eyes-no-1-spot-in-water-harvesting/articleshow/71131272.cms  (15 Sept. 2019)
Haryana  Artificial ponds are this condo's reply to groundwater depletion With a view to improve the depleting groundwater table in the region, residents of Sare Homes, a condominium in Sector 92, have decided to create artificial ponds in the green belt adjoining the society.
The RWA has created two pits of areas 25 square feet and 30 square feet which will be operational around October 10. The society that is home to around 700 families, has a STP with a capacity of 800 KLD. Treated water from this STP will be used to fill the ponds. https://timesofindia.indiatimes.com/city/gurgaon/artificial-ponds-are-this-condos-reply-to-groundwater-depletion/articleshow/71208997.cms  (20 Sept. 2019)
Jammu & Kashmir 18,000 water recharge pits, 850 water harvesting tanks constructed in Kulgam  The District Development Commissioner of Kulgam in Jammu and Kashmir was informed on Thursday that 18,000 water recharge pits were commissioned in the area and 850 water harvesting tanks were constructed to replenish the groundwater.
District Development Commissioner, Showkat Aijaz Bhat was apprised about the construction of tanks in a meeting chaired by him to review the performance of Integrated Watershed Management Programme (IWMP). https://zeenews.india.com/india/jammu-and-kashmir-18000-water-recharge-pits-850-water-harvesting-tanks-constructed-in-kulgam-2235659.html  (20 Sept. 2019)
GROUNDWATER
Haryana Groundwater gets from bad to worse The groundwater quality in Panipat and Sonepat has deteriorated. Eleven samples collected by a joint team of the CPCB, Central Ground Water Board (CGWB), Public Health and Engineering Department and Haryana State Pollution Control Board from six locations in Panipat and five in Sonepat has failed the laboratory test.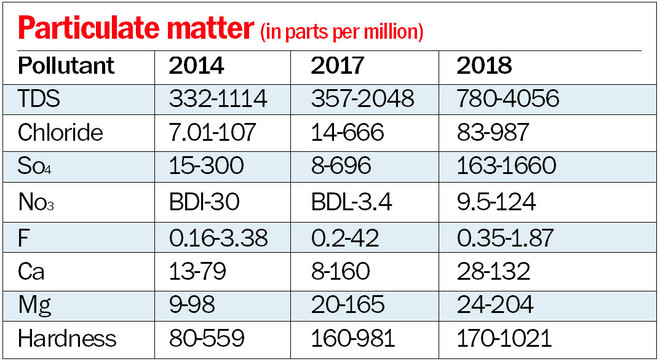 None of the samples meets the acceptable limits for drinking water prescribed by the Bureau of Indian Standards (BIS) for drinking water in IS-10500. The quality of groundwater was compared to reports from 2014 and 2017. The comparison revealed that groundwater quality had deteriorated badly and there was manifold increase in concentration of most parameters, rendering groundwater unfit for drinking. https://www.tribuneindia.com/news/haryana/groundwater-gets-from-bad-to-worse/835365.html  (20 Sept. 2019)
Andhra Pradesh Rayalaseema groundwater table plummets by 6.4 metres in a year As per Water Resources Department data, the groundwater table of Rayalaseema has plummeted by an average 6.4 metres in one year and the water table all over the State has also fallen by an average 3.69 metres from September 16, 2018 to Sept. 16, 2019.
The comparatively severe deficit in rainfall and the delay in the onset of monsoon are being cited as the reasons for the plummeting of water to an average 16.54 metres below ground level (BGL) in the State. In comparison, the maximum drop in the water table in Coast Andhra Pradesh is 2.87 m only, in East Godavari district. https://www.thehindu.com/news/national/andhra-pradesh/rayalaseema-groundwater-table-plummets-by-64-metres-in-a-year/article29434751.ece  (17 Sept. 2019)
URBAN WATER
Chennai Krishna water release to Chennai likely on September 24 With the storage in the reservoir steadily rising, the A.P. government is likely to discharge water into the Kandaleru-Poondi canal on Tuesday. The reservoir now has a storage of 8.61 thousand million cubic feet, and received an inflow of 10,000 cusecs on Sept. 20.
Officials of the Water Resources Department said the storage would be stepped up. Water is expected to be discharged for both Andhra Pradesh's needs and Chennai's water supply. As per the inter-State agreement, the city has to be provided with 8 tmc ft of Krishna water during this spell. At present, Chennai is being supplied with 525 million litres of water a day. Once the inflow of Krishna water stabilises, piped water supply is likely to improve in the city and the daily volume of supply will be stepped up, said officials. https://www.thehindu.com/news/cities/chennai/krishna-water-release-to-chennai-likely-on-september-24/article29472848.ece   (21 Sept. 2019) 
WATER
Centre Amit Shah-led ministers' group to decide the fee rural India will pay for piped water The Narendra Modi government has constituted a four-member Group of Ministers (GoM) headed by Union Minister for Home Affairs Amit Shah to fine-tune modalities for the 'Har Ghar Nal Se Jal' (tap water in every home) scheme. The GoM will finalise the user fee to be charged for providing potable piped water to 18 lakh rural households under the programme, officials familiar with the matter said.
The other members of the GoM are Jal Shakti Minister Gajendra Singh Shekhawat, Agriculture Minister Narendra Singh Tomar and Minister of State (Independent Charge) for Housing and Urban Affairs Hardeep Singh Puri.
– The GoM was constituted last month, soon after the cabinet approved the Jal Jeevan Mission, which envisages providing up to 55 lpcd (litre per capita per day) water to every rural household by 2024. "It was following cabinet approval that Prime Minister Narendra Modi announced the allocation of Rs 3.35 lakh crore for the Jal Jeevan Mission in his Independence Day address," said an official who did not want to be identified. "A user fee has to be levied for operating and maintaining the system. The GoM, based on its interactions with stakeholders, will decide the fee," said the official. "It will be very nominal, in the range of Rs 30 to Rs 50 per household."
– Of the Rs 3.35 lakh crore, the central government will contribute half, while states will bear the remaining cost. For union territories, the Centre will give 100 per cent funding. For the Northeast, the central share will be 90 per cent while states will foot the rest. 10 per cent of the capital cost of a project will be borne by the community, either in cash or in the form of labour. Once the project is completed, the ownership of the project will be given to the villagers, along with the money they have contributed as fixed deposit. "The money will be reimbursed to the community, which they can use for operation and maintenance of the project," the second official quoted above said. https://theprint.in/india/governance/amit-shah-led-ministers-group-to-decide-the-fee-rural-india-will-pay-for-piped-water/292828/   (17 Sept. 2019)
Maharashtra State water policy focuses on agri productivity Govt after 16 years has formulated a comprehensive water policy for the state which focuses on increasing water and agricultural productivity, reducing disparity in water supply criteria applied for urban and rural areas, providing water through pipelines from reservoirs and bringing water guzzling crops like sugarcane and banana under micro-irrigation. The policy lays emphasis on making rainwater harvesting mandatory in urban areas and for new colonies, groundwater planning will be devised.
Further, the policy has set an ambitious target of zero effluent especially for the water used by industry. It will be binding on industrial units using one million cubic meter of water annually to prepare water report. Agro based industries will be promoted especially in the region with less water availability.
Against the backdrop of recent floods in Sangli, Satara and Kolhapur, the policy has envisaged formulation of a scheme for the preparation of flood inundation maps and flood management. For flood forecast, the govt proposes to develop decision support system and also SMS based warning system in flood zones. https://www.dnaindia.com/mumbai/report-maharashtra-state-water-policy-focuses-on-agri-productivity-2790304  (17 Sept. 2019)
Water Crisis in Marathwada: Over 4,000 new wells to be sunk OVER 4,000 new wells are to be sunk to cope with the looming water crisis in the drought-hit Marathwada region of central Maharashtra, with each of the eight districts drawing up plans for around 600 wells each. While the overall rain deficit for the region stands at 19 per cent, the district administration in Beed, Latur, Parbhani and Osmanabad, with deficits ranging from 20 per cent to 33 per cent, are anticipating an acute scarcity of water from December onwards. While 2,265 water tankers are currently operational across the state, over half of these are in Marathwada, and the new wells are expected to be important water sources for drinking water tankers in 2020. In Osmanabad, where seven of eight talukas have recorded less than 400 mm average rainfall until Monday, officials said work has begun on 100 wells.
– In Latur, where a water train named the Jaldhoot Express made 111 trips in 2016, the overall rain deficit is currently 25 per cent. The main source of drinking water for Latur will be Dhanegaon dam on the Manjara river, along with water tankers that have continued to operate through the monsoon. While 71 tankers were operational in Latur district last week, on Monday the number was 55, said officials.
– Across Marathwada's eight districts, 1,258 water tankers are currently operational, serving 1,000 villages and 144 hamlets. The maximum numbers are in Aurangabad and Beed districts, where 971 and 749 tankers are currently operational. At the same time in 2018, only 155 tankers were operational in Marathwada. Water storage in the 964 small, medium and major reservoirs in Marathwada is currently at a total of 36.53 per cent. This is largely on account of the Jayakwadi dam being 97 per cent full due to overflow of water from Nashik – at least seven other major dam reservoirs continue to be at dead storage.
– A pre-monsoon survey this summer by the state's Groundwater Survey and Development Agency found Marathwada to be witnessing the most alarming depletion in groundwater levels. Of 76 talukas in Marathwada's eight districts, 72 saw serious depletion. More than half the total number of villages where groundwater levels are more than 3 metres lower than the five-year average are in Marathwada, raising questions on over-exploitation of this resource. While 1,467 villages saw a dip of over 3 metres, another 1,333 villages here recorded groundwater depletion by between 2 and 3 metres from the five-year average. In total, more than 5,000 villages in the region recorded a dip of more than one metre from the five-year average. https://indianexpress.com/article/india/water-crisis-in-marathwada-over-4000-new-wells-to-be-sunk-6001193/   (17 Sept. 2019)
Tamil Nadu 80% of Cauvery water was wasted in past 10 days? Farmers aver that the need of the hour is long-term planning with involving experts from the department of agriculture engineering and PWD. Former chief engineer of PWD A Veerappan points out that though June 12 is the customary date for raising sluices of Mettur reservoir for delta irrigation, officials begin the desilting works only in August, which serves no purpose.
Instead of promising unrealistic projects that require huge investments, TN should concentrate on implementing regional and local water schemes, he says. A total of seven barrages should be constructed between Upper Anaicut and Lower Anaicut and there should a check dam at every 15km across Cauvery between Mettur and Upper Anaicut, Veerappan says.
But efficient farming practices are also crucial. Now, with 1tmcft of water around 4,942 acres of land is irrigated through flood irrigation but its reach can be expanded using micro irrigation projects. Senior PWD officials claim that water has reached almost all tail-end areas this season. https://timesofindia.indiatimes.com/city/chennai/why-80-of-cauvery-water-was-wasted-in-past-10-days/articleshow/71175022.cms  (18 Sept. 2019)
Telangana State bags three National Water Mission irrigation awards  While the Irrigation and CAD Department received an award for developing the Telangana Water Resources Information System (TWRIS), the Groundwater Department bagged an award for its work on Users Centred Aquifer Level Groundwater Management. The third award went to the Rural Water Supply and Sanitation Department for the Mission Bhagiratha scheme.  Of the total 23 awards announced by the National Water Mission across the country, the State bagged three awards. The award presentation ceremony will be held on September 25 at Vigyan Bhawan in Delhi. http://www.newindianexpress.com/states/telangana/2019/sep/22/telangana-bags-three-national-water-mission-irrigation-awards-2037286.html  (22 Sept. 2019)
National 269 thermal power plants guzzling away water In addition to polluting the air and warming the planet, India's thermal power plants are consuming excessive amounts of water, in many cases beyond the permissible limits set by the environment ministry, according to information obtained through RTI Act by Manthan Adhyayan Kendra.
As of August 30, there were 269 thermal power plants in India, according to the Central Electricity Authority. Taken together, these plants consume 87.8% of the total amount of water consumed by the industrial sector, according to a study conducted by TERI. To put this in perspective, such amounts of water could fulfil the water needs of 4 cities for 2 days. https://scroll.in/article/937192/indias-269-thermal-power-plants-arent-just-polluting-air-theyre-also-guzzling-away-water  (14 Sept. 2019)
India's power surplus may exhaust in 2-3 years "With a growth of nearly 10 Gigawatt (GW) in peak demand anticipated every year, perhaps more, the current capacity surplus as well as the planned installation of non-coal firm capacity might not be enough to meet the evening peak demand in 2021 or 2022," the Bloomberg study authored by R Tongia and M T Parray stated. It recommends use of peaking power, storage, and load-shifting as tools to balance demand and supply, combined with more flexible and time-of-day reflective pricing for electricity supply. https://energy.economictimes.indiatimes.com/news/power/indias-power-surplus-may-exhaust-in-2-3-years-while-meeting-peak-demand-with-limited-re/71147844  (16 Sept. 2019) 
MONSOON 2019
This slideshow requires JavaScript.
Reservoir levels rise to 85% of overall capacity As per the latest report of the CWC, the live storage available in the 113 reservoirs monitored by it has increased to 144.179 billion cubic metres (BCM), which is 85% of the total live storage capacity of these reservoirs. The storage is around 26.5BCM higher than what was available last year in September and 24.25BCM higher than the average of the last 10 years. As many as 55 reservoirs have more storage than last year and 85 have storage higher than the average of last 10 years.
 "The monsoon is not over yet, so we need to be careful. Parts of the country are still receiving widespread rains. Ganga, Yamuna have breached their danger marks at some places. So, better planning is needed to ensure that these dams do not become reason for flooding, if monsoon maintains its strength over the next week," said Himanshu Thakkar, who leads the SANDRP, a network of organizations and experts working on water issues. https://www.livemint.com/news/india/monsoon-season-nears-its-end-reservoir-levels-rise-to-85-of-capacity-1568904521978.html  (20 Sept. 2019)
No sign of retreat of southwest monsoon "We are seeing this trend of delayed monsoon retreat in the past one decade. This may be because of interaction with extra-tropical systems or systems developing in Bay of Bengal. There is now good rainfall even in the later part of monsoon in September," said AK Srivastava, head, climate change research division of IMD Pune.
This year, there were at least 1,400 heavy and extreme rain events during the monsoon months, of which more than 1,000 were recorded in August. The number of heavy and extremely heavy rainfall days was the highest in August and July this year, as compared to the past four years, according to IMD Pune. According to the IMD, "a very heavy rainfall event" occurs when there is more than 12 cm rain in a day, and when the rainfall amount is 20 cm a day, it is called an "extremely heavy rain event".
Temperature records also show that mean temperature for July was the highest ever in India due to "high minimum" or night-time temperature. The temperature in June was the fourth highest on record, and in August, it was the sixth highest on record in August for the same reasons, with floods and heavy rain causing 264 deaths across the country. During the monsoon months–June, July and August there were over 500 deaths due extreme weather events according to IMD.
Monsoon model projections show that the south-west monsoonwill become more unpredictable and intense in coming years. A team from Indian Institute of Tropical Meteorology (IITM), led by R Krishnan, has developed an indigenous model to study the implications of climate change on the South Asian monsoon till 2100. "Our model is ready. We are still running some experiments on it. A preliminary analysis shows that with the rise in the global mean temperature, by the middle of the century the intensity of rainfall during monsoon will increase further and seasonal mean rainfall will also increase. These changes will intensify towards the end of the century till 2100," said R Krishnan.
DS Pai, head, climate research services at IMD Pune, said, "Our data shows that extreme rain events are increasing, so are dry or light rainfall days. With a rise in global mean temperature, the moisture-holding capacity of the atmosphere increases, so there is intense rain during some spells." https://www.hindustantimes.com/india-news/no-sign-of-retreat-of-southwest-monsoon-in-next-few-days-imd/story-D8PmDtR7GMy7FqtcmHqY7N.html  (18 Sept. 2019)
Fresh 'low' to liven up monsoon A fresh low-pressure area is forecast to form over the West-Central Bay of Bengal off the Andhra Pradesh coast by Sept. 18, livening up the monsoon activity with less than a fortnight for the season to end officially. This is the latest indication that the June-September season is far from finished, and forecasts suggest surprises are in store for East, Central and West India.
Earlier, the Climate Prediction Centre of the US National Weather Service had hinted that the Andhra Pradesh-Odisha-Bengal coasts would witness fresh monsoon activity into September-end, if not beyond.  https://www.thehindubusinessline.com/news/less-than-a-fortnight-to-go-but-monsoon-looks-far-from-finished/article29438512.ece  (17 Sept. 2019)
Monsoon not retreating yet Anupam Kashyapi, head of weather, IMD, Pune told TOI that the weather conditions have opened avenues for heavy to very heavy rains again. "Usually, the monsoon should start subsiding by this time in September. But forecasts indicate that the monsoon is expected to pick up pace once again to become active to vigorous, especially from September 19-20," he said. https://timesofindia.indiatimes.com/city/pune/maharashtra-monsoon-not-retreating-yet-heavy-rain-alert-from-september-19/articleshow/71159603.cms  (17 Sept. 2019)
Chennai's wettest day of year brings 21 days of water After playing hide and seek for the last few days, the clouds over Chennai and adjoining areas opened up late on Sept. 18 night, dumping 10.4cm of rain, making it the wettest day of the year. The city last recorded 10cm rain in a 24-hour period on August 25, 2011. For hydrogeologists, the record means that the core city with an area of 174sqkm has received about 17,400 million litres of water which would serve the city's water supply needs for 21 days, assuming every drop of rain is saved.
Shekar Raghavan from Rain Centre said it is impossible to harvest 100% of the rainfall, and people need to focus on strategies to reduce run-off by at least 60%. "The problem is that presently we are letting 80% of the water from our driveways to drain into canals and the sea," he said. Harvesting of rainwater has helped countries such as Brazil, China, Australia and Singapore solve their water crisis. In fact, Australia, one of the driest continents in the world, launched national rain water initiative and gave incentives of $500 to each household that set up rain water harvesting structures between 2003 and 2012. https://timesofindia.indiatimes.com/city/chennai/chennais-wettest-day-of-year-brings-21-days-of-water/articleshow/71208903.cms  (20 Sept. 2019)
Also see, Heavy rains offer new lease of life to Chennai lakes after bone-dry summer https://www.thenewsminute.com/article/heavy-rains-offer-new-lease-life-chennai-lakes-after-bone-dry-summer-109263  (21 Sept. 2019)
Op-Ed The Monsoon Is Proof Of Life, Not A Wrecker Of Human Life Rainfall equals flooding in most Indian cities. Our streets can't even take what one would call low intensity rainfall. This is because while we respect systems made by man but look down on systems created by nature. Or, we seek to modify or destroy these systems, as one form of control. One of the most basic natural systems has do with a couple of molecules of hydrogen and oxygen- water, flowing down our lives and drains, in the rains. Nature creates its own drainage patterns. Streams, brooks and channels form in the monsoon, taking advantage of natural undulations of topographies. He streams drain into a river, or a wetland that receive the brooks. This is an effective system that carries water efficiently granting life and creating long riparian bursts of habitat.
We allow our national airlines and our banks to perform badly but don't want nature's banks to do much. We are angry and annoyed when a blocked river overflows its banks, or water gets into our houses. Water needs flow, flow needs drainage, drainage needs gradient, and respect of natural gradient and wetlands is integral to town planning. Reinforcing this would mean building rainwater harvesting structures, drainage on th side of roads, and unblocking channels and river bed.  https://www.bloombergquint.com/opinion/the-monsoon-is-proof-of-life-not-a-wrecker-of-human-life  (21 Sept. 2019)
FLOOD 2019
Man Made Flood Disaster Excellent program on Man Made floods on DD News by Vijay Krantiji, it was telecast at 9 pm on Sept 19, 2019. The part on ILR though is a misfit here.  https://www.youtube.com/watch?v=S_XA6kYGkA4&   (19 Sept. 2019)
Indian rivers crossed highest flood level 25 times in August 2019 According to this report, in Aug alone, HFL was crossed at 25 places, but no list is given or source of this figure of 25. https://www.downtoearth.org.in/news/india/indian-rivers-crossed-highest-flood-level-25-times-in-august-2019-66818  (19 Sept. 2019)
Maharashtra Experts from Japan to help govt tackle floods: CM Devendra Fadnavis on Sept. 16 said the state govt has sought help from Japan to formulate a long-term plan to tackle floods, which will be financed by the World Bank and Asian Development Bank. An eight-member team of experts from Japan have already conducted a study of the flood-hit Sangli, Kolhapur and Karad districts in western Maharashtra. "The govt has decided on a long-term flood mitigation plan to make Maharashtra flood-free. The govt is working with a team from Japan," Fadnavis said.
The Brihanmumbai Municipal Corporation too will take the help of the experts to create "Tokyo-like" water tunnels to prevent Mumbai from flooding. To check whether such system can be created in Mumbai a team of civic officials and experts from Japan will visit places like frequent flooding areas, lakes and river on Sept. 17.
Conceding that dam regulation through water discharge alone cannot be a solution to tackle floods, Fadnavis said there was a need for a "robust, long-term mechanism". The plan will also involve diverting or lifting surplus water from western-flowing rivers and channelise it in areas hit by drought, such as Marathwada, he said. https://indianexpress.com/article/india/experts-from-japan-to-help-maharashtra-govt-tackle-floods-cm-fadnavis-6001135/  (17 Sept. 2019)
DAM FLOODs in Kerala Red alert as Sholayar water rises Water level in Kerala Sholayar dam is rising and the district collector on Monday issued a red alert indicating the dam would be opened without further warning. According to an official release received here, the collector has given the sanction to open the dam as water level has crossed 2,661.20 feet. The maximum level of the dam is 2,663 feet, and the present storage level was about 97% of the total capacity. The collector has issued the warning that the dam would be opened when the water level crosses 2,663 feet at any time without further warning. According to the KSEB sources the water level is likely to reach 2,663 feet by September 19, if the current inflow level continues.
– The collector has given permission to release 100 cusecs of water. The water from Kerala Sholayar will first be released to Poringalkoothu dam and from there to Chalakkudy river. The people staying along the banks of the Chalakkudy river have been asked to remain vigilant, as the water level in the river was likely to go up by 2 feet when the water is released from the dam at this rate. https://timesofindia.indiatimes.com/city/kochi/red-alert-as-sholayar-water-rises/articleshow/71157755.cms  (17 Sept. 2019)
DAMS FLOOD IN CHAMBAL BASIN Cabinet Sends Panel to Study Gandhi Sagar Dam amid Flood Fury National Crisis Management Committee in an emergency meeting convened by the Cabinet Secretary on Sept. 15 decided to send an expert panel to the Gandhi Sagar dam after the CWC declared its overtopping a "great crisis. "The Madhya Pradesh and Rajasthan governments had already sought the Centre's intervention due to the heavy rains and flooding. "The expert panel will conduct a post-flood analysis of the dam's behaviour and review its performance on the release of excess water since Sept. 14," he added.
Himanshu Thakkar of the SANDRP blamed faulty dam management behind the crisis. "The Gandhi Sagar dam was filled to full capacity few weeks ago. Why was the dam filled up with almost a month of monsoon to go? This violated many of the dam management rules. Sudden heavy rains only made things worse," he told News18. https://www.news18.com/news/india/cabinet-sends-panel-to-overflowing-gandhi-sagar-dam-amid-flood-fury-allegations-of-mismanagement-2311371.html  (16 Sept. 2019) 
This slideshow requires JavaScript.
Chambal River has crossed HFL (128.4 m dated 24.8.1996) at Udi, Etawah, Uttar Pradesh. Flowing at 128.53 m with steady trend.
In Rajasthan, heavy rains created flood-like situation in Kota, Bundi, Baran, Jhalawar and Chittorgarh districts. Several villages have been inundated due to rising water level in Chambal river. The heavy rainfall has forced the state authorities to open all the gates of Rana Pratap Sagar Dam, Jawahar Sagar and Kota Barrage Dam. Many villages in Kota, Sawai Madhopur and Dhaulpur districts have been inundated due to heavy rain. https://zeenews.india.com/india/heavy-rains-wreak-havoc-in-several-districts-of-madhya-pradesh-and-rajasthan-2234662.html  (6 Sept. 2019)
Overflowing rivers, dam flood Chambal With Gandhi Sagar dam in Mandsaur spilling over, the areas downstream in Chambal district were flooded on Sept. 16. Chambal was flowing several meters above the danger mark in the three districts of Sheopur, Morena and Bhind, breaking records of more than two decades.
In the Morena, Chambal was flowing 5 meters above the bridge breaking a record of 23 years. 7 lakh cusecs was released from Gandhi Sagar in Mandsaur. Chambal is rising menacingly and flowing almost 4 meters above the danger mark in Bhind. https://timesofindia.indiatimes.com/city/bhopal/overflowing-rivers-dam-flood-chambal-life-at-a-standstill/articleshow/71157754.cms  (17 Sept. 2019)
Madhya Pradesh Floods cause Rs 10,000 crore damage The worst-hit districts due to the flood are Mandsaur and Neemuch districts on Rajasthan border where thousands of people in over 100 villages have been evacuated. Nearly 21,000 flood-hit villagers are living in temporary camps put up by the government. Mandsaur town and adjoining villages witnessed water entering into houses following overflowing of the Gandhi Sagar dam on Sunday.
– Nearly 30,000 projected-affected people (PAP) of the Sardar Sarovar Project have not been rehabilitated. Their villages are getting inundated by the backwater of the dam. Prime Minister Narendra Modi is scheduled to celebrate his birthday on September 17 at the site of the dam filled to be brim. https://www.deccanherald.com/national/north-and-central/madhya-pradesh-floods-cause-rs-10000-crore-damage-761811.html  (16 Sept. 2019)
Ganga breaches Ballia ring dam The Ganga continued to rise in Ballia and breached the Dubey Chhapra ring dam in Ballia district on Sept. 16 morning, affecting a population of over 35,000 of four villages. The river continued to rise after breaching the danger mark in Ballia on Sept 14. As per the records of CWC, Ganga level touched the 59 m mark, more than a metre above the danger mark of 57.61 by late Sept. 16 afternoon and was inching closer to highest flood level mark of 60.39 m recorded in 2016.
In Ghazipur, Ganga level touched 63.60m, after breaching the danger mark of 63.10m. Flood water has entered several villages of Ghazipur and Chandauli districts, compelling people to move to safe shelter. The rising river level has brought worries to farmers as their crops in fields are inundated.
On Sept. 15, an overhead tank and portions of primary school were swept away in Keharpur area near Dubey Chhapra. In Ghazipur, floods has caused a heavy damage to paddy and vegetable fields in several villages of Revatipur, Karanda, Mohammadabad and Saidpur areas. Satyam and Rajesh Yadav, cultivators in Revatipur said that flood has caused a heavy loss to farmers, especially vegetable growers. Over 40 villages in Niyamtabad, Sakaldiha, Chahania and Dhanapur blocks in Chandauli district are also affected by floods. https://timesofindia.indiatimes.com/city/varanasi/ganga-breaches-ballia-ring-dam-marooned-villagers-evacuated/articleshow/71156215.cms  (17 Sept. 2019)
An overhead tank and portions of a primary school were swept away by flood water as the Ganga crossed danger mark on Sept. 15 wreaking havoc in low-lying areas of Ballia. The river was flowing one metre above the danger mark in Ballia and also crossed the red mark in Ghazipur.  https://timesofindia.indiatimes.com/city/varanasi/tank-portion-of-school-swept-away-in-ballia-as-ganga-crosses-red-mark/articleshow/71141095.cms  (16 Sept. 2019)
Flood Alert in Varanasi  After the water level rose, it inundated the Ghats in Varanasi and the low-lying areas along the river. Boat services have also been suspended. Several localities in the low-lying areas along the Varuna river are also flooded. The rapid rise of water level has thrown life out of gear in Varanasi and submerged hundreds of acres of paddy crop and millets. Water also entered areas around Maruti Nagar and Patel Nagar.Those living in the low-lying areas are being moved to the relief camp. https://www.news18.com/news/india/varanasi-flood-alert-as-river-ganga-uttar-pradesh-crosses-warning-mark-destroys-hundreds-of-crops-2312883.html  (18 Sept. 2019)
Varanasi administration on alert With the water level in the Ganga crossing the warning mark, the Varanasi district administration has set up a flood control room and issued helpline numbers to extend immediate support to the flood-affected people. Water has entered several low lying areas along the river. Ghats are completely flooded and operation of boats has also been suspended.
As per CWC, the Ganga was flowing at 70.64 metres, 38 cm above the warning level on Sept. 16. The danger mark in Varanasi is 71.26 metres. Water has entered Maruti Nagar and Patel Nagar areas. Several localities in the low-lying areas along the Varuna river are also flooded. Hundreds of acres of paddy crop and millets have been submerged. https://www.hindustantimes.com/lucknow/varanasi-administration-on-alert-as-ganga-flows-above-warning-mark/story-nXJobFJYhS7X7M0BgYvSTN.html  (17 Sept. 2019)
A report from Banda district said continued rainfall in the Bundelkhand region and release of water in the Yamuna had led to flooding in many areas in Hamirpur, Banda and Chitrakoot districts. Yamuna, Ken and Betwa rivers are in spate and several acres of agricultural land has been submerged, it said. http://www.newindianexpress.com/nation/2019/sep/19/up-rains-cm-adityanath-asks-allahabad-varanasi-to-remain-vigilant-as-ganga-yamuna-swell-2035934.html  (19 Sept. 2019)
Picture shows so many houses built on floodplain in Prayagraj.  https://www.hindustantimes.com/education/schools-in-prayagraj-city-to-remain-closed-till-sept-21-due-to-floods/story-IdAuw5ML1fFGSCExQvv4KN.html  (18 Sept. 2019)  
Aerial view of waterlogged Prayagraj as Ganga, Yamuna rivers brimming above danger mark:- https://twitter.com/tv9gujarati/status/1174568088760541184 
The swollen Ganga has inundated several colonies built on floodplain.   https://www.timesnownews.com/mirror-now/in-focus/photo-gallery/prayagraj-flood-photos-uttar-pradesh-up-flood-ganga-levels-rise-in-pics-images/490991  (18 Sept. 2019)
Here is another video report showing flooded human habitation along Ganga. https://economictimes.indiatimes.com/news/politics-and-nation/uttar-pradesh-water-level-of-river-ganga-further-rises-in-varanasi-crosses-danger-mark/videoshow/71211593.cms  (20 Sept. 2019)  
Also see, Daily Flood Situation Report cum Advisories 22-09-2019. http://cwc.gov.in/sites/default/files/dfsrca22092019_2.pdf  
Flood alert for UP, Bihar In its latest forecast, IMD has stated that enhanced rainfall in Nepal till Sept. 18 could lead to a rise in the water levels in rivers in East Uttar Pradesh and Bihar over the next three days. This could lead to flooding of some of the low-lying areas along the banks of Yamuna and Ganga. CWC has sounded a flood alert for all the districts in Bihar along the course of river Ganga from Buxar to Bhagalpur and districts in Uttar Pradesh downstream of Yamuna till its confluence with Ganga at Allahabad. "A close watch needs to be maintained all along the course of the rivers," stated CWC in its latest update.
The rainfall has been excess in West Madhya Pradesh to the tune of 54%. Both Uttar Pradesh and Bihar have witnessed deficient rains to the tune of at least 20% each, despite an excess of 4% monsoon rains over the country this season. The deficit has been much more pronounced in neighbouring Jharkhand, where some districts are facing drought-like conditions. https://www.livemint.com/news/india/flood-alert-for-up-bihar-as-river-waters-rise-over-next-few-days-1568712972286.html  (17 Sept. 2019)
Gujarat Ukai dam water level just 2ft short of danger mark The water level in Ukai dam on Sept. 21 stood just two feet short of the danger mark of 345 feet, after receiving heavy inflow of water from the upper catchment areas in Maharashtra and Madhya Pradesh. Furthermore, water in the Hatnur dam in Jalgaon district in Maharashtra, which is located in the upper catchment area of Ukai dam, stood at 212.65 metre. To maintain the water level in the dam, authorities on Sept. 21 discharged over 92,000 cusec of water into the Tapi river, raising fears of flooding among Surat residents. With the heavy discharge from the Ukai dam into the Tapi river, the river has breached its banks. Fishermen in Surat have been making hay meanwhile, getting a good catch from the flooded Tapi.
In the past 15 years, the water level in the dam has crossed 344 feet twice. In 2006, it touched 346.07 feet, and in 2013 344.62 feet. In 2006, Surat city was flooded, as water entered most of city's localities, and leading to loss of human lives and as well as financial loss. Last year, the highest level of water in the dam during the monsoon season was 319 feet. https://indianexpress.com/article/cities/ahmedabad/gujarat-ukai-dam-water-level-just-2ft-short-of-danger-mark-6017319/  (22 Sept. 2019)
Karnataka The dam induced flood disaster in Belagavi district alone has meant damage of Rs 10000 crores. http://www.newindianexpress.com/states/karnataka/2019/sep/21/rs-10k-crore-flood-damage-but-only-rs-167-crore-released-by-karnataka-govt-2036687.html   (21 Sept. 2019)
DROUGHT 2019
As Droughts Spread Across India, So Does Water Budgeting Kolegaon is one of a growing number of villages in Jalna and across the state of Maharashtra that is experimenting with water budgeting to cope with recurring droughts. Some, like Kolegaon, are being helped by the Watershed Organization Trust, a 25-year-old group that works with rural communities to improve water management practices. Others are being introduced to the idea by a new World Bank-funded project that is using technological innovations to build climate resilience in 5,000 villages in the state. IIT professor Milind Sohoni and his team are also helping to create a mobile app where farmers will be able to easily check seasonal water availability. https://undark.org/article/droughts-force-water-budgeting-rural-india/  (18 Sept. 2019)
DISASTER
Landslides in northern hemisphere summer monsoon  Dave Petley blog shows how the number of fatal landslides, number of fatalities are on the increase during monsoon and how the graph becomes steeper once the SW monsoon sets in Indian sub continent by June end. https://blogs.agu.org/landslideblog/2019/09/16/2019-northern-hemisphere-summer-monsoon/  (16 Sept. 2019)
ENVIRONMENT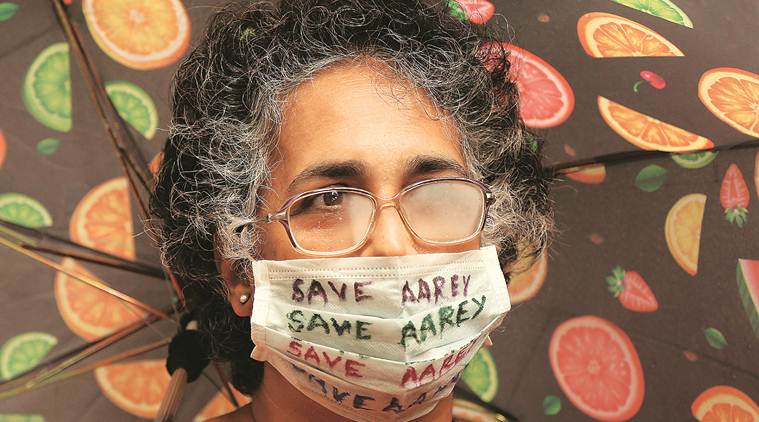 Maharashtra 'Aarey a jewel in Mumbai, no other city has such biodiversity inside its limits': Stalin D "Aarey gives the city a recreational space, it reduces the temperature, gives fresh air, soaks pollution and the trees help hold groundwater in Goregaon as well as rest of Mumbai. It also provides an important habitat to wildlife and is home to endemic species, flora and fauna not found anywhere else. It's also home to two rivers, three lakes and five lakh trees. It's a jewel in Mumbai, no other city has such biodiversity inside city limits." says Stalin D of Vanshakti.  https://indianexpress.com/article/cities/mumbai/aarey-a-jewel-in-mumbai-no-other-city-has-such-biodiversity-inside-its-limits-environmentalist-stalin-d-5998085/  (16 Sept. 2019)
Aarey Can't Get Forest Tag Just Because it Has Greenery: Govt Tells HC Activists are opposing the proposed felling of over 2,600 trees in Aarey to make way for the metro car shed and demanding relocation of the depot, which is part of the Metro III project. "Aarey cannot be declared as forest just because there is greenery there. Aarey was formed in the past as a milk colony and to keep cattle and horse stables," Sakhare told a division bench of Chief Justice Pradeep Nandrajog and Justice Bharati Dangre.
An appeal against this order of the high court has been filed in the Supreme Court, where it is pending hearing, the govt counsel said. "Let the apex court decide the issue now. The high court has already given its verdict. When the matter has been already heard and concluded by the high court, it need not be entertained again," Kumbhakoni argued.
.The Aarey colony, measuring 1,287 hectares and located adjoining the Sanjay Gandhi National Park, is known as a major green lung of the metropolis. Several Bollywood personalities and politicians have also extended their support to the activists protesting against the feeling of trees in Aarey. https://www.news18.com/news/india/aarey-cant-get-forest-tag-just-because-it-has-greenery-maha-govt-tells-hc-2315869.html  (17 Sept. 2019)
Odisha  World's Largest Clean-Up Drive Held At Odisha's Puri Beach: Officials A mega cleanliness drive was organised at Odisha's Puri beach to mark the International Coastal Cleanup Day on Sept. 21. Officials said that it was the world's largest coastal clean-up drive, aimed to sensitising people about the need of clean beaches. More than ten thousand volunteers participated in the drive at several places along the district coast. https://www.ndtv.com/india-news/puri-beach-clean-up-drive-worlds-largest-clean-up-drive-held-say-officials-2104888  (21 Sept. 2019)
National Allow reuse of PET drinking water bottles: Experts India may consider making PET bottles reusable and allow them to be used for packaging water more than once if the govt agrees to recommendations made by experts drawn from various departments and scientific institutions.
However, Ram Vilas Paswan, Minister for Food, Public Distribution and Consumer Affairs also said that banning the use of single use plastics all at once is not a solution as other options available are expensive. "Already 85 per cent of bags FCI uses are made of jute, and only 15 per cent is plastic bags. We want to stop even that," Paswan said adding that he was convening a meeting of FCI officials next week to prepare a timeline for this.
According to Paswan, India currently generates 95 lakh tonnes of plastic waster annually, of which 38 lakh tonnes are of single-use plastic. Every year, 6 lakh tonnes of plastic waste from India land up in oceans. If measures are not taken immediately, the amount of plastic waste generated will double by 2022, the minister said. https://www.thehindubusinessline.com/news/allow-reuse-of-pet-drinking-water-bottles-experts/article29440181.ece  (17 Sept. 2019)
Packaged drinking water may be excluded The govt may exclude packaged drinking water (1 litre or more) from single-use plastic ban — likely to come into effect from October 2 — while simultaneously facilitating alternatives so that the transition to non-plastic packages does not inconvenience public. Food and consumer affairs minister Ram Vilas Paswan favours a ban on plastics, but admits that no concrete alternative of packaged drinking water is available now.
Stating that recycling is not a permanent solution, Paswan said there is a need to find an alternative, which is equally affordable and reliable. Even pure paper bottle is not an alternative as some plastic is mixed, he said and added that even glass bottle in general cannot replace. He also said any ban would not affect employment as the alternative would create jobs. https://www.financialexpress.com/industry/single-use-plastic-ban-packaged-drinking-water-may-be-excluded/1701348/  (10 Sept. 2019)
Package drinking water firms told to find alternatives in 3 days Consumer affairs minister Ram Vilas Paswan on Sept. 9 had asked producers of packaged drinking water to come up with alternative packaging solutions in the next three days as part of efforts to cut down consumption of single use plastic. The Railway ministry which sells packaged drinking water under the 'Rail Neer' brand is also looking for alternatives including inserting polymers to make the bottle biodegradable, said the statement. https://www.livemint.com/politics/policy/package-drinking-water-firms-told-to-find-alternatives-to-plastic-bottles-in-three-days-1568046634027.html  (9 Sept. 2019)
Tamil Nadu CAG pulls up forest dept over unapproved construction by Isha Foundation in protected zone CAG report indicts Isha Foundation and TN Forest department. https://www.firstpost.com/india/cag-pulls-up-tamil-nadu-forest-department-over-unapproved-construction-by-isha-foundation-in-protected-zone-4718781.html  (19 July 2018) 
CLIMATE CHANGE
Climate change could reduce soil's capacity to absorb water  Changing patterns of rainfall due to climate change could reduce the ability of soil to absorb water in many parts of the world, shows a new study (led by US based Rutgers University which was published in journal Science Advances). This can have serious implications on groundwater supplies, food production, storm-water runoff as well as biodiversity and ecosystems. The biggest changes were linked to shifts in large pores in the soil. Scientists found that a 35% increase in rainfall led to a 21 to 33 % reduction in water infiltration rates. https://www.livemint.com/news/india/climate-change-could-reduce-soil-s-capacity-to-absorb-water-1568610538065.html  (16 Sept. 2019)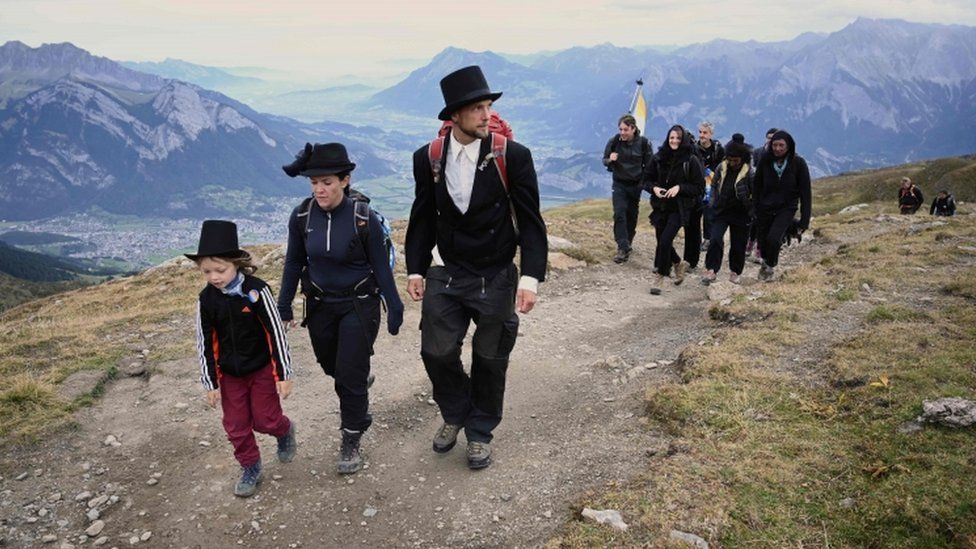 Pizol glacier: Swiss hold funeral for ice lost to global warming Very interesting to see Swiss people doing funeral service for PIZOL glacier, which has lost 80% of volume since 2006 alone, showing the accelerated rate of global warming.  https://www.bbc.com/news/world-europe-49788483   (22 Sept. 2019)
SOUTH ASIA
India Nepal Power export plans in doubt as India reviews options This highlights that Nepal is finding it difficult to push hydropower projects for export of power to India as India is power surplus. https://asia.nikkei.com/Politics/International-relations/Nepal-power-export-plans-in-doubt-as-India-reviews-options  (20 Sept. 2019)
Bangladesh Flash flood hits Teesta char people Around 50 thousand people in char areas of Lalmonirhat became marooned as heavy rain and onrush of water from the upstream caused overflowing of the Teesta river and consequent flash floods in low lying areas of 21 unions in the district's five upazilas on Sept. 18.
The river was flowing 21 cm and 14 cm above its danger mark at Teesta Barrage point at Dowani in Lalmonirhat's Hatibandha upazila on Sept. 17 night and Sept. 18 morning, said Bajle Karim, sub-divisional engineer of Water Development Board (WDB) in Lalmonirhat. The flash flood caused inundation of Aman paddy plants and vegetables on vast areas and many of the affected people took shelter on the govt roads and flood centres with their domestic animals and necessary things. With recession of floodwater, some of them started returning home. https://www.thedailystar.net/country/news/flash-flood-hits-teesta-char-people-1802548  (20 Sept 2019)
Authorities' inaction put rivers in peril The deplorable conditions of the rivers around Dhaka city and elsewhere in the country due to encroachment and pollution are the result of inaction of the river custodians and their complicity with the grabbers for decades, National River Conservation Commission Chairman Muzibur Rahman Howlader has said.  Landmark judgments were given by the highest court, repeated outcries were heard from the public and media, directives were given by the prime minister, and laws related to river conservation are all there. But encroachment and destruction of rivers continue. https://www.thedailystar.net/frontpage/news/authorities-inaction-put-rivers-peril-1803439  (22 Sept. 2019)
Also see, Political will is the key to save Dhaka rivers: Mohammad Azaz  https://en.prothomalo.com/opinion/news/202196/Political-will-is-the-key-to-save-Dhaka-rivers  (22 Sept. 2019) 
THE REST OF THE WORLD
Italy 1985 Stava tailings dam disaster Interesting blog post by Dave Petley about the July 1985 tailing dam disaster in Italy where 268 people were killed. "In June 1992 a total of ten individuals were convicted of crimes that included culpable disaster and manslaughter of multiple individuals, and were jailed. The Stava Foundation has a very detailed website that documents the disaster in order to remember the victims, the aim of which is to promulgate the lessons from the Stava tailings dam failure." http://www.stava1985.it/  https://blogs.agu.org/landslideblog/2019/09/20/stava-tailings-dam-1/    (20 Sept. 2019)
US National Estuaries Week 2019 National Estuaries Week was founded in 1988 by the National Oceanic and Atmospheric Administration (NOAA) as a single day to encourage exploration and appreciation of local estuaries. It's now become a weeklong celebration of the myriad benefits that bays and estuaries provide to communities nationwide, thanks to groups like Restore America's Estuaries and others. http://mississippiriverdelta.org/national-estuaries-week-2019-why-it-matters-and-how-to-celebrate/  (16 Sept. 2019)
Study Revolutionizing water quality monitoring for our rivers and reef New, lower-cost help may soon be on the way to help manage one of the biggest threats facing the Great Barrier Reef. That threat is pollution from land making its way downstream by way of the many rivers and streams that flow into coastal waters along the reef. The size of the reef—which stretches for 2,300 km along the Queensland coast—makes it extremely hard to get an idea of what's happening in real-time.
Now, in collaboration with scientists at the Queensland Department of Environment and Science, researchers at the ARC Centre of Excellence for Mathematical and Statistical Frontiers (ACEMS) have developed statistical predictive tools that could lead to the deployment of many more low-cost sensors in those rivers and streams. https://phys.org/news/2019-09-revolutionizing-quality-rivers-reef.html  (3 Sept. 2019)
Oyster reef restoration celebrated with fishing tournament at Lafayette and Lynnhaven "The Lafayette has been deemed the first tidal river in the state to see a full restoration of its oyster population. It takes a lot of people to make these kinds of success stories," said Andrew Larkin, a senior program analyst for NOAA's Chesapeake Bay office. "It's very rewarding to see things going this way, and a tournament is a great way to celebrate it."
Oyster numbers suffered a drastic decline in the bay in the 1970s and '80s because of many factors including runoff from yards and streets that brought chemicals into the water, overharvesting and disease. The oyster alliance has set a goal of restoring 10 tidal river systems — five in Virginia and five in Maryland — with 10 million oysters by 2025. Brent James, oyster restoration coordinator for Lynnhaven River Now, lives along the shore of the river and has watched the improvements as oysters rebounded through reef building, stocking and oyster farming." https://www.pilotonline.com/news/environment/vp-nw-oyster-reef-fishing-20190912-t2ur7oyr6zgmhovgswn2vsjk44-story.html  (12 Sept. 2019)
Study Tap water contaminants linked with 100,000 cancer cases Contaminated tap water causes 100,000 cancer cases in the US over a lifetime, according to a new study from scientists with the Environmental Working Group. Most of the cancer risk is from naturally occurring arsenic, the byproducts of chemicals used to disinfect water and radioactive contaminants, according to the analysis, which was published in the peer-reviewed journal Heylion.
"We want people to realize that water that meets legal specifications may still cause health risks based on the latest science," said Sydney Evans, lead author of the study. This is a concern nationwide, whether urban or rural, with a small or large [water system]." The number of cancer cases from water contamination is small compared with the total number of cancer cases in the US. https://www.theguardian.com/environment/2019/sep/19/tap-water-contaminants-linked-with-cancer-cases-study  (19 Sept. 2019)
Compiled by SANDRP (ht.sandrp@gmail.com)
Also see: DRP News Bulletin 16 Sept. 2019 & DRP News Bulletin 9 Sept. 2019
Follow us on: www.facebook.com/sandrp.in; https://twitter.com/Indian_Rivers