One expects that River sand mining issues will be minimal in monsoon, with riverbeds flooded, but that is far from the case, as we can see from this week's bulletin. Recent news include the positive story of Dakshin Kannada deputy commissioner being remembered for curbing illegal sand mining; Institute of Engineers demanding curb in sand mining around the 90 year old Krishna Raj Sagar dam on Cauvery considering its safety; in Tamil Nadu, the most dangerous place in the context of sand mining, there is the news of police forcing activists to apologise; While the TN minister is in denial mode about illegal sand mining round Chennai; firing between sand mafia and police in Rajasthan leading to two deaths and several injuries; in MP, a video is in circulation showing police negotiation with sand mafia; new sand mining policies in several states including Andhra Pradesh, Madhya Pradesh and Bihar and in Delhi the DJB has written to NGT to take steps to curb illegal sand mining downstream of Hathnikund barrage. And there is more.
That's a lot of news during monsoon on River Sand mining. Unfortunately, there is no light at the end of the sandy tunnel. There is no effective policy or action on the horizon either from the states, centre or judiciary. It seems a lot more focused work is required on this issue.
SAND MINING
Maharashtra Weigh bridges, CCTVs made a must to curb illegal sand mining As per the directives of the Nagpur bench of Bombay High Court, the state govt has framed new guidelines for sand mining, transportation and sale for the entire state. The state's revenue and forest department issued a notification regarding the new guidelines on September 3. The govt will place the guidelines before the HC and implement them accordingly.
Some PILs have been filed in HC alleging destruction to environment, rampant illegal sand mining and huge revenue loss to the government. During the hearing on December 7, 2018, the HC had directed the govt to frame new guidelines and submit them in the first week of May. Later, the HC had extended the deadline. The govt has asked the district administration to explore the possibilities of excavating sand with mud from river beds and sand from dams. It may create a controversy as most of the dams are situated in the forest area and approaches from small villages.  https://timesofindia.indiatimes.com/city/nagpur/weigh-bridges-cctvs-made-amust-to-curb-illegal-sand-mining/articleshow/70984448.cms  (5 Sept. 2019)
Andhra Pradesh Govt introduces Sand Mining Policy-2019 The State govt on Sept. 4 issued an order introducing the Sand Mining Policy-2019, which will come into force on Sept. 5. The new policy aims at addressing the issues of indiscriminate mining of sand, black marketing, hoarding, skyrocketing sand prices, artificial supply shortage and cross-border transportation.
As per the new sand policy, the AP Mineral Development Corporation (APMDC) Ltd will undertake sand quarrying and supply sand to the customers on behalf of the government. The plan is to achieve sustainable sand mining by ensuring compliance with environmental regulations. It also aims at supplying sand at affordable prices and generating more revenue through its sale.  http://www.newindianexpress.com/states/andhra-pradesh/2019/sep/05/andhra-pradesh-government-introduces-sand-mining-policy-2019-2029207.html  (5 Sept. 2019)
2 JCBS, 12 sand-filled trucks seized in East Godavari Peddapuram revenue division authorities on a tipoff conducted raids at Ramesampeta Metta village in Peddapuram Mandal in East Godavari district late on midnight hours (early hours on Aug. 31) and seized 2 JCBs and 12 loaded trucks ready to carry red gravel to various destinations. According to Peddapuram RDO, S Mallibabu, the case has been transferred to East Godavari district mining department for further action. https://www.thehansindia.com/andhra-pradesh/illegal-sand-mining-2-jcbs-12-sand-filled-trucks-seized-in-east-godavari-559908  (31 Aug. 2019)
Resolve sand mining issue in Vizianagaram The construction workers demanded the govt to resolve the sand mining issue as it has badly affected the sector and hundreds of workers were losing their jobs. The workers on Aug. 29 staged Bhikshatana as part of protest demonstration in Parvathipuram town of Vizianagaram. They alleged that govt has stopped the mining of sand from river basins and as a result, the entire construction works came to a halt and thousands of workers became jobless.
"Our families are sleeping with empty stomachs. Ours is not a regular job and we have no savings to survive during these days. We have been struggling to meet ends. But suddenly the govt has stopped the sand supply. How can we feed our families? We don't know any other work other than construction. The govt either should feed our families or lift the ban of sand mining," they said. CITU leaders P Sanyasi and GV Ramana participated in the protest. https://www.thehansindia.com/andhra-pradesh/resolve-sand-mining-issue-in-vizianagaram-559429  (30 Aug. 2019)
Illegal mining operations ravaged environment Despite the Supreme Court and the NGT taking up the matter, illegal sand mining controlled by a sand mafia continues to be practiced rampantly in Tamil Nadu and Karnataka among other states. Tamil Nadu is home to one of the most dreadful sand mafia operations anywhere in the country. Since 2003, as many as five officers with the police or revenue department have been found dead under mysterious circumstances after they decided to go after the sand mafia. The most recent death was that of S Jagadish Durai, a constable with the Special Branch who was found with his head crushed in a village at the banks of the river Nambiyar in May of this year.
Investigative reports have revealed that one load of river sand is sold in Tamil Nadu at a price of ₹35,000 – ₹40,000. To better understand the demand for river sand in the state, one must know that the capital city of Chennai requires as many as 6,000 loads of sand each day. However, only 10-20 per cent of this is supplied by govt agencies. This leaves the sand mafia in a lucrative position to set up an inter-state network aimed at fulfilling this demand. In fact, reports have even pointed out how the sand mafia in Tamil Nadu supplies river sand to the neighbouring state of Kerala.
Even in Karnataka, the sand mafia's operation continues without much intervention by law enforcement personnel or the excise department. Reports have hinted that every single local official in the state is paid anywhere around ₹10,000 per lorryload of sand. The flow of these payments is maintained across districts and allows the sand mafia to flout quarrying limits without as much breaking into a sweat.
Concerned officers are even made to allow more lorryloads than required to take sand out of a particular quarry. Estimates suggest that Karnataka's demand for sand comes out to be about 65 million metric tonnes each year whereas the state-sponsored supply is only able to provide 45 MT of this demand. The highest number of illegal mining operations have been reported from areas near major rivers such as Cauvery, Krishna, Nehtravati, Kabini, Tungabhadra, Ghataprabha, Malaprabha and Hemavathi. https://www.timesnownews.com/mirror-now/in-focus/article/repercussions-of-illegal-sand-mining-on-environment-in-tamil-nadu-and-karnataka/480230  (31 Aug. 2019)
Karnataka Call for ban on quarrying around KRS dam The technical committee of the Institution of Engineers, Mysuru centre, has called upon the govt to ban all quarrying activities around the Krishnaraja Sagar (KRS) dam with immediate effect. A release said frequent loud sounds and vibrations being experienced in and around the dam was owing to unregularised quarry blasting, and such uncontrolled explosives create lots of vibration up to a radius of 18 to 20 km.
The Institution of Engineers said it was necessary for the Geological Survey of India to inspect the area and the dam and submit its observation as the KRS was 90 years old. "A dam break analysis should be done to assess its structural stability," said the release pointing out that as per Supreme Court order, no quarry blasting activity should be allowed within 20 km of major dams.
It said the district administration of Mandya and the State govt should not yield to political pressure and must ban quarrying around the KRS. The technical team warned that blasting in the surrounding and nearby areas causes vibration to the dam structure and could lead to cracks or widen the existing cracks and thus pose danger. https://www.thehindu.com/news/national/karnataka/call-for-ban-on-quarrying-around-krs-dam/article29247361.ece  (24 Aug. 2019)
S Sasikanth Senthil put squeeze on sand mining mafia S Sasikanth Senthil won plaudits as a proactive administrator during his tenure as Dakshina Kannada deputy commissioner, but he will be best remembered for his crackdown on the sand mafia that once thrived in the coastal district. As the executive head of a district that has witnessed the devastating effects of illegal sand mining, Senthil and Dakshina Kannada police busted the sand mafia's operations in the district's river valleys, particularly along the banks of the Nethravathi, seizing lakhs of rupees in assets from the perpetrators and severely crippling their operations.
The DC also worked with district-level task force committees to decide on permits for traditional and sustainable sand extraction in blocks identified in CRZs in the district. In May 2019, Senthil launched a portal (www.dksandbazaar.com) and an app to promote transparency in sand extraction while curbing illegal extraction. The administration made it mandatory for all sand extracted from CRZs to be sold only through the portal — largely eliminating the illegal transportation of sand to other states. The portal was such a success that it inspired neighbouring Udupi to emulate the initiative.
Senthil has been credited with setting up a response mechanism to floods in the district. Shortly after taking charge as DC in 2017, Mangaluru was marooned by flash floods. He was quick to respond and took permanent measures to prevent flooding. The results were evident this year when there was minimal loss. https://timesofindia.indiatimes.com/city/mangaluru/s-sasikanth-senthil-put-squeeze-on-sand-mining-mafia/articleshow/71018848.cms  (7 Sept. 2019)  
Tamil Nadu Goondas Act slapped on four illegal sand miners The Trichy rural police on Sept. 6 booked four people under the Goondas Act for indulging in illegal sand mining. The four have already been jailed in the Trichy Central Prison after they were caught red-handed with a tractor load of sand in August near Samayapuram. https://timesofindia.indiatimes.com/city/trichy/goondas-act-slapped-on-four-illegal-sand-miners/articleshow/71029983.cms  (7 Sept. 2019)
Cops forced activists to apologise? 2 activists have claimed that they were forced to sign a letter of apology for raising complaints against illegal sand mining by brick kilns at Chinna Thadagam. A couple of weeks after they filed a petition with the Collector, they were called to the office of Periyanaickenpalayam DSP Mani and made to 'voluntarily' admit that they would not spread any false news against the brick kilns in future. This was done in the presence of 20 brick kiln owners, the activists said. http://www.newindianexpress.com/states/tamil-nadu/2019/sep/04/illegal-sand-mining-cops-forced-activists-to-apologise-2028649.html  (4 Sept. 2019)
4 people arrested in Madurai The police arrested four people who were involved in illegal sand mining at three separate incidents on Aug. 23. In another incident, the Sedapatti police have arrested a person Rajasekar as he was involved in illegal sand mining using his tractor Kuppalnatham Odai at the area. https://timesofindia.indiatimes.com/city/madurai/four-people-involved-in-illegal-sand-mining-arrested-in-madurai/articleshow/70815507.cms  (24 Aug. 2019)
Minister denies allegations Rebutting Namakkal MP A.K.P. Chinraj's claims that there is rampant illegal sand mining in the district, Minister for Electricity P. Thangamani said that there is no illegal activity happening in the district. He added that as a representative of the public, the MP has the right to detain lorries indulging in illegal activities but he should also be aware of the limitations of an MP. "The MP has the right to detain and handover lorries that indulge in illegal activities. But, he cannot take party cadre along to a police station and argue with the officer there to let him question the detained driver."  https://www.thehindu.com/news/national/tamil-nadu/minister-denies-allegations-of-illegal-sand-mining-in-namakkal-district/article29303832.ece  (31 Aug. 2019)
In an attempt to take some action against the illegal sand mafia in Tamil Nadu, Namakkal MP Chinraj seized a lorry carrying sand, the parliamentarian with some locals took the lorry to a police station in Namakkal. https://www.timesnownews.com/videos/mirror-now/crime/tamil-nadu-mp-takes-action-against-illegal-sand-mafia-takes-lorry-carrying-sand-to-police/40304  (29 Aug. 2019)
Illegal mining can never be checked: Ex MLA Former Radhapuram MLA M Appavu, who has been continuously crusading against illegal sand mining, on Aug. 24, said that with the revenue department acting as the brokers of the ruling party, illegal sand mining will never be checked in Tamil Nadu in the immediate future. The lack of monitoring by the district collectors, who are in-charge of the natural resources in their districts and the superintendents of police, who should check the movement of sand is the main reason for continuation of rampant mining, he said. https://timesofindia.indiatimes.com/city/madurai/illegal-sand-mining-can-never-be-checked-in-tn-former-mla/articleshow/70833959.cms  (26 Aug. 2019)
Kerala Kozhikode: Building contractors demand nod for sand mining in rivers The office bearers of the private building contractors' association came forward with the demand in the backdrop of recent floods. It was in 2015 that the state govt imposed complete ban on sand mining in five rivers and partial ban on mining in six rivers based on a sand audit conducted in 2014. The Kadavu (river beds) were allotted by the govt based on a sand audit conducted and unluckily, the audit found that all major rivers in the district were lacking sufficient volume of sand for mining.
The sand audit will measure the sand volume in different river beds in the district and then only we will be able to recommend the lifting of the ban, said an official with the revenue department. We hope that the audit will begin soon, the official added. https://timesofindia.indiatimes.com/city/kozhikode/kozhikode-building-contractors-demand-nod-for-sand-mining-in-rivers/articleshow/70886690.cms  (29 Aug. 2019)
'Sand mining a threat to Poyya road' Sand mining and unscientific construction of road were the reasons for damage of Poyya Valley Road during the recent floods, Minister for Local Self Govt A.C. Moideen, who visited the place on Aug. 18, said. The decision on reconstruction of road will be taken only after testing the structure of the soil, he said. According to the Geology department, stagnated water in the pit formed after sand mining caused the sand to slide. It poses threat to the nearby houses. https://www.thehindu.com/news/national/kerala/sand-mining-a-threat-to-poyya-road/article29131367.ece  (19 Aug. 2019)
Madhya Pradesh New policy to come in 2 months: CM Amid a political slugfest over illegal sand mining in state, CM Kamal Nath on Aug. 30 said that his govt has instructed strict action to curb illegal mining in the state. Nath further said that the new mining policy has stricter regulations and it will be implemented within two months.
Illegal sand mining was one of the major political issues during assembly and Lok Sabha elections in the state. The Congress govt after assuming power had promised to curb illegal mining in all sensitive districts and assured strict action against mining mafia. However, sporadic incidents of illegal mining continued to pour from various districts with complaints from Congress ministers and MLAs against local authorities.
The matter drew wider attention when senior cabinet minister Govind Singh recently, shocked the ruling govt stirring a political debate and alleged that sand mafia is looting the state and the govt is unable to stop them. He also said that 90% of policemen and 10% of mining officials were involved in illegal sand and stone mining businesses and plundering natural resources in the state. Even a town inspector (TI) is making Rs 50 lakh a month, he had alleged. https://timesofindia.indiatimes.com/india/mp-govt-to-control-illegal-sand-mining-new-policy-to-come-in-two-months-says-cm-kamal-nath/articleshow/70915092.cms  (30 Aug. 2019)
Gopal Bhargava writes to CM over illegal mining In his letter to the CM, Bhargava Leader of Opposition in Madhya Pradesh Assembly on Aug. 28 alleged that the administration is not receiving the revenues in proportion to the business of sand mining going on in the state.
Warning of a hunger strike if the administration fails to take action against the illegal sand mining, Bhargava said, "If your govt fails to take action against the illegal mining, then in order to protect the loot of state's mineral wealth, I along with environmentalists and workers in the state will sit on hunger strike (Anshan) before the Chief Minister's residence till this illegal business doesn't stop. https://www.deccanchronicle.com/nation/politics/290819/gopal-bhargava-writes-to-kamal-nath-over-illegal-sand-mining-in-state.html  (29 Aug. 2019)
Govt cracks whip on cops over illegal sand mining A video showing a police official negotiating with the mining mafia in Madhya Pradesh has surfaced, revealing that the illegal activity is being done with the complicity of the police. As soon as the matter came to light, the Director General of Police VP Singh shifted Sub-divisional Officer (SDO-P), S.N. Pathak from Patan to the Police Headquarters on Aug. 27. Inspector General of Police of Chambal, D.P. Gupta, ordered the Superintendent of Police of Bhind to intensify checking of illegal mining and transportation.
The order said, "Illegal mining and its transportation is being done in the district but the police doesn't take appropriate action. Police force must be deployed to stop illegal mining and action must be taken against people involved in it. If any police officer is found involved in it then disciplinary action will be taken against him. Along with it, videography of check points should also be done." https://www.timesnownews.com/india/article/madhya-pradesh-govt-cracks-whip-on-cops-over-illegal-sand-mining/478337  (29 Aug. 2019)
Bihar Cabinet gives nod to Sand Mining Policy 2019 Cabinet meeting chaired by CM Nitish Kumar on August 13 gave its nod to the draft proposal of Bihar Sand Mining Policy 2019 with a view to regulate sand mining, conserve environment, ensure availability of sand, Cabinet Secretariat Department, principal secretary, Sanjay Kumar told reporters here. As per the draft policy, now a single person or a registered company, partnership firm or a cooperative society can obtain license for a maximum two sand blocks/ghats or 200 hectares of sand mining area, whichever is lower, the principal secretary said.
Any person now can get maximum of two sand blocks allotted provided such mining area is not spread over 200 hectares of mining area either in one district or any other district, he said adding that now the govt has set a limit for getting sand blocks. The draft policy has also treated rivers in district as a separate unit for allotment of sand blocks, the principal secretary said. https://www.moneycontrol.com/news/politics/cabinet-gives-nod-to-bihar-sand-mining-policy-2019-4335261.html  (14 Aug. 2019) 
Rajasthan 2 killed in police encounter with sand mafia Two persons were killed and five others, including a policeman, were injured in an exchange of fire between sand mafia and police on Aug. 30, said IG Police, Laxman Gaur. The injured policeman was shifted to the district hospital where he is currently receiving treatment. Police have started an investigation in the matter, said the IG. Further details are awaited. https://www.timesnownews.com/india/article/rajasthan-2-killed-policeman-injured-in-police-encounter-with-sand-mafia/480051  (31 Aug. 2019)
Delhi  DJB CEO moves NGT alleging sand mining in Yamuna A bench headed by NGT Chairperson justice Adarsh Kumar Goel formed a committee to examine the issue and submit a report within a month. "Needless to say that order of NGT is binding as a decree of Court and non-compliance is actionable by way of punitive action including prosecution, in terms of the NGT Act, 2010," the bench said while posting the matter for hearing on December 5.
The tribunal was hearing a plea filed by DJB CEO Anil Kumar Singh alleging that 17 kilometres downstream of Tajewala barrage, a blockade is being built in the main river course downstream of confluence of the rivers Somb and Yamuna. This will obstruct the flow of the said rivers and is being done to undertake illegal sand mining, the plea said.https://economictimes.indiatimes.com/news/politics-and-nation/delhi-jal-board-ceo-moves-national-green-tribunal-alleging-sand-mining-in-yamuna/articleshow/70725063.cms  (18 Aug. 2019)  
HYDRO POWER PROJECTS
Arunachal Pradesh China funding NGOs against hydro projects Strange stories, making serious charges, without any substance to back up, except quoting some anonymous officials using China bogey to push unjustified, unviable hydropower projects. https://www.livemint.com/news/india/china-funding-ngos-against-hydro-projects-in-arunachal-pradesh-1567963168729.html  (8 Sept. 2019)
DAMS
Sardar Sarovar Dam Villagers facing submergence There is "not a single success story" of rehabilitation in the history of large dam projects in India, said Himanshu Thakkar, coordinator of the research organisation SANDRP. "They expect people to move away or be evacuated for law and order," he said. Earlier, Pong Dam in Himachal Pradesh was filled up without full rehabilitation of the people affected, he said. "At that time, [cabinet minister] Morarji Desai had publicly told people that the dam was going to be filled up and it was in the people's best interests to move out on their own." https://www.indiaspend.com/centre-fills-up-sardar-sarovar-dam-even-as-state-warns-thousands-still-in-submergence-area/   (7 Sept. 2019)
Only big dams are still viewed as important storage options in India, we are not exploring alternative options  Himanshu Thakkar at TISS Water Talk Series 2019.      .  https://www.facebook.com/waterpolicyandgovernance/videos/2489168204649163/
Photo blog on Narmada by SANDRP republished. https://thewire.in/environment/hunger-strike-narmada-river  (6 Sept. 2019)
Gujarat has filled up one meter more water in Sardar Sarovar dam one month ahead of the schedule decided by the Narmada Control Authority (NCA), an agency to resolve issues of sharing of Narmada water, leading to problems in the rehabilitation of project affected families. Madhya Pradesh has urged the Centre to convene a meeting of the NCA in view of the " violation" of norms saying the matter is of " great importance to Madhya Pradesh as there is substantial amount of relief and rehabilitation going on in the affected areas of Sardar Sarovar."
– On Sept 3, the vice chairman of Narmada valley Development Authority (NVDA) and additional chief secretary Gopal Reddy shot off a letter to the secretary of Union ministry of water resources to urgently convene a meeting in view of the violations. Enclosing the schedule of NCA, Reddy said, ' as on August 31, 2019, Sardar Sarovar reservoir was to be filled upto 134 meter and during the entire month of September , the reservoir was to be filled upto 135 meters only. The final level of 138.68 meters is scheduled to be achieved by October 15 2019", he said. However, on September 3, 2019 by 12 noon, the reservoir has already been filled upto 135.12 meters , violatively of the scheduled provided by the NCA after discussions amongst the stakeholders." https://timesofindia.indiatimes.com/city/bhopal/gujarat-violating-narmada-norms-madhya-pradesh-seeks-urgent-meeting/articleshow/70966316.cms  (3 Sept. 2019)
As the Gujarat govt plans to fill the reservoir to its maximum limit of 138 metres, residents of low-lying villages in five villages in Dhar and Badwani districts told The Wire that they were afraid of losing their homes, lands, and livestock without adequate rehabilitation and resettlement benefits. Families are also at risk of being forcibly evicted.
Previously when reservoir water levels have risen, like it did most recently in 2017, successive state governments of Madhya Pradesh have attempted to relocate affected communities to temporary shelters. In 2017, the Madhya Pradesh reportedly used lathis with nails in them to force villagers out.  https://thewire.in/rights/sardar-sarovar-dam-narmada-rehabilitation  (27 Aug. 2019)
Gujarat is clearly violating all norms, and being inhuman in the way Sardar Sarovar Dam is being filled up as this report shows. The Central Water Resources Ministry has no Shakti, it seems to ask Gujarat to follow the norms and stop increasing water level till MP agrees. https://www.thehindu.com/news/national/as-narmada-dam-fills-villages-go-under/article29333595.ece   (4 Sept. 2019)
How the Narmada Dam Waters are wasted: The state irrigation department has been been pumping Narmada water through the pipeline network of Saurashtra Narmada Avtaran Irrigation Yojana, which is another cause of heavy inflow into the dam. It was stopped after the dam overflowed on Monday, Municipal Commissioner Pani said. Before it was linked to the Narmada canal network in 2017, Aji-I dam used to overflow once every four years. Since then, dam has overflowed twice in three years. The irrigation department had released Narmada water on both occasions. Without the inflow of Narmada water, the dam had last overflowed in 2013. https://indianexpress.com/article/cities/rajkot/aji-i-dam-overflows-as-rajkot-gets-8-inches-of-rain-overnight-5960238/   (3 Sept. 2019)
Amid this, Heavy rains and opening of dam gates lead to floods in Madhya Pradesh. Gates of Bargi, Tawa, Omkareshwar and Indira Sagar are open, and rains continue, leading to floods. Water level is above danger level and rising at several locations. https://dbpost.com/madhya-pradesh-flood-heavy-monsoon-rains-continue-mortakka-bridge-on-river-narmada-on-indore-ichapur-highway-closed-bike-in-neemuch-washed-away/   (9 Sept. 2019)
Mukesh Jat an activist of Narmada Bachao Andolan and a project affected person himself from Chota Badada pours his agony at illegal submergence due to Sardar Sarovar Project. He also shares his pain at oustees who took cash compensation (कागज के टुकडे) years ago. I have been a witness to the rush for cash in Nimad in the decade of 2000 in desperation, few years after the Supreme Court verdict on Sardar Sarovar and the leaving of Baba Amte plus other factors. I was a resident of Badwani then. My heart goes out today to those few steadfast families in every village who did not touch cash against great odds.
Mukesh Jat- कागज के टुकडे
चंद कागज के टुकडे आज छोटे हो गए
और घर बड़े, लेते समय यह सोचा नहीं मै किसका सौदा कर रहा हूँ, अंहकार ने आँखो पर पट्टी बांध दी थी और गुरूर सातवे आसमान पर था। आज चारो कोने चित पड़े हैं। खुली आँखो से आज सब कुछ देखने को बेबस है, कोई रास्ता नजर नहीं आता।
हाथ खाली हे और आँखे सुखी, चारो तरफ पानी, तन जर-जर और जमीन बंजर कहाँ लेकर जाऊ इस देह को कोई रास्ता नजर नहीं आता।
आज पुरानी बात याद आती हैं किसी ने कहाँ था चंद कागज के टुकडो के लिए अपनी जिंदगी का सौदा मत करो लेकिन कान बंद कर सिर हिलाते वह मुर्दे आज ज़िंदा नजर आने लगे हैं।
कोई रास्ता नजर नहीं आता।
खेत-खलियान, मंदिर-मसजीद, कुए-बावड़ी, अडोसी-पडोसी, चाय-पानी, दुकान-दारी, रोटी-मोटी, गाड़ी-माड़ी, वार-तिवार, सुख-दुख सब कुछ बिखर रहा हैं।
कोई रास्ता नजर नहीं आता।
चंद कागज के टुकडे आज छोटे हो गए, और जिंदगी बड़ी
क्या करू कोई रास्ता नजर नहीं आता।
Polavaram Dam Andhra cabinet endorses junking contract of Hydel Project State Cabinet on Sept. 4 approved the govt's decision to cancel the Polavaram Hydel Power Project contract awarded to Navayuga Engineering worth Rs 3,216 crore even as the high court had suspended the government's decision till further orders. Not heeding to the Andhra high court's August 22 orders suspending the reverse tendering initiated by the Andhra government, the Cabinet has also approved the decision to call for new tenders through a reverse tendering process.
The Andhra govt said the "Cabinet also approved to recover the advance amounts given to the contractor." Minister of transport, information and PR Perni Venkataramaiah that the Cabinet has decided to recover over₹780 crore of mobilisation advances given to the contractor Navayuga Engineering by the previous govt of Telugu Desam Party headed by N Chandrababu Naidu.  https://economictimes.indiatimes.com/news/politics-and-nation/andhra-cabinet-endorses-junking-of-polavaram-hydel-project/articleshow/70988850.cms  (5 Sept. 2019)
The Centre and Andhra govt are all set for a showdown over the re-tendering of ongoing works worth Rs.3,200 crore under the Polavaram national irrigation project. Senior officials from the Polavaram Project Authority (PPA) said that the work has been currently stopped due to the AP government's decision, and added that the Centre is unlikely to provide funding until it takes a clear view of the current situation. https://www.livemint.com/news/india/ap-centre-set-for-a-showdown-over-re-tendering-of-polavaram-project-works-1567944143333.html  (8 Sept. 2019)
Andhra Pradesh New plans for water storage on Krishna river  State government has reportedly finalised a plan to construct two check dams on Krishna River in the downstream of Prakasam Barrage. The tenders were also invited for construction of one check dam at Chodavaram village and second check dam was proposed at Srikakulam of Krishna district. According to officials, nearly 20 TMC feet water has been flowing into the sea as waste every year from floods in Munneru rivulet. https://www.thehansindia.com/andhra-pradesh/new-plans-for-water-storage-on-krishna-river-gain-importance–556408  (19 Aug. 2019)
Jharkhand Almost 3.5 lakh trees to be felled in Palamu Tiger Reserve Around 3.44 lakh trees will be felled to make way for North Koel dam in Palamu Tiger Reserve. According to Hindustan Times, the state's water resource department has already received permission to chop the trees for the dam, also known as Mandal dam. The department deposited Rs 461 crore with the forest department.
The environment ministry of the Govt of India approved the diversion of 1,000 hectares of forest land for the revival of the dam in August 2017. The clearance includes felling of trees in the buffer area of the Palamu reserve. Approvals have been given for major development projects in other tiger reserves of the country also. According to the latest estimation report, there were no tigers present in the reserve, the oldest for tigers in India. However, wildlife experts have expressed concern, as the felling of such a large number of trees would damage the ecosystem. https://thewire.in/environment/palamu-tiger-reserve-3-44-lakh-trees-felled-north-koel-reservoir  (2 Sept. 2019) 
INTERLINKING OF RIVERS
Ken Betwa Link Project could hit wildlife: Report A report by the Supreme Court-appointed Central Empowered Committee (CEC) has observed that the first phase of the Ken Betwa River linking project could threaten Panna Tiger Reserve's status as a source area for tigers, or an area with high density of the big cats. On last count, there were 526 tigers in Madhya Pradesh, highest in the country, and Panna Tiger Reserve in the state has around 30 tigers.
In a 93-page report dated August 30, CEC said a large block of 6,017 ha of forest land which is part of a national park and core critical tiger habitat of Panna Reserve will be diverted for the Ken-Betwa project and that it will result in the loss of a wildlife habitat of 10500 ha because of submergence of large tracts of forests and their fragmentation.
But CEC found that the alternatives to achieve these objectives haven't been explored by the Centre. For example, CEC highlights that water harvesting or conservation at the local level by providing drip irrigation or resorting to less water demanding crops such as millets or horticultural crops haven't been explored. https://www.hindustantimes.com/india-news/ken-betwa-project-could-hit-wildlife-report/story-MWquBs3fzYhuc3W4IpwBSL.html  (8 Sept. 2019)
Report Crop diversification, not 'maniacal' river linking, solution to water crisis Calling for a reorganisation of the agriculture sector and crop diversification, Shah said, "We must think of agriculture as an enterprise. The green revolution pushed the growing of water-intensive crops like rice, wheat and sugarcane. These crops use 90 per cent of the water that the country consumes. Over the last 50 years, we have incentivised the farmer to produce these crops."
According to Shah, the two pillars of India's water policy – dams and ground water – have been wrongly understood over the years. "The focus has been on expenditure rather than the outcome. Dams have displaced people. Is that the purpose of dams? Their real purpose is to ensure water reaches the areas where it is scarce. The fact that our farmers use groundwater for irrigation is the failure of dams and canals. There is no last-mile connectivity," he said. https://www.news18.com/news/india/crop-diversification-not-maniacal-river-linking-is-solution-to-water-crisis-ex-planning-commission-member-mihir-shah-2298099.html  (5 Sept. 2019)
INTERSTATE WATER DISPUTES
Punjab Haryana Give us Yamuna water if Haryana wants SYL: Punjab's stand Following Supreme Court's directive to Centre to sort out water sharing dispute between Punjab and Haryana, Punjab is now of the view that it would stake claim on Yamuna waters if the state was pressured to share water with Haryana. Sources in the govt said during two meetings with representatives of Haryana govt in the past one month, Punjab stuck to its old stand that it did not have a drop to spare. Also, it reiterated the need for a fresh Tribunal to assess the availability of water.
Sources said state's Haryana counterpart is also learnt to have raised its demand that Punjab should at least construct the remaining part of Sutlej Yamuna Link canal and the division of water could be dealt with later. But Punjab, on the other hand, is of the opinion that if the state does not have a drop to share then why should money be wasted on completing a canal. https://indianexpress.com/article/india/give-us-yamuna-water-if-haryana-wants-syl-punjabs-stand-5960493/  (3 Sept. 2019)
RIVERS
GANGA  NGT to fine delay in STPs construction NGT said that delay in setting up of STPs and sewerage networks to prevent pollution in the Ganga beyond timelines may cost the states Rs 10 lakh per month per STP. The NGT said bioremediation or any other remediation measures may start as an interim measure positively from November 1 failing which the states  Uttarakhand, UP, Bihar, Jharkhand, and West Bengal — may be liable to pay compensation of Rs 5 lakh per month per drain to the Central Pollution Control Board (CPCB).
NGT also directed the chief secretaries of Uttarakhand, UP, Bihar, Jharkhand, W Bengal to file a quarterly progress report by Nov. 30 through e-mail. The tribunal was reviewing the progress of compliance of its earlier orders on cleaning of the river Ganga. https://www.moneycontrol.com/news/india/need-to-evolve-tourism-policy-to-avoid-ganga-river-pollution-ngt-4377071.html  (27 Aug. 2019)
YAMUNA Delhi DDA to restore eastern bank of floodplain After western bank, the DDA will restore about 1,500 hectares of Yamuna floodplain on its eastern bank. Basic issues of civic amenities such as public access to the river, waiting sheds, pathways, sitting benches and other public convenience will also be created. A senior official said that following the directions of LG, DDA had prepared plan for the 1,476-hectare riverfront development along the Yamuna. http://www.newindianexpress.com/cities/delhi/2019/sep/03/dda-to-restore-eastern-bank-of-yamuna-floodplain-2028112.html  (3 Sept. 2019)
NGT panel protect river from idol immersion mess With nearly 130 designated pond sites in place across the city, the authorities, with the National Green Tribunalappointed Yamuna monitoring committee keeping a close watch, were in no mood to relent and subject the river to pollution. Immersion in the Yamuna wasn't allowed despite the grumbling of devotees.  https://timesofindia.indiatimes.com/city/delhi/no-immersing-ganesh-idols-in-yamuna-this-year/articleshow/71002322.cms  (6 Sept. 2019)
Uttar Pradesh Finding divinity in Bateshwar along the banks of Yamuna Interesting travelogue on cultural heritage and history of river Yamuna in Bateshwar. The main shrine, Bateshwarnath, is festooned with hundreds of bells. It is the only one that draws a sizeable footprint; the rest are pleasantly desolate.
They say once there were 101 temples along the river, but a ravenous flood in 1978 destroyed most. Interestingly, their architectural styles are diverse. Some feature a Nagara-style shikhara, while others sport domes topped with finials that are reminiscent of Lodhi tombs. https://indianexpress.com/article/express-sunday-eye/miracles-in-a-temple-5926931/  (25 Aug. 2019)
RIVERS BIODIVERSITY
National 7 new species of insects that can walk on water discovered Scientists of the Zoological Survey of India have discovered 7 species of water treaders, semi-aquatic insects that can walk or run on the surface of water. Among the new discoveries, Mesovelia andamana is from Andaman Islands, M. bispinosa and M. isiasi are from Meghalaya, M. occulta and M. tenuia from Tamil Nadu and M. brevia and M. dilatata live both in Meghalaya and Tamil Nadu. The details of the discovery were published in a paper in the journal Zootaxa earlier this month.
"These bugs are hemimetabolous insects without having larval stage i.e., they go from egg to nymph to adult. They are found on freshwater bodies such as ponds, lakes, pools, streams, rocks with moss and sometimes on estuaries," E. Eyarin Jehamalar, one of the authors of the paper, said. Ms. Jehamalar said these bugs serve as predators and scavengers (feed on midges, water fleas, feed on dead and dying mosquitoes), thereby removing organic waste and also providing a natural sanitation service. https://www.thehindu.com/sci-tech/energy-and-environment/7-new-species-of-insects-that-can-walk-on-water-discovered/article29247171.ece  (24 Aug. 2019)
FISH, FISHERIES, FISHERFOLKS
Concerns of marine, fresh water pollution must be addressed on priority basis: V President Speaking of India's enormous potential in the fisheries sector, the Vice President stated that India is the second largest fish producer in the world with a production of 13.70 Million Metric Tons of fish during 2018-19.
Cautioning that reckless exploitation of limited resources, especially endangered marine species must be strictly prevented, the Vice President stressed that the promotion, regulation and monitoring of responsible fishing practices, through robust fisheries management and governance frameworks are essential for the sustainability of fisheries resources in both coastal areas and high seas. https://thehansindia.com/telangana/concerns-of-marine-and-fresh-water-pollution-must-be-addressed-on-priority-basis-vice-president-559645  (30 Aug. 2019)
WETLANDS, LAKES, WATER BODIES
National 130 wetlands to be restored on priority Underlining the importance of wetlands not only as a source of water but also as ecosystems that prevent land degradation and desertification, the Centre has identified 130 wetlands for priority restoration in the next five years and asked states to submit their respective integrated management plan by October 15.
The highest number of such identified wetlands are in Uttar Pradesh (16) followed by Madhya Pradesh (13), Jammu & Kashmir (12), Gujarat (8), Karnataka (7) and West Bengal (6). Each of these wetlands will be restored under a comprehensive scheme of the National Plan for Conservation of Aquatic Ecosystems (NPCA) for conservation and restoration of wetlands and lakes.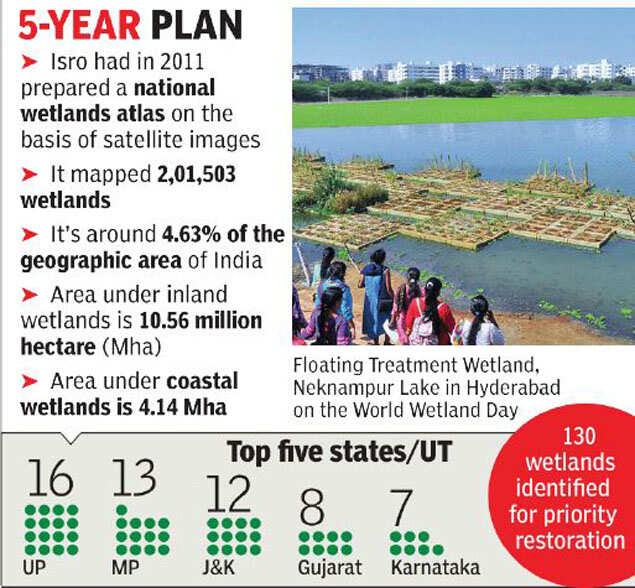 The country's space agency Isro had in 2011 come out with a national wetlands atlas on the basis of satellite images, mapping over two lakh wetlands covering around 4.63% of the total geographic area of India. There are 26 wetlands of India under Ramsar Convention. Globally, there are 2,220 wetlands in the Ramsar list. https://timesofindia.indiatimes.com/india/130-wetlands-to-be-restored-on-priority/articleshow/71017950.cms  (7 Sept. 2019)
Tamil Nadu 4 wetlands among 100 to get priority tag Pallikaranai marsh is among the 100 priority wetlands identified by the Union govt under its national initiative on wetlands rehabilitation. The state govt has been asked to prepare a brief document for these 4 selected wetlands and prepare an outline of management plan for the next five years. In Tamil Nadu, as per a study by Sacon in 1991, there are 1,175 wetlands that cover 1.24% of the total area. https://timesofindia.indiatimes.com/city/chennai/4-tn-wetlands-among-100-to-get-priority-tag/articleshowprint/70939869.cms  (2 Sept. 2019)
'Parking lot plan a threat to Ooty's lone wetland' The wetland atop which the horse racing track operated by the Madras Race Club (MRC) sits was once part of a huge expansive marsh, extending all the way to the areas surrounding the Ooty Boat House.
But it has gradually been diminished by uncontrolled construction over the last few decades, conservationists say. https://www.thehindu.com/news/national/tamil-nadu/parking-lot-plan-a-threat-to-ootys-lone-wetland/article29273331.ece  (28 Augt. 2019)
Delhi Wetlands in peril Encroachment, increasing water pollution, greater likelihood of floods and, most importantly, loss of aquatic life and fewer birds—in the absence of notification of wetlands in the National Capital Region, they are facing a huge challenge to their survival, say experts. http://www.newindianexpress.com/cities/delhi/2019/sep/02/delhi-wetlands-in-peril-2027763.html  (2 Sept. 2019)
WATER OPTIONS
Karnataka Build and recharge open wells to fight water crisis 
The Manuvaddar (or Bhovi), a traditional well-digging community in Karnataka and other parts of India, are part of the Indian solution for groundwater crisis.  https://www.thenewsminute.com/article/build-and-recharge-open-wells-lessons-bengaluru-india-s-groundwater-crisis-107967  (26 Aug. 2019)
Also see, success story of Rainwater harvesting and groundwater recharge in Kodagu district in Cauvery catchment in Karnataka. https://www.civilsocietyonline.com/environment/kodagu-takes-to-recharge-wells/
GROUNDWATER
West Bengal Hundreds Homeless After Digging For Kolkata Metro Tunnel Hits Water Body A section of Kolkata's under-construction East West Metro service – a 16.6-km-long route that includes the country's first underwater train line – has met with what the chairman of the city's Metro Rail Corporation called an "unprecedented disaster". Although the underwater section, which runs for 520 metres under the Hooghly River in Kolkata has been completed, excavation work for underground tunnels in the Bowbazar neighbourhood hit an aquifer last week that resulted in flooding and cave-ins that forced the evacuation of more than 400 people from 52 homes in the area.
"It is a disaster. We never anticipated this. It is unprecedented. It has never happened in India and only in rare cases elsewhere in the world. I am sorry. We are trying to get things under control," Mr Sarkar said after a meeting with the govt on Monday. He would not offer details but said the project is likely to be delayed by at least a year and cost overruns will be considerable. Tunnel boring has been stopped pending clearance from the Calcutta High Court. https://www.ndtv.com/india-news/hundreds-homeless-after-digging-for-kolkata-metro-tunnel-hits-water-body-2096110  (5 Sept. 2019)
Haryana Groundwater of 3 villages near Bandhwari contaminated, states report NEERI an interim report dated August 27 has found evidence of groundwater contamination in three villages near the Bandhwari landfill — namely Mangar, Baliawas and Gwal Pahari. The report lends credence to activists' claims that contaminants from the landfill are spreading beyond Bandhwari village, where the groundwater was declared unfit for drinking by the CPCB in 2017.
While a final and detailed report is yet to be prepared, water samples collected from 14 locations within a 5 km radius of the landfill were "highly contaminated" with pathogenic bacteria and heavy metals, the interim report stated. The findings of this study are at odds with an HSPCB report from August 2018, according to which water samples from the region did not have a major presence of contaminants. https://www.hindustantimes.com/cities/groundwater-of-3-villages-near-bandhwari-contaminated-states-report/story-cQXIFw4mcFMPLy7zRTA4zL.html  (5 Sept. 2019)
Uttrakhand Dumping ground contaminating soil, groundwater in Haridwar Unscientific dumping of wastes in Sarai village has been contaminating soil and ground water in Hardiwar. Locals allege that their agricultural lands are becoming barren due to garbage disposal on around 17 acres of land in Sarai. This land was given to KRL, a private firm, by the municipal corporation of Haridwar for disposing domestic waste in 2012, but it is alleged that the company has not been following norms relating to garbage disposal.
While the waste management plant was built in 2017, it hasn't yet become functional as source segregation of domestic waste is not carried out by the sanitary workers. When queried about the issue, civic officials told TOI that a penalty was imposed on KRL for not dumping waste in sanitary landfills. Meanwhile, KRL officials claim that the city's civic body never issued funds for increasing capacity of waste treatment plant or for making landfills. https://timesofindia.indiatimes.com/city/dehradun/dumping-ground-contaminating-soil-groundwater-in-haridwar/articleshow/70939481.cms  (2 Sept. 2019)
With rising human activity in the hills in the form of tourism Uttarakhand is becoming a dumping ground for all kinds of garbage since the past many years. This was amply proved when recently NGT directed the Chief Secretary of Uttarakhand to look into the problem and submit a report. The NGT washearing a petition moved by the petitioners, NGO, Friends and former Chairman of International Union of Forest Research Organizations, Vienna, Dr. Ajay Singh Rawat. The tribunal will hear the matter with the main petition pertaining to Compliance of Solid Waste Management Rules, 2016 for the State of Uttarakhand, which will come up for consideration in September. http://delhincrnews.in/2019/08/29/tourism-making-ukhand-waste-dumping-ground-ngt-directs-chief-secretary-to-submit-report/  (29 Aug. 2019)
URBAN WATER
Madurai City of tanks, reels under water stress According to a survey conducted by Dhan Foundation, several of the 38 known tanks can now be identified only as Madurai Corporation building, Madurai Law College, World Tamil Sangam, Sunday Market, Madurai Bench of Madras High Court, District Court, All India Radio station, TNHB tenements and Press Colony.
Sedimentation has been consistently bringing down the capacity of the Vaigai dam, which was constructed in 1958. A sedimentation survey of 1976 showed that the capacity of the dam had come down to 178.191 million cubic metres from its original capacity of 194.78 million cubic metres. Today, Madurai and surrounding districts are fully dependent on Mullaperiyar dam for water supply. https://www.thehindu.com/news/cities/Madurai/madurai-a-city-of-tanks-reels-under-water-stress/article29319894.ece  (2 Sept. 2019)
Chennai Vengaivasal up in arms against groundwater extraction Though the sale of groundwater from private wells has been happening for a decade now, it has become rampant this year. Lorries draw groundwater through the day and this has hastened groundwater depletion, they complain. https://www.thehindu.com/news/cities/chennai/vengaivasal-up-in-arms-against-groundwater-extraction/article29336134.ece  (5 Sept. 2019)
The 100th train journey with 50 wagons and 25 lakh litres of water left the Jolarpet station to supply water to Chennai Metropolitan Water Supply and Sewerage Board's filling point in Villivakkam yard in Chennai. So far, 25.50 crore litres of water has been despatched to Chennai from Jolarpet, said a source with TWAD Board.
The first trip started on July with 25 lakh litres of water pumped from Parsampettai, near the railway yard, which is nearly 3.5 km away from the ground level water sump at Mettusakkarakuppam.    https://www.thehindu.com/news/national/tamil-nadu/water-train-from-jolarpet-makes-100th-trip-to-chennai/article29355541.ece  (6 Sept. 2019)
Chennai may get Krishna water from October With the Somasila reservoir filling up fast in the wake of fresh floods in the Krishna, the parched metropolis of Chennai can expect to get its quota of Krishna water from early next month.
The discharge from Almatti and Narayanpur dams in the upper riparian state of Karnataka was stepped up to a huge 1.74 lakh cusecs and 1.87 lakh cusecs on Sept 6 respectively in the wake of copious rains in the catchment areas, as a result of which the storage in Srisailam and Nagarjunasagar in Andhra Pradesh went up to 180 tmcft and 299 tmcft feet respectively. https://www.thehindu.com/news/national/andhra-pradesh/chennai-may-get-krishna-water-from-october/article29355103.ece  (6 Sept. 2019)
WATER POLLUTION
Uttar Pradesh About two dozen cattle died, over hundreds fell sick after consuming chemically laced water discharged allegedly by India Pesticide Limited in a drain in Lucknow. https://twitter.com/GaonConnection/status/1169197078070865920
WATER
National Women to be at forefront of Centre's water mission "Under the Jal Jeevan Mission, the endeavour is to enable every village community to manage its water sources in such a manner that they are able to function like a local public utility and ensure long-term water security, which means they are able to plan, manage, implement, operate and maintain their drinking-water supply. They are to be empowered so much that they are able to appreciate water quality issues and carry out basic tests to determine the potability of water,'' Lal said.
Himanshu Thakkar, coordinator, SANDRP, said while this initiative is useful in raising awareness, the real work required from the government will be on sustainable water sources and how to recharge them. "One has to come up with ways to have sustainable water supply in villages and I am waiting to see that from the ministry,'' he said. https://www.hindustantimes.com/india-news/women-to-be-at-forefront-of-centre-s-water-mission/story-ORWatjpr5QpMOmDydAAzlM.html  (4 Sept. 2019)
Centre Govt to spend ₹3.5 lakh cr on mega water scheme in 5 yrs: PM Modi on Sept. 7 said ₹3.5 lakh crore will be spent in the next five years under the newly formed Jal Jeevan Mission, which aims to provide piped water ('Har Ghar Jal') to all rural households by 2024.
Speaking ahead of the PM, CM Devendra Fadnavis expressed confidence that the Centre would provide all assistance to ensure the ₹20,000 crore grid plan, to transport water from Konkan region that flows into sea to the Godavari basin in Marathwada, is completed expeditiously. https://www.thehindu.com/news/national/prime-minister-narendra-modi-visit-to-maharashtra/article29361701.ece  (7 Sept. 2019)
DELHI WATER
Rajokri's lovely wetland is also the STP it needs A natural facility created at a cost of just Rs 1.8 crore (Rs 77,19,499 for the treatment part of it and Rs 92,47,788 for the architecture and landscaping) is treating 600,000 litres of sewage each day at Rajokri, a village on the border of Delhi and Gurugram. A traditional, mechanised STP gets built for anything between Rs 7 to Rs 62 per thousand litres of sewage to be treated. In contrast, the natural system at Rajokri comes for just a little over Rs 1 per thousand litres.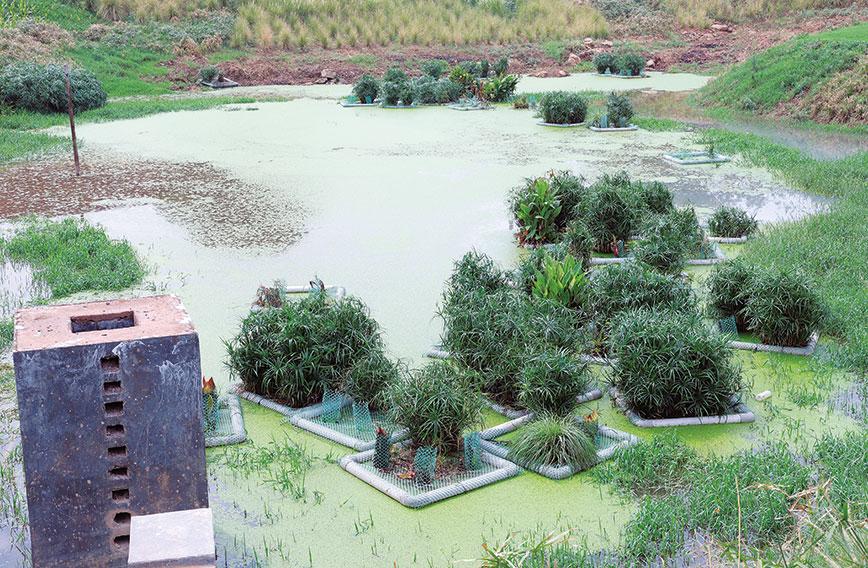 – The Rajokri pond is the DJB's pilot project, a template for an ambitious task it has set itself — to revive 159 water bodies and create six new lakes that will  raise plummeting groundwater levels in the capital city. The DJB started working on it in 2017. The community has taken to the redeveloped place quite actively. https://www.civilsocietyonline.com/cities/rajokris-lovely-wetland-is-also-the-stp-it-needs/   
MONSOON 2019
This slideshow requires JavaScript.
Maharashtra Navi Mumbai records highest-ever rainfall On Sept. 4, Navi Mumbai received 225.92 mm rainfall, taking the total rainfall recorded this year to 3,980.20 mm and breaking a six-year-old record. Since the Navi Mumbai Municipal Corporation started recording rainfall data in 2005, the highest-ever rainfall received in a year was 3,347.28 mm in 2013. So far this monsoon, Navi Mumbai received the highest rainfall of 244 mm on June 28. On Sept. 4, the city received 225.92 mm rainfall with a maximum of 273 mm recorded in Belapur.
In 2005, the total rainfall recorded was 3,268.14 mm and the highest rainfall was received in July (1,505.12 mm). In 2013, the heaviest rainfall was also recorded in July (1,372.19 mm). In 2015, the city received its lowest-ever total rainfall (1,614.04 mm). This year, though the monsoon arrived late, June recorded 817.85 mm rainfall, July received 1,571.48 mm, and 802.78 mm rainfall was recorded in August. https://www.thehindu.com/news/cities/mumbai/navi-mumbai-records-highest-ever-rainfall/article29336545.ece  (5 Sept. 2019)
Delhi NCR दिल्ली-एनसीआर से रूठे हैं मॉनसूनी बादल दिल्ली देश के उन भागों में से है जहां इस साल मॉनसून ने बहुत कम बारिश दी है। 1 जून से 8 सितंबर के बीच दिल्ली में कुल 348 मिमी बारिश दर्ज की गई है जो सामान्य से 33% कम है। सितंबर मॉनसून का आखिरी महीना है। सितंबर में दिल्ली में महज़ 130 मिलीमीटर बारिश होती है। यानि सितंबर में सामान्य बारिश हो भी जाए तो भी कुल मॉनसून वर्षा का आंकड़ा सामान्य के आसपास नहीं पहुँच पाएगा। ऐसा प्रतीत हो रहा है कि सितंबर भी कम वर्षा देकर विदा होगा।  https://www.skymetweather.com/content/weather-news-and-analysis/hindi-monsoon-2019-delhi-ncr-will-continue-with-hot-and-humid-weather-as-no-significant-rain-likely/   (8 Sept. 2019)
URBAN FLOODS
Development of 1st integrated expert urban flood forecasting system for Chennai In view of the above-mentioned extreme event in Chennai, it was felt necessary that an expert system be designed for flood forecasting along with flood inundation maps and possible means of flood management through appropriate interventions for dealing with any such future events. The design of such a system involves the coupling of regional weather forecast model, tide forecast model, tidal flood model, urban overland flow model and storm-water drainage model. The proposed expert system is multidisciplinary in nature with the involvement of multiple institutions and organizations. With financial support from the Office of the Principal Scientific Advisor to the  government of India, New Delhi, the Indian Institute of Technology (IIT) Bombay, Mumbai took the lead in developing a fully automated and multi-component urban flood forecasting system, which is first of its kind in India,
with active participation from the Indian Institute of Science (IISc), Bengaluru, IIT Madras, and Anna University, Chennai in partnership with the Ministry of Earth Sciences, Government of India (GoI) (India Meteorological Department
(IMD), National Centre for Medium Range Weather Forecasting (NCMRWF), Noida, Integrated Coastal and Marine Area Management (ICMAM; now known as National Centre for Coastal Research (NCCR), Chennai), Indian National Centre for Ocean Information Services (INCOIS), Hyderabad), and Indian Space Research Organisation (ISRO) (National Remote Sensing Centre (NRSC), Hyderabad). The developed system is now being implemented and maintained in the Chennai Flood Warning System (C-FLOWS) designed by NCCR.  https://www.currentscience.ac.in/Volumes/117/05/0741.pdf  (Sept. 2019)
Kolhapur facing flood threat again Heavy showers in the past two days has once again seen water levels of the Panchaganga river rise. As on Friday, according to civic officials, the river level had risen to 33 feet. For residents of Kolhapur, the fear of floods, a month after the last trauma, has returned.  https://www.hindustantimes.com/cities/panchaganga-river-rises-sparking-fear-of-floods-in-kolhapur-again/story-kaPx6tXCeHsCvm0mmjl7DO.html  (6 Sept. 2019)
Five automatic release chambers of the Radhanagari dam have been opened, while release of water from the Koyna and Warna dams is underway. According to the disaster management cell of the district administration, the Gaganbawda region received the highest rainfall (142.50 mm) this week. Incessant showers across 12 talukas, especially the catchment areas of the Gaganbawda and Radhanagari, totalled to 200mm rainfall in the district.
According to a report from the Kolhapur irrigation department, the district, since June 1, has received 2,262mm of average rain. The irrigation department's water storage report stated that all the 14 major and minor dams in the district are at 98% capacity or more. On Sept. 5, Almatti dam was discharging water at the rate of 1.09 lakh cubic feet per second (cusec), while the Koyna dam was discharging water at 87,338 cusec.  https://www.hindustantimes.com/pune-news/2-ndrf-teams-700-volunteers-at-the-ready-as-panchaganga-river-on-the-rise-again/story-KFeqA61AELG9SyGo0GXr6K.html  (7 Sept. 2019)
Pavana river overflows The Pavana river overflowed on Sept. 4 after the Pavana dam released 11,600 cusecs of water and the Mulshi dam released 25,214 cusecs following intermittent rain in the catchment areas of the dam and in Maval, Mulshi and Pimpri-Chinchwad areas. https://indianexpress.com/article/cities/pune/pavana-river-overflows-after-2-dams-release-over-36000-cusecs-of-water-5967733/  (5 Sept. 2019)
After a gap of two weeks, rain returned to Pune – city and district – raising the water levels of the Mula, Mutha and Pavana rivers. The heavy inflow of water forced dam authorities to discharge water from Khadakwasla, 27,203 cusecs at 9 am on Wednesday morning.Bridges in some parts of the city are under water. According to the district administration, water discharge may be increased later in the day if rains continue, especially in western parts of the district. https://www.hindustantimes.com/cities/heavy-rains-lash-pune-western-maharashtra-rivers-swell-as-dam-discharge-begins/story-ivDPt2HFQkHPSFuyaaYRNK.html  (5 Sept. 2019)
Bhide bridge, which connects Deccan and Shaniwar Peth, was closed to the public on Wednesday after it was submerged by Mutha river water. With incessant rain in the catchment areas of the four dams upstream of Mutha river, 31,449 cusec of water was released from Khadakwasla dam into the river on Wednesday evening. The riverside roads from Mhatre bridge to Bhide bridge and Bhide bridge to Shaniwarwada have also been closed as a safety measure. https://indianexpress.com/article/cities/pune/pune-bhide-bridge-goes-under-water-as-rain-batters-catchment-areas-fills-up-dams-5967348/  (5 Sept. 2019)  
The Khadakwasla, Panshet and Varasgaon dams were filled to their capacity again on Sept. 1 after persistent rainfall in their catchments during the weekend, prompting the irrigation department to release water into the Mutha river. The water discharge from Khadakwasla dam was maintained at 1,712 cusec on Sept. 1, while that from Varasgaon and Panshet was at 1,776 cusec and 495 cusec, respectively, an irrigation department official said, adding that the stock in Khadakwasla had dropped to 80% on Aug. 30 before its reached its maximum capacity of 1.97 TMC on Aug. 31 night.
Water was also released from Mulshi and other major dams in the Bhima basin on Sept. 1. Mulshi dam released water at 5,100 cusec on Monday morning, however, by evening it was brought down to 2,700 cusec. Of the 25 dams in the Bhima basin, stock in about 15 dams is at 100%. https://timesofindia.indiatimes.com/city/pune/water-released-as-khadakwasla-dam-fills-to-the-brim-again-after-persistent-rainfall/articleshow/70952159.cms  (3 Sept. 2019)
FLOOD 2019
Dams Flood Again in Krishna Basin Maharashtra water release floods Belagavi, Bagalkote The ouflow from various reservoirs in Maharashtra has submerged several bridges in Belagavi and Bagalkote districts with villages facing the threat of flood due to the overflowing Krishna river. Officials have  shift the villagers and their livestock to safer places.
The outflow from Koyna reservoir is on the rise with Karnataka receiving 1.80 lakh cusecs of water. Officials are releasing nearly two lakh cusecs of water from Almatti dam with a high alert sounded in Belagavi as there is  a possibility of floods. https://www.deccanchronicle.com/nation/current-affairs/070919/maharashtra-water-release-floods-belagavi-bagalkote.html  (7 Sept. 2019)
The flood situation has turned grim in the basins of Krishna river and its tributaries – Malaprabha, Ghataprabha and Tungabhadra, and Kali in Uttara Kannada. Krishna, its tributaries Doodhganga and Vedganga are flowing above danger mark in Belagavi district following heavy discharges from Maharashtra dams.
The overflowing rivers pose flood threat to several villages and towns in Nippani, Chikkodi, Raibag,Athani and Kagwad taluks.  Several taluks in Belagavi, Dharwad, Gadag and Bagalkot are at the receiving end of Malaprabha fury. https://www.deccanherald.com/state/maha-inflows-swell-krishna-n-k-dists-battle-flood-760015.html  (8 Sept. 2019)
While the water released from Maharashtra decreased to 1.3 lakh cusecs by Sept. 8, following reduced rainfall in the catchment areas of the Krishna in Maharashtra, inputs from tributaries and streams in Belagavi and Bagalkot districts ensured that the inflow into the Almatti reservoir was at the rate of 1.65 lakh cusecs.
Officials expect the inflow to increase if it starts raining again in Maharashtra or western Karnataka. "If rainfall increases in Maharashtra, the inflow into Almatti is expected to go up to around 1.8 lakh to 1.9 lakh cusecs by Sept. 9," officials said. https://www.thehindu.com/news/national/karnataka/situation-in-north-karnataka-continues-to-cause-concern/article29369322.ece  (8 Sept. 2019)
The inflows into Jurala project in Jogulamba-Gadwal district which were recorded around 32,000 cusecs on Sept. 4 night are expected to cross 70,000 cusecs by Sept. 5 morning and to increase further beyond one-lakh cusecs in the next couple of days with the help of heavy to very heavy rains in the catchment areas of Krishna and all its major tributaries in Maharashtra and Karnataka.
A forecast bulletin issued by CWC said that since many of the small dams in the catchment areas of Krishna are releasing flood downstream, there probability of rise in level of the Krishna in Satara, Sangli and Kolhapur districts was high. Hippargi barrage, Almatti and Narayanpur dams in Karnataka were getting inflows of around 65,000 cusecs on Sept. 4 afternoon.
However, in order to maintain flood cushion in Almatti and Narayanpur dams the discharge of flood is likely to be increased. Accordingly, the authorities at Almatti have increased the flood discharge to about one-lakh cusecs from 2 pm on Sept. 4. The inflows into Tungabhadra dam in Karnataka which were around 28,000 cusecs on on Sept. 4 evening are expected to go up to 35,000 cusecs by on Sept. 5 morning owing to rains in Shivamogga district, the catchmentn area of the Tungabhdra.
Besides, flood to Hidkal and Malaprabha dams in Karnataka are also likely to add to the flood in Krishna below Almatti. "Flood from all such sources will be contributing to the inflows into Jurala and it is is likely to get flood of around 70,000 cusecs by Sept. 4 morning", the officials said. Contribution of flood from Bhima and its upstream dams is expected to further increase the flood to Jurala.
The CWC has indicated that all the reservoirs in the Krishna basin in Telangana and Andhra Pradesh are likely to get increased inflows over the next three to five days. In Godavari basin, Sriramsagar is getting around 45,000 cusecs of flood steadily and its expected to continue further. The flood to main Godavari course from its tributaries Pranahitha, Indravathi and Sabari is also on the rise and nearly 2,000 tmc ft volume of water has already gone into the sea from Dowlaiswaram. https://www.thehindu.com/news/national/telangana/krishna-basin-dams-in-ts-and-ap-to-get-heavy-inflows/article29335596.ece  (4 Sept. 2019)
Consistent rainfall in the catchment areas of the Kolhapur and Satara districts has prompted additional water discharge from the Almatti and Koyna dams. The irrigation department officials said the Almatti dam was discharging water at the rate of 1.09 lakh cubic feet per second (cusec), while the Koyna dam was discharging water at 87,338 cusec on Sept. 5 morning. Apart from the Almatti and Koyna dams, water was also being released from the Warana (Chandoli) dam at the rate of 15,344 cusecs.
The Navaja catchment area in Satara, which is a key region for the Koyna dam, had recorded 241mm rain in the 24 hours ending on Sept. 5 morning. This is considered extremely heavy rainfall. Till 2.45 pm on Thursday, the Koyna catchment area had received 31mm rainfall, while Navaja had recorded 48mm rain. The western part of Satara district, where Koyna dam is located, has been receiving heavy rain since last few days. The tehsils such as Wai, Mahabaleshwar, Jawali, Satara and Patan have reported heavy rains in last 24 hours, said officials from the district disaster management cell. https://timesofindia.indiatimes.com/city/pune/rain-sparks-release-from-koyna-and-almatti-dams/articleshow/71004655.cms  (6 Sept. 2019)
Meanwhile it is learnt that Karnataka will join hands with neighbouring state Maharashtra to set up a high-Level Committee for better dam management to avoid flood situations. In the meeting held between the CMs of the states BS Yediyurappa and Devendra Fadnavis in Mumbai, this was decided. https://indianexpress.com/article/cities/bangalore/bengaluru-traffic-weather-bbmp-airport-police-rains-live-news-5960229/  (4 Sept. 2019)
Karnataka Linganamakki reservoir nearing maximum capacity Water from the Linganamakki reservoir in Sagar taluk is being released into the Sharavathi river as the level is nearing it maximum capacity. On Sept. 2, water is being let out at the rate of 15,993 cusecs by lifting 11 gates as the level has reached 1,818.90 ft against the maximum level of 1,819 ft.
The level in Linganamakki reservoir, constructed in 1964, has reached the brim 15 times and the previous instance was in 2018. Meanwhile, the Jog Falls, located downstream of Linganamakki reservoir where Sharavathi river takes the plunge from a height of 830 ft, has regained its glory, owing to the discharge of water. The waterfalls has four distinct cascades  Raja, Rani, Roarer and Rocket. https://www.thehindu.com/news/national/karnataka/linganamakki-reservoir-nearing-maximum-capacity-water-being-let-out/article29321738.ece  (3 Sept. 2019)
The floods in Aug. 2019 were accentuated by 2 factors: north Karnataka received the highest rainfall in 118 years and there was unprecedented release of water from Maharashtra.
– STRANGE STATEMENTS: "Once we were alerted on water release, we asked the Deputy Commissioners to take over the dams and monitor release based on inflow. The outflow was managed looking into factors like the impoundable quantum of water, strength of the dam, and the conditions in the catchment area," Revenue Secretary Mr. T K Anil Kumar said."Bagalkot, Raichur and Uttara Kannada can be case studies for effective management of reservoirs. Almatti was the key reservoir. Its gates were opened to flush out all the additional inflow in the initial days. Dam management was critical at Kadra in Karwar as the Kaiga station is on its right side," he said. https://www.thehindu.com/news/national/karnataka/technology-alerts-helped-battle-floods-better/article29303605.ece  (31 Aug. 2019)
Tamil Nadu Mettur dam level touches 120ft, flood alert in delta districts Water level in the Stanley Reservoir in Mettur reached the full capacity of 120ft on Sept. 7 afternoon. Following this, Public Works Department (PWD) officials increased the quantum of water being released to delta districts for irrigation to 60,000 cubic feet per second (cusecs) from 25,000cusecs. Meanwhile, the district is on high alert and ready with contingency plans to face any flood-like situation.
People living along the Cauvery banks and in low-lying areas have been advised to move to safer places and relief camps have been kept ready to shift them, if the situation demanded. According to a PWD official, this was for the 43rd time that the dam reached its full capacity since its inception in 1934. Last year too, the water level had touched 120ft. PWD officials performed a special puja on Sept. 7 after the water level touched 120ft. https://timesofindia.indiatimes.com/city/salem/mettur-dam-level-touches-120ft-district-on-high-alert/articleshow/71030146.cms  (8 Sept. 2019)
This is the second consecutive year that the Mettur dam, which stands across the Cauvery river, reached full capacity. Back in July 2018, the dam reached full capacity after a gap of 5 years. This is the 43rd time that the dam is reaching full capacity since it was constructed. https://www.thenewsminute.com/article/tn-s-mettur-dam-reaches-full-reservoir-level-second-consecutive-year-108539  (7 Sept. 2019)
Officials were confident that the coffer dam built around the damaged portion of Kollidam regulator would withstand the force of the surplus flow and help in proper regulation of water for irrigation.  https://www.thehindu.com/news/cities/Tiruchirapalli/surplus-flow-to-be-released-into-kollidam-river/article29366704.ece  (8 Sept. 2019)
Andhra Pradesh Rivers in Srikakulam district record huge inflows Srikakulam district, which faced unprecedented drought-like situation in the months of June and July, received bountiful rainfall in August and the first week of September. The district received 551.4 mm rainfall as against 561.7 mm in the last 100 days and it was considered to be normal as deficit was only -1.8%, according to statistics provided by the Srikakulam district administration.
The total rainy days were 29 and of them, six days were under the current month of September, 2019. With downpour in the catchment areas, rivers, including Vamsadhara, Nagavali and Mahendra Tanaya have been receiving huge inflows for the last three days. Vamsadhara, which is the lifeline for Srikakulam district, is full to the brim providing the much-needed relief to farmers.
Around 71,000 cusecs of water was released to the low-lying areas from the Gotta barrage on Sunday, according to the officials of the Irrigation Department. Many rivers which almost dried up in the month of July are brimming with water, thanks to incessant rains in catchment areas of AP-Odisha border. Main rivers such as Vamsadhara and Nagavali have been getting huge inflows for the last couple of days. With Vegavati Suvarnamukhi rivers receiving heavy inflows, irrigation officials lifted the gates of the Madduvalasa reservoir in Vangara mandal and released 50,000 cusecs.  https://www.thehindu.com/todays-paper/rivers-in-srikakulam-district-records-huge-inflows/article29372310.ece (9 Sept. 2019)
Similar situation was faced in Sept. 2016:- Many rivers which almost dried up in the month of July brimmed with water, thanks to incessant rains in catchment areas of AP-Odisha border. Main rivers such as Vamsadhara and Nagavali got huge inflows for the last couple of days. With Vegavati Suvarnamukhi rivers receiving heavy inflows, irrigation officials lifted the gates of the Madduvalasa reservoir in Vangara mandal and released 50,000 cusecs. https://www.thehindu.com/news/national/andhra-pradesh/Srikakulam-rivers-getting-huge-inflows/article14646948.ece  (23 Sept. 2016)
Odisha Power generation at Indravati stopped At the time of heavy rains in Kalahandi, good to see that power generation at Indrawati HEP has been stopped in the neighbouring sub basin (Godavari basin) as post power generation, the water flows to Mahanadi basin. http://www.newindianexpress.com/states/odisha/2019/sep/07/power-generation-at-indravati-stopped-2030151.html  (7 Sept. 2019)
BBMB 26K cusecs of water to be released from Pong Dam BBMB to release 26000 cusecs of water from Pong dam from Sept 4, 2019, including 14000 through spillway and 12000 via Mukerian Hydel channel. The Hoshiarpur Deputy Commissioner said this wont lead to flood. What level in the dam is 1385.96 ft. https://www.tribuneindia.com/news/26k-cusecs-of-water-to-be-released-from-pong-dam/827582.html  (4 Sept. 2019)
Releases from Bhakra remain at 44 000 cusecs, almost same as inflows. Water level is maintained at 1675-76 feet. https://www.tribuneindia.com/news/nation/bbmb-may-open-pong-floodgates/827405.html   (4 Sept. 2019)
On Tuesday noon, the Pong water level was 1386.02 ft. The inflow was 19263 cusecs. The BBMB technical committee met on Sept. 3 to decide that water level should not cross 1387 ft. https://www.hindustantimes.com/india-news/bbmb-to-release-26-000-cusecs-water-from-pong-dam-today-alert-sounded/story-o7zmM8fp3OSIPdppp6xnXP.html  (3 Sept. 2019)
Meghalaya Govt seeks Rs 80 cr from Centre for flood damage Meghalaya government has sought Rs 80 crore from the Centre for damage caused by floods in West and South West Garo Hills districts, officials said. "Revenue and Disaster department officials sought Rs 78.65 crore for damage caused by the flood in Selsella, Demdema and Tikrikilla blocks in West Garo Hills district," an official told. Both the districts experienced the worst floods in the past 25 years, according to the district officials. https://www.moneycontrol.com/news/india/meghalaya-seeks-rs-80-cr-from-centre-for-flood-damage-4413651.html  (8 Sept. 2019)
Kerala Floods; 2018
Destruction of wetlands and sand mining also played role in aggravating the flood situation. https://prime.economictimes.indiatimes.com/news/71002078/environment/the-kerala-recipe-for-disaster-wetlands-making-space-for-buildings-sand-mining-killing-rivers   (6 Aug. 2019)
Bihar Ganga overtops red mark in Patna, low-lying areas face submergence Fresh threat of flooding has come to haunt Bihar again with river Ganga rising menacingly at various places across the state—from Buxar to Bhagalpur. It has overtopped the danger levels at Patna, inundating low-lying areas across along its way, which led to exodus of families with cattle heads from diaras.
In Patna, Bind Toli, one of the most populous helmets inhabited by fishermen located inside the Patna flood protection wall, has been completely submerged under the water, while floodwaters have begun engulfing houses built on upland in diara between Patna and Saran district. https://www.hindustantimes.com/india-news/ganga-overtops-red-mark-in-patna-low-lying-areas-face-submergence/story-7L6CTQp1TDoMvAaI3ZiOuL.html  (23 Aug. 2019)
Jharkhand Flood scare in Sahibganj as Ganga crosses danger mark The rising water level in the Ganga has impacted over 70 villages in the district. River water has inundated several low lying areas such as Shobhanpur Bhatha, Mathia, Haripur, Kamaltoal and others, officials said.
Flood situation is looming large in Jharkhand's Sahibganj district with water level in the Ganga river crossing the danger mark on Aug. 25. In view of the situation, the administration has issued an alert for people living in flood-prone and low-lying areas of the district. Water level in Damodar river is also rising at Panchet in Dhanbad.
Although the state is still facing 27% rainfall deficit. It received 559.6mm rainfall from June 1 to August 24 against normal rainfall of 770.7mm rainfall fall. An upper air circulation over Bay of Bengal is likely to reduce the deficit by two to three percent more in 48 hours, weather official said. Of the 24 districts, rainfall deficit has come to normal in seven districts. https://www.hindustantimes.com/ranchi/flood-scare-in-jharkhand-s-sahibganj-as-ganga-crosses-danger-mark/story-i7NVG15ZanAs0sf6sQSpuM.html  (26 Aug. 2019)
Uttar Pradesh As Ganga recedes, drive launched for de-silting As river Ganga continued to recede for the fifth consecutive day on Aug. 26, volunteers of various organisations involved in holding different religious and cultural activities like daily Ganga aarti and Subah-e-Banaras started to remove silt from ghat steps. Action was also evident at Dashaswamedh Ghat, where platforms were being cleaned to create space of daily Ganga aarti.  https://timesofindia.indiatimes.com/city/varanasi/as-ganga-recedes-drive-launched-for-de-silting/articleshow/70849098.cms  (27 Aug. 2019)
DISASTER
Jammu & Kashmir 4.9-magnitude quake hits Chenab Valley  A 4.9-magnitude earthquake hit Doda and Kishtwar districts of Chenab Valley region on Sept. 8, officials said. The quake occurred around 8.04 am and lasted for a few seconds, causing panic among people who rushed out of their homes in Bhaderwah, Doda and Kishtwar, the officials said. The epicentre of the quake was at latitude 33 degrees North and longitude 67.1 East, somewhere close to the Bhaderwah-Himachal Pradesh border, a spokesperson of the Meteorological (MeT) Department said. https://www.indiatvnews.com/news/india-4-9-magnitude-quake-hits-chenab-valley-jammu-and-kashmir-548159  (8 Sept. 2019)
An earthquake measuring 4.2 on the Richter scale rocked the state on Aug. 13. The epicentre of the quake was in the mountains near Leh. Earlier on August 9, an earthquake measuring 4.6 on the Richter scale had hit Indo-Nepal border. https://www.indiatoday.in/india/story/earthquake-jammu-and-kashmir-after-shocks-damage-richter-scale-1580420-2019-08-13  (13 Aug. 2019)
Nepal The tyranny of dozer road building "Dozer road building usually comes along with a near-total absence of proper drainage, haphazard destruction of wide swathes of vegetation, and reckless downhill soil dumping.
This is a human and environmental disaster underway in plain sight. The current upward trend in dozer road building across the country indicates the steady, if not exponential, growth of this disaster." https://blogs.agu.org/landslideblog/2019/09/03/dozer-roads/   (3 Sept. 2019)
ENVIRONMENT
UNCCD CoP 14 Report on Soil Organic Carbon released The United Nations Convention to Combat Desertification (UNCCD)'s Committee on Science and Technology (CST) on September 3, 2019, released its report on Soil Organic Carbon (SOC) in New Delhi. Titled Realising the Carbon Benefits of Sustainable Land Management Practices: Guidelines for Estimation of Soil Organic Carbon in the Context of Land Degradation Neutrality Planning and Monitoring, the report emphasises the importance of SOC in preventing land degradation and desertification. "SOC is pivotal in providing multifaceted benefits. It combats droughts, reduces soil diseases and soil compacting and helps in organic production," lead author of the report, Ermias Aunekulu, said. https://www.downtoearth.org.in/news/environment/unccd-cop-14-report-on-soil-organic-carbon-released-66490  (3 Sept. 2019)
Achieving Global Consensus on How to Slow Down Loss of Land "Retaining carbon in the soil is of particular value to India and its neighbouring countries, which presently have the world's greatest rainwater runoffs into the sea," says Himanshu Thakkar, coordinator SANDRP, working on the water and environment sectors. "What South Asian countries need to do urgently is to improve the rainwater harvesting so as to recharge groundwater aquifers and local water bodies in a given catchment so that water is available in the post-monsoon period that increasingly see severe droughts," Thakkar tells IPS. "This is where governments can be supportive." http://www.ipsnews.net/2019/09/achieving-global-consensus-to-slow-down-loss-of-land/   (4 Sept. 2019)
Centre Govt's latest NGT appointments raise conflict of interest question After tweaking the duration of the tenure of information officers, the govt has now overlooked the rule to change the tenure of appointees in the NGT, Indian Express reported on Sept. 5.    Section 7 of the NGT Act, 2010 specifies that the chairperson, judicial members and expert members shall be appointed for a term of five years and shall not be reappointed. According to the report, the govt has made a number of appointments for a period of three years or 'until further orders,' leaving the appointees with a sense of insecurity.
This too goes against the NGT's rules which state that a member can only be removed with the consultation of the Chief Justice of India and after an inquiry conducted by a judge in the Supreme Court.  Earlier in 2017 the Centre had attempted to change the manner in which members of the NGT are appointed, giving itself complete control. But, the Supreme Court had stayed the move noting 'excessive executive influence'. The apex court had also said that rules under the NGT Act, 2010, should be followed for appointments and terminations. https://thewire.in/environment/govts-latest-ngt-appointments-raise-conflict-of-interest-question/amp/   (5 Sept. 2019)
Govt overrides rules, appoints serving forest officials and says they will be at govt's pleasure.  https://indianexpress.com/article/india/overriding-rule-govt-oks-ngt-members-for-3-years-or-until-further-orders-5967147/  (5 Sept. 2019)
Gujarat Tarnetar Mela where history meets mythology Inside the Trinetreshwar Shiva temple, there is a Brahma Kund, a Shiva Kund, and a Vishnu Kund and it is believed that taking a plunge in these three water reservoirs is equivalent to taking a dip in the waters of the holy Ganges! The festival is on the occasion of Swayamvar of Draupadi of Mahabharat era.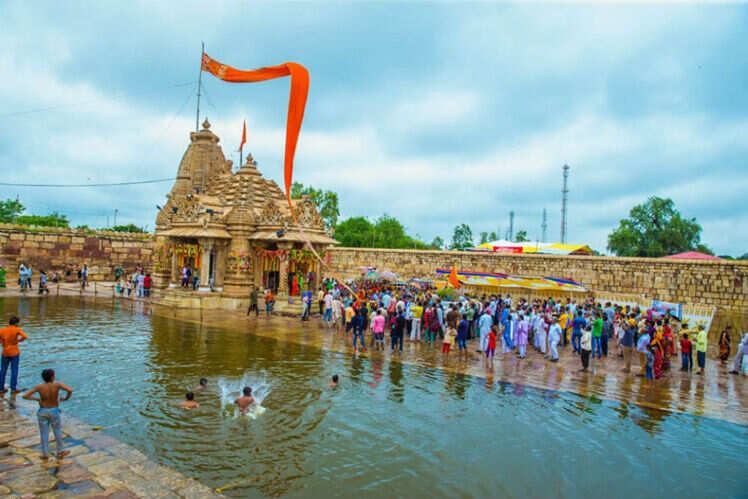 It is held near Surendranagar, about 200 km from Ahmedabad, during Aug-Sept according to Hindu calendar. https://timesofindia.indiatimes.com/travel/things-to-do/tarnetar-mela-of-gujarat-is-where-history-meets-mythology/as70958918.cms  (3 Sept. 2019)
CLIMATE CHANGE
Himachal Pradesh August snowfall fuels possibility of early winters "Lahaul-Spiti and Rohtang pass receive snow even during summer months and during monsoon season but it is rare. I don't remember the last time when I saw snowfall in August," a resident from Keylong, Sher Singh Tandup, said. He added that mercury had plunged too low after snowfall for some days. "We felt like winter season has started. Snowfall before mid-October wreaks havoc in the district. We are still tending the fields."
It is equally a surprise for tourists who are getting to see fresh snow at Rohtang and Baralacha pass. A large number of trekkers, too, had to deal with snowfall this month. The night temperature in most parts of Himachal has started to dip. With decrease in temperature, the peaks are getting snow after every spell of rain. The residents of tribal areas are praying for dry days till October, as their fields are under vegetable cultivation and orchards have green apples.
According to Shimla meteorological centre, Keylong recorded minimum temperature of 11.8 degrees C, the lowest in the state. Manali (14.6), Shimla (17.1) and Kalpa (14) are also experiencing drop in temperature. Contrary to this, during the day, many parts of the state are 2 to 3 degrees warmer than the average during this time of the year. https://timesofindia.indiatimes.com/city/shimla/august-snowfall-fuels-possibility-of-early-winters/articleshow/70940601.cms  (2 Sept. 2019)
SOUTH ASIA
India China No water storage projects in Tibet: Chinese official This report quotes Chinese officials saying that China is building no storage projects along Yarlung Zangbo in Tibet. It has built one 510 MW Zangmu HEP and is building two more. The Chinese Spokesman said China has seven commissions to manage water sharing between different provinces.  https://www.thehindu.com/news/national/no-water-storage-projects-in-tibet-chinese-official/article29322469.ece  (3 Sept. 2019)
India Nepal Nepal imports more power from India, but India-produced electricity's market share declines According to NEA, although Nepal's power import from India grew by around 9 % compared to the previous year, the market share of electricity sold by India was limited to 37.2 % of the total demand compared to 46 % during the previous year. Nepal imported 2.58 billion units of electricity from India during 2017/18, when the total consumption was 5.56 BU. But in 2018/19, when total demand soared to 6.38 BU (an increment of 820 MU), Nepal only imported 230 MU more from India.
– NEA spokesperson Prabal Adhikari says that Nepal can start exporting power on a large scale by the end of this year. He added that once Upper Tamakoshi comes online, Nepal will have to boost its domestic consumption. That is why the NEA plans to encourage consumers to use electric cookers and the government to bring in more electric buses.
– Meanwhile, NEA is also trying to reach an agreement with Indian authorities to pariticpate in India's Power Exchage Market. Once the Dhalkebar-Muzaffarpur 400 KVA transmission line is completed in December, the process can gather pace, said Adhikari. The transmission line can be used by Nepal and India to export/import up to 1,000 MW. https://english.onlinekhabar.com/nepal-imports-more-power-from-india-but-india-produced-electricitys-market-share-declines.html  (15 Aug. 2019) 
Bhutan Massive Dam Complex Threatens Thimpu's Philosophy The report warns about the consequences of Bhutan taking up Massive Sankosh Dam for hydropower generation and more. https://www.asiasentinel.com/society/santosh-dam-threatens-bhutan-philosophy/   (29 Aug. 2019)
Bangladesh Crack down on the syndicate of sand traders It is most unfortunate that despite there being strict laws against illegal sand-lifting from rivers, such practices continue unabated all across the country. As this daily reported on Sept 4, indiscriminate sand-lifting from the Bongshi river in Bashna area of Dhamrai upazila is posing a threat to nearby farmlands and homesteads and escalating the risk of river erosion.
During a recent visit to the spot, our correspondent found that a syndicate of sand traders, led by a politically influential person, was extracting sand using two locally assembled dredging machines. According to the residents of the area, sand lifting at the spot has been going on for the last eight months.   https://www.thedailystar.net/editorial/news/crack-down-the-syndicate-sand-traders-1796584  (7 Sept. 2019)
ASIA
China firm got Kaliwa project though lacking requirements Philippine Agency Finds Dam Contract Secretly Agreed before Tender: On August 19, the Philippines Commission on Audit (COA) announced that the bidding for the  Kaliwa Dam project, awarded to the China Energy Engineering Co. (CEEC) in November 2018, did not meet competitive standards and that the contract had been secretly agreed before being tendered. More details: http://www.transrivers.org/2019/2810/; https://business.inquirer.net/277144/coa-china-firm-got-kaliwa-project-though-lacking-requirements   (19 Aug. 2019)
THE REST OF THE WORLD
US Solar power could replace all hydro dams using 'just 13% of the space' According to a new study, if all of the 2,603 hydro dams in the conterminous US – that is, all states excluding Hawaii and Alaska – were dismantled, the replacement solar panels would only take up 13% of the area covered by their reservoirs. (https://doi.org/10.1038/s41893-019-0362-7)
– Hydropower contributes over 6% of its electricity. But with existing infrastructure nearing the end of its lifespan, and growing concerns about its environmental impact, US dams are increasingly being removed from service altogether.
– According to Dr John Waldman, an aquatic conservation biologist from the City University of New York who led the new study: "I think we need to have a new paradigm about restoring rivers, and I think that the advent of really seriously alternative energy sources is one way to accomplish this… I think that's pretty astonishing and tantalising too, I'm hoping this presents a different mindset for people who think about our energy futures." https://www.carbonbrief.org/solar-power-could-replace-all-us-hydro-dams-using-just-13-of-the-space  (26 Aug. 2019)
Compiled by SANDRP (ht.sandrp@gmail.com)
Also see: DRP News Bulletin 2 Sept. 2019 & DRP News Bulletin 26 Aug. 2019  
Follow us on: www.facebook.com/sandrp.in; https://twitter.com/Indian_Rivers