India urgently needs a lot of effective work on Dam Safety, but the bill before the Parliament makes CWC (Central Water Commission) as focal point of Dam Safety, but CWC has conflict of interest and poor track record. The Bill does not provide any real independent oversight, nor clearly defined norms of complete transparency in the dam safety matters, and there is no role of the vulnerable communities, the most important stake holders. The Bill also tends to centralise the power with the Union govt, and states legitimately suspects this. https://www.indiatoday.in/india/story/dam-safety-bill-2019-why-evokes-opposition-stakeholders-1576391-2019-08-02 (Aug 2, 2019)
The Interstate Amendment Water Disputes Amendment Bill before the Parliament is basically tinkering with the existing system, which will not change anything fundamentally. It needs to be understood that disputes arise when an upper riparian state (or a country) build a large dam or diverts the massive amount of water, leading to lower availability of water for the lower riparian state (or country). When it comes to resolution, the tribunals look at a river as a channel of water and its distribution, ignoring that it is a complete ecosystem and that water in a river depends on the state of its basin and catchment area. It also depends on the extraction of groundwater. These aspects are ignored by the tribunals. Moreover, a state does not represent a river basin or all its stakeholders (the people using river water), which is why the Narmada tribunal' award created a conflict between the states and their people. The central government's impartiality is suspect and would have a great bearing on the resolution process. https://www.indiatoday.in/india/story/interstate-river-water-disputes-bill-2019-1575531-2019-07-31   (1 Aug. 2019)
Dam Safety Bill PM helped the bill Centre secured a favourable opinion from the Solicitor General of India that it can legislate a Bill on Dam Safety under Entries 56 & 97 of List- I (Union List).
– PM had two observations: Whether the Bill took care of only the dam structure or the upstream catchment area as well? And whether we had consulted international experts and if the Bill was in line with the best practices?" https://www.tribuneindia.com/news/nation/pm-helped-shape-dam-safety-bill/809350.html  (29 July 2019)
Adhir Ranjan Chowdhury Speech On Dam Safety Bill In Lok Sabha 2019. He said that the bill focuses on structural and not on operational safety and is an attack on the federal structure. Can the safety of Arunachal dam be monitored sitting in Delhi? https://www.socialnews.xyz/2019/07/29/adhir-ranjan-chowdhury-excellent-speech-on-dam-safety-bill-in-lok-sabha-2019-video/   (29 July 2019)
Opposition members protest in Lok Sabha Opposition members on July 28 protested against introduction of a bill on dam safety in Lok Sabha, alleging that the Centre was appropriating powers of states. Members said there was no legislative competence for the bill as they emphasised that water is a state subject. https://timesofindia.indiatimes.com/india/opposition-members-protest-against-dam-safety-bill-in-lok-sabha/articleshow/70431390.cms  (29 July 2019) 
The Dam Safety Bill was first introduced in Parliament in August 2010 and was referred to a standing committee, which submitted its report in June 2011. After this, attempts to pass the Bill in the 15th and 16th Lok Sabhas failed due to opposition from the States.
Tamil Nadu, one of the strongest critics of the Bill through the years, opposes it because under its provisions, access and information on four of its dams, including the conflict-ridden Mullaiperiyar, would have to be shared with Kerala, where they are located. Many States, including Karnataka, Kerala, Tamil Nadu and Odisha, have opposed the Bill because they say it encroaches upon the sovereignty of States to manage their dams, and violates the principles of federalism enshrined in the Constitution. https://www.thehindu.com/news/national/why-are-states-unhappy-with-dam-safety-bill/article28747531.ece  (29 July 2019)
Lok Sabha Inter-state water disputes bill passed Lok Sabha on Aug. 1, passed the Inter-State River Water Disputes (Amendment) Bill, 2019, with several changes enabling faster adjudication. Replacing the 1956 Act, the Bill aims at reducing the time spent on solving river water disputes across states. It talks about dissolving all existing tribunals and forming a single standing tribunal to which all pending cases would be transferred. https://www.tribuneindia.com/news/nation/ls-clears-inter-state-water-disputes-bill/810889.html  (1 Aug. 2019)
HYDRO POWER PROJECTS
Uttrakhand 1 dead, 5 injured after accident at powerhouse in Chamoli One person was killed while five others were injured in an accident at a powerhouse on Kalp Ganga River in Joshimath area here on Aug. 3.According to the initial investigation, a pipe had burst at the Jal Power Corporation Limited powerhouse owing to the heavy pressure of water due to overflow. An investigation in the matter is underway.  https://www.aninews.in/news/national/general-news/ukhand-one-dead-five-injured-after-accident-at-powerhouse-in-chamoli20190803195249/  (3 Aug. 2019)  
Aug. 2 को टीम और एक स्थानीय ऑपरेटर परियोजना की मरम्मत का कार्य कर रहे थे। दोपहर करीब पौने बारह बजे टरबाइन का नोजल अचानक फट गया। इससे पावर हाउस में पानी के तेज बहाव के साथ-साथ सिल्ट भी आ गई। पानी का बहाव इतना तेज था कि इससे पावर हाउस की दीवार टूट गई। पानी के फोर्स की चपेट में आने से मरम्मत कार्य कर रहे छह लोग घायल हो गए। https://www.jagran.com/uttarakhand/chamoli-one-died-during-blast-in-nozzle-of-turbine-19458493.html  (3 Aug. 2019)
बदइंतजामी का शिकार हुई सवा दो मेगावाट की पिलंगगाड़ HEP एक ओर सरकार बंद जल विद्युत परियोजनाओं को दोबारा चालू कराने की पैरवी कर रही है, वहीं दूसरी ओर जिले की लघु जल विद्युत परियोजनाएं बदइंतजामी के चलते ठप पड़ती जा रही हैं। सवा दो मेगावाट की पिलंगगाड़ लघु जल विद्युत परियोजना पर निर्माण लागत से ज्यादा मरम्मत पर खर्च और उत्पादन में हानि के बावजूद लघु जल विद्युत निगम प्रबंधन इसे सुचारु नहीं कर पाया है। बीते साल ही चालू हुई इस परियोजना में एक जुलाई से फिर विद्युत उत्पादन ठप पड़ा है।
अप्रैल 2004 में 8.83 करोड़ रुपये लागत से बनी पिलंगगाड़ लघु जल विद्युत परियोजना निर्माण के शुरूआती वर्षों में करीब 12 मिलियन यूनिट सालाना उत्पादन दे रही थी। आपदा में इस परियोजना का हेड और पावर चैनल क्षतिग्रस्त होने से उत्पादन ठप हो गया था। लघु जल विद्युत निगम ने इसकी मरम्मत पर 12 करोड़ रुपये से अधिक बजट खर्च कर जनवरी 2018 में उत्पादन बहाल तो किया, लेकिन अभी तक न तो इसके हेड का काम पूरा हुआ है और न ही डिसिल्टिंग चैंबर ठीक ढंग से काम कर पा रहे हैं। यही कारण है कि बीते डेढ़ साल से यह परियोजना क्षमता के अनुरूप उत्पादन नहीं कर पा रही है। अब परियोजना के इंजीनियरों ने पिलंगगाड़ के पानी में सिल्ट आने का बहाना बनाकर बीते 1 जुलाई से विद्युतगृह बंद कर दिया है। https://www.amarujala.com/uttarakhand/uttarkashi/small-scale-hydropower-project-of-the-two-megawatt-small-hydropower-project-utter-kashi-news-drn314755598  (31 July 2019)
Himachal Pradesh HC penalises HPPCL for unnecessary litigation on Renuka dam land acquisition HC penalises hydropower dam company on water project for six states Shimla: The Himachal Pradesh High Court on July 30 penalised Himachal Pradesh Power Corporation Ltd (HPPCL), which is constructing a hydro-power dam project for unnecessary litigation and directed the company to recover the litigation costs from erring officials. Allowing the petition of Sat Dev Singh, whose land was acquired by HPPCL for the construction of the Renuka dam project, the court imposed a penalty of Rs 100,000 on the company.
Justice Tarlok Singh Chauhan, who reserved his judgment on July 24, observed that it was shocking that the public sector HPPCL had tried to illegally appropriate more than Rs 47 lakh due and payable to the petitioner.  The court is duty-bound to ensure that dishonesty and attempts to surpass the legal process are effectively curbed, he said.
Directing the respondents to pay the enhanced amount of compensation and other benefits, the court imposed costs of Rs 1,00,000, out of which Rs 50,000 shall be paid to the petitioner and the remaining to the President of the Red Cross Society before August 31. The cost at the first instance will be paid by the HPPCL and, thereafter, would be recovered from the erring officials irrespective of whether they are still serving or not. "The inquiry against the erring officials shall be personally conducted by the Chief Secretary-cum-Chairman, HPPCL," said Justice Chauhan, who sought a compliance report by October 31. https://energy.economictimes.indiatimes.com/news/renewable/himachal-hc-penalises-dam-company-on-water-project-for-six-states/70462748  (31 July 2019)
Sikkim This assessment completely discredits HSAP, IHA and in turn NHPC, since Teesta V project is worst example of hydropower project in every sense. The trouble is, HSAP or IHA is not known for independent assessments.
– the International Hydropower Association  in July posted post-construction report on Teesta 5 as the last Hydropower sustainability assessment protocol (HSAP) procedure applied to date.  http://www.hydrosustainability.org/IHAHydro4Life/media/ProtocolAssessments/PDF%20Reports/Teesta-V-Assessment-Report_July-1-2019_for-publication.pd
– According to the assessment Teesta V – high value project surpassing all requirements for "basic good practice" http://www.hydrosustainability.org/Protocol-Assessments.aspx 
DAMS
Polavaram Dam AP govt terminates Navyuga contract  An expert panel was constituted to look into the Polavaram irrigation project, which turned in its report last month. The report had found that slow progress in the project had not been penalised, and price escalations had still been accepted by the government. 
– In the letter, Chief Engineer of PIPHW Unit, Polavaram, B Sudhakara Babu wrote, "During the meetings conducted by the Expert Committee constituted vide G.O.Rt.No.295, Dt.14.06.2019, it was opined that the entrustment of part works deleted from the original EPC agency under clause 60 ( C ) of PS to APSS to M/s. Navayuga Engineering Company Limited, Visakhapatnam on nomination basis by converting EPC contract to L.S Contract is not appropriate. Further, the committee opined against issue of relaxing the agreement clauses to the M/s. Navayuga Engineering Company Limited for procurement of Diesel through special revolving fund and procurement of steel and cement through direct payments by the Department to the suppliers."
– Navayuga has also been instructed to settle the final accounts within 15 days. https://www.thenewsminute.com/article/ap-govt-terminates-navayuga-contract-polavaram-irrigation-project-106522  (1 Aug. 2019)
Sardar Sarovar Dam False claims continue to surface amid growing dispute between Gujarat and Madhya Pradesh The minister said, "Though the erstwhile BJP government claimed to have completed the R&R work, we found that the ground reality was different." The minister himself belongs to Kukshi area in Dhar district, where many of the villages in his constituency are affected by the project.  Medha Patkar of Narmada Bachao Andolan said, " At least 16,000 people affected by the backwaters of project are yet to be rehabilitated." According to our estimates R & R of more than 30,000 people is yet to be done. https://timesofindia.indiatimes.com/city/bhopal/dialogue-will-help-resolve-guj-mp-water-dispute-govt/articleshow/70424705.cms  (29 July 219)
"Parvin Singh Jadeja former environment minister realised the folly of SSP and politics of Narmada water and says sorry to @medhanarmada @NarmadaBachao  because they raised right issues and still fighting for life of Narmada." https://twitter.com/kmadhuresh/status/1156497447692070912
Jharkhand Dilip Buildcon declared L-1 bidder for Kharkai Dam project Dilip Buildcon has been declared L-1 bidder for the project 'Construction of Kharkai Dam at Icha with all control gates and its allied works including civil, Mechanical (with Design of Gates), Electrical and SCADA System under SMP in the state of Jharkhand. The company bid project cost is Rs 972.28 crore. https://www.business-standard.com/article/news-cm/dilip-buildcon-declared-l-1-bidder-for-kharkai-dam-project-in-jharkhand-119073000328_1.html  (30 July 2019)
Dilip Buildcon shares gained 2 percent intraday on July 30 as the construction company bagged order to construct a dam in Jharkhand. The stock rallied 28 percent in the last six months. It was quoting Rs 420.60, up Rs 3.70, or 0.89 percent on the BSE at 1113 hours. https://www.moneycontrol.com/news/business/markets/dilip-buildcon-gains-2-after-bagging-dam-project-4264861.html  (30 July 2019)
Agenda of FAC meeting to be held on July 31, 2019, some relevant items: – MODIFICATION IN CONDITION NO. (VII) OF STAGE-II APPROVAL – DIVERSION OF 1007.29 HA OF FOREST LAND FOR NORTH KOEL DAM PROJECT JHARKHAND.
– SAND MINING BY THE MECHANICAL HANDLING/MECHANICAL MINING (JCB, SHUBAL EXCAVATOR ETC.) FOR CONSTRUCTION OF LINK CANAL FROM TANAKPUR DAM BETWEEN INDIA – NEPAL BORDAR BY NHPC. http://forestsclearance.nic.in/AgendaDetail.aspx?id=222!dis1
INTERLINKING OF RIVERS
Kosi-Mechi Link Centre approves Rs 4,900-cr The Kosi-Mechi project has reportedly secured the last remaining mandatory technical-cum-administrative approval from the MoEFCC two days back. It is claimed that the the mega project will provide irrigation for over 2.14 lakh hectares of command areas spread across the districts of Araria, Kishanganj, Purnia and Katihar. Report also says that experts believe it has all necessary ingredients to qualify for a 'National Project' status.
Bihar's water resources department (WRD) minister Sanjay Kumar Jha also says that the Kosi-Mechi interlinking project is a green project. "Its environmental approval note clearly states that 'the project involves no displacement of population and there is no acquisition of any forest land. The total land requirement is about 1,396.81 hectares. No National Park, Wildlife Sanctuary, Eco-sensitive areas, etc. are present within 10 km radius of the project'," Jha said. https://timesofindia.indiatimes.com/india/bihar-centre-approves-rs-4900-crore-project-to-link-kosi-mechi-rivers/articleshow/70513655.cms  (3 Aug. 2019)
Par Tapi Narmada Interlinking Maharashtra exits joint river-linking deal with Gujarat, to go it alone Gujarat-Maharashtra agreement to develop two Inter Linking of Rivers project (Par-Tapi-Narmada and Damanganga Pinjal) breaks down as expected. https://indianexpress.com/article/cities/mumbai/maharashtra-exits-joint-river-linking-deal-with-gujarat-to-go-it-alone-5865632/  (31 July 2019)
Ken Betwa Link Tigers day winds up without Panna success story Real Tiger people remain side lined even as Indian tiger population is up. https://timesofindia.indiatimes.com/city/bhopal/tiger-day-winds-up-without-panna-success-story/articleshow/70440236.cms  (30 July 2019)
INTERSTATE WATER DISPUTES
CAUVERY WATER DISPUTE Release water to Tamil Nadu for five more days: Cauvery Water panel tells Karnataka Cauvery Water Regulation Committee (CWRC) has directed Karnataka to release water to Tamil Nadu for five more days. A meeting of the CWRC took place in Bengaluru on Aug. 1, headed by Chairman Navin Kumar. The decision comes even as the Krishnarajasagar and Kabini dams in the state have seen below average inflows. tmc ft during the same time last year. It added that the position would be reviewed in the next meeting tentatively fixed for August 8 in New Delhi. As of August 1, the storage level of the Krishnarajasagar dam was 8.51 tmc ft, 33.91 tmc ft below last year's level (42.42 tmc ft) for the corresponding period. Levels at the Kabini stood at 9.60 tmc ft while it was 15.13 https://www.thenewsminute.com/article/release-water-tamil-nadu-five-more-days-cauvery-water-panel-tells-karnataka-106559  (2 Aug. 2019)
KRS water level lowest for August since 2002 The water level in the Krishnaraja Sagar (KRS) in Mandya district was hovering at 83.9 feet on Aug. 2, which is the lowest for Aug. since 2002. The full-reservoir level (FRL) is 124.8 ft. Unprecedented drought in 2002 had led to poor inflow and the reservoir level was around 74.7 ft on August 2, 2002, according to officials in Cauvery Neeravari Nigama Ltd.
Farmers in Mandya staged a protest and blocked the Bengaluru–Mysuru highway for sometime condemning the decision of the authorities to step up the discharge to Tamil Nadu while the inflow was reducing. Farmers, led by KRRS taluk unit president Krishne Gowda, said water should be impounded at the KRS to improve the storage level, and criticised the government for releasing water into the river.
The combined storage in the four major reservoirs of the Cauvery basin in Karnataka as on Aug. 2 was 35.09 tmcft against the total capacity of nearly 104 tmcft. This is in contrast to the combined storage of 99.7 tmcft that was available during the corresponding period last year (August 2, 2018) owing to copious rainfall in the catchment area. https://www.thehindu.com/news/national/karnataka/krs-water-level-lowest-for-august-since-2002/article28802777.ece  (3 Aug. 2019)
CHECK DAMS ON PALAR Tamil Nadu activists against Andhra raising height of Palar check dam On July 22, activists from Vellore district in Tamil Nadu discovered that workers had started raising the height of a check dam in neighbouring Chittoor district in Andhra Pradesh. Ambalur Ashok of the Rivers of Ecology Committee in Vellore district, said, "The Palar is the only water resource for us. The catchment area in Andhra Pradesh is large. If they store all the water, then the next 200 km (of the river in this state) will become a desert. Initially, the height of the check dam was 7 feet, as of 2000. In 2005, Andhra Pradesh raised it to 14 feet. In 2014, they further raised it to 22 feet. Now they want to make it 40 feet. The Tamil Nadu government already knows all this but the response is slow and lazy."
In November last year, around Rs 4,170 lakh was allocated by the Chandrababu Naidu-led Andhra government for "reconstruction and repairs" of 21 old check dams on the Palar river.
Ashok further points out Tamil Nadu is the lower riparian state as per the 1892 agreement between the erstwhile Mysore and Madras governments. As per the Supreme Court's verdict in February 2018 on the Cauvery river water dispute, Tamil Nadu's consent is needed for Andhra to undertake construction along the river. https://www.thenewsminute.com/article/explained-why-tn-activists-are-against-ap-raising-height-palar-check-dam-106089  (25 July 2019)
Meanwhile Tamil Nadu has built two check dams on the river:- Check dams across Palar to be ready by mid-August Palar river in Kancheepuram district will have two check dams of 1.5 meter heights at Vayalur and Esoor-Vallipuram as nearly 80% of the work has been completed. Water Resources Department is implementing the ₹32.50 crore project. It is being funded by Indira Gandhi Centre for Atomic Research.
The Palar river now has an anicut in Kaveripakkam built in 1868 and another sub surface dyke in Palur village. The ₹33.36 crore project to build checkdam at Esoor-Vallipuram in Madurantakam taluk is also nearing completion. The structure would help store nearly 740 million cubic feet every year.
These were among the seven check dams announced by the CM Edappadi K.Palaniswami to be constructed across Palar river to augment groundwater. The department is awaiting sanction of funds to begin work on the other five check dams, including in Venkadapuram. https://www.thehindu.com/news/national/tamil-nadu/check-dams-across-palar-to-be-ready-by-mid-august/article28764230.ece  (31 July 2019)
RIVERS AS NATIONAL WATER WAYS
NW1 अब रात में भी गंगा की लहरों पर दौडे़ंगे मालवाहक जहाज  रात में जल परिवहन के लिए वाराणसी से पटना के बीच चार बेस स्टेशन और एक कंट्रोल स्टेशन की स्थापना की जाएगी, जबकि पूरे जलमार्ग में यह तकनीक हल्दिया से पटना तक काम कर रही है। हल्दिया से फरक्का तक सात बेस, दो कंट्रोल और 30 वेसेल स्टेशन हैं। फरक्का से पटना तक छह बेस और एक कंट्रोल स्टेशन बनाए गए है। इसी साल दिसंबर तक नाइट नेविगेशन सिस्टम का काम पूरा हो जाएगा। जरूरी परीक्षण के बाद इसे जनवरी 2020 से शुरू करने की तैयारी चल रही है।
पोत परिवहन मंत्रालय ने डिफ्रेंशियल पोजीशनिंग सिस्टम (डीजीपीएस) को बनारस के आगे चंदौली व बलिया में लगाने का काम तेज कर दिया है। यह तंत्र पटना, भागलपुर और स्वरूपगंज में पहले से काम कर रहा है। डिफ्रेंशियल ग्लोबल पोजिशनिंग सिस्टम या रिवर इंफार्मेशन सिस्टम (आरआइएस) की मदद से नदी में जहाजों की निगरानी के लिए लाइट हाउस जैसे दिखने वाले बीकन टावर के साथ कंट्रोल स्टेशन तैयार किए जाएंगे। इसके अलावा जगह-जगह रेल सिग्नलों की तर्ज पर ही सिग्नल टावर भी लगाए जाएंगे। https://mnaidunia-jagran-com.cdn.ampproject.org/v/s/mnaidunia.jagran.com/lite/national-now-cargo-ship-will-run-in-ganga-at-night-3071511   (29 July 2019)  
URBAN RIVERS
Jharkhand 1st phase of Harmu river revamp almost over, nothing to show for it Despite failure of 1st phase, govt working on 2nd phas:- State government has already spent Rs 81 crore out of Rs 85 crore earmarked for the first phase to renovate Harmu river in Kadru, a task undertaken by Jharkhand Urban Infrastructure Development Company (Juidco), an arm of the state urban development department.
The river, a glorified drain, was dubbed "dead" by Jharkhand High Court Justice S.N. Pathak a fortnight ago. Amid the plethora of directives, it was not hard to miss Juidco had not even done Harmu's basic clean-up till date. But, state urban development secretary Ajoy Kumar Singh on July 30 discussed the second phase of the rejuvenation project that's likely to start in August. https://www.telegraphindia.com/states/jharkhand/first-phase-of-harmu-river-revamp-almost-over-nothing-to-show-for-it/cid/1695516  (31 July 2019)
National 13 Images Show Major Rivers Dying Of Pollution  Urban centres are one of the biggest contributors to pollution in the rivers and most of the major rivers in India are suffering at our hands. https://www.indiatimes.com/trending/environment/13-shocking-images-show-india-s-major-rivers-are-dying-of-pollution-and-it-s-all-our-fault-371372.html  (16 July 2019)
RIVERS
Madhya Pradesh Villager revive river, built small dam to combat water crisis Residents of Kanadiya Village in Indore have revived a river and built a small dam with the help of an engineer to combat the issue. The villagers said that they have contributed money to build the small dam. https://www.business-standard.com/article/news-ani/residents-of-mp-village-revive-river-built-small-dam-to-combat-water-crisis-119070500263_1.html  (5 July 2019)
Kerala Remembering Ammini – A Valiant Feminine Voice For A Forest River  A Tribute: Ammini lived on the banks of the Chalakudyriver near the famed Athirapally waterfall in Thrissur district for over 5 decades. Her love for the river made her one of the staunch voices against the proposed Hydroelectric project in 2000s. She passed away at the age of 79 on July 22nd with her heart still full of memories about the wilderness she fought for and won. https://countercurrents.org/2019/07/remembering-ammini-a-valiant-feminine-voice-for-a-forest-river  (27 July 2019)
Maharashtra Pench, Kanhan water reduced, yet no quota revision in 55 yrs This needs to be verified, but sounds very serious if true.  In fact the same has been happening with Malaprabha Basin in Karnataka. We need a yield comparison of all major rivers of the country from the latest records till now.
"As per yield prevailing in 1964, Pench river used to get 1,698 million metre cube (MMC) . MP was allotted 990.5 MMC and 707.5 MMC for Maharashtra. Due to climate change and other reasons, the river's yield got reduced to 1,188.6 MMC: a loss of 509.4 MMC." http://timesofindia.indiatimes.com/articleshow/70321104.cms  (22 July 2019)
Karnataka Water diversion: Death knell for Sharavathi Very detailed informative piece on Sharavathi river explaining why Linganamakki Dam is nonviable, adverse impacts of built hydro power projects on river bio diversity, local communities and how illegal sand mining, unsustainable farming are other existing threats affecting the river.  
A recent study by the IISc, Bengaluru, points at the cumulative impact of year-long water releases from dams on salinity conditions in the estuary of Sharavathi. "Estuaries act as a spawning ground for the fish and as a nursery for the juveniles and larvae. They naturally have different salinity gradients that help marine fish diversity to flourish. While the estuary of River Aghanashini in Uttara Kannada has eight types of bivalves, it has reduced to one in the Sharavathi. Similarly, the Aghanashini estuary has 80 types of fish but Sharavathi estuary has only 40," says coastal ecosystem expert Dr M D Subhash Chandran. The reason is obvious: Unlike River Sharavathi, the Aghanashini flows free.
After the dams were constructed, the inconsistent flow of water has eroded the river's banks, affected indigenous cropping pattern and reduced the yield of traditional crops such as paddy, areca nut, watermelon and spices. Villages lying 15 km away from the seashore are affected by salinity ingress. "Earlier this was limited to one to two km," said Ganesh Ganapa Naik of Molkodu village.
Despite the continuous disturbance, Sharavathi still hosts a forest ecosystem of high ecological value. On June 7, 2019, the state government notified the Sharavathi Valley Lion-Tailed Macaque Sanctuary, comprising Sharavathi Valley Wildlife Sanctuary, Aghanashini Lion-Tailed Macaque Sanctuary and adjoining reserve forests of Honnavar and Sagara. This expansion was made to conserve the endangered lion-tailed macaque which is endemic to the Western Ghats. As people fight over water, all elements of nature continue to do their bit to maintain ecological balance, unaware of their uncertain future. https://www.deccanherald.com/exclusives/water-diversion-death-knell-for-sharavathi-750108.html  (27 July 2019)
GANGA Bihar NGT Junks Govt's Plea Seeking Review of Penalty NGT has junked a plea to review its order imposing a fine of Rs 25 lakh on the Bihar government for inaction over continued damage to the river Ganga. The green panel on May 29 had levied the penalty on Bihar, noting that there is practically no progress in cleaning the Ganga as not a single sewage infrastructure project has been completed.
NGT said the Bihar government's action plan lacked concrete measures to combat pollution, including punitive and remedial action against polluters. It refused to agree with the Bihar government's submission that the action taken by the state had not been placed elaborately before the tribunal. "In any case, setting up of the sewerage network and construction of the sewage treatment plants is only one of the several actions to be taken by the states… https://www.news18.com/news/india/ganga-cleaning-ngt-junks-bihar-govts-plea-seeking-review-of-penalty-imposed-on-it-2241253.html  (22 July 2019) 
Centre CPCB asks SPCBs to act against Ganga polluters In separate letters to the chairmen of the Uttarakhand, Uttar Pradesh, West Bengal and Bihar pollution control boards, the Central Pollution Control Board (CPCB) has directed them to process reports of inspections within 15 days.
It said action, including closure of industries violating norms, will be taken within 15 days of submission of the inspection reports. These inspections were carried out by technical institutions or under joint initiatives between them and the state boards. https://www.ndtv.com/india-news/act-against-industrial-units-polluting-ganga-pollution-control-board-to-4-state-boards-2079234  (2 Aug. 2019)
YAMUNA Delhi Manoj Misra writes to Delhi CM and LG on July 24, 2019: Barapula drain is one of the larger drains in NCT of Delhi that drains the areas in south and central Delhi. It is a network of number of drains and is a truly Delhi drain as it receives no effluent from any area outside of Delhi.
It is notable that the area that this drain covers is almost entirely sewered and hence there is no reason why this drain should carry any sewage at all? As a matter of fact this was amongst many other drains that was before the NGT in OA No 6 of 2012 anbd OA No 300 of 2013 and the DJB had during the course of hearing submitted an action plan in 2014 to the NGT to ensure by 2017 that the drain was free of any sewage flow in it. But the fact is otherwise and now the DJB has come forward with a plan to construct a new STP at the outfall of Barapula drain as has been reported both to the NGT Principal Committee and to the NGT Yamuna Monitoring Committee?
We find this proposal of DJB to be not only dishonest to its earlier undertakings made to the NGT but totally unnecessary, a waste of public funds and simply a means to delay the restoration of Barapula drain as a natural drain and part of the green infrastructure of the city. We hold this view on following grounds:
a) If DJB remains committed (as informed to the Yamuna Monitoring Committee) to its 2014 action plan to ensure that no sewage flows in Barapula drain then why an STP at its mouth?

b) The matter of having STPs at the mouth of various drains in the city was discussed threadbare during the hearing in the Yamuna case and it was the considered view of the experts and the NGT that such a step would not be in the interest of the drains in question or the citizenry, since the drains that flow through different parts of the city would continue to remain 'maily' (dirty) and the larger purpose of the drains would be lost? Accordingly the NGT had in its order made it clear that such a step should not be taken?

c) If despite the implementation of DJB's 2014 action plan for the Barapula drain is unable to fully rid the drain of waste water then what prevents the DJB and DDA to resort to the 'constructed wetlands' at the Barapula outfall after which the drain travels more than one Km (please see the enclosed google image) before meeting with the waters of river Yamuna during the lean period?
Accordingly we request your honour to please advice the DJB and the DDA for the needful. We donot think that the DDA should process the DJB's request for allotment of land in river floodplain for the STP as it would be in violation of the orders of the Hon'ble NGT in the "Maily se Nirmal Yamuna" case.
NGT refuses to pass order on Storage on Yamuna floodplain NGT has refused to pass an order on a plea by the Delhi government seeking its nod to create reservoirs on Yamuna floodplain and asked statutory authorities concerned to look into the matter. A bench headed by NGT chairperson Justice Adarsh Kumar Goel said the NGT has no objection to any legitimate project which does not interfere with the rejuvenation of Yamuna and protection of its flood plains. https://thewire.in/government/ngt-reservoir-yamuna-floodplain-order  (29 July 2019)
NGT directs DDA to deposit Rs 50 lakh as performance guarantee Expressing dissatisfaction with cleaning of the Yamuna river, the NGT on July 12 directed the Delhi Development Authority (DDA) to deposit Rs 50 lakh as performance guarantee for its failure to protect environment. The NGT asked the DDA to deposit the performance guarantee within two weeks and warned that in case of failure it would summon its vice chairman.
"No regulatory authority can remain mute spectator and must play proactive role in exercising their powers to sternly prevent such pollution. Any failure has to be dealt with strongly," the bench said. The tribunal directed all the stakeholders in the Yamuna cleaning case to file their response on the report submitted by the monitoring committee within two weeks and posted the matter for hearing on August 23. https://www.moneycontrol.com/news/india/yamuna-cleaning-ngt-directs-dda-to-deposit-rs-50-lakh-as-performance-guarantee-4200091.html  (12 July 2019)
Yamuna panel slams DJB as sewer project drags on According to the committee, the project was initially scheduled to be completed in December 2018, which was revised to June 2019 and now to December. "The chief engineer in charge explained that EIL, a Government of India enterprise, is the project consultant and DJB has no control over them. Moreover, one of the contractors, Pratibha Industries, is on the verge of bankruptcy and DJB is somehow trying to get the work completed. It is argued that rescinding the project and re-inviting tenders at this stage will cause further delay," it stated.
The panel also wanted to know the veracity of DJB's claim that 125MGD of sewage is already being trapped by ISP. The chief engineer, it pointed out, said the figure was the flow measured in the drains trapped so far, not the actual flow measured at the point of trapping. Slamming DJB for not getting the claim verified independently, the committee said, "MC finds this unacceptable and, therefore, asked DJB to do this within one week." R S Tyagi, expert member (drainage) at DJB, has also been asked to verify the claim along with Delhi Technological University. https://timesofindia.indiatimes.com/city/delhi/yamuna-panel-slams-djb-as-sewer-project-drags-on/articleshow/70492732.cms  (2 Aug. 2019)
116 pollution hotbeds along Delhi's drains choking Yamuna The Yamuna pollution monitoring committee has identified 116 locations across the city, which are hotbeds for debris and solid waste dumping. The committee has submitted its report to the green court. The 116 spots are located along the city's 22 major drains, including Barapullah, Najafgarh, Supplementary (constructed as supplementary to Najafgarh drain to carry excess flow of water) and Shahdara, among others, that empties into the Yamuna. The committee has asked agencies to conduct intensive patrolling along the spots. https://www.hindustantimes.com/cities/116-pollution-hotbeds-along-delhi-s-drains-choking-yamuna/story-jFxnHC0aFLrn4JSkoHWq1O.html  (30 July 2019)  
Yamuna streams buried under roads A closer look at the 1807 map and several other maps of Delhi shows streams originating from the ridge crisscrossing the modern-day capital, eventually feeding the Yamuna. Today, only the larger ones, like the Chirag Delhi nallah and the Barapullah nallah, remain. https://www.news18.com/news/india/canals-replaced-with-roads-waterways-buried-how-poor-planning-reduced-yamuna-to-a-sewer-2249599.html  (29 July 2019)
Also see, Story of Sahibi river, which was once connected to the Yamuna, has now become the 51-km Najafgarh drain that flows through nearly the entire breadth of the capital. https://www.news18.com/news/india/the-story-of-najafgarh-how-a-river-was-murdered-after-the-flood-of-flying-fishes-2257429.html  (4 Aug. 2019)
SAND MINING
Tamil Nadu DAE notifies ban on private mining of sand with atomic minerals The department of atomic energy (DAE) has notified that exploring rights of atomic minerals rests only with government agencies. The July 27 notification is significant in the context of Tamil Nadu, where controversies over illegal mining of beach sand is rampant.
In a gazette notification dated February 20 this year, the Centre had banned mining of beach sand by private parties. Another amendment in 2016 had banned private mining of sand that had monazite concentration of more than 0.75%.
DAE said offshore data collected by Geological Survey of India and National Institute of Oceanography on important beach sand mineral deposits at four coastal locations of the country including Manavalakuruchi in Tamil Nadu indicate monazite content of the order of 1.4% to 4.18% in total heavy minerals. Monazite and zircon have potential applications in strategic, defence and hi-tech sectors. Monozite can yield thorium that is used to enrich uranium. Zircon contains an important strategic element called hafnium, which has an important application in atomic energy.
The Centre, the notification said, prohibits grant of operating rights of atomic minerals in any offshore areas in the country to any person except the government, government company or government agency owned or controlled by the government.  https://timesofindia.indiatimes.com/city/chennai/dae-notifies-ban-on-pvt-mining-of-sand-with-atomic-minerals/articleshow/70424451.cms  (29 July 2019)
V.V. Minerals moves SC for early disposal of beach sand mining cases Beach sand mining firm V.V. Minerals of Tirunelveli has once again rushed to the Supreme Court, complaining about the delay in disposal of a suo motu PIL petition and other connected cases pending against it before the Madras High Court since 2015, virtually crippling its entire business for the last four years.
It was only on July 4 that the firm had obtained an order from the apex court for early disposal of the cases. Then, Chief Justice of India Ranjan Gogoi and Justice Deepak Gupta had requested the High Court's Chief Justice Vijaya Kamlesh Tahilramani to take steps to dispose of the entire batch "as expeditiously as the court's business would permit."
In the latest petition listed before the Supreme Court on Aug 2, the mining firm stated that although the court on July 4 ordered for expeditious disposal of the cases, the hearing could not commence before the High Court on July 17 in a "satisfactory manner" and that the judges as well as the amicus curiae were not happy with the hearing through video conferencing. The latest plea is expected to be listed before the CJI and Justice Gupta on Aug. 9. https://www.thehindu.com/news/national/tamil-nadu/vv-minerals-moves-sc-for-early-disposal-of-beach-sand-mining-cases/article28788702.ece  (2 Aug. 2019) 
Farmers oppose sand mining in patta lands Sand mining from patta lands in Cauvery delta was vehemently opposed by a section of farmers who claimed that such activity would result in depletion of groundwater table.
Staging a demonstration on a site from where sand was allegedly being scooped out on the banks of Vennar river in Thondarayanpatti village in Budalur block on July 27, the demonstrators urged the district administration to check sand mining from patta lands resorted to by some persons as the sand mining activity on riverbeds had been regulated by the State government in view of a Madras High Court direction. https://www.thehindu.com/news/cities/Tiruchirapalli/farmers-oppose-sand-mining-in-patta-lands/article28743634.ece  (29 July 2019)
Telangana Police seize lorry, earthmover in Makthal The Makthal police have seized an earthmover and a lorry from a group of people who were illegally mining sand at Dasarpally village of Makthal mandal in Narayanpet district on Aug. 2. According to Makthal Sub-Inspector Ashok, some people were mining sand from a rivulet in Dasarpally village. On receiving a tip-off, the police formed a team and raided the area. As soon as the police visited the spot, the persons who were involved in the illegal mining fled from the spot. The police seized a lorry and an earthmover and booked a case against the culprits. Further investigation is underway. https://www.thehansindia.com/telangana/police-seize-lorry-earthmover-used-for-illegal-sand-mining-in-makthal-551568  (2 Aug. 2019)
Andhra Pradesh Will the new policies help?The State government feels that the free sand policy was resulting in a revenue loss of ₹500 crore to ₹600 crore. In comparison, the Telangana State Mineral Development Corporation (TSMDC)'s sales went up to ₹886 crore in 2018-19 from a mere ₹10 crore in 2014-15 and ₹374 crore in 2015-16. Hence, extract and despatch of sand from the allotted sand-bearing area to an approved stockyard would be done by the APMDC.
The policies so far benefited neither consumers nor the exchequer. As per the free sand policy, the sand would have to cost ₹750 to ₹850 per tonne depending on the distance of the sites from where it was extracted, but in reality, it was sold at prices ranging from ₹1,500 to ₹1,800 a tonne. A truckload of sand that used to cost ₹4,000 just before the NGT pronounced its order touched ₹15,000. The price used to be between ₹3,000 and ₹5,000 per lorry but hovered between ₹12,000 and ₹13,000 per lorry in the market due to shortage in 2014.Now, with the ban on sand mining, a truckload is estimated to cost around ₹20,000. https://www.thehindu.com/news/cities/Vijayawada/shifting-sands/article28808287.ece  (3 Aug. 2019) 
The new sand policy is raising interest among the people as the CM has reiterated that the system would be marked by complete transparency.
The sand reaches across the Krishna river have met the needs of construction industry in Guntur, Krishna, Prakasam and also in Hyderabad since the year 2000. Hundreds of trucks carrying sand used to ply on the national highway and reach Hyderabad before dawn. As the business grew, sand became a precious commodity.
Post-bifurcation, the demand for sand has reached unimaginable heights. The massive construction works taken up in the Capital area by the government and the private builders in Guntur and Vijayawada had created a surge in demand for sand. The sand reaches in Rayapudi, Amaravathi upstream of Prakasam Barrage witnessed a surge in demand.
An estimated 2.08 lakh cubic metres of sand was made available in Guntur district. The Mining Department identified five reaches downstream of Prakasam Barrage in Kollur and Kollipara mandals. https://www.thehindu.com/news/cities/Vijayawada/capital-works-push-up-demand/article28808351.ece  (3 Aug. 2019)
Bihar Govt to keep watch on illegal sand mining through drones, satellites CM Nitish Kumar on Aug. 2 asked the officials of the department concerned to take services of these two facilities. Kumar also asked officials to protect the mountains of historical and archaeological significance from stone-miners and illegal stone-crushing units. http://www.newindianexpress.com/thesundaystandard/2019/aug/04/patna-diary-nitish-government-to-keep-watch-on-illegal-sand-mining-through-drones-satellites-2013764.html  (4 Aug. 2019)
Uttar Pradesh 2 held for illegal sand mining in Shamli Two people were arrested for illegal sand mining from the Yamuna river bank in Uttar Pradesh"s Shamli district, police said on July 31. The alleged mining mafias, Mahaveer and Umer Mohammad, were nabbed from near Bidoli village under Jhinjhana police station limits on July 30 evening, Circle Officer Rajesh Tiwari said. He said this is the third case of illegal mining registered against the two accused. In a similar incident, a case of illegal sand mining was registered against 12 people here on July 22, Tiwari said. https://www.outlookindia.com/newsscroll/two-held-for-illegal-sand-mining-in-shamli/1586813  (31 July 2019) 
NCR Freed of illegal sand miners, Asola Bhati Sanctuary is green again Freed from the clutches of illegal sand miners, the Asola Bhati Wildlife Sanctuary on the southern ridge in the National Capital Region is returning to its pristine glory, providing an ideal getaway for nature lovers right in Delhi's backyard. In the sanctuary spanning around 3,900 hectares, around 27 lakh trees have been planted between 2001 to 2017 to ensure that the wildlife does not lose its natural habitat. http://www.newindianexpress.com/nation/2019/jul/29/freed-of-illegal-sand-miners-asola-bhati-sanctuary-is-green-again-2011089.html  (29 July 2019)
WETLANDS, LAKES, WATER BODIES
Jammu & Kashmir Narkara wetlands shrinking due to urbanisation The analysis of land cover data from 2016 shows that the catchment of Narkara wetland is now predominantly an urban setting with built-up areas covering 37.12% of the total catchment area.
The pace of urbanization has been more pronounced after 1980, according to the study done by researchers from the University of Kashmir. https://www.thehindubusinessline.com/news/science/wetlands-in-kashmir-shrinking-due-to-urbanisation-study/article28784689.ece  (1 Aug. 2019)
WATER OPTIONS
Gujarat 38-year-old activist reviving lakes in semi-arid regions Mittal Patel, Founder and trustee, Vimukta Samuday Samarthan Manch, is working to empower the nomadic and denotified communities, is working to solve India's water crisis.
Till now, the Mittal-led organisation has successfully deepened 87 village lakes in 45 villages of Banaskantha. https://yourstory.com/socialstory/2019/07/mittal-patel-activist-reviving-lakes-gujarat  (30 July 2019)
Rajasthan First water museum JAL is India's first water museum, in Chowkaria, a village 12km from Udaipur. It will explore the relationship between water and technology and provide expert advice in water auditing, harvesting and conserving. https://www.livemint.com/mint-lounge/features/rajasthan-s-immersive-new-water-museum-1564733356866.html  (2 Aug. 2019)
GROUNDWATER
Uttar Pradesh Bill to conserve groundwater, regulate its usage passed Uttar Pradesh Groundwater Management and Regulation Bill, 2019, which was tabled in Legislative Assembly on July 26 and passed by voice vote, deals with "uncontrolled and rapid extraction of groundwater which has resulted in its alarming depletion". It states that in public interest, the first right to use of groundwater would be for drinking, domestic and cattle use. The bill calls for setting up groundwater management committees at different levels and an authority for management and regulation of groundwater resources that would also initiate measures to check its pollution and depletion.
It also proposes the imposition of a minimum fine of Rs 2 lakh that can be extended up to Rs 5 lakh or imprisonment not less than 6 months if any commercial, industrial infrastructure and bulk user of groundwater or any drilling agency violates the law and obstructs the authorities. The bill also states that respective district magistrates will act as groundwater grievance redressal officers. https://www.firstpost.com/india/bill-to-conserve-groundwater-regulate-its-usage-passed-in-up-calls-for-setting-up-management-committees-7064121.html  (26 July 2019) 
Karnataka Real-time monitoring of groundwater in the offing There will be real-time monitoring of all borewell water monitoring stations in the Mysuru district under the National Hydrology Project. There are 58 stations in the district and the groundwater table is manually monitored daily, which is not only time-consuming and labour-intensive but also prone to error. But all the monitoring stations will be replaced with advanced automated digital system which will provide real-time data on a 24×7 basis.
K.V.R. Choudhary, senior geologist at District Ground Water Office, said the entire State will be covered under the project in phases. This entails converting 1,800 borewell monitoring stations across the State from a manual monitoring system to the telemetric system. The data, he said, is automatically downloaded to computers, where it is stored and also transmitted to the central grid. https://www.thehindu.com/news/national/karnataka/real-time-monitoring-of-groundwater-in-the-offing/article28739975.ece  (28 July 2019)
Haryana Mahendragarh stone crushers using groundwater illegally An inquiry report says 18 stone crushers in Nangal Choudhary and Narnaul have been extracting groundwater illegally through bore wells or tube wells in spite of being located in the "dark zone", sources say. All stone crushers located in the "dark zone" are, as per rules, bound to use treated water from STP set up on the Rewari-Narnaul road to suppress the dust, but the inquiry has brought out that 20 stone crushers are using water from another source, the sources say.  https://www.tribuneindia.com/news/haryana/m-garh-stone-crushers-using-groundwater-illegally-report/810084.html  (30 July 2019)
URBAN WATER
Water Stress Index India's large cities staring at water crisis The sub-national Water Stress Index, formulated by London-based risk analytics firm Verisk Maplecroft, lists India as the 46th highest risk country in the world. What's more worrying is that 11 of India's 20 largest cities including Delhi, Chennai, Bengaluru, Hyderabad, Nashik, Jaipur, Ahmedabad and Indore face an 'extreme risk' of water stress and 7 are in the 'high risk' category. The index measures the water consumption rates of households, industries and farm sectors and the available resources in rivers, lakes and streams.
The index suggests that Bengaluru and Surat are experiencing the greatest surge in demand for water and are most at risk of facing scarcity. Chennai and Delhi are extremely vulnerable too, the paper notes. Moreover, increasing demand for water could lead to an economic crisis. https://www.thehindu.com/news/cities/mumbai/indias-large-cities-staring-at-water-crisis/article28764312.ece  (31 July 2019)
NITI Aayog's water management index is questionable, and the Central Ground Water Board is drafting a fresh report on city-level demand, one person with direct knowledge of the matter said, on condition of anonymity.
– Across India, climate change is disrupting the quantity and frequency of rainfall. A deficient monsoon can mean reservoirs struggle to fill up and less water seeps into the ground (especially in areas with significant urban construction). There is no data on water levels in all reservoirs that supply India's cities, but in the 91 important reservoirs that the Central Water Commission tracks, storage levels have never crossed more than half their total capacity in the past five years.
– Out of the top 10 most populous cities in India, the depth to groundwater (a measure of groundwater availability) in seven has increased significantly over the last two decades. Greater depths imply more difficulty in reaching water, and in Delhi, Bengaluru and Ahmedabad depths have nearly doubled.
– Because of climate change and extreme rainfall, some cities can even suffer from excess water in the form of floods. One common factor across both these water challenges is poor infrastructure. When it does rain heavily, water is not stored effectively. And, whatever water that is captured isn't delivered efficiently. https://www.livemint.com/news/india/which-indian-city-will-run-out-of-water-first-1564920315004.html  (4 Aug. 2019)
Bengaluru How many rivers the city will drink A reservoir 20 miles away (In the 1930s, recognizing that the water bodies within were no longer adequate for Bengaluru's needs, a reservoir was built at Thippagondanahalli, some twenty miles west of the city. This tapped the discharge of two rivers that converged there — the Arkavathi and the Kumudavathi — and sent these waters on to Bengaluru.); then a river 60 miles away; now, a river (the Sharavathi) 180 miles away. The city has had to forage further for water. https://www.telegraphindia.com/opinion/how-many-rivers-will-bengaluru-drink/cid/1694807  (20 July 2019)
Pune Citizens exploit 5 TMC groundwater A first-of-its-kind study has revealed that people in the city are overexploiting precious groundwater resources — about 5 TMC (thousand million cubic feet) — that is in addition to supplies of 13 TMC from dams per year. Much of this goes unnoticed and is masked by the surface water supplies that come into our homes. The groundwater is mainly sourced from borewells and dug wells.
V G Kulkarni, head of the water supply department at PMC, said the water demand for the growing the city is rising in direct proportion to its growth. "The city in the 1980s was 85 sq km and has grown to 333 sq km in 2017. Water consumption has increased from 450 million litres per day (MLD) to 1,450 MLD. https://punemirror.indiatimes.com/pune/civic/citizens-exploit-5-tmc-groundwater-study/articleshow/70402794.cms  (27 July 2019)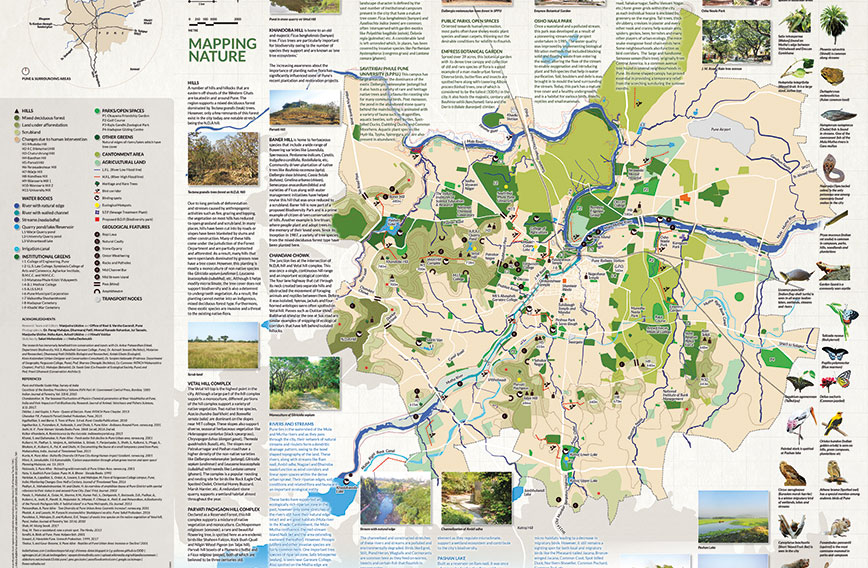 Also see, an ecological map tracks the city over the years so that its residents know what is gone by way of green cover and water bodies. https://www.civilsocietyonline.com/cover-story/what-is-pune-losing-and-how-fast/   
Chennai Waste water treatment needs due attention Just as in many other Indian cities, the concept of waste-water recycling and re-use has not yet caught the imagination of either the authorities or the public in a big way. According to information furnished by the Centre, while urban areas of the country generate 61,948 MLD of sewage on a daily basis, the installed capacity of sewage treatment plants (STPs) is just 23,277 MLD. This means that only 37.5% of sewage generated can be treated.
As per a conservative estimate, Chennai generates about 930 MLD of sewage, whereas its STPs can handle 727 MLD. With rapid urbanisation, the space for new plants is hardly available in peri-urban areas of Chennai, a scenario applicable to any other city in India. As a result, the city's rivers and canals have been reduced to carriers of raw sewage.. https://www.thehindu.com/opinion/op-ed/making-chennai-a-water-wise-city/article28701626.ece  (25 July 2019)
Chennai's flood mitigation project to take off soon Being pursued on conventional line, this project seems to help neither flood nor drought problems of the city: The ambitious ₹3,000-crore proposal to implement a comprehensive flood mitigation project for Greater Chennai and its peri-urban areas in Kancheepuram and Tiruvallur districts may take off in six months. The Central government recently gave its nod to the proposal and has recommended it to the World Bank for loan assistance. The various projects in different river basins, including lower Palar, Araniyar and Kosasthalaiyar, when implemented, will help reduce the vulnerability of several localities to floods.
An additional storage of nearly 4.76 thousand million cubic feet will also be created to cater to the drinking water needs of the city and its fringes, said sources in the WRD. Such interventions will not only mitigate floods but also strengthen the city's capacity to tackle drought. Besides forming new reservoirs to store surplus flood water in the Adyar and the Kovalam basins, riverine reservoirs will also be built in major waterways, including in the Adyar river, at a cost of ₹80 crore. https://www.thehindu.com/news/cities/chennai/chennais-flood-mitigation-project-to-take-off-soon/article28802304.ece  (3 Aug. 2019)
WATER
National Roots of India's deepening water crisis In 1998, across India, the average groundwater level depth before the monsoon was 7.5m, but by 2018 this had increased to 9.2m. Here, too, some regions are facing a graver crisis. In Punjab, for instance, groundwater levels have plummeted by 10.6m (from 7.2m in 1998 to 17.8m in 2018), while in Madhya Pradesh groundwater levels fell by 5m.
– This is not entirely correct: "This growing demand for water is almost entirely driven by farmers."
– The Punjab government is offering cash transfers to farmers for every unit of electricity they save to wean them away from pumping more water. https://www.livemint.com/news/india/the-roots-of-india-s-deepening-rural-water-crisis-1564323444810.html  (28 July 2019)
Old-school approach to new-school problem of water shortage Imp issues raised here about govt's claimed water conservation campaign. https://countercurrents.org/2019/07/an-old-school-approach-to-the-new-school-problem-of-water-shortage-the-story-of-rajendra-singh-and-what-we-can-learn-from-it   (28 July 2019)
Bharat Lal, Indian Forest Service official, is Modi's blue eyed water boy for the Jal Shakti Program. https://mumbaimirror.indiatimes.com/others/sunday-read/blue-eyed-water-boy/articleshow/70414885.cms  (28 July 2019)
Gujarat State more 'bimar' than Bimaru states in water-borne diseases Gujarat ranks among top 10 in waterborne diseases in the country, according to 2018 data tabled in the Lok Sabha recently. The data also showed gradual increase in all the diseases from 2016 to 2018. Prof Deepak Saxena, an epidemiologist from Indian Institute of Public Health, Gandhinagar (IIPH-G), said, "Often, plastic pipes used for water supply get damaged due to extreme heat witnessed in state raising chances of contamination. Our studies have revealed that chlorination and water quality was largely good at sources but deteriorated by the time it reaches the drinking pot". https://timesofindia.indiatimes.com/city/ahmedabad/gujarat-more-bimar-than-bimaru-states-in-water-borne-diseases/articleshow/70441988.cms  (30 July 2019)
Govt deepening water crisis At large, the root causes behind the impending crisis are–legislative miscalculation, water mismanagement and social discrimination. The recent addition to the irresponsible legislation in the state is the Gujarat Domestic Water Supply (Protection) Bill, 2019, and the Gujarat Irrigation and Drainage (Amendment) Bill, 2019, which may drive the citizens, if implemented, with furore. The bills were passed, on July 26, in spite of strong opposition from Congress legislators who referred the bills as anti-farmer and 'black law'.
– Saurabh Patel, the energy minister, however, maintained that the bills would "stop the menace of water theft". Moreover, the provision of fines and punishments in the bills are draconian and aim at benefitting industries. Fines range from Rs 1,000 to Rs 2,00,000 and punishment includes a maximum of two years of imprisonment. Any person carrying the cattle to the canal will now be imprisoned for three months or a fine of Rs 10,000 will be slapped. https://www.newsclick.in/how-gujarat-government-deepening-water-crisis  (29 July 2019)
At the same time, Govt Bets Big On Seawater Desalination: Tenders Out For Plants In 8 Places; Essel To Build 100 MLD Plant At Jodiya. https://swarajyamag.com/insta/gujarat-bets-big-on-seawater-desalination-tenders-out-for-plants-in-8-places-essel-to-build-100-mld-plant-at-jodiya  (27 July 2019)
Meanwhile Desalination Problems Begin to Rise to the Surface in Israel  https://www.haaretz.com/israel-news/.premium-desalination-problems-begin-to-rise-to-the-surface-in-israel-1.5494726  (6 Feb. 2017)
DELHI WATER
Plea against illegal water tankers filed in NGT The petition filed by an environment activist, Vikrant Tongad, claims that while the Delhi Jal Board deploys around 900 water tankers every day to supply water to houses in the capital, there are more than twice as many private and unregistered water tankers that operate in Delhi. https://www.hindustantimes.com/delhi-news/plea-against-illegal-water-tankers-in-delhi-filed-in-green-tribunal/story-4jQUHhDt1EBlXrUDLuyOJP.html  (31 July 2019)
The plea has been rejected by NGT citing that the the petition lacks material and it simply alleges corruption is taking place without stating specific instances. https://www.business-standard.com/article/pti-stories/ngt-junks-plea-against-illegal-operation-of-water-supply-tankers-in-delhi-119073100894_1.html  (31 July 2019)
MONSOON
This slideshow requires JavaScript.
Monsoon of extremes 2019 is monsoon of extremes writes Nidhi Jamwal:- Officially, half of southwest monsoon season, which brings rainfall across the country, is over. The all India rainfall departure has come down from minus 33 per cent in June end to minus 9 per cent. "As of July 31, the rainfall deficiency is only 9 per cent. Today's [August 1] extended range forecast for the next four weeks suggests good rainfall in August. We are expecting monsoon rainfall to be normal, as we had predicted," M Rajeevan, secretary, Union ministry of earth sciences told Gaon Connection.
– This year's monsoon has been a monsoon of 'extremes'. Firstly, as against a normal onset date of June 1, the southwest monsoon hit Kerala coast on June 8. Cyclone Vayu in Arabia Sea further delayed the progress of monsoon. Mumbai, where monsoon normally arrives on June 10, faced a delay of more than two weeks as monsoon arrived only on June 25. But, in spite of two weeks delay in the arrival of monsoon, as of July 31, the metropolis has already received 1,979.9 millimetre (mm) rainfall, or 86 per cent of its total annual rainfall. And, two months of the southwest season are still remaining.
– While parts of the country are facing floods, there are regions where drought conditions have continued in spite of half the southwest monsoon season already over. As of July 31, Marathwada region in Maharashtra has minus 25 per cent rainfall departure. Kerala, which faced unprecedented floods last August, has minus 32 per cent deficient rainfall. Jharkhand, which has been in the grips of an acute drought for the last one year, has minus 36 per cent rainfall departure.
– As per Department of Agriculture Cooperation & Farmers Welfare under the Union ministry of agriculture, as of July 26, about 185.14 lakh hectare (ha) area in the country is covered under rice as compared to last year's 215.71 lakh ha (for corresponding week). Thus, a decline of about 14 per cent in rice sowing area. Similarly, there is a 10 per cent decline in pulses area in the country. Coarse cereals and oilseeds have registered a slight decline, too. https://www.gaonconnection.com/read/floods-and-drought-will-it-be-a-normal-monsoon-year-45849  (1 Aug. 2019)
Maharashtra Pune dams get two months potable water in 24 hours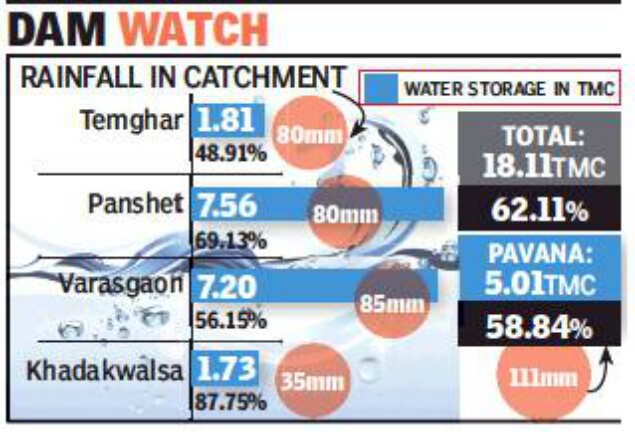 This shows due to catchment degradation heavy rains cause run off water reach and fill up reservoirs fast. It also prevents recharge of groundwater and steady discharge of base flow in rivers during lean season. https://timesofindia.indiatimes.com/city/pune/four-dams-get-punes-2-months-water-quota-in-24-hours/articleshow/70415840.cms  (28 July 2019)
July rain second highest since 1959  This year, Mumbai has recorded its second highest amount of July rainfall since 1959. The city received 1464.8 mm rainfall in July, just short of 2014's 1468.5 mm. Meanwhile, in the last 10 days of July, the stock of water in seven lakes that supply water to Mumbai has risen to 85% from 52%.
After a two-week delay in the onset of the monsoon, the rains seem to have decided to make up for lost time. Starting June 1, the city received 1979.9 mm of rain, 647.4 mm above normal. This is 78.76% of the season's average and the city still has another two months of monsoon to go. Of this, July alone makes up for 1464.8 mm of rain. This is the second-highest July rainfall since the India Meteorological Department (IMD) in Mumbai started maintaining records, since 1959. The all-time record was set in July 2014, when Mumbai received 1468.5 mm rain.
In the past decade, 2011 comes third at 1312.9 mm. July 2 alone received 375 mm rainfall, the second highest amount since the 2005 deluge. IMD's Colaba observatory has also recorded very high rainfall in July at 1175.1 mm, which is 686.6 mm above normal. Total rainfall at Colaba since June stands at 1516.2 mm. However, figures for Santacruz are indicative of the entire city.  https://www.thehindu.com/news/cities/mumbai/july-rain-second-highest-since-1959-lake-levels-surge-to-85/article28777865.ece  (1 Aug. 2019)
This is Mumbai's Rainiest July in 112 Years New data reveals that Mumbai, Thane and Pune have all experienced the best July rainfall in over a century.
According to data from the Climate Research and Services department of India Meteorological Department (IMD), Pune, Mumbai had received 1500 mm rain in July 1907. This month, up to July 28, the city had received 1492 mm, and looks set to surpass the 1500mm-mark, which will make it the rainiest-ever July for the city since 1901, when the IMD started maintaining records. Meanwhile, Thane and Pune respectively got 1,975.6 mm and 827.7 mm this year until July 28, which is the highest July rain volume recorded in 118 years. https://weather.com/en-IN/india/monsoon/news/2019-07-30-this-is-mumbais-rainiest-july-in-112-years-imd  (30 July 2019)
National Normal monsoon likely in Aug, Sept: IMD Monsoon is expected to be normal in August and September, the IMD said on Aug. 1 in its forecast for the second half of the four-month rainfall season.
Quantitatively, the rainfall across the country as a whole during the two-month period is likely to be 100% of the Long Period Average (LPA) with a model error of plus or minus 8%. The rainfall in August is likely to be 99% of the LPA with an error margin of plus or minus 9 per cent.
"The probabilistic forecast suggests that the rainfall across the country as a whole during second half of Southwest Monsoon season is most likely to be normal (94-106% of LPA) with a probability of 45%," the IMD said. https://www.thehindu.com/news/national/normal-monsoon-likely-in-august-september-imd/article28782230.ece  (1 Aug. 2019)
Monsoon deficit falls to 9% in July India's monsoon deficit percentage has for the first time this year narrowed down to single digits thanks to better-than-expected July rainfall.
As of July 31, data from the IMD says that the country got 28.5 cm of rainfall in July, about 4% more than what's normal for the month. This has reduced the seasonal deficit (calculated from June 1 to July 31) from 32.8% as on June 30 to 9%, as July's numbers suggest.
July rainfall exceeds the prediction by the weather agencies in May. The IMD, for instance, had forecast July rainfall to be 5% less than normal, and private weather agency Skymet said the deficit would be 9%. The improvement in rainfall was distributed in all regions except the southern peninsula, which got 10% less rain than what's normal for July. https://www.thehindu.com/news/national/good-july-rains-bring-monsoon-deficit-to-9/article28775455.ece  (31 July 2019) 
In an interview, K.J. Ramesh, director general of meteorology at IMD, talks about what the scenario is likely to be during next two months:- June ended with a huge deficit of 33%, but within a span of 10 days, from 1 July to 12 July, it came down to 14%. A lot of accumulated deficit was covered. Monsoon showed a phase of remarkable recovery. Then, there was a gap of 8-10 days. It is again in a very active phase and is likely to show equal intensity as seen during the first week of July. What could have been detrimental to the monsoon was El Niño and that threat has passed. It was oscillating between weak to neutral so far, but is now neutral. The Indian Ocean Dipole (IOD) is positive, which favours the monsoon. There should not be any problem. However, continuous rainfall may not happen.
Water Crisis:- The water crisis is not because of rainfall. The monsoon was not bad last year as far as reservoirs are concerned. In September, the levels in reservoirs were better than the previous year and even the 10-year average. How come all that water was over by February? There is something wrong with our water-use approach. Monsoon rainfall would come only in July next year. In between there is no mechanism for rainfall, so why was that stored water not used properly? Why is it not first reserved for drinking purpose, taking the baseline requirement of summer into consideration? Our water-use management needs to undergo a different approach. Reservoirs, local tanks, aquifers from where groundwater is extracted need to be filled. IMD predicts rain, but how that water is managed is a state subject.
Climate Change:- There would be more unusual behaviour of rainfall patterns and intense rain in fewer number of days. These circulation anomalies caused by climate variations can happen anywhere, anytime during the season. There were no such records in the past, but new records can get created. When extreme events take place, they have no preferred location. That is how places such as Barmer in Rajasthan are witnessing floods. New zones of extreme events are getting created and there are new kinds of extremes. All this is a manifestation of climate change. https://www.livemint.com/news/india/el-ni-o-threat-has-passed-rain-deficit-will-decrease-by-july-end-k-j-ramesh-1564337046733.html  (28 July 2019)
Report India's monsoon flooding more erratic and the season weaker The average rainfall for every region of India is deficient, according to the IMD. Measuring from June 1, the overall deficit is 16 percent. Maybe more tellingly, 56 percent of the land area of India is short of the expected fall for this point in an "average" season.
But as in every year, there are areas of severe floods and areas of persistent drought. In the northeast, the wettest place in the world, the Brahmaputra River has burst its banks. In the west, Mumbai saw 11 days of monsoon rain in 24 hours, and the Mahalaxmi Express train from Mumbai to Kolhapur was stranded, amid floods, just outside Mumbai on July 26. https://www.aljazeera.com/news/2019/07/india-monsoon-flooding-erratic-season-weaker-190728105734941.html  (28 July 2019)
West Bengal Kolkata sees driest July in a decade This month has turned out to be the driest July in Kolkata in at least a decade with a whopping rain deficit of 56% till July 31. This follows an equally dry June during which the city had a deficit of 69%. Gangetic Bengal, too, has received insufficient rain this month, clocking a deficit of 37%.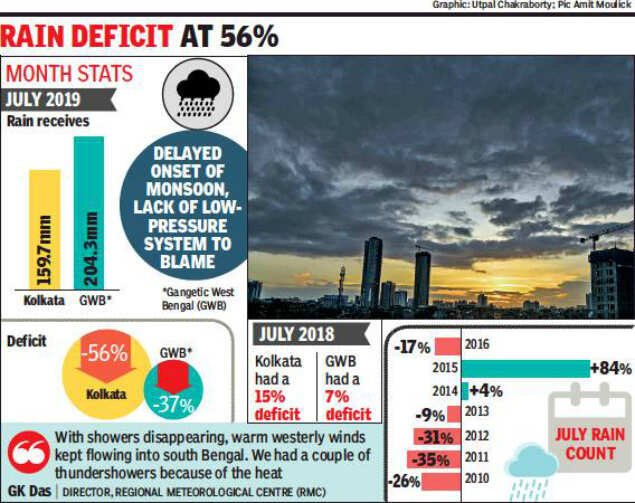 Kolkata has received 159.7mm rain in July, which is far below the normal count of 361mm. In July 2018, Kolkata had a 15% rain deficit, which was wiped out to a large extent in August. Since 2010, the city has had deficient July rain as many as six times but it has never been this huge. The dry monsoon had been predicted and a 7% deficit has been forecast for the eastern region.
In 2017, too, July had been dry initially but a low-pressure and a depression helped to pull the deficit down to just 17% by the end of the month. A delayed onset of monsoon and lack of low-pressure systems that trigger rain were cited as the major reasons behind the dry spell, which has been broken last week with the monsoon trough finally moving closer to Kolkata. But the resultant drizzles may not be enough to wipe out the huge deficit, felt meteorologists. https://timesofindia.indiatimes.com/city/kolkata/kolkata-sees-driest-july-in-a-decade/articleshow/70458346.cms  (31 July 2019)
Gujarat Fear of deficit monsoon By mid-July, farmers in Gujarat were a worried lot as the South-West monsoon played truant after making a brief appearance following the Vayu cyclone in June. As per the State Emergency Operation Centre of Gujarat, as on July 16, the State has received total average rainfall of about 196 mm, which is nearly 86 per cent deficient from the long-period normal rainfall of 816 mm. In fact, the season's rainfall by then was almost half of 338 mm reported in the comparable period last year.
So far, Kutch and North Gujarat regions have seen most deficient rains at about 94 per cent and 81 per cent respectively. Saurashtra region too has received scanty rains with about 80 per cent deficit. Central Gujarat region, which includes Ahmedabad, has received better rainfall with deficit hovering around 77 per cent. https://www.thehindubusinessline.com/news/national/fears-of-deficit-monsoon-in-gujarat-as-further-delay-in-rain-expected/article28521922.ece  (17 July 2019)
Telangana Monsoon continues to be no-show More than a week into July, the monsoon has continued to be a no-show in Telangana, further extending the dry spell and leading to drought-like situation in most of the districts. Huge rainfall deficit due to the delayed and sluggish monsoon has worried the farmers as sowing operations could not be taken up in many areas. After June ended with 35 per cent rainfall deficit, it was hoped that the rains in July will make up for the shortfall. However, the forecasts of heavy rain in the first week of July did not come true.
The cumulative rainfall in the state this season so far is 114.6 mm against the normal 175 mm, said an IMD official. As many as 24 out of 33 districts have rainfall shortage. Khammam tops the list with 77 per cent shortfall while Nalgonda stands second with 66 per cent and Suryapet third with 61 per cent deficit. Two other districts also recorded deficit of over 50 cent. In 19 districts, the rainfall deficit is less than 50 per cent. The rainfall is normal only in nine districts. Nearly 400 out of 589 'mandals' or blocks in the state are also facing rainfall shortage. https://www.indiatoday.in/india/story/no-monsoon-telangana-1565331-2019-07-09  (9 July 2019)
August could bring rains, but with 20% monsoon deficit  Summer like sultry conditions in twin cities and elsewhere across Telangana are likely to relent this weekend with some rains forecast in 50-60% of area. However, the dry spell will again continue after that. August is giving a glimmer of hope with "normal" monsoon rains, said IMD, Hyderabad, Director Y.K. Reddy.
"Southwest monsoon has been weak. We had already forecast a deficit rainfall of 97% but delay in onset of monsoon in June by more than 15 days has affected its progress. We are now projecting a deficit of 38% from earlier 48%," he explained. "June was deficit and 10% rainfall was made up this month. Southwest monsoon is the only hope for Telangana as most of its rainfall is received during this season but we are expecting a 20% deficit overall," said Mr. Reddy. https://www.thehindu.com/news/national/telangana/august-could-bring-rains-but-with-20-monsoon-deficit/article28713590.ece  (25 July 2019)  
Odisha State received 26.3 per cent deficit rainfall till July 19 Odisha has received 26.3 per cent deficit rainfall during this monsoon as 21 of the state's 30 districts recorded less than the normal precipitation till July 19, state Revenue and Disaster Management Minister Sudam Marandi told the Assembly on July 20. https://www.indiatoday.in/india/story/odisha-received-26-3-per-cent-deficit-rainfall-till-july-19-1571723-2019-07-20  (20 July 2019)
Not enough water in Kolab dam for irrigation  Water level in Upper Kolab dam reservoir has gone down by three metres due to deficit rainfall in the catchment areas, touching its lowest  in five years. The reservoir's full capacity is 858 metres, which is usually registered after departure of monsoon. However, the catchment areas have not received good rainfall in the last one month leading to water deficit in the reservoir. http://www.newindianexpress.com/states/odisha/2019/jul/27/not-enough-water-in-odishas-kolab-dam-for-irrigation–2010135.html  (27 July 2019)
Hirakud Dam water level 30-feet below full capacity The water level of Hirakud Dam Reservoir in Sambalpur which had declined due to inadequate rainfall, is now gaining momentum after receiving inflow, and the reservoir, which is currently 30-feet below its maximum storage capacity of 630-feet, would build up once it receives proper rainfall, said Sunil Kumar Nayak, Chief Engineer and Basin Manager of Upper Mahanadi Basin. https://www.business-standard.com/multimedia/video-gallery/general/hirakud-dam-reservoir-s-water-level-30-feet-below-full-capacity-basin-manager-88297.htm  (30 July 2019)
FLOOD
Study On recent floods in India The present study endeavours to provide an integrated rationale of meteorological and geomorphological aspects associated with four recent extreme floods in Uttarakhand (2013), Srinagar (2014), Chennai (2015) and Gujarat (2017).  https://www.currentscience.ac.in/Volumes/117/02/0204.pdf   (25 July 2019)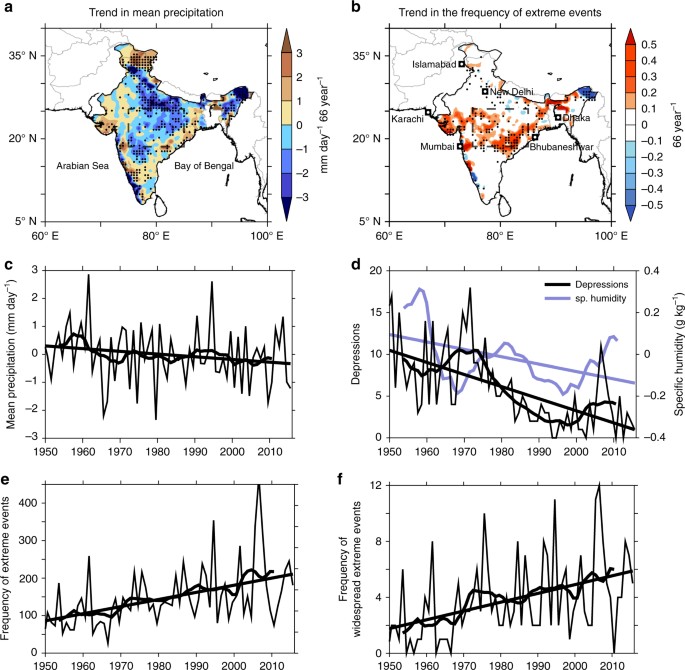 Another 2017 study estimates that there has been a threefold increase in the frequency of floods in central India between 1950-2015. https://www.nature.com/articles/s41467-017-00744-9  (3 Oct. 2017)
Rajasthan Chaksu dam breach leaves 100 homeless The walls of a kuccha irrigation dam at Ravalta near Solanki-ki-dhani in Chaksu, around 41km from Jaipur, breached on July 27 morning following two days of incessant rain forcing over 100 people in a nearby hamlet to flee their homes.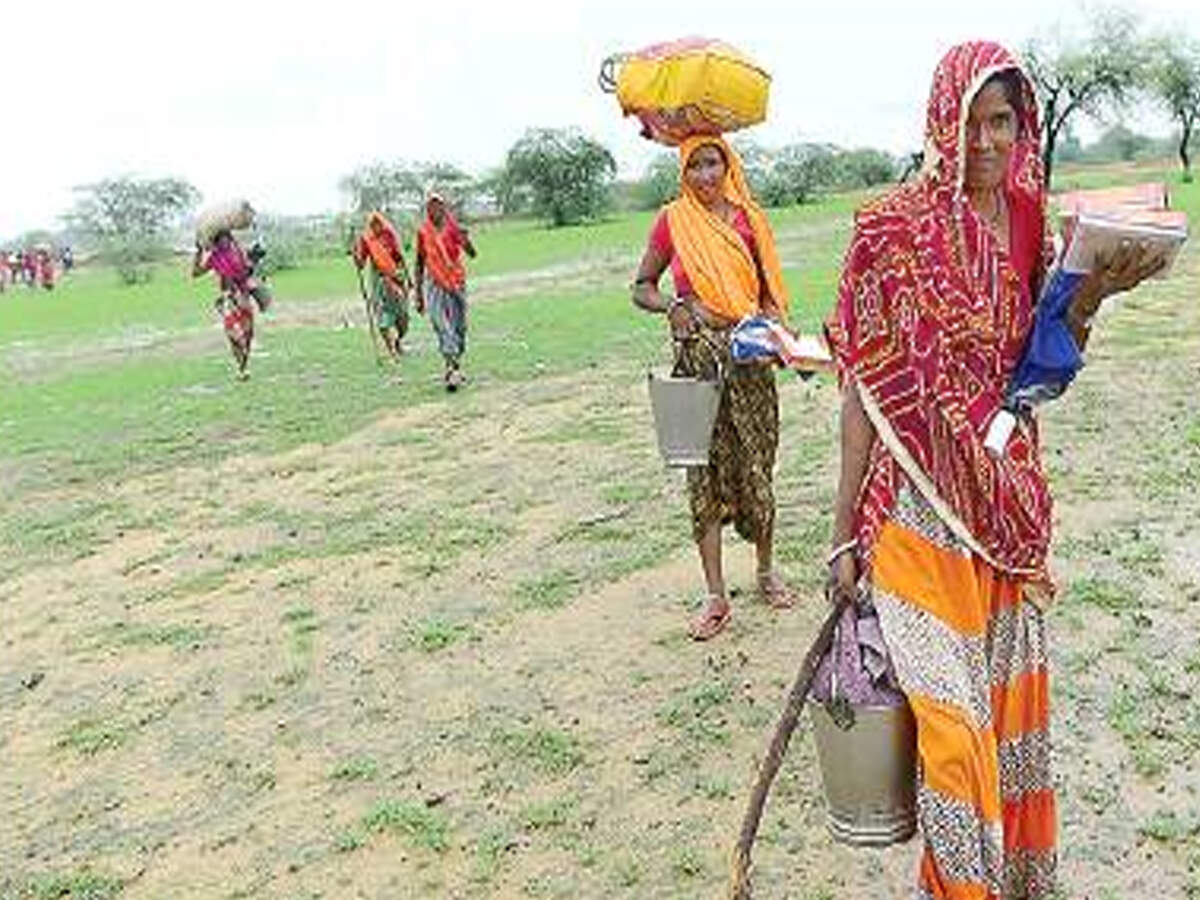 Without any assistance from the district administration, the families, including elderly women and children are now living in makeshift shacks or in muddy fields. The dam's sudden breach also forced many villagers to abandon their cattle in order to save them from the fury of rains. There were people who just managed to carry their umbrellas and buckets. https://timesofindia.indiatimes.com/city/jaipur/chaksu-dam-breach-leaves-100-homeless/articleshow/70414985.cms  (28 July 2019) 
Maharashtra Leak in gate of small dam sparks fear Leakage in gates of canal outlet in a dam in Surgana taluka has sparked fears about the safety of the dam managed by Water Resources Department (WRD). Witnessing leakage in the dam in Ghodambe village of Surgana taluka that resulted in the water stored in the dam was gushing out in the river, the residents of Surgana town and that of the taluka expressed fear about the dam breach and even about the water flowing out resulting in lack of availability of water after rainy season. The dam has the capacity of storing 70 million cubic feet (mcft) of water. https://timesofindia.indiatimes.com/city/nashik/maharashtra-leak-in-gate-of-small-dam-sparks-fear/articleshow/70456556.cms  (30 July 2019)
3.1 quake near Koyna Farmers in Belagavi have been tense after reports of a minor earthquake near Koyna in, though there is no specific advisory about it. The district administration has sounded a high alert following heavy rain and water release from Maharashtra.
A quake measuring of 3.1 on the Richter scale was recorded near Koyna on Aug. 1 at 9.30 pm and the news spread in Belagavi by Aug. 2 morning. "There is no relation between the quake and the water release," said Santosh Biradar, Chikkodi tahsildar.
A senior irrigation engineer said: "The impact was not very significant, but we need to be careful though." Heavy rain and water release from reservoirs have affected 32 villages fully and 37 villages partially. The district administration estimates around 3.26 lakh people in these villages to be affected in some way. https://www.thehindu.com/news/national/karnataka/minor-quake-near-koyna-continued-outflow-from-reservoirs-worry-farmers-in-belagavi/article28801875.ece  (3 Aug. 2019)
Outflows from Karnataka dams to stop News of 1.7 lakh cusecs of water being released by Karnataka dams cheered city residents but there is a long way to go before they can be assured of water in the Srisailam and Nagarjunasagar dams.
Officials said that the IMD was predicting rainfall in Maharashtra and Karnataka only for five days, and the outflow from Karnataka dams into Telangana state would reduce and stop at any moment. https://www.deccanchronicle.com/nation/current-affairs/310719/outflows-from-karnataka-dams-to-stop.html   (31 July 2019)
Karnataka Overflowing Krishna throws life out of gear in Belagavi Heavy rain in several parts of Belagavi district has brought life to a standstill, flooding more than 16 bridges, and a number of roads to several villages lie damaged, on Aug. 2.  Due to the heavy downpour in different parts of Maharashtra, Krishna river is overflowing. http://www.newindianexpress.com/states/karnataka/2019/aug/03/overflowing-krishna-throws-life-out-of-gear-in-belagavi-2013511.html  (3 Aug. 2019)
Water from Maharashtra Dam Floods North Karnataka Hundreds of villages in North Karnataka were inundated following release of over 2 lakh cusecs of water from Koyna dam in neighbouring Maharashtra on Aug. 4 and torrential rainfall in the region prompting the administration to rope in the Army for relief works. At least, five districts — Belagavi, Bagalkot, Raichur, Vijayapuram and Yadgir have been badly affected by the swollen Krishna river, Malaprabha, Markandeya river and a few other rivulets.
In the last three days, surplus water was being released from Koyna dam built across Koyna river, which is a tributory of Krishna river that courses through five districts of Karnataka before entering neighbouring Andhra Pradesh. Officials in the Karnataka Water Resource department said at least 2.4 lakh cusecs of water was released from Koyna dam on Aug. 4 and there was a likelihood of more quantum being let out from the dam.
The KSNDMC Director also said water level in at least three barrages and Almatti dam across Krishna river reached its full level, prompting authorities to discharge excess water. "The inflow of water in Almatti is about 2.24 lakh cusec while 2.5 lakh cusecs of water is being released," he said. People living in flood prone areas along Krishna river have been shifted to safer places. Roads have been inundated, while in some places railway tracks were damaged due to soil erosion in Belagavi district. Besides, standing crops were completely submerged in the floods. https://www.news18.com/news/india/monsoon-mayhem-batters-western-india-water-from-maharashtra-dam-floods-north-karnataka-2257933.html  (4 Aug. 2019)
Dinesh Misra on Bihar Floods पानी के बहाव का आपदा बन जाना बाढ़ को एकदम समाप्त कर देना समाज और कृषि के हक में ठीक नहीं है। बाढ़ तो आनी ही चाहिए। बाढ़ का बने रहना जरूरी है। इसकी हिमायत बिहार के 1930-40 के दशक में रहे चीफ इंजीनियर कैप्टन हाल भी करते थे। तटबंधों के धुर विरोधी कैप्टन हाल कहते थे कि गाद से भरपूर नदियों पर तटबंध बनाकर हम अपनी भावी पीढ़ी पर ऐसा कर्ज लादेंगे, जिसका भुगतान उन्हें अपने ऊपर विपत्ति ओढ़कर करना पड़ेगा।
– इस बार 34 स्थानों पर तटबंध दरके व नहरें टूटीं और 54 जगहों पर नेशनल और स्टेट हाई-वे टूटीं। 829 स्थानों पर ग्रामीण सड़कें भी टूट गईं। हमारी समझ है कि इतनी जगहों से बाढ़ का पानी अपने निकलने का रास्ता खोज रहा था और जब उसे रास्ता नहीं मिला, तो वह इन्हेें तोड़कर आगे बढ़ गया। इन स्थानों पर पानी की निकासी के लिए पुल, कलवर्ट या उसी तरह की संरचनाएं बनाने की जरूरत थी, लेकिन हमने उसे पहले से ज्यादा मजबूती से बांध दिया। अब पानी है, तो कहीं न कहीं जाएगा ही। रास्ता नहीं मिलेगा, तो बाधाएं तोड़कर जाएगा। किसी की समझ में यह बात आती है क्या?
– विकास के नाम पर तटबंध, सड़क, नहरें बनाकर और रेल लाइन आदि बिछाकर हमने जो सुविधाएं बढ़ाई हैं, बस उनसे होकर पानी की निकासी का इंतजाम करने में ही सारी बचत कर ली और उसी का परिणाम अब सामने आ रहा है। शायद ही किसी राज्य में पानी की निकासी का कोई सम्यक अध्ययन हुआ हो, जिसके आधार पर कोई कार्रवाई हुई हो। सन् 1903 से लेकर अब तक कई सिंचाई आयोग या बाढ़ आयोग देश व राज्य स्तर पर गठित हुए, लेकिन जल-निकासी को वह महत्व कभी नहीं मिला, जो उसे मिलना चाहिए।  https://www.livehindustan.com/blog/story-hindustan-opinion-column-on-22nd-july-2643533.html  (20 July 2019)
Telangana Godavari crossed 1st warning level at Bhadrachalam Water level of the Godavari River rose here at Bhdarachalm rose. On Aug. 3 morning at 10 am it was crossed first warning level 44.5 feet here said the officials. The Water level in the river rose with copious inflow from the upper catchment areas witnessed a heavy rain fall in the state. If the water level further rises to 48 feet, the officer will sound the second warning level and it would reach 53 feet third warning level said the officers.
In another hand 24 gates of Taliperu project in Cherla Mandal were opened, releasing 1, 15,000 cusecs water in to Godavari. The irrigation officers told the flood water may reach 48 feet second warning level in evening at Bhadrachalam. Due to flood, the water reached on the roads at Chatti village at East Godavari district the transport was cut from the neighbor states from Chhattisgarh, Andhra Pradesh to Telangana State. https://www.thehansindia.com/telangana/godavari-river-crossed-first-warning-level-at-bhadrachalam–551711  (3 Aug. 2019)
Heavy rains and release of water from Gangapur dam into the Godavari river caused a flood-like situation in some areas of Nashik district on Aug. 4. Collector Suraj Mandhare declared a holiday for schools and colleges in the district on Aug. 5, officials said.
More than 20,000 cusecs (cubic foot per second) of water was released from the Gangapur dam on Aug. 4 morning, which led to the Godavari river flowing above the danger mark, an official at the district collectorate said.
This also caused water-logging around some temples located on the banks of the river, he said, adding that the water reached up to the neck of the Dutondya Maruti, a statue of Lord Hanuman on the river bed, and was just a few feet below the Ram Setu bridge.  https://mumbaimirror.indiatimes.com/mumbai/other/godavari-river-rises-above-danger-mark-results-in-flood-like-situation-in-nashik/articleshow/70523352.cms  (4 Aug. 2019)  
Assam IIT Guwahati organizes workshop on 'Seeking Sustainable Solution to Water…  Dr. Arup Kumar Misra, Director Assam Science Technology & Environment Council and Assam Energy Development Agency, said, "Assam's State Water Policy was drafted about 12 years back by a committee of experts who have given several sustainable solutions for water preservation, conservation, rainwater harvestation, and a water budget, including reviving traditional methods. This policy needs to be urgently revived and implemented by the state."
– Welcoming the delegates to the workshop at IIT Guwahati, its Director Prof. TG Sitharam said, "There is no shortage of water in the world, particularly in India; there is a shortage of storage of water close to where water is required. This workshop is being held at our campus at IIT Guwahati at a critical time when the country is going through a severe water crisis at one end, and a deluge in Assam. Strategies to address water conservation and preservation need to be adopted from our traditional water harvesting systems and structures such as Tankas, Dongs, Bavadi, Khadin / Dhora, check-dams, bandharas and cheruvus and explore possible solutions such as sub-surface dykes, sub-surface dams or underground dams or sand dams and coastal reservoirs". https://www.indiatoday.in/education-today/news/story/assam-floods-india-has-enough-water-no-space-to-store-says-iit-guwahati-professor-1573508-2019-07-25  (25 July 2019)
Assam braces for worse as Bhutan releases dam water Excess water released by Bhutan, Assam's northern neighbour, from its Kuricchu dam on Thursday sent the water level soaring in seven flood-hit districts of the state. There was no improvement in the flood situation, with one more death in Dhubri district taking the toll to 76.
The water released from the 55-metre tall Kuricchu Project by Bhutan led to a rise in the Beki river, which flows from the Himalayan country through lower Assam before draining into the Brahmaputra.
– "Due to release of excess water from the Kuricchu Hydropower Plant reservoirs on the Kuricchu River in Bhutan, some districts of western Assam – Barpeta, Nalbari, Baksa, Chirang, Kokrajhar, Dhubri and South Salmara are facing rise in flood water level," the Assam State Disaster Management Authority stated in its report on Thursday. The Barpeta district administration had on Wednesday sounded a flood alert after Bhutan informed the Indian district administration that excess water would be released between 3am and 6am on Thursday. The Central Water Commission in its advisory stated that the Manas, Beki and Gaurang rivers are flowing in "severe flood situation" in the districts of Baksa, Kamrup, Nalbari, Barpeta, Kokrajhar and Dhubri. The situation is likely to continue, the advisory added, as "severe to above normal flood" for the next two to three days. The Kuricchu hydel project, located at Gyalpozhing in Mongar in eastern Bhutan. https://timesofindia.indiatimes.com/city/guwahati/Assam-braces-for-worse-as-Bhutan-releases-dam-water/articleshow/70388510.cms  (26 July 2019)
Brahmaputra Floods Managing Floods in the Brahmaputra Valley For decades, Brahmaputra has been saying it loud and clear—that the Valley is impossible to flood-proof. Then, continued concentration on structural methods seems to be far from the solution since it furthers the disconnect of communities with flood management. A policy shift is required which would put the community at the centre; not as victims, but as mitigators and managers of the floods.
Priorities need to shift. Long term, non-structural measures like participatory management of river valleys, managing the catchment areas, an efficient forecasting system, flood plain zoning and managing embankments rather than constructing new ones have been suggested. These hold the potential to bridge the disconnect with the people, that years of top-down, short term and piecemeal measures have caused. https://thebastion.co.in/politics-and/environment/drowning-india-managing-floods-in-the-brahmaputra-valley/   (31 July 2019)
Useful Quint Video report on Brahmaputra floods.  https://www.youtube.com/watch?v=1JlZuJ9e3IU&fbclid=IwAR1gs127aFrBbAFG0FykJAUp0EWo5I9LxT5xInMS4OvV42Qje15rxpyEMkQ 
Also see, How Assam Loses Land, Lives, Livelihoods To Its Rivers.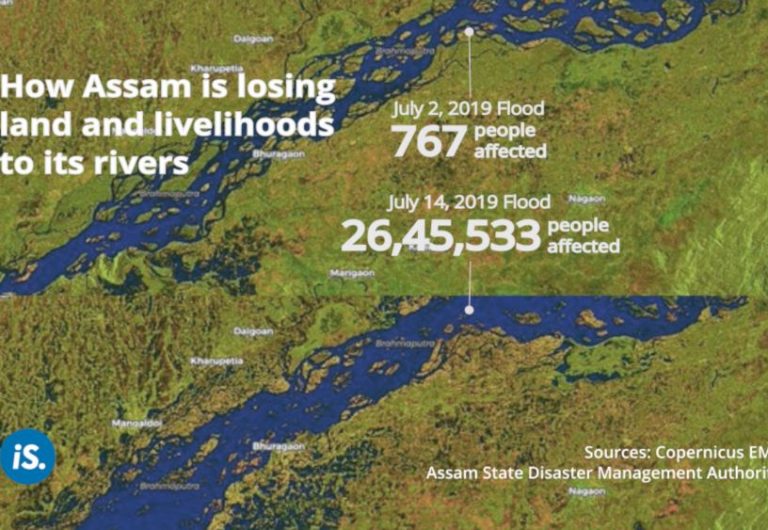 https://www.indiaspend.com/how-assam-loses-land-lives-livelihoods-to-its-rivers/  (1 Aug. 2019)
URBAN FLOOD
Thane, Mumbai, Pune 170 rescued from flooded Surya Hospital in Pune  Around 170 people, including 50 patients and 120 staff members, were evacuated from Surya Hospital in Pune's Wakad on Aug. 4 after continuous discharge from the nearby Mulshi dam flooded its basement. https://www.thehindu.com/news/national/other-states/170-rescued-from-flooded-surya-hospital-in-pune/article28815561.ece  (5 Aug. 2019)
Schools and colleges in Pune shut today as rivers rise, dams fill up The water level in the rivers flowing through Pune city and Pimpri Chinchwad rose considerably by Aug. 4 evening following discharge at the rate of 45,500 cubic feet per second (cusecs) from the Khadakwasla dam into the Mutha river and at 18,000 cusecs from the Pavana dam into the Mula river.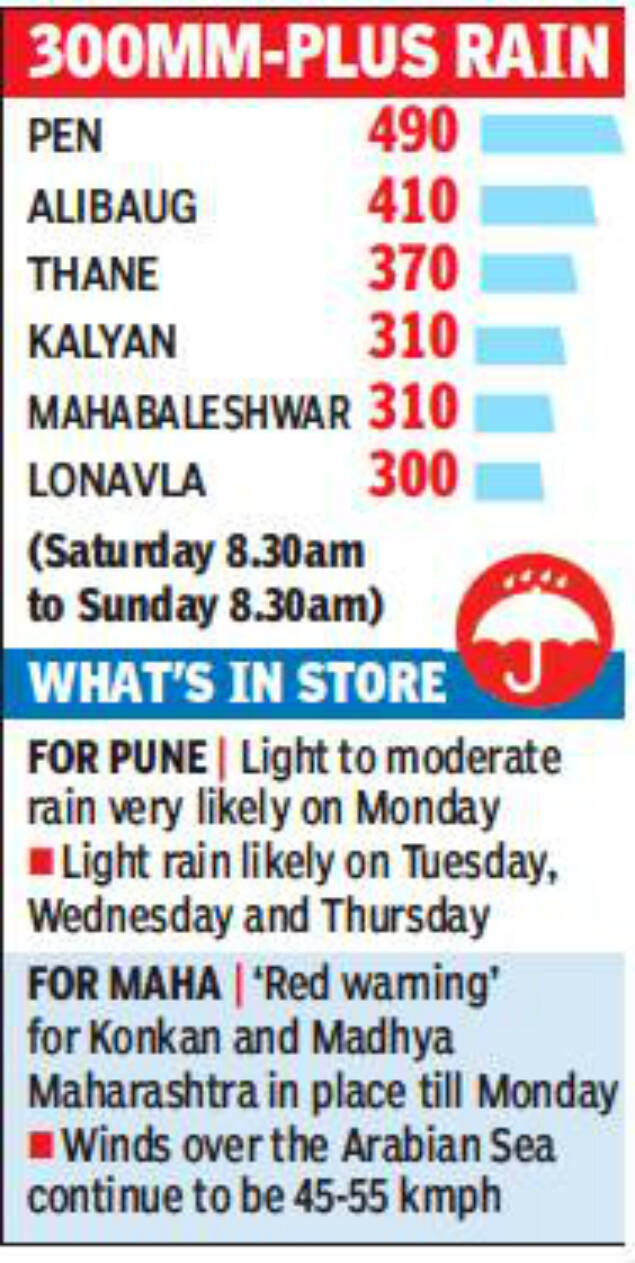 IMD Shivajinagar observatory recorded 45.9mm rain between 8.30am on Aug. 3 and 8.30am on Aug. 4 and another 12.9mm between 8.30am to 8.30pm on Sunday. This, coupled with heavy rainfall in the catchment areas of the dams, prompted the authorities to release water from the Khadakwasla, Panshet and Pavana dams.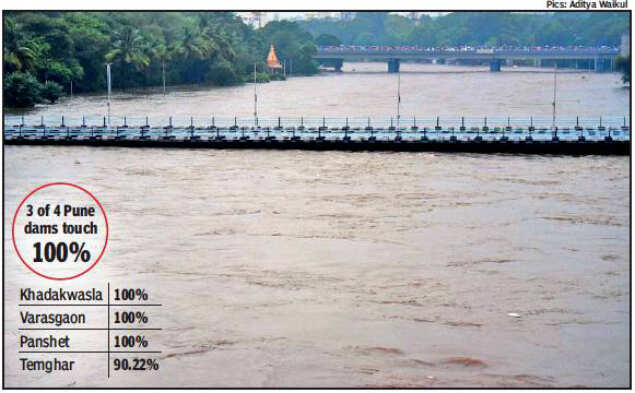 The discharge resulted in water gushing into several housing societies and establishments located either close to the river banks or in low-lying areas like Sinhagad road, Baner, Balewadi, Hinjewadi, Sangvi, Bopodi, Janata Vasahat, Vishrantwadi, Yerawada and Wadgaonsheri.  https://timesofindia.indiatimes.com/city/pune/schools-and-colleges-in-pune-shut-today-as-rivers-rise-dams-fill-up/articleshow/70528394.cms  (5 Aug. 2019)
400 people residing along Mumbai's Mithi evacuated as river swells up Around 400 people residing on the banks of Mithi River were evacuated by the Brihanmumbai Municipal Corporation (BMC) on Aug. 4 morning, as the water level touched the danger mark.
Mithi's water level rose to 3.5m — considered dangerous — at 7am, and further increased to 4m at 9.15am. The disaster management department evacuated residents of Kranti Nagar in Kurla around 7.15am and moved them to the nearby Bazarwad Municipal School, where they were attended to by doctors, if necessary. https://www.hindustantimes.com/cities/400-people-residing-along-mithi-evacuated-as-river-swells-up/story-D1nMpS68rCdGqg8vHiZZAJ.html  (5 Aug. 2019)
The unrelenting downpour on Aug. 3 caused two rivers in Palghar to overflow, wreaking havoc in the district. There was waterlogging across the district. Several villages were marooned as roads connecting them were flooded. The heavy rain prompted authorities to declare a holiday for educational institutions and issue an advisory asking people to stay indoors.
Vaitarna and Surya rivers overflowed after rain continued to lash unabated since Aug. 2 night. The raging waters washed away four of five cows crossing an old bridge over Surya river near Varoti village in Dahanu taluka. https://www.thehindu.com/news/cities/mumbai/red-alert-in-palghar-as-rivers-overflow/article28810467.ece  (4 Aug. 2019)
 'Haphazard growth, new river rules caused Badlapur floods' On paper, Badlapur —a suburb with a population of 2.5 lakh—seems blessed with river Ulhas running through it and a hill marking its eastern boundary. But after July 27 flooding, it seems like the hotspot for disasters. During the flooding of July 26, 2005, too, it was one of the worst-hit with 22 deaths. Exactly 14 years after 26/7, Badlapur residents relived similar moments.
Experts blamed unplanned growth in Badlapur for July 27 floods. Reworking of the RRZ (River Regulation Zone) rules five years ago had resulted in a flurry of construction right in the floodplain of Ulhas river, they said.
Local activist Satyajit Burman said, "To stop a flood-like situation in future, the government should bring in a law again restricting construction close to the river." Burman added, "Due to the change in the RRZ a few years ago, many builders have constructed buildings close to rivers and covered the area with retention walls." Similarly, due to an overflowing Waldhuni, residents of flooded low-lying areas had to leave home on July 25 night. https://timesofindia.indiatimes.com/city/mumbai/haphazard-growth-new-river-rules-caused-badlapur-floods/articleshow/70414651.cms  (28 July 2019)
Rains wash away part of bridge, breaches railway dam The incessant rains in Thane district over the past two days has washed away part of a bridge over the overflowing Ulhas river in Kalyan region and breached a small dam belonging to the railways in Ambernath. While the damaged bridge has cut off 35 villages from Kalyan, the district administration assured that water from the railway dam was not going to enter Ambernath city.
The bridge near Raite village on the Kalyan-Murbad road over the Ulhas river was submerged till July 28 morning. In Ambernath near Kakole village, part of the wall of the Great Indian Peninsular Railway (GIPR) Dam, used for Rail Neer production, breached and water gushed out.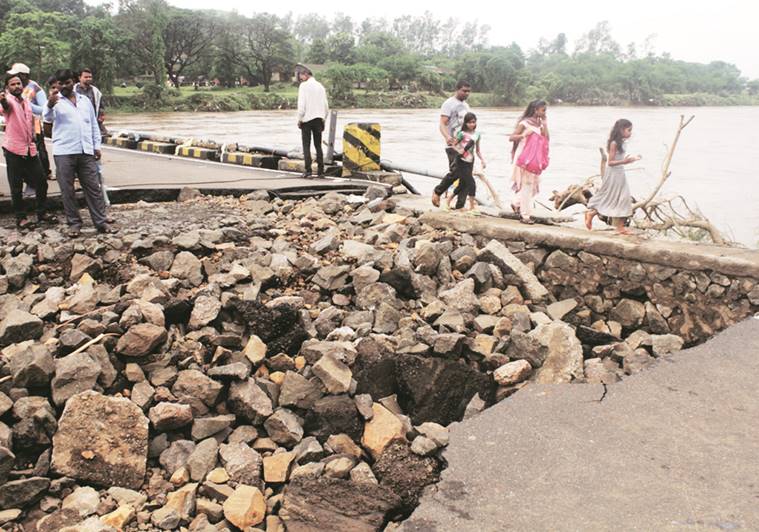 Residents of Ambernath, however, refused to believe it was just a leak. "The dam was built during the British time and has suffered severe cracks in the past, which we have reported to the railways and district authorities as late as earlier this year," Ambernath Citizens' Forum member Satyajit Burman said. "The dam stores water to produce 2 lakh bottles of water every day. If it spreads, the water will enter nearby areas and flood the region even more," he added. https://indianexpress.com/article/cities/mumbai/mumbai-rains-wash-away-part-of-bridge-breaches-railway-dam-5859469/  (29 July 2019)
A part of a river bridge linking Murbad to Kalyan in Thane district was washed way in the early hours of July 28 due to heavy downpour in the region, an official said. Murbad Tehsildar Amol Kadam said that part of a bridge on the Ulhas river in Rayta village was washed away and stretches of the road were damaged due to heavy rains.
Kadam said that 370 houses were submerged in the floods, and rescue teams working overnight shifted families to higher places. On July 26, over 1,000 people were rescued by NDRF, Army, Navy, Air Force and Railway teams after floods caused by the Ulhas river breaching its banks led to the marooning of the Mumbai-Kolhapur Mahalaxmi Express in Vangani near Badlapur in the district. https://www.mynation.com/india-news/mumbai-rains-part-of-kalyan-murbad-bridge-washed-way-traffic-suspended-in-thane-pvco5d  (28 July 2019)  
A day after Mahalaxmi Express, carrying 1,052 passengers, got stuck in floodwaters near Vangani station, the Central Railway (CR) has launched an inquiry into the matter. As two trains, which had passed minutes before Mahalaxmi Express crossed the area, had not reported any major waterlogging, the CR had attributed the incident to the unprecedented and sudden rise in the water level and the probe is expected to be conducted in that direction. The investigation will also clarify why the train was allowed to go beyond Badlapur station, where it had already encountered waterlogging.
According to officials, the area where the train got stuck runs parallel to Ulhas river. The overflowing river flooded the tracks with water levels reaching up to 15 inches. CR will also inspect the nullah situated near the river. "This is the first instance of waterlogging on that patch. We will be studying the phenomenon to find out the reasons. On the basis of report, we will take action. The findings will be shared," said Sunil Udasi, chief public relations officer, CR. https://www.hindustantimes.com/mumbai-news/mahalaxmi-express-stranded-railways-launches-probe/story-XAnbFEpbTGUhvINkbbX82N.html  (29 July 2019) 
Showers in the past five days in Thane, Kalyan, Badlapur, Ulhasnagar and Ambernath have led to a dangerous rise in water levels of Ulhas and Waldhuni rivers. Kalyan-Dombivli Municipal Corporation (KDMC) has alerted those living near these water bodies to move to safer places. https://www.hindustantimes.com/mumbai-news/bhiwandi-lashed-by-heavy-rain-water-level-of-thane-s-bhatsa-dam-rises/story-TsqfqRl4Y31F7Yab5Nn7DM.html  (31 July 2019)
Encroachment leads to flooding Encroachment leads to flooding as the construction is affecting the environment and so nature is taking its action while destroying anything coming in between causing massive floods. While we blame nature, the real blame should be on us and the government planning this. The places in Mumbai, Thane, Suburbs or thane and Badlapur are majorly affected by the wrath of nature. Greed is destroying the flood barriers.  https://www.youtube.com/watch?v=wX5mm_-3vIw&feature=youtu.be  (31 July 2019)
Why townships in Thane district witnessed flooding  Some of these townships are located alongside the Kalu, Ulhas, Waldhuni and Bhatsa rivers that shimmy down right through Mumbai's outback area, the Mumbai Metropolitan Region, well over ten times Mumbai's geographical area. These rivers run through some thickly populated areas and the financial capital's dormitories of Ulhasnagar, Titwala, Badlapur, Vithalwadi, Ambarnath, etc.
Titwala, Asangaon and nearby areas also witnessed flooding due to the overflowing Modaksagar and Tansa reservoirs, which serve Mumbai's drinking water needs. Overflow from these reservoirs again flows through rivers that run through the now thickly-populated regions.
Approximately, 13 west-flowing rivers and their 21 tributaries are important natural floodwater drainage systems for the region. Multiple dams on the west-flowing rivers are in various stages of construction or planning, including the Kalu, Shai, Gargai, Pinjal, Poshir and Barvi dams. Nearly 30,000 tribals are expected to be displaced by these.
While on the one hand, some of these rivers are encroached upon and in poor condition owing to industrial and municipal waste, the densification of these areas alongside the construction of more dams in the region to slake an ever-growing thirst of the Mumbai region makes these outback municipalities more prone to flooding. https://indianexpress.com/article/explained/mumbai-rains-thane-rivers-flooding-5856451/  (28 July 2019)
The eastern part of the Mumbai Metropolitan Region (MMR) was inundated over the weekend after the townships of Kalyan, Ulhasnagar, Murbad and Ambernath all received around 300 mm rain in the 24 hours ending 8 am on July 27. Almost exactly a year earlier, the twin satellite towns of Vasai-Virar had been all but cut off from Mumbai for two days as floods snapped rail and road links.
– Many of Mumbai's satellite towns are located along the Kalu, Ulhas, Waldhuni, and Bhatsa rivers that shimmy down the MMR, passing through thickly populated areas including Ulhasnagar, Titwala, Badlapur, Vithalwadi, and Ambernath. All these areas have seen a massive spurt in construction activity over the past two to three decades — and almost all these rivers have the problems that come with unplanned urbanisation: encroachments, illegal sand dredging, dumping of effluents, and construction activity on their floodplains.
– A March 2015 study prepared for the Mumbai Metropolitan Region Development Authority (MMRDA) reported that forest cover in the MMR had fallen from about a third of the total area in 1987 to 21% in 2015. Wastelands, floodplains, mangrove areas, all have seen construction activity. Saturday's overhead images from Naval choppers showed the Mahalaxmi Express marooned in what seems to be the floodplains of the Ulhas river. Railway officials say the line was originally a good distance away from the river's buffer areas, but unplanned construction along both banks has rendered the tracks vulnerable to submergence when the river is in spate, with the city's drains emptying into the railway areas simultaneously. https://indianexpress.com/article/explained/mumbai-rains-maharashtra-flooding-flooding-5859105/   (29 July 2019)
It is true that India needs to catch up on a critical measure, one that is taking on greater urgency with climate change: the regulation of development on floodplains. https://timesofindia.indiatimes.com/blogs/toi-edit-page/give-rivers-more-space-to-avoid-frequent-flooding-havoc-india-must-regulate-construction-on-floodplains/   (1 Aug. 2019)
Vadodara 6 dead as heavy rain batters Vadodara At least six people have died in rain-related incidents as torrential downpour lashed  Vadodara city till late July 31 night, forcing authorities to shut down the airport and terminate or reschedule several trains. The Vadodara city received 442mm of rain in just 12 hours between 8am and 8pm on July 31, the highest in Gujarat in the period, said a release by the state government. Of this, 286mm of rain fell in just four hours ending at 8pm, the release added. https://www.hindustantimes.com/india-news/six-dead-as-heavy-rain-batters-vadodara-airport-shut-army-on-standby/story-0x0Kj7Qdn351QTFFuVpKJP.html  (1 Aug. 2019)
424mm rainfall in 6 hours; City flooded, schools closed According to the State Emergency Operations Centre, the city received as much as 424 mm rainfall pouring within a very short span of 6 hours from 2 pm to 8 pm on July 31. Vadodara has never witnessed such torrential downpour in recorded history. The previous record rainfall for July was 297.4 mm recorded over 24-hours on July 1, 2005. Vadodara was reeling under a substantial rainfall deficit of 43% this monsoon season from June 1 to July 31.
Reports suggest that over 100 people were rescued from the swirling waters of the Vishwamitri river from Bhayli suburb in Vadodara. The usually dry Vishwamitri river, which flows through Vadodara, was rising dramatically from 23 feet towards its danger levels of 26 feet, authorities said. The nearby Ajwa dam's water level also increased to 209.45 feet against its warning level of 215 feet. https://weather.com/en-IN/india/monsoon/news/2019-07-31-cloudburst-vadodara-424-mm-rainfall-six-hours-city-flooded-schools  (31 July 2019)
Vishwamitri river flooded after the civic authorities opened the flood gates of Ajwa dam. As a result, the crocodiles are now swimming in the streets of the city. The Vishwamitri river, which flows through the heart of Vadodara, is home to over 260 crocodiles and is currently flowing well over the danger mark. https://www.thequint.com/news/india/crocodiles-lurking-on-the-flooded-streets-of-vadodara  (1 Aug. 2019)
As several areas of Vadodara remain waterlogged, a video from Rajstambh society near Lalbaug has surfaced showing a crocodile within its premises. https://timesofindia.indiatimes.com/videos/city/ahmedabad/vadodara-rains-when-a-crocodile-almost-made-a-meal-of-dogs/videoshow/70480135.cms  (1 Aug. 2019)
More crocodiles surface as water recedes in Vadodara  https://timesofindia.indiatimes.com/city/vadodara/more-crocodiles-surface-as-water-recedes-in-city/articleshow/70517019.cms  (4 Aug. 2019)
As per weathermen at Skymet, rain in Vadodara is all set to reduce and relief is in sight for the city. Now, as waters reduce and city crawls back to normalcy, sanitation drive has begun in the city so as to prevent water borne diseases spreading in the city. https://www.skymetweather.com/content/weather-news-and-analysis/vadodara-rain-update-homes-get-flooded-as-record-breaking-vadodara-rains-of-554-mm-in-12-hours-disrupt-normal-life/  (5 Aug. 2019)
DROUGHT
Jalayukt Shivar Abhiyan just a quick fix to manage droughts A research paper argues that quick fix solutions to drought management will not work unless they are backed up by proper planning, implementation, monitoring and regulation of water use. https://www.indiawaterportal.org/articles/jalayukt-shivar-abhiyan-just-quick-fix-manage-droughts  (2 Aug. 2019)
This op-ed also raises doubts over farm ponds:-In parts of peninsular India, the idea of a farm pond as an in-situ rainwater harvesting structure has taken a complete U-turn. Here, some of them are benefiting farmers at an individual level, but not contributing to water conservation and recharge. They are being used as intermediate storage points, accelerating groundwater depletion and increasing evaporation losses as the groundwater is brought to the surface and stored in relatively shallow structures.
In Maharashtra, the State government is promoting farm ponds under a flagship programme that aims to dig over one lakh structures by offering a subsidy of up to ₹50,000 per farmer. However, most of them are being constructed without inlet and outlet provisions and their walls are raised above the ground level by only a few feet. They cannot arrest the excess run-off as there is no inlet, and therefore they cannot be used effectively for rainwater harvesting. Further, farmers line them at the bottom with plastic, restricting seepage and converting the ponds into intermediate storage points.
Such farm ponds have an adverse impact on the water tables and accelerate water loss. The usual practice here is to lift water from a dug well and/or a borewell, store it in the pond and then draw it once again to irrigate the fields, often using micro-irrigation. While offering secure irrigation facility, this intensifies competition for extraction of groundwater from the aquifer, which is a common pool resource. https://www.thehindu.com/opinion/op-ed/transforming-livelihoods-through-farm-ponds/article28775209.ece  (1 Aug. 2019)
Jharkhand Agrarian potential of in-situ water harvesting- A case study of farm ponds Despite substantial government expenditure on major and medium irrigation systems, Indian agriculture continues being predominantly rain-fed. But increasing private interventions for water control, such as farm ponds, mark the emerging importance of in-situ irrigation systems for India's agrarian dynamism.
A case study of farm ponds in Jharkhand finds the contribution of these in increasing the agrarian surplus through yield enhancement, crop diversification and crop intensification. However, the financial viability of such a system is scale dependent with farm ponds of only a certain size generating high benefit-cost ratio and internal rate of return. https://www.epw.in/journal/2019/26-27/notes/agrarian-potential-situ-water-harvesting.html   (26-27 June 2019)
ENERGY OPTIONS
Why India's Solar Push Could Kill The Livelihood Of Pastoral Communities The solar park project launched in December 2010, has been functional since April 2012. It sits on what used to be the pasture for the region's livestock herders, called maldharis. They have traditionally never owned the land where their animals graze but it is critical for their livelihood. The maldharis were once a nomadic community but some have opted to settle down.
These factors are not reflected in the state's latest solar power policy of 2015 or the Gujarat Wind-Solar Hybrid Power Policy of 2018. The words "compensation" or "livelihoods" do not figure anywhere in the solar power policy.
Solar park on the right, reserved forest on the left, there is no place left for the cattle herders to take their animals grazing. Charanka's livestock has dwindled since these grazing lands were taken over for the park.
Having lost access to the grazing lands, maldharis can no longer rear goats, sheep, cows or buffaloes. And the forest department denies them entry to other fertile patches in the region.
"As a result, the once self-sustaining and independent community has now been reduced to doing daily-wage labour in either agricultural fields in neighbouring villages or working as cleaners in the solar park," said Anu Verma, the focal person in India for the South Asia Pastoralist Alliance, a network that advocates pro-pastoralist policies on commons lands, livestock, food and environment.
A switch to renewable energy is at the heart of India's Nationally Determined Contributions (NDC) commitment made at the Paris Agreement in 2015 which sought to keep global temperature rise under 1.5 deg C. One of the key commitments was to increase electricity generation from renewable sources to 40% of total energy generated in the country by 2030. India's solar capacity has grown from 3,744 MW in 2014-15 to 28,181 MW as of March 2019, according to an annual report of the Central Electricity Authority of India.
The country, however, is likely to achieve this target a full decade ahead, according to a study by the Institute for Energy Economic and Financial Analysis (IEEFA), a US-based think-tank that analyses governance and energy. The cost of solar power has plummeted to Rs 2.44/kWh–in 2011, before the start of the solar revolution, the cost had reached Rs 12.76/kWh.
However, activists working with indigenous communities feel that the real cost of this power is not being taken into account, despite clear signs of emerging conflict, as IndiaSpend reported in March 2017. Solar energy is one of the most land-intensive sources of power and large tracts of arid and semi-arid are being covered by solar panels.
"Review of existing literature suggests that the average land requirement per MW of solar power installed capacity is in the range of 4-5 acres while the average land requirement for 1 MW of wind power is around 1 Ha (or 2.47 acres)," said a draft report by the Ministry of New and Renewable Energy (MNRE). "Hence, the opportunity cost of land is estimated in terms of (agricultural income/acre) / (installed capacity/acre), i.e. (Rs/Acre)/(MW/Acre)."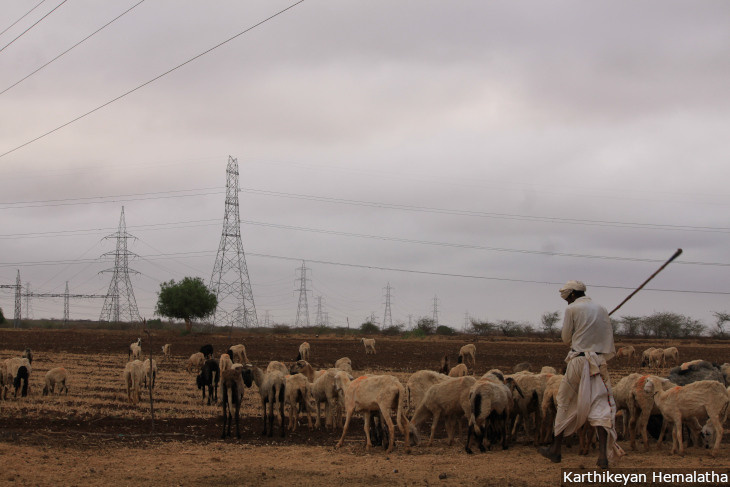 Grasslands or not: the debate:- Villagers allege that the solar parks encroach on their grassland but officials of the Gujarat Power Corporation Limited (GPCL) denied this. "GPCL follows prevailing rules, acts and regulation of land acquisition act in the state for solar park land," said Rajendra Mistry, GPCL's chief project officer and information officer. "As far as the Charanka solar project is concerned, GPCL has not taken gauchar land (grassland) for the park."
There are two types of government land as per revenue records–government wasteland and grassland, Mistry pointed out. "GPCL has (only) taken government wasteland," he said.
A maldhari takes his buffaloes grazing. The transmission lines in the background rise from the Charanka solar park.
While the economic cost of land acquisition is being calculated for compensations to land-owning farmers, livelihood loss is being ignored, activists said. The draft report makes no mention of the social costs of generating renewable energy.
Solar parks do not need environmental impact assessments (EIA) before being commissioned, said the environment ministry in an August 2017 note. "MOEF&CC (Ministry of environment, forests & climate change) have clarified that the provision of EIA Notification, 2006 is not applicable to solar PV (photovoltaic) power projects," said the office memorandum, adding that the disposal of PV cells will attract provisions of the Hazardous and Other Waste (Management and Trans-Boundary Movement) Rules, 2016.
The memorandum also added that the development of solar parks will attract provisions under the Water Act, 1974 and Air Act, 1981, both focussed on pollution.
The long-term impact of cutting off sunlight and rain from the land on which solar parks stand needs to be studied, and considered before large parks are commissioned, said experts. "There has been a large increase in solar parks around the world, which has led to significant land-use change," said a report commissioned by the European Commission that looked into the impact of solar parks on microclimate and plant-soil processes. "However, the ecological implications of the land-use change caused by solar parks are poorly understood."
The study showed up significant impact of solar projects on microclimate. "From spring to autumn, for example, soil under the panels was up to 5.2oC cooler, on average, than soil in the gap and control plots," said the study. "Lower soil temperatures are likely to affect many important plant–soil processes, including productivity and decomposition."
The study also found less moisture in the air below panels, meaning low evaporation of water from plants and thus, lower photosynthesis rates and fewer plants. But in hot regions these panels could boost plant growth. "Less solar radiation (which can stress plants) under panels in sunny regions, such as the European Mediterranean, could actually boost plant growth, for instance," said the study. https://www.indiaspend.com/why-indias-solar-push-could-kill-the-livelihood-of-pastoral-communities/  (5 Aug. 2019)
DISASTER
Lok Sabha '30 cloudburst incidents in southern rim of Himalayas since 1970, over 50% took place in Garhwal' The central government has compiled a list of 30 cloudburst incidents in the southern rim of Himalayas in the last 46 years. The data was tabled in the Lok Sabha by Union minister of earth sciences Harsh Vardhan in response to a question by Pauri Garhwal Member of Parliament (MP) Tirath Singh Rawat. In his written reply, Harsh Vardhan said that the data has been compiled through newspaper reports and that 17 out of the total 30 cloudbursts reported occurred in the Garhwal region over past 46 years. https://timesofindia.indiatimes.com/city/dehradun/30-cloudburst-incidents-in-southern-rim-of-himalayas-since-1970-over-50-took-place-in-garhwal/articleshow/70320783.cms  (22 July 2019)
Jammu & Kashmir Cloudburst leaves over 100 sheep, goats dead Over 100 sheep and goats perished after a cloudburst hit the upper reaches of Tral in south Kashmir's Pulwama district on July 27 night. Sources in sheep husbandry department said the cloudburst hit the Bayri Angan area of Tral, resulting into death of more than 100 livestock including sheep and goats. https://www.greaterkashmir.com/news/kashmir/cloudburst-leaves-over-100-sheep-goats-dead-in-south-kashmirs-tral/  (27 July 2019)
Vaishno Devi pilgrimage suspended due to landslide The pilgrimage to goddess Vaishno Devi shrine located in Trikuta Hills was suspended on July 30 following a landslide on the New Track situated between Adhkuwari and Bhawan. However, the pilgrimage is continuing through the traditional track. The landslide has occurred at various isolated parts of the region causing traffic snarls at major junctions. Traffic on National Highway-1C (Katra-Reasi-Pouni-Shivkhori) has been suspended, following landslides and shooting stones in the area. https://www.indiatoday.in/india/story/vaishno-devi-pilgrimage-suspended-due-to-landslide-1575499-2019-07-31  (31 July 2019)
Landslide at Jammu-Srinagar National Highway   https://www.indiatoday.in/india/video/watch-landslide-at-jammu-srinagar-national-highway-1439352-2019-01-25  (25 Jan. 2019)
Uttarakhand Landslide blocks Gangotri highway, traffic diverted A major landslide occurred at the Chungi Barethi area of Uttar Pradesh's Uttarkashi on July 7, blocking the Gangotri highway after which the authorities diverted the traffic. Commuters were stuck as the highway got blocked after a large amount of debris and rocks fell on the road. https://www.indiatoday.in/india/story/uttarakhand-landslide-blocks-gangotri-highway-traffic-diverted-1563824-2019-07-07  (7 July 2019)
This landslide reportedly occurred on 31st July in Champawat:- https://www.youtube.com/watch?v=jOnrz9FqCiE
Mizoram 2 dead, 8-year-old missing after heavy rains, landslide cause building collapse Two people died and an eight-year-old boy went missing after three building blocks in Durtlang Leitan near Aizawl in Mizoram were destroyed in landslide on July 2 evening. The massive landslide was triggered by heavy rainfall in Durtlang Leitan, which is located about 5 km from Aizawl city centre.
The complex consists of 20 buildings and a community hall. Residents claimed that the cement work done at the time of construction of the buildings was not good enough and that it could have been easily crumbled with bare hands. https://www.indiatoday.in/india/story/2-dead-8-year-old-missing-heavy-rains-landslide-building-collapse-mizoram-1560792-2019-07-03  (3 July 2019)    
Also see, the Best SIX landslide videos of 2019, as listed by Dave Petley includes THREE from India (Rockfall in J&K in July 2019, Boulder fall in Sikkim, Landslide in Champawat, Uttarakhand) one each from Pakistan (Hunza Valley), Canada and France. https://blogs.agu.org/landslideblog/2019/07/31/2019-landslide-videos/  (31 July 2019)
ENVIRONMENT
Report India had 3rd highest number of deaths of people defending their land in 2018 23 people were killed in India in 2018 for defending their land and environment, with only the Philippines and Colombia recording more deaths, human rights group Global Witness said in a report on July 30. The report, titled "Enemies of the State", mentioned the deaths of 13 protestors allegedly in police firing in Tamil Nadu in May 2018 during the anti-Sterlite protests.
The organisation documented 164 killings worldwide of "land and environmental defenders – ordinary people murdered for defending their homes, forests and rivers against destructive industries". However, it said "countless more were silenced through violent attacks, arrests, death threats or lawsuits", and the data could not provide an accurate picture of the true scale of the problem.
19 countries recorded at least one such death. There were 30 deaths in Philippines and 24 in Colombia. India was followed by Brazil with 20 such deaths, Guatemala with 16 and Mexico with 14. This is the first time since the organisation began documenting the deaths in 2012 that Brazil has not topped the list. More than half of all deaths took place in Latin American countries, while Europe recorded only three such deaths, all in Ukraine. Globally, 43 of the 164 deaths were due to protests against the mining industry. The agribusiness sector was linked to 21 deaths, and water and dams to 17. https://scroll.in/latest/932375/india-had-third-highest-number-of-deaths-of-people-defending-their-land-in-2018-report  (31 July 2019) 
Andhra Pradesh Amaravati: Ater World Bank, AIIB pull out of project China-based AIIB on July 23 confirmed that it is not considering the Amaravati Sustainable Infrastructure and Institutional Development Project, barely six days after the World Bank dropped the project. The World Bank and AIIB had committed $300 million and $200 million respectively for the project. The pulling out of World Bank and AIIB from Amaravati project may lead to more investors following suit. This coupled with the recent bill passed by state legislature for providing 75 per cent reservations to locals in all the industries could affect the investment climate.
Allocation of a meagre Rs 500 crore for the state capital in 2019-20 budget has only added to the doubts. Analysts say, in such a situation the Centre is also not likely to provide any assistance for Amaravati. It has so far provided only Rs 1,500 crore, which is a very small amount compared to the plans to build the capital at a whopping cost of Rs 1.5 lakh crore in three phases. Before Andhra Pradesh went into election mood early this year, works valued at Rs 38,000 crore were going on while works for another Rs 12,000 crore were under tender and planning stage. With nine theme cities, and 27 townships, Amaravati was planned in an area of 217 square kilometres as world-class city. https://zeenews.india.com/andhra-pradesh/andhra-pradesh-capital-amaravatis-fate-hangs-in-balance-after-world-bank-aiib-pull-out-of-project-2222790.html  (28 July 2019)
Tripura वंगमुन त्रिपुरा का सबसे स्वच्छ और शांत गांव त्रिपुरा-मिजोरम की सीमा के पास उत्तरी-त्रिपुरा जिला के कंचनपुर उपखंड में जामपुई पहाड़ियों में स्थित वंगमुन गांव राज्य का सबसे साफ़-सुथरा और शांतिपूर्ण गांव हैं | अगर आप इस गांव में घूमने जाये और गलती से ही किसी प्रकार का कचरा छोड़ दिया या गंदगी कर दी तो यहां का बच्चा भी आपको डांट सकता हैं | गांव में प्रवेश करते ही यह बात समझ में आ जाती हैं कि साफ़-सफाई न केवल शाइन-बोर्ड पर, बल्कि जमीन पर दिखाई देती हैं |
ऐसा लगता हैं मानो गांव के पालतू जानवरों ने भी साफ़-सफाई को समझ लिया हैं | साफ़-सफाई भी प्राकृतिक व्यवस्था हो गयी हैं | स्वच्छता ने गांव को और ज्यादा सुंदर बना दिया हैं | मानसू के मौसम में भी गांव के निवासियों ने साफ़-सफाई को बनाय रखा हैं | स्वच्छता और सुंदरता न केवल प्राकृतिक हैं बल्कि गांव के समुदाय की सामाजिक संस्कृति का हिस्सा हैं | यह एक मूल्य हैं जो निवासियों की दैनिकचर्या में आत्मसात हो रखा हैं। इस नैसर्गिक मूल्य को न तो बच्चों को सिखाया जाता और न ही बताया जाता बल्कि गंदगी न देखने और स्वच्छता ही दिखने और रहने से यह उनके जीवन में स्वतः ही आ जाती हैं | (Dr S Jangu, Mizoram)
Mizoram बिना दुकानदार की दुकाने बिना दुकानदार के, ग्राहक खरीदते हैं दुकानों से सामान | मशीन और तकनीक की वजह से आजकल बिना दुकानदार के दुकान का संचालन होता हैं| देश से पूर्वोत्तर राज्यों के जनजातीय समुदायों में आज भी बिना मशीन और तकनीक के, बिना दुकानदार के दुकान का संचालन होता हैं | इसे सामाजिक ईमानदारी कहते हैं | ईमानदारी ही दुकानदार होती हैं | इस प्रकार की ईमानदारी बाहरी लोगों को आश्चर्य में डाल देती हैं | यह एक मानवीय मूल्य हैं जिसकी आज के समय हमारे समाज में सबसे ज्यादा जरूरत हैं | कहते हैं कि यहां लोग ईमानदार हैं | सड़क के किनारे बांस और तरपोलीन से बनी छोटी दुकानों में सवेरे सवेरे ही मिज़ो औरतें सब्जियाँ, फल और अन्य खाने-पीने की चीजों को उनकी क़ीमतों को कागज की पर्चियों पर लिख कर अपने घर लौट जाती हैं |
अपने अन्य कार्यों को निपटाने में लग जाती हैं | दिनभर राह चलते ग्राहक बिना दुकानदार वाली इन छोटी दुकानों से सब्जियां, फल और अन्य चीजें ख़रीदते है| खरीदी जा रही वस्तु की क़ीमत कागज की पर्ची पर लिखी होती हैं के हिसाब से वहां पर रखे हुये एक डिब्बे में पैसा डाल कर चले जाते हैं | दुकान पर वस्तुयें तौल की बजाय गिनती के हिसाब से रखी हुयी होती हैं | शाम को महिलायें अपनी दुकान को संभालने के लिए आती हैं | नोटबंदी के समय भी राज्यभर में महिलाओं ने कागज पर लिखकर दैनिक आवश्यकता की चीजों के बाजार का सफल संचालन किया था | राज्य में बाजार में 90 फीसदी दुकानों का संचालन महिलायें करती हैं | (Dr. Suwa Lal Jangu) 
CLIMATE CHANGE
TED Talks An urgent call to protect the world's "Third Pole" The Hindu Kush Himalaya region is the world's third-largest repository of ice, after the North and South Poles — and if current melting rates continue, two-thirds of its glaciers could be gone by the end of this century. What will happen if we let them melt away?
Environmentalist and former PM of Bhutan Tshering Tobgay shares the latest from the "water towers of Asia," making an urgent call to create an intergovernmental agency to protect the glaciers — and save the nearly two billion people downstream from catastrophic flooding that would destroy land and livelihoods.     https://www.ted.com/talks/tshering_tobgay_an_urgent_call_to_protect_the_worlds_third_pole#t-226501  (July 2019)
India Pilot project to be implemented in 2 phases The Central government was implementing climate proofing of rain-fed watersheds in Virudhunagar and Salem districts as a pilot programme under National Adaptation Fund for Climate Change. The programme would be implemented in Mangalam and Pattakulam Sallipatti watersheds. Work would be implemented under five heads: Water resource management, soil management, crop management, livelihood support and micro enterprises management and climate proofing. https://www.thehindu.com/news/cities/Madurai/pilot-project-to-fight-climate-change-to-be-implemented-in-two-places/article28800156.ece  (2 Aug. 2019)
India Climate Dialogue Why must the poor pay most for climate change? Forcing the poor to pay the ultimate price of destitution and displacement due to the climate crisis for the comfort of the rich cannot continue if we want to retain social cohesion. https://indiaclimatedialogue.net/2019/08/05/why-must-the-poor-pay-most-for-climate-change/  (5 Aug. 2019) 
SOUTH ASIA
Nepal 4 killed in Dordi flash floods identified People washed away at under construction Hydropower project. Local authorities on July 25 identified the 4 persons who were killed in Dordi flash floods. Of the total 11 people swept away by the flash floods, 4 were dead and 1had returned to hydropower projects alive whereas 6 people working at the local Upper Dordi Hydropower Project are still missing, said hydropower project operator Rajendra Wasti.
The project operator said Binod Tamang of Dordi Rural Municipality, Dev Bahadur Koli of Kanchanpur, Karna Budha of Dadeldhura, Surendra Chaudhary of Saptari, Gyanendra Chaudhary of Bara and Diwas Katawal of Khotang are missing. They had gone to Lamjung to construct the 25 MW Upper Dordi Hydropower Project as manual laborer. Eight workers are injured in the flash floods. https://myrepublica.nagariknetwork.com/news/four-killed-in-dordi-flash-floods-identified/  (26 July 2019)
Opaque deal The Tamakoshi III project has a potential of generating 650 MW of electricity, but an agreement signed between the developers — two Chinese companies and a Nepali company – has reduced that capacity to just 200 MW, to cost USD 500 million, To be completed in 4.5 years. The joint venture agreement was signed between China's YEIG International, Shanghai Investigation, Design and Research Institute, and Nepal's TBI Holdings in Kathmandu on July 25, 2019.
– In 2007, the government awarded the survey license to a Norwegian company, Statkraft. The company had carried out the feasibility study and also the environmental impact study. It was to invest US$ 1.5 billion in the project to generate 650 MW of power, but the company withdrew from the agreement in 2015, stating there was no guaranteed market for the electricity that would be generated.  https://thehimalayantimes.com/opinion/editorial-opaque-deal/  (29 July 2019)
Use of heavy equipment for extraction in Dhading rivers banned A meeting between local representatives and the District Monitoring and Coordination Committee (DMCC) has decided to stop the use of heavy equipment for extraction of sand and other items from rivers in Dhading district. According to Chairman of DMCC, Nepal, the use of heavy equipment for extraction has been banned but people are allowed to extract materials with a shovel during the day time.
Law prevents the use of heavy vehicles for digging out sand, stones and other items from rivers for three months–Aasar to Bhadra. However, with the beginning of monsoon, heavy equipments' have been used for the extraction from Belkhu, Dariyal, Malekhu, Mahesh, Kolpu, Trishul and Budiganga rivers in the district of late. https://thehimalayantimes.com/nepal/use-of-heavy-equipment-for-extraction-in-dhading-rivers-banned/  (31 July 2019)
Myanmar Dam that would kill Myanmar's biggest river In 2011, construction work on a massive dam project in Myanmar's restive Kachin state was halted after large protests. China is now lobbying hard for the work to resume, but as BBC News Burmese's Soe Soe Htoon found, local people are still not convinced they will ever see its benefits. This is about the $3.6bn (£2.8bn) Chinese-financed Myitsone dam, at the source of the Irrawaddy river, to be built by Beijing's State Power Investment Corporation (SPIC). The Myitsone was to be the largest of seven dams SPIC is promising to build in the region.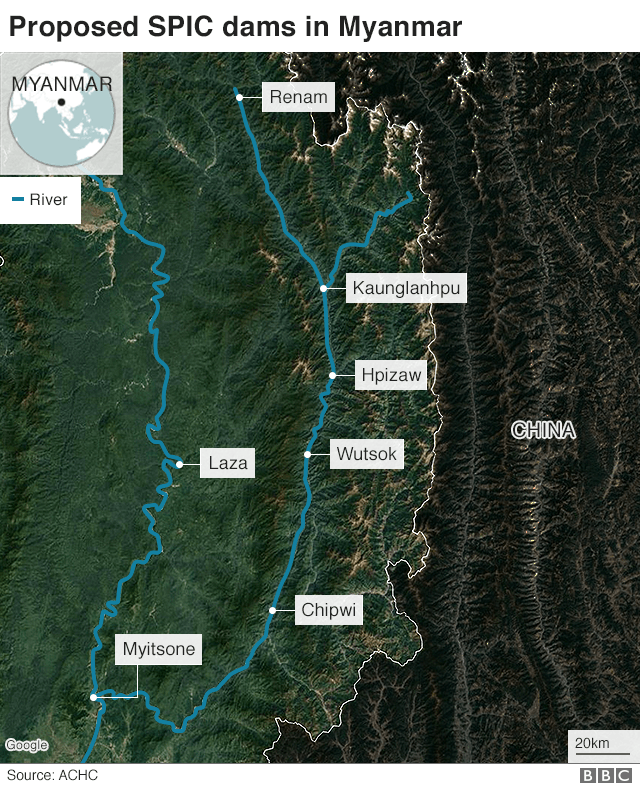 – The full contract the former military government signed with SPIC has never been publicly released. But in a rare interview in May, with BBC News Burmese, the former deputy minister of Myanmar's state power company, U Maw Thar Htwe, confirmed the most provocative part of the deal – that 90% of the electricity the dam generated would go back over the border to China.
– The Irrawaddy is often described as the lifeblood of Myanmar, and the Myitsone area is believed to be the birthplace of the Kachin people, after whom the state is named.
– In 2011 widespread protests broke out against the dam. And in a rare concession to people power the Myanmar central government put the project on hold. No major work has happened on it since. A government commission into the fate of the project was formed in 2016 and submitted its final report to the president's office in November last year. But the government has never published the findings, and rumours abound.
– When she was in opposition, Aung San Suu Kyi spoke out against the dam. But since becoming Myanmar's de facto leader after the historic elections in 2015, she has changed her view. She has said deals struck under the former military government should be honoured. Speaking at a public forum earlier this year she made a rare comment about the dam, saying: "For the dignity of our country, and for our country to be trusted in the world, we will need to keep our promises."
– And if the government cancels the project outright, it could have to repay some $800m that the state-owned Chinese developer says it has already invested. "We are saying please don't build it, just let the Irrawaddy river flow freely forever. We have a duty to protect it."  https://www.bbc.com/news/world-asia-48857781  (27 July 2019)
Pakistan Unravelling the Neelum Valley disaster Factors contributing to Flash floods in Neelum Valley: Poor management of watersheds, intensive agricultural practices, and poor land use practices leading to deforestation, degradation, and soil compaction or loss, increased construction that reduces infiltration, and failure to maintain drainage systems, can all lead to decreased retention of precipitation and higher runoff, directly contributing to flash floods.
Poorly planned infrastructure construction that alters water channels can also contribute to the development of flash floods by hindering the natural flow of water and debris, and causing blockages that can burst out onto the adjacent land. The associated risk is also increaseddue to increased urbanisation in mountain areas; expansive construction to cater to tourist demand; location of settlements, roads, and infrastructure close to narrow water courses and on floodplains; and lack of awareness of migrant populations of local risk factors. https://dailytimes.com.pk/436747/unravelling-the-neelum-valley-disaster/  (25 July 2019)
Small Dams, A Harbinger Of Resolving Water Woes Former Chairman Wapda Shamsul Mulk said small dams are a backbone of agriculture in developing countries like Pakistan and we can achieve self-sufficiency in food through establishing a network of small dams. https://www.urdupoint.com/en/miscellaneous/small-dams-a-harbinger-of-resolving-pakistan-674198.html  (21 July 2019)
Bangladesh Tannery waste taints Dhaleshwari The operation of the tannery estate in Fulbaria under Savar upazila in so many ways affected the lives of people along the riverbanks down the stream. They can't sleep well due to a sickening stench. They can't use the water for farming or washing livestock anymore. Their children have been warned not to bathe in the river in fear of water-borne diseases.
Experts say the damage could have been minimised had the tannery estate started its operation only after completion of the central effluent treatment plant (CETP). With a daily capacity of treating 25 thousand cubic metres of waste, the CETP was supposed to be fully operational in 2016 after Chinese firm Ling Xi Environment began the construction in 2014. But the authorities extended the deadline nine times, the latest being June 30 this year. https://www.thedailystar.net/frontpage/savar-tannery-waste-taints-dhaleshwari-river-in-bangladesh-1781059  (3 Aug. 2019)
CHINA
Death toll in landslide rises to 36 At least 36 people have died in a landslide that struck a village in southwest China, with 15 others still missing days after the disaster hit, according to state broadcaster CCTV. The landslide late on July 23 in Pingdi village, in Guizhou province's Shuicheng county, buried more than 20 houses, with a thick torrent of mud rolling down from the peak of a mountain to its base, some 500 metres below.
Landslides are a frequent danger in rural and mountainous parts of China, particularly after heavy rain, and the country has suffered severe flooding this year. In August 2017, at least 30 people were killed in two separate landslides in Guizhou province. https://www.aljazeera.com/news/2019/07/death-toll-southwest-china-landslide-rises-36-190728061801661.html  (28 July 2019) 
ASIA
Mekong's water hasn't been this low for a century Water in the mighty Mekong River in Southeast Asia has dropped to its lowest levels in the so-called Golden Triangle (an area of land where the borders of Myanmar, Thailand and Laos meet) in a century.
At some parts of the river water levels have shriveled up to such an extent that boat services have had to be halted. The water is so shallow that sandbars are exposed and locals on both the Lao and Thai sides of the river, which separates the two countries, can wade around ankle deep in muddy water. https://www.sustainability-times.com/environmental-protection/the-mekongs-water-hasnt-been-this-low-for-a-century/  (24 July 2019)
Dam construction on the Mekong River poses a serious threat to the region's economies and ecosystems. The only way to mitigate that threat is to end defiant unilateralism and embrace institutionalized collaboration focused on protecting each country's rights and enforcing its obligations – to its people, its neighbors, and the planet.  https://www.project-syndicate.org/commentary/china-dams-mekong-basin-exacerbate-drought-by-brahma-chellaney-2019-08  (2 Aug. 2019)  
The operation of dams along the Mekong River is exacerbating conditions in a particularly dry year and choking off a lifeline for Thailand, Cambodia and Vietnam.Meteorologists in Thailand forecast that 2019 will turn out to be the driest in at least a decade. In the Lower Mekong countries of Thailand, Cambodia and Vietnam, many are also pointing their fingers north to China and Laos for "switching off" two dams, resulting in gravely reduced flows.
For its part, China's Ministry of Water Resources gave notice that the Jinghong dam in Yunnan province in the nation's central-south area would be reducing its release by half between July 5 and 19 for "grid maintenance." Yet, the Mekong River Commission initially expected no serious effect with early monsoon rains starting. Based in Phnom Penh, the MRC has Cambodia, Laos, Thailand and Vietnam as members and China and Myanmar as dialogue partners.
But as the maintenance work in Yunnan drew to an end, the MRC issued a statement noting that the Mekong had reached a "low record." Stretches adjacent to Thailand's Chiang Saen and Nong Khai were particularly dry — a couple of meters below normal levels. https://asia.nikkei.com/Economy/Dams-threaten-way-of-life-in-Mekong-countries  (30 July 2019)
Turkey Filling of Ilisu Dam has started!  Turkish government has started filling the controversial Ilisu Dam Reservoir on the Tigris River in the Kurdish Southeast of Turkey. https://www.savethetigris.org/filling-of-ilisu-dam-has-started/  (26 July 2019) 
Mongolia Between Sacred Waters and Natural Capital: Resistance to Hydroelectric Dams.  https://towardfreedom.org/archives/asia-archives/between-sacred-waters-and-natural-capital-resistance-to-hydroelectric-dams-in-mongolia/   (24 July 2019)
THE REST OF THE WORLD
Whaley Bridge Dam Floods, UK World's aging dams are not built for ever more extreme weather The town of Whaley Bridge in the UK has had to be evacuated after damage to a dam built in 1831. The Toddbrook Reservoir is just one of many ageing dams worldwide not designed for ever more extreme rainfall as the planet warms. Dams are typically designed to cope with a so-called 1-in-100-year flood event. But as the world warms the odds of extreme rainfall are changing, meaning the risk of failure is far greater. Engineers have been warning for years that many old dams around the world are already unsafe and need upgrading or dismantling. "The 1-in-100-year event is perhaps happening every five years," says Roderick Smith at Imperial College London. "I'm absolutely convinced that it is due to climate change."
– Smith thinks the UK has one of the best inspection systems in the world, but even it may not be good enough. Globally there have been at least 40 dam failures since 2000, resulting in hundreds of deaths. The most recent was the failure of the Tiware dam in India on 2 July after heavy rains, killing at least 19 people.  https://www.newscientist.com/article/2212427-the-worlds-ageing-dams-are-not-built-for-ever-more-extreme-weather/  (2 Aug. 2019)
Residents refuse to evacuate as fire chief says flooding danger is not overThe firefighter in charge of preventing a dam bursting over a Peak District village has spoken of his fear the entire structure could collapse – and said the danger was not yet over. Gavin Tomlinson, deputy chief officer of Derbyshire Fire and Rescue Service, is leading ongoing efforts to secure Toddbrook Reservoir (in UK) after its spillway wall gave way, threatening an inundation of Whaley Bridge below. Some 1,500 residents have been evacuated from the area since, Aug 1, 2019. https://www.independent.co.uk/news/uk/home-news/whaley-bridge-dam-collapse-latest-toodbrook-reservoir-burst-dam-a9038851.html  
Energy CEOs extol virtues of hydropower while bemoaning its lack of public support Sierra Club says Hydro is not a renewable resource… In New England, Hydro is not considered renewable source… the pace of development is too slow… Even if hydro works as battery, let us exhaust the potential of existing hydro in that respect. In US, most new hydro development is at existing dams. And relicensing means a lot of expenses. When will we learn in India? https://www.renewableenergyworld.com/articles/2019/07/energy-ceos-extol-virtues-of-hydropower-while-bemoaning-its-lack-of-public-support.html   (30 July 2019)
Also see, Should Rivers Have Same Legal Rights As Humans? A Growing Number Of Voices Say Yes. https://www.npr.org/2019/08/03/740604142/should-rivers-have-same-legal-rights-as-humans-a-growing-number-of-voices-say-ye  (3 Aug. 2019)
Study Bad water management makes drought worse Dams or reservoirs impact the flows of almost all rivers in the European Union. Agriculture uses around 40% of the freshwater used in the bloc. Ever since droughts started reaching Europe's north, good water management is crucial throughout the continent, the report states.
Healthy water ecosystems not only ensure a continuous supply of good quality water during dry periods, the paper says, but can also mitigate the impacts of climate change, for example by buffering temperature changes and absorbing and storing carbon.
Relief is in the member states' hands, according to WWF. The organisation calls for the full implementation of the Water Framework Directive, the EU's water law, whose aim it is to ensure that freshwater ecosystems are healthy and resilient enough to sustain hotter temperatures. https://www.euractiv.com/section/energy-environment/news/bad-water-management-makes-drought-worse-study-finds/  (22 July 2019)
Europe's Most Important River Risks a Repeat of Historic Shutdown "We get 30 million tons of raw materials shipped from Rotterdam" down the river, said Premal Desai, head of the Duisburg-based company's steel unit. "For Thyssenkrupp Steel, the Rhine is a question of survival."
The bustling boat traffic on Europe's Rhine river ground to a halt for the first time in living memory last year, as shrinking alpine glaciers and severe drought made the key transport artery impassable. Those historic conditions could be repeated in a few weeks. https://www.bloomberg.com/news/articles/2019-07-23/the-rhine-river-risks-a-repeat-of-last-year-s-historic-shutdown  (23 July 2019)
New ISO standard for urban resilience in development Urbanization is increasing, placing pressure on resources and infrastructure like never before. There's no stemming the tide, so city leaders need to build resilience in order to cope. Work on a new International Standard for urban resilience, led by the United Nations, has just kicked off, aiming to help local governments build safer and more sustainable urban environments. https://www.iso.org/news/ref2412.html  (12 July 2019)  
Planting trees good idea, but not in grasslands Increasing the tree cover in the savannas and grasslands can mean plant and animal species which prefer open, well-lit environments are pushed out. Studies from South Africa, Australia and Brazil indicate that unique biodiversity is lost as tree cover increases.
This is because adding trees can alter how these grassy ecosystems function. More trees mean fires are less likely, but regular fire removes vegetation that shades ground-layer plants. Not only do herbivores like zebra and antelope that feed on grass have less to eat, but more trees may also increase their risk of being eaten as predators have more cover.
More trees can also reduce the amount of water in streams and rivers. As a result of humans suppressing wildfires in the Brazilian savannas, tree cover increased and the amount of rain reaching the ground shrank. One study found that in grasslands, shrublands and cropland worldwide where forests were created, streams shrank by 52% and 13% of all streams dried up completely for at least a year.
Grassy ecosystems in the tropics provide surface water for people to drink and grazing land for their livestock, not to mention fuel, food, building materials and medicinal plants. Tree planting here could harm the livelihood of millions.
Losing ancient grassy ecosystems to forests won't necessarily be a net benefit to the climate either. Landscapes covered by forests tend to be darker in colour than savanna and grassland, which might mean they also absorb more heat. As drought and wildfires become more frequent, grasslands may be a more reliable carbon sink than forests.
How have we reached the point where the unique tropical savannas and grasslands of the world are viewed as suitable for so-called wholesale restoration as forests?
At the root of the problem is that these grassy ecosystems are fundamentally misunderstood. The Food and Agricultural Organisation of the UN defines any area that's half a hectare in size with more than 10% tree cover as forest. This assumes that landscapes like an African savanna are degraded because they have fewer trees and so need to be reforested. The grassy ground layer houses a unique range of species, but the assumption that forests are more important threatens grassy ecosystems across the tropics and beyond, including in Madagascar, India and Brazil.
The word forest should be redefined to ensure savannas and grasslands are recognised as important systems in their own right, with their own irreplaceable benefits to people and other species. It's essential people know what degradation looks like in open, sunlit ecosystems with fewer trees, so as to restore ecosystems that are actually degraded with more sensitivity.
Calls for global tree-planting programmes to cool the climate need to think carefully about the real implications for all of Earth's ecosystems. The right trees need to be planted in the right places. Otherwise, we risk a situation where we miss the savanna for the trees, and these ancient grassy ecosystems are lost forever. https://scroll.in/article/932145/planting-trees-is-a-good-idea-but-not-everywhere-especially-not-in-grasslands  (3 Aug. 2019)
Compiled by SANDRP (ht.sandrp@gmail.com)
Also see: DRP News Bulletin 29 July 2019 & DRP News Bulletin 22 July 2019  
Follow us on: www.facebook.com/sandrp.in; https://twitter.com/Indian_Rivers