The following is an excellent example of how early flood warnings from Bhutan, shared with downstream Assam communities using WhatsApp messages, saves lives. This needs to be highlighted and word spread to implement it in all flood prone areas on Urgent basis, including in trans-boundary areas, as this is an example of the same.
In the last few weeks of June 2019, a series of WhatsApp messages (sent via unofficial channels) were sent from Bhutan to India to warn "cross-border friends" downstream of the Aai, Saralbhanga and Manas rivers about cloud-bursts, swollen rivers and possible flash floods affecting people in the Indian state of Assam.
– Official Channel would involve the dzongdag – the administrative head of the dzonkhag, or district – in Geluphu passing information to the officials in Bhutan's capital Thimphu, who would then inform officials in New Delhi, the capital of India. They would, in turn, inform officials in Guwahati, the capital of the Indian state of Assam, who would pass the warnings on to Kokrajhar district headquarters. In the final stage, these messages would be relayed from there to villages along the India-Bhutan border.
– Now, though, the communities are relying on these "WhatsApp early warnings" routed through members of Bhutan-India Friendship Association (BIFA) to friends in NGOs like the North East Research & Social Work Networking (NERSWN), who pass the information to their network. Messages are forwarded within minutes, giving the villagers precious lead-time to prepare and escape the wrath of the suddenly rising rivers.
– Banglajhora is a small village on the banks of Saralbhanga river in Kokrajhar district of Assam. The village faced three devastating floods in 2012, 2014 and then again in 2016. Since then, every monsoon the fear of floods is palpable among its residents, who belong to the Bodo indigenous community.
– "One contingent of the Army rescue team was deployed to rescue us with lifeboats but the force of water was such that the first lifeboat turned turtle in the middle of the river and the villagers ended up rescuing the soldiers," said Kamal Basumatari.
– "Already this year, the WhatsApp warnings from BIFA to the last mile family has travelled within 10 minutes of being sent out. The delay was due to the fact that the last family ran out of phone batteries, so when we didn't see the ticks going blue, I borrowed a motorcycle to alert the family. Mobile phones are warning systems but you need motorcycle for sure, as there are always those without mobile phones," said Aniram Basumatary, who does not own a motorcycle but is saving up for one.
– Building on these relationships between BIFA and NERSWN, 14 civil society organisations from Bhutan and India, including the Bhutan Transparency Initiative and Aaranyak – a leading NGO in Assam – under the stewardship of Oxfam India's Transboundary Rivers of South Asia (TROSA) programme came together on June 20-21, 2019 in Kokrajhar. What you are seeing in Kokrajhar district goes beyond the official friendly ties between Bhutan and India. In fact this informal but friendly collaboration for early warning and sharing of our water resources between border communities of Bhutan and Assam is a model for peaceful relationships between countries at a time when peace around the world is threatened by the scarcity of water and climate change induced disasters," said Kinzang Dorji, who served twice as Prime Minister of Bhutan, and is now the chairperson of the Bhutan Transparency Initiative.  https://www.thethirdpole.net/en/2019/07/04/community-communications-save-lives-in-assam/  (4 July 2019) 
HYDRO POWER PROJECTS
Himachal Pradesh NGT directs HPPCB to look into complaint on absence of water flow downstream hydro projects While state government is making efforts to harness the hydro-power potential of rivers in the state, projects already functioning are now facing allegations of not releasing required level of water downstream thus posing threat to aquatic life due to water scarcity. Based on a complaint, NGT has directed the Himachal Pradesh State Pollution Control Board (HPPCB) to look into the matter and take appropriate action in accordance with law. NGT also asked HPPCB to furnish a report in the matter within one month.
A complainant, Vijay Kumar, has moved an application before the principal bench of NGT alleging that hydro-stations in state are not measuring the flow rate of water released downstream during the lean season. Scarcity of water, therefore, is causing higher pollution level and harm to aquatic life. He said about 15-20% of average lean season flow was required to be maintained.
Keeping in mind the fragile ecology of environment and to address issues concerning riparian water rights, drinking water, health, aquatic life, wild life, fisheries, silt and even to honour sensitive religious matters the hydro power projects in state have to ensure minimum flow of 15 per cent water downstream of the diversion structure at all times, including lean season which stretches from November to March.
While hearing the matter on July 4, principal bench of tribunal headed by its chairperson, Justice Adarsh Kumar Goel, directed the HPPCB to look into the matter and take appropriate action in accordance with law and furnish a factual and action-taken report within a month. The tribunal would conduct further hearing on September 25. https://timesofindia.indiatimes.com/city/shimla/ngt-directs-hppcb-to-act-against-river-water-pollution/articleshow/70120668.cms  (8 July 2019)  
MoEF Agenda for the EAC meeting for River Valley Projects, to be held on July 19, 2019
Lakhwar Multipurpose Project in the district of Dehradun in Uttarakhand by M/s UJVN LTD – Regarding Fresh ToR.

Mekedatu Balancing Reservoir and Drinking Water Project in Ramanagara and Chamarajanagar Districts of Karnataka by M/S Cauvery Neeravari Nigam Limited – Regarding Fresh ToR.

Jakhol Sankri Hydro Electric Project (44 MW), in district Uttarkashi, Uttarakhand by M/s SJVN LIMITED- Regarding fresh Environmental Clearance.

Banda Major Irrigation Project in Sagar district of Madhya Pradesh by M/s Madhya Pradesh Water Resources Dept- Regarding fresh Environmental Clearance.

Damanganga – Vaitarna – Godavari intrastate link project by M/s Executive Engineer, Nandpur, Madhyameshwar Project Division, at Thane district, Maharashtra- For ToR.

Rahi Chu HEP (25 MW) in North Sikkim District of Sikkim by M/s. Sikkim Engineering Pvt. Ltd-Regarding Fresh Environmental Clearance.

Parbati (Rinsi) major Irrigation Project in Rajgarh district of Madhya Pradesh by M/s EEWRD NARSINGHGARH- Regarding Fresh Environmental Clearance.

Discussion on the report – Operational Procedures for Assessing and Managing Environmental Impacts in Existing Dam projects.

Teesta-IV HEP (520 MW) project in North Sikkim District of Sikkim by M/s. NHPC Ltd- Regarding Amendment in Environmental Clearance. http://environmentclearance.nic.in/writereaddata/Form-1A/Agenda/080720196NSM8VB225thfinalagenda-converted.pdf
DAMS
Maharashtra Dam Collapse Issue Report Says No Major Deficiency in 1,352 Dams Inspected The latest report on dam safety has stated there are 297 dams in Maharashtra with "rectifiable deficiencies" which need immediate attention and another 1,055 have minor issues. An official said the upside of the report was that none of the dams in the state have any major deficiency which could lead to failure.
The report studied 1,352 of the 1,358 dams in the state, he informed. Of the 297 dams with rectifiable deficiencies, 94 dams are above 30 metres in height and are termed as Class I structures, while the rest 203 are Class II with heights varying between 15-30 metres, an official explained. https://www.news18.com/news/india/week-after-tiware-dam-collapse-report-says-no-major-deficiency-in-1352-maharashtra-dams-inspected-2222127.html  (8 July 2019)
Another report on Maharashtra Dam Safety issues. No money for repair and maintenance, now Mah is asking World Bank to loan money for Dam repairs! https://mumbaimirror.indiatimes.com/mumbai/other/296-dams-in-maharashtra-need-urgent-repairs/articleshow/70156673.cms  (10 July 2019)
How a dam disaster led to urban sprawl  Report on Panshet dam breach impact:- Panshet Dam Disaster Early on July 12, 1961, the Panshet dam burst, destroying around a 1,000-feet portion of the embankment in the process. The pent up energy of the waters cascaded towards Pune city. By mid-morning, the flood had reached Khadakwasla dam. The nearly century-old structure held for five hours before getting washed away by the surge of water.
Entire villages along the river Mutha's path got destroyed as the river raged towards the city. What people believed to be a normal rise of water due to the monsoons, soon turned out to be a flood that disrupted 15,000 lives! The destruction of the two dams alone was a loss upwards of Rs 5-7 crore. Much more than building a sturdy concrete or masonry dam at Panshet! A study by the Gokhale Institute gives out details of the loss suffered by businesses, traders, workers all the way down to rickshawalas and tongawalas. https://www.dnaindia.com/analysis/column-how-a-dam-disaster-led-to-urban-sprawl-2771702  (14 July 2019)
Dam levels in interiors still low despite heavy rain The usable or live water storage levels in all dams in Maharashtra on July 11 touched 17.52% as against 28.77% on the same day last year, despite the ongoing heavy spells of rain in the state.
Of the six revenue regions, the dams in drought-hit Aurangabad in Marathwada have been most severely affected. The percentage of live water storage has plunged drastically here, from 13.42 on July 11, 2018, to 0.81 on the same day this year. Water resources department officials said the Marathwada region has witnessed a few heavy rain spells this monsoon.
The Aurangabad division, which includes Aurangabad, Beed, Hingoli, Nanded, Osamanabad and Parbhani districts, has been worst hit. For instance, eight out of nine major projects in the division currently have zero water storage. Storage levels in the Aurangabad region were anyway less last year. https://timesofindia.indiatimes.com/city/pune/dam-levels-in-maharashtra-interiors-still-low-despite-heavy-rain/articleshow/70187617.cms  (12 July 2019)
Sardar Sarovar Dam Narmada project erased tribal cultures, food habits The Narmada Valley Development Project was aimed at capitalising the annual flow of over 40,000 million cubic metre of water from the river. When proposed, it was one of the largest river valley projects of the world, which included the construction of 30 major, 135 medium and 3,000 minor dams across the Narmada river.
A team of activists spent almost a year travelling and documenting these communities to understand the loss of culture and identity in the region. Kasturi Adhikary, Vinaya Kurtkoti and Shatakshi Gawade began their exploration in the submergence areas of two prominent dams of the project. The Bargi dam, first of the big dams to have been constructed and the Sardar Sarovar Dam, the largest in the project. The stories bring in identity and cultural crises among various tribal communities along the Narmada.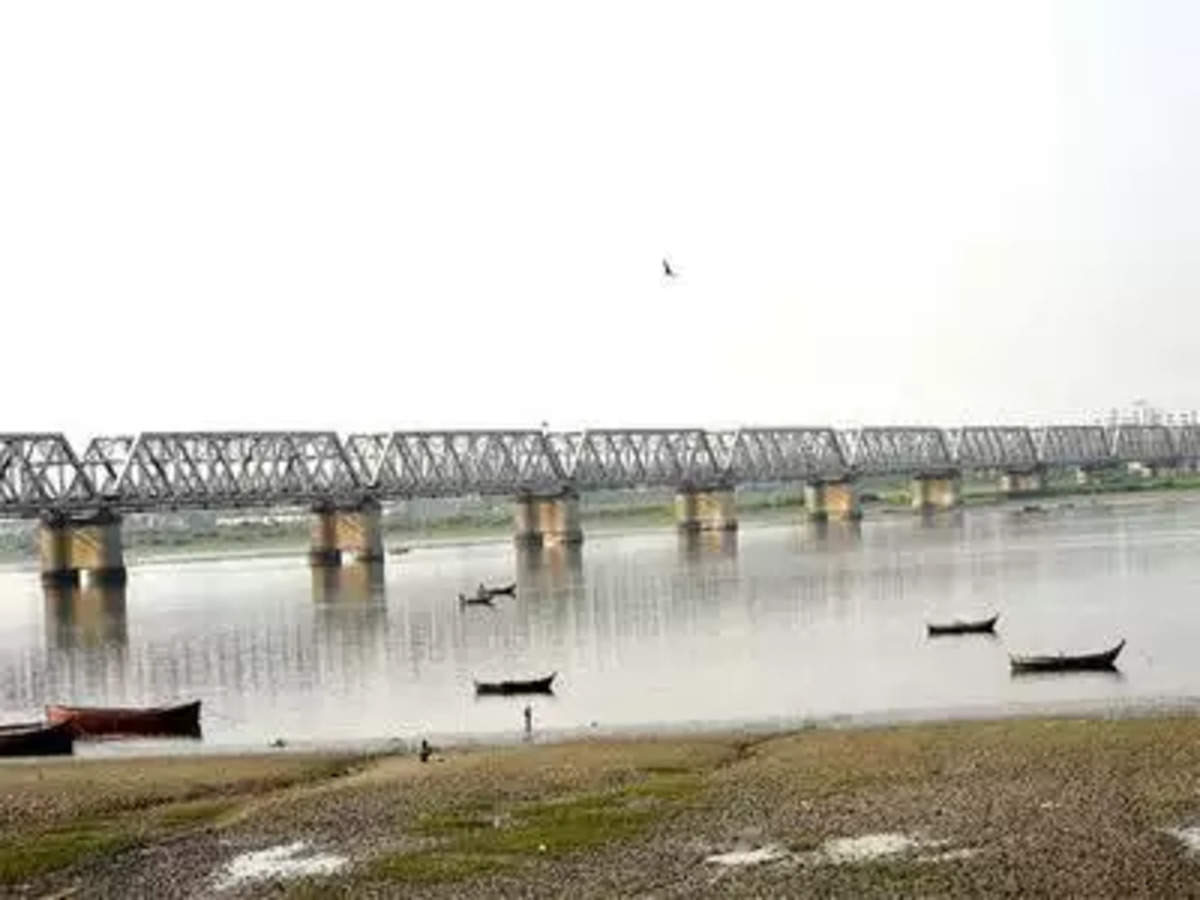 "There are 163 kinds of tribal foods found in the jungle (green leafy vegetables, mushrooms, fruits) that were once a part of the Baiga diet but are now disappearing from their plates. Millets were once a staple food for the Baiga community, and now they are only consumed as medicine when the need arises. This is the tragedy meted out due to the construction of dams across Narmada," said Kasturi, while sharing their experience with people under the title ""Narrating Cultures Submerged", in the city on Thursday.
The Baigas had their ancient farming method, called 'bewar', a unique agro-ecological practice. "In this natural farming method, up to 12 crops are grown together. The Baigas cultivated traditional millets, grains and beans, and supplemented them with foraged fruit, tubers and other forest produce. But with time and the push towards high-yield crop varieties, these traditional methods were left behind and the traditional knowledge was neglected. This led to large-scale impoverishment and malnourishment," she said.
How such experiences are relevant in Tamil Nadu? "With Mekedatu dam project looming over us, it is time for all of us in Tamil Nadu to understand that dams go beyond just environmental concerns. They erase cultural memory and they leave communities on the banks of rivers with fading identities," said Vinaya. https://timesofindia.indiatimes.com/india/how-narmada-project-erased-tribal-cultures-and-food-habits/articleshow/70196278.cms  (12 July 2019)
Protest against filling of Sardar Sarovar dam More than 900 people from over 50 villages of Madhya Pradesh staged a dharna outside the Narmada Control Authority (NCA) office in Indore on July 11, fearing flooding of their villages if the Sardar Sarovar Dam was filled to its brim in September as per the schedule set in a meeting in 2017.
A day ahead of a review meeting of representatives of Madhya Pradesh, Gujarat, Maharashtra and the Centre on the project in New Delhi, Narmada Bachao Andolan's Medha Patkar exhorted the MP Govt to take a firm position against filling up of water upto 138.68 metres even as rehabilitation of people remained incomplete. At least 15 representatives each from villages of Barwani, Dhar and Khargone districts submitted their demands. The meeting mentioned shifting those affected rather than rehabilitating them before September.  https://www.thehindu.com/todays-paper/tp-national/900-protest-against-filling-of-sardar-sarovar-dam/article28393724.ece  (12 July 2019)
As per another report, the NCA has prepared a schedule to increase dam's water level which will touch 131.18 meter mark by August 12. This will lead to submergence of Chikhalda and Nisarpur village of Dhar and is expected to affect around 20,000 families. As per NCA's schedule, water level in the dam will increase to 134.18 meter by August 31, which will submerge many villages of Manawar. The water level will rise to 137.72 meter by September 30 which will lead to submergence of Khalghat along with many villages of Dhar and Barwani district. The authority has calculated that after it will be filled to its full capacity of 138.68 meter by October 15, 194 villages of Dhar, Barwani, Alirajpur and Khargone districts will go under water. Navadatohari will be the last village of Khargone district to submerge at this level. https://timesofindia.indiatimes.com/city/indore/194-villages-in-4-districts-to-go-under-water-by-oct-15/articleshow/70198871.cms  (13 July 2019)
Meanwhile the Gujarat govt has said that the state still has to complete 10,795.81km of various canals including minor and sub-minor canals. The government has claimed that against the target of providing irrigation facility to 18.45 lakh hectares from Sardar Sarovar Project, the government has been able to irrigate 16.51 lakh hectares.
– In March 2018, during a discussion in the house, Patel had said, "Our government will complete the unfinished canal network by the end of 2019. Some 52,231km of the canal network has been completed and 10,532km of work is under progress." So in 16 months, the work to be done has increased rather than decreasing. The government has already spent Rs 70,167.55 crore on the project. What stopped the govt from completing the canal network is still a mystery. https://timesofindia.indiatimes.com/city/ahmedabad/10796km-of-minor-canals-incomplete/articleshow/70198840.cms  (13 July 2019)
The Gujarat government admitted in the assembly that in the two years between June 1, 2017 and May 31, 2019, there have been 207 breaches in Narmada canals. In the reply to a question by Danilimda Congress MLA Shailesh Parmar, the government said that there had been 124 canal breaches between June 1, 2017 and May 31, 2018 and 83 breaches for the same period in 2018-19.
The government also said that Rs 77.82 lakh had been spent in two years on repairing these 207 breaches. The government said breaches in canals were reported as farmers were not lifting the water they were allotted resulting in overflows from the banks, rainwater was making its way into the canals or as some objects were obstructing the water flow. The government also cited mongoose and rat burrows as one of the many reasons for breaches in Narmada canals. https://timesofindia.indiatimes.com/city/ahmedabad/207-canal-breaches-in-2-years-govt-blames-rats/articleshow/70198805.cms  (13 July 2019)
Polavaram Dam Experts visit dam site The high-power expert committee constituted by the Andhra Pradesh government to look into irregularities, if any, in the construction of the Polavaram multipurpose project on Wednesday visited the dam site under the leadership of committee chairman and former Engineer-in-Chief P. Subbaraya Sarma, as the flood water began flowing over the incomplete cofferdam built to protect the Earth-Cum-Rock-Filled Dam across the main section of the river.
The cofferdam was built up to 35 ft above mean sea level. Mr. Sarma, along with other members of the committee and former E-in-Cs L. Narayana Reddy, Raymond Peter, former Chief Engineer Abdul Basheer, inspected the spillway, the spill channel, twin tunnels and the making of the radial gates. The flood in the river at the dam site crossed one lakh cusecs mark over the day, Irrigation Department sources said. https://www.thehindu.com/news/national/andhra-pradesh/expert-panel-visits-polavaram-dam-site/article28364586.ece  (11 July 2019)
Kaleshwaram Project Centre says Telangana govt made no formal request  Telangana government has made no 'formal requests' regarding national project status for the Kaleshwaram Lift Irrigation Scheme (KLIS), said Minister of State for Jal Shakti, Rattan Lal Kataria, in the Lok Sabha on Saturday, July 13, 2019. CM of Telangana vide letter dated 11-02-2016 requested that Kaleshwaram Project be accorded the status of National Project. However, no formal request in prescribed proforma has been received, he said. the total expenditure of the project, as on June 2019, was Rs 50,481 crore. "It would benefit 15 districts, and the balance cost of the project is estimated to be around Rs 30,000 crore. http://www.newindianexpress.com/states/telangana/2019/jul/14/telangana-government-made-no-formal-requests-for-kaleshwaram-lift-irrigation-scheme-clarifies-ministry-of-jal-shakti-in-parliament-2003550.html   (14 July 2019)
Kerala Water level down in Idukki dam Water level in Idukki Dam in Kerala is at 12.65%, lowest in 15 years. KSEB blames IMD for making prediction of normal monsoon, when rainfall in Kerala is over 40% deficit. https://timesofindia.indiatimes.com/city/kochi/only-12-65-water-left-in-idukki-reservoir/articleshow/70198965.cms  (13 July 2019)
EPW Aging large dams and future water crisis Ageing large dams are the blind spots of India's water policies. More than 4,000 large dams reach the minimum age of 50 by 2050, preparing the ground for a future water crisis. The consequences and probable remedies of such a crisis are analysed here. https://www.epw.in/journal/2019/26-27/perspectives/ageing-large-dams-and-future-water-crisis.html   (July 2019)
West Bengal Atrai river drying up due to construction of dam in Bangladesh: CM Interesting to know that Mamata Banerjee has told State Assembly that River Atrai is drying up because of dams' construction in Bangladesh and New Delhi is not seriously taking up the issue with Dhaka.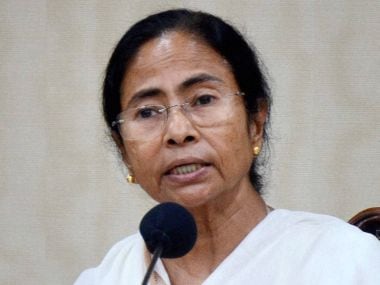 "Because of the dam, people of South Dinajpur district are suffering. Everything from the state has been sent to the Centre but the Centre is watching the matter and taking it lightly," Banerjee informed the House in response to Opposition's question over the issue.
In recent years, its flow has got severely affected by barrages and river-controlling structures in Bangladesh. Locals allege that after Bangladesh constructed a dam a few years ago, the riverbed had started to dry in summers. "I have spoken to Bangladesh PM Sheikh Hasina as well as Prime Minister Narendra Modi on this issue," Mamata informed the State Assembly. https://www.firstpost.com/india/mamata-banerjee-says-atrai-river-drying-up-due-to-construction-of-dam-in-bangladesh-accuses-centre-of-taking-matter-lightly-6963851.html  (9 July 2019)
IWT India releasing more water to Pakistan than before This is only partial information: "India released around 7,700 cusec of water from Ferozepur barrage and 2,300 cusec of water from Madhopur barrage on the Ravi river to be flowed to Pakistan between May 21 and June 20 this year, according to the data provided by the government."
– Kataria said that "every effort is made" to avoid flow of water downstream of international border by controlling the releases from the Bhakra, Pong and Ranjit Sagar (Thein) dams located on Sutlej, Beas and Ravi rivers respectively. https://www.nationalheraldindia.com/india/india-is-releasing-more-water-to-pakistan-than-before-know-why   (8 July 2019)
'Shahpur-Kandi dam to be functional in 3 years' Shahpur-Kandi dam project on the Ravi river will be functional by 2022, most likely in the first half of the year, Union minister Jitendra Singh said July 13. He said the Centre prepared fresh documents which were signed by Punjab CM Amarinder Singh and J&K Governor Satya Pal Malik and the work on the project started in November 2018. Singh said the project would cost around Rs 2,800 crore and upon completion.
Referring to the Ujh Multipurpose Project, Singh said, it was also revived by the Modi government after nearly half a century. But the execution of work got delayed because it has been planned to set up a simultaneous canal system so that the surplus water from the dam could be made to flow through the canal into neighbouring Indian states of Punjab, Haryana and Rajasthan, rather than flowing into Pakistan. https://www.outlookindia.com/newsscroll/shahpurkandi-dam-to-be-functional-in-3-years-jitendra-singh/1574439  (13 July 2019)
No progress since six months in Rs 5850 Cr Unjh Multi purpose project in Ravi basin in Kathua, the revised cost was approved by MoWR in Jan 2019. The Public Health Dept is supposed to lift 10 MGD water from the project to supply to Kandi area in Kathua district, but has no made plans for this. Water is also to be lifted for irrigation. https://www.tribuneindia.com/news/jammu-kashmir/ujh-multipurpose-project-in-disarray/802118.html  (15 July 2019)
INTERLINKING OF RIVERS
Telangana BJP MP opposes interlinking Interesting to see BJP leader questioning NEED for River Linking. Though this call is welcome: "Fix your institutions by improving the coverage of water supply infrastructure from 70 per cent to 100 per cent. Reduce your T&D losses from 60 per cent to 20 per cent. Control illegal theft of water and punish the tanker mafia." http://www.newindianexpress.com/states/telangana/2019/jul/14/telangana-bjp-leader-questions-need-for-river-linking-2003552.html   (14 July 2019)
INTERSTATE WATER DISPUTES
Centre Single tribunal to hear water disputes The Union Cabinet has approved the Inter-State River Water Disputes (Amendment) Bill, 2019 that will help adjudicate disputes relating to waters of inter-State rivers and river valleys. A version of this bill was first introduced in the Lok Sabha in 2017 but it subsequently lapsed. The Bill seeks to amend the Inter State River Water Disputes Act, 1956 to streamline the adjudication of inter-State river water disputes. A key feature of the bill is the constitution of a single tribunal with different Benches, and the setting of strict timelines for adjudication.
The Bill also proposes a Dispute Resolution Committee set up by the Central Government for amicably resolving inter-State water disputes within 18 months. Any dispute that cannot be settled by negotiations would be referred to the tribunal for its adjudication. The dispute so referred to the tribunal shall be assigned by the chairperson of the tribunal to a Bench of the tribunal for adjudication.
The Bill can also affect the composition of the members of various tribunals, and has a provision to have a technical expert as the head of the tribunal. Currently all tribunals are staffed by members of the judiciary, nominated by the Chief Justice.  https://www.thehindu.com/todays-paper/tp-national/single-tribunal-to-hear-water-disputes/article28365737.ece  (11 July 2019)
PIB release on the issue:-  Constitution of a single tribunal with different benches along with fixation of strict timelines for adjudication will result expeditious resolution of disputes relating to inter-state rivers. The amendments in the Bill will speed up the adjudication of water disputes referred to it.
When any request under the Act is received from any State Government in respect of any water dispute on the inter-State rivers and the Central government is of the opinion that the water dispute cannot be settled by negotiations, the Central Government constitutes a Water Disputes Tribunal for the adjudication of the water dispute. http://pib.nic.in/PressReleaseIframePage.aspx?PRID=1578194 
Godavari Linking Godavari diversion through Telangana would be detrimental to Andhra  Expressing apprehensions over the proposed diversion of Godavari river water to Srisailam through Telangana, Andhra Intellectuals Forum members, retired engineers and irrigation experts say it will prove counterproductive to the interests of Andhra Pradesh.
– "Now, it is being contemplated to take Godavari water to Srisailam through canals and tunnels passing through Telangana, which is not only costly but also unviable, given the difficulty in getting clearance to acquire land and laying tunnels through the tiger reserve," he said, while urging irrigation engineers and policymakers to design the interlinking of rivers in such a manner that it will not affect the interests of Godavari, Krishna and other deltas in the State. http://www.newindianexpress.com/states/andhra-pradesh/2019/jul/14/godavari-diversion-through-telangana-detrimental-to-andhra-pradesh-experts-2003604.html  (14 July 2019)
Mekedatu Dam EAC violating SC order: TN CM K. Palaniswami on July 10 told Union Environment Minister Prakash Javadekar that the EAC for River Valley and Hydro Electric Projects under his ministry is violating the final order of the Cauvery Water Disputes Tribunal and the SC judgement. In a letter to Javadekar, the text of which was released to the media, Palaniswami said the EAC has included Karnataka's proposal for grant of fresh Terms of Reference to the Mekedatu Balancing Reservoir and Drinking Water Project in its meeting scheduled to be held on July 19, 2019. In a similar letter to the Union Jal Sakthi Minister Gajendra Singh Shekhawat, the CM has requested the former to take up the matter with the Environment Ministry. https://energy.economictimes.indiatimes.com/news/renewable/environment-ministry-panel-on-hydropower-projects-violating-sc-order-tn-cm/70167518  (11 July 2019)
Kerala Inter-State River Water Hub State govt has decided to establish a permanent hub in Palakkad for handling inter-State river water disputes. The Inter-State River Water Hub will become a reality in three months.
The decision was taken at the tri-monthly review meeting of the Irrigation Department convened by Water Resources Minister K. Krishnankutty here on July 11. The facility will be constructed at a cost of Rs. 1.5 crore.
The meeting decided to plan new irrigation schemes for the growth of the agriculture sector. A special panel of experts will be formed for the planning process. The Irrigation Department plans to introduce a unified software for all its offices to ensure speedy movement of files. https://www.thehindu.com/todays-paper/inter-state-river-water-hub-in-kerala/article28393800.ece  (12 July 2019)
RIVERS AS NATIONAL WATERWAYS
Nepal keen on exploring Gandak river route for trade: IWAI Nepal is keen on exploring new waterways for "cleaner and greener" bilateral trade with India, and has proposed Gandak river route for cargo transport, a top official of Inland Waterways Authority of India (IWAI) said July 12.
Under the current arrangement between the two countries, cargo reaches Varanasi in Uttar Pradesh, Kalughat in Bengal or Sahebgunj in Jharkhand via National Waterways-1 on Ganga-Bhagirathi-Hooghly river system, before being transported to the Nepal border on road, covering over 170km.
The IWAI chairman also said that technical studies were necessary to determine if the Gandak route was feasible for the transport of cargo. If the proposal is approved, cargo from Haldia and Kolkata docks can directly reach Nepal on waterways, offering immense cost advantage and convenience to the stakeholders. https://www.businesstoday.in/current/economy-politics/nepal-keen-on-exploring-gandak-river-route-for-trade-says-iwai-official/story/354302.html  (7 June 2019)
LOCAL WATER STRUCTURES

 
Tamil Nadu 10,000 check dams to be constructed by March 2020: CM Government has announced the construction of 10,000 check dams in the year 2019-20 to store the run-off water from rains. The check dams will come up in Vellore, Tiruvannamalai, Cuddalore, Kanchipuram, Villupuram and Tirunelveli districts at a cost of Rs 312 crore, as per reports.
CM Edappadi K Palaniswami said that these check dams will be constructed in rural areas of these districts to aid better irrigation and replenish the ground water table in those areas. The dams will be built with concrete and boulders based on the groundwater mapping done by the central government in collaboration with the National Remote Sensing Centre, Hyderabad, and the Tamil Nadu Water Supply and Drainage Board. The check dams will be constructed by workers enrolled with the MGNREGA. https://www.thenewsminute.com/article/10000-check-dams-be-constructed-tn-districts-march-2020-cm-105236  (11 July 2019)
URBAN RIVERS
GODAVARI Maharashtra Godavari river throws up 4 tonne waste on its banks Nashik Municipal Corporation (NMC) has collected around 4 tonne of garbage from the banks of river Godavari after the water level in the waterbody receded on July 8. Collection of waste in such huge amount is an indication that the river still polluted despite Bombay high court directing the local agencies to ensure that the river remains free of pollution.
"The NMC had spent Rs 472 crore on building drainage and storm water lines in the city under the Jawaharlal Nehru National Urban Renewal Mission (JNURMS).The works were completed by 2013-14, but there is no use of work done under the JNURMS and the money spent stands wasted," said Devang Jani, social activist. https://timesofindia.indiatimes.com/city/nashik/godavari-river-throws-up-4-tonne-waste-on-its-banks/articleshow/70143054.cms  (9 July 2019)
Kathajodi, Odisha Pollution of Kathajodi river by civic body unabated In blatant violation of restrictions imposed by the NGT and State Pollution Control Board, direct discharge of untreated sewage into river Kathajodi by Cuttack Municipal Corporation (CMC) continues unabated.
The waste water generated from the city is collected in medium, small and tertiary drains stretching for about 1,724 km in and around the city. It then flows into two main stormwater channels. However, most of the waste water which flows through MSWC from Patapola to Matagajpur is directly discharged into Kathajodi through Khannagar sluice gate without treatment.
As per SPCB's report, Kathajodi has become a junkyard courtesy the CMC's glaring apathy as it continues to discharge waste water downstream, making the river unfit for drinking, bathing or irrigation. The findings of the report also suggest that pollution level of the river comes under level C category which means that its water cannot be used for consumption, bathing and irrigation without treatment. http://www.newindianexpress.com/states/odisha/2019/jul/12/pollution-of-kathajodi-river-by-civic-body-in-odisha-unabated-2002752.html  (12 July 2019)   
RIVERS
Tamil Nadu HC dismisses govt.'s petition challenging NGT's ₹100-cr. fine The Madras High Court on July 12 held that orders passed by the NGT can be challenged only before the Supreme Court and not the High Courts. The court was of the view that Section 22 of the NGT Act of 2010 provides for an appeal only to the Supreme Court.
Justices R. Subbiah and C. Saravanan passed the ruling while dismissing a writ petition filed by the State government challenging NGT's February 13 order tentatively fixing ₹100 crore as compensation to be paid by the government for its consistent failure to clean the Adyar and Cooum rivers as well as the Buckingham Canal.
The judges dismissed the petition solely on the ground that there was an alternative and effective remedy of approaching the Supreme Court. They rejected the government's contention that appeals could be filed either before the High Court or the Supreme Court. "Section 22 of the Act clearly stipulates that any person aggrieved by any award, decision or order of the Tribunal may file an appeal to the Supreme Court… Therefore, the jurisdiction of this court has been impliedly excluded by inclusion of the words 'Supreme Court' and the writ petition filed before this court is not maintainable," the Division Bench said. https://www.thehindu.com/news/cities/chennai/hc-dismisses-govts-petition-challenging-ngts-100-cr-fine-cooum-adyar/article28416363.ece  (13 July 2019)
Gujarat Banas dries up, farmers continue to pump water from riverbed The Banas River looks like a battlefield or a flat ground as it has totally dried up. But people are still using engines to draw water and irrigate their fields. Farmers have dug pits in the river with the help of engines to extract underground water. More than 200 engines have been pressed into service.
Banaskantha district is named after the 266 km long Banas river. In this area, 80 per cent of irrigation is done using groundwater by farmers in the Samhi tehsil who grow cumin.In 2018, the monsoon in Gujarat was very poor which caused the river to totally dried up. But groundwater is plentiful and is easily available on digging a 25 to 30 feet deep pit. In 2017, a severe flood had hit the area refilling all the wells in the area. Monsoon failed the next year, but the groundwater is still plentiful. https://dbpost.com/as-banas-river-dries-up-completely-gujarat-farmers-continue-to-irrigate-their-fields/  (14 Feb. 2019)
GANGA Uttrakhand Video of mounds of garbage in Laxman Ganga goes viral The clip, uploaded on June 28 and shot by a group of students from Jaipur, who had gone to the Hemkund Sahib Gurdwara, shows undergarments, plastic bottles and single-use raincoats choking the water body. Forest and environment minister Harak Singh Rawat said that orders have been issued to clear the garbage at the earliest as the area is an eco-sensitive region.
"The origin of the river has been littered beyond imagination. The pictures say it all. Discarded undergarments, aluminium cans, plastic bottles, tetra packs and raincoats made of polythene have been dumped here," JS Maithani, said. He added that the littering was not a one-time occurrence but happened every year during the tourist season. https://timesofindia.indiatimes.com/city/dehradun/trash-choking-laxman-ganga-river/articleshow/70109210.cms  (7 July 2019)
Uttar Pradesh Professor Vijaya Nath Mishra of BHU has shared pictures in a series of tweets to show the "reality of Ganga river in the heart of Banaras.  https://www.ndtv.com/india-news/bhu-professor-vijaya-nath-misras-tweets-bring-back-focus-on-ganga-pollution-in-varanasi-2066817   (9 July 2019)
YAMUNA Delhi Cabinet okays panel report on Yamuna floodplain project The Delhi Cabinet on July 9 approved an interdepartmental committee report on the Yamuna floodplain natural water storage project. The pilot project, which the Delhi government claims is the first of its kind in the country, has the potential of ending the city's water shortage. The project is aimed to start in a month's time.
As per govt, most of the requisite approvals for the pilot project, according to the statement, had been received barring two from the NGT committees, which are expected "very soon". The interdepartmental committee report, the government further said, had recommended that an amount of Rs. 77,000 per acre per year should be paid to the farmers for leasing out their land for the ambitious pilot project. https://www.thehindu.com/todays-paper/tp-miscellaneous/tp-others/yamuna-floodplain-water-storage-project-on-fast-track/article28366024.ece  (11 July 2019)
The project envisages the creation of reservoirs on the Yamuna floodplain to conserve rainwater to fight city's fast depleting water table. No concrete would be used in the construction of the reservoir and that the river's normal flow would not be disturbed.
The water conservation project will be spread on a vast patch of the floodplains from Palla to Wazirabad of which a significant portion belongs to the farmers. To acquire the land on lease the government had formed a five-member committee to negotiate the rental with the farmers. https://timesofindia.indiatimes.com/city/delhi/delhi-govt-fast-tracks-yamuna-water-conservation-project/articleshow/70161949.cms  (10 July 2019)  
Release treated water in Yamuna: Delhi CM to Haryana govt CM Arvind Kejriwal on July 8 requested the Haryana government to release treated water into the Yamuna river, just as Delhi is doing. At present, Delhi produces around 500MGD of treated water in its STPs out of which around 85MGD is used to water a section of the city's parks and gardens. The rest is released into the Yamuna.
"If we release 56.4 crore litres of water (from the upcoming Okhla STP) into the Yamuna, it will flow downstream into the part of Haryana that is woefully short of water for irrigation. If Haryana reciprocates and releases an equal amount of water downstream into Delhi from the northern part of the river, it will satisfy Delhi's drinking water needs as well. This could be hugely beneficial for both states," Kejriwal said. https://www.hindustantimes.com/delhi-news/release-treated-water-in-yamuna-delhi-cm-kejriwal-to-haryana-govt/story-4fjrGwPLlD2IrzHaQVQ0wO.html  (9 July 2019)
SDMC lifts 120 MT debris from Yamuna belt The South Delhi Municipal Corporation (SDMC) removed 120 metric tonnes of garbage and debris from the Yamuna River belt. The locations where this cleaning took place are areas adjacent to Zakir Nagar, Batla House and Delhi Noida Direct flyway.
According to the SDMC, the removed debris and garbage have been taken to ILFS C&D waste processing site at Shastri Park and some landfill sites. Approximately 5,000 trucks carrying garbage are currently lying at the site which includes 90-95 % mix garbage, 4 to 8 per cent municipal solid waste and 1-3 % plastic waste which has to be transported to the waste to energy/designated site of SDMC.
However, the civic body noted that they lack sufficient resources owing to which the desired pace of cleaning will be difficult to achieve. "As per an estimate, 10 tipper trucks…shall have to be engaged per day along with backhoe loader for which an amount of Rs 2,54,18,600 will be required for an exercise to be continued in 365 days," it said in a statement.  http://www.newindianexpress.com/cities/delhi/2019/jun/23/south-delhi-municipal-corporation-lifts-120-mt-debris-from-yamuna-belt-1993934.html  (23 June 2019)
RIVERS BIODIVERSITY
Bihar Endangered dolphins spotted in Mahananda river Fourteen endangered Ganga river dolphins were spotted in Mahananda by a team of Vikramshila Bio-diversity Research and Education Centre (VBREC), TM Bhagalpur University, during a survey of the river conducted recently.
Spotting of 14 dolphins, including seven adults and six subadults, has been recorded by the survey team in a 45 kilometre stretch of the river. Besides Mahananda, Parman, Bakra, Kankai and Mechi rivers were also surveyed but no dolphins were spotted there.
The survey was the first official attempt of documenting suitability of habitat and preparing inventory of biodiversity of rivers apart from population estimation of endangered species and threats concerning the species. https://www.hindustantimes.com/patna/endangered-dolphins-spotted-in-bihar-s-mahananda-river/story-JdCFf4EVSZV6c9Noxu16tN.html  (8 July 2019)
IWAI Speed restrictions and sound alerts mooted for protection of dolphins Restricting the speeds of vessels and blowing sirens and horns is how the Ministry of Shipping plans to safeguard the population of the Ganges River Dolphin, in the country's one dolphin reserve through which National Waterway-1 connecting Haldia to Varanasi passes.
The response by the Ministry was tabled in Parliament on July 11 in response to a question by Congress MP Shashi Tharoor. Mr. Tharoor asked about steps taken by the government to ensure that the dolphins will not be adversely affected by the National Waterways Project, among other questions on the subject.
The Vikramshila Gangetic Dolphin Sanctuary (VGDS), from Sultanganj to Kahalganj on the Ganga in Bihar is the only dolphin sanctuary in the country. The Ministry in its response admitted that the Sultanganj-Kahalgaon stretch of National Waterway-1 passes through it. https://www.thehindu.com/sci-tech/energy-and-environment/speed-restrictions-and-sound-alerts-mooted-for-protection-of-dolphins/article28429832.ece  (14 July 2019)
India is home to 1,256 species of orchid, says first comprehensive survey The Botanical Survey of India has come up with the first comprehensive census of orchids of India putting the total number of orchid species or taxa to 1,256. Orchids of India: A Pictorial Guide, a publication detailing all the species of India was unveiled earlier this month by the MoEF.
A State-wise distribution of orchid species point out that the Himalayas, North-East parts of the country and Western Ghats are the hot-spots of the beautiful plant species. The highest number of orchid species is recorded from Arunachal Pradesh with 612 species, followed by Sikkim 560 species and West Bengal; Darjeeling Himalayas have also high species concentration, with 479 species. While north-east India rank at the top in species concentration, the Western Ghats have high endemism of orchids. https://www.thehindu.com/sci-tech/energy-and-environment/india-is-home-to-1256-species-of-orchid-says-first-comprehensive-survey/article28429797.ece  (14 July 2019)   
FISH, FISHERIES, FISHERFOLKS
Himachal Pradesh Dead fish in river Officials of the State Pollution Control Board have ordered disconnection of power of two industrial units in the Nalagarh industrial area after the officials found laxity in their effluent discharge mechanism. The action follows a fish mortality incident which had come to light last week where thousands of fish were found dead in Jagatkhana river owing to untreated toxic industrial effluents which had been let out by some industrial units. https://www.tribuneindia.com/news/himachal/dead-fish-in-river-2-indl-units-lose-power/800248.html  (11 July 2019)
SAND MINING
SANDRP Blog 3 kids die in sand mining pits Illegal sand mining operations continue to take the lives of innocent people in India. So far there have been dozens of violent incidents and tragic accidents involving illegal sand mining activities.
The latest in the series is death of 3 kids in two different Indian states on a single day of July 7, 2019. The first incident killing two adolescents is reported from Yamuna Nagar district of Haryana state. https://sandrp.in/2019/07/12/3-kids-drowned-to-death-in-a-day-in-illegal-sand-mining-pits/  (12 July 2019)
SANDRP Blog Sand Mafia build illegal bunds on Ken river Weathering of the rock material found along the river, makes Ken rich in Balu, which is of light orange colour quartz. It is coarser with particles bigger than usual grey colour sand. This sand or Baalu is locally known as Morang. The general perception is that the Morang makes stronger bond with cement.
Hence it is mined indiscriminately and used widely in construction. This virtue of Morang has made Ken River preferred destination for organized sand mafias in the region. The stretch of river particularly in Panna and Banda districts are hotspot for large illegal sand mining. The river also forms boundary between MP and UP for about 53 km, this stretch is routinely ravaged by mechanized excavation of riverbed. https://sandrp.in/2019/07/13/sand-mafia-build-illegal-bunds-in-ken-river/  (13 July 2019)
Report SEIAA heads criticize EIA 2019 draft criticized So far the EIA 2019 that has been circulated to States is a 'zero draft' meaning that it is at a stage where comments are being sought from State authorities after which the draft will be modified and then further opened to public comments.
Responding to the draft, the chairman of the Bihar SEIAA said the District Magistrate (DM) in the State is also the 'District Mining officer' who is tasked with executing mining licence deeds. These officers usually had a "target" to collect revenues from mining activities, he said.
"Making the DM the chairman (of the DEIAA) would be self-serving for grant of environmental clearance," B.N. Jha, Chairman, Bihar SEIAA noted. He also said the DM doesn't have technical expertise in matters of environment and ecology. S. Narayanan, Member Secretary, Harayan State Pollution Control Board, raised similar objections and said that having the DM as a chief would "dilute environmental regulations." The head of the Mizoram SEIAA has said the State couldn't afford to allocate "human resources" for a DEIAA. https://www.thehindu.com/sci-tech/energy-and-environment/plan-for-district-environment-impact-assessment-panels-under-fire/article28313596.ece  (7 July 2019)
Puducherry Indiscriminate sand mining continues unabated in Thenpennai Illicit sand mining from the Thenpennai riverbed in the villages abutting the inter-State border has come to cause severe ramifications both from the point of systematic destruction of the river, forcing it to change its course to damaging the groundwater aquifers, leading to intrusion of seawater in the surrounding villages, adversely affecting the environment. Despite an order of the NGT and prohibitory orders clamped by the SDM (South) to curb sand mining, little appears to have been done in this regard as indiscriminate sand mining continues unabated.  https://www.thehindu.com/news/cities/puducherry/indiscriminate-sand-mining-continues-unabated-in-thenpennai/article28314189.ece  (8 July 2019)
Rajasthan State ranks 2nd in illegal sand mining cases Despite SC ban, desert state stands second in the country in terms of illegal sand mining cases registered in 2018-19. This was stated by Union Mines Minister Prahlad Joshi in Lok Sabha in response to a question. Joshi said, 17,118 cases were registered in Rajasthan, while Uttar Pradesh tops the chart with 24,445 cases.
As per the data, the state government also seized 29,3846 vehicles for illegally ferrying bajri. A senior official at mining department said, "In 2016-2017, 3,945 illegal mining cases were registered. This subsequently increased to registration of 6,632 cases in 2017-2018," he said.
Rajasthan is perhaps the only state in the country which has an entire battalion of armed police dedicated for anti-mining operations, yet the mining mafia continues to expand its wings in the state. The data also makes evident that mining mafia is blatantly violating Supreme Court ban by excavating bajri from riverbeds. However, Rajasthan police is not slapping stringent charges on mafiosi to put a leash on the flourishing trade.
The state's reply in the Lok Shabha reads, the state police has only lodged 2,620 FIRs between 2016 and 2019. Where in state like Tamil Nadu, 22,956 FIRs have been lodged.
As per criminal law, the accused involved in excavating and smuggling of barji could be booked for theft under Section 378 of IPC, but a close examination of Rajasthan police's mining cases reveals the probe is confined only to the seizure of the vehicle under the Motor Vehicles (MV) Act. In assembly session, deputy leader of opposition Rajendra Rathore too raised the issue of illegal mining. He said in absence of policy, the state is facing a revenue loss of Rs 11 crore per day. https://timesofindia.indiatimes.com/city/jaipur/dubious-feat-raj-2nd-in-illegal-sand-mining-cases/articleshow/70209868.cms   (14 July 2019)
Uttar Pradesh Sand mining 'mafia' leader granted bail Nine months after Sanjay Momnathal was booked under the stringent NSA Act for illegal sand mining, the 'mafia' leader was granted bail from Luksar jail in June. As per Gautam Budh Nagar SSP Vaibhav Krishna, the mafia has been granted bail by the Allahabad high court on procedural grounds stating that his notice of NSA extension "did not reach him on time".
In August 2018, the district administration had slapped Section 3(2) of the NSA Act against Sanjay for being involved in illegal sand mining in the district as he had tried to change the natural course of the Yamuna river by building miniature dams near Tilwada village.
Sanjay has been booked in over 17 cases under the Mines and Minerals Act, Gangster Act and multiple cases of theft, attempt to murder, assault on government official and extortion in different police stations of Greater Noida. The NSA was invoked after the irrigation department and police claimed that Sanjay's activities had the potential to disrupt the flora and fauna of western Uttar Pradesh and affect the livelihood of thousands of people. https://timesofindia.indiatimes.com/city/noida/sand-mining-mafia-leader-granted-bail/articleshow/70150537.cms  (10 July 2019)
4 IAS Officers Transferred The government transferred on July 10 four IAS officers, including those whose premises in the state were searched by the CBI in connection with a mining scam. The central probe agency has registered two cases in the UP mining scam, naming former minister Gayatri Prajapati and four IAS officers as accused, and carried out searches at 12 locations in the state.  The agency's FIR names Prajapati, a former minister in the Samajwadi Party government, and then principal secretary in the geology and mining department Jiwesh Nandan, special secretary Santosh Kumar, then district magistrates Abhay and Vivek. https://thewire.in/government/four-ias-officers-transferred-as-cbi-investigates-up-sand-mining-scam  (11 July 2019)  
Andhra Pradesh Tribals oppose mining near Kalyana Lova reservoir Mining along the embankment of Kalyana Lova reservoir has been an issue since last one year. And the tribal people have been demanding the suspension of mining on the hills that have been part of the catchment area. Apart from mining activity, which is hurting the bunds, the stone revetment, which protects the water logging area, is coming off.
Kalyana Lova reservoir and dam was the first medium irrigation project in Visakhapatnam district. It has been serving the people, especially the farming community since 1978, and irrigating close to 5,000 acres for about 5,000 farming families. The main source of water is from Varaha river that flows from hills in the Agency between G. Madugula and Chintapalli mandal. https://www.thehindu.com/news/national/andhra-pradesh/tribal-people-oppose-mining-near-kalyana-lova-reservoir/article28365154.ece  (11 July 2019)
Despite the State government imposing a ban on sand mining until the new policy comes into force, some contractors are going ahead with quarrying in a brazen violation of the government's order.
On July 11 night, a few persons were caught red-handed while mining sand at reaches in remote villages under Tiruvuru, Vuyyur and Kanchikacherla mandals. On a tip-off from villagers, the police raided the places, seized tractors and took five persons into custody.  "The contractors were involved in illegally mining sand from Munneti Canal in the village and storing the same in godowns. Sand and vehicles used for mining were seized and the accused were taken into custody," said CI Satish.
Same is the situation in Karakatta villages of Vuyyur mandal. By colluding with officials of the Revenue department, contractors are mining sand from the reaches and selling it at high prices in the black market. http://www.newindianexpress.com/states/andhra-pradesh/2019/jul/13/illegal-sand-mining-in-andhra-pradesh-five-held-tractors-seized-2003304.html  (13 July 2019)
Tamil Nadu 9 arrested, 5 vehicles seized for indulging in illegal sand mining The city police arrested nine people on charges of indulging in illegal sand mining on the riverbed of Kudamurutti river and recovered five vehicles including an earthmover, car and two trucks used to mine sand in the wee hours of Thursday. Revenue officials have started investigating the matter.
According to police, based on a tip, a team of police from Cantonment led by assistant commissioner Manikandan rushed to the Kudamurutti river in Mela Panjappur area where they found a group of people mining sand. https://timesofindia.indiatimes.com/city/trichy/9-arrested-5-vehicles-seized-for-indulging-in-illegal-sand-mining/articleshow/70183375.cms  (12 July 2019)
WETLANDS, LAKES, WATER BODIES
Report Failure to conserve wetlands adds to growing water crisis None of the 29 states and 7 Union territories has notified their wetlands, which are critical for groundwater recharge and storing flood waters during runoff events, as mandated under Wetland Rules 2017, shows government data.
India has about 757,060 wetlands, with a total wetland area of 15.3 million hectares, accounting for nearly 4.63% of the total geographical area of the country. https://www.hindustantimes.com/india-news/failure-to-conserve-wetlands-adds-to-growing-water-crisis/story-gZ48aawkJvSObnilgnBbUL.html  (13 July 2019)
Uttarakhand Govt to set up committees to conserve wetlands State government has ordered officials of the forest department to set up two committees for the conservation of wetlands in the state. According to sources, forest minister Harak Singh Rawat has directed officials to set up two committees – a technical and grievance one – to deal with issues related to wetlands.
While the technical committee would focus on the environmental and technical aspects, the grievance committee would resolve the issues raised by locals. The officials of these committees would be assisted by sub-committees in each district headed by the district magistrate. Uttarakhand has 178 wetlands out of which 53 are under serious threat. https://timesofindia.indiatimes.com/city/dehradun/ukhand-to-set-up-committees-to-conserve-wetlands/articleshow/69948976.cms  (26 June 2019)  
WATER OPTIONS
Bundelkhand:– महुआ ब्लॉक के पड़ुई गांव के 58 वर्षीय किसान नवल किशोर ने खेतों की सिंचाई के लिए वर्ष 2009-10 में बिना सरकारी मदद लिए तालाब बनवाया और वर्षा जल संचय किया। इस पानी को मोनो ब्लॉक से खेतों तक पहुंचाया। नवल कहते हैं, प्रयोग सफल रहा, लेकिन ग्रामीण हंसी उड़ाते रहे। 2016-17 में संसाधन जुटाकर अपने और अपने भाई के खेत में दो और तालाब बनवाए। लगातार फसल और सुधरती आर्थिक स्थिति से ग्रामीणों को तालाब की महत्ता समझ में आने लगी। लोग आए और तालाब खोदवाने की बात कही।
तब नवल ने इसे अभियान के रूप में शुरू किया और गांव-गांव किसानों से संपर्क कर जलसंकट और सिंचाई की जरूरत का हवाला देकर तालाब बनवाने के लिए जागरूक किया। पडुई के बदले हालात देखकर ग्रामीणों को बात समझ में आई और उन्होंने भी तालाब खोदकर उसके पानी का प्रयोग सिंचाई के लिए किया। पडुई में अब लबालब भरे पांच तालाब और आसपास के डेढ़ सौ से अधिक गांवों में 1800 तालाब बन चुके हैं। नवल ने इस वर्ष 300 से अधिक तालाब खोदवाने का लक्ष्य रखा है। https://epaper.jagran.com/epaper/10-jul-2019-105-garwal-edition-garwal-page-11.html# 
Also see, example of better alternatives for Bundelkhand rather than Ken Betwa link. https://indianexpress.com/article/india/water-conservation-how-bundelkhand-is-keeping-drought-at-a-distance-by-recharging-wells-5829222/  (15 July 2019)
Rajasthan Amid scarcity Laporia has plenty of water Chauka system of Laporia in Rajasthan. The conservation movement that started in Laporiya has now spread to 58 villages and, in each case, is run by the villagers themselves. No government body is involved. The people build the 'chaukas', carry out maintenance and desilt channels. https://www.ndtv.com/india-news/how-one-rajasthan-village-still-has-water-even-after-a-long-dry-summer-2069363   (14 July 2019)
Similarly the the well-recharge technique is helping farmers to channelise the wasted rain water for irrigation purposes. https://www.indiatoday.in/india/story/well-recharge-technique-rajasthan-farmers-water-scarcity-1560786-2019-07-02  (2 July 2019)
Karnataka People's barrage saves water, improves farmers' lives Loan waiver is not a sustainable answer to the agrarian crisis and farmer suicides. Government cannot help farmers all the time, we have to help ourselves," says septuagenarian Gurappa Badger of Jamkhandi in Bagalkot district where small cultivators like him have found a sustainable solution to farmers' woes with 'India's first people's barrage', built across the river Krishna.
While politicians in the state squabble over the proposed Rs 53,000 crore farm-loan waiver, Gurappa and other members of farmers' association Krishna Teera Rayat Sangha are working on an ambitious plan to make all farmers in the region debt-free. They believe that right to water is the solution to stop farmer suicides and control agrarian crisis. The Sangha controls the flow of excess water, manages pumping and distribution of water from the reservoir, which they have named 'Shrama Bindu Sagar'.  https://timesofindia.indiatimes.com/city/bengaluru/karnataka-how-a-peoples-barrage-saves-water-improves-farmers-lives/articleshow/70053753.cms  (3 July 2019)
GROUNDWATER
MoWR Water in 1,186 blocks 'over-exploited': Govt Ground water levels in various parts of the country are declining because of continuous withdrawal and 1,186 blocks have been categorised as 'over- exploited', Lok Sabha was informed on July 11. "As per the 2017 assessment, out of the total 6,881 assessment units (Block/ Taluks/ Mandals/ watersheds/ Firkas) in the Country, 1,186 units in 17 states and Union territories have been categorised as 'over-exploited' where current annual ground water extraction is more than annual extractable ground water resource," he said. https://timesofindia.indiatimes.com/india/water-in-1186-blocks-over-exploited-government-tells-lok-sabha/articleshow/70171426.cms  (11 July 2019) 
Fast-depleting groundwater reserves being mapped As part of 'Har Ghar Jal to provide water to every household, a major work on mapping the fast depleting groundwater reserves is on across the country. India has 447 billion cubic metres of replenishable groundwater reserves, of which 60-70 per cent goes off in irrigation.
The government has launched mapping of the groundwater reserves of the 24 lakh sqkm of mappable area, of which 10 lakh sqkm has been mapped, and the rest will be completed over the next year or so.  The data would be useful in formulating policy regarding groundwater reserves and to utilise it carefully. https://www.thehansindia.com/news/national/har-ghar-jal-fast-depleting-groundwater-reserves-being-mapped-545299  (10 July 2019)
Telangana Groundwater dips to alarming levels As per the data collected by the Central Ground Water Board (CGWB), the groundwater levels in the State this year is worse than the average groundwater level of the last decade (2009-2018).  The CGWB collected groundwater data from 557 wells in the State. When the groundwater data from these wells collected during the pre-monsoon season this year, as compared to their average groundwater levels for the period 2009-2018 collected during the same season, it was found that there is a decline in 366 wells (or 66 per cent of all wells). http://www.newindianexpress.com/states/telangana/2019/jul/12/groundwater-in-telangana-dips-to-alarming-levels-2002827.html  (12 July 2019)  
Maharashtra Statewide survey to map groundwater fluctuation over 40 years According to GSDA experts, there are groundwater reserves amounting to 30 billion cubic metre (BCM) available, spread and unevenly distributed across the state. Of this, reserves equivalent to a maximum of 15 BCM can be extracted for drinking, irrigation or other purposes together.
Some initial observation has suggested that the demand for groundwater jumped during the decade from 1985 to 1995 and thereafter, the demand has been rising even though the available reserves has remained stagnant.
The agency plans to increase the total number of wells tracked by at least 10 times. "We will be soon covering 31,000 wells in the state, which will be monitored for the groundwater tables," said the GSDA director. Until now, the network comprised of 3,192 wells in Maharashtra. https://indianexpress.com/article/cities/mumbai/pune-statewide-survey-to-map-groundwater-fluctuation-over-40-years-likely-soon-5819926/  (8 July 2019)
Punjab Groundwater drops to alarming levels  A recent draft report by the Central Ground Water Board (CGWB), the central government's groundwater monitoring agency, has warned of a dystopian future for Punjab. At the current rate of extraction of its underground water resources, Punjab will soon be a desert state, as "all available groundwater resources till the depth of 300 meters (about 1000 feet) in the state will dry up in 20 to 25 years," a news story quoted the report as saying.
In the land of the five rivers, Jhelum, Chenab, Ravi, Sutlej, and Beas, where the great big canals of independent India were built to support the Green Revolution of the Sixties, a huge water crisis looms large. According to CGWB, 110 out of the 138 blocks in Punjab are 'overexploited' — a category that defines underground water resources as being under great stress, requiring intensive monitoring and evaluation, and with no scope of further groundwater development. https://india.mongabay.com/2019/07/hope-runs-dry-as-groundwater-sources-in-punjab-drop-to-alarming-levels/  (5 July 2019)
Assam Groundwater depletion According to the GWRE- 2013 annual ground water draft, the domestic and industrial water usage in Kamrup (Metro) district that covers Guwahati city is 3,225 hectometer. The projected demand for domestic and industrial usage till 2025 is expected at 3,461 hectometer.
Although the 2017 ground water resource estimation is yet to be published, sources believe that the report will not be too different from the 2013 one. However, when one sees the projection till 2025, availability of ground water may be a cause of serious concern. The official added that even the hilly areas that receive ample rainfall need to be cautious as the rainwater gets washed away before getting absorbed. https://timesofindia.indiatimes.com/city/guwahati/in-wake-of-water-crisis-assam-fights-groundwater-depletion/articleshow/70051748.cms  (3 July 2019)
URBAN WATER
Mumbai New unwanted dam in Tansa will kill 719 hectare forest The Brihanmumbai Municipal Corporation has planned the ambitious Gargai Dam project that will require 719 hectares of forest in the Tansa Wildlife Sanctuary near Shahapur. But conservationists are worried about the adverse impact the unnecessary dam will have on the biodiversity there. Wildlife lovers visiting Tansa Wildlife Sanctuary spotted the critically-endangered Forest Owlet in the region a few years ago, after which researchers have pressed for the conservation of this avian habitat.
– The BMC has submitted an updated proposal about the dam project to the Ministry of Environment Forest and Climate Change (MoEF&CC) on July 5. The project, which includes constructing three new dams – Gargai , Pinjal and Damanganga, will require Environment Clearance (EC) for which the BMC is yet to apply. It had first submitted a proposal in this regard last year. https://www.mid-day.com/articles/mumbai-new-dam-in-tansa-will-kill-719-hectare-forest/21303188   (8 July 2019)
Chennai Trains May Not Quench Parched City's Thirst The first 50-wagon train carrying 2.5 million litres of water to Chennai arrived in the city on July 12 but transporting water by special trains may not quench the parched city's thirst – it needs at least 525 million litres of water everyday. The water supply by special trains would be less than 2 per cent of Chennai's daily demand, according to rough estimates.
The state government plans to run four water trains everyday to ferry 10 million litres a day from Mettur reservoir, about 350 km away from the city. However, the special trains may not be able to enhance the water supply, officials say. The state will pay the railways Rs. 32 lakh a day for the four trains. Meanwhile, the water level at Mettur Dam, the source of the water for the special trains, is currently less than half of the average level. https://www.ndtv.com/chennai-news/why-water-trains-to-chennai-may-not-quench-parched-citys-thirst-2068808  (13 July 2019)
BBC World Service Radio program THE INQUIRY on "How can Chennai's water crisis be solved?". Presented by Ruth Alexander and Produced by Kate Lamble, the 23 minute program includes four experts: Jayram Venkesan, Jayashree Venkateshan, Shekhar Raghvan and Himanshu Thakkar. https://www.bbc.co.uk/sounds/play/w3csytg6
Bengaluru City to face water crisis As per BWSSB Chairman, Tushar Girinath, the situation (low water levels in reservoirs) is true and alarming. There has been little or no rain in the catchment areas. "If the water level in KRS reservoir does not improve, the BWSSB will have no choice but to start rationing water supply. No concrete decision has been taken so far. We are watching the situation closely and discussing the matter with the government also," he said.
– Every day 1450 mld water is supplied to Bengaluru city, 70 per cent of which is from KRS and the rest from Kabini (which also fluctuates depending on water upstream), said a BWSSB official. There are also 10,000 borewells under BWSSB limits, which are being used by people to draw water, of which 1,000 are defunct. Also water through 63 tankers is being supplied to areas where there is no BWSSB pipelines. http://www.newindianexpress.com/cities/bengaluru/2019/jul/07/will-bengaluru-face-chennai-like-water-crisis-monsoon-has-the-answer-2000567.html   (7 July 2019)
So far, monsoon rainfall has been dismal in the Cauvery catchment areas. The monsoon picked up late and it rained heavily only for a few days before the clouds receded. The low rainfall in Cauvery is not just a concern for Bengalureans (as Cauvery is the major source of drinking water to the city) but is also a worrying factor for the farmers in Mandya and other districts; this can also lead to another water dispute between Karnataka and Tamil Nadu. https://bangaloremirror.indiatimes.com/bangalore/others/where-is-the-rain-this-time/articleshow/70133683.cms  (9 July 2019)    
The reservoirs in the state paint a grim picture, after the poor rainfall in the state from the Southwest Monsoon (SW). Compared to last year, 13 reservoirs in the state have very less water stored and experts fear if there are no showers in the next few weeks, we will have to deal with a dry year ahead. https://bangaloremirror.indiatimes.com/bangalore/others/state-dams-looking-at-a-grim-future/articleshow/70149855.cms  (10 July 2019)
Hyderabad CM wants a dedicated drinking water reservoir Water diversion from Krishna Godavari fail to quench city's growing thirst and CM instruct creation of new barrage to be fed by Mallanna Sagar and Konda Pochamma dams which are getting water from the Kaleswaram project:-  CM K Chandrashekhar Rao has instructed the officials concerned to construct a dedicated drinking water reservoir for Greater Hyderabad to mitigate the drinking water problem and to put an end to the drinking water crisis forever in the twin cities. The CM suggested that Godavari water from Mallanna Sagar and Konda Pochamma Reservoirs should be supplied to fill up the proposed Reservoir whenever it is required and from time to time. He also instructed the Irrigation, RWS officers to immediately prepare estimates on the proposed Reservoir, pipes etc., after having a joint meeting. https://www.thehansindia.com/telangana/cm-wants-a-dedicated-drinking-water-reservoir-for-hyderabad-544848  (8 July 2019)
City's groundwater drops like never before According to the researchers of Telangana Groundwater Department, the average groundwater level during June 2019 dropped to 14 meters below ground level(mbgl) from 12.7 mbgl in 2018. The worst-affected areas include densely crowded areas like Marredpally, Asif Nagar, Trimulgherry, Charminar, Hasmatpet, Shaikpet, and Ameerpet.
Speaking about the situation, an official said that the Kaleshwaram Lift Irrigation Project is expected to pump a massive volume of Godavari water and make it available to large areas in the State. Kaleswaram water would be also allocated for Hyderabad, which would be a boon to the city and also lower the city's dependence on groundwater. https://www.thehansindia.com/news/cities/hyderabad/hyderabad-citys-groundwater-level-drops-like-never-before-543576   (4 July 2019)
48 days of drinking water left Compared to last July, water levels in all the reservoirs this July are incredibly down by 12 ft, giving sleepless nights to the Water Board. Weeks after monsoon officially entered Telangana, there are no fresh inflows in the drinking water sources — Nagarjunasagar (Krishna), Sripada Yellampally (Godavari) and twin reservoirs of Osmansagar and Himayatsagar. "By this time, the levels go up by 5-10 ft in all the water sources. But, not even 1 ft of water has been added to the existing levels," admitted director-technical, HMWS&SB, V Praveen Kumar.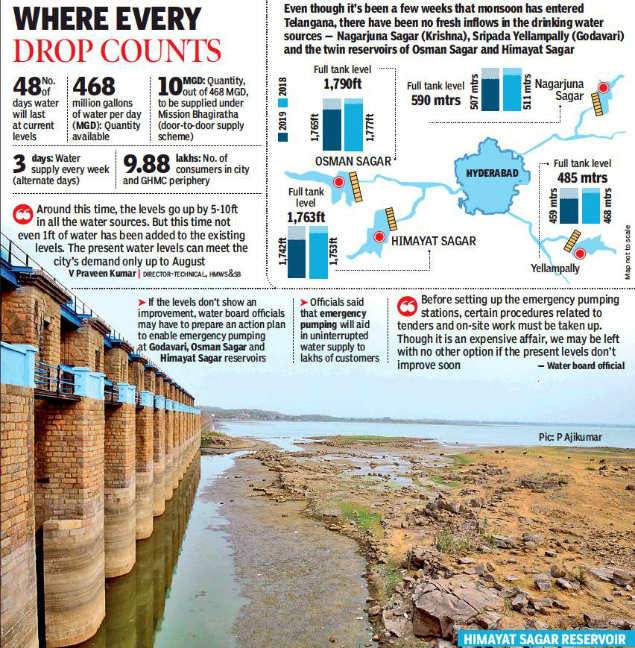 Senior officials surmise that the present levels in all the drinking water sources would serve the city's needs till the end of August. The Water Board is presently supplying 166 million gallons of water per day. https://timesofindia.indiatimes.com/city/hyderabad/city-has-just-48-days-of-drinking-water-left/articleshow/70198833.cms  (13 July 2019)  
With the steady increase in the flood over the last 10 days to river Godavari at Kaleshwaram, the point where one of its major tributary Pranahitha confluences with it, the engineers of the Kaleshwaram Lift Irrigation Project are getting ready to lift the river water to take it to Mid Manair Reservoir by the month-end.
Although the gates at Babli barrage across the Godavari river course in Nanded district of Maharashtra were lifted on July 1 as per the mandate of the Supreme Court, there has been no flow in the river towards Sriramsagar due to lack of rain in the catchment areas. Yellampally barrage located below Sriramsagar has been getting small flood for about a week and it was recorded at over 600 cusecs on Saturday. https://www.thehindu.com/news/cities/Hyderabad/godavari-waters-to-be-lifted-at-kaleshwaram-by-month-end/article28307422.ece  (6 July 2019)
Visakhapatnam Bid to lift Godavari water for city With poor rain in the catchment areas resulting in hardly any inflows into the Yeleru reservoir, the mainstay of water supply to the city, officials are making arrangements for lifting of water from Purushottapatnam Lift Scheme on the Left Main Canal (LMC) of the Polavaram Project on the Godavari.
Lifting into the LMC at Purushottapatnam is expected to be taken up once the flow reaches 40,000 to 50,000 cusecs and second stage lifting into the Yeleru reservoir, 52 km away, sources said. In the absence of inflows into the reservoir and the demand for irrigation picking up lifting had become necessary. https://www.thehindu.com/news/cities/Visakhapatnam/bid-to-lift-godavari-water-for-city/article28307593.ece  (7 July 2019)
Lucknow Builders dent half of total water reserves With rapid urbanization changing the skyline of Lucknow, the state capital has also lost 46 per cent of its water bodies. Most of them are also polluted with waste and sewage. The state government and the Supreme Court have made various interventions to stop instances of land-grabbing and construction over water bodies but the situation remains beyond control.
Officials are unwilling to speak on the issue since encroachment, invariably, has the backing of political leaders. The District Magistrate also did not respond to calls. According to a survey conducted by the Lucknow Municipal Corporation, there were a total of 964 ponds in the city in 1952. The number declined to 494 in 2006.  
The situation of the Gomti River is at its worst today. The Gomti is a groundwater-fed river and is replenished by its various tributaries. According to the Pollution Control Board, the flow of the Gomti has reduced by 35 to 40 per cent over the years. At some points, one can easily cross the river on foot since the water is only waist deep.
The river is at its filthiest along the 13-km stretch in Lucknow and has been declared as the most polluted river stretch in the country by the CPCB. Increased biotic pressure, reduced ecological flow, deterioration of major tributaries, siltation and encroachment of the river's catchment area has left the river dry and filled with sewage and sludge. https://www.timesnownews.com/mirror-now/in-focus/article/water-woes-worsen-builders-dent-half-of-lucknows-total-water-reserves/450648  (8 July 2019)
Una With a two metre decline in groundwater level in the last 10 years, the Union Ministry of Jal Shakti has included Una in the list of 255 water-stressed districts in the country. https://www.tribuneindia.com/news/himachal/una-among-255-water-stressed-dists/799325.html   (9 July 2019)
Mohali German company Veolia to build Rs 115 Cr water treatment plant by Dec 2020 for Mohali, sourcing water from Bhakra Canal.  https://www.tribuneindia.com/news/chandigarh/german-firm-to-construct-water-treatment-plant-in-mohali/802266.html  (15 July 2019)
MHUA 17 of cities, towns facing water crisis The Ministry of Housing and Urban Affairs has prepared a list of cities and towns facing water shortage in the country. The list states that out of a total of 4,378 urban areas governed by municipal bodies, nearly 756 – or 17% of urban areas in India are facing acute water scarcity.
Among the states, Tamil Nadu has the maximum number of such urban areas followed by Rajasthan and Uttar Pradesh. To tackle the crisis, the Centre has ordered states and urban local bodies (ULBs) to carry out focused activities in two phases; from July 1st to September 15th, and then again from October 1st to November 30th. Also, ULBs have been asked to set up a cell for effective monitoring of rainwater harvesting. All four municipal areas of Delhi, including NDMC are included. https://timesofindia.indiatimes.com/india/17-of-cities-and-towns-face-water-shortage-tn-tops-list/articleshow/70120516.cms   (8 July 2019)
Addressing water filter paradox:- There are two ways in which the crises of sorts can be averted. First, it should be made mandatory for the urban water utilities to flag their supplied water quality periodically for consumers to make an informed choice on picking the right filter to make an informed choice on picking the right filter to match the suspected water quality.  
Second, and perhaps more important, is the need to regulate the water filter industry. Not only should each brand explicitly reflect its water recovery data, it must carry a clear message on what quality of input water would suit best the RO filter under reference. It will then be left for the consumer to take a call. https://www.deccanherald.com/opinion/panorama/addressing-the-water-filter-paradox-746320.html  (11 July 2019)
WATER POLLUTION
Gujarat Luna's Lone War for Clean Water For the past decade, the groundwater in the village of Luna has been contaminated. Due to the effluents released by industries, the water in the village has turned red. Members of this village, along with environmentalist Rohit Prajapati, have been looking to address the issue with the government, but to no avail. With negligent industries and an indifferent government, the future of the small community hangs in the balance. https://thebastion.co.in/politics-and/environment/in-the-eye-of-the-storm-lunas-lone-war-for-clean-water/  (11 July 2019)
WATER
Interview Without De-Bureaucratisation, We Can't Solve Water Problem' India must end its "hydro-schizophrenia" to avoid an impending water crisis, says Mihir Shah, an economist and chairperson of the 2016 committee that recommended water sector reforms. He recommends a cohesive and coordinated approach. As per him India needs "de-bureaucratisation of water" to solve its water challenges, which requires partnerships with stakeholders such as universities, research centres, panchayati raj institutions and urban local bodies.
India is the world's largest groundwater extractor–accounting for 12% of global extraction. Water management in India suffers due to "hydro-schizophrenia", Shah says, adding that this can only be changed if organisations such as the CWC and CGWB can be merged to improve water governance. The Shah committee had suggested such a merger to form a National Water Commission (NWC) to streamline water governance and management. https://www.indiaspend.com/without-de-bureaucratisation-we-cannot-solve-indias-water-problem/  (13 July 2019)
Good to see top edit in TOI on water issue, but this shows how clueless the author is. There is no direction or clarity here, mostly only confusion. How are you going to adapt? What are storage options? These questions are not even asked. https://timesofindia.indiatimes.com/blogs/toi-editorials/adapt-to-change-drought-in-chennai-and-flooding-in-assam-are-two-different-faces-of-the-same-problem/  (15 July 2019)
Budget 2019 Big talks on water Budget analysis for water sector by Amita Bhaduri of India Water Portal: Himanshu Thakkar of SANDRP, is cautiously optimistic about the seemingly greater political attention to water as a national issue. "The finance minister said that the Jal Jeevan Mission would include creation of local infrastructure for source sustainability like rainwater harvesting, groundwater recharge and management of household wastewater for reuse in agriculture. This is welcome and one has to see how it will be planned along with ensuring equity and sustainability."  https://www.indiawaterportal.org/articles/budget-2019-talks-big-water  (10 July 2019)
As per this report, the full list of 1592 blocks in 256 districts that are taken up under the Jal Shakti Abhiyaan is not available, but this report says that it includes 1186 over exploited, 313 critical blocks and 93 blocks having limited water availability, total coming to 1592.  https://www.livemint.com/news/india/centre-scrambles-to-tackle-worst-water-crisis-in-decades-1562607252112.html  (8 July 2019)
The Modi government has promised piped water to every rural Indian household by 2024. To get anywhere near that goal, it will have to take on the encroachers, with all their political connections. In many cases, it will find government offices built on such land. It remains to be seen what the government will do about it. Will the nearly-static budget allocation to the Jal Shakti ministry hinder these efforts? "The Prime Minister has said this has to be a peoples' movement, and our minister has said a peoples' movement does not need money, it needs people," a bureaucrat wryly points out. https://indiaclimatedialogue.net/2019/07/09/with-no-new-money-indias-water-ministry-struggles/  (9 July 2019)
Meghalaya State is all set to have a proper water policy The state Cabinet on July 12, approved the draft water policy after an elaborate presentation and detailed discussion at a meeting chaired by CM Conrad K Sangma. It also aims at ensuring protection and conservation of catchment areas of all water sources to prevent degradation of the quantity and quality of water sources. The policy has also focused on the need to construct check dams to stop rain water from flowing into Bangladesh "within an hour" because Meghalaya is a hill state. https://www.hindustantimes.com/india-news/meghalaya-becomes-first-state-to-come-up-with-water-policy/story-eORJdawl5L7wtTLJTinQmI.html  (14 July 2019)
Andhra Pradesh Villagers face water shortage More than 600 villages in the Anantpur district are facing acute water shortage with the number of villages reeling under water crisis shooting up to 644 from 600 within 25 days. http://www.newindianexpress.com/states/andhra-pradesh/2019/jul/03/villages-of-anantapur-district-in-ap-face-water-shortage-as-groundwater-plunges-to-new-depths-1998778.html  (3 July 2019)
Haryana Villagers protest against lack of water supply Residents of 11 villages in Jind, who are on hunger strike for water supply to their area, have decided to write a letter to the President, seeking mercy killing. The villagers have been holding a dharna for the last 21 days at Dharodi village, seeking access to potable and irrigation water by connecting Dharodi minor with Bhakra canal at Belarkha village. Residents of Dharodi, Belarkha, Kharal, Frain Kalan, Frain Khurd, Karmgrah, Nahra, Khanpur, Hamergrah, Loan and Kanhakhera have been protesting for water supply for a long time now. https://timesofindia.indiatimes.com/city/chandigarh/angry-over-no-water-supply-residents-of-11-villages-seek-mercy-killing/articleshow/70166082.cms   (11 July 2019)
DELHI WATER
Delhi to audit its water resources for revival Delhi government has asked the district magistrates, along with other departments and urban local bodies, to conduct a baseline survey of water resources in the capital so that they could be revived for future water conservation. The move comes under the Union government's recently launched Jal Shakti Abhiyan, for which the first state-level meeting was held in the city July 8.
"Ten of the 11 districts in Delhi are covered under the campaign. The DMs have been asked to take the help of scientists for the task. The audit, for instance, will include identifying traditional water bodies that could be revived and other such interventions to address water shortage. The survey is intended to gather a "before and after picture"," Manisha Saxena, state nodal officer, Jal Shakti Abhiyan, said. Only North district, which is not water stressed, is not part of the campaign, she said. Most parts of the city face water shortage, especially in summer. https://www.hindustantimes.com/delhi-news/jal-shakti-abhiyan-delhi-to-audit-its-water-resources-for-revival/story-E9DjlQ6SVZQQsohNdDoZrN.html  (10 July 2019)
Farmers use toxic drain water to grow veggies Despite NGT 2015 order industries in Sonipat continue to discharge toxic effluents into Mungeshpur drain. With increasing input cost and other option being costlier, farmers are using the polluted water to grow vegetables though they know its a health hazards. Villagers are battling the water pollution in the area and cancer cases are also on the rise. https://timesofindia.indiatimes.com/city/delhi/farmers-use-toxic-drain-water-to-grow-veggies-in-north-west-delhi/articleshow/70200212.cms  (13 June 2019)
MONSOON 2019
This slideshow requires JavaScript.
Interview 'We are currently in a low rainfall epoch' Madhavan Nair Rajeevan, secretary of ministry of earth sciences speaks to Amit Bhattacharya on the Indian monsoon:
On Mumbai Deluge:- It is very difficult to attribute a particular event to climate change. The answer to whether the deluge in Mumbai was driven by climate change cannot be 'yes'. But it cannot be 'no' either. One thing that is very sure is that with global warming there will be more of such extreme events. So, Mumbai, for example, can expect more heavy precipitation events.
If you analyse the last 50-60 years of rainfall data in India, you find the frequency of extreme events has increased everywhere, except maybe in places such as Tamil Nadu, Andhra Pradesh and few others. But in other places, particularly along the western coast as well as the central plains, and over the northwest Himalayas in states such as Uttarakhand, intense precipitation events are increasing.
On changing Indian monsoon:- The monsoon is a very robust system. If you take the last 150 years of observation data, you find that monsoon has not changed much in terms of all-India average rainfall. But there are regional changes. For example, Chhattisgarh and parts of Odisha are getting less rain whereas Maharashtra, parts of Karnataka, Gujarat, J&K and some other places are getting more rainfall.
Monsoon also has a large multi-decadal oscillation that's well proven. This cycle spans around 60 years encompassing epochs of low and high rainfall. In some decades you will have more droughts. We are currently in a low epoch and can expect more below-normal monsoons for the next few years. Monsoons in the 1990s were good. But 2000 onwards, it again started going down. We have had drought years in 2002, 2004, 2009, 2014 and 2016.
On how global warming expected to impact the monsoon:- The total quantum of rainfall is not expected to change. During the 122 days of the monsoon season, we do not have rain all the time. Monsoon goes through active and break spells. What we have found is that the length of the dry spells is increasing. So, instead of eight days of dry weather, we may have ten days in future. And since the total quantum of rainfall is not changing much, this means that when it rains, it rains very heavily. The number of rainy days may reduce.
This finding is very robust and has implications for agriculture. Farmers will have to think of storing water in tanks, ponds, etc during rainy spells and use this water during the dry periods. https://timesofindia.indiatimes.com/blogs/earthshastra/we-are-currently-in-a-low-rainfall-epoch-and-can-expect-more-below-normal-monsoons-for-next-few-years/  (12 July 2019) 
Monsoon heading for 'a break' after July 15 The southwest monsoon will likely take a break after July 15, private weather agency Skymet Weather said. "The country is now heading towards break-monsoon conditions…Monsoon goes weak over most parts of the country and heavy rains are only confined to the foothills of Himalayas, right from Uttarakhand to northeast India. This is exactly how conditions will be, July 15 onward," Jatin Singh, Managing Director, Skymet, said in a company blog post on Tuesday.
July rains have so far been much better than the rains in June, which saw a deficit of nearly 33%. As of July 8, the overall monsoon shortfall (June 1-July 8) has fallen to 19%. In central India, a key region given the quantity of kharif crop sown, the deficit has fallen to 2%.
IMD on its part hasn't warned of a break but warns of a forthcoming lull. "Widespread rainfall with isolated heavy to very heavy falls likely over Western Himalayan Region, foothills of the Himalayas and northeastern states…scattered to fairly widespread rainfall likely along the West coast and isolated to scattered rainfall over rest of the country," its outlook on the evening of July 8 noted. https://www.thehindu.com/news/national/monsoon-heading-for-a-break-after-july-15/article28335157.ece  (10 July 2019)
Northern and southern parts of the country nurse varying deficits at the end of the first week of the second monsoon month of July, which is usually the rainiest of the four months. The deficit has crossed the 50-per cent mark in at least four Met subdivisions in North and North-West India.
PTI adds: The area sown under kharif crops was down by 27 per cent at 234.33 lakh hectares amid a deficit in monsoon rainfall last month, according to the latest government data.
According to the latest sowing data released by the Agriculture Ministry, the area under kharif cultivation was only 234.33 lakh hectares till the last week of the kharif season of 2019-20 crop year (July-June), as against last year's 319.68 lakh hectares. Rice, the main kharif crop, was sown in 52.47 lakh hectare till last week, down from 68.60 lakh hectare.
Pulses, especially tur, urad and moong, were sown on just 7.94 lakh hectares as against 27.91 lakh hectares a year ago, while coarse cereals were planted in 37.37 lakh hectare (50.65 lakh hectares), the data showed.
In the case of oilseeds, the area under groundnut, sunflower and soyabean was lower at 34.02 lakh hectares (59.37 lakh hectares). Among cash crops, sugarcane was sown on 50 lakh hectares (51.41 lakh hectares). Cotton acreage was lower at 45.85 lakh hectares (54.60 lakh hectares). Jute was sown only on 80 lakh hectares (7.15 lakh hectares). https://www.thehindubusinessline.com/news/heavy-to-very-heavy-rain-belt-migrating-to-north-india/article28310503.ece  (7 July 2019)
Despite the IMD declaring the start of the monsoon across New Delhi and the NCR on July 5, rainfall is expected to fall well short of normal through the middle of July.
The monsoon low that tracked westward across northern India last week brought an initial surge of rainfall to NCR; however, this low will drift eastward this week and take the downpours with it. https://www.accuweather.com/en/weather-news/flooding-threat-to-shift-eastward-in-india-as-monsoon-stalls-again-this-week/70008767  (8 July 2019)
Telangana Monsoon continues to be no-show  After June ended with 35 per cent rainfall deficit, it was hoped that the rains in July will make up for the shortfall. However, the forecasts of heavy rain in the first week of July did not come true. As per IMD the deficit rainfall for the current month is 33 per cent. The cumulative rainfall in the state this season so far is 114.6 mm against the normal 175 mm, said an IMD official.
Nearly 400 out of 589 'mandals' or blocks in the state are also facing rainfall shortage. Meteorologists attributed the deficit to the late arrival of southwest monsoon and its sluggish movement. The monsoon is also not active due to lack of favourable conditions like low pressure area. The rainfall deficit has badly hit the farm activity and the prospects of Khariff cultivation look grim.
According to figures available with the irrigation department, sowing operations could be taken up in only 12 lakh hectares against normal 16 lakh hectares so far. https://timesofindia.indiatimes.com/city/hyderabad/monsoon-continues-to-be-no-show-in-telangana/articleshow/70142913.cms  (9 July 2019)
FLOOD 2019
Dams Flood Kerala 2018 'पानी के बम' अगर फटे तो मच जाएगी तबाही केरल में पिछले साल आई प्रलयंकारी बाढ़ ने 'भगवान का अपना देस' कहे जाने वाले केरल का चेहरा ही बदल कर रख दिया है. इस बाढ़ को आए एक साल होने को है जिसमें 350 से ज्यादा लोग मारे गए थे और बड़े पैमाने पर जान-माल की हानि हुई थी.
जानकारों का कहना है कि इस तबाही के पीछे डैमों का भी बड़ा हाथ है जो राज्य में बहने वाली 44 नदियों पर बनाए गए हैं. वो इन डैमों को 'एक सुलगता हुआ पानी का बम' मानते हैं, जिनके फटने की स्थिति में पहले से भी ज़्यादा तबाही हो सकती है. केरल में 70 से ज्यादा डैम हैं, जो यहां बहने वाली 44 नदियों पर बनाए गए हैं. इनमें से कई डैमों के प्रबंधन पर अब सवाल उठने लगे हैं. https://www.bbc.com/hindi/india-48925603  (12 July 2019)  
Urban Floods Mumbai How BMC and Co. sank the city again  Mumbai, a reclaimed cluster of seven islands — Colaba, Little Colaba, Isle of Bombay, Mazgaon, Parel, Worli and Mahim — receives an average 2,386 mm of rainfall every year, waterlogging the low-lying parts of central Mumbai during heavy downpours. Till 2000, the city's drainage coped well with the rains, flushing out the water into the sea within hours. Unplanned development and the BMC's inefficiency in maintaining and upgrading the city's drainage in the past two decades have severely aggravated the waterlogging problem.
The BMC is the richest civic body in Asia. Its annual budget for 2018-19 was Rs 27,258 crore. This fiscal, it has presented a budget of Rs 30,692 crore. The municipality spends 18 per cent of its budget on civic infrastructure, but that does not reflect in the city's preparedness for rains. Authorities say Mumbai's storm-water drains have the capacity to carry only 50 mm of rain-water an hour.
After the deluge of July 26, 2005, when 944 mm of rainfall in a day kept Mumbai submerged for two days, the civic body had undertaken a project to upgrade the drainage system. Fourteen years on, the Brihanmumbai Storm Water Disposal System (BRIMSTOWAD) project has completed the revamp of only 20 storm-water drains, out of the city's 51. More than Rs 20,000 crore has already been spent on the project. https://www.indiatoday.in/india-today-insight/story/mumbai-floods-rains-bmc-1564998-2019-07-09  (9 July 2019)
The CAG has slammed the flood preparedness guidelines of the BMC in its report. The report has pointed out "major deficiencies" in the existing system for management of flood risk in the MCGM (Municipal Corporation of Greater Mumbai) area.
The CAG report has pointed out discrepancies but has also raised questions over completion of basic works like nullah cleaning and widening. The reports mention the much talked about Mithi River and points out that out of the 21.588 km of widening and deepening of work of Mithi River, only 15.849 km could be completed. It also slams the BMC for the delay in work of widening of Poisar River pointing out that only 4 kms out of the 7 kms of widening was completed. The report also points out that there was a delay of six years in updating the BRIMSTOWAD project as the consultant did not submit the report as of April 2018. https://www.indiatoday.in/india/story/mumbai-rains-cag-on-bmc-1560607-2019-07-02  (2 July 2019)
The city's drainage system, built in the British era, is more than a hundred years old. It was built to drain around 25 mm of rain per hour. Though the BMC has so far spent more than Rs 10,000 crore on widening it to carry 50 mm of rainwater per hour and constructing six stations to pump out water during high tide, the improvement is invisible. Heavy rains and high tide are still blamed for flooding. The city is a 'heavy rainfall' area and receives over 2,200 mm rain over the four months of monsoon.
According to data from the meteorology department, Mumbai gets 10% of its total rainfall in a single day almost every year, which flood the city. The civic body spends crores of rupees every year but the number of flooding spots doesn't come down.
After the city was flooded in 1985, Watson Hawksley was appointed as consultant to improve the drainage system in 1989. The project, which included bigger drains, setting up of pumping stations, construction of a five-metre-wide road alongside nullahs to remove silt, removal of slums, was submitted in 1993.
The civic body started some of the work but the whole project was shelved due to its massive cost. But after the July 26, 2005 deluge, the Chitale committee report recommended implementing the BRIMSTOWAD project. Its cost has since escalated from Rs 60 crore to Rs 1,800 crore. In 2007, the Centre sanctioned Rs 1,200 crore for it.
The BMC has constructed six out of four pumping stations worth Rs 700 crore in the last 12 years. Mahul and Mogra-Andheri pumping stations remain on paper to date. Now the civic body started a three-stage project worth Rs 53 crore which requires another three years to complete. https://www.dnaindia.com/mumbai/report-rs-10000-crore-spent-so-far-but-drain-water-still-storms-mumbai-2769584  (8 July 2019)
DAM FLOODS ASSAM NEEPCO releases water downstream NEEPCO's Ranganadi DAM charged for water releases leading to floods in Lakhimpur (Assam). The present wave of flood has affected 334 hectares of crop area, 10,164 people, 1,868 big animals, 1,721 small animals and 2,528 poultry.
– The management of the RHEP at first released the excess water through the Radial Gate No 4 of the Ranganadi dam by opening it by 200mm from 1.45pm on Monday. Then the same gate was opened by 3000mm from 3pm, 2800mm from 7.15pm, 2500mm from 9.30pm, 2300mm from 10pm, 2000mm from 11pm and by 1700mm from 11.30pm. On Tuesday, the RHEP management released the excess water from the dam reservoir through the same gate by opening it by 2500mm from 4.30am, 3000mm from 5.30am, 2800mm from 10.20am, 2500mm from 12.00am, 2200mm from 1.15pm, 2400mm from 5pm and 2600mm from 6.00pm. https://www.sentinelassam.com/news/flood-hits-more-than-40-villages-across-lakhimpur-as-neepco-releases-excess-water/  (10 July 2019)
Also see, Google map of Assam Flood:- https://www.google.co.in/maps/d/u/0/viewer?mid=1fX6HAUjhrDFKJsm5JRLIW2145u4crMPU&ll=26.126868381372866%2C91.83430222849938&z=11 
The daily flood bulletin issued by Assam State Disaster Management Authority (ASDMA) said the Brahmaputra was flowing above the danger level at two places in Jorhat and Golaghat districts while the Jia Bharali river in Sonitpur district. A total of 43 villages have been affected by floods so far, it said. https://www.deccanherald.com/national/east-and-northeast/flood-hits-five-assam-districts-brahmaputra-in-spate-745850.html  (8 July 2019)
Officials of the Assam State Disaster Management Authority said the rising waters of river Brahmaputra and at least six of its tributaries made 4,23,386 people abandon their homes and move to shelter on higher grounds. But only 1,834 people, including 281 children, have moved into 53 relief camps that the local administrations have opened for the flood-affected people.
Officials estimated crop damage on 16,730.72 hectares of farmland, breaching of five major embankments in as many districts, and river erosion threatening the existence of 19 villages. As many as 64 roads and a dozen bridges have either been damaged or submerged. https://www.thehindu.com/todays-paper/tp-national/floods-displace-over-4-lakh-in-assam/article28393715.ece  (12 July 2019)
The Brahmaputra river, one of the largest in the world that cuts through the state's biggest city Guwahati, and five others are flowing above the danger mark. Six people have died so far due to Assam  floods.
Dhemaji and Lakhimpur in the tea-rich Upper Assam, and Bongaigaon and Barpeta in Lower Assam are the worst-hit districts.  Barpeta is the worst-affected with over 85,000 people seeking shelter, said the Assam State Disaster Management Authority. https://www.ndtv.com/india-news/assam-flood-live-updates-6-killed-over-8-lakh-affected-as-flood-situation-worsens-in-assam-2068816  (13 July 2019)
Heavy monsoon rains in India's northeast Assam state displaced more than a million people from their homes and flash floods killed at least 10 in the past 72 hours, state authorities said on July 13, warning the situation could worsen in coming days.
The Brahmaputra river, which flows from the Himalayas into India and then through Bangladesh, has burst its banks, swamping more than 1,800 villages in the state. https://www.businesstoday.in/current/economy-politics/assam-floods-at-least-10-dead-more-than-1-million-displaced-situation-may-get-worse/story/364217.html  (14 July 2019) 
Arunachal Pradesh Monsoon unleashes fury in West Kameng The monsoon has unleashed fury in various parts of West Kameng district as incessant rains triggered landslides and flash floods, and brought traffic on the Balipara-Charduar-Tawang (BCT) road to a complete halt.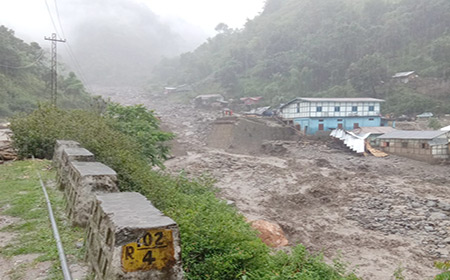 Massive landslides on July 7 blocked the BCT road at several points, which forced the administration to close down the road, while incessant rains caused unstable rocks along the Orang-Kalaktang-Shergaon-Rupa-Tenga (OKSRT) road to roll down onto the road. As per reports, hundreds of vehicles, including Army convoys and passenger taxis, remain stranded on the roads. https://arunachaltimes.in/index.php/2019/07/09/monsoon-unleashes-fury-in-west-kameng/  (9 July 2019) 
ISBT boundary wall collapses, 6 houses damaged by flood water Due to improper drainage this ISBT in Itanagar is facing repeated floods ever since its operation.  The boundary wall of Inter State Bus Terminal (ISBT), Lekhi collapsed reportedly on July July 3 morning due to heavy flow of flood water; subsequently 6 houses were destroyed by the force of water and mud.http://arunachal24.in/arunachal-isbt-boundary-wall-collapses-6-houses-damaged-by-flood-water/  (6 July 2019)
One more report on the issue:-  In what has become a common sight during monsoon season in the state capital, hundreds of passengers had a harrowing time after a flash flood triggered by rainfall on June 28 submerged the premises of the lone ISBT.
"Not having a proper outlet to drain water is the main source of the problem and if not addressed timely it could also create long-term, chronic flooding risks to the premises," he said. He added that with no action is immediately is taken there are left with no other choice but to clean the silt deposit every year.
According to Superintendent, APST Naharlagun, Gyamar Tadap, this is the second time the ISBT facility has been flooded and earlier the silt deposit was cleared engaging three earthmovers. http://arunachal24.in/arunachal-isbt-flooded-with-rainwater-and-mudslide/  (28 June 2019)
CM hints at China's role in blocking foreign funds for flood protection schemes Pema Khandu on July 8 claimed the proposed funding by international agencies for flood protection measures in the border state was being withdrawn due to objections raised by a "neighbour", an apparent reference to China. An alternative funding mechanism has been sought from the Centre to mitigate the sufferings of the people affected by the flood, he said in the assembly. He also said the funds allocated by the Centre under the Flood Damage Relief (FDR) schemes were not adequate and the state would soon take up the matter with NITI Aayog so that additional funds could be availed. https://www.firstpost.com/india/arunachal-pradesh-cm-pema-khandu-hints-at-chinas-role-in-blocking-foreign-funds-for-flood-protection-schemes-in-northeastern-state-6958131.html  (9 July 2019)
Telangana Police rescue worker caught in floods in East Godavari Four workers engaged in the construction of a  33/11 kV sub-station on the right bank of river Gowtami Godavari found themselves surrounded by surging flood water near Atreyapuram in East Godavari district on July 9.
While they were busy working, flood water suddenly rose dangerously in the river and surrounded them. http://www.newindianexpress.com/states/andhra-pradesh/2019/jul/10/andhra-police-rescue-worker-caught-in-floods-in-east-godavari-2001947.html  (10 July 2019)
As per report, the flood in the Godavari river at the Polavaram dam site, which led to the inundation of the road leading to the under-construction coffer dam cutting it o from the bank, has created a flutter. Though around 30,000 cusecs of water is recorded at the dam site, the level had been steadily rising in the past three days. Andhra Pradesh irrigation officials are worried as release of water for Godavari delta farmers has been delayed because of the coffer dam and the pumping of water by Telangana. https://pressreader.com/@Rawat_BS/csb_2p1MwngyE2K2-Ye_wrJmqvNPbnDIF1e00ajquzkrCLwmTyhgbAJOPM_lmB12ee-i  (10 July 2019)
Bihar Flood River Adhwara at Sonbarsa in Saharsa district just flowing at HFL while River Bagmati at Dheng Bridge in Sitamardhi is forecasted to cross the HFL. River Kamlabalan at Jhanjarpur in Madhubani flowing in Extreme Flood Situation with Steady trend.    
This slideshow requires JavaScript.
DISASTER
Uttarakhand Cloudburst causes widespread damages A cloudburst in the district's Chamsil village on July 4 caused widespread damages in the village though there has been no loss of life. Due to the cloudburst, a 40-metre road was totally damaged. Water supply has also been badly affected. Agricultural land has also been destroyed due to seepage of remains.
There is widespread fear amongst the villagers in the aftermath of the cloudburst. The District Magistrate Mangesh Ghildiyal said, "We received the information about the damages caused in Chamsil village. Damages to the road, water supply lines and agricultural land have been reported to us. The administration has sent a team to the site for assessing the damages caused." https://www.devdiscourse.com/article/national/586200-uttarakhand-cloudburst-causes-widespread-damages-no-loss-of-life-reported  (4 July 2019) 
बादल फटने से सारी चमसील गांव की पेयजल लाइनें भी पूरी तरह से क्षतिग्रस्त हो गई. वहीं, कई खेतों में मलबा घुसने से कृषि भूमि को बड़ा नुकसान हुआ है. इस पूरी घटना के बाद से ग्रामीणों में दहशत का माहौल है.  https://www.etvbharat.com/hindi/uttarakhand/state/rudraprayag/cloudburst-in-rudraprayag-1/uttarakhand20190704102057837  (4 July 2019)
Arunachal Pradesh Cloudburst; several stranded in flash flood, road closed A devastating cloudburst leading to massive rainfall and flash flood has made life miserable in Arunachal Pradesh. At least 800 people were reported to be stranded while many others were missing in the flash flood which left a trail of devastation at Kaspi Nala near Nag-Mandir Tenga in West Kameng District on July 8 evening.
The cloudburst triggered the flash flood, damaging over four houses, one boys' hostel and one hilly restaurant along with several vehicles and motorcycles, according to reports. Earlier in the month of April, Bomdila, the headquarters of West Kameng district experienced cloudburst causing widespread damages to the places in proximity of the township. The cloudburst was followed by torrential rain and hailstorm which created havoc in the township. https://nenow.in/north-east-news/cloudburst-in-arunachal-several-stranded-in-flash-flood-road-closed.html   (9 July 2019)
Cloudburst wreaks havoc in Bomdila Before this, an incident of cloudburst was reported from Bomdila, the headquarters of West Kameng district on April 26, causing widespread damages to the places in proximity of the township. The cloudburst was followed by torrential rain and hailstorm which created havoc in the township, said an official. The rain lashed the district headquarters for over an hour resulting in chocking of drains and spread of debris all around. https://nenow.in/north-east-news/arunachal-pradesh-cloudburst-wreaks-havoc-in-bomdila.html  (26 April 2019)
Maharashtra Landslide at Vaitarna power plant's main gate hits operations Operations at the Vaitarna hydro power plant in Igatpuri tehsil of Nashik district were affected following a landslide at its entrance gate, the police said. The landslide wrecked two police chowkies located near the main gate. Some weapons of the police personnel posted there and some motorcycles got buried under the rubble, a police official said, adding that efforts are on to clear the path. The power plant is built on Vaitarna dam, which is located around 45 km from Nashik city. The region has been experiencing heavy rains for the last few days. https://www.thehindu.com/todays-paper/tp-national/tp-otherstates/landslide-at-vaitarna-power-plants-main-gate-hits-operations/article28394087.ece  (12 July 2019)
ENVIRONMENT
Kerala SC firm on razing Maradu flats The Supreme Court has rejected a petition filed by a private builder to review its May 8 order to demolish apartment blocks at Maradu in Ernakulam district in Kerala for violating stringent coastal zone regulations. Deciding in their chambers, a Bench of Justice Arun Mishra and Justice Navin Sinha stood firm by its decision to raze the flats where over 400 families stay.
"Applications for oral hearing/hearing in open court are rejected. Having perused the review petitions and the connected papers with meticulous care, we do not find any justifiable reason to entertain the review petitions. The review petitions are, accordingly, dismissed," the July 10 order concluded. Recently, Justice Mishra had orally launched a stinging criticism of the residents for approaching another Bench to get a stay on the demolition of their apartments on the sly.
On May 8, the Bench led by Justice Mishra ordered the flats to be demolished within a month. However, on June 10 residents approached another Vacation Bench of the apex court led by Justice Indira Banerjee to get a stay. The residents had complained that they were not heard by Justice Mishra's Bench before the demolition order was passed. A livid Justice Mishra had called the act of the residents to pit the order of one Bench against another as an "absolute fraud" committed on the court.
The judge had even threatened contempt against the lawyers involved. Finally, the residents had to withdraw their plea. On June 10, the Justice Banerjee-led Bench put on hold the demolition of the buildings for six weeks. https://www.thehindu.com/news/national/kerala/sc-firm-on-razing-maradu-flats/article28387820.ece  (11 July 2019)
Andhra Pradesh It's raining sand in Rayalaseema Crop pattern changes, waning forest cover, an explosion of borewells, the death of a river, and more – have produced dramatic effects on land, air, water, forests and climate in Anantapur district.  https://ruralindiaonline.org/articles/its-raining-sand-in-rayalaseema  (8 July 2019)
Uttar Pradesh G Noida Authority has to pay Rs 2 cr for not clearing landfill The solid waste management monitoring committee released its report on Greater Noida's Lakhnavali dumping site, confirming a penalty of Rs 2 crore on the Greater Noida Industrial Development Authority (GNIDA). The penalty was recommended in April by the Central Pollution Control Board (CPCB) after a site visit. The amount was calculated based on a daily fine amount of Rs 15,000 for half of the dumping period since 2005.
The report, which has now been submitted to the NGT, adds that GNIDA has to make immediate arrangements to clear the entire legacy waste in the area within a year through bioremediation, failing which a penalty of another Rs 3 crore will be imposed. The report mentions that there is over 11.87 lakh metric tonnes of legacy waste lying at the 26-acre Lakhnavali site that is earmarked as a green belt for a botanical and zoological park. The authority has been dumping about 250 metric tonnes of waste at this site daily since 2005. https://timesofindia.indiatimes.com/city/noida/greater-noida-authority-has-to-pay-rs-2-crore-for-not-clearing-landfill/articleshow/70150414.cms   (10 July 2019)
CPCB pulls up 52 firms over handling of waste The CPCB has pulled up 52 companies — including Amazon, Flipkart, Danone Foods and Beverages and Patanjali Ayurved Limited — for not specifying a timeline or a plan to collect the plastic waste that results from their business activities.
The Plastic Waste Management Rules, 2016, (which was amended in 2018) prescribed by the Union Environment Ministry, says that companies that use plastic in their processes — packaging and production — have a responsibility to ensure that any resulting plastic waste is safely disposed of.
Under this system — called the Extended Producers Responsibility (EPR) — companies have to specify collection targets as well as a time-line for this process within a year of the rules coming into effect on March 2016. The plastic waste can be collected by the company or outsourced to an intermediary. The Rules also mandate the responsibilities of local bodies, gram panchayats, waste generators and retailers to manage such waste. https://www.thehindu.com/sci-tech/energy-and-environment/cpcb-pulls-up-52-firms-over-handling-of-waste/article28335897.ece  (9 July 2019)
Hill Stations Tourists Leaving Tonnes Of Garbage Trail  Hill stations in our country are brimming with garbage waste every passing month with tourists flocking the same with disregard to waste management.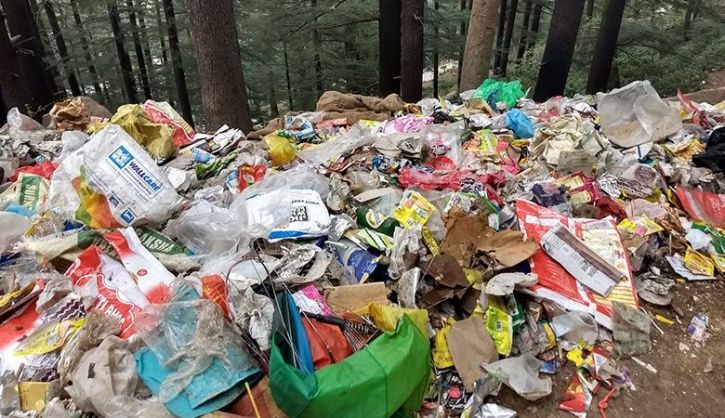 From Manali to Dharamshala and Leh, all these places where hikers trek and tourists relax are leaving a huge trail of garbage including plastic bottles, waste materials, among other articles harmful to the environment.   https://www.indiatimes.com/news/india/from-manali-to-leh-tourists-are-spoiling-nature-leaving-tonnes-of-garbage-trail-and-it-needs-to-stop-370654.html  (6 July 2019)
National 620 sewer cleaners killed since 1993 Of the total 620 cases of sewer cleaning deaths in 15 states reported since 1993, the highest number of cases at 144 are from Tamil Nadu followed by 131 from Gujarat and 75 cases from Karnataka. The other 12 states and UTs that have reported cases of deaths include Uttar Pradesh (71), Haryana (51), Rajasthan (33), Punjab (30), Delhi (28), West Bengal (18), Uttarakahnd (9), Andhra Pradesh (8), Chhattisgarh and Chandigarh (4 each) and Telangana (2).
In the 620 cases that have been identified so far, full compensation has been paid in 445 cases, partial payment has been made in 58 cases and 117 cases are pending, minister of state for ministry of social justice and empowerment Ramdas Athawale told the Lower House in a written reply to a question. https://timesofindia.indiatimes.com/india/highest-number-of-sewer-cleaning-deaths-reported-in-last-25-years-from-tamil-nadu/articleshow/70148921.cms  (10 July 2019)
CLIMATE CHANGE
National Bengal port records country's highest sea level rise in 50 years Of the major ports in India, Diamond Harbour in West Bengal located at the mouth of river Hooghly has recorded the maximum sea level increase, according to data tabled in the Lok Sabha by the Ministry of Earth Sciences.
While recent studies reveal that sea level rise in the country has been estimated to be 1.3 mm/year along India's coasts during the last 40-50 years, at Diamond Harbour the rise was almost five times higher at 5.16 mm per year. The mean sea level rise for Diamond Harbour was based on recordings over the period from 1948 to 2005. This is followed by Kandla port in Gujarat where the sea level rise was 3.18 (1950 to 2005) , followed by Haldia in West Bengal, which recorded a sea level rise of 2.89 mm a year (1972 to 2005). Port Blair also recorded a sea level rise of 2.20 mm per year (1916-1964).
Going by the data from the Ministry of Earth Sciences, four ports — Diamond Harbour, Kandla, Haldia and Port Blair — recorded a higher sea level rise than the global average. Chennai and Mumbai, recorded a sea level rise far below the global and the national averages at 0.33 mm per year (1916-2005) and 0.74 mm (1878-2005) respectively. https://www.thehindu.com/todays-paper/tp-national/bengal-port-records-countrys-highest-sea-level-rise-in-50-years/article28365739.ece  (11 July 2019)    
Water levels at India's ports are rising much faster than elsewhere in the world, a marker of danger for the country's infrastructure, coastal communities and ecosystems writes India Climate Dialogue. https://indiaclimatedialogue.net/2019/07/15/sea-levels-rising-rapidly-in-indias-ports/  (15 July 2019)
Study Glaciers melt threatens water reserves in Satluj basin A new study finds that 55% of the glaciers in the Satluj basin could disappear by 2050 and 97% by 2090 due to climate change. https://www.indiawaterportal.org/articles/glacier-melt-threatens-water-reserves-satluj-basin  (8 July 2019)   
SOUTH ASIA
Pakistan Over 1,500 farmers march for water The Indus is a water lifeline for over 200 million Pakistanis, about 50 million of them near the river's end in Sindh, according to the US-Pakistan Center for Advanced Studies in Water and other agencies. A report by environmental and development group Lead Pakistan said that as demands on the Indus' water grow, the delta is receiving less than a third of the water it needs. The flow is also less than what it is due under a 1991 water sharing accord among Sindh, Punjab, Balochistan and Khyber Pakhtunkhwa provinces, the report said.
Khalid Hyder Memon, a former irrigation department official in the Sindh provincial government, said he felt Punjab province, upstream, was stealing water that should be Sindh's share. He said repeated protests and requests over the last two years for a water audit by an independent body had not yet been acted on by the Indus River System Authority, which monitors water distribution and sharing. "An audit would establish how much water there is in the system and how much is released to each province," said Memon, who worked on irrigation issues for 37 years.
But Usman Tanveer, deputy commissioner of Thatta, said recent shortages of water in Sindh were in part the result of cool June temperatures in Gilgit-Baltistan's Skardu district, with less snowmelt coming from the foothills of the Karakoram mountains.  "It takes between 17 to 25 days for the water from Skardu to reach us," he explained. "The unprecedented and persistent low temperatures delayed snowmelt and created havoc for us."
Qambrani said the Sindh government needs to show seriousness in dealing with growing water threats as climate pressures become the new normal and as sea-levels rise and less water and sediment flowing down the Indus erodes delta land. https://scroll.in/article/929937/over-1500-farmers-from-south-pakistan-marched-to-the-north-just-for-water  (11 July 2019)
Bhutan Floods Nation faces GLOF threat EXCELLENT report from The Third Pole: Bhutan sounds the alarm as its biggest glacier lake (the Thorthormi Tsho (lake), causing the water level to rise by almost two meters) swells dangerously due to sustained high temperatures. A team of senior glaciologists, hydrologists and technicians has visited the site in Lunana to monitor the development. Any major disturbance on Thorthormi Lake could result in a Glacial Lake Outburst Flood (GLOF), potentially with huge cost to life, property and infrastructure. A major breach on the moraine dam will combine the two lakes that will release more than 53 million cubic metres of water gushing down the Pho chhu valley. This would be three times bigger than Bhutan's last major GLOF in 1994 that killed 20 people. Tenzin explained that, unlike Bhutan, the bordering areas of India were plains. There the floodwater would inundate surrounding land for weeks. This would mean much greater damage.
– The director of NCHM, Karma Dupchu, said Bhutan had good communication mechanisms with the Central Water Commission of India and any water and flood related information is shared with India on a sub-hourly basis during the monsoon. This is often not enough, and a system of WhatsApp information sharing between Indian and Bhutanese NGOs and civilians has helped supply timely flood warnings. https://www.thethirdpole.net/en/2019/07/10/a-glof-threatens-bhutan-right-now/   (10 July 2019)
Nepal Floods Landslide dam on Burdhiganga
There is risk of landslides blocking the path of the Budhiganga river at Dwari in Bajura district in Nepal this monsoon. https://blogs.agu.org/landslideblog/2019/07/09/budhiganga-river-landslide/  (9 July 2019)
Death toll from rain-induced floods and landslide reaches 30 Eighteen people have gone missing, 12 have been injured and 133 people have been rescued across the country.  http://kathmandupost.ekantipur.com/news/2019-07-13/death-toll-from-rain-induced-floods-and-landslide-reaches-28.html  (13 July 2019)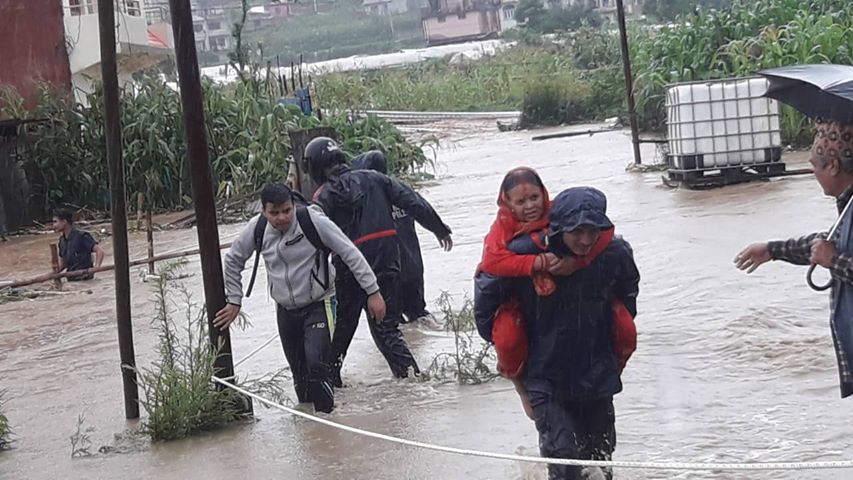 Rain-fed rivers have also started to erode embankments putting nearby settlements at high risk of flooding. At least 10 person sustained injuries and 16 others went missing in various landslide and flood incidents in the country since July 12, while a total of 50 persons were rescued, the bulletin said. Deaths were reported from various districts, including Lalitpur, Kavre, Kotang, Bhojpur and Makanpur. https://www.news18.com/news/world/death-toll-rises-to-28-and-over-16-still-missing-as-heavy-rains-lash-nepal-2228583.html  (13 July 2019)
Documentary Journey Down the Mahakali  New film from NatGeo explorer T Buzz Graham about the fight to save the Mahakali, one of South Asia's last free-flowing rivers (as far as upstream mainstem of the river is concerned) and the single largest contributor of water to the Ganges river basin. The documentary has a number inaccuracies and International Rivers is in the process of correcting them.  https://www.internationalrivers.org/blogs/1255/journey-down-the-mahakali-the-fight-to-save-one-of-india-s-last-free-flowing-rivers  (11 July 2019)
Also see, Government-backed storage ponds are helping farmers face up to unpredictable rainfall linked to climate change. http://news.trust.org/item/20190709144232-zgfv5/  (9 July 2019)
Protester shot dead after boy dies in mining pit  Death of a boy in sand mining pit has also been reported from Nepal on June 2019. As per report, on June 29 a 12 year old boy was drowned to death in a sand mining pit when he had gone for a dip in the river in Saralahi district.
Following the incident there was huge uproar and local protesters blocked the highway o June 30 demanding the government stop rampant sand mining of rivers. Complicated the situation further, the police opened fire on protesters in which a 26 year old man has reportedly been died. https://www.business-standard.com/article/pti-stories/nepal-protester-shot-dead-after-boy-dies-in-mining-pit-119070100637_1.html  (1 July 2019)
THE REST OF THE WORLD
Study Dams be damned: is hydropower holding countries back? Sovacool and Professor Götz Walter of the International School of Management in Germany, have worked on a comprehensive study looking at the global use of dams for hydropower, their impact and how that manifests itself across the socioeconomic sphere and climate change agenda. Dam operating countries were compared against countries that use other forms of energy generation, including OPEC countries.
The study, published in The Review of International Political Economy, concluded the economies of countries that have relied on dams over the last 30 years have slowed at significantly greater rates than those that don't, while poverty, corruption and national debt have all risen. Research included analysing data from Uppsala Conflict Data Programme, poverty gap figures, GDP per capita data, total debt stocks figures, the World Bank's Worldwide Governance Indicators, and metric greenhouse gas emissions per capita.
Dams have a social impact:- According to a 2017 study by the Internal Displacement Monitoring Centre, 80 million people have been displaced worldwide to date by dam building – although that figure is widely contested and thought to be much higher. More concerning, the report opens by saying: 'Their fate is largely unknown, but evidence shows that those affected tend to become impoverished and marginalised.'
Corruption is rife in dam building:-  That inequality is, however, often fuelled by corruption that begins even before the earth has been broken, at the pre-construction stage with the survey and clearing resources. "It's prone to things like deforestation, illegal logging, opening up areas of the forest for other things like poaching and other corrupt livelihoods," Sovacool continues. "The construction process itself, both because it's complex and because the sums of money are so large, is also a syphon that can be used to mask financial flows."
These projects are fraught with cost overruns, sometimes as much as 100% or more, according to the research. "The fact that dams are so expensive means that even if you only skim 1%, you get a lot. Some of the numbers we've seen show people skimming 30%, 40%, even 50% of what is supposed to go into a dam."
What is the future of dam building?:- Despite the challenges this type of infrastructure present, Sovacool is hopeful for the future and optimistic hydropower can continue to be a significant weapon in the fight against climate change. But, he says, countries should look towards smaller-scale, run-of-river designs rather than mega projects. https://www.power-technology.com/features/dams-be-damned-is-hydropower-holding-countries-back/  (8 July 2019)
Report Let rivers flood Today more and more communities are beginning to realize that 20th century development practices are harmful. It's ushering in a new era of thinking about floodplain management — one that involves letting rivers behave like rivers. Some examples.
– The Three Rivers Levee Improvement Authority on Feather river downstream of Oroville Dam in California completed a project in 2010 to set the levee back along six miles of this dangerous stretch of river, which gave more room for high flows to pass through without the risk of levee damage or failure, while also creating 1,500 more acres of riparian habitat. That plan paid off.
– New thinking about floodplain management allows us to re-evaluate how we determine risk — something that's crucial today, says American Rivers' Cain. "Risk is really the probability of flooding multiplied by the consequences of flooding," he says. "And what we tried to do in the 20th century was control the probability of flooding. That was generally not a winning strategy and it's definitely a losing strategy as the climate changes." https://www.nationofchange.org/2019/07/09/let-rivers-flood-communities-adopt-new-strategies-for-resilience/   (9 July 2019)
Brazil Govt confirms rapture in dam The Govt of Bahia in Brazil confirmed that on July 12 2019 Quati dam in town of Pedro Alexandria breached. https://riotimesonline.com/brazil-news/rio-politics/security/brazilian-government-confirms-rupture-of-the-dam-in-the-state-of-bahia/ (13 July 2019)
Compiled by SANDRP (ht.sandrp@gmail.com)
Also see: DRP News Bulletin 8 July 2019 & DRP News Bulletin 1 July 2019
Follow us on: www.facebook.com/sandrp.in; https://twitter.com/Indian_Rivers