In a mountain village in southwest China's Sichuan province, authorities have demolished seven small dam projects this year along a river to clear illegal developments in a new nature reserve. The demolition is part of a nationwide programme to close hundreds of tiny and often ramshackle dams and turbines and bring order to China's massive hydropower sector after years of unconstrained construction.
The dams sat on an unnamed tributary of the fierce and flood-prone Dadu river, which feeds into the Yangtze, Asia's largest and longest river, where the government says the "irregular development" of thousands of small hydropower projects has wrecked the ecology. But green groups say the campaign will not necessarily save the environment because it will not affect big state hydropower stations, which they say have caused the most damage.
On the 48 km Zhougong, authorities have already demolished small projects built in nature reserves or encroaching upon new "ecological red lines" drawn up to shield a quarter of China's territory from development.
The government says small dams have disrupted the habitats and breeding patterns of many rare species of fish, although green groups argue the damage wrought by bigger dams is more severe, with entire towns and ecosystems submerged in water, which they say increases the risk of earthquakes, landslides and even climate change.
– Hengduan's Yang suspects small plants are being shut down to free up grid access for bigger dams. "These small hydropower plants originally had grid agreements, and if they were legal, they could connect," he said. "If they can't access the grid because there are many big plants, that isn't right."
– ".. as is often the case in China, hydropower turns into a swarm and we basically lose control," said Chen Guojie, a hydropower expert with the China Academy of Sciences in Chengdu, central China. Sichuan underlines the case. Total hydropower reached more than 75 GW in 2017, greater than the total in most Asian countries. It was also more than double the capacity of the province's power grid, meaning lots of wasted power.
– In June, state auditors identified 24,100 small hydropower projects in the 11 regions along the Yangtze, and said the environmental costs of some plants were too high even though they had made "historical contributions" to development. A month later, Beijing ordered the regions to ban new construction and "rectify" illegal projects, although it remains uncertain how many will be decommissioned.
"There is no unified standard, and we still aren't clear which small-scale plants should be demolished and which ones retained," said Yang Yong, chairman of the Hengduan Mountain Research Society, a Sichuan-based environmental group. https://widerimage.reuters.com/story/dam-nation-china-crackdown-spares-big-hydro-projects  (30 Aug. 2018) 
MONSOON 2018
SANDRP BLOG The mirage of normal monsoon According to IMD, India is having normal monsoon this year, so far, as per rainfall till date (Sept 1, 2018). Against normal rainfall of 721.1 mm, India has received 676.6 mm rainfall, which is 6.2% below normal, considered within normal rainfall definition as per IMD. So India is having normal monsoon rainfall, says IMD. Let us check this against some ground realities.
However, East and North East India, one of the four regions for which IMD provides rainfall data, has so far had 27% below normal rainfall, while South India had 9% surplus rainfall.  Thus, while at all India level, what seems all normal, is average of different, though serious departures from normal rainfall. Let us say this is first level of mirage of normal rainfall. Please Read and share. https://sandrp.in/2018/09/01/the-mirage-of-normal-monsoon/  (1 Sept. 2018)
95% of monsoon rain falls in only a few days, show IMD data As per an analysis of rainfall data IMD, in 22 cities of sizeable population, 95 per cent of monsoon precipitation occurs over three days to 27 days on average,
FLOOD 2018
SANDRP BLOG Overview of CWC Flood Forecasting Sites: South India The 5 states of South India, namely Tamil Nadu (65), Karnataka (59), Kerala (22), Andhra Pradesh (42), Telangana (26) have 214 sites. These are comprised of 20 Level Forecasting, 147 Level Monitoring and 47 Inflow Forecasting sites. Out of 214 sites, 44 sites including 3 Level Forecasting, 30 Level Monitoring and 11 Inflow Forecasting sites are inactive. Karnataka state has only 1 Level Forecasting Site. Kerala state has not a single Level Forecasting and Inflow Forecasting site. HFL details and date is not provided for most of the sites in South India. https://sandrp.in/2018/08/31/south-india-overview-of-cwc-flood-forecasting-sites/  (31 Aug. 2018)
Overview of CWC Flood Forecasting Sites: East India  The 5 states of East India Bihar (58), Jharkhand (27), Chhattisgarh (32), Odisha (58), and West Bengal (47) have 222 sites. These comprise of 62 Flood Forecasting, 141 Level Monitoring and 19 Inflow Forecasting sites. 10 sites, which includes 1 Flood Forecasting, 5 Level Monitoring and 4 Inflow Forecasting are inactive. Jharkhand and Chhattisgarh states have only 2 and 1 Flood Forecasting Sites respectively whereas there is no Inflow Monitoring site in Bihar, Chhattisgarh states and only 2 in Odisha. https://sandrp.in/2018/08/30/overview-of-cwc-flood-forecasting-sites-east-india/  (30 Aug. 2018)
KERALA FLOOD 2018 Experts At NASA Say Releases Of Water From Dams Came 'Way Too Late' NASA scientists also corroborate: NASA also claimed that the floods in Kerala were worsened by uncoordinated water release from almost overflowing dams. According to the space agency, authorities were forced to open 80 dams including Idukki, when they should have instead gradually released water before the floods. As per a research scientist at NASA's Goddard Space Flight Center – Sanjay Kumar, "The dam releases came way too late, and it coincided with the heavy rain that was occurring". https://swarajyamag.com/insta/nasa-report-terms-kerala-flooding-once-in-a-century-event-points-out-uncoordinated-dam-water-release   (27 Aug. 2018)
Before and after images from NASA show level of inundation NASA on Aug. 26 released an interactive graphic which shows the extent of flooding in parts of Kerala. The graphic contains two satellite images of the area surrounding the Vembanad lake, including areas in Alappuzha, Kottayam, Changanassery and Thiruvalla. https://www.thehindu.com/news/national/kerala/kerala-floods-before-and-after-images-from-nasa-show-level-of-inundation/article24789906.ece  (27 Aug. 2018)
Worst yet to come? 'Kerala rains match climate change forecasts'  Our recent research shows a three-fold increase in widespread extreme rains during 1950-2017, leading to large-scale flooding," Roxy Mathew Koll, a climate scientist at the Indian Institute of Tropical Meteorology in Pune said. Rapid warming in the Arabian Sea and nearby landmass causes monsoon winds to fluctuate and intensify for short spans of three-to-four days, Koll explained. During those periods, moisture from the Arabian Sea is dumped inland.
– "These floods that we are seeing in Kerala right now are basically in line with climate projections," said Kira Vinke, a scientist at the Potsdam Institute for Climate Impact Research in Germany.
– "Over the last decade, due to climate change, the overheating of landmass leads to the intensification of monsoon rainfalls in central and southern India," said monsoon expert Elena Surovyatkina, a professor at the Russian Academy of Sciences, and a senior scientist at PIK. The changes observed so far have occurred after an increase in Earth's average surface temperature of only one degree Celsius (1.8 degrees Fahrenheit) above pre-industrial levels. Temperature increase is going to get worse and as would be the impacts. https://timesofindia.indiatimes.com/home/environment/global-warming/indias-devastating-rains-match-climate-change-forecasts/articleshow/65543264.cms   (25 Aug. 2018)
In Kerala and Kodagu, ecologists warned of extreme floods years ago In Kodagu, for instance, tens to hundreds of thousands of large trees were felled in 2015 to construct a high-tension electric wire line. Uncontrolled sand mining has constrained river flows, while the rapid spread of high-rise buildings on unstable hill slopes has weakened the soil. This unplanned development has left the area susceptible to flash floods and landslides, caused by a combination of tree-felling on steep hillslopes and heavy rainfall.
– EXAMPLES OF RIVER RESTORATION: Some cities are seeking to reverse this trajectory of unplanned construction. Nairobi is in the midst of an extensive demolition drive, uprooting thousands of buildings built on riparian land that choke the flow of water and contribute to severe annual floods.
– In Seoul, between 2002-2005, the city municipality tore up an elevated highway that had been built over the Cheonggyecheon stream. This internationally famous urban-renewal project reduced traffic, reduced air pollution and cut the urban heat-island effect. In Yonkers, New York, an ongoing project aims to restore the buried Saw Mill river.
– Similar urban river daylighting projects are gaining traction in cities around the world. Zurich has been an early pioneer, developing the Bachkonzept (stream concept) to create, restore and uncover a number of streams and springs. London, which built over a number of famous rivers, has now uncovered and restored a number of these waterways, while Sheffield, having experimented with daylighting, is now considering uncovering sections of the local Sheaf river.
– The demonstrated ecological and environmental benefits are clear—as are the social and economic returns. For example, Seoul's iconic Cheonggyecheon stream restoration led to a more than six-fold increase in biodiversity, a 35% decrease in air pollution, and a growth in property prices that is double of that in other parts of the city. https://qz.com/india/1370367/in-kerala-and-kodagu-the-extreme-floods-were-foretold/  (27 Aug. 2018)
Kerala has 41 west-flowing rivers out of a total of 44. These rivers—rivulets really—are mostly rain-fed and have steep gradients as they drop 2,000m from their source in the Western Ghats to sea level over short distances of about 200km. The main rivers—Periyar, Bharatapuzha, Pamba, Chaliyar and Chalakudy—run mostly through central Kerala and finish up in Kerala's famous backwaters. Given the gradient and the monsoon flow, there are 42 large dams on these rivers. Under normal conditions, these dams, such as the Idukki, Parambikulam, Idamalayar, Mullaperiyar and Malampuzha, provide much-needed water for electricity and irrigation. Nearly all of Kerala's electricity is hydro-electric. Furthermore, the carrying capacity of these rivers has been reduced significantly due to silting.
Dam management has been very "engineering-oriented" in its approach, with dam safety and reservoir heights emphasized over a more holistic and integrated approach that would include weather simulation, land use on the flood plain and community preparedness. Dam safety is of course paramount—India has had 33 dam failures since independence and 80% of the dams are more than 25 years old. Spillway capacity may need to be re-evaluated for several dams if they are to do the job in normal and extreme conditions. However, with the likelihood of extreme weather patterns increasing because of global warming, operational management of dams deserves equal importance. Going by this month's events, none of Kerala's dams had a disaster action plan.
For dams to do their jobs in extreme situations, they should have large unfilled capacity in their reservoirs when extreme events occur. Decision systems must, therefore, de-emphasize a scarcity mindset and replace it with scientific weather simulations that inform prudent management. The most likely form this prudent management will have to take is for steady release of water, even at the risk of not filling the reservoir at the end of the monsoon. Otherwise, dams will exaggerate and amplify extreme weather events. For the Kerala floods of 2018, dams did just that. https://www.livemint.com/Opinion/Qu7HttSgbnwBp44mDlVCPI/Opinion–In-Kerala-dammed-if-you-do-dammed-if-you-dont.html  (3 Sept. 2018)
Bad dam management caused Kerala floods: Madhav Gadgil
PROF MADHAV GADGIL: "But from what I understand, probably the most serious cause was the very bad reservoir management and the sudden release of so much water. Compounding that was all sorts of constructions that have come up where it certainly should not have come up. And then, quarries and so on… All of these should be examined. As I have been saying, there is no justification why the information on how the reservoirs are supposed to be managed (has been) kept hidden. There must be some operating procedure, when it should be released, in what quanta it should be released. These operation manuals should be available for the public to see and for experts outside the system to examine and comment upon."
– CORRUPTION IN MISMANAGEMENT: "I think there is every intention not to get away from mismanagement. Mismanagement means large gains which then are shared widely. This sort of favouring mismanagement is not compatible with good development of policies, openness of information. Once, I had to spent three days in a tribal village near Tapi river. I really wanted to understand how they live; so I lived in their huts and ate what they ate—millet bread and garlic chutney. But soon, I realised it was a bit too much and the villagers out of sympathy promised to feed me melon from their fields. When we went to the melon farm, we saw an engineer collecting hafta (bribe). So, every year, when the melon farms are ripe, the engineer would threaten them of suddenly releasing the water from the dam. That was the great Tapi river water release policy. This is just one possible way, a lot of such things are going on—probably favouring some people with irrigation water going to their fields than a more broader sharing."
– SCARED ACADEMICS: "Unfortunately, academic people are scared shitless, if I may say so, of coming to conclusions which would be against the whole lot of vested interests. When Goa high court banned mining in Goa some years ago, I said this is a wonderful academic opportunity. You can do some research on the ecological effects in the aftermath of mining, studies on how employment is being affected by this ban, and so on. Instead of doing some imitative research imitating some western studies, here is a natural experiment you can take advantage of. They were all scared of taking up any study which will draw any conclusions and the wrath of those in power.
– NEED FOR LIVELIHOOD AUDIT: "You should have among other things, say an employment audit. It should look at not only the organized sector but livelihoods in the unorganized sector which is the vast majority of livelihoods of Indians. Suppose a chemical industry will generate employment which is necessary for alleviating poverty. But what if you end up doing is destroying livelihoods of much larger number of fisherfolk, pollute rivers which provide water to large number of villages and affect their health, reduce the availability of fish proteins which people could afford and is no longer available. There should be a full audit of all these issues and then the mis-justification of many schemes fronted as to alleviate poverty will come out.https://www.livemint.com/Politics/itmlA9tzBbbYwJaS5haeuJ/Bad-dam-management-caused-Kerala-floods-Madhav-Gadgil.html  (3 Sept. 2018)
He also said that the efforts to rebuild the state must not be undertaken in a bureaucratic manner, but must be opened up and must be undertaken at the grass root level. https://www.thenewsminute.com/article/simultaneous-release-water-dams-led-kerala-floods-ecologist-madhav-gadgil-87690  (3 Sept. 2018)
Though the state govt has spoken of building a new Kerala by protecting the environment, the sand mafia is least bothered. https://www.deccanchronicle.com/nation/current-affairs/010918/palakkad-sand-mining-mafia-pounces-back.html  (1 Sept. 2018)   
This report explains how the current govt has destroyed National Disaster Management Authority: For instance, since 2014, NDMA has been without a vice-chairman and the number of its members came down to four from the earlier eight. Besides, in 2016, the vice-chairman's status was also brought down from a Cabinet Minister to that of cabinet secretary and that of members from the Minister of State to secretary level. "Earlier, if there is a need, the NDMA vice-chairman would pick up the phone and call up a Chief Minister or concerned minister in the State and point out the gaps in action taken. Today, not even chief secretary of a State attends a meeting called by NDMA member," said Vinod Chandra Menon, a disaster management expert and former NDMA member. "This govt has completely eroded this institution," he said.
– CWC REFUSES TO SHARE DATA WITH IMD: While IMD has a fairly accurate short-range rain forecast mechanism in place and gives rainfall forecasts for most major river basins in the country, it has no access to water data, which is in the custody of the States. The Central Water Commission, a body under the Water Resources Ministry has access to this data but is unwilling to share it with the IMD, the official said. https://www.thehindubusinessline.com/specials/india-file/historic-drought-and-rainfall-information-kerala/article24794472.ece  (27 Aug. 2018)
This report makes some important points:
– When Express spoke to a serving KSEB engineer, this is what he had to say: "There was absolutely no need to hold water in Idamalayar dam till August 9 as the KSEB knew this is known to be one dam in Kerala that gets filled fast."
– "Similarly, more water should have been released from Poringalkuthu dam from August 1 onwards to get it ready for water from Sholayar dam in Tamil Nadu as there is an agreement that Tamil Nadu would release water every March 1 and October 1 from Sholayar to Kerala."
– "Poringalkuthu is another dam which gets filled fast as its catchment area is vast. It was the decision to keep the shutters of Idukki and Idamalayar dams open at the same time that aggravated the flooding to a great extent as the entire volume of water flowed into Periyar," the KSEB engineer added.
– The High Court has converted a letter & documents submitted by Joseph N Rappai of Chalakkudy as a petition. http://www.newindianexpress.com/specials/2018/sep/01/kerala-government-continues-to-blame-heavy-rain-as-the-sole-cause-for-floods-1865821.html  (1 Sept. 2018)
Together, we can dam the destruction In fact our track record on even single dam is also poor. The authors should have talked about transparent, accountable and participatory reservoir management. https://www.deccanchronicle.com/nation/current-affairs/260818/together-we-can-dam-the-destruction.html  (26 Aug. 2018)
On the other hand, KSEB engineers insist that they did all they could in the context of a 1-in-1,000 year inundation, in which the state received 42% more rainfall than normal, with districts such as Idukki receiving 92% more rain as compared with long-term averages over the same period.
Lost in this debate is the fact that the fundamental assumptions for safe operation of India's dams are no longer valid. Climate change means a 1-in-1,000 year inundation may occur more frequently than previously assumed; deforestation of upstream and downstream areas have reduced the carrying capacity of rivers — making it more likely that rivers will overflow their banks; while urbanisation has meant floods now have more devastating effects. https://www.huffingtonpost.in/2018/08/31/kerala-floods-outdated-guidelines-faulty-weather-reports-worsened-crisis-here-s-what-india-can-learn_a_23512543/  (31 Aug. 2018)
KSEB is planning a strategy to maintain a safe water level in dams, especially in Idukki, during the southwest monsoon in the wake of the unexpected opening of dam shutters that caused floods resulting in heavy damage in downstream areas.
Though the present inflow was higher than the volume of water discharged to the power house at Moolamattom, a decision on lowering the shutters would be taken only after compiling the volume of inflow into the reservoir in the last northeast monsoon and the expected inflow in the coming northeast monsoon, KSEB sources said. https://www.thehindu.com/news/national/kerala/kseb-plans-safe-water-level-in-dams/article24835384.ece  (31 Aug. 2018)
Indeed intact and secured floodplains are best protection against water deluge.
Often dams are claimed to be multi-purpose projects, and prevention of floods is cited as one of the purposes of dams because they have something called a flood cushion, which gets filled only when a river is in spate. But floods don't have any uniform dimension. There are low floods, medium floods, high and very high floods. Many of these are cyclical in nature with high floods taking place in 25, 50 or 100 years. But in this era of climate change, these cycles have gone awry: high to very high floods visit us far more often than before.
Thanks to their flood cushions, dams subsume low and medium-level floods. But these harmless floods should not be controlled because they replenish floodplains with fresh nutrient-rich soil, boost fisheries and rejuvenate the riparian flora and fauna. Such floods also recharge aquifers. Farmers, too, welcome floods for these reasons. The prevention of low and medium-scale floods also provides a false sense of security to the State and people, leading to occupation of flood plains for raising housing colonies, highways, schools, colleges, commercial establishments and even airports as has been done in Mumbai, Chennai and Kochi.
But when high to very high floods come, the flood cushion proves ineffective and counterproductive, necessitating the dam manager to release as much water as possible in as little time as possible to save the structure from damage. Such emergency releases from the dam result in mayhem downstream, since the real flood cushion — the flood plains — are occupied. Flood waters have no place to spread and so they destroy whatever lies in their path. Unfortunately, rainfall, river and nature are blamed for the mess. https://www.hindustantimes.com/analysis/kerala-floods-why-dams-cannot-control-devastating-floods/story-1sRsIrE1ZUvFEFqbsBb1RP.html  (30 Aug. 2018)
Here is ET Prime story on Kerala floods (only for members): https://prime.economictimes.indiatimes.com/news/65586033/environment/warning-from-kerala-indias-flood-forecasting-system-needs-an-urgent-climate-change-update-and-some-balance-  (29 Aug. 2018)
PIB PR of Dec. 2015 about CWC's plans for flood forecasting stations, including in Kerala. http://pib.nic.in/newsite/mbErel.aspx?relid=132786   (9 Dec 2015)
IMD says in PR today (Sept 1 2018) that it provided advance warning of high rainfall in Kerala: http://www.imd.gov.in/pages/press_release_view.php?ff=20180901_pr_316  (1 Sept. 2018)
Interesting. TOI report gives title "Truth about dams" and mentions Kerala floods in opening lines, but the whole piece has nothing about reservoir operation during floods. Only about different structures of dams. https://timesofindia.indiatimes.com/india/the-truth-about-dams/articleshow/65578893.cms  (28 Aug. 2018)
Good to see Kerala govt is asking for caution and some due process about reconstruction in vulnerable areas. https://indianexpress.com/article/india/go-slow-on-construction-in-vulnerable-fragile-areas-kerala-to-local-bodies-5331824/  (30 Aug. 2018)
BBC Gujarati News Bulletin quotes SANDRP coordinator on Kerala floods: https://www.youtube.com/watch?v=ClYRjM6aMcQ&index=6&list=PLGTyS60Ejq8RW-L6wLzNNuwnxxjJjJdw3  (31 Aug. 2018)
The Kerala State Electricity Board (KSEB) is planning a strategy to maintain a safe water level in dams, especially in Idukki, during the southwest monsoon in the wake of the unexpected opening of dam shutters that caused floods resulting in heavy damage in downstream areas.
It was for the first time in its history that the Idukki reservoir, one of the biggest in Asia, had to be opened during the start of the southwest monsoon. There are allegations that the shutters of the Cheruthoni dam of the Idukki reservoir were opened without enough preparations. https://www.thehindu.com/news/national/kerala/kseb-plans-safe-water-level-in-dams/article24835384.ece  (31 Aug. 2018)
Telangana Nagarjunasagar gates to open after 4 years Nagarjunasagar crest gates are all set to be lifted on Saturday as the dam attained full reservoir level. This is for the first time in four years that the crest gates are being lifted. Last time, the gates were lifted in Sept 2014. Nagarjunasagar continues to receive good inflows from Srisailam. On Aug. 31, the water level at Nagarjunasagar dam stood at 583 feet against FRL of 590 feet. The storage capacity was 294 TMCs against full storage capacity of 312 TMCs.
The dam received inflow of 1,08,587 cusecs on Aug. 31 due to good outflows from Srisailam dam. About 2,799 cusecs were released to right canal, 5,948 cusecs to left canal and 31,790 cusecs to power house to generate hydel power besides 2,400 cusecs to SLBC. https://www.deccanchronicle.com/nation/current-affairs/010918/nagarjunasagar-gates-to-open-after-4-years.html  (1 Sept. 2018)
With Nagarjuna Sagar dam almost getting filled to the capacity, authorities were all set to open its flood gates for the first time after four long years, on Sept. 1. As the level of water continues to increase the chief engineer of the project has asked the collectors of Nalgonda district in Telangana and Guntur in Andhra Pradesh to alert the people along the course of Krishna against the possibility of flooding.
Officials have opened 12 gates of the project discharging 52639 cusecs of water towards Srisailam. On the whole the inflow at Srisailam was 149000 cusecs. The filling of both the Srisailam and Nagarjuna Sagar marks a frantic change compared to last few years and has brought cheers to farmers of both Telangana and Andhra Pradesh.
The project which had dried to the bone last year was receiving heavy inflows of flood waters as gates of upstream Srisailam project were again opened. Due to the heavy rains in upstream areas in Karanataka, river Krishna was in full flow filling all the major dams on the way. Both Almatti and Narayanpur in Karanataka were full to the capacity and authorities were discharging 1.35 lakh and 1.38 lakh cusecs of water. At Jurala project in Telangana against the inflow of 1 lakh cusecs authorities were releasing 80 thousand cusecs. Apart from Jurala, Srisailam project was also receiving water from Tungabhadra project in Karnataka. https://www.dailypioneer.com/nation/nagarjuna-sagar-gates-to-open-today-after-4-yrs.html  (1 Sept. 2018)
Maharashtra With 3200 dams, state at rish of Kerala like floods Kerala floods could be a preview to a similar disaster in-waiting in several cities and town of the state, where a combination of heavy rains, poor dam management and builder driven encroachments in the flood control line could lead to a repeat of July 26, 2005, experts have claimed.  Maharashtra, with a total of 3264 dams, could be highly vulnerable to devastating floods and cities like Mumbai, Thane and Nanded at risk due to the unchecked urbanisation a inept flood measures. https://timesofindia.indiatimes.com/city/thane/with-3200-dams-maharashtra-at-risk-of-kerala-like-floods/articleshow/65555543.cms  (27 Aug. 2018)
As per this report, over 20 TMC of water was released from the four dams in the Khadakwasla irrigation circle after two months of heavy rainfall in the catchment areas. The water released in July and August is equivalent to the city's water requirement for one-and-a-half years. The city requires around 14 TMC water annually. A source in the irrigation department said the water released was more than last year's, which was around 15 TMC till the end of August.
Among the four dams in the Khadakwasla circle, Temghar's catchments received the highest rainfall — 3,800mm — followed by Panshet and Varasgaon, which recorded 2,100mm of rainfall each till Aug. 31. Release of water from Panshet and Khadakwasla was initiated in July, whereas Varasgaon started releasing water from August.
A senior official said, "Barring a few days, there has been continuous discharge of water from Khadakwasla. The water from Panshet and Varasgaon flows into Khadakwasla, after which it is further released into the Mutha river. As per preliminary estimates, about 20 TMC water has been released from Khadakwasla so far." The water release is likely to increase further as there is still a month of the monsoon left because "there is no space left in the dams to accommodate more water". https://timesofindia.indiatimes.com/city/pune/20-tmc-water-released-in-2-months-from-four-dams/articleshow/65629884.cms  (1 Sept. 2018)
Uttrakhand Atmospheric rivers contributed in 2013 floods New research from Nepal and the Bay of Bengal reveals that a little understood phenomenon in the Himalayan region – atmospheric rivers – (ARs)' or 'rivers in the sky', may be key to understanding and managing floods and water use.  The study also suggests that ARs could have also contributed in 2013 Uttrakhand floods.  https://www.thethirdpole.net/en/2018/08/29/river-in-the-sky-caused-uttarakhand-floods/  (29 Aug. 2018)
Meanwhile couple of more cloud burst incidents have hit the state in Aug. 2018. There was a cloud burst incident on Aug. 29 in Ghanshali Tehri Garhwal has reportedly killed 7 people of family. https://www.thestatesman.com/india/uttarakhand-tehri-landslide-seven-killed-1502679106.html  (29 Aug. 2018)
There was a cloudburst incident in 1st week of Aug. in Sonali village of Joshimath Tehsil, Chamoli injuring 4 people and damaging few houses. The village was also hit by cloudburst in 2013. https://www.abplive.in/videos/cloudburst-leads-to-heavy-destruction-in-uttarakhands-chamoli-district-738207  (6 Aug. 2018)
A 100-meter long and 50-meter deep lake near Tehri Garhwal-Dehradun border has been formed due to heavy rain in Uttarakhand. https://www.ndtv.com/india-news/rainfall-landslides-form-100-metre-long-lake-in-uttarakhand-1909565?pfrom=home-lateststories  (1 Sept. 2018)
Tourists were evacuated with the help of police from the popular Kempty falls in Mussoorie after a dramatic gush of water on Sept. 2 evening after a day of incessant rain. Water even surged into shops in the area. The 40-feet waterfall in Mussoorie had seen a rise in water level also on July 27, during another bout of rainfall in the state. Earlier in July, the waterfall was closed because of heavy rain. https://www.ndtv.com/india-news/watch-dramatic-surge-in-kempty-falls-of-uttarakhand-after-heavy-rain-1910197   (3 Sept. 2018)
Nagaland Floods & Landslides Post-flood landslides paralyse relief work, acute shortage of essentials reported
More than 13% of Nagaland's population, comprising over 48,000 families in 532 villages, remains affected in one of the State's worst monsoon seasons. Since July 26, the rains have triggered a series of problems from flooding to landslides and land slippage. https://weather.com/en-IN/india/monsoon/news/2018-09-03-nagaland-flood-government-team  (3 Sept. 2018)
As per the assessment of damage inflicted since the beginning of monsoon carried out by the Nagaland State Disaster Management Authority (NSDMA), Home Department, 12 lives have been lost, 532 villages and 48821 families affected and 2,61,115 population, which is 13.19% of the total population, bore the brunt. The State capital, Kohima and particularly the districts of Tuensang, Kiphire and Phek were most severely affected. The three districts were cut off from the rest of the State for about 15 days since the rains became incessant from July 2. About 359 locations of roads have been totally cut off sending the State into a SoS situation, the NSDMA stated.
– In Phek district, on July 27, owing to incessant rains, a major landslip caused a huge amount of debris to clog the Sidzu River. An artificial dam was formed stretching to more than 1 km creating fear that it may burst any moment causing massive damage to the downstream villages both in Nagaland and Assam. The State Disaster Response Force was pressed into duty; however, the area was declared safe on the July 31 after the water started spilling out in small amounts lessening the pressure on the artificial dam. http://morungexpress.com/nagalands-13-19-population-affected-by-monsoons-disaster/  (2 Sept. 2018)
HYDRO POWER
National List of issues ailing hydro units still in the works This report seems to suggest that Ministry of Power seems convinced that hydro is no longer viable, but the tone of the report suggests resentment of this reality. https://indianexpress.com/article/business/green-clearances-nearly-a-year-later-list-of-issues-ailing-hydro-units-still-in-the-works-5329801/  (29 Aug. 2018)
Himachal Pradesh Solar energy saves Himalayan river vistas Pong, Bhakra and Kol dam have disrupted natural river flows and inundated large tracts of fertile land. Another confirmation of big hydro being unviable.
– "Hydro-electricity vis-a-vis solar energy is so expensive today, who would want to develop a hydropower plant anymore?" is how Deepak Sanan, a retired bureaucrat, summed it up.
– Unable to motivate developers to get started on stalled projects, an anguished chief minister Jai Ram Thakur put up his case at a state power ministers conference that had Union Power Minister RK Singh in attendance as "hydropower should get the same priority as solar."
– In June the govt had nudged developers of 21 stalled projects to submit revised completion schedules. "We have asked power producers to expedite work on these projects," said Tarun Kapoor, additional chief secretary (power). https://www.tribuneindia.com/news/weekly-pullouts/himachal-tribune/solar-energy-saves-himalayan-river-vistas/642197.html   (25 Aug. 2018)
Meanwhile, Himachal Pradesh govt efforts to provide more concessions to hydropower projects to make unviable projects viable has created opposition from Congress. https://energy.economictimes.indiatimes.com/news/power/shimla-congress-walkout-over-changes-in-hydel-policy/65589779  (29 Aug. 2018)
DAMS
SANDRP Blog Gujarat's water crisis rooted in years of misplaced priorities Gujarat is likely to face another year of water crisis considering the current situation. Why is this a result of mismanagement? https://sandrp.in/2018/09/02/gujarats-water-crisis-rooted-in-years-of-misplaced-priorities/   (2 Sept. 2018)
Where did 4.28 MAF Narmda Water Go THE CASE OF MISSING 4.28 MAF NARMADA WATER FROM SARDAR SAROVAR DAM: Farmer leader asks where this water did go, in response to RTI replies.
Sagar Rabari, general secretary, Gujarat Khedut Samaj (GKS), has in an open letter to CM Vijay Rupani, sought what he calls "transparent account of Narmada water", flowing from the Sardar Sarovar dam into the main canal, suggesting how it may have been misused for political ends during the December 2017 Gujarat state assembly elections. https://www.counterview.net/2018/08/where-did-428-maf-narmada-water.html  (29 Aug. 2018)
This report has a lot of inaccurate/ confusing statements here. The new information is that Gujarat got 5.06 MAF water from Narmada last year out of total availability of 15.74 MAF and hopes to get more this year. https://www.dnaindia.com/ahmedabad/report-narmada-s-agnipariksha-will-it-be-a-savior-in-2018-2658573  (3 Sept. 2018)
"Ineligible" funding of Sardar Patel Statue CAG on Statue of Unity. Unfortunately, CAG does not notice that statue is coming up in the middle of the RIVER, within Eco-sensitive zone of a protected area, without any social or environment impact assessment:
– The CAG of India, in its recent report on Central Public Sector Enterprises (CPSE), has qualified public sector undertakings' (PSUs') funding the 182-metre world's highest Sardar Statue, currently being constructed in the Narmada river downstream of the Sardar Sarovar dam as an "ineligible" corporate social responsibility (CSR) activity.
– Taking strong exception to CPSEs funding the project, CAG said, "The contribution towards construction of Statue did not qualify as CSR activity as per schedule VII of the Companies Act, 2013". The CPSEs funded the project under item (v) of schedule VII Act, which talks of protecting "national heritage, art and culture, including restoration of buildings and sites of historical importance and works of art; setting u public libraries and development of traditional arts and handicrafts."
– "Thereafter", says the report, "All the five CPSEs contributed a total of Rs 146.83 crore (ONGC Rs 50 crore, IOCL Rs 21.83 crore, BPCL, HPCL and OIL Rs 25 crore each) towards this project under CSR."  https://www.counterview.net/2018/08/ineligible-funding-of-sardar-statue-in.html   (28 Aug. 2018)
Meanwhile centre has sanctioned Rs 730 crore in grant and a long-term loan of Rs 1484.39 crore for building the canal network for the Sardar Sarovar dam in Gujarat: https://www.moneycontrol.com/news/business/economy/centre-clears-rs-2219-cr-in-grant-and-loan-for-sardar-sarovar-dam-canal-network-2896201.html  (29 Aug. 2018)
Lakhwar Dam MoU signed for Lakhwar dam on Yamuna This project did not have any proper EIA, no appraisal, no public consultation, no cumulative impact assessment, no options assessment. Shocking to see Arvind Kejriwal too sign on dotted lines.
It's a massive dam coming up in highly seismic area. Its spillway capacity, designed in 1980s, has already been declared inadequate. This is certainly death knell for Yamuna. Age of large dams is gone and we hope better sense will prevail," Himanshu thakkar of SANDRRP. https://timesofindia.indiatimes.com/india/6-chief-ministers-to-sign-mou-for-rs-4000-crore-lakhwar-project-on-yamuna-today/articleshow/65569881.cms   (28 Aug. 2018)
The Centre govt signed and a MoU with the CMs of 6 States of Uttar Pradesh, Rajasthan, Uttarakhand, Haryana, Delhi and Himachal Pradesh have signed MoU for the construction of the Rs. 3966.51 crore Lakhwar Multi-Purpose Dam project in the Upper Yamuna Basin.  http://pib.nic.in/newsite/PrintRelease.aspx?relid=183100 (28 Aug. 2018)
There are several misleading, factually incorrect statements made in the press conference. Questions from media were also avoided. Nitin Gadakari also said that MoU on Ken Betwa river linking will be signed soon: https://t.co/9aSLzBjOG9  (28 Aug. 2018)
Here is SANDRP 22 April 2013 Press Release, listing all the reasons why the dam should not be built.  https://sandrp.in/2013/04/22/lakhwar-dam-project-why-the-project-should-not-go-ahead/ 
SANDRP has in 2015 published detailed blog on the issue based on a filed visit to dam site and interaction with local people. https://sandrp.in/2015/07/09/yamuna-fighting-existential-battle-in-the-homeland-as-govt-speeds-up-construction-of-dams/ 
In fact, in March 2018 the Union Water Minister has himself said that big dam projects benefit none but the contractors. https://www.thehindu.com/news/national/buiding-large-dams-for-its-own-sake-counterproductive-gadkari/article23226314.ece 
Again, only in May 2018, he stated that Govt will not build any hydro project on Ganga river. https://timesofindia.indiatimes.com/india/no-new-hydro-power-project-on-ganga-says-nitin-gadkari/articleshow/64100627.cms 
Jharkhand Gadkari Calls for Expediting North Koel Project PIB PR (29 Aug, 2018) on North Koel Project between Jharkhand-Bihar on North Koel River in Sone basin.
– The project on North Koel River, a tributary of River Sone is located in the Palamau and Garhwa districts of Jharkhand. The project construction was originally started in the year 1972 and continued till 1993 when it was stopped by the Forest Department, Govt. of Bihar. The Union Cabinet had in August 2017, approved the proposal for completing the balance works of the North-Koel reservoir project at an estimated cost of Rs 1622.27 crore.
The project aims to provide irrigation to 111,521 hectares of land annually in Aurangabad and Gaya districts of Bihar and Palamu and Garhwa districts of Jharkhand.
The balance works of the project include works on Mandal Dam & Mohammadganj Barrage, Main Canals (Right & Left), Branch Canal, Distributaries, Minors and Water courses. An amount of Rs. 1378.61 crore will be provided by Govt of India as central share towards common components (which includes forest related expenses also) as a grant from Long Term Irrigation Fund (LTIF) whereas Rs. 212.43 crore and 31.23 crore would be borne by Govt. of Bihar and Jharkhand respectively. M/s WAPCOS Ltd., a CPSU under MoWR, RD & GR is implementing the project.
An amount of Rs. 572.38 crore has been released by MoWR, RD & GR through NABARD from LTIF to the Water Resources Department, State Govt. of Jharkhand for forest related components viz. CA, NPV, CAT Plan, Soil and Moisture Conservation work etc.
The unfinished project as on date is providing irrigation to 71,720 hectares and completion of this project will provide additional irrigation benefit to the extent of 39,801 hectares. The irrigation potential through this Project in the two States would be as follows: Total irrigation potential: 1,11, 521 hectares; Irrigation potential in Bihar: 91,917 hectares; Irrigation potential in Jharkhand: 19,604 hectares. http://pib.nic.in/newsite/PrintRelease.aspx?relid=183135   (29 Aug. 2018)
Maharashtra At no cost to Maha, 2841 TMC water storage capacity created Lot of claims… How does one check veracity of these. A pilot project in Buldhana district synchronizing National Highways Authroity of India work with water conservation activities has yieleded excellient results. At no cost to the state, 2841 TMC water storage capacity has been created as soil/gravel extracted from 38 pongs, tanks and 30 riverbeds, nullahs has been used for building embankments of NH passing through the Nagpur district.  https://timesofindia.indiatimes.com/city/nagpur/at-no-cost-to-maha-2841-tmc-water-storage-capacity-created/articleshow/65554571.cms  (27 Aug. 2018)
Tamil Nadu Govt preparing emergency action plan for large dams  Tamil Nadu preparing emergency action plan for large dams With extreme weather events becoming more frequent and majority of dams being decades-old, the State govt is preparing an emergency action plan (EAP) for each dam in line with the guidelines issued by the CWC. The purpose of EAP is to identify emergency situations that could threaten dam and to plan an expeditious and effective response to prevent failure of the dam and warn downstream residents of impending danger. http://www.newindianexpress.com/states/tamil-nadu/2018/sep/01/tamil-nadu-preparing-emergency-action-plan-for-large-dams-1865900.html  (1 Sept. 2018)
Telangana World Bank help sought for restoration of dams The State govt will seek World Bank's assistance of Rs. 645 crore for restoration of 29 dams across the State. The govt had sent proposals to this effect to the CWC which would, in turn, forward them to the World Bank. https://www.thehindu.com/todays-paper/tp-national/tp-telangana/world-bank-help-sought-for-restoration-of-dams/article24845864.ece  (2 Sept. 2018)
INTERLINKING OF RIVERS
Ken Betwa Link This time, water share for rabi crops hurts Ken-Betwa link agreement Ken Betwa Project: UP-MP differences persist. As per the 2005 MoU signed between the two states, MP is supposed to get 1,687 million cubic metre (MCM) of water, while 1,700 MCM is supposed to go to Uttar Pradesh from the Daudham dam, the main component of the river linking project. This apart, MP gets 2,226 MCM water upstream. The UP govt has demanded that it should get 935 MCM for its rabi crops alone, but Madhya Pradesh has said that only 700 MCM should be given. This has remained a sticking point. https://www.dnaindia.com/india/report-this-time-water-share-for-rabi-crops-hurts-ken-betwa-link-agreement-2657637  (1 Sept. 2018)
INTERSTATE WATER DISPUTES
Destabilising nature of internal water wars Nearly 15 years ago, the former head of India's Central Water Commission warned that "hydro-politics is threatening the very fabric of federalism" in the world's second most populous country. Virtually all the subcontinent's major rivers, including the Indus, the Ganges, and the Brahmaputra, are the subject of some level of contention. But while these international trans-boundary waterways receive most of the attention, it is India's internal water wars that may well be most significant for its future.
One of the most striking features of contemporary India is its many inter-State water disputes, which in recent years alone have required use of the army to retake a canal seized by protesters near Delhi, forced IT firms to close in India's high-tech capital of Bengaluru, and sparked riots in which politicians from neighbouring States have been burned in effigy.
There is a serious risk that these internal water wars will destabilise Indian politics and hold back its rise as a regional power.  Indeed, while potential conflicts over international waters like the Indus and Brahmaputra tend to attract the most attention from policy-makers and the media, sub-national water wars almost certainly pose a greater risk to India's development. https://www.thehindubusinessline.com/opinion/destabilising-nature-of-internal-water-wars/article24802675.ece  (28 Aug. 2018)
RIVERS AS NATIONAL WATERWAYS
Barges with fly ash set sail from Ganga to Brahmaputra Two Assam-bound barges carrying fly ash sailed from Bihar for one of the longest hauls in India's inland waterways via Bangladesh. The two 1,000-tonne barges carrying 1,233 tonnes of bagged fly ash was flagged off at Kahalgaon in Bihar on Thursday. They are expected to reach Guwahati's Pandu port in 20 days covering 2,085 km. According to the Inland Waterways Authority of India (IWAI), the journey of the two barges marks the commencement of a critical integrated movement through three waterways – NW1, NW2 and Indo-Bangladesh Protocol. Fly ash is in demand as raw material in cement and brick industry and is also used for the purpose of land filling. https://www.thehindu.com/news/national/other-states/barges-with-fly-ash-set-sail-from-ganga-to-brahmaputra/article24824558.ece  (31 Aug. 2018)
IWAI releases standard ship designs for Ganga river  IWAI on Aug. 31 has made public 13 standardised ship designs suitable for large barge haulage on the Ganga river, the govt said. Available free on the IWAI website, the designs will remove ambiguity on the class and type of vessels that can sail on river Ganga with efficient manoeuvrability. http://www.newindianexpress.com/business/2018/aug/31/inland-waterways-authority-releases-standard-ship-designs-for-ganga-river-1865761.html  (31 Aug. 2018)
UP CM inaugurates 5-star cruise line Alaknanda in Varanasi
The luxury cruise reached Varanasi from Kolkata in August after completing around 755 nautical miles. During the first phase, the cruise will run between Assi ghat and Panchganga ghat near Dashashmeth ghat. Passengers can avail the five-star service at a cost of Rs 750 (plus GST) for around 12 kilometers in two hours. The cruise will also sail up the Chunar in later phases. http://zeenews.india.com/uttar-pradesh/luxury-water-pilgrimage-on-ganga-up-cm-yogi-adityanath-inaugurates-5-star-cruise-line-in-pm-modis-constituency-varanasi-2137988.html  (2 Sept. 2018)
The impact of the Jal Marg Vikas Project on Ganges River dolphins, in both the Ganga and Brahmaputra, could be catastrophic. A few critical aspects to be considered here:
IRRIGATION
Madhya Pradesh ADP money for Irrigation Projects The project will focus on two large irrigation systems. At the first of these—the Kundalia irrigation project—it will develop 125,000 ha of new and highly efficient and climate resilient irrigation networks. The work to be undertaken includes building two large pumping stations pumping water to distribution chambers where water will be distributed through a network of buried pipes to farm outlets. The project will also help farmers to adopt micro-irrigated agriculture including high-value crops.
– For the second large irrigation system, the existing Sanjay Sarovar Irrigation Project, the project will prepare a comprehensive modernization feasibility study and other preparatory work for a soundly designed project. https://www.adb.org/news/adb-india-sign-375-million-loan-improve-irrigation-madhya-pradesh  (29 Aug. 2018)
URBAN RIVERS
Urban Rivers Pune  9 river stretches in Pune have polluted water, says MPCB report Maharashtra Pollution Control Board (MPCB) water quality analysis report done in May, finds 9 river stretches in Pune, including Bhima, Mula, Mutha, Mula-Mutha, and Pavana, have 'polluted' water.
These locations included rivers, sea coasts and creeks, drains, dams and wells. While 81%, or 139 of these sites had 'non-polluted' water, 28 sites (16%) contained 'polluted' water, and five (3%) were 'heavily polluted'.  https://www.hindustantimes.com/pune-news/nine-river-stretches-in-pune-have-polluted-water-says-mpcb-report/story-KGZTKeuqPLD2lF6FerGogN.html  (30 Aug. 2018)
RIVERS
Yettinahole Project Govt should rethink on Yettinahole project in view of Kodagu floods: Pejawara seer This is not an appeal on religious ground, but on grounds of fragility of Western Ghats and environmental sustainability. https://timesofindia.indiatimes.com/city/bengaluru/karnataka-government-should-rethink-on-yettinahole-project-in-view-of-kodagu-floods-pejawara-seer/articleshow/65591366.cms  (29 Aug. 2018)
GANGA Swami Sanand fast enters 72 days Swami Sanand thinks the present idea of development is an enemy of the environment and doesn't think the Ganga can be saved unless the task is given to people who are sensitive towards it. Swami Sanand wrote a letter to Nitin Gadkari on July 4 and to the prime minister on August 5, 2018. But there has been no reply from either. He is disappointed with the govt as well as civil society, including the IIT consortium, and therefore has put his life at stake. Are we going to let this seer simply die fasting? https://thewire.in/environment/ganga-rejuvenation-swami-sanand-fast  (27 Aug. 2018)
The center govt has asked INTACH to document the cultural heritage of Ganga from Gaumukh in Uttrakhand to Gangasagar in West Bengal. Under a plan, approved by the National Mission for Clean Ganga, INTACH will document the river's associated cultural narrative, including features links an annual calendar of events and rituals. This will cover archaeological, cultural and environmental heritage linked to the river and the people living along its banks.
Besides this, NMCG also approved projects worth nearly Rs 150 crore for Uttarakhand, Uttar Pradesh, Bihar and West Bengal under the Namami Gange program. These projects include an Interception and Diversion project for Rispana and Binda rivers in Dehradun at an estimated cost of Rs. 60 crore. Once executed, this project will tap 117 drains which currently carry untreated waste water.
The development of Ghats in Mirzapur, Uttar Pradesh was also approved at an estimated cost of Rs. 27. 41 crore under the Clean Ganga Fund. For Bihar NMCG approved a 3.5 MLD capacity STP for Sonepur at an estimated cost of Rs. 30.92 crore.  Approval to upgrade Ghats and crematoria at Katwa, Kalna, Agradwip and Sainhat in West Bengal at an estimated cost of Rs 8.58 crore. https://timesofindia.indiatimes.com/india/government-asks-delhi-based-ngo-intach-to-document-the-cultural-heritage-of-ganga/articleshow/65606427.cms  (30 Aug. 2018)
Meanwhile, Germany is providing a soft loan of Euro 120 million (Rs 990 crore approximately) to India To strengthen the sewage treatment infrastructure in Uttarkhand, with the underlying aim to cean the river Ganges, Dr Jasper Wieck, Charge d'Affaires of German Embassy in India said on Aug. 30. https://www.outlookindia.com/website/story/ganga-cleaning-germany-to-provide-euro-120-million-soft-loan-says-envoy/315783  (30 Aug. 2018)
Union minister Nitin Gadkari expressed hope on 30 Aug, that the Ganga river will become completely clean by 2020, considering the pace of its rejuvenation programme. He said most of the 221 projects under the Namami Gange Mission worth Rs 22,238 crore are at advanced stages of completion. https://www.thequint.com/news/india/river-ganga-will-be-completely-clean-by-march-2020-nitin-gadkari  (31 Aug. 2018)
Rapti River Pollution Failure of administration led to death of children in Gorakhpur: NGT  Shocking indeed, sad NGT forms one more monitoring committee: NGT rapped the Uttar Pradesh govt for not taking adequate steps to prevent discharge of pollutants in Rapti river, saying the "failure of the administration" resulted in death of more than 500 children in Gorakhpur in 2014, and announced setting up of a monitoring committee to address the situation.
The green bench was hearing a plea by Gorakhpur resident Meera Shukla who had contended that the district does not have any STP and entire sewage through different drains is directly discharged into water bodies or river Rapti. She had claimed there were more than 500 deaths in 2014 alone due to high contamination of water and alleged that large sum of money had been spent without any effective measures and control of water pollution. https://www.hindustantimes.com/india-news/failure-of-administration-led-to-death-of-children-in-gorakhpur-ngt/story-EVml4RlxslfsoYaAMpIzZO.html  29 Aug. 2018)
FISH, FISHERIES, FISHERFOLK
Gujarat Fishing licence suspended as 'Brahmins object', fishermen move HC The division bench of Justice Anant S Dave and Justice Biren Vaishnav has sought the govt's reply by Sept 9.  Brahmins oppose fishing in Pratapsagar Lake in Gujarat, and fishing contract is cancelled. Petition in HC. The petition mentions that this year on Feb 2, the contract for fishing was suspended because "certain persons belonging to Brahmin community had raised objection against fishing in Pratapsagar lake on the ground that their religious feelings would be hurt if fishing activity is permitted in the lake."
The petition said the govt issued an advertisement for tender for fishing contract in June 2017. The association's tender was accepted and on October 24, the contract was awarded for fishing in Pratapsagar reservoir for five years with retrospective effect from July 2017 to June 2022.
By the time the tender was awarded to the association, one Hiralal Punamlal Joshi from the district had filed a PIL in the High Court, challenging the tender on the ground that fishing in the Pratpasagar lake amounted to hurting religious feelings. Joshi withdrew the PIL in April this year and also wrote a letter to the district collector's office, saying that he didn't have any objection to the fishing tender. https://indianexpress.com/article/cities/ahmedabad/gujarat-fishing-licence-suspended-as-brahmins-object-fishermen-moves-high-court-5331844/  (1 Sept. 2018)
West Bengal North Bengal fishing communities to claim right to water Representatives of fishing communities from Coochbehar, Jalpaiguri and Dakshin Dinajpur districts held a consultation for two days in Siliguri to consider their livelihood issues and draw a strategy action plan to protect fish workers livelihood rights in North Bengal. They were joined by Dakshinbanga Matsyajibi Forum (DMF) leaders Pradip Chatterjee, Milan Das and Ambia Hossain alongwith Office Bearers of DISHA Sasanka Dev, Shyamalendu Biswas and Supratim Lahiri.
The meeting was convened by Anirban Choudhury, Convener of UMF. The meeting started with welcoming address by Anirban Choudhury followed by self-introduction of participants. The fishing community representatives decided to convene district level meetings of fishing communities to prepare district level charter of demands through interactions with more fishers, fish farmers and fish vendors. They also decided to collect more memberships and submit memorandum of demands to district authorities.  https://dc.icsf.net/en/component/dcnews/articledetail/12085.html  (27 Aug. 2018) 
SAND MINING
Uttar Pradesh In a First, NSA Invoked Against Sand Mining Mafia Don Who Built Dam on Yamuna The Gautam Buddh Nagar district administration today passed an order invoking the stringent National Security Act (NSA) against the kingpin of a sand mining mafia who had built a dam on the Yamuna river, obstructing its flow. The order, the first of its kind against the sand mafia, has been passed to press charges under section 3(2) of the NSA against Sanjay Momnathan (48), District Magistrate Brajesh Narayan Singh said. https://thewire.in/law/nsa-sand-mining-mafia-yamuna-noida  (28 Aug. 2018)
Delhi Yamuna sand mining: Licensed firms flouting norms, DJB told It's not just illegal sand miners, but even government-licensed companies authorised to lift sand from the Yamuna that are indulging in irregularities, the Delhi Jal Board (DJB), which comes under CM Arvind Kejriwal, has been told.
A sub-divisional magistrate with the Delhi government has written to an executive engineer in the DJB, alleging that a licensed company has been routinely lifting more sand from the Yamuna riverbed at Sonia Vihar than it can under the licence conditions. The issue was flagged in July and subsequently brought to the attention of the Additional Magistrate of northeast district, who wrote to the DJB and directed it to submit recordings of CCTV cameras installed at the site. Officials who did not wish to be named said the issues that have been flagged in the latest letter should be acted upon by the government. https://indianexpress.com/article/delhi/yamuna-sand-mining-licensed-firms-flouting-norms-djb-told-5334601/  (1 Sept. 2018)
Bihar 4 Children Dead After Falling Into Illegal Sand Mining Pit ILLEGAL SAND MINING CONTINUE TO TAKE THE LIVES OF INNOCENT PEOPLE: 4 children drowned allegedly after falling into a pit created by illegal sand mining from Morhar river in Bihar's Gaya district on Aug. 28. The children, including 3 girls, had gone to take a bath in the river near Chitab Khurd village under Amas police station areas. They slipped into deep water and drowned, police said. Local people, however, alleged that the 4 died after falling into a pit created because of excess and illegal sand mining from the river. The children were in the age group of 8 to 10 years. https://www.ndtv.com/cities/4-children-dead-after-falling-into-illegal-sand-mining-pit-in-bihar-river-1907652  (28 Aug 2018)
It is worth to mention that sand mining is happening in Son and Ganga river at Koilwar and Patna even in monsoon season which is against Sustainable Sand Mining Management Guidelines, 2016. Taking note of the issue the NGT has directed the Bihar govt to constitute a team to check illegal sand mining being carried out during the Monsoon season in Son and Ganga rivers at Koilwar and Patna. The tribunal directed the applicant to send a complete set of papers to the Secretary, Mines and Minerals, Bihar immediately.  https://www.moneycontrol.com/news/india/ngt-directs-bihar-government-to-constitute-team-to-check-illegal-sand-mining-in-son-ganga-2893521.html  (29 Aug. 2018)
Kerala Palakkad: Sand mining mafia bounces back The sand mafia is back with a bang to destroy the rivers where huge quantities of sand have been deposited in the recent floods. Illegal mining has begun in right earnest in all the major rivers in the district like Bharat-hapuzha, Gayatri, Kunthi and Kalpathi by building contractors and the mafia with the aid of local people. Though the state govt has spoken of building a new Kerala by protecting the environment, the sand mafia is least bothered.
All the rivers in the district have received a new lease of life, including the Bharathapuzha, as its basins and the banks are now filled with sand deposits. "These sand deposits are crucial for the rivers as these have replaced the mud and the gravel formed on the river bed due to relentless illegal sand mining in the past three decades. The river without sand will be void of its natural features as shrubs and trees will grow on the river bed creating thickets which disturb the flow of water during the monsoon," said Boban Mattumantha, chairman of Paristhithi Aikyavedi, a combination of different environmental groups. https://www.deccanchronicle.com/nation/current-affairs/010918/palakkad-sand-mining-mafia-pounces-back.html  (1 Sept. 2018)
Karnataka Mangaluru sand miners swim across river to escape About 12 sand miners escaped from the clutches of a team led by the Mangaluru tahsildar cracking down on illegal sand mining in the district by jumping into the river and swimming across on the city's outskirts on Sept. 1 night. However, they managed to seize three boats, four JCBs, seven tippers and a scooter.  As many as 10 loads of sand were seized from the miners, said Guruprasad, tahsildar. The value of the seized items is yet to be estimated. Deputy Commissioner S Sasikanth Senthil confirmed the raid on illegal sand mining activity.
The Mangaluru district has a history of being plagued by illegal sand miners, transporters and hoarders. At least 53 complaints about illegal sand activity this year were received at the police station and most were handed over to the mines and geology department for further action. http://www.newindianexpress.com/states/karnataka/2018/sep/03/mangaluru-sand-miners-swim-across-river-to-escape-1866818.html  (3 Sept. 2018)
Andhra Pradesh Sand mining posing a threat to water schemes Illegal and indiscriminate sand mining is posing a threat to drinking water schemes in Nagavali river in Regidi mandal. The Rural Water Supply (RWS) department is maintaining well and filtration galleries at Boddavalasa village in the river under Sankili panchayat limits in Regidi mandal. The water schemes are supplying safe and protected drinking water to 62 villages in Regidi and Rajam mandals.
As per guidelines, sand shall not be excavated from the river below 500 metres distance from the wells and filtration galleries. But sand mafia is not caring about rules and safety. Sand mining is going on below 100 metres from the wells and filtration galleries indiscriminately and illegally. http://www.thehansindia.com/posts/index/Andhra-Pradesh/2018-09-01/Sand-mining-posing-a-threat-to-water-schemes-/409092  (1 Sept. 2018)
WETLANDS, LAKES, WATERBODIES
Op-Ed The lakes of North Bengaluru can be an exemplar for the city and for the country on how to manage water resources well by S. Vishwanath :  The network of sewage lines needs a lot of improvement and then their links to the WWTPs have to be established in a "zero sewage flow in storm drains'' model. This has a big chance of success in this roughly 100 sq. km. watershed. This will only be possible through a citizen-monitored effort with the BWSSB.
The lakes of North Bengaluru can be an exemplar for the city and for the country on how to manage water resources well. If we had the Karnataka Lake Conservation and Development Authority it would have been easier and a distinct possibility. Time to bring water wisdom at scale. https://www.thehindu.com/life-and-style/homes-and-gardens/some-cheer-on-the-water-front/article24532061.ece  (27 Aug. 2018)
Punjab Eco-friendly water storage project 'falls prey' to politics Nihalsinghwala town, situated 45 km from the Moga district headquarters, is facing the problem of waterlogging in the ongoing monsoon. Even the main market gets inundated in the absence of any effective drainage system. Local people allege that in the mandi area, the drainage had been clogged by a few residents living on the other side, claiming that if the water flows out of the mandi, it would enter their houses. Strange situation in this dark zone area in Moga district where diversion of storm water to nearby ponds is being objected to.  https://www.tribuneindia.com/news/punjab/eco-friendly-water-storage-project-falls-prey-to-politics/643358.html  (27 Aug. 2018)
Jammu & Kashmir To save Mansar Lake, govt plans to relocate carp fish The wildlife department is working on a plan to relocate carp fish from Mansar Lake, one of the biggest freshwater lake in the Shivalik mountains that is facing an unprecedented threat to its existence. The lake, at the elevation of 600 m in Samba district, nearly 60 km from Jammu, is already under pressure due to human intervention and uncontrolled influx of sewage and chemical pollutants in the water, slowly killingthe Ramsar-listed site.
Carp fish, not native to the lake, was introduced about two decades back after thousands of indigenous freshwater species died due to a mysterious disease. As fishing is prohibited due to religious reasons, the number of fish has increased to an alarming level beyond the capacity of the water body to sustain the aquatic life.
Villagers have great reverence for the water body considered as the abode of Shehsnag, a mythical creature mentioned in the ancient Hindu texts. Sources said the wildlife department was looking for alternative sites, especially dams and ponds, to relocate the fish to ease pressure. Experts have expressed concerns that the alien species had proved nemesis to the native aquatic life. https://www.tribuneindia.com/news/jammu-kashmir/to-save-mansar-lake-govt-plans-to-relocate-carp-fish/644200.html  (29 Aug. 2018)
GROUND WATER
Andhra Pradesh Decline in groundwater level worries people of villages along Pennar river Majority of people residing in habitations along the Pennar river in the Nellore district are worried over the depletion of groundwater level. As people are tapping groundwater in a big way, officials are worried over possible seepage of seawater into the vacuum of coastal areas. To prevent seepage of seawater, irrigation authorities are planning to release water from Nellore barrage to the coastal belt, downstream Pennar River.
The district has received 77.1 mm rainfall against normal of 174.3 mm this season with a deficit of 55.8 per cent. In 2017, the district received 815.3 mm rainfall against normal of 1,069.6 mm with a deficit of 24.4 rainfall. It received only 361.9 mm against normal rainfall of 1,008.3 mm with 64 per cent deficit in 2016. http://www.newindianexpress.com/states/andhra-pradesh/2018/aug/31/decline-in-groundwater-level-worries-people-of-villages-along-pennar-river-1865407.html  (31 Aug. 2018)
National 5 states suffer but packaged water plants don't feel a pinch In what is a blatant violation of a Central Ground Water Authority (CGWA) regulation, nearly 7,426 licenses have been given to packaged drinking water plants in Andhra Pradesh (AP), Gujarat, Karnataka, Tamil Nadu (TN) and Uttar Pradesh (UP), states that are reeling from ground water exploitation.
This is a finding from a Parliamentary committee report submitted in the Lok Sabha during recent monsoon session. According to the regulation, water intensive industries cannot be permitted to extract ground water in areas stricken from groundwater over-exploitation. TN has the highest number of licenses (3,717), followed by UP (1,203).
This is worrying since the groundwater dependency in most of these states has increased, shows the Centre for Science and Environment's annual research publication, State of India's Environment 2018 – In figures. While Tamil Nadu withdraws 77 per cent more groundwater than what it replenishes, for Uttar Pradesh that percentage is also high at 74 per cent. 
According to the report, 2,552 m3 of groundwater is extracted per day by 18 units or blocks in 'Semi-Critical' areas in nine states. These are Andhra Pradesh, Gujarat, Haryana, Karnataka, Maharashtra, Punjab, Tamil Nadu, Uttar Pradesh and Uttarakhand. A block each in 'Critical' areas of Chhattisgarh, Uttar Pradesh and Uttarakhand has been permitted to withdraw 825 m3 water/day. https://www.downtoearth.org.in/news/these-5-states-suffer-from-groundwater-exploitation-but-packaged-drinking-water-plants-don-t-feel-a-pinch-61464  (30 Aug. 2018)
URBAN WATER
Himachal Pradesh Centre okays water supply from Kol Dam to Shimla Irrigation and Public Health Minister Mahender Singh on Aug. 28 assured the House that the state capital will not be plagued by water shortage as the Rs 929.89 crore Kol Dam project had been approved by the Centre. The minister also said that the World Bank-funded Kol Dam project would provide 65 MLD water which is sufficient to meet the needs of the town till 2050. https://www.tribuneindia.com/news/himachal/centre-okays-water-supply-from-kol-dam-to-shimla/644078.html  (29 Aug. 2018)
WATER
Report A Stunning Celebration of the Element of Life Based on Indian Folklore By Maria Popova 
For the Indian tribal artist Subhash Vyam, who grew up in a small Gond village without running water, wholly dependent on the mercy of nature, the water of rivers is not a metaphor — it is life itself, suspended between sanctity and survival. https://www.brainpickings.org/2018/08/29/water-subhash-vyam/?mc_cid=76224bb8bc&mc_eid=035cc2ea1a 
SOUTH ASIA
India-Pakistan Pakistan objections to Indian Hydropower projects on Chenab – Pakistan has objections to pondage and freeboard of Lower Kalnai and pondage, filling criteria and spillway of Pakal Dul hydropower projects on Marusadar River – a right bank tributary of the Chenab.
– PAKAL DUL is a storage-cum-power project and can have gross storage of about 108,000 acre feet of water. The project design envisages it's filling every monsoon season between mid-June and end-August.
– Pakistan is of the opinion that the tunnel spillway of Pakal Dul should be raised closer to the dead storage level because its placement 40 metres below the dead storage level could allow drawdown flushing not permitted to India under the 1960 water treaty.
– Pakal Dul dam-cum-hydropower project is three times larger than Kishan­ganga Hydroelectric Project that, Pakistan believes, has been built in violation of the treaty. Islamabad is seeking international arbitration without success at the level of intransigent World Bank administration.
– LOWER KALNAI On the 48MW Lower Kalnai project, Pakistan has raised objections to its freeboard, pondage and intake and is of the view that the depth of bridge girder and provision of freeboard should be close to one metre and considers two-metre freeboard as 'excessive'.
– Pakistan has also challenged the discharge series of River Lower Kalnai at Dunadi for winter months and estimated permissible pondage of 0.38 cubic megametres compared to Indian design pondage of 2.74 cubic megametres.
– The Lower Kalnai project is on a left bank tributary of Chenab and can have gross storage of about 1,508 acre feet of water. https://www.dawn.com/news/1429204  (27 Aug. 2018)
India had agreed on Aug. 30 to get sites of its two hydropower projects — 1,000MW Pakal Dul and 48MW Lower Kalnal — inspected by Pakistani experts by the end of next month. It also assured Pakistan of taking up its objections/concerns over the two projects seriously by resolving them amicably in the light of technical memorandums to be prepared and exchanged by the two countries in the next meeting to be held in New Delhi.
– Pakistan's demands included reduction of the height of Pakal Dul's reservoir up to five metres, maintenance of 40-metre height above sea level while making spillways' gates of the Pakal Dul project, besides clarifying the pattern and mechanism for the water storage and releases and some technical concerns over design of the Lower Kalnal hydropower project. India agreed on Thursday to get sites of its two hydropower projects — 1,000MW Pakal Dul and 48MW Lower Kalnal — inspected by Pakistani experts by the end of next month. It also assured Pakistan of taking up its objections/concerns over the two projects seriously by resolving them amicably in the light of technical memorandums to be prepared and exchanged by the two countries in the next meeting to be held in New Delhi.
– Pakistan's demands included reduction of the height of Pakal Dul's reservoir up to five metres, maintenance of 40-metre height above sea level while making spillways' gates of the Pakal Dul project, besides clarifying the pattern and mechanism for the water storage and releases and some technical concerns over design of the Lower Kalnal hydropower project. https://www.dawn.com/news/1430051  (31 Aug. 2018)
Here is Indian Govt response: https://energy.economictimes.indiatimes.com/news/power/india-refutes-pakistans-spin-on-just-concluded-indus-waters-talks/65623730  (31 Aug. 2018)
Nepal West Seti hydro project: 3 Gorges rejects govt proposal to build hydel project  750 MW West Seti project in Nepal remains unviable.
– China's Three Gorges group, which is being courted by the govt to build the 750 MW West Seti hydropower plant, has rejected a revised proposal to develop the project,
– In a meeting between representatives of the group and Nepal Investment Board, Nepali officials said they were ready to reduce the installed capacity of the project to 620 MW and buy power from the project in US dollars. The Nepali side proposed that work on the project be started at the earliest.
– But the Chinese group, which submitted a long list of demands to the Nepali government, rejected the proposal saying that its concerns related to the rehabilitation of settlements that will be affected by the project have not been addressed. Similarly, they said that without addressing this sticking point, the project is not financially viable. http://english.onlinekhabar.com/west-seti-chinas-three-gorges-rejects-govt-proposal-to-build-hydel-project.html  (29 Aug. 2018)
FATAL LANDSLIDE FIGURES FOR 2004-2016 The headline figure is that in total (excluding landslides triggered by earthquakes) about 56,000 people were killed by landslides over that period, in about 4,900 distinct landslide events. As expected, the majority of those landslides occurred in less developed countries in Asia, with particular hotspots in for example INDIA, Nepal, Pakistan, the Philippines and Indonesia. https://blogs.agu.org/landslideblog/2018/08/24/global-fatal-landslide-occurrence-1/   (24 Aug. 2018)
SOUTH EAST ASIA
DAM FLOODS IN MYANMAR Dam failure in Myanmar leads to flooding, reports say  Multiple news agencies are reporting that the Swar Chaung Dam in Myanmar failed or overtopped, leading to downstream flooding.
– A major effort was under way to reach thousands of people trapped in their homes after a dam swollen by monsoon rain overflowed early Wednesday in central Myanmar, officials said. A surge of water inundated the rural flatland in Bago region after the Swar Chaung dam spillway, which regulates the release of water, collapsed due to heavy seasonal rain.
– More than 50,000 people in central Myanmar were forced to evacuate their homes, over 100 villages were inundated and country's biggest highway was blocked. https://www.hydroworld.com/articles/pt/2018/08/dam-failure-in-myanmar-leads-to-flooding-reports-say.html  (29 Aug. 2018)
Laos Dam Disaster Living in fear, a price too steep for people of Mekong Immediate assessments say 39 people died, many suffered injuries, and thousands are left homeless, with their means of income lost for the foreseeable future. However, beyond these numbers, we're yet to find the real damage. The govt will investigate what led to this massive calamity, and we urge them to present the findings to the people of Lao. Going a step further, the Lao govt announced a review of all dams – both fully operational and under construction, suspended the plans for new hydro-dam projects, and committed to re-examining their hydropower strategy and plans. https://asiancorrespondent.com/2018/08/dam-projects-impact-assessments/   (27 Aug. 2018)
The dam collapse in July has amplified calls for Southeast Asian countries, particularly Laos, to reconsider their heavy investment in hydropower, and there are signs that the tide may be turning in favor of alternative energy sources. https://www.nationalgeographic.com/environment/2018/08/news-southeast-asia-building-dams-floods-climate-change/  (23 Aug. 2018)
THE REST OF THE WORLD
California SF should reduce water use to restore state's river and fisheries Several remarkable points in a single news: The city's water bureaucrats argue that the proposed standards will limit its water supply, but they don't acknowledge that their demand projections are way above actual need because SFPUC customers have reduced water use by 30 percent over the last decade.
The agency's "alternative" plan asks ratepayers to subsidize environmental services provided by functioning rivers. For example, the SFPUC proposes that its customers pay to plant and water trees along the Tuolumne's banks, even though that would happen naturally if the river retained enough of its water.
Too many water weeds? SFPUC thinks its clients should pay to remove those manually rather than having the river flush them aside. The city even wants to power-wash salmon spawning gravel to rid it of sediments that would be carried away during the spring snowmelt — a pulse the river rarely experiences due to overactive dams and diversions.
What will work is for San Francisco to reduce its demand for water by investing in ratepayer education and modern water management technology and practices. Los Angeles exemplifies what can be accomplished once a city commits to water sustainability — that city uses the same volume of water today as it did in the early 1990s, even after adding 1 million people. https://www.sfchronicle.com/opinion/openforum/article/SF-should-reduce-water-use-to-restore-state-s-13183214.php   (25 Aug. 2018)
The San Joaquin Valley in central California, like many other regions in the western United States, faces drought and ongoing groundwater extraction, happening faster than it can be replenished. And the land is sinking as a result—by up to a half-meter annually according to a new Cornell University study in Science Advances.
Despite much higher-than-normal amounts of rain in early 2017, the large agricultural and metropolitan communities that rely on groundwater in central California experienced only a short respite from an ongoing drought. When the rain stopped, drought conditions returned and the ground has continued to sink, according to researchers. https://phys.org/news/2018-08-drought-groundwater-loss-california-alarming.html  (29 Aug. 2018)
Chile In Chilean desert, global thirst for lithium fuels a water war A global boom in demand for lithium has set off a scramble in Chile, which is home to nearly 50 percent of the world's reserves of the metal. Local indigenous groups, SQM and Albemarle, regional copper miners and newcomers to the region are all competing for water. Third of the world's supply of lithium is in a salt-flats aquifer there.
"What we have is a water war in the salt pan. There's a huge crush on water and nowhere to get it from," said Alonso Barros, an attorney with the Atacama Desert Foundation, an NGO that works with indigenous groups in the region.
SQM and Albemarle both recently signed deals with the government to sharply increase their quotas for extracting lithium from the Salar, although they say they will not use any more water than they have already been granted. Newcomers like Wealth Minerals, New Energy Metals, and Lithium Chile have also announced projects in the salt flats. Wealth Minerals, New Energy Metals and Lithium Chile did not immediately respond to requests for comment. https://www.autoblog.com/2018/09/01/chile-desert-lithium-supply-ev-batteries/  (1 Sept. 2018)
South Carolina Using artificial intelligence as a tool to locate risky dams The Columbia Water Center is working on a project that would use climate models, GIS data and artificial intelligence to predict the likelihood that rainfall will overtop a dam and cause significant downstream damage to population and critical infrastructure.
– This will allow the team to pinpoint the riskiest dams and guide the process of repairing or decommissioning them, the center says.  https://www.hydroworld.com/articles/2018/08/using-artificial-intelligence-as-a-tool-to-locate-risky-dams.html  (24 Aug. 2018)
Texas Restoring Eliza Spring's Stream In Zilker Park, near Barton Springs' north gate and the Zilker Zephyr train station, you'll see one of Austin's environmental treasures – Eliza Spring.  To see the spring, look inside the historical, sunken, fenced-off amphitheater. Eliza Spring is one of four springs in Zilker Park where the endangered Barton Springs and Austin Blind salamanders live.  The largest known population of Austin's unique and endangered Barton Springs salamander makes its home in Eliza Springs. http://www.austintexas.gov/creeksidestory  (8 Aug. 2018)
Arizona John McCain's final project: 45-mile development of dry Salt River bed  Not sure what will happen with this plan, or will it succeed. But its good to see that a politician wanted his legacy to be a flowing, restored river. About a month after he was diagnosed with a deadly form of brain cancer, Sen. John McCain shared with a group of Arizona State University students an ambitious plan to restore the dry Salt River bed that criss crosses the Valley.
A century ago, dams dried up the portion of the river that cut across the Phoenix area, leaving a jagged scar in its place. McCain wanted to bring life back to the riverbed with a project that could rival or even surpass the famous San Antonio Riverwalk and could be one of the most significant environmental and economic additions in Phoenix history. It was one of McCain's final initiatives — one that he knew wouldn't be accomplished before his death, but one he hoped would leave a lasting legacy on his adopted home state of Arizona. https://www.azcentral.com/story/news/local/phoenix/2018/08/26/john-mccain-final-project-development-salt-river-rio-salado-tempe-town-lake-phoenix/1102255002/  (26 Aug. 2018)
National Geographic Beavers Could Help Fight Climate Change As per this report, Beaver ponds keep rivers and streams wet all year, compensating for less snowpack and glacial melt. https://www.nationalgeographic.com/animals/2018/08/beavers-climate-change-conservation-news/  (24 Aug. 2018)
Study Trade of coastal sand is damaging wildlife of poorer nations As per a new study, the secretive trade of coastal sand to wealthy countries such as China is seriously damaging the wildlife of poorer nations whose resources are being plundered. Sand and gravel are the most extracted groups of materials worldwide after water, with sand used in the concrete and asphalt of global cities. China consumed more sand between 2011 and 2013 than the US did during the entire 20th century. India has more than tripled its annual use of construction sand since 2000.
But coastal sand is also being used to make wealthy countries larger via land reclamation projects, and the cost to poorer nations is revealed in a presentation to the Royal Geographical Society's annual conference. Research by Melissa Marschke and Laura Schoenberger of the University of Ottawa highlights that the dredging of coastal sand from Cambodia is causing the loss of mangrove swamps, coastal erosion, and damaging local fishing. They also allege that the sheer scale of the multimillion dollar trade of sand must be illegal, given that the volumes permitted for import are being exceeded. https://www.theguardian.com/environment/2018/aug/31/trade-of-coastal-sand-is-damaging-wildlife-of-poorer-nations-study-finds  (31 Aug. 2018)
CLIMATE CHANGE
Kerala  MoES to consider ₹ 79 cr project to study climate change The Ministry of Earth Sciences (MoES) is considering a ₹79-crore proposal to study the impact of climate change on Kerala. The project has been proposed by the National Institute of Science Communication and Information Resources (NISCAIR) under the Council of Scientific Industrial Research (CSIR). "The project involves experts from various scientific institutions across the country. It consists of 25 work packages and covers all the aspects of climate change adaptations for Kerala," J. Sundaresan Pillai, Head of Climate Change Informatics, CSIR-NISCAIR and Principal Investigator of the project said. https://www.thehindu.com/sci-tech/energy-and-environment/close-watch-on-climate-change/article24799234.ece  (28 Aug. 2018)
Research Scientists find pocket of warm water trapped under Arctic with potential to melt entire ice pack Scientists have discovered warmer water that originated hundreds of miles away has penetrated deep below the ice pack's surface. Using data collected over the past 30 years, researchers at Yale University and Woods Hole Oceanographic Institution saw the "heat content" of the area had doubled during this period. This research was published in the journal Science Advances.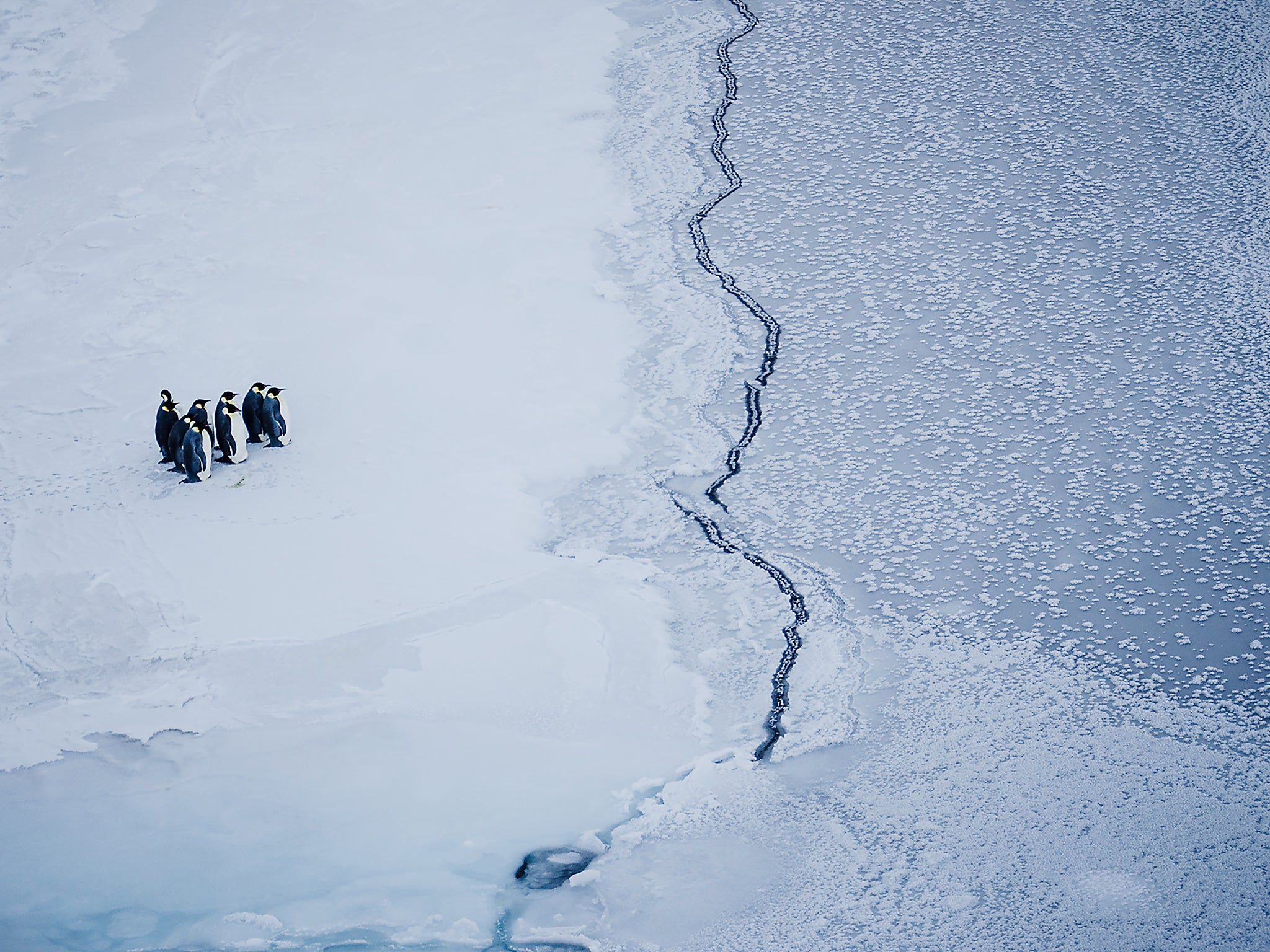 The Arctic is warming at twice the rate of the global average, and year after year bodies like the US National Oceanic and Atmospheric Administration report record-breaking climate extremes in the region. Last year saw the lowest ever measurements for maximum winter sea ice cover across the Arctic, and the second warmest air temperatures on record. These changes have caused havoc for the people and animals that inhabit the polar region. https://www.independent.co.uk/environment/arctic-sea-ice-melting-warm-water-trapped-polar-canada-yale-university-perfect-a8513176.html    (1 Sept. 2018)
ENVIRONMENT
Char Dham Highway Case SC Overrules NGT, Sends Matter Back to Original Bench  Good to see this, SC has asked that original NGT bench hear the matter, overturning NGT chair's
– The SC on Aug 27 ruled against a fresh hearing in the Char Dham Highway case by the National Green Tribunal and ordered that the original bench, which had heard the case over several days, hear the matter over a day and "finally dispose of it".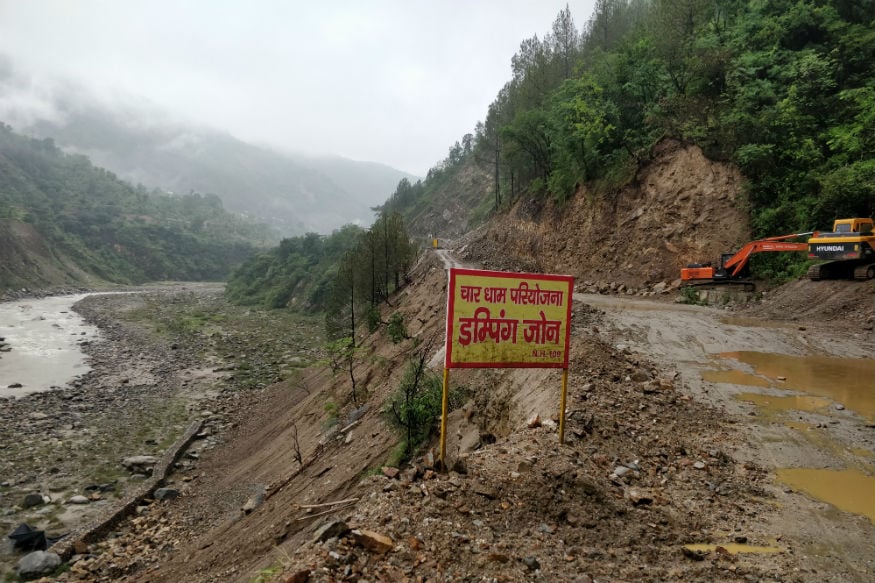 – An NGT bench headed by Justice Jawad Rahim had heard the matter over 14 hearings in which the petitioners had argued against the highway project, pointing out that necessary environmental clearances had not been obtained. On May 31 this year, the bench heard closing arguments by both parties and reserved its judgement. In June, Justice Adarsh Kumar Goel took over as chairperson of the NGT and, while the judgement was due, decided to hear the matter afresh.
– The petitioners, an organisation called Citizens for Green Doon, approached the Supreme Court against the NGT's decision for a fresh hearing in the matter arguing that jurisdictional errors had been committed. The SC accepted the arguments made by the lawyers on behalf of the petitioners and ruled that the original bench of the NGT should hear the matter over "one clear day" and "finally dispose off the matters before it". https://thewire.in/environment/char-dham-highway-case-sc-overrules-ngt   (27 Aug. 2018)
Residents in Uttarkashi district are living in trepidation after a landslide at Varunavat Parvat on August 29 led to 3 people being indjured and 2 structures collapsing. The landslide, say residents, revived memories of 2003, whan a massive landslide had damaged around 100 buildings in the area either partially or completely and another 100 were declared to be under threat. Around 3000 people using these building had to be evacuated. The Tambakhani side of the mountain had also developed cracks and boulders had begud falling, posing danger to over 6000 villagers.
Residents say that despite spending 282 crores of rupees on landslide treatment of the mountain (through funds provided by the then Atal Bihar Vajpayee govt in the centre), the situation remains grim as new slide zones have developed and the vulnerable Tambakhani tunnel area remains untreated. https://timesofindia.indiatimes.com/city/dehradun/fifteen-years-after-major-landslide-shook-varunavat-mountain-uttarkashi-residents-fear-similar-disaster/articleshow/65627208.cms  (31 Aug. 2018)
Gangotri and Yamunotri national highways were blocked for hours after landslides triggered b heavy rains occurred in both regions on Sept. 2. The local administration has also transferred residents of Indra Colony on the foothills of Varunavat to safer areas, keeping in mind the threat of landslides from the mountain. https://timesofindia.indiatimes.com/city/dehradun/gangotri-yamunotri-highways-blocked-after-landslides/articleshow/65647659.cms  (2 Sept. 2018)
Also see the Hindi report on fresh Varnuvat landslide. https://parvatjan.com/Varunawat-slide-uttarkashi   (30 Aug. 2018) 
Andhra Pradesh Environmental concerns persist as Amaravati 'world city' rises The State Govt has been going all out to develop a world-class capital, Amaravati, but is facing opposition from those who are concerned about the environmental and social problems it will lead to. While work on the new capital city is still in progress, environmentalists are highlighting concerns like the project's potential impact on forest, river, riverbed, floodplains and more which can perhaps be avoided as the city is being built from scratch. Though environmentalists and activists opposing the project have lost the first round of legal battle against the state government in the National Green Tribunal, they plan to continue their struggle. Mongabay-India recently visited the upcoming city. This is the second in a series of stories from Amaravati. https://india.mongabay.com/2018/09/03/environmental-concerns-persist-as-amaravati-world-city-rises/  (3 Sept. 2018)
National Declining vulture population can cause a health crisis India's three vulture species saw an unprecedented decline of 97 to 99.9 percent between 1992 and 2007 owing to ingesting diclofenac through cattle carcasses. The near extinction of this efficient scavenger is linked to spread of zoonotic diseases and increased incidence of rabies. A survey published in December 2017 shows that vulture declines have slowed, though at very low level, across India, Nepal and Pakistan. The crisis is however far from over with other veterinary drugs toxic to vultures still in use.  The Ken Betwa link is also a threat to vulture habitats: https://india.mongabay.com/2018/02/05/declining-vulture-population-can-cause-a-health-crisis/  (5 Feb. 2018)
Trees in NCR Going, going gone: 3K trees Thousands of trees have been felled at Noida's Sector 91 forest to convert it into a biodiversity park, a move which has been protested by some groups and supported by others. http://thepatriot.in/2018/08/30/going-going-gone-3000-trees  (30 Aug. 2018)
Compiled by SANDRP (ht.sandrp@gmail.com)
Also See DRP News Bulletin 27 Aug. 2018 & DRP News Bulletin 20 Aug. 2018
Follow us on www.facebook.com/sandrp.in; https://twitter.com/Indian_Rivers