Guest Blog by Manoj Misra
Allowing Swami Gyan Swarup Sanand (formerly Prof. GD Agarwal) to die unheard is perhaps the most tragic but not the only serious faux pas committed by Prime Minister Modi and his team in the matter of Ganga rejuvenation. It was actually the culmination of a series of missteps that began early in his tenure.  
It can reasonably be presumed that candidate Modi was sincere and serious when he made those famous statements at Varanasi during his campaign (and even later) regarding Ganga rejuvenation. They seemed straight from his heart and seemed to be convincing to many. Everybody thought, "Here is a Prime Minister, who does not – contrary to his predecessor – need goading to make all the right noises". Hopefully these noises shall result into right actions as well. So much so that Swami Sanand waited almost four years before making his discomfort on lack of any worthwhile progress on Ganga rejuvenation known directly to the Prime Minister. He wrote a number of letters before and after embarking (beginning 22 June 2018) on his legendary 111 day fast that ultimately led to his martyrdom on 11 Oct 2018.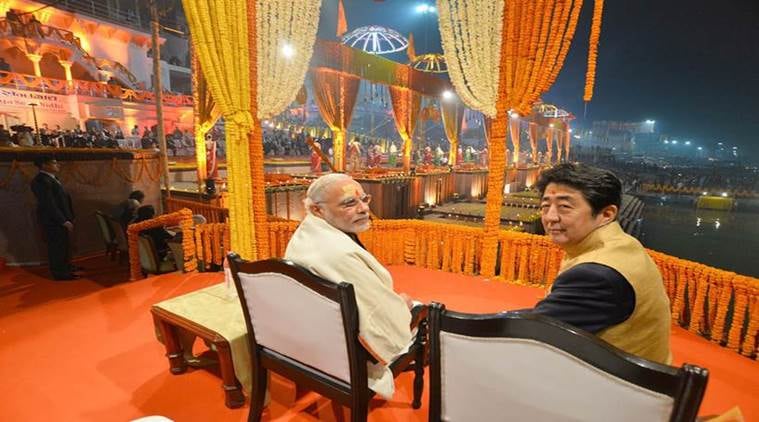 Adding 'Ganga Rejuvenation' to the name of the Ministry of Water Resources was a right first step and exhibited the right intent. Though history would determine if making Sushree Uma Bharati as its minister in charge was also a right step? To her credit, holding upfront on 7 July 2014, a Ganga Manthan (conclave of almost 1000 persons interested in the Ganga question) could be termed as a welcome step, although Himanshu Thakkar, Convener SANDRP had even then wondered in his blog post[i], with good reasons, "Will this Ganga Manthan help the river"?
For any new government with a clear intent of making a difference on a long pending issue like the rejuvenation of river Ganga, the first step should have been learning lessons from previous efforts if any on the issue. Fortunately, in 'failed' Ganga and Yamuna Action plans (GAP and YAP) in operation since 1985 and 1993 respectively there were learnings and lessons galore to find. In addition, the previous government had commissioned a consortium of IITs to work out a Ganga River Basin Management Plan. There were also CAG as well as Parliamentary Standing Committee's reports and observations and even few independent assessments available on GAP and YAP.
It was also important to know if there were reasons other than increasing pollution (key drivers of both GAP and YAP) of the rivers that needed to be understood in the context of a perceptible degradation in the health of both Ganga and Yamuna rivers since the late nineteen seventies. The reasons were not far to find. A dam on river Ramganga (a key tributary of river Ganga) at Kalagarh had been raised in 1974 and it was followed by a series of barrages downstream. Construction of new barrage at Bijnor on Ganga had started in 1978 and it fed a new canal called Madhya Ganga Canal. More and more diversion of Yamuna waters into canals was taking place from the Barrage on it at Tajewala. In short by the time Ganga Action Plan was put in place in 1985 both Ganga and Yamuna had little water left in them for dilution of increasing pollution entering from cities and industries.    
This aspect of gradual drying of both the rivers resulting from greater diversion of water from them was unfortunately lost on the planners of Ganga and Yamuna Action plans. By mid 2000 both the dam on river Ganga at Tehri and a new barrage on Yamuna at Hathnikund had further compounded the water situation in both the rivers. If that was not enough, more hydro-power plants were planned and built on them.
As a matter of fact, it is not just the main stem of rivers Ganga and Yamuna but almost all their tributaries that have seen a juggernaut of dams and barrages come up on them so much so that by the last count there were some 795 dams and 181 barrages/weirs that were obstructing and diverting water from almost every tributary in the entire Ganga basin.
It was astutely observed by Himanshu Thakkar in his blog[ii] that the key political drivers of the Ganga Manthan event were perhaps not the right persons for the job. While Sushree Uma Bharati the new Ganga Minister seemed to have at least her heart at the right place, the new Environment Minister (Prakash Javadekar) was conspicuous by his absence (perhaps irked by the fact that with a new Ganga ministry in place, his own ministry's Ganga role was in for a curtailment). Nor were the ministries of Agriculture (Irrigation being the largest consumer of river waters) or Industries (another key polluter) or Urban development (cities being the key producer of waste water) present there in any strength. One person who was much in command was Nitin Gadkari, the new Minister of Road Transport and Highways and Shipping. Rather than act odd man out, here was a man who was leading the agenda reiterating his just found fondness for commercial river navigation through dredging and barraging of river Ganga at various sites between Varanasi and Howrah. Clearly the signs did not seem hopeful for river Ganga, even then.   
To add to the confusion was an announcement by the Finance Minister of a new program called 'Namami Gange' with a kitty of whopping Rs 20,000 crores. Once again like the GAP and YAP, money was seen as being the deliverer of river Ganga. Money means projects and big money means big projects. So while the Namami Gange program did speak in terms of restoring the Nirmalta (wholesomeness) and Aviralta (Ceaseless flow) of river Ganga, spending huge funds upfront necessitated huge projects which could be designed and implemented only through the mechanism of waste water treatment and abatement of river pollution. Nirmalta had clearly scored over Aviralta, no matter if the latter had greater legitimacy for river rejuvenation.
Alternatives like resorting to water demand management, rain water harvesting, avoidance of water guzzling crops, promotion of water efficient farm techniques like SRI (System of Rice Intensification), steps for ground water recharge etc were no one's concern. Scheme to compensate upper riparian states for foregoing some of their economic benefits (including stoppage of new hydropower plants) for greater river flows or massive effort at making irrigation more efficient and use of recycled treated sewage for irrigation so that lesser flows from rivers get diverted were not even considered.
Ultimately Namami Gange has unfortunately turned itself into a clone of previously failed GAP and YAP mainly because huge funds had to be spent. Even a cursory look at the website of NMCG (executive arm of Namami Gange) gives one an impression as if one had stumbled onto a construction firm's website. Big money it seems has become an unbearable mill-stone around the already 'sick' river Ganga.    
Further for Modi (previous Chief Minister of Gujarat) the river front imagery of river Sabarmati (fed rather unjustly by the river Narmada canal waters) in Ahmedabad was too recent a memory to ignore. No matter if such river fronts were alien concept to Indian rivers and by no stretch of imagination had Sabarmati been rejuvenated as a result. On the contrary Sabarmati river front in Ahmedabad is a bad example of natural flood plain encroached and river concretized. But river front development projects, for they again entailed huge spend, came to occupy centre stage.
On top of everything was Nitin Gadkari's pet project, namely Ganga waterways for commercial navigation, whether it harms Ganga further or not! Sadly, the said project brooks no environmental impact assessment of either its dredging or its construction component. Prime Minister Modi's mid tenure decision to replace the Ganga minister Sushree Uma Bharati by none other than the reputedly 'go getter' Nitin Gadkari, sent disturbing signals to Ganga watchers already worried about little progress if any made under Namami Gange towards Ganga rejuvenation.    
In this entire melee, one singular Modi action which stands out in favour of Ganga rejuvenation is its notification on 7 October, 2016 of River Ganga (Rejuvenation, Protection and Management) Authorities Order, 2016. This provided a firm legal basis to the National Mission for Clean Ganga (NMCG) as the executive arm of Namami Gange program. Not without its infirmities (for example there is no space for non government participation in it) it did provide few sensible definitions (river bed, river flood plain etc) and tangible guidelines in form of Principles of river rejuvenation and constitution of multi tiered governance structure from NMCG down to the district level. Unfortunately, its implementation has left much to desire! For example, while the Order mandates prior clearance from NMCG for any developmental project planned on river Ganga and its tributaries, when this question was raised at the challenge of award of EC to the Ken-Betwa link project, the NMCG strangely took a stand that such a clearance was not required. Similarly, there is no such clearance from NMCG for the Ganga waterways project too. Clearly the on ground implementation of the Order is a huge question mark. 
 CAG report of 2017 that conducted a performance audit (since its inception in 2014) of Namami Gange program has been unsparing in its indictment of latter's performance till date (August 2017). It reports:
"In six cities (Kanpur, Varanasi, Patna, Munger, Gayespur and Budge) of Uttar Pradesh, Bihar and West Bengal, Dissolved Oxygen declined from 2012-13 levels. Biochemical Oxygen Demand was higher than the prescribed limit in the three towns (Kanpur, Allahabad and Varanasi) of Uttar Pradesh. During 2016-17, Total Coliform levels in all the cities of Uttar Pradesh, Bihar and West Bengal were very high; ranging between six to 334 times higher than the prescribed levels."
With none too hopeful signs on Ganga rejuvenation front, one thing that Modi could have done to not only reinforce his commitment to the cause but also expedite action on the ground was to make NMCG report directly to his PMO. This would have sent a strong signal in ways more than one. Incidentally Modi had realized early in his tenure as pointed out by Victor Mallet in his book, 'River of Life, River of Death' (Oxford, 2017) that "I had no idea that things are so bad". He was also then (at a private meeting in Delhi a year after taking office) candid about the bungling officialdom, which was keener on lighting and decorations in Varanasi, rather than suggesting sensible steps for rejuvenating the Ganga. It remains a mystery as to what then kept Modi away from seeking non official advice, as Swami Sanand had all along been suggesting, in the matter?
Obviously Swami Sanand after waiting patiently for almost four years for some hopeful signs of actions and improvement in the health of river Ganga became disturbed, restless and disillusioned. Notably he had fasted for the Ganga earlier in 2008, 2009, 2010, 2012 and 2013. He reportedly wrote six letters to Prime Minister Modi between February and September 2018[iii]. His last letter sent while he was on fast unto death laid bare his four demands, as did his previous letters starting from the first one in Feb 2018:
Bring a Ganga (Conservation and Management) Act on an urgent basis, if need be through a Presidential ordinance  

Cancel all hydro-power projects under construction and planned in the Upper Ganga Basin in Uttarakhand

Ban extraction of sand and boulders from the Upper Ganga River Basin in particular from the Kumbh area in Haridwar

Constitute a Ganga Bhakt Parishad (Council) of 20 persons (to be nominated by you) devoted to the cause of Ganga, who shall pledge to work only in the interest of river Ganga and who shall hold the final word in relation to all actions pertaining to river Ganga
It is ironical that the Prime Minister Modi, who was quick to take to twitter to express his sorrow on the demise of Swami Sanand and had even tweeted in support of his fast back in 2012, had no time to even acknowledge receipt, what to talk of attending to his concerns expressed in several letters sent between Feb and Sep 2018. Most saddening is the fact that while Swami Sanand survived all his previous five fasts taken up during the previous regime, his only fast taken up after a waiting period of four long years during the Modi rule resulted in his death.       
Notably the Ministry of Water Resources, River Development and Ganga Rejuvenation did bring out a Notification dated 10 October 2018 (just a day prior to Swami Sanand's sad demise) specifying levels of E flows in main stem Ganga (downstream of some of the structures on it) right from its origin till the city of Unnao in Uttar Pradesh. But it proved to be too little, too late. A tokenism at best with unscientific basis and many other problems associated with it. Surprisingly even a cursory perusal of the Notification reveals its 'post dated cheque' nature as the existing structures have been allowed to release specified (low as they were) flows only three years hence. So Ganga needs to wait at least another three years to see any improvement in its health courtesy enhanced flows that too at the mercy of project owners and Central Water Commission, both suffering from abject track record and conflict of interests.     
It is late now to save Swami Sanand's life, but not too late in the day for Prime Minister Modi to still make amends in the interest of river Ganga. Let his government take measures as suggested by Swami Sanand and more, leaving legal, governance and institutional legacy for the succeeding governments to actually take sensible steps for rejuvenating the river Ganga and in turn other rivers in India. AMEN!
Manoj Misra (yamunajiye@gmail.com)
Note: Manoj Misra is the Convener of Yamuna Jiye Abhiyaan, a civil society consortium campaigning for a living Yamuna.
END NOTES:       
[i] https://sandrp.in/2014/07/08/will-this-ganga-manthan-help-the-river/
[ii] Recent blogs on Ganga by the same author: https://sandrp.in/2018/09/04/what-ails-ganga-why-namami-gange-is-spectacular-failure/ and https://sandrp.in/2018/09/05/is-there-hope-from-national-mission-for-clean-ganga-listen-to-official-agencies/
[iii] For some of the letters, see: https://sandrp.in/2018/10/11/tribute-to-late-swami-sandand-who-died-for-the-cause-of-ganga-river/