Feature Image: Renuka Dam Sangharsh Samiti members take out a protest march at Dadahu in Sirmaur district on Dec. 19, 2021. Tribune photo
What will be the realistic cost of power from hydropower projects being pushed by the Prime Minister during this visit today to Himachal Pradesh? One indication of that comes from the 111 MW Sawra Kuddu HEP that he inaugurates during his visit. The cost of this project is already over Rs 2080 Crores, likely to go up further. Which means per MW installed capacity, the cost is around Rs 20 Crores. At this cost, the cost of power from the project is likely to be over Rs 8 per unit even without factoring in the social, environmental and increased disaster vulnerability costs that such projects impose on the fragile Himalayan Mountains. As if to also remind the active seismic zone, on the eve of his visit, there were tremors, even if mild, in Mandi.
The Renuka dam that he lays the foundation for does not even have all the statutory clearances. Its EIA has been the most dishonest exercise, as came out in the NGT hearings. What signal is the government sending by laying foundation stone for such a project? Similar are the issues with Luhri I and Dhaulasidh HEPs. The government seems to be pushing such outdated, unviable, costly and destructive projects in fragile Himalayan regions, purely on political arithmetic assumptions, but possibly need to realise that these projects are not even popular and they are also most inappropriate in the climate change context. Or is it the lure of spending such huge sums of unaccountable public money that provide opportunities for getting election funds for the party that is driving such undemocratic decisions?
Himachal Pradesh PM Modi will visit Mandi on Monday (Dec. 27) to inaugurate and lay the foundation stone of hydropower projects worth over Rs 11,000 crore. As per PMO, PM Modi will lay the foundation stone of the Renukaji dam project. The 40 MW project will be built at a cost of around Rs 7,000 crore. Modi will also lay the foundation stone of the Luhri stage 1 hydro power project. The 210 MW project will be built at a cost of over Rs 1,800 crore. Another project for which he will lay the foundation stone is Dhaulasidh hydro power project. This will be the first hydropower project of Hamirpur district. The 66 MW project will be built at a cost of over Rs 680 crore. Modi will inaugurate the Sawra-Kuddu hydro power project. The 111 MW project has been built at a cost of around Rs 2,080 crore. The Himachal Pradesh Global Investors' meet is expected to give a boost to investment in the region through the start of projects worth around Rs 28,000 crore, it added. https://www.news18.com/news/india/pm-modi-to-launch-hydropower-projects-investors-meet-in-mandi-on-monday-4593605.html (26 Dec. 2021)
An earthquake of magnitude 2.8 on the Richter scale hit Mandi district at 6.50 PM on Dec. 26, the National Centre for Seismology (NCS) said. The earthquake had latitude and longitude of 32.03 and 76.84, respectively. The depth of the earthquake has been measured at 5 km. https://www.livemint.com/news/india/breaking-earthquake-in-mandi-district-of-himachal-read-here-11640529947578.html (26 Dec. 2021)
HYDRO POWER PROJECTS
Study Destructive impact of hydropower plants on jaguars & tiger habitats ABSTRACT: The rapid expansion of hydropower across tropical landscapes has caused extensive habitat loss and degradation, triggering biodiversity loss. Despite known risks to freshwater biodiversity, the flooding of terrestrial habitats caused by dam construction, and associated impacts on terrestrial biota, have been rarely considered. To help fill this knowledge gap, we quantified the habitat loss following inundation of hydropower reservoirs across the range of two iconic species, jaguars and tigers. To do so, we compiled existing and planned dams intersecting the distribution of these apex predators.
We found 164 dams intersecting the jaguar range, in total flooding 25,397 km2. For tigers, we identified 421 dams, amounting to 13,750 km2. As hydropower infrastructure is projected to expand in the decades ahead, these values are expected to increase greatly, particularly within the distribution of jaguars where the number of dams will nearly quadruple (429 planned dams). Despite the relatively few dams (41) planned across the range of tigers, most will intersect priority conservation areas for this species. We recommend a more cautious pursuit of hydropower in topographically flat regions, to avoid extensive habitat flooding which has occurred in the Neotropics, and avoiding dam construction in priority conservation landscapes for tigers. https://phys.org/news/2021-12-destructive-impact-hydropower-jaguars-tiger.html (10 Dec. 2021); https://www.nature.com/articles/s42003-021-02878-5 (09 Dec. 2021)
Arunachal Pradesh NHPC moves HC against compensation disbursement The Dibang Multipurpose Project Affected Area Committee (DMPAAC) has expressed shock and anguish over the interlocutory application (IA) filed by the NHPC Ltd at the Gauhati High Court against disbursement of compensation to the project-affected families (PAF) of Dibang Valley district. Despite the compensation amount of Rs 640 crores having been deposited into the Dibang Valley district administration's account on 25 November, the disbursement process was kept under wraps from the PAFs due to reasons unknown.
-The PAFs had earlier demanded immediate disbursement of the compensation money. However, in the latest development, the construction giant has filed an IA at the HC's Itanagar bench (listed on 23 December, 2021), praying for non-disbursement of the compensation amount deposited to the Dibang Valley DA. This act of the NHPC has drawn flak from all quarters, especially from the PAFs. https://arunachaltimes.in/index.php/2021/12/24/nhpc-moves-hc-against-disbursement-of-compensation-dmpaac-vows-to-continue-agitation/ (24 Dec. 2021)
Uttarakhand Vishnugad-Pipalkoti HEP threatens Sankaracharya temple The residents of Nani (Choti) Kashi, a historic village in Chamoli district, that has temples believed to be established by Adi Shankracharya, the 8th century philosopher saint, have written to PM Modi, pointing out that the 444 MW Vishnugad-Pipalkoti hydroelectric power (HEP) project being executed by Tehri Hydro Development Corporation (THDC) near their village is posing a serious threat to their homes as well as ancient temples in the area.
The letter, sent by gram pradhan Rajendra Hatwal, highlights that THDC has set up a muck dumping zone right above the sanctum sanctorum of the Lakshmi Narayan temple established by Adi Shankaracharya. "The wall of the dumping zone can fall anytime and severely damage the temple," the gram pradhan said in the letter. The Indian National Trust for Art and Cultural Heritage (INTACH), has also come out in support of the villagers and written to THDC as well as World Bank, which is funding the project, to "restore the impacted sites and also conserve the historic village in its entirety." https://timesofindia.indiatimes.com/city/dehradun/temples-established-by-adi-shankaracharya-under-threat-from-hydropower-project-in-garhwal-hills/articleshow/88440383.cms (23 Dec. 2021)
MoEF Agenda for FAC meeting to be held on Dec 23, 2021, relevant item: DIVERSION OF 365.66 HA (I.E.319.02 HA FOR LOWER RESERVOIR + 22.50 HA FOR POWER HOUSE & TRC OUTLET + 6.96 HA FOR PENSTOCK + 8.02 HA FOR INTAKE STRUCTURE + 2.43 HA FOR TAIL RACE CHANNEL AND 6.73 HA FOR INTERNAL ROADS) OF FOREST LAND IN KURNOOL DIVISION FOR INTEGRATED RENEWABLE ENERGY PROJECT, PINNAPURAM IN FAVOUR OF GREENKO ENERGIES Pvt Ltd. http://forestsclearance.nic.in/AgendaDetail.aspx
DAMS
Madhya Pradesh CAG raises concern over pending dam repairs Of the 28 dams that were found to have major deficiencies of multiple kinds, deficiencies in 20 are to be rectified even after 11 to 69 months of their being pointed out, a report by the Comptroller and Auditor General (CAG) of India has found. The rectification of deficiencies of dams has a direct bearing on the safety of these dams. "Estimates for repairs of only 8 dams were prepared but estimates of the seven of them were not even sanctioned by the higher officials," the CAG report on economic sector for the year ended March 31, 2019, Government of Madhya Pradesh, said.
The Water Resources Department (WRD) is the principal agency for construction and maintenance of large and small dams. The State Dam Safety Organisation (SDSO) had inspected 510 dams during the years 2016-17 to 2018-19 and reported 73 dams (72 dams under category II and one dam under Category I), which needed immediate repairs. The CAG had selected only 16 divisions for audit and the report brought out alarming statistics from the areas pertaining to only those divisions.
In the selected 16 divisions, 28 dams under Category II had major deficiencies, viz. heavy leakage from central masonry/dam body, choking of seepage drains, water pooling near downstream toe drains, formation of weed growth, disturbance of pitching, erosion of top width, leakage from sluice and damage of sluice, etc. For rectification of these deficiencies, estimates should have been prepared immediately. https://daijiworld.com/news/newsDisplay?newsID=907848 (24 Dec. 2021)
Emergency action plans, O&M manuals not prepared for most dams: CAG Madhya Pradesh has Emergency Action Plans (EAPs) for merely 25 of the 453 large dams while only 31 dams have Operations and Maintenance (O&M) manuals even after 30 years, a CAG report has found. "The government replied (in September 2020) that EAPis necessary for all large dams and as per directions of the Chairman of State Dam Safety Committee (SDSC), EAP of 25 dams have been prepared," the CAG report said,..
adding, "The reply of the government is not acceptable, as no document in confirmation of preparation of EAP of 25 dams has been provided to audit." "Moreover, the reply does not mention the reasons for non-preparation of EAPs for large dams even after the lapse of 30 years," the report of the CAG on Economic Sector for the year ending March 31, 2019, Madhya Pradesh government, said. "The reply of the state government does not address the issue regarding preparation of O&M manual of non-gated large dams. Further, CWC had not instructed to prepare the O&M manual for gated dams only," the CAG report said. https://www.daijiworld.com/news/newsDisplay?newsID=907916 (24 Dec. 2021)
Polavaram Project Irrigation dept demands fast PPA, DDRP clearances "As per the finalized 3D model study report of CWPRS, the quantum of work of several components has been increased abnormally than provisioned. Works will be put on track only when the PPA, Central Water Commission and Jal Shakti ministry get the final clearance from the Union finance ministry for the increased volume of work because it involves lot of investment," said a senior official.
– The officials said additional earth work excavation in approach channel will have to be taken up for guiding of water flows towards spillway from the river. The quantum of additional earth work excavation of approach channel has been increased abnormally than provisioned.
– They said that upstream rock fill guide wall for a length of 500m to be formed as per the approved drawings. Similarly, ground improvement measures with vibro stone column to be taken up under the upstream rock fill guide wall. "Ground improvement works are outside the scope of contract agreement and to be taken up additionally. It needed to be cleared from all the authorities," said the officials. https://timesofindia.indiatimes.com/city/vijayawada/irrigation-dept-demands-fast-ppa-ddrp-clearances-for-polavaram/articleshow/88398160.cms (21 Dec. 2021)
Sardar Sarovar Dam Narmada level falling after dam height raised: Patkar "Even though the height of the Sardar Sarovar (dam) has risen, it has caused a fall in the water level (of the river). The water level recorded in August (monsoon) is usually seen in April (summer). The Narmada river is destroyed," she said. Patkar claimed that the government's move to carry on with the inland waterways project without acquiring due environmental permission and changing laws to suit the project is "creating a situation where lakhs of youth are being challenged to take up the fight." Patkar also alleged that the Sardar Sarovar project has also adversely affected fishermen living downstream of the mega dam. https://www.newindianexpress.com/nation/2021/dec/19/narmada-river-level-falling-after-sardar-sarovar-dam-height-raised-medha-patkar-2397439.html (19 Dec. 2021)
INTERLINKING OF RIVERS
SANDRP Blog Ken Betwa project will harm & not help Bundelkhand Law of the land says that before taking up a project for implementation, it must have all the required clearances including Forest Clearance, Wildlife clearance and any pending legal challenges are resolved. In case of KBLP, it does not final forest clearance, very fundamental questions have been raised about its Wildlife Clearance by the Central Empowered Committee (CEC) of the Supreme Court and SC has yet to take a decision on it, a legal challenge to the Environment Clearance (EC) is pending before the NGT. If law of the land is to prevail, the cabinet should not have cleared the project. But a decision was taken purely on political consideration of gaining some electoral benefit in the upcoming Uttar Pradesh assembly elections, the BJP government's cabinet decided to clear the disastrous project.
The cabinet decision raises the proprietary question, if the cabinet should be endorsing a project that does not have all the statutory clearances and legal challenge to its available clearances is pending before the various judicial bodies? What signal is the Prime Minister & the cabinet sending, what kind of pressures does this endorsement brings on the statutory and judicial decision makers?
In a most path breaking, remarkable report submitted to the Supreme Court on the KBLP on Aug 30, 2019, the CEC has raised fundamental questions not only on the appropriateness of the Wildlife Clearance given to the project, but also the viability, optimality and desirability of the project. It said the project will lead to "the loss of 10500 ha of wildlife habitat in PTR", in addition to submergence of 9000 ha of the Panna Tiger Reserve (PTR). https://sandrp.in/2021/12/22/ken-betwa-project-will-harm-not-help-bundelkhand/ (22 Dec. 2021)
Highly suspect benefits of the just-approved Ken-Betwa link project are not justified by its much higher ecological and economic costs. https://www.newsclick.in/river-linking-prestige-project-will-not-solve-water-crisis (26 Dec. 2021)
Article by SANDRP Coordinator in THE TRIBUNE on Dec 22 2021: "The project is based on the premise that Ken, the smaller of the two rivers, has surplus water that can be transferred to the bigger Betwa river. But the hydrological data that is claimed to support that premise is not in the public domain and has never been put to scrutiny by any independent, credible agency. Ground realities and available facts show that the hydrological basis of the project is a secret exercise in manipulation." https://www.tribuneindia.com/news/comment/ken-betwa-project-can-ravage-bundelkhand-353116 (22 Dec. 2021)
This response to Himanshu Thakkar article actually goes to substantiate everything he has said about the Ken Betwa project! https://www.tribuneindia.com/news/comment/ken-betwa-link-project-to-benefit-bundelkhand-354072 (25 Dec. 2021)
बुंदेलखंड में फिर हुआ पानी का खेल, नदी-तालाब जोड़ो योजना में भी नहीं भरे 10 तालाब: बुंदेलखंड के टीकमगढ़ और निवाड़ी जिले में सबसे ज्यादा चंदेल कालीन तालाब हैं और इनकी संख्या 450 के आसपास है, इसके बावजूद यह इलाका हर साल पानी के संकट से जूझता है। यही कारण है कि साल 2013 में नदी-तालाब जोड़ो योजना बनाई गई थी। टीकमगढ़ और निवाड़ी जिलों में जहां जामनी नदी से 10 तालाबों को भरने की योजना बनी थी, मगर योजना का पहला चरण पूरा होने के बावजूद पानी सिर्फ 5 तालाबों तक ही पहुंच सका है। https://www.navjivanindia.com/news/game-of-water-happened-again-in-bundelkhand-as-even-10-ponds-can-not-be-filled (Navjivan Desk, March 2 2021)
RIVERS AS NATIONAL WATER WAYS
NCRPB Ferry, cargo services on Yamuna in Delhi by 2025 National Capital Region Planning Board (NCRPB) in its 'Draft Regional Plan 2041′ has proposed to start ferry and cargo services on the Yamuna river in Delhi by 2025 to promote inland waterways and create an alternate congestion-free transport facility in the city. The Draft Regional Plan 2041' was put in the public domain on Thursday (Dec. 16) and suggestions or objections have been invited until January 7 and it will be notified by the board thereafter. The NCRPB gave in-principle approval to the 'Draft Regional Plan 2041' in its meeting on October 12 this year.
"Implementation of passenger and cargo ferry service on Inland National Waterway (NW)-110 (Yamuna River) should be expedited and made fully operational by preferably 2025. Possibilities of ferry service on the river Yamuna between Wazirabad and Sonia Vihar may be looked into if the project be implemented suitably," the Draft Regional Plan 2041 said. It also said there is a need to maintain minimum water levels in the rivers and canals of NCR to enable round-the-year boating, navigation and its potential for further use.
"Possibilities should be explored to develop passenger and bulk cargo (especially of non-perishables) ferry service on major canal networks in NCR like the Agra Canal, Upper Ganga Canal, Western Yamuna Canal, etc," the draft plan said. It said NCR states should jointly develop networks of greens and blues (waterways) in the region on the lines of Singapore and Shanghai. States may identify water transport crossover points across the Yamuna river and develop road linkages to existing networks, it said. https://www.indiatoday.in/cities/delhi/story/draft-regional-plan-2041-ncrpb-ferry-cargo-services-yamuna-river-delhi-2025-1889156-2021-12-17 (17 Dec. 2021)
IRRIGATION
Kerala Water from Periyar Valley to be released from next month The issue of water shortage in the eastern parts of the district is likely to be resolved soon as the canals of Periyar Valley Irrigation Project (PVIP) would be opened from January 1. According to irrigation department authorities, the trial run of releasing water through the main canal of VVIP would begin on Friday (Dec. 17).
The trial run of the low-level canal and high-level canal also would be held in the following days prior to the opening of the main canal. The main source of water, stored in Boothathankettu barrage, is from various hydroelectric projects located along the Periyar River and Idamalayar hydroelectric projects. The stored water diverts through canals for irrigating agricultural land in Kothamangalam, Muvattupuzha, Kunnathunadu, Aluva, Paravoor and Kanayannoor taluks in the district. https://timesofindia.indiatimes.com/city/kochi/water-from-periyar-valley-to-be-released-from-next-month/articleshow/88419270.cms (22 Dec. 2021)
Karnataka Water from Hidkal dam to be released for Khariff season Water Resources Minister Govind Karjol on Tuesday (Dec. 21) said water from the Hidkal dam will be released to Ghataprabha right and left bank canals for the year 2021-22, during the khariff season. In a statement, Karjol said the water from Hidkal dam, with an availability of is 38.85 TMC, released to Ghataprabha left and right bank canals from December 18 will continue till January 7 for a period of 20 days. Later, from January 22 to February 11 and from February 26 to March 18 water would be released as per the decision of the Irrigation Consultative Committee (ICC), he said. https://www.deccanchronicle.com/nation/in-other-news/211221/water-from-hidkal-dam-to-be-released-for-khariff-season.html (21 Dec. 2021)
Tamil Nadu 800 ponds left out of AAP: Farmers
More than 800 small ponds have been left out of Athikadavu Avinashi Project (AAP), allege activists and villagers. The project aims to tap surplus water from the Bhavani river and divert it to water bodies in drought-prone regions in Tiruppur, Coimbatore and Erode districts. It is being carried out at an estimated cost of Rs 1,800 crore, and will help recharge 1,045 ponds, including 37 PWD tanks, 47 panchayat ponds and 971 large ponds. https://www.newindianexpress.com/states/tamil-nadu/2021/dec/23/800-ponds-left-out-of-athikadavu-avinashi-project-allege-farmers-2398857.html  (23 Dec. 2021)
Check dams to come up on Cauvery near Thottiyam Considering the long-time demand of farmers, efforts will be taken to construct two check dams across the Cauvery river near Thottiyam, said municipal administration minister K N Nehru on Thursday (Dec. 23). Speaking at an event in Thottiyam to receive petitions from the people under Makkalai Thedi Mudhalvar scheme, Nehru said that two check dams — one at Unniyur and the other on its downstream — across the Cauvery will be constructed soon. Once the project is completed, farmers in and around Thottiyam can cultivate crops for three seasons without any interruption in water, he said. https://timesofindia.indiatimes.com/city/trichy/check-dams-to-come-up-on-cauvery-near-thottiyam/articleshow/88462483.cms (24 Dec. 2021)
Damaged check dam across Cooum set to be reconstructed The Korattur check dam, with a regulator structure in Tiruvallur district across the unpolluted stretch of the Cooum, that was damaged during the 2015 floods, is set to be reconstructed. Built in 1879, one of the oldest storage structures in Jamin Korattur is vital in regulating excess flood water to the Chembarambakkam lake which is a drinking water source to the city. The WRD is set to float bids for the ₹32.45-crore project shortly and begin work in two months. Officials said a 50-metre portion of the checkdam was washed away in floods when the river carried 30,000 cusecs of water then. Another 50 to 60 metres of the structure was damaged during the floods.
At present, a temporary embankment has been created in the river near Tiruninravur to divert surplus water to Chembarambakkam lake. Several problems, including funding, had delayed the project. The reconstructed structure would be 2.5-metre tall across the 140-metre-wide river. Moreover, the river banks would be strengthened and flood prevention walls built. This would prevent inundation of the neighbouring villages, including Puduchatiram. Minor repair would be taken up in head sluice that is used to divert water from the river to Chembarambakkam through the 7-km-long new Bangaru channel. This is the fourth storage structure in the 72-km-long Cooum river. https://www.thehindu.com/news/cities/chennai/damaged-check-dam-across-cooum-set-to-be-reconstructed/article32958758.ece (28 Oct. 2020)
URBAN RIVERS
Sabarmati; Ahmedabad 720 printing units to remain closed for month During a hearing on Friday (Dec. 24), the high court ordered AMC and GPCB to take criminal action against industrial units that still continue to discharge their effluents in sewage water. Following this, the screen printing association issued a notice to its member units, situated in Behrampura and Danilimda, on Saturday (Dec. 25) and instructed them to keep units closed from December 27, 2021 to January 27, 2022 or until further notice.
The association stated in its notice that the work for drainage connections of member units with CETP has been 96% complete. Till the drainage connections with CETP are completely established, the members units should stall all production activities. The association has also stated that if any member unit is found open during this period, the AMC, GPCB and the association would take strict action against the defaulting unit.
It has also threatened to send the defaulting unit's name to the high court, which has already ordered AMC for public shaming of polluting units and their owners. The printing association also told its member units that since all drainage pipelines are diverted to CETP, each of the members should deposit its share of contribution for this diversion within two days. https://timesofindia.indiatimes.com/city/ahmedabad/river-pollution-720-printing-units-to-remain-closed-for-month/articleshow/88497041.cms (26 Dec. 2021)
A division bench of the Gujarat High Court on Friday (Dec. 24) directed the Ahmedabad Municipal Corporation (AMC) to disconnect "all other supplies" in residential societies found to be discharging their sewage directly into the Sabarmati river and initiate criminal prosecution of office-bearers of such societies. Other supplies for a residential society can indicate, electricty and water supply. The oral direction came while the bench was hearing a suo motu public interest litigation (PIL) on Sabarmati river pollution, following a submission by amicus curiae Hemang Shah that the joint task force constituted by the court has found illegal connections by residential societies that discharge its sewage directly into the river. https://indianexpress.com/article/cities/ahmedabad/sabarmati-river-sewage-gujarat-hc-7689385/ (25 Dec. 2021)
Dr Bharat Jhunjhunwala thoughts on Sabarmati river front development project are contrary to ground realities. https://www.thehansindia.com/hans/opinion/news-analysis/give-riverfront-back-to-the-river-716362 (22 Nov. 2021)
Musi; Hyderabad 14 new heritage-themed bridges to be built across river These heritage-themed bridges apart from a link road will be built across rivers Musi and Esa with an estimated budget of Rs 398 crore. The Municipal Administration and Urban Development (MA&UD) officials said that tenders for the works which aim to restore the river to its pristine glory would be floated before January 2022. Officials said once tendering work picks pace, the same would be followed by the works taking off at the earliest and completed at a brisk pace. The MA&UD Department has shortlisted the proposals and designs submitted by the consultants, architects and other experts. The 15 works will be executed by Hyderabad Road Development Corporation Limited (HRDCL), Musi Riverfront Development Corporation Ltd (MRDCL) and Quli Qutub Shah Urban Development Authority (QQSUDA). https://telanganatoday.com/14-new-heritage-themed-bridges-to-be-built-across-river-musi (23 Dec. 2021)
Pune Irrigation dept raises concerns over RFD project Close on the heels of the civic body floating tenders for the riverfront development project, the irrigation department has written a letter to the authorities raising concerns. This has given ammunition to activists who have been opposing the project. They have demanded that the Pune Municipal Corporation address these concerns, failing which they would move the court and the NGT.
In the letter, the irrigation department said any flooding caused by the project would become PMC's responsibility. "Precautions must be taken to ensure the project does not cause any obstacles to the river's flow and carrying capacity. The responsibility for safety and security of public works that are to be carried out in the prohibited zones and restricted zones will lay with the department concerned or the local self-governing body. This body will also be responsible for any probable loss of lives or damages due to floods," stated the letter issued by the office of chief engineer (irrigation department) H V Gunale.. https://timesofindia.indiatimes.com/city/pune/irrigation-dept-raises-concerns-over-riverfront-development-project/articleshow/87376730.cms (30 Oct. 2021)
Gomti; Lucknow -गोमती के प्रदूषण का असर इस इलाके के मछुआरों पर भी पड़ा है। लखनऊ के गऊ घाट के रहने वाले संतराम निषाद करीब 20 साल से गोमती में मछली पकड़ते आए हैं। उनके मुताबिक पानी गंदा होने की वजह इस इलाके में मछली नहीं मिलती। जब साफ पानी था तो रोहू, नैनी जैसी मछलियां मिल जाती थीं, लेकिन अब मांगुर, टेंगन, चैना जैसी छोटी मछलियां मिलती हैं। संतराम नाव में पड़ी दो मछलियों को दिखाते हुए कहते हैं, "कल रात में जाल लगाया था, सुबह में दो मछली फंसी है। करीब 5-6 साल पहले 8-10 मछलियां फंस जाती थीं, इसमें बड़ी मछलियां भी होती थीं। अब नदी का पानी गंदा हो गया है तो मछलियां जिंदा नहीं रह पाती।"
-नदी में मछलियां न होने की वजह से मछुआरों की कमाई पर भी असर हुआ है। संतराम बताते हैं कि उनकी कमाई आधे से भी कम हो गई है। कुछ साल पहले तक एक द‍िन में 200 रुपए तक की मछलियां निकल आती थीं, अब 50 से 100 रुपए की न‍िकल आएं तो भी बहुत है। इसी तरह लखनऊ के खदरा के रहने वाले प्रदीप निषाद भी मछलियां पकड़ने का काम करते थे। गंदा पानी होने की वजह से मछलियां गायब होती गईं और उन्‍होंने यह काम छोड़ ही द‍िया। अब प्रदीप मजदूरी का काम करते हैं। https://hindi.mongabay.com/2021/04/05/gangas-tributary-gomti-is-converting-to-nullah/ (05 April 2021)
RIVERS
Telangana 'Confluence of Musi-Krishna may throw up diamonds' 'Golconda diamonds' may have been a misnomer as no diamonds were ever discovered in the region, but recent research studies have rekindled hopes of finding diamonds at the confluence of Musi river with the Krishna in Nalgonda district. Also, diamond-bearing kimberlites and lamproites have also been discovered in Mahbubnagar district at the confluence of Bhima river with the Krishna, and in Gadwal district, at the confluence of Tungabhadra river with the Krishna.
Incidentally, Krishna river has contributed some of the best diamonds ever mined in the world, including the famed Kohinoor. Lamproite is an ultrapotassic mantle-derived volcanic or sub-volcanic rock. Though no diamonds were mined in Golconda, diamonds mined in the south Indian diamond province (SIDP) are historically referred to as 'Golconda diamonds', as the kingdom had famous mines. If these hidden diamond treasures are to be mined successfully, the nomenclature 'Golconda diamonds' will become a reality, researchers from OU, Geological Survey of India, and other institutions say. https://timesofindia.indiatimes.com/city/hyderabad/telangana-confluence-of-musi-krishna-may-throw-up-diamonds-says-study/articleshow/88500184.cms (26 Dec. 2021)
Andhra Pradesh Govt identifies 110 water bodies to promote adventure sports Sports Authority of Andhra Pradesh (SAAP) has identified 110 water bodies across 13 districts in the state to develop water and adventure sports, besides creating recreation spaces for the public. Scuba, diving, sailing, surfing and yachting are some of the activities to be part of the sports.
The water bodies identified are beaches, river ghats, ponds and reservoirs. The state has nearly 40 major, medium and minor rivers, of which 12 of them are inter-state rivers. Roughly six to seven percent of the state's land is occupied by water bodies. The SAAP has even approached the authorities concerned like the Revenue, Irrigation, Forests and Tourism to get No Objection Certificate (NOC) to start the works as per the objectives. https://www.deccanchronicle.com/nation/in-other-news/211221/andhra-pradesh-identifies-110-water-bodies-to-promote-adventure-sports.html (21 Dec. 2021)
GANGA Uttarakhand Judiciary's 'Hands-Off' Approach Ritwick Dutta of LIFE on Char Dham All Weather Road verdict Supreme Court clearly held that it cannot 'second guess' the infrastructural needs of the army. There can be two opinions on this issue, since courts do not have the capacity to evaluate the security needs. However, this should not act as a carte blanche to escape from both the requirement of environmental law compliance and a judicial review.
It is also pertinent to point out that the 'hands-off' approach of the higher judiciary is not limited to just issues of security concerns. Courts have repeatedly held that they will not interfere in matters that concern 'policy decisions' or even 'economic matters'. This leaves a very small window open for courts' powers of judicial review.
There is also a critical need to consider environment and ecology as a 'security' issue – our forests, mountains and rivers ensure ecological security and our line of defence against climate change. https://www.thequint.com/voices/opinion/bjps-char-dham-project-how-govt-bypassed-environmental-clearance#read-more (22 Dec. 2021)
Opinion When Himalayas lose By Priyadarshini Patel of Ganga Ahvaan Thus, the judgment rewards violations instead of establishing accountability. The monumental crisis of climate change has not been factored in. Unfortunately, the old reductionist approach of pitting white against black prevailed, with a fundamental incomprehension of the very rules of the game.
When mountains are turned to muck, and the Himalayas are made further vulnerable to extreme weather disasters, what 'full potential' are we realising? And so pivotal are these blessed peaks to our nation's security, its climate, its water, its beauty, its wealth, its food, its air. It is no exaggeration to say that when the Himalayas lose, India loses it all. Priyadarshini Patel https://www.downtoearth.org.in/blog/environment/when-the-himalayas-lose-assessing-char-dham-pariyojana-judgment-80755 (20 Dec. 2021)
Govt to build 'Longest ropeway' to Kedarnath The government plans to build the longest ropeway in the world at an altitude of 11,500 feet above sea level. The 11.5-km-long ropeway will significantly reduce the time taken by pilgrims to reach Kedarnath shrine in Rudraprayag district. At present, the pilgrims have to trek 16 kms from Gaurikund to the shrine, which takes the whole day, while the ropeway will enable them to travel from Sonprayag to Kedarnath in 60 minutes.
During his visit to Kedarnath on November 5, PM Modi had said work on ropeways to Kedarnath and Shri Hemkund Sahib would start soon. Tourism secretary Dilip Jawalkar said, "The process to prepare the detailed project report (DPR) for the Kedarnath ropeway has been initiated and the tender will soon be issued to start the work." According to S K Jain, consultant for the Kedarnath ropeway project, the earlier plan was to build a ropeway from Gaurikund to Kedarnath shrine, but it was later decided to shift the starting point to Sonprayag. The 16-km trekking route to the shrine starts at Gaurikund. The motorable distance between Sonprayag and Gaurikund is 8 kms. https://www.newindianexpress.com/nation/2021/dec/21/ukhand-to-build-longest-ropeway-to-kedarnath-2397974.html (21 Dec. 2021)
Protest against road widening that would raze 2,000 trees Residents in the city have planned a 'massive peaceful protest' from 11am to 1pm on Sunday (Dec. 19) in the hope of halting the widening of a 14-km stretch of the Sahastradhara Road in the state capital, for which the Public Works Department (PWD) has already floated tenders. The widening, which the government says will offer swift mobility to tourists visiting Mussoorie from Delhi, will require the chopping of 2,200 trees.
The PWD has invited a firm to facilitate road widening from Jogiwala Chowk to Pacific Golf Estate and the department aims to complete all paper works within a month so construction can start. "The tender has been given out to a firm and now we are framing the terms of agreement, which will be ready in 10-12 days. The idea is to convert 7m blacktop to 12m blacktop in the 14-km stretch. The Rs 77-crore project would mean the felling of banyan, mango, peepal, eucalyptus and other tree species.
Citizens, meanwhile, see this as an addition to the ongoing onslaught on the hill state's green cover, especially as the decision came close on the heels of the NGT giving its nod to chop down 11,000 trees from Ganeshpur to Mohund for the proposed Delhi-Dehradun expressway.Notably, this is the second protest on the issue. On September 20 this year, a tweet storm had been organised, which garnered 4,300 tweets in two hours, spearheaded by activists, residents and celebrities, including actor Archana Puran Singh. An online petition against the road widening had collected 11,300 signatures. https://timesofindia.indiatimes.com/city/dehradun/residents-plan-protest-against-proposal-to-chop-2500-trees-to-widen-del-mussoorie-rd/articleshow/88364300.cms (19 Dec. 2021)
Leaders hurting fragile ecology Over the last five years, the state government took anti-forest, anti-river, and anti-wildlife decisions, and no leader intervened to stop it. https://www.newsclick.in/how-uttarakhand-leaders-hurt-fragile-ecology-state (16 Dec. 2021)
Uttar Pradesh Rajiv Ranjan Mishra, the DG of NMCG and the head of Namami Gange, has admitted that bodies were dumped along the banks of Ganga when India's Covid-19 crisis had reached horrific proportions during the second wave between April and May. https://indianexpress.com/article/india/in-2nd-covid-wave-river-was-dumping-ground-for-dead-admits-ganga-mission-chief-7687762/ (24 Dec. 2021)
140 नदी-तालाबों को रौंद कर बन रहे 'गंगा एक्सप्रेस वे के पांच तथ्य जो शिलान्यास के नीचे दबा दिए गए ! https://hindi.theprint.in/opinion/ganga-express-way-ganga-river-ganga-national-highway-oxygen-environmental/258319/ (22 Dec. 2021)
YAMUNA Uttarakhand Landslide muck dumping along Yamnotri route due to all weather road widening. https://m.facebook.com/story.php?story_fbid=7332163506809036&id=1167914983233950&sfnsn=wiwspmo
RIVERS BIODIVERSITY
Uttar Pradesh This Nov 8, 2021 Hindi report says a family of 6 dolphins has migrated from its habitat along Ekdala ghat in Fatehpur district due to bridge construction work and pollution in Yamuna river.
मरी हुई डॉल्फिन नरौरा बैराज से हजारा नहर में आ गई। डॉल्फिन को बहता देख ग्रामीणों ने इसकी जानकारी नरौरा में दी। सूचना पर बुलंदशहर और कासगंज वन विभाग को मरी हुई डॉल्फिन की तलाश के लिए सक्रिय किया गया। शुक्रवार (Oct. 16, 2020) सायं तक डॉल्फिन की तलाश नहीं हो सकी। जबकि टीमें जगह -जगह निगरानी कर रही हैं। शासन को भी इस मामले की जानकारी दी गई। https://www.amarujala.com/uttar-pradesh/agra/dolphin-in-nahar-kasganj-news-agr464017618 (16 Oct. 2020)
Bihar बेगूसराय में गंडक नदी में मछुआरे के द्वारा मछली मारने के लिए लगाए गए जाल में डॉल्फिन फंस गई। घटना खोदावंदपुर थाना क्षेत्र के बारा गांव के समीप बूढ़ी गंडक नदी की है। जाल में अत्यधिक वजन होने की वजह से मछुआरे भी अचंभित हो गए। फिर जैसे ही जाल को बाहर निकाला गया तो लोगों ने डॉल्फिन को जाल में फंसा देखा। लेकिन जैसे ही डॉल्फिन को जाल से बाहर निकाला गया तो डॉल्फिन को मृत पाया। डॉल्फिन मिलने की सूचना पर आसपास के लोग डॉल्फिन देखने के लिए पहुंच गए। डॉल्फिन की मौत के बाद लोगों ने गंडक के पास ही एक गड्ढा खोदकर डॉल्फिन को उसमें दफना दिया। https://navbharattimes.indiatimes.com/state/bihar/begusarai/fishermen-put-nets-in-gandak-river-for-fish-and-trapped-dolphins/videoshow/77128960.cms (23 July 2020)
FISH, FISHERIES, FISHERFOLKS
Maharashtra Troubled waters: Coastal Road Project It is peak fishing season in Mumbai. For over two months, nearly 200 artisan fishers of the Worli Koliwada (fishing colony) have been taking out their boats each morning, however, all are not heading out for fishing. From September 20, around 25 motorised and non-motorised boats in rotation set out through the day and night from Cleveland Bunder in Worli, located in the central part of Mumbai, to park their boats around a temporary jetty at the Coastal Road construction site.
On December 21, despite being warned of penal action by the Worli police, the protesting fisherfolk disrupted the construction of the Coastal Road project for the 11th time. Their demand is singular— increase the gap between two pillars that will come at the Worli end of the project. The Coastal Road is a 10.58 km stretch starting from the Marine Drive promenade to the Worli-end of the Bandra-Worli Sea Link, promising to ease traffic in one of the most congested cities.
The Koli community leaders estimate that Cleveland Bunder supports 200 families in Worli Koliwada which are involved either in artisanal fishing or as retailers and sellers. It provides harbour for a varying fleet of motorised and non-motorised boats, which range between 45 and 60 on any given day, and also employs several migrant fish workers in addition to the Kolis. Locals estimate that the dock is at least a century old.
This comes at a time when the Central Marine Fisheries Research Institute (CMFRI) raised a red flag over the fishing industry in the state, last year. In 2019-20, fish landings reported their lowest harvest in 45 years, while reports show a decreasing, year-on-year trend since 2017. According to the CMFRI, red toothed triggerfish (Odonus Niger), a commercially unimportant fish that feeds on other fishes, has registered a significant increase along the state's coastline. The preliminary observation shows that changes in water currents in the Arabian Sea could be the reason.
In a meeting with Worli fisherfolk in October, the BMC has directed fisherfolk to not cast their nets, use boats in the fishing ground stretching from Worli sea face, running almost parallel to the Bandra Worli Sealink. BMC has assured compensation for two years, starting October 8, this year. "They have stopped us from casting our nets. We are restrained from our livelihood activity and in return, we are getting a promise of compensation. What will be the compensation, and will we ever get it?" asked Nitesh Patil. https://indianexpress.com/article/cities/mumbai/troubled-waters-coastal-road-7691745/ (27 Dec. 2021)
Karnataka Expert committee to explore possibility of setting up fisheries varsity The state government has constituted a committee to look into the possibility of upgrading the College of Fisheries into a Fisheries University in Mangaluru. The expert committee is expected to submit the report after analysing the pros and cons of carving the college from Bidar-based Karnataka Veterinary, Animal and Fisheries Sciences University (KVAFSU), to set up a separate fisheries university in Mangaluru.
The committee has been asked to submit a report by January 31, 2022, declares an order issued by B N Praveen, Under Secretary to Government, Department of Animal Husbandry and Fisheries. Stakeholders of the fisheries sector in the coastal districts had urged the government to upgrade the 52-year-old college as an independent university. Even the College of Fisheries Alumni Association had submitted a memorandum on October 4, 2021. Mangaluru City Corporation (MCC) council too had passed a resolution in August 2021 seeking university status for the college. The agenda tabled in the council had said that the college established at Ekkur in 1969 was the first of its kind in Southeast Asia. https://www.deccanherald.com/state/mangaluru/expert-committee-to-explore-possibility-of-setting-up-fisheries-varsity-1062886.html (20 Dec. 2021)
Chennai Ennore power project will affect over 6,800 families Citing a Chennai Metropolitan Development Authority (CMDA) document that contains a warning by the Tamil Nadu Pollution Control Board (TNPCB) that the proposed 660 MW Ennore Thermal Power Station (ETPS) would have an impact on the residents of TNHB's under-construction slum resettlement houses for over 6,800 families, activists and North Chennai residents asked the government to scrap the project and cancel the public hearing for it scheduled on January 6.
Activists released a CMDA meeting note dated November 14, 2018, to reclassify TNHB's 28.68 acres of land from hazardous industries use zone to primary residential zone, in which Tangedco and TNPCB had objected the reclassification citing the upcoming power projects in the vicinity. The note said the TNPCB member-secretary had stated in a letter dated February 12, 2018, that the upcoming power projects in the western side of the land may have an impact on the proposed TNHB residential complex. https://www.dtnext.in/News/City/2021/12/23033006/1335362/Ennore-power-project-will-affect-over-6800-families-.vpf (23 Dec. 2021)
SAND MINING
Bihar Several police officials suspended Despite the ban on sand mining till Sept 30 by NGT, the sand mafia is continuing its illegal operations in several districts of Bihar under the nose of the police and district administration. Bihar has seen over half a dozen cases where the mafias have attacked and injured police personnel and gained the upper hand in their areas.
As a result, many police personnel and officials have allegedly joined hands with the sand mafias and share the income from the illegal business as was proved when 41 officials including two SP rank officers named Rakesh Kumar Dubey of Bhojpur district and Sudhir Kumar Porika of Aurangabad district were suspended for their alleged links with the sand mafias.
On September 7, members of the sand mafias attacked a team from Rampur police station. The team had assembled at the Circuit House and was finalising the plan of action against the mafias, when they were attacked with firearms. A Home Guard constable Naurangi Mishtri was shot at in that incident.
Another incident took place in Saran district on September 7 when over 100 miscreants attacked a team of the district police, leaving over half a dozen police personnel injured. The incident occurred in the jurisdiction of Awatar Nagar police station. A joint team of the Bihar police and the mining department was assaulted by sand mafia members in Banka district on September 1. The joint team went to Mirzapur village under Barahat police station to conduct a raid. https://www.freepressjournal.in/india/bihar-sand-mining-as-mafia-flouts-ngt-ban-several-police-officials-suspended-for-working-with-them (18 Sept. 2021)
A mob led by sand mafia goons chased the SHO of Garkha police station of Chhapra. Police are now trying to catch those accused of beating up the SHO. However, the incident has laid bare the law and order situation in the state. https://timesofindia.indiatimes.com/videos/city/patna/on-cam-sand-mafia-goons-chase-sho-thrash-him-in-bihars-chhapra/videoshow/86008061.cms (07 Sept. 2021)
Advocate alleges threat to life A senior advocate of Patna High Court, who has been fighting and exposing Bihar's powerful sand mafia, sought security from the state fearing a threat to his life. Manibhushan Pratap Sengar had been provided security in 2018 after he filed several PIL and applications under the RTI regarding illegal sand mining in the area. But his security was withdrawn on May 29, 2021, without any written information to him.
Sengar filed many more PILs and RTIs in 2020 and 2021 too against the sand mafia as well as government officials. In March 2021, he had also written to the additional director general of police (security) to continue his security cover. "Instead, my security cover was withdrawn on July 7, 2021 without any response to the letter and I was informed only on July 10," the advocate said. "Threats to my life still exist." Later, Sengar wrote in a letter to CM Nitish Kumar. He has also apprised the Union home minister and the PM last month after he received no response from the state authorities, he added in his letter.
On August 21, a farmer was shot dead by members of the syndicate for opposing illegal sand mining adjacent to his fields close to the Sone river in Patna district, according to media reports. Police promised action against the accused but the local population is living in constant fear. Sand mafia also attacked the police in Jamui district on August 24 and allegedly tried to crush a senior police officer.
The unlawful extraction of sand continues unabated in Patna, Bhojpur, Rohtas, Aurangabad, Saran and Vaishali districts in broad daylight, due to a strong nexus of the cartels with local politicians, administrative officials including the police, according to a senior police official who didn't want to be identified. The state government incurs an annual loss of about Rs 700 crore due to illegal sand mining, Janak Ram, the state minister for mines and geology minister, said last month. The members of the mafia are well-armed and often outnumber police teams, leading to inaction, said the police officer. https://www.downtoearth.org.in/news/governance/bihar-advocate-alleges-threat-to-life-from-sand-mafia-seeks-protection-78624 (25 Aug. 2021)
3 children killed after truck overloaded with sand falls on them Altogether three children were killed after they were crushed beneath a huge pile of sand when the truck carrying it lost balance and fell on its side at Madhuban village under Punaura police station area in Sitamarhi town at around 3pm on Friday (July 30).
Sitamarhi Sadar SDPO Ramakant Upadhayay said "The vehicle was a multi-axle ten-wheeled truck which was completely overloaded with sand. It is yet not clear if the sand was illegally or legally mined. It was going towards Riga,". DSP said the truck driver and co-driver fled from the spot after coming out of the vehicle soon after the accident. "No receipt has been found inside truck yet required for transporting sand," he said. https://timesofindia.indiatimes.com/city/patna/bihar-three-children-killed-after-truck-overloaded-with-sand-falls-on-them-in-sitamarhi/articleshow/84900103.cms (30 July 2021)
Haryana Sentinel Dec 20, 2021 image shows 4 cross sectional illegal bunds (2 shown here, 2 more ~4km u/s) created by sand miners on Yamuna in Radaur, Yamuna Nagar. River natural course diverted; riverbed bears deep mining scars.
Uttarakhand Action taken against two police officials for demanding liquor bottles as bribe from mining contractor in Haridwar. http://www.newsin.today/archives/1751 (18 Dec. 2021)
Rajasthan Mines supplying stones for Ram Mandir auctioned for ₹245 cr Rajasthan has earned a revenue of ₹245 crore by auctioning 38 mining plots at Banshi Pahadpur in Bharatpur district from where red sandstones are being supplied for the construction of Ram Mandir in Ayodhya. Additional chief secretary (mines and petroleum) Subodh Agarwal said the government earned 17 times more revenue than the reserve price. He added two of the plots fetched over 42% higher money.
Agarwal said that mining plots cover an area of about 230 hectares. The auction was completed in two phases from November 10 to December 3 through the Centre's e-platform. A mining department official said 120 hectares in Banshi Paharpur have been reserved for Rajasthan State Mines and Minerals Limited, a state government undertaking. https://www.hindustantimes.com/india-news/mines-supplying-stones-for-ram-mandir-auctioned-for-rs-245-crore-101640327480169.html (25 Dec. 2021)
Madhya Pradesh Crackdown on illegal sand mining in Guna A joint team of police and local administration led by district magistrate Frank Noble conducted a raid near Pipliya Riverbed in Sagar village of Guna district sources said Saturday (Dec. 25). The team seized a poclain machine and seven tractors engaged in illegal mining. According to reports, complaints of illegal sand mining on Piplaiya riverbed were lodged at the district collector's office. https://www.freepressjournal.in/indore/guna-crackdown-on-illegal-sand-mining-7-tractors-1-poclain-machine-seized (25 Dec. 2021)
'Illegal mining caused flood in Gwalior-Chambal region' Experts working in the field of environment claim that rampant illegal mining, which continued for years, is responsible for Gwalior-Chambal region's devastating flood, which claimed several lives and also rendered thousands homeless, reports Mithilesh Pandey. https://www.freepressjournal.in/bhopal/illegal-sand-mining-caused-flood-in-gwalior-chambal-region-say-experts (11 Aug. 2021)
Maharashtra Destruction of mangroves on high in Mumbra With no action against illegal sand mining and destruction of mangroves near Mumbra creek, activists are now demanding an inquiry against the collector and Tehsildar of the district. https://www.freepressjournal.in/mumbai/thane-sand-mining-and-destruction-of-mangroves-on-high-in-mumbra-activists-demand-inquiry-against-collector-and-tehsildar (24 Dec. 2021)
Karnataka Separate force to check illegal sand mining Government is proposing to create a separate protection force to prevent illegal sand mining, the Department of Mines and Geology has informed the NGT. "The state is taking stringent action to control and prevent illegal sand mining. The geologists employed in the particular districts are entrusted to keep vigilance on the matter. The government has given power to police, revenue, PWD and Forest Department to take action against illegal sand mining", the state informed in its affidavit before the Southern Bench of the NGT. The NGT was hearing a petition regarding illegal sand mining in Vijayapura and Raichur districts.
The state government also said that to prevent illegal sand mining, unauthorised village roads leading to ponds, lakes, rivers have been blocked. Sand blocks were identified by the Department of Mines and Geology and auctioned for scientific and sustainable sand mining. The state also said that de-silting of ponds, lakes, tanks and streams are necessary for their existence. If the desilting of water bodies have not done, silt would accumulate and collection of water would also reduce, the state informed the NGT. Vehicles of the lessees are fitting with GPS to keep watch over the transportation. Weigh bridges and CCTVs are fitting at important places to prevent any illegality in transportation, the state said. https://www.deccanherald.com/state/karnataka-to-set-up-separate-force-to-check-illegal-sand-mining-1062578.html (19 Dec. 2021)
Eco concerns slip through new sand policy Experts says the draft of the new policy favours the construction industry more over environmental issues. According to the Mines and Geology Department, in Karnataka, 38 lakh tonnes of M-sand and 14-15 lakh MT of natural sand is utilised. There is a shortage of around 15-20 lakh MT annually. Manufactured sand (M-sand) is produced from crushing hard stones into small sand-sized particles, washed and finely graded for use as construction aggregate, and is considered as a superior alternative to riverbed sand. Experts say the shortage can be addressed with technological interventions, which the government is not keen to explore.
Conservationists say the new policy does not mention adhering to environmental rules — CRZs, eco-sensitive zones, buffer zones and protected areas — where mining activities are prohibited. As M-sand is obtained from quarries, a cap on this is also needed, says activist S R Hiremath. The government could have taken stern steps earlier and stopped illegal mining in Ballari. But it lacked political will. The same is happening now also. The government is supporting industries and areas like Raichur, river banks along Tungabhadra, Cauvery and others are being exploited, he pointed out. https://www.newindianexpress.com/states/karnataka/2021/nov/14/eco-concerns-slip-through-karnatakas-new-sand-policy-2383360.html (14 Nov. 2021)
WETLANDS, LAKES, WATER BODIES
Rajasthan HC stays work on mega solar project in Sambhar "TOI had reported that over 16,000 acres would be required to set up the 4,000MW plant. This would mean setting up solar panels in large swathes of land. It is feared that such a large-scale project on the wetland could wipe out the ecosystem with all its genetic diversity. Currently, no single entity is responsible for the management of Sambhar. But the multi-departmental Sambhar Development Agency, which is awaiting the law department's approval, is expected to play a key role in protecting the wetland and creating a sustainable model for development for the benefit of local communities." https://timesofindia.indiatimes.com/city/jaipur/raj-hc-stays-work-on-mega-solar-project-in-sambhar/articleshow/88399589.cms (21 Dec. 2021)
NCR Centre to notify Najafgarh Jheel as transboundary wetland The Centre has decided to notify the Najafgarh Jheel, the second largest water body in Delhi-NCR after the Yamuna, as a transboundary wetland for its restoration and rejuvenation, according to a report submitted to the NGT. "A Framework for Integrated Environment Management Plan (EMP) for Najafgarh Jheel" will be implemented in a time-bound manner by Delhi and Haryana within the jurisdiction of the respective state, the report said.
After Delhi and Haryana prepared their respective environment management plans for the lake, the Union Environment Ministry set up a three-member committee to prepare an integrated EMP. The panel, comprising Manu Bhatnagar (INTACH), Rajasekhar Ratti, (MoEF&CC) and J. Chandrababu (CPCB), has suggested setting up a "Transboundary Najafgarh Jheel Management Committee". The management committee may have members from the ministry, CPCB, NEERI, Nagpur, NIH, Roorkee and representatives of IITs to review the status of implementation of action plans, it said.
According to INTACH, the revival of the jheel would yield around 20 million gallons of water a day to support a population of 3.5 lakh. "Despite being the source of several benefits and sustaining habitats of diverse species, Najafgarh Jheel has been highly fragmented and transformed, built upon, used as a waste receptacle, and infested with invasive species," the committee said. It noted that the Sahibi river, of which Najafgarh Jheel was the natural floodplain, has been converted virtually into a drain. The decimation of wetlands has exposed the neighbouring settlements in Haryana and Delhi to high risks of pluvial flooding and reduced groundwater levels. Recent constructions within the wetlands, while impeding natural wetland functions, are precarious owing to high seismicity and liquefaction within the region, it said. https://www.thehindu.com/news/cities/Delhi/centre-to-notify-najafgarh-jheel-as-transboundary-wetland/article37959220.ece (15 Dec. 2021)
Maharashtra Death threats issued to local Panje birdwatcher A local villager and avid birdwatcher in Uran, Parag Gharat, was verbally abused and issued death threats by two other villagers in front of government officials and environmentalists who were inspecting the Panje wetland to check on illegal blockage of tidal water flow and the misuse of firecrackers to scare away wetland birds like the flamingos from Panje.
Calling it a serious blow to the efforts to save CRZ-1 category Panje wetland in Uran, NGOs NatConnect Foundation and Shri Ekvira Aai Pratishtan have now requested CM Uddhav Thackeray to step in and check this "dadagiri" (bullying tactics) at Panje wetland. "We can't remain mute witnesses to attempts to sabotage the biodiversity of Uran," NatConnect Director B N Kumar said. He added that the death threat has been issued just days after firecrackers were illegally burst at Panje to drive away the birds, who are still visibly disturbed. https://timesofindia.indiatimes.com/city/navi-mumbai/navi-mumbai-death-threats-issued-to-local-panje-birdwatcher-in-front-of-government-officials/articleshow/88480102.cms (24 Dec. 2021)
Uttar Pradesh Sarus chick found dead in Dhanauri wetlands A five-month-old sarus crane was found dead at Dhanauri wetland in Gautam Budh Nagar while another Sarus crane was found infected at the same spot on Saturday (Dec. 25) afternoon and is being treated by veterinary officers, said forest officials. District forest officer P K Srivastava said that a local found the two sarus chicks unconscious at Dhanauri wetland on Saturday (Dec. 25) and informed the forest departement around 12 noon." Anand Arya, a Noida-based birder who was among the first to have found the wetland in 2014 and initiated the legal battle for its recognition as a Ramsar site, said that the wetland needs immediate conservation. https://www.hindustantimes.com/cities/noida-news/fivemonthold-sarus-chick-found-dead-in-dhanauri-wetlands-101640454932492.html (25 Dec. 2021)
Madhya Pradesh City lake conservation work remains The Bhojtal wetland is reeling under intense pressure with the growth of the city and the needs of its residents. Nature-based solutions such as growing city forests and arresting soil erosion by targeted plantations have helped address water quality issues and biodiversity loss to an extent in the Bhoj watershed that is primarily rural but is rapidly urbanising. Despite some nature-based management initiatives, there is little progress in curbing ongoing groundwater depression and declines in lake water level and quality. https://india.mongabay.com/2021/11/two-decades-of-a-city-lake-conservation-shows-results-but-work-remains/ (19 Nov. 2021)
WATER OPTIONS
Tamil Nadu A 22-km channel in Villupuram comes alive after 45 years A 22-km water channel has come to life, after 45 years, thanks to the residents of Villupuram and three villages. Originating at the zero point of the Thenpennaiar at Thelimedu, the Villupuram channel meandered its way to eight waterbodies that helped to recharge the groundwater table and meet the drinking water requirements of Villupuram town. But the channel lost its glory with waste dumping, encroachments on account of farming activities and the closure of a part of the channel after the Villupuram-Chennai national highway was four-laned in 2003. Instead of building a culvert, the National Highways Authority of India (NHAI) closed the channel near the west end of Villupuram, thus stopping the flow from the Thenpennaiar to Periya Eri. Then, debris and silt filled the channel.
Since 2015, the town had gone through a severe water scarcity. Lack of maintenance of the channels meant the eight waterbodies remained dry, while the other waterbodies in the district brimmed. This was when a group of residents from Villupuram and from Nannadu, Viratikuppam and Alathur stepped in. "We found that the Villupuram channel had once flowed 22 km and recharged eight large waterbodies spread over 900 acres. But a major portion of the channel was encroached upon and covered with debris and was on the verge of extinction," says Ra. Panchamurthy, a member of the Villupuram Channel Committee.
"A WhatsApp group of youths from Villupuram and the three villages was formed. This group decided to desilt the channel and the inlets to streamline the flow to the eight tanks. In 2018, the residents volunteered to do manual work, while others contributed money for the first phase of restoration," he says. "The locals cleared the waste, strengthened the embankments and carried out other works to increase storage. Though the channel received around 20% of the flow from the Thenpennaiar, it stopped after a few days," Mr. Panchamurthy added. Yet, the youths continued their efforts and restored the channel to a distance of 16 km in 2019. Their dream became a reality, and the channel got a copious flow from the Thenpennaiar, reaching 65% of its carrying capacity.
"The WRD joined the efforts and sanctioned ₹35 lakh under the 'kudimaramathu' scheme in 2020," according to T. Dakshinamoorthy, a resident of Nannadu. Subsequently, the villagers and the residents of Villupuram found that the channel had to be restored to another 6 km from Nannadu to Villupuram town and approached the district administration for help. Collector D. Mohan inspected the channel and promised them funds. However, the villagers raised ₹8.54 lakh through crowd funding and restored the final portion of the channel. The channel is back on the district's water map. The efforts of the villagers have helped to drive up the groundwater table, and irrigated 250 acres of farmland around the eight waterbodies. https://www.thehindu.com/news/national/tamil-nadu/a-22-km-channel-comes-alive-after-45-years/article38032707.ece (25 Dec. 2021)
Burhanpur Reviving 400-year-old Mughal era water structures The city, which once served as the Deccan headquarters of the Mughals, is on the banks of river Tapti and has many ancient structures, including a unique 400-year-old underground water harvesting system. https://www.moneycontrol.com/news/trends/features/reviving-400-year-old-mughal-era-water-structures-to-combat-climate-change-in-mps-burhanpur-7865421.html (25 Dec. 2021)
GROUNDWATER
CAG 78% drinking water units did not have NoC from CGWB CAG has found that 2,475 of 3,189 packaged drinking water units granted licenses by the BIS were operating without no-objection certificates from the Central Ground Water Board. The findings are part of a CAG report that contains the observations from the performance audit of ground water management and regulation for 2013-18. The report was tabled in the Parliament on Tuesday (Dec. 21).
"Audit observed that in 15 States for which data was made available to audit, BIS licenses were issued to 3,189 packaged drinking water units since 2013. Of these, only 642 proponents obtained NOC from CGWA/State authorities for ground water extraction," the report said. "Thus, in 2,475 of 3,189 cases i.e. in 78 per cent of the licenses granted by BIS, the project proponents were operating without obtaining NOCs from CGWA," it said.
The report added: "In the absence of a mandatory linkage between licenses granted by BIS and the obtaining of NOC from CGWA, the instances of project proponents not obtaining NOC may persist." The report highlighted that there is no provision in the Rules and Regulations of BIS for imposing the condition of obtaining NOC from CGWA before grant of license to Packaged Drinking Water units. The CAG also found that out of 328 cases across 18 states, only 75 projects were functioning with requisite NOCs from the SPCBs.
The report also highlighted the lack of facilities to monitor the ground water level in the country. "Against the proposed number of 50,000 observation wells (by the end of the XII Plan period i.e. 2012-17) to measure ground water level, a network of only 15,851 observation wells were being monitored as of 31 March 2019," the report said.
"There was (a) shortage of human resources in Scientific and Engineering categories in CGWB and its regional and divisional offices. As of March 2019, there was a vacancy of 37.51 per cent, 26.93 per cent and 26.60 per cent in the Scientific, Engineering and Ministerial categories respectively. In spite of shortage of technical workforce, some of the Regional Offices had also deputed their technical staff (Scientific and Engineering) for administrative work," it said.
The percentage of utilisation of ground water with respect to recharge, known as the 'stage of extraction', was 63 per cent in the country. "In 13 States/UTs, the stage of extraction was higher than the national stage of extraction. Four States/UTs (Delhi, Haryana, Punjab and Rajasthan) had a stage of extraction of more than 100 per cent…. At the district level, in 24 States/UTs, 267 districts had stage of extraction more than 63 per cent ranging from 64 per cent to 385 per cent," the report said. "During the period 2004 to 2017, the stage of extraction of ground water has increased from 58 to 63 per cent," the report said. https://indianexpress.com/article/india/drinking-water-units-noc-water-board-cag-7684389/ (22 Dec. 2021)
URBAN WATER
Mumbai Sewage disposal department fares worst -The financial statement notes that Rs 7629.33 crore has been spent on various development works till November 30. According to the BMC, the roads and traffic department has consumed 86.71 per cent, Storm Water Drain department 56.51 per cent, Bridges department 55.68 per cent, school repair fund 67.84 per cent, and health department 38.68 per cent of its budget. However, there are a few departments which have struggled with expenditure. Solid Waste Management has managed to spend only 15.94 per cent, while Development Plan Department only 3.40 per cent of its budget. Mumbai Sewage Disposal Department (MSDP) did not utilise any fund from its allocation of Rs 1339.94 crore. https://indianexpress.com/article/cities/mumbai/mumbai-budget-on-coastal-road-project-spent-7686141/ (23 Dec. 2021)
Bengaluru Kaggadasapura Lake and the citizens' constant struggle to restore it Spread over 47 acres, the Kaggadasapura Lake located in C V Raman Nagar is an ideal example of citizens' struggle with various government agencies to restore a waterbody. The lake is one of the many centres for the city's untreated sewage, resulting in the spillage of toxic foam and despite the Lokayukta in 2019 ordering the Revenue department to survey the lake and clear it from encroachments, the restoration work moved at a snail's pace.
While some of the encroachers in connivance with revenue officials saved their constructions on the lake's land during the survey itself, the lake bed started accumulating heaps of garbage despite orders against dumping by the municipal corporation. https://indianexpress.com/article/cities/bangalore/bengaluru-kaggadasapura-lake-restore-7690382/  (26 Dec. 2021)
Car-bike rally at fragile Nandi Hills kicks up dust The bike and car rally at Nandi Hills, scheduled to be held on December 25 and 26 and promoted by the Chikkaballapur district administration and Department of Youth Empowerment and Sports, has raised concerns in different quarters. Officials of the Forest Department, along with locals and conservationists, have raised objections to the conduct of the event. They reason that the fragile Nandi Hills should be conserved and cleanliness and greenery maintained. They also point out that Nandi Hills has witnessed landslides only in August. Interestingly, the logo of the Tourism Department is also being used to draw participants, but officials of the department say that they are not aware of any such event. https://www.newindianexpress.com/cities/bengaluru/2021/dec/22/car-bike-rally-at-fragile-nandi-hills-kicks-up-dust-2398335.html (22 Dec. 2021)
Mangaluru Unauthorized dumping yard at Bangrakulur The vacant site near the fourth mile in Bangrakulur ward has been used by the people for dumping whatever waste they have, for the last several years. It has now turned into a huge, unauthorized dumping yard. There were several proposals like using this land as a cricket ground, construction of a bus stand etc. For the last three to four years, however, loads of construction waste, industrial waste, plastic etc are brought and emptied here. The heap is gaining in size with each passing day and it looks just like a dumping yard. https://www.daijiworld.com/news/newsDisplay?newsID=908237 (25 Dec. 2021)
Srinagar Landfill of problems In Indian-administered Kashmir's capital Srinagar, the city's overflowing landfill site is posing a health risk to residents and damaging the region's fragile ecosystem. https://www.dw.com/en/kashmir-looming-landfill-site-threatens-srinagar-residents/av-60245653 (23 Dec. 2021)
WATER POLLUTION
Maharashtra NGT slams MPCB for not taking action against KTPS NGT has slammed the MPCB for not taking necessary and appropriate action against the State Government entities that are violating the environmental norms. The Pune Bench of the Tribunal headed by Judicial Member M Sathyanarayanan made this statement in the hearing of a case filed by Krishi Vigyan Arogya Sanstha against the Koradi Thermal Power Station (KTPS) for spreading water and air pollution in the nearby areas. The Tribunal is going to conduct the next hearing on February 11, 2022 and instructed MPCB to submit the additional affidavit with supporting documents on next hearing. https://www.thehitavada.com/Encyc/2021/12/20/NGT-slams-MPCB-for-not-taking-action-against-KTPS-for-violating-environmental-norms.html (20 Dec. 2021)
JJM/ RURAL WATER SUPPLY
Madhya Pradesh In water-stressed villages, Modi seeks a tap for every home NYT on India's $50B Jal Jeevan Mission: In visits to five villages in Madhya Pradesh, one of India's most water-stressed states, the size of the challenge was clear — in the sinking levels of groundwater, in the shortage of proper electricity to pump and in the refusal of even well-off villagers to pay the small monthly fee. In some villages, progress was far behind what Mr. Lal's dash board showed. There was also skepticism because older projects from years past had failed — the pipes were there, but just why the water was not arriving was a matter of finger pointing.
– The government has earmarked additional billions of dollars for maintenance but hopes to build a long-term culture of ownership through the local fee. That process has been slow. In the village of Sihora, all households had water, but only half were paying. https://www.nytimes.com/2021/12/21/world/asia/india-water-modi.html (21 Dec. 2021)
WATER
Book Review Watershed: How we destroyed India's water & how we can save it by Bharat Sharma Watershed has two main parts of 'understanding' and 'action' describing the facets, faultlines, and stressors of India's water resources. Understanding the science and temperament of the unique Indian monsoon—the foundation of our total water—establishes that populous, developing, and one of the most vulnerable countries in this warming world, India must manage its water differently.
The better we understand the monsoon, the better we can plan what and when to cultivate, where to habitat our population and economic centres, and how to guard against storms or droughts. When policies and major programmes (called revolutions) disrespect the variations and cultivate crops that can't be feasible with a region's water endowments, we develop a deep water faultline. https://www.financialexpress.com/lifestyle/making-each-drop-count-book-review-watershed-how-we-destroyed-indias-water-and-how-we-can-save-it-by-mridula-ramesh/2389485/  (26 Dec. 2021)
Opinion We need data stories & digital tools to achieve rural water security by Veena SrinivasanCurrently, water sector practitioners lie at one of two ends of the spectrum: they either present numbers without narratives or narratives without numbers. Creating a water security plan entails understanding how much water is available, how much is being used, and by whom, and then working with the community to develop interventions. The problem is that creating a water budget is a technical exercise and the expertise required to do this accurately is hard to come by. https://science.thewire.in/environment/we-need-data-stories-digital-tools-achieve-rural-water-security/ (23 Nov. 2021)
AGRICULTURE
Telangana Urging farmers to switch from paddy an uphill task for officials Agriculture officials are facing a tough time convincing the ayacut farmers near Nagarjunasagar Project's left canal to cultivate crops other than paddy in yasangi. The farmers raising paddy under bore wells and tanks agreed to cultivate millets and horticulture crops. However, the farmers around the NSP's left canal are preferring paddy cultivation over others. The farmers submitted various arguments before the agriculture officials, including that their land and the soil are not suitable for other crops. https://www.deccanchronicle.com/nation/current-affairs/241221/urging-farmers-to-switch-from-paddy-an-uphill-task-for-officials.html (24 Dec. 2021)
MONSOON 2021
IMD Wet spell over Western Himalayan region till Dec 29 Under the influence of a Western Disturbance as a cyclonic circulation over north Pakistan & neighbourhood at lower tropospheric levels, isolated rainfall or snowfall is very likely over Jammu & Kashmir, Ladakh, Gilgit-Baltistan & Muzaffarabad and Himachal Pradesh on Thursday. https://www.greaterkashmir.com/india/wet-spell-over-western-himalayan-region-till-december-29-imd (22 Dec. 2021)
FLOOD 2021
SANDRP Blog Tamil Nadu: Thalavanur check dam collapsed twice within a year Thalavanur check dam collapsed[i] in morning hours of November 9, 2021. This is the second time the check dam has faced significant damages within a year of its construction. Before this, the same check dam broke down in January, 2021. The first collapse took place 5 months after its inauguration on September 19, 2020. Its construction was started in April 2019.
The Rs 25.35 crore check dam was built across Thenpennai river at Thalavanur in Tamil Nadu. The 650 metres long and 3 metres high structure was sandwiched between Cuddalore and Villupuram districts. It had 6 outlets 3 in Enathimangalam on the Cuddalore side and 3 in Thalavanur on the Villupuram side. Located about 10 km from Villupuram, the check dam was designed to trap flood waters and help recharge ground water. https://sandrp.in/2021/12/22/tamil-nadu-thalavanur-check-dam-collapsed-twice-within-a-year/ (22 Dec. 2021)
Tamil Nadu Residents worry as cracks surfac in dam The heavy rains have thrown light on the conditions and the strength of the dams. A 110-year-old dam in Puducherry, which suffered damages during the rains in 2016, once again cracked open during the recent rains on Tuesday (Nov. 9). According to a report on ABP Nadu, a dam was built in the Sankaraparani river during British rule in 1906. However, the dam's condition deteriorated but the district administration did not pay heed to it, alleged residents. https://news.abplive.com/tamil-nadu/tamil-nadu-rains-2021-how-strong-are-the-dams-residents-worry-as-cracks-surface-1492571 (10 Nov. 2021)
URBAN FLOODS
Chennai City learnt nothing from 2015 deluge Despite the continuous development and increasing population, nothing in the city's disaster response has changed over the last 16 years, even after the devastating 2015 floods. Officials failed to take preventive measures and released dam water without announcement, over-filling the Chembarambakkam reservoir flooding the nearby areas. The city's densely packed housing has only made preparation for any future extreme weather events more difficult.
Most of Chennai's problems revolve around inadequate and poorly managed infrastructure, resulting in leaks, blocked drains and over-burdened sewage systems – problems that have existed in Chennai for decades. Bad planning is also an issue in the city, where the state government has allowed building and development on marshlands and wetlands which would normally have soaked up floodwater.
The Cooum, which flows through the city, has slowly become a highly polluted, toxic river full of sewage. During the 2015 Chennai floods, it quickly became an open sewer as the city's drains overflowed and the water submerged sewage systems. One of the greatest problems the city faces is plastic pollution. Around 34 lakh tonnes of plastic waste are generated by India each year. Chennai ranks second in the country for plastic waste, producing 429 tonnes a day. The plastic clogs up drains and sewers so that during heavy rainfall floodwater has nowhere to go, resulting in waterlogged streets.
Failure of policies and inadequate infrastructure coupled with excessive bureaucracy and inaction mean that every time there are heavy rains or storms, Chennai's citizens face disruption, displacement and tragedy as they did in November. It is essential that the city significantly reduces its plastic pollution, invests in proper floodwater drainage and continually re-assesses the changing risks and vulnerabilities to future flood scenarios. https://scroll.in/article/1012968/recent-chennai-floods-show-that-the-city-has-learnt-nothing-from-the-2015-deluge (19 Dec. 2021)
LANDSLIDES
Uttarakhand 51% area in 'high', 'very high' landslide-susceptible zones A study by Wadia Institute of Himalayan Geology (WIHG) in Dehradun has found that 51% of Uttarakhand falls under 'high' and 'very high' landslide-susceptible zones. Some religious tourist destinations such as Uttarkashi, Badrinath, and Munsiayari fall in 'high' to 'very high' landslide-susceptible zones, the study, published in the Journal of Earth Systems this week, stated.
Researchers studied all the 13 districts of Uttarakhand after noting that 11 districts in the hill state witnessed enhanced number of landslides in the past few years. Northern districts such as Chamoli, Pithoragarh, Bageshwar and Rudraprayag are also more susceptible. 'High' and 'very high' landslide-susceptible zones are located in the vicinity of the Main Central Trust and the higher Himalayas, whereas zones with 'low' and 'very low' susceptibility were in Indo-Gangetic plains, the study finds. Slopes ranging between 40 degrees and 60 degrees located at an elevation between 2,000 and 4,000 metres and facing south are more susceptible to landslides. https://timesofindia.indiatimes.com/city/dehradun/51-ukhand-area-in-high-very-high-landslide-susceptible-zones-study/articleshow/88418654.cms (22 Dec. 2021)
ऋषिकेश–कर्णप्रयाग रेल लाइन: सुरंग के लिए हो रहे विस्फोटों से गांव पर संकट ऋषिकेश-कर्णप्रयाग रेल लाइन की सुरंग के निर्माण के लिए हो रहे विस्फोटों से रानीगढ़ पट्टी के मरोड़ा गांव का अस्तित्व पर संकट मंडरा रहा है। गांव में घरों से लेकर चौक, खेत और गोशालाएं दरारों से पटी हुई हैं, जो कभी भी बड़ी अनहोनी का कारण बन सकती हैं। गांव के 19 परिवार अन्यत्र शरण ले चुके हैं। प्रभावितों ने शासन, प्रशासन और आरवीएनएल से सुरक्षित पुनर्वास की मांग की है।
रुद्रप्रयाग जिले में रेल लाइन 11 गांवों से होकर गुजर रही है। इन दिनों सभी क्षेत्रों में निर्माण कार्य जोरों पर है, लेकिन रेल लाइन निर्माण के लिए जिस तरह से विस्फोटकों का इस्तेमाल हो रहा है, उससे गांवों को नुकसान हो रहा है। हालत यह है कि अगस्त्यमुनि ब्लॉक की रानीगढ़ पट्टी के मरोड़ा गांव के अस्तित्व पर ही संकट आ खड़ा हुआ है। गांव में मकान और गोशालाएं दरारों से पटी हैं। यहां रह रहे 40 परिवारों में से 19 परिवार सुरक्षा की खातिर अपने मकान छोड़कर अन्यत्र शरण ले चुके हैं। दरारों के लगातार बढ़ने से अन्य परिवार भी सुरक्षित स्थान पर जाने की तैयारी में हैं। https://www.amarujala.com/dehradun/rishikesh-karnprayag-railway-line-village-in-trouble-due-to-tunnel-explosions (20 Dec. 2021)
ENERGY OPTIONS
Report Is rooftop solar sector being ignored for large-scale projects? Rooftop solar has significant potential in India but growth in the sector has lagged due to many factors including a focus on mega solar power projects. https://india.mongabay.com/2021/08/is-indias-rooftop-solar-sector-being-ignored-for-large-scale-projects/ (24 Aug. 2021)
New restrictions on banking of power sector to hit renewable energy prospects "New restrictions on banking of power will inhibit the growth of the rooftop and open-access solar market, and potentially slow progress towards India's national target of 450 gigawatts (GW) of installed renewable capacity by 2030, according to a new briefing note by the Institute for Energy Economics and Financial Analysis (IEEFA) and JMK Research," according to a statement. https://energy.economictimes.indiatimes.com/news/renewable/new-restrictions-on-banking-of-power-sector-to-hit-countrys-renewable-energy-prospects-report/88422662 (22 Dec. 2021)
Why is paddy straw not being used to produce biomass energy? Punjab's biomass plants are facing operational challenges and stiff competition from solar and wind energy. https://scroll.in/article/1013167/why-is-paddy-straw-not-being-used-to-produce-biomass-energy-to-save-delhi-from-pollution (21 Dec. 2021)
Tamil Nadu Fisherman brought solar electricity to a village M Shaktivel is a YouTuber and a fisherman from Thoothukudi who spent a year installing solar power panels in 15 homes in his village. https://www.thebetterindia.com/268416/tamil-nadu-fisherman-youtube-solar-power-electricity-village-hero/
ENVIRONMENT GOVERNANCE
Parliament Biological Diversity Bill referred to Joint Committee Environment Minister Bhupender Yadav on Monday (Dec. 20) referred the Biological Diversity (Amendment) Bill, 2021 to a Joint Parliamentary Committee. Yadav had introduced the Bill in Lok Sabha last week. Ministry officials have said that the draft Bill will also be opened for public consultations soon. The 21-member committee is to submit its report to Parliament in the next session.
Environmental lawyer Ritwick Dutta said, "We are in the midst of a huge biodiversity crisis, especially with climate change, with species increasingly either going extinct or facing the threat of extinction… The consultations that the government has done has been primarily with industry — that is, the very companies that will profit from relaxing of these norms." https://indianexpress.com/article/cities/delhi/biological-diversity-bill-referred-to-joint-committee-of-parliament-7682731/ (21 Dec. 2021)
The Biological Diversity Amendment Bill 2021 has been introduced without seeking public comments as required under the pre-legislative consultative policy. "The bill has been only introduced. The environment ministry will also publish the bill for public comments and a month's time will be given to respond," a senior official of the ministry of environment, forest and climate change said. https://www.hindustantimes.com/india-news/why-legal-experts-are-concerned-about-the-biological-diversity-amendment-bill-2021-101639759979049.html (17 Dec. 2021)
Report Expect a bleak 2022 after attempts at dilution in environmental laws in 2021: Experts A slew of amendments brought in or sought to be made in multiple foundational laws related to the environment — all to the detriment of the cause, if the experts are to be believed — have raised questions through the year 2021 about the exact role of the MoEF. And unfortunately, the prospects look no better for the year 2022 when the government is busy promoting 'ease of doing business', rather going against the grain of environmental conservation. https://www.daijiworld.com/news/newsDisplay?newsID=908325 (26 Nov. 2021)
Punjab Forests face encroachments & invasive species Punjab's sacred groves, hosting native flora and fauna, and associated with people's beliefs and traditions, need urgent attention. They are facing widespread human interference in the form of agricultural expansion, overgrazing and a boom in monoculture plantations. Invasive species have emerged as pressing challenges. One way to conserve biodiversity in these green pockets is to bolster the documentation of the flora and fauna in the groves and also the traditional knowledge and practices through People's Biodiversity Registers. https://india.mongabay.com/2021/12/forests-of-faith-face-encroachments-and-invasive-species-in-punjab/ (17 Dec. 2021)
Tamil Nadu Reviving age old techniques of home building World over, the construction sector continues to be one of the largest exploiters of resources. https://scroll.in/video/1013076/ (19 Dec. 2021)
Bihar Corn husk, banana leaves to replace plastic items Corn husk, banana leaves and jute will soon replace plastic and polystyrene (thermocol)-made plates, cups, glasses, bags and cutlery such as forks, spoons and knives, straw and trays in the state as the government has decided to enforce a blanket ban on single-use plastic items and thermacol products from July 1, 2022. https://timesofindia.indiatimes.com/city/patna/corn-husk-banana-leaves-to-replace-plastic-items-in-bihar/articleshow/88364567.cms (19 Dec. 2021)
Delhi City losing its dhau trees "We have slowly lost them. With the Prosopis juliflora (vilayati kikar), an invasive plant that is known to suppress the growth of other plants, that came from Mexico, and many years of degradation both in terms of vegetation and productivity of soil, we have lost dhau trees," said Faiyaz Khudsar, scientist-in-charge at the Yamuna Biodiversity Park. https://indianexpress.com/article/cities/delhi/trees-of-delhi-dhau-ridge-asola-7684590/ (22 Dec. 2021)
CLIMATE CHANGE
Study Accelerated mass loss of Himalayan glaciers since the Little Ice Age  ABSTRACT: Himalayan glaciers are undergoing rapid mass loss but rates of contemporary change lack long-term (centennial-scale) context. Here, we reconstruct the extent and surfaces of 14,798 Himalayan glaciers during the Little Ice Age (LIA), 400 to 700 years ago. We show that they have lost at least 40 % of their LIA area and between 390 and 586 km3 of ice; 0.92 to 1.38 mm Sea Level Equivalent. The long-term rate of ice mass loss since the LIA has been between − 0.011 and − 0.020 m w.e./year, which is an order of magnitude lower than contemporary rates reported in the literature.
Rates of mass loss depend on monsoon influence and orographic effects, with the fastest losses measured in East Nepal and in Bhutan north of the main divide. Locally, rates of loss were enhanced with the presence of surface debris cover (by 2 times vs clean-ice) and/or a proglacial lake (by 2.5 times vs land-terminating). The ten-fold acceleration in ice loss we have observed across the Himalaya far exceeds any centennial-scale rates of change that have been recorded elsewhere in the world. https://phys.org/news/2021-12-himalayan-glaciers-exceptional.html  (20 Dec. 2021) Accelerated mass loss of Himalayan glaciers since the Little Ice Age https://www.nature.com/articles/s41598-021-03805-8  (20 Dec. 2021)
Edit Himalayan warning Glaciers are melting. The government should start long-term glacier-monitoring programmes to understand the likely impact on agriculture, water availability, and the possibility of disasters downstream. https://www.hindustantimes.com/editorials/a-himalayan-warning-101640105192988.html (21 Dec. 2021)
Report Can India use MNREGA work to make itself more climate-resilient? Some studies have found that work under the MGNREGS scheme has yielded some environmental and ecological benefits in parts of the country. Could this mean MGNREGS work could be systematically organised to help with restorative work vis-à-vis ecosystems and climate resilience? The answer is not straightforward because the way we measure good work under the scheme is different from the way we understand climate resilience. https://science.thewire.in/environment/india-use-mnrega-work-improve-climate-resilience-landscape-restoration/ (24 Dec. 2021)
Diluting green norms may derail abitious climate goals In 2021, the government came up with plans to clear forests and reduced scrutiny of polluting units that could cause further environmental damage. The dichotomy between the ambitious target (net zero by 2070) and the steps taken on the ground is hard to miss. https://www.indiaspend.com/earthcheck/year-in-review-diluting-environmental-norms-may-derail-indias-ambitious-climate-goals-793923 (24 Dec. 2021)
Maharashtra Aurangabad's CAP to come up by 2023 An action plan for Aurangabad will be formulated by 2023 to prepare the city to handle climate risks and vulnerabilities and one of the programme's key components will be reduction in emission of greenhouse gases, civic officials said on Thursday (Dec 23 2021). The Aurangabad Municipal Corporation (AMC) and the Aurangabad Smart City Development Corporation (ASCDCL) have hired World Resources Institute, India (WRI) to prepare the city's climate action plan. https://theprint.in/india/maha-aurangabads-climate-action-plan-to-come-up-by-2023/786571/ (23 Dec. 2021)
Uttarakhand Ghost villages On International Migrants Day, we kick-start a three-part series that will look at various aspects of climate change migration in the country. In the first part, we take you to Uttarakhand, home to several ghost villages, to understand why people, especially farmers, here have been migrating. https://thegoodstoryproject.com/2021/12/18/the-ghost-villages-of-uttarakhand/ (18 Dec. 2021)
Opinion Complexity of environmental impact calculations by Prosenjit Datta In climate science, everything is about trade-offs. By now, scientists and researchers realise that there is really no technology that does not harm the earth, sea or atmosphere. The issue is choosing those that do the least harm and also design ways to restore the damage being done. And that is what the climate battle is all about. https://www.newindianexpress.com/opinions/2021/dec/23/the-complexity-of-environmental-impact-calculations-2398647.html (23 Dec. 2021)
SOUTH ASIA
Nepal Bheri Babai project enters final construction phase Under the project slated for completion in 2024, surplus water from the Bheri River will be redirected to the Babai River to irrigate farmlands and generate electricity. Nepal's first inter-basin water transfer project in Surkhet in mid-western Nepal has entered its final construction phase with the launch of the hydro-mechanical component, project officials said. The Rs36.80 billion Bheri Babai Diversion Multipurpose Project has recently signed a Rs2.13 billion contract with China's Zhejiang Orient Engineering Company to build the hydro-mechanical component. https://kathmandupost.com/money/2021/12/22/bheri-babai-project-enters-final-construction-phase (22 Dec. 2021)
ASIA
Philippines 375 dead, 56 missing after typhoon The death toll from the strongest typhoon to batter the Philippines this year climbed to 375, with more than 50 others still missing and several central provinces struggling with downed communications and power outages and pleading for food and water, officials said Monday (Dec. 20). The toll may still increase because several towns and villages remained out of reach due to downed communications and power outages, although massive cleanup and repair efforts were underway. Many were killed by falling trees and collapsing walls, flash floods and landslides. https://indianexpress.com/article/world/typhoon-philippines-deaths-injuries-rescue-operations-7681186/ (20 Dec. 2021)
THE REST OF THE WORLD
Europe Legality of hydropower plants called into question following North Macedonia state audit Serious violations in the issuance of concessions for small hydropower plants, which calls into question the plants' legality were found in a North Macedonia State Audit Office report published Monday (Dec. 20).
The report confirms that the national development strategies for energy and the use of renewable sources, on the basis of which, most of the concessions have been issued, were developed without a strategic environmental impact assessment.
The tendering commissions have not conducted the legally required concession studies or preliminary environmental impact assessments. There was no feasibility study and no final decision to carry out a tender procedure for some of the tenders.
Water usage has even been allowed without a water permit in some cases. The competent ministry's data on applications for such permits is incomplete, as is the data on the permits issued. All of the plants received permits without the legally required site inspections being done. This is exacerbated by the fact that investors rarely adhere to the environmental measures prescribed in their permits, and by the environmental inspectorate's lack of capacity. https://www.euractiv.com/section/politics/short_news/legality-of-hydropower-plants-called-into-question-following-north-macedonia-state-audit/ (23 Dec. 2021)
USA After Times Union investigation, lawmakers consider actions & funding for dam safety New York lawmakers are considering scheduling a legislative committee hearing to revive a push for more funding for dam safety after a Times Union investigation revealed gaps in oversight of the structures across the state, many of which are in poor condition.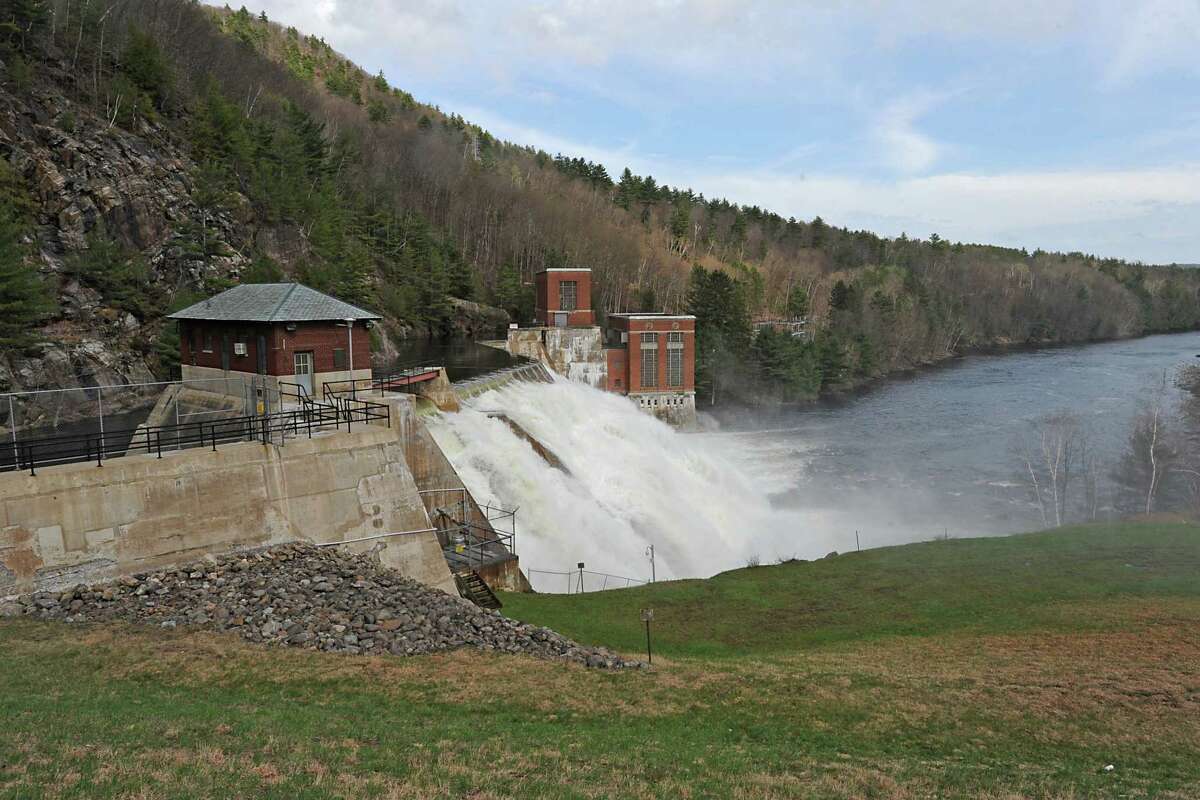 The newspaper's reporting found 147 large and potentially dangerous dams in New York are in "unsound" condition, while thousands of others haven't been inspected in 20 years or more. In the wake of the story, a bipartisan group of lawmakers are calling for more to be done to ensure the state's dams are safe before a flood occurs. https://www.timesunion.com/state/article/new-york-dams-funding-16717723.php  (20 Dec. 2021)
130+ Groups to Wall Street: Water Is Not a Commodity More than 130 civil society groups this week demanded federal regulators shut down the Chicago Mercantile Exchange's water futures market, warning Wall Street against commodifying what has been treated since ancient history as "a common right for everyone." Food & Water Watch organized the petition, which was sent to the Commodity Futures Trading Commission (CFTC), a year after the Chicago Mercantile Exchange (CME) opened the world's first market for water futures contracts, based on water rights in drought-plagued California.
– "Water index futures trades are contrary to the public interest as they involve the trade of an essential resource," wrote the groups, which also included Public Citizen, For Love of Water (FLOW), the Center for Biological Diversity, and the Institute for Agriculture and Trade Policy (IATP). https://childrenshealthdefense.org/defender/wall-street-water-not-commodity/ (22 Dec. 2021)
Report Demand for sand leading to sustainability crisis Sand mining is responsible for 85 per cent of the world's mining extraction, and is yet cited as one of the least regulated in many regions. But a big part of the discussion around sand has been the data, which is not only outdated but also missing. https://www.ctvnews.ca/sci-tech/our-demand-for-sand-is-leading-to-a-sustainability-crisis-experts-1.5715512 (21 Dec. 2021)
Study Plastic in 'clean' air From Mount Everest to the Mariana Trench, microplastics are everywhere – even high in the Earth's troposphere where wind speeds allow them to travel vast distances, a new study has found. The research also points to microplastic sources in the Mediterranean Sea and the Atlantic Ocean. https://www.theguardian.com/environment/2021/dec/21/no-mountain-high-enough-study-finds-plastic-in-clean-air (21 Dec. 2021)
Compiled by SANDRP (ht.sandrp@gmail.com)
Also see: DRP News Bulletin 20 Dec. 2021 & DRP News Bulletin 13 Dec. 2021
Follow us on: www.facebook.com/sandrp.in; https://twitter.com/Indian_Rivers