INDEED. With all the emphasis available at our command. We are in the midst of the rainiest season and such a statement is indeed music. It would become even more melodious if one knows who said it: it was none other than Mr G. Asok Kumar, Additional Secretary & Mission Director, National Water Mission, Department of Water Resources, River Development & Ganga Rejuvenation, Ministry of Jal Shakti, Government of India who said it. Speaking on July 8, 2020, he said: "Rainwater harvesting has become inevitable in the current scenario of water scarcity across the country… The idea is to save the rainwater be it on the rooftop, compounds, and premises." Mr Kumar also emphasised the importance of groundwater recharge. 
We can pass it as run-of-the-mill statement from the government, but one is tempted to think there is more to it than that. One wishes if there was a way to hold these officials accountable for such statements and ask as to how this translates into policies, projects and practices. There is no evidence of any of these, unfortunately. Unless we were to interpret it cynically the way Central Water Commission ideologues do: Dams are also rain water harvesting structures! By that definition, even river linking is also rain water harvesting structure!! But Mr Kumar do not seem to suggest that. So let us hold on to this statement optimistically and push the water resources establishment to implement through right policies, practices and projects. Since that is where solution to India's water problem indeed is. Unfortunately so far there is no sign that this wisdom is accepted in any serious way by the water resources establishment.
"Rainwater harvesting is key to solving India's water woes" Quite remarkable piece of wisdom from a senior official of MoWR. If this get translated into implied policy, programs and projects, as also legal and institutional situation, India'a water problems will get solved. https://indiaeducationdiary.in/rainwater-harvesting-is-key-to-solving-indias-water-woes-addl-secretary-mission-director-national-water-mission/  (08 July 2020)
HYDRO POWER PROJECTS
Manipur Jiten Yumnam: Delighted to introduce my first book, "Dams and Indigenous Peoples Rights in Manipur", published by the Forward Books & Centre for Research and Advocacy, Manipur, based on my involvement in endeavours for the free flow of Rivers in Manipur. Announcing the release date shortly.
Arunachal Pradesh Anger after firm assesses own project On June 25, the environment ministry asked the Arunchal Pradesh state government to conduct a cost-benefit analysis of the controversial Etalin hydropower project, and also offered to help. The state has since submitted the analysis — done, not by it but by the developer of the project, Etalin Hydro Electric Power Company Limited. Expectedly, the analysis found the project beneficial. And environmentalists are protesting the conflict of interest in getting a project's developer to effectively decide on the future of the project.
– The environment ministry, on the recommendation of the FAC, specifically asked the Arunachal Pradesh state government and the regional office of the ministry of environment, forest & climate change in Shillong to submit a "revised" cost benefit analysis in line with the latest guidelines, said Parvish Pandya, director, conservation and science, Sanctuary Nature Foundation which focuses on wildlife and nature conservation.
– Anoko Mega, a member of the Arunachal Pradesh Wildlife Advisory Board, has also sent a representation against the Etalin project to the National Tiger Conservation Authority. "I am very concerned for my region and my community—the Idu Mishmi people. Since we have many tributaries here, if we allow any large hydropower project, more companies will try to enter the area and use our land, rivers and forests. We are strongly connected to our forests. In my personal opinion the community will not allow any dams here," said Mega. https://www.hindustantimes.com/india-news/anger-after-firm-assesses-own-project-in-arunachal/story-27N1uycoSraaVCpGN0p2gP.html  (07 July 2020)
Uttarakhand
MoEF Key decisions of EAC meeting on River Valley Projects held on June 24, 2020
Dugar HEP (449 MW) in Chamba District of Himachal Pradesh, NHPC Ltd – ToR: APPROVED

Integrated Kashang HEP (243 MW) in the district Kinnaur, Himachal Pradesh by HP Power Corp Ltd.- Extension of validity of EC: NOT REQUIRED!

Brutang Irrigation Project in Village- Manjari, Tehsil-Dasapalla, Dist. Nayagarh, Odisha –ToR APPROVED

Expansion of Tubachi – Bableshwar Lift Irrigation Scheme (CCA:52,700 ha) in Bagalkot District of Karnataka by Karnataka Neeravari Nigam Ltd., Govt of Karnataka– EC: TRANSFER TO VIOLATIONS EAC http://environmentclearance.nic.in/writereaddata/Form-1A/Minutes/1007202019HCQ4QA33.pdf
Key decisions from the Minutes of FAC meeting held on June 11, 2020:
Proposal for diversion of additional forest area of 0.6 ha of forest land and re appropriation of 4.2 ha forest area from already diverted forest area for Pauk HEP (PH & Barrage Quarry of 0.5 ha and Muck Access road of 3.7 ha) and to surrender 0.6 ha forest area in respect of Heo Hydro Electric Project (240 MW) being developed by M/s Heo Hydro Power Private Limited in West Siang District of Arunachal Pradesh. APPROVED
Diversion of 0.8 ha of forest land and to surrender equal forest land of 0.8 Ha from already diverted 52.8 ha forest area (surface forest land-47.1 ha, riverbed-2.3 ha & underground area-2.8 ha) for construction of Tato-I Hydro Electric Project (186 MW) in West Siang District of Arunachal Pradesh -change in location of PH quarry site of 0.5 ha. APPROVED.
Proposal for seeking prior approval under Forest (Conservation) Act, 1980 for use of additional area of 0.9486 ha (in addition to the already diverted 98.1004 ha) of forest land in favour of SJVN Ltd. for Luhri HEP Stage-I for approach road under the jurisdiction of Ani at Luhri Forest Division and District Kullu, Himachal Pradesh. STATE GOVT TO EXAMINE THREE ALTERNATIVES AND PROVIDE COMPLIANCE OF THE CONDITIONS OF EARLIER APPROVAL. http://forestsclearance.nic.in/writereaddata/FAC_Minutes/7116124112131MoMofFACheldon11June2020.pdf
DAMS
Andhra Pradesh Govt awaits NGT clearance for Rayalaseema Pumping Scheme The State Water Resources department is expecting a favourable decision on the Pothireddypadu canal system up-gradation and Rayalaseema Pumping Scheme (RPS), proposed to supplement the existing drawl of allocated Srisailam water, from the NGT, which will hear the State government's version on Monday (July 13, 2020). The tribunal, last month, constituted a committee to examine if the project needed environmental clearances and if it would impact the water resources, as alleged by the petitioner, and directed the State not to go ahead with the proposed project until further notice. The committee was ordered to submit a report in two months. However, the State sought a hearing, which has been listed for Monday. https://www.newindianexpress.com/states/andhra-pradesh/2020/jul/12/government-awaits-ngt-clearance-for-rayalaseema-pumping-scheme-2168683.html  (12 July 2020)
Madhya Pradesh महेश्वर परियोजना: निजीकरण के निर्णायक सबक पिछले दिनों मध्‍यप्रदेश में नर्मदा की मुख्‍य धारा पर बनने वाली 'श्रीमहेश्‍वर जल-विद्युत परियोजना' से किया गया राज्‍य सरकार का विक्रय-समझौता रद्द कर दिया गया है। वजह वे ही बताई जा रही हैं जिन्‍हें दो-ढाई दशक से डूब-क्षेत्र के लोग अपने 'नर्मदा बचाओ आंदोलन' की मार्फत तरह-तरह से बार-बार कह रहे थे। यानि एक तो महेश्‍वर परियोजना की बिजली बेतरह मंहगी होगी और दूसरे, परियोजना तानने और निर्माताओं के हित साधने की जिद में राज्‍य का खजाना निरर्थक खाली होगा। जाहिर है, हमारी कथित लोकतांत्रिक सरकारें 'लोक' की अनसुनी करके ही राज-काज चलाती हैं। ऐसा करते हुए वे बांधों की समीक्षा की खुद की अनूठी पहल तक को ठेंगे पर मारने से नहीं चूकतीं। https://www.spsmedia.in/dam-and-displacement/maheshwar-project-decisive-lessons-of-privatization-alok-agrawal/  (09 July 2020)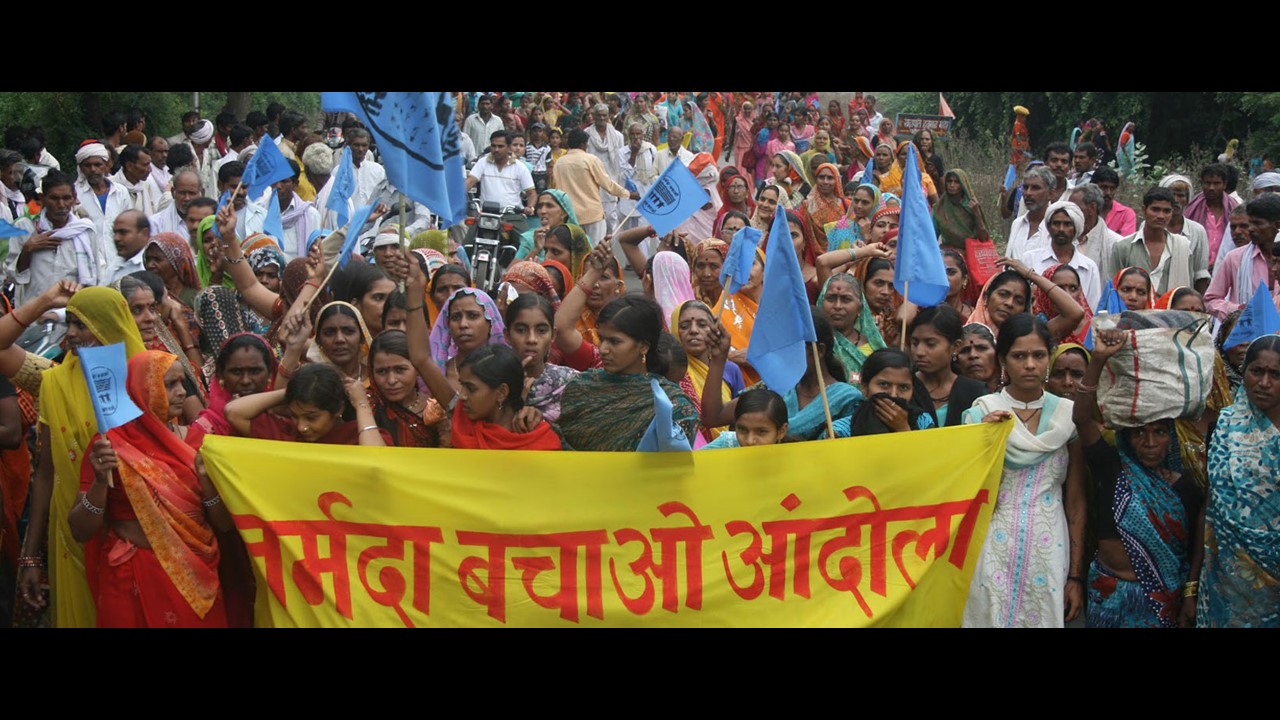 Rosamma Thomas points out that this website brings together narratives from people who witnessed the laying of the project's foundation stone and were among those evicted from lands they occupied for generations. https://www.newsclick.in/Narmada-Struggle-Displaced-Peoples-Narratives-Oral-History  (08 July 2020)
Chhattisgarh Environmentalists object govt's move to proceed with Bodhghat project  In a bid to provide irrigation facilities to farmers in the three Communist Party of India (Maoist)-hit districts of the Bastar region, the Chhattisgarh government had started conducting a survey for the multi-purpose Bodhghat project on the Indravati river. The project, worth Rs 22,000 crore and likely to generate 300 megawatt of hydel power, envisages to construct a dam near Barsoor village in Dantewada district to irrigate 3,66,580 hectares (ha) of farmland in Maoist–affected Dantewada, Bijapur, and Sukma districts. However, the local tribes in the Bastar division stood up against the project due to fears of displacement and deforestation and the project's survey was stalled. Also, the activists have demanded that the project should be approved by state's tribal advisory committee first because it is being constructed in tribal-dominated areas.  https://www.hindustantimes.com/india-news/environmentalists-object-chhattisgarh-govt-s-move-to-conduct-survey-for-bodhghat-project/story-A84b944V551TLZBCujKCtM.html  (27 June 2020)
INTERSTATE WATER DISPUTES
Krishna River Water Sharing Dispute Centre wants Telangana to show green nod for projects A senior official of the Telangana irrigation department told TOI that all the projects on Krishna river in Telangana were started in the undivided state i.e., before the formation of Telangana state but the AP government has complained to the Union ministry that some projects such as Palamuru-Rangareddy and Dindi were redesigned by the KCR government as such they should be deemed as new projects for which fresh environment clearances were required. The Krishna River Management Board (KRMB) has already asked Telangana to submit DPRs of irrigation projects taken up in the Krishna basin. Now, this letter from the Union ministry seeking environment approval information was in addition to DPRs sought.
-The state irrigation officials said the letter from the Union ministry seeking reports of environment clearances obtained was the result of the AP government lodging complaints against Telangana's projects on Krishna river. https://timesofindia.indiatimes.com/city/hyderabad/krishna-row-now-centre-wants-telangana-to-show-green-nod-for-projects/articleshow/76805550.cms  (06 July 2020)
Tamil Nadu Water Resources Department is holding talks with its counterpart in Andhra Pradesh, seeking release of Krishna water for the spell beginning this month. However, the department is yet to receive any assurance from the neighbouring State on water discharge from the Kandaleru reservoir.
-Chennai received 8.05 tmcft of the Krishna water since September-end last year. This is one of the highest quantities of water received since the commissioning of the Krishna Water Supply Project in 1996. Water flow at the State's entry point at Uthukottai in Tiruvallur district stopped after June 24.
-With the water release due for the next spell between July and October, the WRD recently wrote to the Andhra Pradesh authorities. The Kandaleru reservoir has about 20 tmcft. "But we are yet to receive any response on the date of water release from A.P. We are in touch with the officials to provide water to Chennai," said a senior WRD official. The neighbouring State may decide on the water release based on its irrigation needs and the southwest monsoon. https://www.thehindu.com/news/cities/chennai/aps-response-awaited-on-krishna-water/article32016744.ece  (07 July 2020)
Almatti Dam 'Telangana will lose 130 TMC if Almatti dam height is raised'  The Karnataka government has sent a proposal to the Centre for increasing the Almatti dam height from 519.6 meters to 524.2 meters. If the height is increased, Karnataka will be able to use 303 TMC of water, while the present usage was 173 TMC. Telangana's loss will be 130 TMC. This increase in height will affect not only Telangana but also Andhra Pradesh and Maharashtra. The increase in height will also lead to serious risk of floods to Sathara, Sangli and Kolhapur districts of Maharashtra. He said the increase in height has been proposed at a cost of ₹61,000 crore, including ₹32,000 crore for land acquisition. https://www.thehindu.com/news/cities/Hyderabad/telangana-will-lose-130-tmc-if-almatti-dam-height-is-raised/article31997035.ece  (05 July 2020)
RIVERS
SANDRP Blog Beyond technological failure: Examining the role of religious organisations in water conservation In this Excellent Guest Blog Sachin Tiwale (Asst Prof at TISS-Mumbai) narrates fascinating investigation-cum-analysis of how Art of Living along with RSS-JS took up deepening and Widening of Manjra River near Latur in Maharashtra at an expense of Rs 7 crores, in complete violation of several rules and regulations. The work turned out to be not only unnecessary, complete failure in achieving its objective, but positively destructive for the river and those dependent on it. Sachin goes on to raise many searching questions.
A rare kind of writing in this genre in India, it makes fascinating reading.  Please, Read and Share. https://sandrp.in/2020/07/11/beyond-technological-failure-critical-examination-of-the-role-of-religious-organisations-and-their-knowledge-claims-about-water-conservation/  (11 July 2020)
SANDRP Blog Story of small transboundary river: Understanding Bhikhna Thori and River Pandai on India-Nepal border in Pashchim Champaran, Bihar In this Guest Blog Eklavya Prasad, Megh Pyne Abhiyan (Bihar) narrates the little known but rather big problem of Indo Nepal small transboundary rivers that are not part of any discussions, agreements or cooperation between the two governments. Narrating in detail the case of Pandai river that flows from Parsa district in Nepal to W Champaran district in Bihar, he shows how people of Bhikhna Thori (& many other villages) have been suffering. According to an ongoing study of Megh Pyne Abhiyan, there are at least 75 (still counting) such small transboundary rivers between Nepal and Bihar, shows how big a problem this is.
Please, Read and Share, help spread the word. https://sandrp.in/2020/07/10/story-of-small-transboundary-river-understanding-bhikhna-thori-and-river-pandai-on-india-nepal-border-in-pashchim-champaran-bihar/   (10 July 2020)
SANDRP Blog Book review: Narmada valley's gripping stories In this Guest blog Senior Journalist Abhilash Khandekar reviews the BOOK:
"Rediscovering Narmada Valley", authored by Adil Khan, who has been Public Relations Officer of Madhya Pradesh Govt's Narmada Valley Development Authority. It makes a very interesting reading. Please Read, Share and send comments. https://sandrp.in/2020/07/13/book-review-narmada-valleys-gripping-story/  (13 July 2020)
Video India's misunderstood rivers with Manoj Mishra
This episode of Planet Outlook looks at India's misunderstood rivers with Manoj Mishra, Renowned Environmentalist and Former Indian Forest Service Officer and look at rivers beyond channel of water. Watch the full interview with Outlook's Ananda Banerjee. https://www.youtube.com/watch?v=LuUDPzrn2U0&feature=youtu.be  (08 July 2020)
Telangana HC asks govt to issue fresh notices to polluting industries A mess created by the Telangana Pollution control Board, it seems. HC asked them to issue closure notices to all industrial units in Tatanagar and Shastripuram, TPCB issues notices, but for different reasons than those in HC directions. So the industrial units filed some 20 petitions. HC then asked the TPCB to withdraw the notices, issue fresh ones, but after COVID 19 comes down! But why did the HC not ask as to why TPCB issued wrong notices? https://www.thehindu.com/news/cities/Hyderabad/issue-fresh-notices-to-polluting-industries-hc/article32006642.ece  (06 July 2020)
GANGA World Bank to provide $400 million laon to Namami Gange India and the World Bank Tuesday (July 7, 2020) signed a loan agreement worth $400 million to enhance support for the Namami Gange programme, which seeks to rejuvenate the Ganga. The project is aimed at stemming river pollution and strengthening management of the river basin. The $400 million funding support comprises a loan (maturity of 18.5 yrs including grace period of 5 yrs) of $381 million and a proposed guarantee of up to $19 million. "The first World Bank project helped build critical sewage infrastructure in 20 pollution hotspots along the river, and this project will help scale this up to the tributaries. It will also help government strengthen the institutions needed to manage a river basin as large and complex as the Ganga Basin," said Junaid Ahmad, World Bank Country Director in India.  https://indianexpress.com/article/india/world-bank-400-million-dollars-ganga-river-6494766/  (08 July 2020)
YAMUNA Delhi YMC gets extension Welcome decision by NGT, Delhi Yamuna Monitoring Committee gets extension, which was also requested by SANDRP in lead story of DRP NB of July 6, 2020. https://timesofindia.indiatimes.com/city/delhi/ngt-hands-yamuna-panel-another-term-pulls-up-dda/articleshow/76864738.cms  (09 July 2020)
'Yamuna needs more water from Hathni Kund barrage' While 10 cumec of water was being released from Hathni Kund barrage from January to May each year, a minimum release of 23 cumec in January and February each, 26 in March, 29 in April and 34 cumec in May was required to sustain the environmental flow of the river, the report suggested. "The recommended water release during the lean season months (December to May) are aimed at maintaining required habitat conditions for fish species like Indian carp (Raiamas bola) and Indian trout (Banganadero). The study recommends the flow requirement for survival of these indicator species indigenous to the area," said the report. The report also suggested that Ministry of Jal Shakti and Upper Yamuna River Board, along with Uttarakhand, Himachal Pradesh, Uttar Pradesh, Haryana and Delhi, should rework the water sharing agreement between the states, which was made in 1994, to permit release of the recommended e-flow at Hathni Kund. https://timesofindia.indiatimes.com/city/delhi/yamuna-needs-more-water-from-hathni-kund-barrage/articleshow/76823023.cms  (07 July 2020)
Every home to pay sewerage charge: NGT "The Delhi Government may forthwith comply with the order of the Supreme Court dated October 24, 2019 (upholding NGT order of 2015) on the subject of levy and recovery of the sewage charges," a bench headed by NGT Chairperson Justice AK Goel said. The green panel noted that 2.3 lakh people in unauthorised colonies in Delhi have not taken sewage connection which was resulting in emission of pollutants in the river. The NGT said as per "Polluter pays Principle, every individual household causing pollution by release of sewage into open environment or in the sewer network is liable for payment for its treatment." The tribunal also said that with regard to the treatment of sewage disposal in the drains joining river Yamuna, the land available on the flood plains may be utilised for the purpose, if there is no other alternative or till other land becomes available. The matter is now posted for next hearing on January 27 next year. https://www.ndtv.com/delhi-news/every-home-in-delhi-to-now-pay-sewerage-charge-green-court-ngt-to-delhi-government-2259865  (09 July 2020)
DJB's floodplain water storage project revived DJB has in 2019 monsoon implemented this scheme in 17.6 acre near Palla. Research findings showed that the project was able to recharge 923.9 million litres of water with the average rise in groundwater being 1-1.3 metres. It will be implemented over 35-40 acres in 2020 monsoon at a cost of Rs 8 Cr. The aim of the project is to create a sandy recharge bed to allow floodwater to be arrested for 4-5 hours. This water will then seep underground up to 50 metres. In the long run, DJB plans to create a 1,000-acre recharge pond to store excess water for use during the lean period in summer.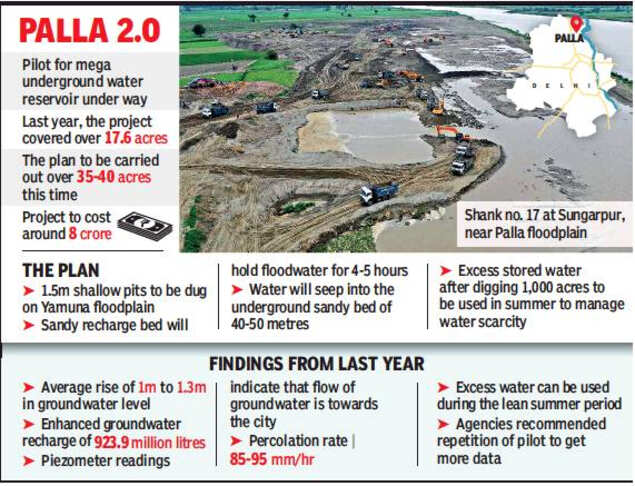 – "Central Pollution Control Board and Central Ground Water Board agreed with our findings, but asked us to repeat the process as data of just one year was too small for a study. Therefore, we are repeating the process again on a wider scale." "The digging work has started and we expect to cover the complete project area in time. Last year, the entire area could not be covered due to floods. We are making silt traps and erosion prevention features this time," the official added.
– In the pilot project last year, piezometer readings indicated that the flow of groundwater was towards the city, which allayed the fears that water would seep back into the river. The study observed a percolation rate of 85-95 mm/hr, which was favourable for groundwater recharge.
However, some challenges were also highlighted. "Removal of silt from the recharge pond will be essential. It will also be unmanageable to control silt during high floods. Some good materials for construction of embankments need to be brought from suitable areas," DJB's research findings recommended. https://timesofindia.indiatimes.com/city/delhi/djbs-floodplain-water-storage-project-revived/articleshow/76823092.cms  (07 July 2020)
Haryana Panipat effluents begin poisoning Yamuna
The industrial activities have resumed in Panipat area after gradual relaxation in lock down measures. This July 8 video shared by Yamuna Mitra Balraj shows that the industrial and domestic waste water is finally reaching the river via drain number at Khojkipur, Bapoli and have started polluting the river severely there. The pollution controal board has been informed and requested to look into the matter and take action against non-complying units.  https://youtu.be/xg6KSRGtKR8  (08 July 2020)
No change in damage assessment: NGT joint panel In May last year, in an interim order, the green tribunal had held the Panipat refinery responsible for violating environmental norms and spreading pollution in nearby villages. Following the objections by the oil company, the NGT formed a second committee to assess the damage to environment and human health. As per the second report, which has been uploaded on NGT's website, the joint committee visited the refinery on January 15 and observed that no progress has been made by IOC towards the restoration of environment and implementation of the panel's recommendations. https://www.pressreader.com/india/hindustan-times-jalandhar/20200709/281694027070142   (09 July 020)
Uttar Pradesh Plastic waste chocking Hindon, Yamuna
In this, July 7,2020 video shared by Yamuna Nadi Mitra Nem Singh from conflunce point of Hindon and Yamuna river in Noida shows the banks of both rivers strewn by plastic waste which is proably dumped by upstream cities of Delhi and Haryana. After seeing the video on social media few river volunteers are planning to undertake a cleaning drive before monsoon floods washes it down and ultimately in Ganga. https://youtu.be/oNWIit63pAI  (07 July 2020)
Post lockdown and amid monsoon pollution level is rising in Yamuna river in Mathura.
RIVERS BIODIVERSITY
SAND MINING
SANDRP Blog Uttarakhand govt must remove illegal bridge on Yamuna to prevent flood disaster Locals of Vikas Nagar tehsil in Dehradun have shared revealing and disturbing images and videos of riverbed mining activities done in Yamuna river over past couple of months.
Though in wake of ongoing monsoon the mechanized extraction of riverbed minerals (RBMs) has seen a halt since July 01, 2020, the miners have left an illegally made makeshift bridge on Yamuna river. https://sandrp.in/2020/07/11/uttarakhand-govt-must-remove-illegal-bridge-on-yamuna-to-prevent-flood-disaster/  (11 July 2020)
Uttarakhand
Excessive riverbed mining activities continue to affect people and water sources in Kotdwar. https://dainikjayantnews.com/overload-damparo-sai-sadke-wa-peyjal-line/   (11 July 2020)
Report Illegal Sand Mining a Deadly Beat for India's Journalists -Poor investigation into threats, attacks even murder of reporters, journalist in India covering illegal activities specially illegal sand mining; one of reason India reaching 142nd place out of 180 countries in World Press Freedom Index, a nine spot fall since 2016.  https://www.voanews.com/press-freedom/illegal-sand-mining-deadly-beat-indias-journalists  (25 July 2020)
Meghalaya NGO members attacked Some members of the All Meghalaya Minority Students' Union (AMMSU) in West Garo Hills (WGH) sustained injuries after being allegedly attacked by people belonging to a group of illegal sand smugglers from Assam. It was informed that the incident took place on July 4, when the alleged criminal elements from Assam, beat up the group when they went to stop the illegal extraction of sand from the Jinijram River near the Ginning Mill area, bordering Assam. https://thenortheasttoday.com/meghalaya-ngo-members-thrashed-while-trying-to-stop-illegal-sand-mining-in-garo-hills/  (05 July 2020)
Punjab NGT crackdown on illegal mining in Ropar NGT has asked the Punjab State Pollution Control Board to recover Rs 315 crore from the contractors found guilty in illegal sand mining at three sites in Ropar district. The NGT order dated July 10 pertains to the illegal mining reported at Swarha, Baihara and Harsa Bela sites.
The order comes in response to the report submitted by the Punjab state Mining Department to the NGT highlighting illegal mining at the sites under question. The order came in the wake of a complaint lodged by RTI activist Dinesh Chadha. https://www.tribuneindia.com/news/punjab/ngt-crackdown-on-illegal-mining-in-ropar-orders-rs-315-cr-recovery-112112  (13 July 2020)
Former DGP booked for illegal mining The complaint was made by the state Mining Department in April 2019 but it took more than a year for the police to act on it. Officials said the delay was due to difficulty in identifying the persons involved in the illegal practice. The police and mining department officials said they had nominated the accused on the basis of the records of ownership. "Further evidence will be collected in the police investigation," said a senior mining officer. https://www.tribuneindia.com/news/punjab/former-punjab-dgp-gill-among-45-booked-for-illegal-mining-110266  (09 July 2020)
Andhra Pradesh Ancient temple unearthed during sand mining in Nellore An ancient temple of Lord Nageswara (Shiva) was found during sand mining in Penna river bed near Peramalla Padu village in Chejarla Mandal in Nellore district. According to some locals, it is a 200-year-old temple. Other others say that it is one of the 101 temples built by Parasu Ram on the banks of Penna river.
-The top of the ancient temple became visible during the sand mining process. Locals are now making efforts to bring out the temple from the depths of the river bed. The temple may have submerged over a long period of time as the river changed its course.
-Archaeology Assistant Director Ramasubba Reddy told The Hindu that the brick structure may have got buried in sand dunes after the 1850s floods. "A detailed examination of the site will be made and steps taken to preserve it for posterity," he said.
-Earlier in June, an ancient temple in Odisha's Nayagarh, that was submerged in Mahanadi river, resurfaced. The temple which is believed to be around 450 to 500 years old had submerged during a flood in 1933. https://www.timesnownews.com/the-buzz/article/ancient-lord-shiva-temple-unearthed-during-sand-mining-in-nellore/608154  (18 June 2020)
Haryana Kushan period sculptures unearthed in Karnal The sculptures were discovered by miners while digging sand on the banks of Yamuna river in Karnal's Faridapur village on the intervening night of Saturday and Sunday ( Nov. 2-3, 2019).
-"We will call it a chance discovery since the materials were found 25-30 feet below the surface level and the area is covered with only sand. The process of extracting the remains will also be risky," said Banani Bhattacharyya, deputy director, Department of Archaeology and Museums.
-Expected to be thousands of years old, the sculptures, besides two stone pillars and some bricks, could give new insights about the Kushan period, she said. "We will first trace out the spread of the area where the idols were discovered since many evidences of artifacts dating back from the Kushan period to the Bhoj period have been found, almost from 1st century AD to 10th century AD, which means 1,000 years of history," said Bhattacharyya. https://www.hindustantimes.com/india-news/1-000-year-old-shivling-nandi-among-kushan-period-sculptures-unearthed-in-karnal/story-UCQw1TGtdfAXr41uBceVsK.html  (07 Nov. 2019)  
WETLANDS, LAKES, WATER BODIES
Assam "OIL'S INFERNO", Directed and Shot by Dhruba Dutta based on journalistic research by Anupam Chakravartty is the first film in the "StoriesAsia ShortDocs" program.
Oil India Limited run Baghjan 5 Gas/Condensate rig in Tinsukia district of Assam in Northeastern India experienced a blowout on May 27, 2020. A cascade of devastating events ensued after that as the rig continued to spew gas condensates into the atmosphere and the adjacent Maguri-Motapung wetland and Baghjan village. Two weeks later as the rig caught fire amidst frantic efforts by OIL officials, the entire area burst into flames, reducing everything to a wasteland of ash. The film tells the story of the people who continue to face the calamity and attempts to look at how oil and gas rigs arrived in this region known for its rich agricultural fields and diverse flora and fauna of the Dibru Saikhowa National Park and it's eco-sensitive zone. https://www.storiesasia.org/2020/07/06/shortdocs-oils-inferno/  (06 July 2020)
Cartoonist captures bio-diversity Interesting how Deboshree Gogoi, a cartoonist is educating people about biodiversity of north east using Cartoons. https://www.thethirdpole.net/2020/06/26/a-cartoonist-captures-the-biodiversity-of-assam/  (06 June 2020)
WATER OPTIONS
Jharkhand Water sustainability leads to better income for farmers
The farmers in Gumla and Simdega districts were suffering from severe water crisis and soil erosion till a few years ago. The state government along with non-profit chipped in and started watershed management by excavating trenches along the hill slopes in 2012. https://india.mongabay.com/2020/07/water-sustainability-leads-to-better-income-for-jharkhand-farmers/  (06 July 2020)
Madhya Pradesh Tending soil with tank silt In the summer months when the water levels of the tanks and lakes in the village decline, areas where the silt has got deposited gets exposed. This silt can be removed from these patches and be transported to the farmlands and applied as soil amendments on lighter and less fertile soils. In this photo feature, Rahul Jain, a development professional at Samaj Pragati Sahayog documents sequential images of the process in village Dangrakheda of Dewas district. https://www.waterpractitioners.org/post/tending-the-soil-with-tank-silt  (07 July 2020) 
Karnataka Pandemic helps revival of Madakas in Udupi With the water conservation efforts being taken up, the Covid-19 pandemic has turned out to be a boon for Kadoor Panchayat of Udipi district. In Nadoor and Kadoor villages, youth who returned home from Mumbai and Bengaluru following the lockdown, have been involved under MGNREGA for the revival works of five madakas- a traditional rainwater harvesting system.
The people who were generally reluctant to work under the scheme have now come forward to take up works related to de-silting and there have been instances of people earning upto Rs 600 per day, informs the panchayat development officer Mahesh K. De-silting of ponds and madakas helps recharge groundwater and so far about 12 madakas and six lakes have been de-silted while a few more have been identified. https://timesofindia.indiatimes.com/city/mangaluru/pandemic-helps-revival-of-madakas-in-udupi/articleshow/76802873.cms  (06 July 2020)
GROUNDWATER
URBAN WATER
Pune Dam stock static as heavy rainfall eludes catchments Collective stock of the four reservoirs has reduced by 1 TMC in the last one month. Though dams have not recorded any substantial increase in their collective storage, the city will not face any immediate water crisis as the existing stock of 5.88 TMC is equivalent to Pune's requirements of more than three months. The city consumes about 1.5 TMC of water every month.
– Officials from the irrigation department, however, appealed to the people and the civic body to ensure judicious use of water to avoid any problems. "We have stopped releasing water from the Khadakwasla dam into the Mutha canal. This will ensure that the city would get maximum water stock," another irrigation department official said. "Now, the remaining 5.88 TMC water stock has been kept reserved to meet drinking water requirements of Pune and rural parts," he added. https://timesofindia.indiatimes.com/city/pune/dam-stock-static-as-heavy-rainfall-eludes-catchments/articleshow/76822769.cms  (07 July 2020)
Chennai Chitlapakkam lake to be converted into eco-park Originally spread over nearly 41 hectares, the lake, which is the uppermost water body in the Keelkattalai cluster of lakes, was used for irrigation. However, residents recalled that portions of the lake were encroached upon with the construction of both private and public buildings about two decades ago, and release of sewage added to the pollution of the water body.
-In a bid to restore the water body, which is now spread over about 20 hectares, the WRD has taken up the ₹25 crore project. Some of the 400-odd encroachments identified, including local body offices, have been removed.
-Meanwhile, residents of Chitlapakkam noted that the channels that fed rainwater to the lake must also be revived. P. Viswanathan, convenor, Chitlapakkam Residents Welfare Associations Coordination Committee said release of raw sewage must be arrested and the surrounding localities must be covered with a sewer network. Moreover, it is essential to interlink the chain of water bodies up to Pallikaranai marshland with sufficient channels, he said.
-"Groundwater was available at a mere three feet in my open well during the 1990s. Now, many have shifted to borewells and the water table has depleted. Restoration of the lake will help in recharge and reduce water scarcity. Sufficient funds must be allotted for the lake maintenance," he added. https://www.thehindu.com/news/cities/chennai/chitlapakkam-lake-to-be-converted-into-eco-park-with-walkway-and-two-islands/article32028985.ece  (09 July 2020)
Delhi Waterbody goes missing, illegal structures crop up The search of a 'missing' waterbody in Rajouri Garden, which existed as a 'Johad' according to the revenue records of 1951-1952 has led the Delhi Pollution Control Committee (DPCC) and the Rajouri Garden SDM to many illegal structures. https://timesofindia.indiatimes.com/city/delhi/waterbody-goes-missing-illegal-structures-crop-up-in-delhi/articleshow/76930849.cms  (13 July 2020)
WATER
Vishwanath Srikantaiah Was asked to write something exclusively on Technology and Water. While I believe that issues around water are fundamentally political, social , economic and ecological and not necessarily in that order, here is a shot at what the future for India looks like with Technology and Water.
Water crisis: Technological solutions will rescue India?
Let's begin with some statistics. The total average precipitation availability in India has remained broadly constant at around 3880 billion cubic metres. Meanwhile, the average water flows in our river basins, as assessed by the Central Water Commission, stands at 1913.60 BCM. Nevertheless, increasing population has reduced per capita availability to around 1431 cubic metres per person, below the 1700 cubic metres per person 'water stress' defined by Dr. Malin Falkenmark.
So then, where can technological interventions help?
Remote sensing, hydrological flow measurement and rainfall data has helped the CWC to come out with an excellent report assessing the water flows. In the future, it should be dynamically modelled at a river basin and sub-basin level to help manage water for ecological, social and economic purpose. Dynamic flow modelling and tracking of rivers will also help in reservoir management and flood management.
Agriculture remains the single largest consumer of water. Canal irrigation systems suffer from lack of efficiency, with tail end canals bearing the brunt of water shortage. Significant improvements will be needed in order to shift to pipe-based network distribution systems controlled by SCADA for increasing the irrigation efficiency of our dams.
Precision technologies such as drip irrigation, micro-sprinklers and poly-houses not only help in soil management, crop development and management, but such technological innovations have the largest capacity to save water. Products that are affordable and efficient are still needed. Low cost soil sensors to assist farmers in irrigation schedules, efficient pond lining material for farm ponds, and drips that require less cleaning should see progress.
Groundwater is India's lifeline, with more than 22 million wells and borewells and over 250 BCM of groundwater being extracted annually. The advent of the hard rock drilling rigs in the 1960's and 1970's unleashed the groundwater revolution. Many have ascribed the success of the green revolution in terms of high yield of wheat and rice to the tube-wells and motors that supplied the water for the HYV varieties.  The ability of technology to dig deeper has meant that borewells now draw fossil water from as much as 500 metres below the earth. This has exhausted groundwater in many parts of India.
Technology can not only help identify and map aquifers and sub-aquifers but also develop a sustainable way of replenishing and reusing of rainwater and groundwater.
In urban areas, technological innovation like easy to measure water meters will need to become the norm for every flat and building in the city. Leak detection equipment to identify and plug leaks, which are easy to use and accurate, will become necessary where 50  per cent of the water or more are lost during the distribution process. Plugging water leaks will bring enormous benefits to the system. SCADA systems, which can manage water systems and pressure optimisation for 24/7 water supply in our cities, will call for technological interventions.
Small scale wastewater treatment plants that can recycle water to drinking water quality to large scale ones that also recover energy and nutrients will need to be developed. Chennai already has four such plants.
Faecal sludge management will need special focus. Transport and treatment of this sludge will become important for sanitation management across India.
Desalination plants will come up in more numbers in coastal cities but they need to be adapted to local conditions.
All technological interventions need a strong policy and regulatory framework. Policies like metering in flats or wastewater treatment plants for  apartments will give innovators, start-ups and existing players a market to develop and refine ideas.
The water crisis is not merely technological but also social, institutional, financial and ecological. Thus, a holistic approach aided by cutting edge technology can pay rich dividends.
Rajasthan Rs 100 cr project to mitigate drinking water crisis "Over the years, it was observed that Jawai Dam (total capacity of which is 7327.50 million cubic feet) in Pali district was not getting filled to its capacity due to change in rainfall pattern and disturbance in the catchment area, the rain water got wasted during monsoon as it travelled to Gujarat. Its deficit was increasing. It is the lifeline for these three districts (Pali, Sirohi and Jalore) as it provides drinking water to the people and the dam water is also used for irrigation purposes," said Naveen Mahajan, secretary, water resources department.
– "So, we decided to expand the capacity of the tunnel that links Jawai Dam with Sei Dam, which is a feeder dam of Jawai for supply of water. The capacity and size of the tunnel being relatively smaller, it had a limiting factor in terms of volume of water to be supplied to Jawai Dam. With the completion of the project, there will be no deficit in drinking water in these districts. It will take at least two years to complete it," he added. The tender process for capacity-building of the tunnel has been initiated with a sanctioned budget of Rs 15 crore for financial year 2020-21. This will lead to increase in the tunnel's capacity from 34.13 million cubic feet per day to 73.87 million cubic feet. https://timesofindia.indiatimes.com/city/jaipur/rs-100cr-project-to-mitigate-drinking-water-crisis/articleshow/76915922.cms  (12 July 2020)
Maharashtra  WOTR report on tank disltation. https://wotr-website-publications.s3.ap-south-1.amazonaws.com/Tank_desiltation_research_article_in_LEAD_journal.pdf
MONSOON 2020
This slideshow requires JavaScript.
State, Subdivision, River Basins Wise Cumulative Rainfall maps from June 01- to July 12, 2020 
FLOOD 2020
Gujarat Low pressure weighs heavily As Fodala dam in Porbandar started overflowing, the district administration issued a warning to the people in villages of Ranavav taluka not to venture out of the low-lying areas, Eight gates of Khirsara dam in the district were also opened. In Amreli, alert was sounded in 15 villages of Rajula taluka as Dhatarvadi dam started overflowing. https://timesofindia.indiatimes.com/city/rajkot/low-pressure-weighs-heavily-on-gujarat/articleshow/76820701.cms  (07 July 2020)
Following extreme rainfall and releases form Vartu 2 project, the Vartu river at Jamraval site in Jam Nagar district continues to flow in extreme flood situation for past three days. This is newly opened site with no prior Warning, Danger, Highest Flood Level marks. The peak level attained now would be considered Highest Flood Level which is 101.5 mete so far.
BBMB Release of Bhakra water leads to soil erosion, farmers fume Farmers from Nikuwal, Lodipur, Ballowal, Hariwal and Mehndali Kalan villages staged a protest alleging that excessive release of water from the Bhakra Dam into the Sutlej led to erosion of their fields. They said the flow of water in the river had increased in the last few weeks and the state as well as the district administration failed in repairing a bund near Lodipur due to which water had started eroding their lands.
– Kanu Garg, SDM, said due to the repair work at Nakkian Power House, the BBMB had to stop water supply to Anandpur Sahib hydel channel. Following this, 10,000 cusecs of additional water was being released in the river for the last one week due to which the administration had to halt the ongoing flood protection work and many farmers had to suffer losses. The SDM said she had asked the BBMB to decrease the discharge into the river, adding that the situation would improve by the evening.  https://www.tribuneindia.com/news/punjab/release-of-bhakra-water-leads-to-soil-erosion-farmers-fume-109429  (07 July 2020)
Goa Sal on high alert after water from Tillari dam released into Chapora The release of water from the Tillari dam at Konalkatta, Maharashtra, has led to the rise in the Chapora river water near Sal village in Bicholim taluka. The disaster management cell has alerted the Sal villagers and warned them not to venture near the river. The water level of the Valvanti river at Sakhali reached 4.5m and the Bicholim river was flowing at 4.70m. Several low lying areas in Bicholim taluka were submerged. It may be recalled that last monsoon after water from the Tillari dam was released in the Chapora and water had entered houses in Sal village.  https://timesofindia.indiatimes.com/city/goa/sal-on-high-alert-after-water-from-tillari-dam-released-into-chapora/articleshow/76883172.cms  (10 July 2020)
Selaulim dam on Selaulim river, a tributary of Zuari started overflowing on July 9, 2020. https://timesofindia.indiatimes.com/city/goa/selaulim-dam-overflows-through-duckbill-spillway/articleshow/76901743.cms  (11 July 2020)
Krishna Basin Four crest gates of Prakasam Barrage lifted Four gates of Prakasham barrage on Krishna river at Vijaywada in Andhra Pradesh have been lifted and water flow from Pattiseema has been stopped even when water release to eastern and western main canal has also been started. https://www.newindianexpress.com/states/andhra-pradesh/2020/jul/12/four-crest-gates-of-prakasam-barrage-lifted-2168679.html  (12 July 2020)
Karnataka and Maharashtra setting up panel to manage floods in monsoon Both state govts would set up a joint committee to manage floods in the Krishna river basin during the monsoon when heavy rains lash both states, an official said on Thursday (July 9, 2020) after Karnataka water resources minister Ramesh Jarkiholi met his Maharashtra counterpart Jayant Patil in Mumbai on Wednesday. The committee will have the state-run Neeravari Nigam chief engineer and its superintendent as members from Karnataka and their counterparts from Maharashtra. "The states will urge the central government to notify the Krishna Tribunal Award at the earliest for using the upstream river water allocated to them along with Telangana and Andhra Pradesh in the downstream," added the official. https://www.outlookindia.com/newsscroll/ktaka-maha-setting-up-panel-to-manage-floods-in-monsoon/1890474  (09 July 2020)
Rains in Maharashtra fill reservoirs on Krishna river The Almatti dam was filled up to 60 per cent of its capacity by Monday (July 6) which is more as compared to the same day last year.
– Even though the inflows were very less on Monday (July 6), with the prediction of good rains in Karnataka and Maharashtra, the outflows from Almatti are expected to start soon. Rains will further help Srisailam and Nagarjuna Sagar projects to receive good amounts of water this month.
-The SRSP received 5,621 cusecs in the last 24 hours. As against its gross storage capacity of 90.31 tmcft. The current water level in the SRSP is 31.85 tmcft, while on the same day last year it was just 5.46 tmcft. https://www.newindianexpress.com/states/telangana/2020/jul/07/rains-in-maharashtra-fill-reservoirs-on-krishna-river-2166298.html  (07 July 2020)
Cuavery Basin Krishnarajsagar dam on Cauvery in Karnataka crossed 100 ft mark, with over 41% live storage. The other three dams in the upstream, Hemavathi, Kabini and Harangi too had 35-50% live storage filled. https://www.thehindu.com/news/national/karnataka/water-level-at-krishnaraja-sagar-breaches-100-ft-mark/article32024575.ece  (08 July 2020)
Arunachal Pradesh 
Assam Flood situation turns grim, over 6 lakh affected The project officer of the District Disaster Management Authority of Barpeta, one of the worst affected districts, Nandita Dutta, told TOI, "The main reasons behind the flooding in the districts are breaching of embankments, release of excess water from Kurichhu dam in Bhutan and the heavy rainfall in the districts. Kurichhu dam is continuously releasing excess water and it released over 2000 cumecs on Saturday." https://timesofindia.indiatimes.com/city/guwahati/flood-situation-in-assam-turns- grim-over-6-lakh-affected/articleshow/76918236.cms   (12 July 2020)
Documentary Mati Torrential rains, this monsoon like every other has worsened the flood situation in Assam. This year already around 1.1 million people have been affected in 23 districts and the fatalities due to flood this year has gone up to 24 and counting.
https://countercurrents.org/2020/07/flood-in-assam-watch-the-documentary-mati/   (05 July 2020)
River Brahmaputra at Neamatighat in Jorhat on July 12, 2020 at 11:00 hours reached extreme flood level of 87.35 metre and fell short by 0.02 metre of HFL 87.37 metre attained on July 11, 1991. https://twitter.com/CWCOfficial_FF/status/1282181175868440577
Bihar Rivers rise, villagers pull down homes to save bricks Tragic story from the Banks of Kosi River, Govindpur Dariya, Bhagalpur, Bihar. People break their own houses before river takes it, to save the bricks for rebuilding post monsoon. https://indianexpress.com/article/india/river-rises-villagers-pull-down-their-homes-to-save-bricks-for-rebuilding-in-bhagalpur-6502796/  (13 July 2020)
कोसी व कमला समेत कई नदियां उफनायीं  नेपाल की तराई क्षेत्र सहित क्षेत्र में रुक-रुक कर हो रही बारिश से कोसी नदी कमला, भूतही बलान नदी एवं गेहुमा नदी के जलस्तर में शुक्रवार को वृद्धि देखी गयी. जलस्तर में वृद्धि होने के साथ ही कोसी नदी के बाढ़ का पानी कोसी दियारा क्षेत्र के गांवों के निचले इलाके एवं बघारों में फैलने लगा है.
– नदी के जलस्तर में वृद्धि होने से ही निचले इलाके एवं नदी के किनारे बसे लोगों में दहशत व्याप्त है़. बारिश से मिथिला के लोगों का कलेजा दरक रहा है. बीते 24 घंटों के अंदर कोसी नदी के डिस्चार्ज में करीब 01 लाख क्यूसेक की वृद्धि दर्ज की गयी है. मालूम हो कि गुरुवार को कोसी नदी का डिस्चार्ज करीब डेढ़ लाख क्यूसेक दर्ज किया गया था. जबकि शुक्रवार (10 July) की शाम 06 बजे वीरपुर बराज पर कोसी का डिस्चार्ज 02 लाख 52 हजार 935 क्यूसेक दर्ज किया गया. वहीं नेपाल स्थित बराह क्षेत्र में भी नदी का जलस्राव 02 लाख 34 हजार 750 क्यूसेक अंकित किया गया. https://www.prabhatkhabar.com/state/bihar/madhubani/bihar-flood-news-panic-in-bihar-due-to-heavy-rains-in-nepal-increased-water-level-in-many-rivers  (11 July 2020)
The news report by ABP News reporter regarding Nepal releasing water to cause flood is factually incorrect. Nepal does not control the operation of Kosi barrage. How can it release it? ABP News must rectify it's report. नेपाल ने कोसी बैराज से छोड़ा पानी, बिहार के सुपौल में आई बाढ़, लोग पलायन को मजबूर"  https://youtu.be/mTlxqnUHD0U  (11 July 2020)
The Bihar govt has launched a people's movement to help communities reach out to them in case of a dam breach or crack in their area. India Water Portal – both English and Hindi are joining hands with this effort, along with CSOs like Megh Pyne Abhiyan, to help people proactively report issues. A Facebook group has been created to discuss the issues: https://www.facebook.com/groups/indiawaterportal https://www.indiawaterportal.org/articles/floods-bihar-helping-government-fight-embankment-breach 
The Disaster Management Department has decided to monitor the embankments through drones. The officials of the department have informed that monitoring through drones will provide real-time information about the embankments, so that immediate repair works of embankments can be carried out. Along with monitoring the embankments, the drone will be also be utilised to find accurate location of people stranded in floods.  https://www.indiawaterportal.org/articles/drone-help-monitor-embankments-and-save-people-trapped-floods  (12 July 2020)
Uttar Pradesh River Suhali at New Motipur in Kheri district has crossed previous HFL shown as 134.2 metre (date unknown) by 0.03 metre setting new HFL of 134.23 metre on July 09, 2020 at 09:00 hours.
DROUGHTS
LANDSLIDES
SANDRP Blog Jajred perennial landslide in Yamuna basin Come monsoon and the Jajred mountain in Kalsi tehsil, Dehradun district in Uttarakhand starts falling apart. Located about 11 km away from Kalsi town, the landslide site near Amraha village blocks the vehicular movement on Kalsi-Chakrata state highway running through the zone for weeks sometimes for months. 
https://sandrp.in/2020/07/08/jajred-perennial-landslide-in-yamuna-basin-uttarakhand/  (08 July 2020)
Arunachal Pradesh Landslides triggered by heavy rainfall kill 8 A series of landslides triggered by heavy rainfall killed eight people in Arunachal Pradesh on Friday. While in Papum Pare district's Tigdo village in Doimukh, a family of four, including a baby, was buried alive, a mudslide killed four others in Modirijo village in the Itanagar Capital Complex. Earlier in May, three people had died under similar circumstances in Dibang Valley district.
– As per a release from the Arunachal Pradesh Disaster Management department, all bodies — but one in Itanagar — have been recovered so far. The release stated that the south-west monsoons have caused huge damage to the state's infrastructure including roads, bridges, buildings, erosion and flooding of agricultural and horticultural fields among others.
-In Itanagar Capital Complex, many colonies like Romik Colony, Nyokum Lapang, Dokum Colony, Doordarshan Colony, among others have reported landslides. As a result, several vehicles have been buried, houses have been washed away or buried, and three pigs were found buried in Dokum Colony.
-East Siang district has reported heavy land erosion along the Siang river under Mebo sub-division. "Approach road of Steel Bridge over Sille river of Niglok village has been completely washed away," stated the release. Earlier, two stranded persons were rescued by the authorities. https://indianexpress.com/article/north-east-india/arunachal-pradesh/arunchal-pradesh-landslides-heavy-rainfall-dead-6499394/  (10 July 2020)
Dozens of landslides incident occurred in Itanagar More than three dwelling and few rented house washed alongwith household property and two wheeler at Donyi colony. Portion of boundary wall of at Chandanagar, get partially damaged and huge volume of rainwater entered several staffs quarter of the powerhouse and the family has to face untold suffering. The parking shed of Urban Development Chief Engineer office on Niti Vihar-Mowb-II area has also partially collapse and some parts of under construction office of the Chief Architect collapse due to landslide. More than 15 houses and rented apartment at Press colony at papu nallah were partially submerged due to overflowing of Papu river in afternoon however later the water was reduced in evening. A report from Naharalgun said that a boulder protection wall of hanging bridge of PHED near Helipad on Pachin river also washed away today early morning. https://arunachal24.in/arunachal-dozens-of-landslides-incident-occurred-in-itanagar-on-thursday/  (10 July 2020)
Four people including a minor were killed in a landslide triggered by heavy rainfall in Tigdo Village in Papum Pare district on Friday (July 09).  https://nenow.in/north-east-news/arunachal-pradesh/arunachal-four-killed-in-landslide.html  (10 July 2020)
ENERGY OPTIONS
Average spot power price drops 29 pc to 2.35/unit on IEX "The average market clearing price during the month was at Rs. 2.35 per unit registered a whopping 29 per cent YoY (year on year) decline over a price of Rs. 3.32 in June 2019," it said. The day-ahead market (DAM) traded 4,174 MU (million units) witnessing high sell-side liquidity in the month, with total sell bids at 10,164 MU being close to 1.5 timed the buy bids at 4,661 MU.
– The real-time market (RTM), which began operations from June, has received an overwhelming response from the participants and in its first month, it said. The RTM attracted trade volume of 515.5 MU comprising over 10 per cent of the total volume traded on IEX. A total of 237 customers participated in the new market segment during the first month with single day highest volume of 36.09 MU on June 30, 2020. The average monthly market clearing price stood at Rs 2.22 per unit for RTM alone. https://energy.economictimes.indiatimes.com/news/power/average-spot-power-price-drops-29-pc-to-2-35/unit-on-iex/76810836  (06 July 2020)
Germany First major economy to phase out coal and nuclear If Germany could do it with much lower solar incidence than India, why can't we do it? https://economictimes.indiatimes.com/news/international/business/germany-is-first-major-economy-to-phase-out-coal-and-nuclear/articleshow/76773561.cms   (03 July 2020)
Good to see this, but why is it so difficult to visualise that CPCB and SPCB function as required under law and their  mandate and that if Germany can eradicate coal and nuclear, why can we not, with so much higher solar incidence. https://www.livemint.com/news/india/dreams-and-doubts-of-a-green-revival/amp-11594302751873.html  (10 July 2020)
ENVIRONMENT
EIA Draft 2020 Article (Marathi) on the Draft EIA notification 2020 by Parineeta Dandekar: https://www.loksatta.com/bara-gaoncha-pani-news/article-on-what-the-new-eia-draft-will-accomplish-abn-97-2212607/   (11 July 2020)
Karnataka HC on July 8, 2020 asked MoEF to give wide publicity to the DRAFT EIA notification of 2020. https://www.livelaw.in/environment/consider-giving-wide-publicity-draft-eia-notification-karnataka-hc-to-central-govt-159566  (08 July 2020)
Over 60 former bureaucrats urge Centre to withdraw draft Environment Impact Assessment policy https://scroll.in/latest/967280/over-60-former-bureaucrats-urge-centre-to-withdraw-draft-environment-impact-assessment-policy
WESTERN GHATS Scientists ask Javedkar to stop rail line -At least 110 scientists, ecologists and wildlife biologists have written to the NBWL member-secretary and Union Minister for Environment, Forest and Climate Change Prakash Javadekar on July 2, raising several concerns about the Hubballi Ankola Railway Line Project (HARP) in Karnataka, including irreversibly damaging forests, fragmenting wildlife habitats in the Western Ghats, a global biodiversity hotspot and a United Nations Educational, Scientific and Cultural Organisation (UNESCO) world heritage site. https://www.hindustantimes.com/india-news/ecologists-ask-javadekar-to-stop-rail-line-across-western-ghats/story-qmOGyFkPofmE4ZMe0l1QpN.html  (09 July 2020)
Opinion Green lighting ecological decimation Chitrangada Choudhury and Aniket Aga highlight how MoEF has been taking destructive environmental decisions during the pandemic. https://www.thehindu.com/opinion/op-ed/green-lighting-ecological-decimation-amidst-a-pandemic/article32024948.ece  (09 July 2020)
Haryana 1-km-long crack in soil at Mahendragarh  A 1 km long, 6-12 inches wide, 12-24 inches deep crack has been found in Kheri village in Ateli sub div in Mahendragarh dist in Haryana. A hydrologist has been called to assess the reasons. It started as a small crack following seismic movement a week ago but then grew after rains. https://www.tribuneindia.com/news/haryana/1-km-long-crack-in-soil-at-mahendragarh-111610  (12 July 2020)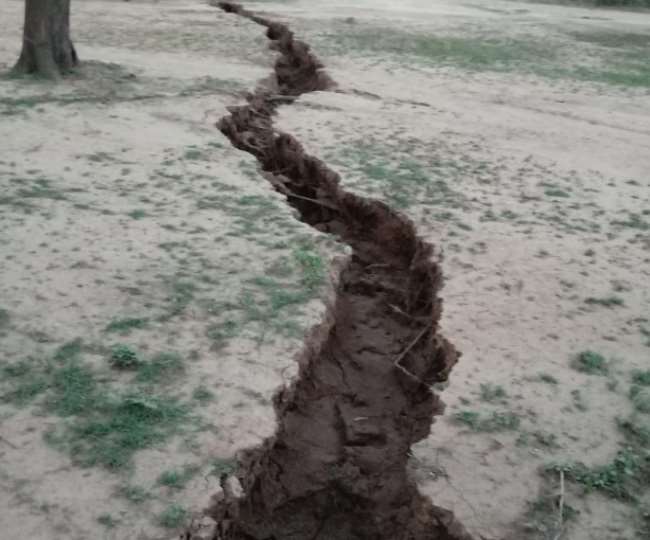 जमीन फटने का यह मामला नारनौल क्षेत्र के गांव खेड़ी कांटी में आया है। दरअसल, शनिवार को सोमेश्वर मंदिर (सुम्मा जोहड़) के नजदीक से लगभग 3 किलोमीटर तक जमीन फटने की रहस्यमय घटना हुई है। ज्यादातर लोग इसे अत्यधिक भूजल दोहन का परिणाम भी मान रहे हैं। लोगों का कहना है कि क्षेत्र में हो रही इस तरह की घटनाएं किसी आपदा का पूर्व संकेत है। सरकार को इसकी गहराई में जाना चाहिए। लगभग एक दशक पूर्व खटोटी खुर्द की सीमा में डोहरकलां वाले रास्ते के सामने नारनौल सिंघाना मार्ग के नजदीक दोहन नदी तटबंध की तरफ भी जमीन फटने की घटना हुई थी। उसे अरावली की हलचल से भी जोड़कर देखा गया था। https://www.jagran.com/haryana/mahendragarh-ncr-mysterious-cracked-land-for-several-kilometers-in-narnaul-distinct-of-haryana-20498316.html  (12 July 2020)
CLIMATE CHANGE
After the deluge The article ends pertinently: "Both nationally and internationally, building, maintaining, or replacing dams needs to be carefully considered. Structurally and politically they are not a wise investment but a source of corruption that reinforces inequality and even more dangerous given climate change." http://internationalviewpoint.org/spip.php?article6705  (06 July 2020)
Climate Change and Clouds over Citizenship The char people of Assam are facing the brunt of rapid change in the river. The river bed is widening, sand deposition is increasing and a large number of fish species are going extinct.
Floods are getting more intense and unpredictable. Traditional agricultural practices are vanishing. Along with ecological challenges like flood, erosion and soil degradation their citizenship rights are at the stake. Is climate change responsible for the increased vulnerability of char residents?  https://www.youtube.com/watch?v=wNW5IlYW5C4  (07 July 2020)
Italy Glacier turns pink -Pink snow was seen for the first time on parts of the Presena glacier in northern Italy. The phenomenon is caused by algae that develops when snow melts, simultaneously making the ice a darker color. In a vicious circle, the algae in turn increases the rate at which the snow melts by accelerating the absorption of radiation. https://news.cgtn.com/news/2020-07-07/Italian-glacier-turns-pink-due-to-global-warming-linked-algae-RVEi2ldZle/index.html  (07 July 2020)  
Study US lakes turning green -Global warming is turning clear mountain lakes green in the western United States because of an increase in algae blooms "without historical precedent", researchers reported on Tuesday (July 7). The concentration of algae in two remote mountain lakes more than doubled in the past 70 years, researchers at Colorado State University found.
-Their results, published in the Proceedings of the Royal Society B, highlight the potentially harmful effects of climate change on pristine and remote ecosystems. "Even in relatively remote lakes located in protected areas… the fingerprint of human perturbation of Earth System is evident," lead researcher Isabella Oleksy of Colorado State University told AFP.
In lakes and oceans, algae blooms sicken wildlife if ingested and destabilise aquatic environments by blocking out sunlight, the United States Environmental Protection Agency says on its website. Fresh water and marine algae blooms have a huge negative economic impact, affecting fisheries, tourism and human health. https://www.sciencealert.com/climate-change-turning-us-mountain-lakes-green-with-algae  (08 July 2020)
SOUTH ASIA
PoK Anti China protests against illegal dam On July 6, 2020, a massive protest rally was held by residents to condemn illegal construction of Neelum Jhelum and Kohala Hydro power projects. The protesters highlighted environmental impacts caused by the dams constructed by Pakistan and China. A Social media campaign on Twitter trend with Hashtag #SaveRiversSaveAJK was also launched to highlight the issue on global platform. The protesters asked under which law is the river agreement of disputed region was signed between Pakistan and China? They said that Pakistan and China are violating UN Security Council resolutions by occupying rivers.
– Recently, a tripartite agreement was signed between a Chinese company and the governments of Pakistan and China for construction of a 1,124 megawatt hydropower project in Kohala costing 2.4 billion dollar. The hydropower plant, being built on Jhelum river in PoK under China Pakistan Economic Corridor (CPEC), has been awarded to Kohala Hydropower Company Ltd (KHCL), which is a subsidiary of China Three Gorges Corporation (CTGC). https://energy.economictimes.indiatimes.com/news/renewable/anti-china-protests-held-in-pok-against-illegal-construction-of-dams/76825325  (07 July 2020)
Nepal Flood damages Middle Bhotekoshi HEP The 102 MW Middle Bhotekoshi Hydroelectric Project in Sindhupalchowk district, already delayed by half a decade, is very likely to miss the revised deadline as it was hit by the rain-triggered floods Wednesday (July 8, 2020) night. The flood in the Bhotekoshi River inundated the powerhouse while sweeping away a number of equipment. The damage is estimated to be worth billions of rupees. The dam is severely damaged and the warehouse is covered under landslide debris.  https://myrepublica.nagariknetwork.com/news/flood-damages-middle-bhotekoshi-hydroelectric-project-production-date-likely-to-be-deferred-further/  (09 July 2020)
Floods, landslides kill more than 40 Torrential rainfall for the past three days has triggered floods and landslides in different parts of Nepal, claiming more than 40 lives and displacing thousands of families in western Nepal. Narayani and other major rivers have swollen. Twenty-seven people were killed and at least 13 others were missing in landslides in Myagdi district, 200 km northwest of the capital Kathmandu, where several houses were destroyed on Friday.
– In neighboring Kaski district, seven people were killed.
– At least nine people lost lives while six others were still missing as of late Saturday afternoon in the incidents of floods and landslides in Jajarkot district in the past three days.
– Six people were killed in Gulmi, Lamjung and Sindhupalchowk in central Nepal.
– Nine people died after a landslide swept away two houses in Barekot-4, Sarkigaun, on Thursday night. Three people are still missing. Two people seriously injured in the incidents of floods and landslides have been rescued and airlifted to Nepalgunj. https://countercurrents.org/2020/07/floods-landslides-kill-more-than-40-in-nepal-many-missing-thousands-displaced/  (12 July 2020)
Bangladesh Erosion wipes four villages off north Erosion has wiped four villages off the map of northern Bangladesh as five flood-affected northern districts continued to lose land to rivers that are now receding after flowing above their danger marks for 10 days, said the Water Development Board. At least 37 families became homeless in Chilmari of Kurigram alone after the River Brahmaputra devoured their homes between Monday (July 6, 2020) and Tuesday, the WDB said. https://www.newagebd.net/article/110560/erosion-wipes-four-villages-off-north  (08 July 2020)
Cyclone Amphan aftermath Some Excellent photos: In the aftermath of Cyclone Amphan, with homes and livelihoods washed away, most residents in Bangladesh try to survive, some migrate. Sahil Uddin Moral, 57, used to work as a labourer to support his family of six. They live in Kurikahnia, a village in the district of Satkhira, south-west Bangladesh.
In May, Cyclone Amphan washed away their hut. Moral has no money to build another, and no work as the cyclone destroyed the fisheries where he used to work. https://www.firstpost.com/world/submerged-homes-flooded-fields-derailed-lives-the-aftermath-of-cyclone-amphan-in-bangladesh-in-photos-8563401.html  (06 July 2020)
Second wave of floods Bangladesh will witness a second wave of floods from July 11, which will submerge 23 districts, the State Minister for Disaster Management and Relief has said. "According to the forecast of the Flood Forecasting and Warning Centre (FFWC), water levels of the Brahmaputra, Jamuna, Meghna and Padma will start rising from July 10-11. During this time, 20-23 districts will be submerged," Md Enamur Rahman said. The first wave of the floods inundated 12 districts, mostly in the northern part of the country. https://www.dhakatribune.com/bangladesh/2020/07/09/second-wave-of-flood-to-submerge-23-districts  (09 July 2020)
Dying Shitalakhya river In Deltaic Bangladesh, as the glaciers in the Himalayas are melting it is increasing effects of "climate change, deterioration of river ecology and the construction of dwelling-houses" to house the ever increasing population in the country. From the murky and polluted waters in the above picture of the Shitalakhya it is evident that it is now a major erosion-prone river in Bangladesh. Erosion is destroying the river bed and its banks. https://countercurrents.org/2020/07/wistful-memories-the-dying-shitalakhya-river/  (08 July 2020)
Pakistan Opinion: Who owns groundwater in water-stressed Pakistan? Pakistan has passed two laws that could radically change how water is managed, but they leave many questions unanswered.  https://www.thethirdpole.net/2020/07/13/opinion-who-owns-groundwater-in-water-stressed-pakistan/  (13 July 2020)
CHINA
Behind the dam Simone Gao in this article discusses the various issues related to Three Gorges Dam, including its history, the man behind the dam Li Peng (Chinese premier from 1987 to 1998), the prophesies related to the dam including the one about its collapse and current situation and how collapse of the dam could signal so much more even for people outside China. Sample:
– Even before that, the state media showed flagging confidence. In 2003, state media said that the dam would withstand a flood that hadn't been seen in 10,000 years. In 2007, a very similar phrase came out, but said 1,000 years. In 2008, more praise came, but the number was dropped to 100 years. Finally, in 2010, officials managing the Yangtze River said that not all hope should be put on the Three Gorges Dam.
– For years, observers of the dam have alleged the structure is warping. In 2018, satellite images circulated online, alleging the dam was deforming. The CCP has denied and excused those comments, until 2019. At that time, they said changes were within acceptable limits.
– One Chinese hydrologist named Huang Wanli (黄万里) wrote 6 letters to the CCP giving warnings, according to his daughter. He wrote, "Problems with the naturally changing geography of the riverbed and objectively existing issues based on economic values would not allow a government who respects democracy and science to undertake an engineering problem that damages the environment and harms citizens." He was publicly condemned under Chairman Mao's rule. Huang prophesied that 12 things would happen to the Three Gorges Dam, including susceptibility to earthquakes, upstream flooding, and dislocation of residents and cities. All of them have been realized except for the last one: the Dam itself would collapse.
– Not surprisingly, one Chinese built dam is now faced with grave sustainability issues. In 2018, the New York Times published an article about a dam in Ecuador. That dam, along with many other public work projects were all financed by China. After two years of operation, the dam is filled with cracks, silt, trees, and ash from a nearby volcano. When operators turned the dam to full power, it knocked out the national power grid. Despite warnings and opposition to building the dam, like the area being prime for earthquakes, the Ecuadorian government went through with it. Many of the Ecuadorian officials who were involved are now jailed. https://www.ntd.com/behind-the-dam-china-angle-with-simone_484709.html  (12 July 2020)
Central and southern China hit by heavy flooding
https://www.bbc.com/news/av/embed/p08kkpyh/53381544
Areas of southern and central China have been hit by heavy flooding, and the country's flood response alert has been raised to the second highest level. Levels in Poyang lake have reached a record high, with thousands of soldiers dispatched to shore up its banks. https://www.bbc.com/news/av/world-asia-china-53381544/central-and-southern-china-hit-by-heavy-flooding  (12 July 2020)
Dams worsened Wuhan flooding This provides some interesting satellite images of Three Gorges Dam to show the flooding situation. https://www.indiatoday.in/news-analysis/story/how-china-dam-may-have-worsened-wuhan-flooding-1699190-2020-07-10  (10 July 2020)
In Shimen County in Hunan Province the rainfall has triggered a very large landslide that has destroyed five houses.  The landslide was caught on video, uploaded to You tube. https://blogs.agu.org/landslideblog/2020/07/09/shimen-county/  (09 July 2020)
Three Gorges Dam yet to hit full flood storage capacity According to official China news agency, Three Gorges Dam received peak (so far) of 53000 cumecs, which was safely passed downstream. The water level even after that 149 m, the dam can be filled upto 185 m. in 2010 and 2012, the dam received over 70 000 cumecs peak inflow and passed it safely. http://www.china.org.cn/china/2020-07/08/content_76250433.htm  (08 July 2020)
An update on Three Gorges Dam. https://www.ooskanews.com/story/2020/07/china-releases-water-three-gorges-dam-alleviate-flooding-torrential-rains-persist  (06 July 2020)
China has announced No 1 Flood for THREE GORGES headwaters, with inflow over 50 000 cumecs, equalling the worst flood of 1998. Three Gorges Dam was commissioned in 2003. https://www.taiwannews.com.tw/en/news/3957482  (02 July 2020)
ASIA
MEKONG Lao dam project sparks environmental concerns -Cambodia, Thailand and Vietnam have asked that Laos conduct "rigorous" trans-boundary impact assessment and enhance proposed measures to mitigate against potential adverse effects. https://www.bangkokpost.com/thailand/general/1945892/lao-dam-project-sparks-environmental-concerns  (05 July 2020)
Japan Floods, mudslides kill at least 44 as streets turn to rivers Torrential rain hit Japan's southwestern island of Kyushu on Monday (July 6, 2020), with at least one more river bursting its banks, as the death toll from three days of floods and mudslides rose to 44, including 14 at an old people's home. Evacuation orders were issued for more than half a million island residents, as well as evacuation advisories for tens of thousands more in western Japan. Ten people were missing. https://uk.reuters.com/article/uk-japan-floods/japan-floods-mudslides-kill-at-least-44-as-streets-turn-to-rivers-idUKKBN24709W  (06 July 2020)
Tens of thousands of troops, police officers and other rescue workers have been mobilized to work their way through mud and debris in the hardest-hit towns along the Kuma River — known as the "raging river" because it is joined by another river just upstream and often floods — in Japan's southernmost main island, Kyushu. (https://www.nytimes.com/2020/07/08/world/asia/japan-floods-photos.html (July 8, 2020)
THE REST OF THE WORLD
Report Long-term consequences of river damming in the Panama Canal When tropical rivers are dammed the immediate impacts are relatively well studied, but the long-term (decades-centuries) consequences of impoundment remain poorly known. https://www.sciencedirect.com/science/article/pii/S0048969720319574
– Our (Scientists at the Smithsonian Tropical Research Institute (STRI) and collaborating institutions) study of Panama Canal (Over a century ago, the Chagres River was dammed to form Gatun Lake, the principal waterway of the canal and at the time the largest man-made lake in the world) suggests that to preserve the natural riverine system functioning of this area of the Panama Canal, management activities must address long-term ecosystem structural drivers such as river flow, runoff patterns and physical-chemical conditions. https://phys.org/news/2020-07-long-term-consequences-river-panama-canal.html  (05 July 2020)
USA Rivers and lakes are shrinking for a surprising reason: cows  Cattle-feed crops, which end up as beef and dairy products, account for 23% of water consumption in the US. In the Colorado River Basin as a whole, which services about 40 million people in seven states and is overtaxed to the point that it rarely ever reaches the ocean anymore, that number is 55%.
– The Colorado River has shrunk by an average of 20% compared to last century. Climatic conditions are one culprit – the area is suffering the worst regional dry spell on record. But there's another big problem. Cows. "There are many smaller streams that have been dried up completely," said Brian Richter, the study's lead author and the president of Sustainable Waters, a water conservation non-profit.
– Lake Mead, in Arizona and Nevada, for example, hasn't been full since 1983, and has fallen by almost two-thirds in the last 20 years alone. According to Richter's analysis, almost 75% of that decline can be attributed to cattle-feed irrigation.
– Around 60 species of fish in the western US are experiencing increased risk of extinction due to draining water tables, according to the study. As streams dry up, toxic chemicals such as fertilizers and pesticides that run off from farms become concentrated, suffocating river-dwelling fauna. Invasive species can find a foothold in the changing environment.
– The most cost-effective solution, proposed in Richter's paper, is fallowing farmland. Richter described it as "growing water" rather than a crop. He noted that the strategy should be temporary and rotational, and that ranchers should be compensated because they lose income growing nothing.
The research concludes: "We find irrigation of cattle-feed crops to be the greatest consumer of river water in the western United States, implicating beef and dairy consumption as the leading driver of water shortages and fish imperilment in the region. We assess opportunities for alleviating water scarcity by reducing cattle-feed production, finding that temporary, rotational fallowing of irrigated feed crops can markedly reduce water shortage risks and improve ecological sustainability. Long-term water security and river ecosystem health will ultimately require Americans to consume less beef that depends on irrigated feed crops." https://www.nature.com/articles/s41893-020-0483-z  (read only access) https://www.theguardian.com/environment/2020/jul/02/agriculture-cattle-us-water-shortages-colorado-river  (02 July 2020)
Britain COURT DECISION ON 2009 IRELAND DAM FLOODS University College Cork (UCC) has welcomed the decision by the Supreme Court regarding conduct by the Electricity Supply Board (ESB) during the 2009 floodings of Cork City. The Supreme Court ruled the ESB was guilty of negligence concerning extensive flood damage to buildings on the campus of UCC. The Supreme Court needed to determine whether the ESB had a liability for the flooding with the majority concluding that the ESB was, on the facts and the law, guilty of negligence.
– In a subrogated claim on behalf of its insurer Aviva, UCC claimed the ESB's management of water releases from two hydro-electric dams on the River Lee led to significant unnecessary additional flooding causing substantial damage to 29 buildings on its campus in 2009. The ESB had denied liability and argued the existence of the dams had reduced the level of water that came down to UCC. In a statement, the university said: "UCC and Aviva will consider the implications of the Court's decision with its legal team in the coming days."
– ESB may be facing a huge damages bill after the landmark ruling and a hearing to assess damages in the UCC case will proceed before the High Court on a date to be fixed. The extent of damages will depend on the Supreme Court's decision on a cross-appeal, yet to be heard, concerning whether there was contributory negligence by UCC in relation to the extent of the flood damage. https://www.irishexaminer.com/breakingnews/ireland/ucc-welcomes-supreme-court-ruling-on-2009-flooding-1009981.html  (08 July 2020)
Background: Cork City suffered severe flooding in November 2009 when the River Lee broke its banks. UCC's campus was severely damaged. UCC claimed that the ESB was negligent in its handling of its upriver dams at Inniscarra and Carrigadrohid, thus causing or contributing to the flooding. Cork was built on the Lee's floodplain, and the river flows through the city, which is "susceptible to both fluvial and tidal flooding". The Lee Regulations, an ESB document, prescribe how discharges are to be managed during floods by providing that specified amounts should be discharged at specified reservoir levels.
HIGH COURT: Mr Justice Max Barrett distinguished several US authorities on dam flooding and followed People v City of Los Angeles 34 Cal.2d 695; 214 P.2d 1(1950), as judicial recognition of dams and "changed nature". The court said that a rule, the 'do not worsen nature rule', represented a rule that derived from the building and ownership of a dam, and considered that it does not address the additional and distinct responsibility attaching to the harnessing of the river flow for industrial purposes.
– The judge found ESB had a "measured duty of care" as an occupier to remove or reduce the hazard which existed to neighbours, as established in Leakey v National Trust for Places of Historic Interest or Natural Beauty [1980] QB 485. The judge followed the Privy Council decision in Goldman v Hargrave [1967] 1 AC 645 holding that the duty's existence arose from knowledge of the hazard, the ability to foresee the consequences of not removing it and the ability to reduce it.
– The court held that the standard required of the occupier ought to be that which is reasonable to expect of him in its individual circumstances. The ESB was held to have failed to do what it reasonably could and should have done to mitigate the nuisance. By deliberately releasing water, it had caused damage which could have been avoided or been significantly reduced by heeding weather reports and spilling earlier.
– He dismissed the contention that ESB did not create the flood. Following Bybrook Barn Garden Centre Ltd v Kent County Council [2001] LGR 329, the court held that, in certain circumstances, a defendant can be liable for a nuisance that he does not directly create. The court concluded that ESB were liable but also held UCC guilty of contributory negligence, measured at 40 per cent. Both sides appealed.
– COURT OF APPEAL: The Court considered persuasive the rule set out in Iodice v State of New York 247 App. Div. 647 (1951), and other subsequent US dam cases, which held that the only duty imposed on a defendant dam-operator in respect of single purpose dams was to avoid making the flooding worse than it would be under natural conditions. The Court rejected the High Court finding that the 'do not worsen nature rule' was not applicable in circumstances of long-standing constructions that had permanently changed nature. Both sides appealed.
It also discussed in detail in SC judgements. https://www.irishlegal.com/article/supreme-court-esb-found-negligent-for-ucc-flood-damage
UCC's action over the damage is among about 400 sets of proceedings initiated against the ESB arising from the flooding. The finding of negligence by four of the five judges has implications for those cases, and wider implications for the ESB's liability arising from its management of hydroelectric dams in the State.
– Aviva sought €20m damages for losses at UCC, plus another €14m for losses suffered by other property owners. The Supreme Court judgments concerned appeals taken after the Court of Appeal overturned findings by the High Court's Mr Justice Max Barrett of 60% liability on the ESB's part and of 40% contributory negligence on UCC's part. The Supreme Court had decided it should first determine whether the ESB had a liability.
– The main judgment, by Chief Justice Frank Clarke and Mr Justice John MacMenamin, noted the High Court had found a different management regime of the Lee dams by the ESB would have reduced flooding downstream, including at UCC, and in light of the conditions which applied in the immediate run up to the flooding and the relevant water forecasts, the ESB was negligent in not operating a different management of the Lee Dams. On the other hand, the evidence made clear the management of the dams had not made things worse but might be said to have failed to make things better, they said.
– This meant the central legal issue was whether the legal obligation of the ESB extended to an obligation to manage the dams, in at least some circumstances, in a manner designed to improve conditions downstream. They found this case came within one of the relatively limited types of situation where the law imposes a duty to confer a benefit, in this case to downstream landowners and occupiers, by the ESB managing the dams in a way which would give rise to less flooding than would have occurred if the dams were not there. The ESB, as a party with a special level of control over a danger, even though that danger was not of its making, does, subject to certain limitations, owe such a duty of care and was in breach of that duty, the two judges held.
– Mr Justice Peter Charleton, in a concurring judgment, said the findings of fact by Mr Justice Barrett were that the ESB had warnings of a storm, knew the ground was sodden and could have released water earlier to make room in the dam systems for the danger reasonably predicted. He added two caveats which might impact on damages. The first was the ESB's duty under statute to generate electricity and its liability depends not just on managing the waterway but taking reasonable precautions consistent with the need to create power. The second was, by releasing water earlier to cope with very heavy rain forecast, the ESB may well have flooded UCC and Cork city to some degree which, on the evidence, would have been less than the major flood ultimately caused. Any future damages would be assessed on the difference in the damage of the two floods, he said. Ms Justice Elizabeth Dunne agreed with the majority. https://www.irishexaminer.com/breakingnews/ireland/esb-may-face-huge-damages-bill-as-supreme-court-finds-it-negligent-over-2009-ucc-flooding-1009944.html
Compiled by SANDRP (ht.sandrp@gmail.com)
Also see: DRP News Bulletin 06 July 2020 & DRP News Bulletin 29 June 2020
Follow us on: www.facebook.com/sandrp.in; https://twitter.com/Indian_Rivers