On November 16, 2017, the Supreme Court (SC) of India, prohibited 82 large lease holders from mining sand and stone activities in absence of scientific replenishment study. The ban continued all through the year of 2018 and so were the incidents of illegal sand mining and violent attacks on police officials.
The ban has reportedly hampered some development projects. The prices of sand has increased. Meanwhile the mining department is seen making efforts in exploring Manufactured Sand (M-Sand) as an alternative though it seems there is not much success as yet.
RIVERBED MINING REPORTS
Mining ban delays tigers' relocation plan In Dec. 2017, due to ban on river sand mining, the state forest department deferred its plans to introduce tigers in the Mukundra Hills Tiger Reserve, till Feb 2018. River sand was not available due to the mining ban. As a result, the department was not able to complete the construction of fence around the reserve to prevent human and cattle intrusion. http://www.hindustantimes.com/jaipur/ban-on-river-sand-mining-delays-plan-to-relocate-tigers-in-rajasthan-s-mukundra/story-iX2RetQ8lwrjHAUmlsKPPI.html (31 Dec. 2017)
Govt deliberately not checking illegal mining In Feb. 2018, the opposition party accused the govt for not checking illegal bajri (sand) mining to benefit certain individuals and protested on the issue inside and outside the assembly. The opposition party said, sand mining was continuing in the state despite a ban by the SC. https://timesofindia.indiatimes.com/city/jaipur/cong-govt-deliberately-not-checking-illegal-bajri-mining/articleshow/62938703.cms (16 Feb. 2018)
Govt fails to frame small sand mining lease policy To provide relief to real estate sector, state govt in its Budget announced to grant small sand mining leases through auction. But the mining department had not devised any policy to grant these small sand mining leases.
"With no solution in sight till the next hearing on March 13, 2018,  when the court is expected to decide on whether to lift the ban or not, the real estate industry in the state met UDH additional chief secretary and top RERA officials and urged them to consider extending the time for projects lost due to sand shortage." https://timesofindia.indiatimes.com/city/jaipur/govt-fails-to-frame-small-sand-mining-lease-policy/articleshow/63162054.cms (5 March 2018)
Illegal sand minng rampant in Banas river Despite the SC ban, extensive illegal minng continues in Tonk district, allegedly with the connivance of mining and police departments. The administration reportedly turned a blind eye towards illegal mining and the mafia was ferrying sand in hundreds of trucks every day from the Banas river near Deoli-Aacher, Shivad, Baroni and Boli villages. https://timesofindia.indiatimes.com/city/jaipur/illegal-sand-mining-rampant-at-tonk-in-connivance-with-officials-and-cops/articleshow/63359418.cms (19 March 2018)
Short on sand, real estate developers face penalty threat Faced with the unprecedented crisis of construction sand, in June 2018, the real estate developers sought relaxation in the prescribed deadline for completion of their projects registered with Real Estate Regulatory Act (RERA) saying that there was no provision to address such a situation. According to the real estate developers body, short supply of construction sand had slowed down the construction works by almost 50 per cent.
The RERA authorities holding it as a market supply related issue denied of any provision under the act to extend a relaxation. There were over 700 real estate projects registered with RERA, Rajasthan. The alternates such as stone dust and other manufactured sand were insufficient to meet the demand and to miss the completion deadline may subject the developers to penalty upto 10 per cent of the project cost and even imprisonment. https://www.dnaindia.com/jaipur/report-short-on-sand-real-estate-developers-in-rajasthan-face-penalty-threat-2626215 (16 June 2018)
BJP MLA supports mining in Chambal Gharial sanctuary In June 2018, Bhawani Singh Rajawat, the MLA from Ladpura in Bhilwara district came out in support of villagers who illegally mine sand from River Chambal saying it doesn't matter if "fish-eating crocodiles die" but no human should be allowed to die by putting a ban on mining. This was not the first time that Rajawat has espoused killing crocodiles and gharials. Terming the reptiles a menace, the MLA had in 2016 recommended shooting of the ones that stray into human habitats.
As per officials, River Chambal is the only remaining water reservoir for dolphins, crocodiles and ghariyals all endangered species. These are Schedule I animals and their killing entails up to 7 years in jail and a fine of Rs 5 lakh under the Wildlife Protection Act, 1972. https://www.hindustantimes.com/jaipur/bjp-mla-supports-river-sand-mining-in-chambal-gharial-sanctuary/story-sITGyeZRkovAdK5IJIhxmO.html (8 June 2018)
Mining ban give rise to new mafia Due to easy money and high profit, the ban on sand mining attracted smugglers involved in illicit liquor trade. As per all Rajasthan Bajri Truck Operators Welfare Society, Prior to the ban the cost of sand was Rs. 600 per tonne but now it was Rs. 1500-2000 per tonne. As per police liquor mafia which was earning Rs. 5000 on liquor smuggling was earning Rs. 10000 in sand transportation. The mining mafia's terror is such that they have openly attacked SP (DSP) level officers in Dholpur. https://timesofindia.indiatimes.com/city/jaipur/sand-mining-ban-spawns-new-mafia-in-state/articleshow/66369629.cms  (26 Oct. 2018)
Illegal mining not an election issue In the assembly polls held in Dec. 2018, the illegal mining was completely missing from political discourse because politicians from both parties BJP and Congress have a stake in the mining business, either directly or otherwise reveals, Hridayesh Joshi. In Nov. 2018, the state govt informed the SC that it received Rs 5,000 crore in royalties from mining. In 2013, Alwar district forest officer P. Kathirvel had calculated that the state had lost around Rs 50,000 crore over 15 years in just Bhiwadi area. https://thewire.in/environment/illegal-mining-aravali-supreme-courts-congress-bjp  (8 Nov. 2018)   
Villagers complain of non-compliance of NGT order Disappointed by the unabated mining activities in spite of the directions of the NGT to stop them with immediate effect, the villagers of Karwar near Jodhpur submitted a memorandum to the district magistrate demanding an immediate compliance of the tribunal's directions in Nov. 2018.
The NGT had cancelled all 23 mining leases in Karwar village on Nov. 2 ordering them to close them after taking cognizance of the satellite pictures of the area. Following the arguments, NGT had directed the district magistrate and police commissioner of Jodhpur to ensure compliance of the order and submit a compliance report on Dec 3, 2018. https://timesofindia.indiatimes.com/city/jodhpur/comply-with-ngt-order-on-mining-in-jodhpur/articleshow/66614522.cms (14 Nov. 2018)
BJP ticket for MLA accused of illegal mining In the Rajasthan elections, BJP MLA Anand Lal Jeengar was given a BJP ticket to stand again. Jeengar had been accused of illegal sand mining in Banas river in Chittorgarh district. Despite sand mining being declared illegal by the Jodhpur HC and upheld by the SC in Nov. 2017, locals reported that the mining was continued unabated in night hours. https://www.thequint.com/elections/rajasthan-elections-2018/sand-mining-illegal-bjp-mla-accused-jeengar-khateekar  (6 Dec. 2018)
GOVERNMENT EFFORTS
CAG 98.87 lakh mt minerals illegally mined in 5 yrs A whopping 98.87 lakh metric tonnes of minerals were illegally excavated in a period of five years in five Rajasthan districts, as per a Comptroller and Auditor General report. The report, tabled in the state Assembly on Feb. 27, 2018, said that apex court directions regarding Aravali hills were not followed by the state's department of mines as mining leases falling within the mountain range area were granted and renewed resulting in serious consequences on natural resources like forests, rivers, flora and fauna and public health. https://www.outlookindia.com/website/story/9887-lakh-metric-tonnes-of-minerals-illegally-mined-in-5-rajasthan-districts-in-/308937 (28 Feb. 2018)
Police seized 36 sand mining turcks The Rajasthan Police seized vehicles involved in illegal sand mining from Rajasthan's Banas River. In total, 36 trailers have been seized by the Bayana Circle Police while earlier in the day, 11 more trailers had been seized during search. Earlier on Feb. 24, the SC extended the sand mining ban in the state till March 13 and issued notice to the state govt and the MoEF for its move to mine sand from agricultural land. The court said if illegal sand mining was not stopped, it might lead to the drying up of rivers. https://www.youtube.com/watch?v=JrkUHDsAB0o (26 Feb. 2018)
10 arrested, trucks seized for illegal sand mining Jaipur police arrested 10 persons and have seized 12 trucks and four tractor trolleys carrying the illegally mined sand from various police station areas in the city during early hours of May 18. As per police the sand was mined from the Banas river belt. The caught trucks and vehicles were handed over to mining department for further action.
In a similar action, Bhankrota police also seized four trucks carrying sand and have arrested six persons in this connection. Similarly two trucks were seized from Shivdaspura area. The primary investigation suggested that the truck driver and cleaner get nearly Rs 1000 each for illegal mining of sand and dropping it to the site asked by the persons. As per an official the cost of one truck of sand was just triple of what it used to be, after the ban. https://timesofindia.indiatimes.com/city/jaipur/10-arrested-trucks-seized-for-illegal-sand-mining/articleshow/64230208.cms (19 May 2018)
Manufactured Sand M-sand alternative to bajri: JDA to developers In April 2018, the Jaipur Development Authority (JDA) and developers started looking for manufactured sand (M-sand) as an alternate to be used for construction in new projects. For the upcoming projects, the JDA in the terms and conditions of the tender documents, had planned to use M-sand. Many developers urged that to gain confidence of residents and developers the state govt should set up a monitoring body to look at the quality of M-sand manufactured and supplied in the state.
Many realtors started shifting towards the use of M-sand. Many were apprehensive about its strength. There was question of the availability of manufacturing units in Jaipur. As per a JDA engineer, "Approximately 1,200 cubic metres of sand is required every day for infrastructure projects. The overall requirement is much higher. There are no sufficient manufacturing units. Quarry owners, who could easily start manufacturing M-sand, are reluctant about setting up the infrastructure fearing loss as demand will drop once ban on sand mining is lifted," he said. https://timesofindia.indiatimes.com/city/jaipur/m-sand-new-alternative-to-bajri-jda-to-developers/articleshow/63932045.cms (27 April 2018)
PCB to study if sand could be manufactured from mine waste Following SC ban, Rajasthan is exploring alternatives to sand mined from rivers illegally and unsustainably. The State Pollution Control Board (RSPCB) formed a committee comprising officials from the pollution board and mines and geology department to study the ways to manufacture sand from minerals and mineral wastes to replace river sand used in construction purposes. The committee was to suggest ways to overcome environmental problems and was to submit its report on May 24.
Member secretary of the board Ajay Kumar Gupta said sand equivalent to one mined from rivers can be manufactured from granite, sandstone, basalt, quartzite, pegamities, charnokite, and khondalites. He, however, said there were some technical problems in manufacturing sand. The artificial sand needs to be fine and coarse aggregate for concrete, particles should have higher crushing strength and the surface texture of the particles should be smooth. The major constraint will be quality control and societal acceptance of manufactured sand for which Bureau of Indian Standards (BIS) will have to set up laboratories in the state. https://www.hindustantimes.com/jaipur/rajasthan-studies-if-sand-could-be-manufactured-from-mine-waste/story-KsWRUPIUlbYaYl8Y2H0dQM.html (14 May 2018)
JDA permits use of M sand in infra projects Dearth of construction sand had hit not only the construction companies but also the infrastructure development. JDA while floating tenders for elevated road and overbridge at Jhotwara permitted use of manufactured sand instead of bajri. The price of M sand was higher apart from logistic challenges.
The demand of the construction sand in state was assumed to be above 100 million metric tonnes, the alternative shall only be able to suffice a fraction of the demand. The process though seemed promising yet there were challenges as requirement for preparing the quarry fines in accordance with the construction standards. There were also issues relating to environmental clearances regarding use of mineral waste, cost of production also remains a consideration. https://www.dnaindia.com/jaipur/report-jaipur-bajri-shortage-forces-govt-to-look-for-quick-sand-2614182 (12 May 2018) 
Mining dept organize workshop on M-Sand In July 2018, the department engineers presented a model of M-Sand, as a substitute for the river sand during a conference on 'Manufactured Sand as an Alternative to River Sand' held at Rajasthan Institute of Public Administration organised by the RSPCB in association with the department of mines and geology (DMG). Information shared by the DMG said that state required 37 million metric tonnes (MMT) of sand every year for its infrastructure projects.
"The estimated reserves of raw material for manufacturing M-Sand is 800 (MMT). The department has already identified districts/regions which has reserves (raw material) available," said MS Paliwal, geologist and Superintendent Vigilance in Udaipur. Explaining how this sand is manufactured, Paliwal said that sand is produced by crushing of rocks, quarry stones into a size of 150 microns. The crushed material is segregated and can be used for different purposes depending on size and composition. "The sand obtained through this process is washed to remove impurities making it a durable and ideal for all forms of construction purposes," said Paliwal.
Counting on the benefits, DP Gaur, superintendent at Jaipur said that the manufacturing cost of producing one ton of sand is about Rs 500 almost similar to the river sand. The RSPCB study has proved that sand doesn't contain any harmful material such as pyrites, coal, lignite, mica, shale or similar laminated material, clay, alkali, soft fragments, sea shells and organic impurities. The SC ban had put a brake on almost 80% infrastructural projects across the state. https://timesofindia.indiatimes.com/city/jaipur/m-sand-an-alternative-for-bajri-can-put-derailed-infra-projects-on-track/articleshow/64847886.cms (3 July 2018)
Govt considering M-sand policy In Sept. 2018, production of manufactured sand rose ahead of policy implementation. The state witnessed establishment of 20 such plants over the past couple of years following ban on mining of river sand. The trade continued without any guidelines from state govt. "A committee constituted for preparing policy regarding use of mining waste and other material for production of M-sand had submitted its report in May 2018. The draft policy was still under consideration," said an officer. Rajasthan remained behind Maharashtra, Karnataka and Gujarat in production of M-Sand. https://www.dnaindia.com/jaipur/report-rajasthan-sees-spurt-in-demand-for-manufactured-sand-in-past-year-2658569 (3 Sept. 2018)
Policy to regulate M-sand on cards The new govt in Jan. 2019 is learnt to have started exercise to give legal framework on M- Sand production, supply to meet the growing demands. The CM Ashok Gehlot on Jan. 7 has issued instructions to mines officials to give a legal framework on m-sand production by drafting a policy within a week.
As per Pramod Jain Bhaya, Mines minister, the govt is working to auction smaller mining leases for sand river in few districts for 5-50 ha. https://www.dnaindia.com/jaipur/report-rajasthan-policy-to-regulate-m-sand-on-cards-within-a-week-2706226 (10 Jan. 2019)
COURT ORDERS
Sand mining ban to continue Refusing to give any relief to the state govt. on the ban on sand mining, the SC on Jan. 8, 2018 said that its ban order would remain in force for another 6 weeks until the MoEF granted environmental clearance to mining on the basis of replenishment studies submitted by mining lease/ quarry holders. The apex court was not satisfied with the affidavit filed by the state chief secretary and asked the state govt to file another one. The court had taken the state govt to task over five mining approvals given on agricultural land against the apex court order.
In a damning comment on the Centre and the state, the court said, "It is quite obvious that the MoEF is not concerned about the degradation of environment in Rajasthan and what is even worse is that Rajasthan is totally unconcerned about it." The SC's order followed a special leave petition by the sand mine quarry lease holders against an adverse HC order of Oct. 21, 2013. https://timesofindia.indiatimes.com/city/jaipur/sand-mining-ban-across-rajasthan-to-continue-for-six-more-weeks-sc/articleshow/62427267.cms (9 Jan. 2018)
The division bench of Justice Madan B Lokur and Justice Deepak Gupta pulled up the state govt making some harsh comments: "You (state govt) is creating mining mafia and they are killing people". http://www.dnaindia.com/jaipur/report-sand-mining-ban-sc-blows-away-govt-s-defence-like-castle-in-sand-2574014 (9 Jan. 2018)
'Do you have a policy to stop illegal sand mining': SC The SC on Feb. 23, 2018 expressed its concerns over the possible drying up of rivers as a consequence of rampant illegal sand mining. The bench comprising Justices Madan B Lokur and Deepak Gupta, was hearing a clutch petitions on the illegal sand mining in Rajasthan.
"You cannot say that just because you want to construct a house, you will mine sand," the bench told the Centre. "Do you have a policy for it [to stop illegal sand mining]? Tomorrow, they will also start mining in the Ganga and Yamuna. It [the rivers] will dry up. You cannot do this. You must have some alternative for this." https://scroll.in/latest/869844/do-you-have-a-policy-to-stop-illegal-sand-mining-supreme-court-asks-centre (23 Feb, 2018)
The apex court also extended the sand mining ban in the state till March 13 and issued notice to the state govt and the Union ministry of forest and environment (MoEF) for its move to mine sand from agricultural land. The state govt had claimed that 19 out of the 82 sand mine leases in Banas River had received environmental clearance following the replenishment study submitted by MoEF, but it failed to convince the court. https://timesofindia.indiatimes.com/city/jaipur/sc-extends-sand-mining-ban-in-rajasthan-till-march-13/articleshow/63054814.cms (24 Feb. 2018)
No relief in sand mining ban It was a double whammy for the state govt in the sand mining case on March 23. While the SC refused to give any relief to the state govt, the Rajasthan HC too stayed the notification for e-auction of 31 sand mining leases issued to tide over the shortage of sand. Postponing the matter to April 2, the apex court observed that if the illegal sand mining is allowed to continue in its current pace, it will turn into a tunnel between India and China shortly.
The HC meanwhile ordered an interim stay on the March 15 notification for mining at various locations in Jhunjhunu, Jaipur, Dausa, Ajmer, Bhilwara and Chittorgarh and gave direction to initiate suo motu contempt proceedings against principal secretary (mining) and director (mines and geology). The HC order followed a writ petition filed by one Bharat Singh Shekhawat who challenged certain conditions in the e auction. The notices were returnable within two weeks.
The HC said that when the apex court ban on 82 large sand mines was pending from Nov. 16, 2017, the state govt had issued the notification to auction 31 plots without obtaining permission from the court. This comes under the purview of contempt of court. https://timesofindia.indiatimes.com/city/jaipur/big-blow-for-state-govt-as-courts-give-no-relief-in-sand-mining-ban/articleshow/63438394.cms (24 March 2018)
NGT appoints court commissioners in Johpur mining case The National Green Tribunal (NGT) on Feb. 26 has appointed advocates Gaurav Bansal and Rahul Khurana as court commissioners in Jodhpur sand mining case and directed them to submit the inspection report by March 30. The tribunal directed the District Magistrate of Jodhpur and the police commissioner to provide assistance to the court commissioners during the visit to village Mandore in Jodhpur district. The matter was then listed for next hearing on April 6. https://timesofindia.indiatimes.com/india/sand-mining-in-jodhpur-ngt-appoints-court-commissioners/articleshow/63079492.cms (26 Feb. 2018)
Failed to prevent illegal sand mining: Govt to SC In May 2018, the state govt accepted before the SC that it had failed to prevent illegal sand (bajri) mining going on in the state even as it failed to get any relief from the apex court. The state govt repeated in its plea that not only the bajri mining ban had created a new mafia, but many important projects were hit.
The NGO Dastak argued that rampant illegal mining was going on and sand is being dug out from about 20 to 30 metre down. It also alleged connivance of the govt machinery in this thriving sand mining mafia. It also said, the rampant mining has done irreparable damage to the environment and river course had been changed because of this illegal mining. It demanded the appointment of a court commissioner to ascertain the truth. However, the court gave no relief to govt or acceded to the demand of the petitioner and posted the matter for further hearing in July 2018.  https://timesofindia.indiatimes.com/city/jaipur/failed-to-prevent-illegal-sand-mining-govt-to-sc/articleshow/64035532.cms (5 May 2018)
SC refuses to dilute ban In Aug. 2018, the apex court refused to dilute the total ban on sand mining and listed the matter for Nov. 19 as the next date of hearing.  Earlier, HC had stayed the govt's attempts to have new rules to grant mining lease on shorter plots treating it a contempt of the SC orders. The govt was learnt to be working towards following Madhya Pradesh's footsteps in giving mining rights to the panchayats, but it was yet to be seen if that model too satisfied the SC's instructions.
The apex court wanted that mining should be at longer stretches that can be monitored. Meanwhile, the mining lease holders refused to accept the state govt's notice that their lease period expired on March 31, 2018. A section of the lease holders was demanding a refund of their security money following non-execution of lease agreements due to different court orders. https://www.indiatoday.in/india/story/supreme-court-refuses-to-dilute-ban-on-sand-mining-1313268-2018-08-13 (13 Aug. 2018)
Stop illegal mining in Aravallies in 48 hrs: SC In Oct. 2018, SC directed the state govt.  to stop illegal mining in a 115.34-ha area in Aravalli hills within 48 hours. A bench comprising Justices Madan B Lokur and Deepak Gupta said it was compelled to pass the order because Rajasthan had taken the issue "very lightly".
The top court also referred to a central empowered committee report that 31 hills or hillocks vanished in the state's Aravalli area. The disappearance of hills in Rajasthan could be one reason for the rise in pollution levels in Delhi, the court said. The bench directed the chief secretary of Rajasthan to file an affidavit regarding compliance of its order. https://www.ndtv.com/india-news/stop-illegal-mining-in-aravalli-hills-in-48-hours-supreme-court-tells-rajasthan-govt. -1936214  (23 Oct. 2018)
Rajasthan govt also informed the SC that it received Rs 5,000 crore in royalties from mining. The govt also said that it did not receive any revenue from illegal mining, resulting in a huge loss to exchequer. Notably, in 2013, Alwar district forest officer P. Kathirvel had calculated that the state lost around Rs 50,000 crore over 15 years in just Bhiwadi area to illegal mining. https://thewire.in/environment/illegal-mining-aravali-supreme-courts-congress-bjp  (8 Nov. 2018)   
HC lifts ban on short term permits for sand mining Rajasthan HC on Nov. 28, lifted the stay on short term permits issued on small agriculture plots for sand mining. The division bench of Justice M Rafiq and G R Moolchandani said that such mining on agriculture land had minimal environmental impact. https://timesofindia.indiatimes.com/city/jaipur/rajasthan-high-court-lifts-ban-on-short-term-permits-for-sand-mining/articleshow/66837197.cms  (28 Nov. 2018)
NGT bans mining near Sariska Tiger Reserve In Dec. 2018 the tribunal directed all mining activities in the eco-sensitive zone (ESZ) of the Sariska Tiger Reserve (STR) to be stopped immediately till mining leases are cleared by the standing committee of the National Board of Wildlife (NBWL).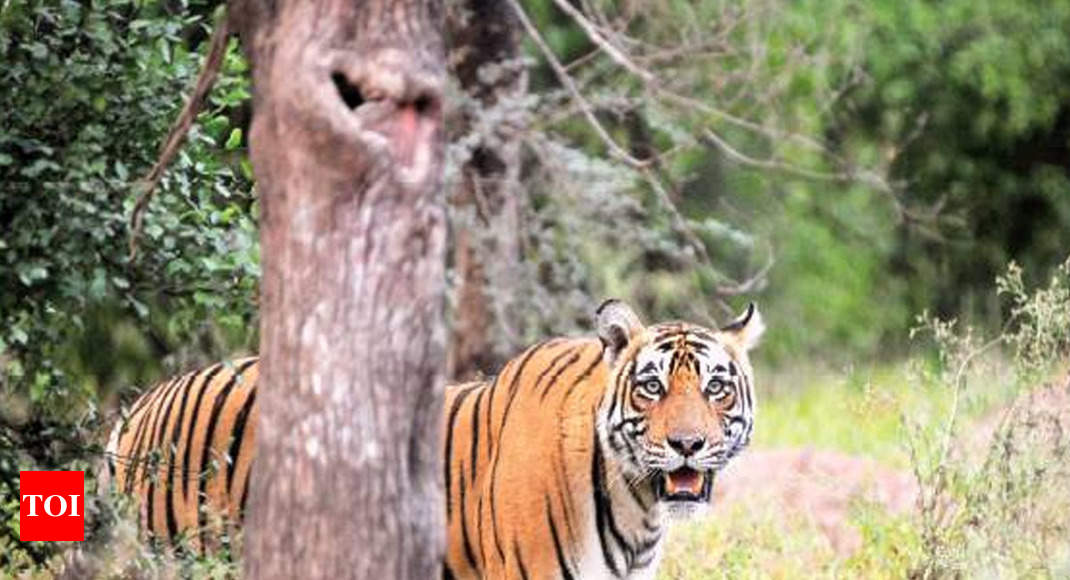 With this no mining activity can be carried out within the 10 km radius of STR. The order was issued on Dec. 20 when the NGT was hearing an appeal challenging environmental clearance granted to 24 mining projects within 10 km radius of STR's boundary. https://timesofindia.indiatimes.com/city/jaipur/ngt-puts-brakes-on-mining-near-sariska-tiger-reserve/articleshow/67222971.cms (24 Dec. 2018)
Summary In 2018, the SC gave no respite to Rajasthan Govt about the Nov. 2017 sand mining ban order. The HC however has allowed it to lift sand from agricultural land. The illegal extraction of riverbed gravels continued all through the year so were the incidents of attack on police officials. The state govt efforts to curb were clearly insufficient. Through the year, SC kept raising the issue of how illegal mining was ruining the rivers and criticised state and central govt for lacking policy to control it. The Feb. 2018 CAG report revealed mining of 98.87 lakh tonnes minerals illegally in last 5 year damaging the environment irreversibly. 
The year also saw elected lawmakers and govt being ignorant to ecological impacts of sand mining. The BJP MLA from Ladpura openly supported the illegal sand mining in Chambal River. Another MLA Anand Lal Jeengar from Chittoragarh, who is accused of involvement in illegal sand mining in Banas river, was given party ticket in the election. Politicians irrespective of party affiliation are either directly or indirectly involved in illegal mining, hence it was not an issue during State Assembly election in Dec. 2018.
The annual demand of sand in the state is around 100 metric tonnes. So far most of it was sourced from the river. The ban has affected the real estate sector and infrastructure development. Govt was seen making some effort to promote the M-sand as viable alternative. JDA allowed use of M-Sand in infrastructure projects. Realtors are also moving to alternative of river sand. In July 2018, the mining department held a seminar promoting the use of M-Sand. Now the Govt is readying the M-Sand policy.
However, several issues are involved in making M-Sand. It needs excavation of rocks and gravels as raw material which would affect the environment negatively. The process of production creates lot of noise and air pollution. The obtained sand is than needs to be washed with water to remove the impurities which will lead to water extraction and wastage.
Production of one ton of M-Sand cost Rs. 500 which is almost equal to cost 1 ton river sand. So far there are 20 units in Rajasthan manufacturing the M-Sand which as per reports are meeting only a small friction of demand. Quarry owners capable of producing M-Sand are fearing economic losses in setting up plants once the SC ban is lifted.
In 2019, one can only hopes that the new govt will ensure pro- environment and river friendly sustainable sand mining practices and wishes it will enforce strict measures against illegal sand mining in Rajasthan.
Compiled by Bhim Singh Rawat (bhim.sandrp@gmail.com)
You may also like to see
Punjab Sand Mining 2018 Overview: SAD SAGA OF STATE FAILURE
Gujarat Sand Mining 2018: Can Technology alone help Stop Illegal Sand Mining?
Uttar Pradesh Sand Mining 2018: Key NGT orders slap for MoEF
Madhya Pradesh Sand Mining 2018: Unprecedented Violence by Sand Mafia