We would like to begin this long update on River Fish in India on Nov 21, World Fisheries 2018, on a positive note. What better way can there be then mention our own blog in this last year that portrays the fisherfolks as mascots of river conservation: https://sandrp.in/2017/12/15/riverine-fisherfolk-as-mascots-of-flowing-rivers-and-how-4-projects-treat-them-today/. Unfortunately, the struggle to get some place for the fisherfolks in the decision making continues. There are many positive developments here, though!
Picture of Poverty along Bagmati river in Bihar? Bhaskar, Muzaffarpur, April 22, 2018: Such a deceptive photo! These people are searching for food, whole day, everyday, in the Baghmati river, searching for fish, crabs and other food items….
Bagmati at Muzaffarpur Bihar 220418 (Source: Dainik Bhaskar)
POLICY, LAWS, REGULATION
Fishworkers demand NATIONAL INLAND FISHERIES POLICY The draft National Inland Fisheries and Aquaculture Policy is yet to see the light of the day. More than six months have elapsed after the expert committee was formed last year. As you know, the National Platform for Small Scale Fish Workers (Inland) has already submitted recommendations on the National Policy for Inland Fisheries. It is high time to remind the government of its commitment. This is legitimate demand of river fish workers. https://dc.icsf.net/en/component/dcnews/articledetail/10594.html (ICSF, 23 January 2018)
NFF seeks rejection of draft coastal zone notification National Fishworkers' Forum (NFF), the apex body of fisherfolk across India, has rejected the draft Coastal Zone Regulation Notification 2018 (CRZ 18), released by the Ministry of Environment, Forests and Climate Change (MoEFCC) on April 18, even as holding National Day of Protest on June 11 against it by representing before collectors of the country's coastal districts under the banner "Restore our coastline, secure our livelihoods". The representation said, the draft "scales back the environmental safeguards for the coastlines, and stands in violation of Section 3 of the Environment (Protection) Act, 1986".
A public consultation in Gujarat by NGOs Centre for Social (CSJ) and Paryavaran Mitra, Ahmedabad, and a fish-workers' organization, Darya nu Dayro, with the participation of 30 representatives, also called for the rejection of the draft CRZ 18, demanding that the current CRZ, 2011 notification be "restored" for the preservation of coastal ecology and promotion of economic activity of the local people. https://www.counterview.net/2018/06/protesting-across-india-fisherfolks.html?utm_source=dlvr.it&utm_medium=twitter (11 June 2018)
National NFF asks for enacting coastal rights law The draft Coastal Regulation Zone notification of 2018 needs to be scrapped and replaced with a comprehensive Coastal Rights Act, in consultation with traditional coastal communities, says the National Fishworkers Forum. In its current form, the draft notification would displace more than 3,800 fishing villages and over forty million fishworkers. In a meeting with parliamentarians from coastal States on July 25, NFF general secretary pointed out that the earlier CRZ notifications issued in 1991 and 2011 have been amended a total of 38 times. https://www.thehindu.com/todays-paper/tp-national/enact-coastal-rights-law-fishworkers/article24516074.ece  (26 July 2018)
Jammu & Kashmir After 114 yrs Govt to get new act for protection of fisheries The J&K Legislative Council on Feb 6,2018 passed "a Bill to provide for the protection, conservation and development of fisheries in the state and for matters connected therewith or incidental thereto". The bill was moved by Minister for Animal, Sheep Husbandry and Fisheries, Abdul Gani Kohli and passed with a voice vote. It replaces the Jammu and Kashmir Fisheries Act of 1903. https://timesofindia.indiatimes.com/india/after-114-years-jk-to-get-new-act-for-protection-of-fisheries/articleshow/62808782.cms
Haryana Govt imposes ban on catching fishes in notified waters Haryana govt has imposed ban on catching fishes in notified waters under the Punjab Fisheries Act 1914 and the Haryana Fisheries Rules 1996 framed there under, from July 1 to August 31, 2018. If anyone catches fishes in notified waters during this period, action would be initiated against him as per the sections mentioned in the Rules. People have been urged to cooperate with the Department in increasing the number of fishes in natural waters in the state. http://www.uniindia.com/~/haryana-imposes-ban-on-catching-fishes-in-notified-waters/States/news/1253446.html (6 June 2018)
Uttarakhand Govt mulls ban on angling of fish citing 'serious violation' Uttarakhand could become the first state in India to ban angling, a pastime activity that involves catching and releasing fish using fish hooks, in rivers and streams in forest areas.
At a meeting of the state board for wildlife last month, CM TS Rawat and forest minister Harak Singh Rawat approved the ban in forest areas, including protected areas and tiger reserves — areas under the forest department, officers said. Violations in forest and protected area in the name of angling leads to ban in such areas. https://www.hindustantimes.com/india-news/uttarakhand-may-ban-angling-of-fish-citing-serious-violation/story-T4SwbdYk1vTtApR445E2UK.html (15 July 2018)
INSIGHTFUL Fish were not included in Wildlife Protection Act, 1972, since the fishing industry constituted a valuable vote bank. It is high time provisions of Wildlife Protection Act are reviewed to extend genuine preservation to wildlife other than tigers. https://www.dailyo.in/politics/hunting-ban-india-wildlife-protection-act-1972-indira-gandhi/story/1/21447.html (Daily O, 29 December 2017)
FISHER PEOPLE, FISH PRODUCTION
Meeting on Livelihood Issues of Inland Fishworkers
The NATIONAL PLATFORM FOR SMALL SCALE FISH WORKERS (INLAND) convened a Consultative Meeting on Livelihood Issues of Inland Small Scale Fish Workers 10thJuly 2018 in New Delhi. A total of 57 participants came from fish workers' organisations working in different states and from civil society organisations of different regions.
India is gifted with vast and varied inland water bodies bearing rich fish resources. Rivers and canals, reservoirs, ponds and tanks, oxbow lakes, wetlands, backwaters and estuaries yield 7.21 million tonnes of fish which is more than 66% of total fish production of the country. The sector sustains about 4 million fish workers and a total population of around 2 crores. Fish provides good quality animal protein rich in minerals and vitamins. About 800 million Indians eat fish. After milk, fish is the largest source of our animal protein. These huge resources are under severe stress. Rivers are poisoned with heavy pollution. Diversion of water from rivers is harming their ecological flow.
Wetlands, lakes and ponds are being encroached and filled up by industries and real estates. Poor watershed management in catchment areas is cutting down the sources of water of rivers, lakes and wetlands. Natural storm water drainage is intervened by construction of roads, railway tracks and real estate, thus subjecting large number of ponds to intermittent overflow. Runoff from chemical agriculture is destroying the fish resources of wetlands and paddy fields. Finally, the mega projects planned under Blue Revolution, River Connection and National Waterways are going to drive last nails to the coffin of riverine and natural water body based ecology."
The meeting was convened with a view to: Develop an understanding of the situation of small scale fish workers in our country and identify the main issues; Update the participants regarding the activities of the National Platform including the efforts towards adoption of a National Policy on Inland Fisheries; Collect opinions and suggestions for strategies to address the main issues; Seek support from and establish linkages with concerned organisations and individuals; and Prepare a road map for working together. (DMF 18 July 2018)
West Bengal North Bengal fishing communities to claim right to water Representatives of fishing communities from Coochbehar, Jalpaiguri and Dakshin Dinajpur districts held a consultation for two days in Siliguri to consider their livelihood issues and draw a strategy action plan to protect fish workers livelihood rights in North Bengal. They were joined by Dakshinbanga Matsyajibi Forum (DMF) leaders Pradip Chatterjee, Milan Das and Ambia Hossain alongwith Office Bearers of DISHA Sasanka Dev, Shyamalendu Biswas and Supratim Lahiri.
The meeting was convened by Anirban Choudhury, Convener of UMF. The fishing community representatives decided to convene district level meetings of fishing communities to prepare district level charter of demands through interactions with more fishers, fish farmers and fish vendors. They also decided to collect more memberships and submit memorandum of demands to district authorities.  https://dc.icsf.net/en/component/dcnews/articledetail/12085.html (27 Aug. 2018) 
Bihar Govt plans to improve freshwater fisheries Ideally, 4.5 lakh tonnes of fish feed should be used by farmers of Bihar; just about 6,000 tonnes are being used. According to department plans, half of the fish feed cost would be provided as subsidy. The decision is meant to achieve the target of producing 8 lakh metric tonnes of fish per annum by 2022, as envisaged in the state's third agriculture roadmap. The average fish productivity in Bihar is 3 T per ha of waterbody and the aim is 5 T per ha. Fish farmers of Andhra Pradesh and Telangana supply a good chunk to Bihar. 50% subsidy also decided on setting up of fish-feed mill with the upper limit being Rs 50 lakh. At present 6 fish-feed mills are functioning in the state whose combined production is at 1,060 MT per annum. The remaining fish feed used in the state comes from outside. As per dept, 7 such mills with a combined production capacity of 3,995 MT are coming up in Bihar. https://www.telegraphindia.com/states/bihar/subsidy-sop-for-fish-farmers-187272
Freshwater fish production boost in Bihar Bihar produced 25,000 MT of fish more in 2017-18 than the previous fiscal. According to state fisheries directorate data, the state produced 5.35 lakh MT of fish till February 2018, while the figure for 2016-17 was 5.10 lakh MT. "We are hoping to cross 5.5 lakh MT in 2018-19, which is quite encouraging," said a senior official in the directorate.
Bihar, which has 93,000 ha of ponds, 9,000 ha of oxbow lakes, 9.41 lakh ha of chaur (low) lands which remain submerged in water for six to seven months in a year, 26,000 ha of reservoir and 3,200 km of rivers, still depends on supply from other states to meet its local annual demand of 6.42 lakh MT of fish. https://www.telegraphindia.com/states/bihar/fish-production-boost-220361, https://www.telegraphindia.com/states/bihar/fishing-cheer-for-bihar-225440
Karnataka Dakshina Kannada learning to fish in check dam water On a pilot basis, fish seed stocking has been introduced at five places in the district. After 365 mini check dams were built across Dakshina Kannada zilla panchayat, the CEO of the ZP, wanted to do more with these ecological way of conserving water. Water has been stored away for almost four months now, so MR Ravi wanted to use these as the destination for fish culture. The project is backed by a study conducted by the Fisheries Department and the Krishi Vigyan Kendra-the knowledge partners. Recently, fingerlings were released into the check dams at Charmadi gram panchayat. http://bangaloremirror.indiatimes.com/news/state/Karnataka-Dakshina-Kannada-learning-to-fish-in-check-dam-water/articleshow/62529874.cms(Bangalore Mirror, 17 January 2018)
Andhra Pradesh Serious impact of aquaculture in coastal Andhra Farmers are crying foul over the large-scale conversion of green fields in East Godavari, West Godavari, Krishna and Nellore districts into shrimp and fish ponds ever since a letter written by retired high court judge, Elipe Dharma Rao, was taken up as a public interest litigation by the Hyderabad high court. According to the letter from Dharma Rao, farmers are either being paid off to move, or threatened. Once a field is converted into a shrimp farm, the land loses its character within two years and can never be turned again into agricultural land again, he said. https://www.undercurrentnews.com/2018/02/07/shrimp-farming-said-to-ruining-fertile-land-in-indias-andhra-pradesh/
Jammu & Kashmir Fishermen fall on hard times in Kashmir Valley The report has some detail on difficulties being faced by fishermen community in Kashmir. "I don't want any of my children to take up this profession, where there is no dignity of labour or assured returns," Rabiya, a resident of nearby Maharaj Bazar rued. Traditional fish consumers in Kashmir are largely inspired by folklore that fish be consumed in months which bear alphabet 'R'. And hence, from May to August, fish is rarely consumed. "No one knows from where this logic came but our family has been following this logic of cooking fish for generations," said Rabiya. https://www.deccanherald.com/special-features/fishermen-fall-hard-times-kashmir-valley-671953.html (26 May 2018)
Gujarat Fishing license suspended as 'Brahmins object', fishermen move HC The division bench of Justice Anant S Dave and Justice Biren Vaishnav has sought the govt's reply by Sept 9, 2018.  Brahmins oppose fishing in Pratapsagar Lake in Gujarat, and fishing contract is cancelled. Petition in HC. The petition mentions that this year on Feb 2, the contract for fishing was suspended because "certain persons belonging to Brahmin community had raised objection against fishing in Pratapsagar lake on the ground that their religious feelings would be hurt if fishing activity is permitted in the lake." The petition said the govt issued an advertisement for tender for fishing contract in June 2017. The association's tender was accepted and on October 24, the contract was awarded for fishing in Pratapsagar reservoir for five years with retrospective effect from July 2017 to June 2022.
By the time the tender was awarded to the association, one Hiralal Punamlal Joshi from the district had filed a PIL in the High Court, challenging the tender on the ground that fishing in the Pratpasagar lake amounted to hurting religious feelings. Joshi withdrew the PIL in April this year and also wrote a letter to the district collector's office, saying that he didn't have any objection to the fishing tender. https://indianexpress.com/article/cities/ahmedabad/gujarat-fishing-licence-suspended-as-brahmins-object-fishermen-moves-high-court-5331844/ (1 Sept. 2018)
Assam Scheme for fish production Assam CM Sarbananda Sonowal launched the flagship scheme of State Fishery Department, "Ghare Ghare Pukhuri, Ghare Ghare Maach" in Guwahati on Nov 2, 2018. The scheme is proposed to be implemented with loan assistance from NABARD and financial assistance from Chief Minister Samagra Gramya Unnayan Yojana Mega Mission Society.
With financial allocation of Rs. 186.13 crore, this scheme will be executed in all districts of the State with a target to benefit ten thousand beneficiaries. The scheme aims at digging 1,811 ha areas of new pond in a bid to produce 6,350 MT fish additionally in Assam. Coinciding with the launching ceremony, CM Sonowal also released a handbook on local fish production and conservation techniques titled, 'Kunhipaat'. https://www.sentinelassam.com/news/chief-minister-sarbananda-sonowal-launches-flagship-scheme-for-fish-production/ (3 Nov. 2018)
Meghalaya Rs 378 cr investment The state govt announced Rs 378 crore investment in the second phase of the state's flagship aquaculture mission aimed at cutting down fish imports. The mission – Meghalaya State Aqua Mission 2.0 – was announced by Fisheries Minister Comingone Ymbon at the 5th state aqua festival. https://www.india.com/news/agencies/meghalaya-announces-rs-378cr-investment-in-aqua-mission-2-0-3418404/ (6 Nov. 2018)
HABITAT PROTECTION
Chennai Fisherfolks Fight to Save Ennore river: "THIS IS RIVER, NOT LAND" In a remarkable protest echoing urgent need for protection of rivers, fisherfolk of Kosasthalai River on 03 January 2018, launched a 'Jal Satyagraha' against Kamarajar Port project. The proposal would divert 1000 acres of creek area. It mainly comprises of river, wetlands, marshy areas on which fisher community depend for livelihood.
Raising their voices against the project with holding play cards that read "This is River, Not Land" they stood in waist-deep in waters to save Ennore Creek. Joining the protest, hundreds of residents also demanded the withdrawal of alleged fraudulent maps denying the existence of the Ennore Creek. The community has been fighting a lonely battle against the Tamil Nadu government accusing it of turning wetlands illegally into industrial real estate corridors.
– "Fishing economy has been hit massively. Shrinking of water body means less space for fish. Shrinking has happened in terms of surface spread as well as depth thanks to the dumping of dredged sand from the sea, silting the waterbody. The larger concern is fly ash and heavy metals from the industries polluting the environment causing health hazards," said Nityanand Jayaraman, Environmental activist and researcher who was part of the protest. https://www.oneindia.com/india/chennai-fisherfolk-stage-jal-satyagraha-to-save-ennore-creek-2613088.html (One India, 04 January 2018)
– EAC had planned a site visit and meet fisherfolks and other stakeholders on 05-06 Jan. 2018 to verify legality & environmental acceptability of Kamarajar Port's proposal to divert 1000 acres of the Ennore Creek for port infrastructure. More than 1100 acres of the Ennore Creek consisting of salt pans and Mangroves have already been converted into industrial infrastructure by various govt & private industries leading to an intense pollution of Kosasthalaiyar River. Encroachments of Ennore Creek have drastically altered hydrology, leading to flooding in upstream areas. Further encroachments will severely increase the risk of disastrous flooding for nearly 10 lakh people residing in Chennai & Tiruvallur districts, Warns fisherfolk. 
Map Source: The Ennore Story 
Save Ennore Creek is a fight against corruption in high places & lack of accountability in govt. If Govt refuses to protect 6500 acres of Ennore Creek that is getting exploited, we will escalate protest to protect our river, said D Selvaraj, elderly fisherman leader from Kattukuppam. "Govt must remove fly ash & dredged material dumped by the Kamarajar Port & TANGEDCO immediately & must stop further expansion of power stations that keep polluting our waterbodies," said RL Srinivasan, a fisherman from Kattukuppam near Ennore creek. In July 2017, State Coastal Zone Management Authority claimed that the originally approved CRZ map declaring entire region as a "No Development Zone" was replaced by an updated map in which entire Ennore Creek is shown as a petrochem park with no approval from the Central Govt." http://www.newindianexpress.com/states/tamil-nadu/2018/jan/04/tamil-nadu-fishermen-protest-as-kosasthalaiyar-pollution-put-them-in-waist-deep-trouble-1744077.html (4 January 2018)
MoEF rejects KPL's project on Ennore Creek Ennore Fishers scored an important victory after the MoEFCC Rejected the Kamarajar Port's proposal to locate port facilities on the eastern banks of the Kosasthalaiyar's backwaters in Ennore Creek. The fisherfolk however said their battle to declare all of Ennore Creek off limits for industrial projects will intensify. The port had planned to develop facilities like office, commercial buildings and parking terminals on the eastern part of the ecologically fragile intertidal salt pans.
Environmental and CRZ Clearance accorded to Kamarajar Port for its Phase III expansion dated 30th Oct. 2018 ordered to relocate these facilities. The environment ministry ruled, "The water bodies and wetlands are more important than the development activity." However, the union ministry has allowed Kamarajar Port to construct facilities like coal yards on the western part of the Ennore wetlands. https://dc.icsf.net/en/component/dcnews/articledetail/12563.html (5 Nov. 2018)
Faunal diversity up in Adyar creek after eco-restoration Following eco-restoration, the faunal diversity in the Adyar creek has increased considerably, from 273 in 2016-2017 to 331 in 2017-2018. The species of insects — including butterflies and dragonflies — has increased from 98 to 155 in the creek, according to a policy note tabled in the Assembly by Municipal Administration and Water Supplies Minister S.P. Velumani. Eight species of molluscs, 13 crabs, 155 insects, 10 fishes, 10 amphibians, 19 reptiles, 105 birds and 16 animals have been recorded in the Adyar eco park. http://www.thehindu.com/news/national/tamil-nadu/faunal-diversity-up-in-adyar-creek-after-eco-restoration/article24084709.ece (5 June 2018)
W Bengal Save Mathabhanga and Churni River In a similar positive initiative for rivers from West Bengal that too by fishing community, their representatives from 12 villages of Krishnaganj Block of the District of Nadia assembled at Majdiya Bazar on 29th December 2017. The meeting was convened to consider possibilities of protecting the livelihood of fishing communities through their own organisation. 'Save Mathabhanga and Churni River Committee' and 'Chakdaha Science and Cultural Organisation' took the main initiative in convening the meeting as well as in organising the participation of fishing community representatives. DMF supported the initiative.
River Churni is a stream in the Nadia district of West Bengal. It is a distributary of the Mathabhanga River, itself a distributary of the Padma River at Munshiganj in the Kushtia District of Bangladesh. The Mathabanga divides into two rivers, the Ichamati and the Churni near Majhdia in Nadia district. The Churni flows through Shibnivas, Hanskhali, Birnagar, Aranghata, and Ranaghat, and finally joins River Bhagirathi-Hooghly near Chakdaha. Its length is almost 56 kms. The river's origin is at 23.40 North, 88.70 East and its confluence is at 23.13 North, 88.50 East. Bibartan Bhattacherjee said that the survival of fishing communities of the area depended on the survival of Churni & Mathabhanga rivers. https://dc.icsf.net/en/component/dcnews/articledetail/10459.html (Documentation Center 3 January 2018)
Pollution in Mathabhanga-Churni rivers: NGT order of Aug 6, 2018 "We are now satisfied that the only course left to this Tribunal is to take coercive measures… As a last opportunity we grant one month time to the Chief Secretary of West Bengal Govt to ensure that real and effective steps for setting up the necessary plant are taken, failing which we will be left with no option but to direct prosecution and other coercive measures against the Chief Secretary and also require his personal appearance before this Tribunal for further action".
The fishermen and the nature care activists fighting for a solution of Mathabhanga and Churni river's pollution caused by a Bangladeshi sugar mill at bilateral level between India and Bangladesh, had decided to file a petition before the NGT against the centre as it allegedly so far does not bother to execute a verdict of the Tribunal that delivered to solve the problem of pollution.
On Sept 30, 2016, while delivering a judgment on a petition filed by lawyer Madan La of Ranaghat on issue of pollution of the two rivers allegedly caused by a Bangladeshi Sugar mill, the NGT directed the Ministry of External Affairs to talk to the Bangladesh Govt for setting up of an effluent treatment plant.
But, the fishermen alleged that even after expiry of about two years, the centre has done nothing, even though meanwhile, a number of petitions were submitted for the problem being faced by about thirty thousand fishermen living on the banks of these two rivers in Nadia district. http://newsfromnadia.in/fishermen-to-move-ngt-against-centre-for-mathabhanga-churni-pollution/ (23 July 2018I)
SANDRP has also highlighted the issue through blog: "On 10th April 2018 around 500 fishers assembled at Majhdia, a town bordering Bangladesh in the district of Nadia (W Bengal), to publicly voice their protest against killing of rivers Mathabhanga and Churni. Majhdia town reverberated with the slogan Save River, Save Fish, Save Fisher People!" https://sandrp.in/2018/04/17/fisher-people-lead-save-mathabhanga-churni-river-campaign-in-w-bengal/ (17 April 2018)
Angling tourism in Teesta Hills It can be discussed whether angling is good or bad, but it does play a role in increasing river awareness. https://www.telegraphindia.com/states/west-bengal/bid-for-angling-tourism-in-hills-228603
EKW fish production Crisscrossed by creeks and canals, a mosaic of nearly 254 sewage-fed fishponds (bheris), agricultural land, garbage-farming areas and settlements make up the 12,500 ha wetlands that form an important portion of the mature delta of Ganga River. The wetlands transform the untreated, nutrient-rich raw tannery effluent, municipal and industrial wastewater they receive, into 18,000 tons fish yields per year and nearly 150 tons of vegetable produce daily.
The yield of fish from the bheris is two to four-fold more than the volume achievable through normal ponds. The wetlands save Kolkata, India's seventh most populous city, a staggering Rs 4,680 million a year in sewage treatment costs. About 1,000 million litres of wastewater each day is funneled into the wetlands that filter it and discharge it in the Bay of Bengal some three or four weeks later. It takes care of more than 80% of the metropolis's sewage, supports around 50,000 agro-workers and supplies about one-third of Kolkata's requirement of fish, said Pal. But the site is under threat of encroachment. https://scroll.in/article/874651/a-new-study-on-east-kolkata-wetlands-carbon-absorption-abilities-is-a-wake-up-call-for-conservation
Welcome judgment to save EKW In a landmark order, the east zone bench of NGT gave Nabadiganta Industrial Township Authority (NDITA) and Vaidic Dharma Sansthan 30 days to remove encroachments in the East Kolkata Wetlands or face a penalty of Rs 50 lakh each with further fine of Rs 50,000 per day for any delay in implementing the order. The court also warned that it was reserving the right to pass appropriate orders on officials responsible for noncompliance as per provisions of the law. NGT had a year ago passed an order for removal of a road that was built around Munshir Bheri in Salt Lake Sector V by NDITA as well as the three-storied, 60-ft tall building named Temple of Knowledge by Vaidic Dharma Sansthan, an organisation affiliated to spiritual guru Sri Sri Ravi Shankar.
Environmental action group PUBLIC had filed a petition in 2016 on the blatant violations in East Kolkata Wetlands, an internationally recognised Ramsar site that enjoys protection under a 1992 Calcutta high court order as well as multiple legislations. PUBLIC had pointed out that neither the private organisation, nor the government body, had sought permission from East Kolkata Wetlands Management Authority (EKWMA) for construction. According to PUBLIC, both of them had violated the East Kolkata Wetlands Act, which prevents change in existing land use. https://dc.icsf.net/en/component/dcnews/articledetail/12399-West-Bengal–DM.html (12 Oct. 2018)
Odisha River a graveyard The hazardous condition at Mahanadi river mouth, with depth reducing to 2 m when at least 5 m is required. Leading to death of large number of fisher people.
The perilous state of the Mahanadi river mouth in Paradip has come to the fore yet again with two boats capsizing in the past four days. The river mouth has turned into a danger zone because of huge sand casting, leading to fishing boats capsizing at frequent intervals.

A marine fisherman has drowned and three others are reported missing in the fishing vessel capsize incident near the turbulent river mouth. The operation to rescue the missing fishermen has failed to yield results so far.

Accidents are a regular occurrence at the site as the boats crash against the uneven underwater surface. This year, the "dangerous" river mouth has encountered 17 boat capsizes. Eight marine fishermen have drowned, while four others are reported to be missing from January 1 to Sept 7.

In 2017, 17 fishermen drowned while 2016 witnessed 18 drowning cases. The marine fishermen communities and stakeholders squarely blamed the govt agencies for jeopardizing lives. https://www.telegraphindia.com/states/odisha/river-a-graveyard-258324 (11 Sept. 2018)
Report India lost 40% of its mangroves in the last century by Soumya Sarkar  In this delta of the Ganga, Brahmaputra and Meghna rivers, the sea is rising more dramatically than in other parts of the world, research shows. Known as the biggest carbon sink in South Asia, these mangrove forests are recognised as a world heritage site. Mangroves provide excellent nesting and breeding habitats for fish and shellfish, migratory birds and sea turtles, underlining their importance to coastal fishing communities. An estimated 80% of the global fish catch relies on mangrove forests either directly or indirectly, a 2008 paper in the Journal of Sea Research claims. One of the major obstacles to the growth of mangroves is rapid and largely unregulated coastal development. http://www.thehindu.com/sci-tech/energy-and-environment/india-lost-40-of-its-mangroves-in-the-last-century-and-its-putting-communities-at-risk/article22999935.ece (The Hindu, 10 March 2017)
Jharkhand The severity of situation can be gauged from numbers in Dumka, where 5,219 lakes of the 12,847 private and 659 govt-owned water bodies have disappeared within the past 4-5 years, according to a survey by state fisheries department. https://www.firstpost.com/india/indias-water-crisis-jharkhands-drying-lakes-small-water-bodies-portend-disaster-for-states-hydrological-system-4797871.html   (23 July 2018)
Chhattisgarh Fisherfolk oppose questionable anicuts Rajim-Nawapara (Chhattisgarh) is a religious place where the Mahanadi, Sondur and Pairi rivers confluence. Gopal Nishad, a fisherman, is frustrated that there is hardly any fish left in the Mahanadi at Pitaibandh due to the lack of water. He is located near Rajim-Nawapara in Chhattisgarh, the proposed site for the fourth anicut on the Mahanadi. He reminisces the good old days when he used to catch plenty of fish from the Mahanadi. The flow of the river has been adversely affected by the three anicuts built around a 15-km radius of Rajim-Nawapara. http://www.indiawaterportal.org/articles/anicuts-affect-mahanadis-flow
Climate Change is impacting fish reproduction in Sunderbans A team of researchers that is mapping biological sensitivity of certain fish species to climate change said increasing salinity and temperature in the Sundarbans estuary is messing up their reproductive behaviour and may also likely alter their abundance, factors that could wipe them out one day, they warn. The Indian Sundarbans archipelago acts as the "nursery" for nearly 90 percent of the aquatic species of eastern coast of India. It is the top producer of fish and prawn, with both districts (South and North- 24 Parganas) combined producing roughly 31 percent of the total inland fish/prawn production of West Bengal, a state iconic for its fish-eating habits. Sundarbans also satiates 15 to 20 percent of the state capital Kolkata's fish requirement.
The five species on the team's radar are Tangra (Mystus sp.), Pabda or butterfish (Ompok sp.), Ranga (Parambassis sp.), Dari (Esomus sp.), Kholse (Colisa sp.). Pabda (Ompok pabda), Kholse (Colisa fasciata), Akash tangra (Mystus gulio) are some of the species documented to be among those whose population has drastically declined in the last thirty years. "So species like kholse and rasbora are much more adaptable and their survival chances are more as it can tolerate a wider variation. Whereas pabda is comfortable within a very specific range of climatic parameters and any small change can lead to their decimation," he warned. "For example, after Aila, the catch per unit (CPU) and abundance of some species of Notopterus and Mystus has already gone down considerably from the previous availability and our data suggest that if the scenario continues for the next ten years, the probability of extinction would be very high in some of the places of Sundarbans," he said. https://india.mongabay.com/2018/04/12/climate-change-impacting-fish-reproduction-in-the-sundarbans-study/
River fish and culture Fascinating article about how river fish is part of the culture of states like Assam, Manipur and Bengal. It should have listed Bangladesh also with it…. "Such fables abound throughout the region, indicating that fish is not just an ingredient, but an integral part of local culture and everyday life", the author says. Incidentally, it says the diversity of fish species in Manipur outnumbers that in Assam or Bengal and that the best quality of fish in Manipur comes from Loktak lake.
One LOVED this folk tale that the article opens with: "In Assam, there's a popular folk tale about a baak—a ghost that loves fish. In villages, people talk in hushed tones about their plans to go fishing. It is believed that if the baak gets to know, he will take the guise of a friend and accompany the fisherman in the morning, steal his catch, and bury the fisherman upside down in mud. The only way to ward off this ghost is to carry a torn fishing net along—it's believed he is petrified of the sight. https://www.livemint.com/Leisure/TB9AouNDcXASwUdc7ObL3H/The-little-fish-in-big-rivers.html
PROTECTING AQUATIC BIODIVERSITY
Maharashtra Sindhudurg rivers and aquatic bio-diversity It's great to see this focus on aquatic biodiversity (unfortunately the article keeps using the word marine biodiversity, not using the word aquatic or freshwater biodiversity even once) along the 120 km long Sindhudurg Coast line, one of the 11 ecologically sensitive habitats identified along India's coasts. The FIRST study of local Otter Population by Ela Foundation identified upto 591 Smooth coated otters (strangely article does not mention about existence of small clawed Otters in Sindhudurg), 561 Indo Pacific humpbacked dolphins, among many others. The coast is particularly river rich with some twelve creeks/ rivers including Shanti, Piyali, Naringre, Achra, Gad, Talavade, Otawane and Pithdhaval Rivers.
The biodiversity here is facing multiple threats including rapid urbanisation, tourism onslaught with attendant plastic and sewage disposal, unregulated fishing trawlers, illegal sand mining, and global warming. It also underlines the need to do assessment of any interventions done in the area, of impacts on the aquatic biodiversity. http://www.hindustantimes.com/india-news/orphans-in-the-wild-what-the-otter-s-trying-to-tell-us-about-our-oceans/story-IfRFFi63Q8nV7UkUK4c16O.html (The Hindustan Times, 14 January 2018)
As part of the National Wildlife Action Plan 2017-2031 released in October, the union environment ministry has come up with a list of guidelines to protect the inland aquatic, coastal and marine ecosystems. "This had never been done before," says Vasudevan, adding that the onus is now on state governments to implement it. 
Sindhudurg accounts for 3% of Maharashtra's total mangrove cover but houses more of its coastal biodiversity that any other district in the state. Around 8am every day, nine women aged 27 to 55 clamber onto two boats and head to the Mandvi creek in Vengurla, Sindhudurg. The area is home to 45 otters, spread across two dens. The two groups take tourists along a 300-metre stretch on one-hour boat rides, talking to them not just about the marine life but also about the mangroves they depend on.
As the tour proceeds, the women use pointed sticks to clear garbage from the mangrove roots. These women are part of the Swamini Mahila Bachat Gat, constituted as one of 60 projects in the district that aim to tackle the garbage issue threatening the biodiversity of Sindhudurg's creeks. The 60 programmes are livelihood schemes framed by the state mangrove cell in association with the UNDP-GEF (United Nations Development Programme – Global Environment Facility) Project between 2012 and 2016, based on a study of the coastal ecosystem and the threats it faces. http://www.hindustantimes.com/india-news/a-undp-effort-aims-to-marry-conservation-livelihood-in-sindhudurg/story-WaFSDvycZGKf2KsRiGbz6K.html (Hindustan Times, 13 January 2018)
Many coastal communities in Maharashtra's Sindhudurg district have turned protectors of mangroves because they are earning supplementary incomes by farming crabs in estuaries with help from the state government and development agencies.  https://www.villagesquare.in/2018/01/15/fishers-successfully-farm-crabs-estuaries-protect-mangroves/ (Village Square, 15 January 2018)
Karnataka New species in rivers of Western Ghats A team of researchers has discovered a species called Pethia Sahit — a new species of fish from the Western Ghats. There are currently 39 valid species in the genus Pethia, of which nine are endemic to peninsular India, and in particular to the river systems originating in the Western Ghats mountain ranges.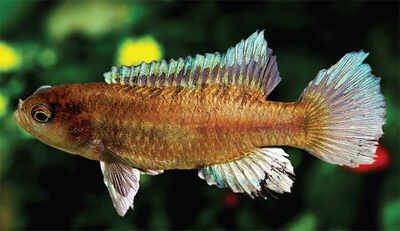 Another team of researchers have discovered a new species of badid fish from Western Ghats called Dario Neela. The species name 'neela' is derived from the Malayalam word, 'Nila', for blue and alludes to the striking iridescent blue colour of males. https://bangaloremirror.indiatimes.com/news/state/karnataka-new-wonders-in-rivers-of-western-ghats/articleshow/64670935.cms (21 June 2018)
DOLPHIN DAY (April 14) Sebastian Sunny remembers Ganga Dolphin in general and Chambal dolphin in particular on this day. "In 2009 October, India had declared Gangetic Dolphins (Platanista gangetica), commonly known as Soon or Susu, its National Aquatic Animal—though only to forget all about it later, it seems." http://www.catchnews.com/environment-news/the-tiger-of-the-ganga-107827.html
Dolphins in Beas River Some hope for last remaining Indus dolphins in Beas river in India, following first organised survey by WWF-India and Punjab Govt, made public on May 9, 2018. The surveyors sighted young calves of the Indus Dolphins in Beas river, where their population is limited to downstream of Pong Dam and upstream of Harike Barrage. The Indus river dolphin (Platanista gangetica ssp. minor) is a subspecies of the South Asian River Dolphin, which includes the Gangetic river dolphin.
The subspecies is endangered and is placed in Schedule I of India's Wildlife Protection Act. The Indus river dolphin is the national marine mammal of Pakistan (population 1800) and the Gangetic dolphin is the national aquatic animal of India. A step to protect the habitat was taken last year, when the Beas stretch in Punjab was declared a conservation reserve, with a ban on commercial fishing, netting or hunting. https://www.hindustantimes.com/india-news/endangered-indus-river-dolphins-see-hope-in-beas/story-KkX0x6eBylUdSPGsQVZ7mI.html
Also see fascinating blog on Beas Dolphin by Arati Kumar Rao: https://sandrp.in/2018/07/30/beas-dolphins-a-flash-of-fin-a-glimmer-of-hope/
Lost species of Ganges river shark thought to be extinct is seen for the first time in a decade…in a Mumbai FISH MARKET Critically endangered, elusive Gangetic Shark found in Mumbai Fish Market! http://www.dailymail.co.uk/sciencetech/article-5637769/Lost-mysterious-species-Ganges-shark-seen-decade-Mumbai-FISH-MARKET.html
MoWR Focus on improving hilsa population The National Mission for Clean Ganga has approved two projects worth Rs 50 crore for W Bengal, including for Hilsa fisheries improvement at Farakka barrage. "Implementation of the fishery project will increase the natural stock of Hilsa in the river Ganga, upstream of Farakka barrage through ranching of wild collected Hilsa seed/juveniles," the Ministry said.
The project includes study and monitoring Hilsa migration across the barrage in the main river Ganga. However, its not clear what the Ministry is doing to ensure flows in Narmada downstream of Sardar Sarovar Dam (see for details below) to reduce over fishing in Bay of Bengal for Hilsa (see below for details). https://www.tribuneindia.com/news/nation/water-resources-ministry-turns-focus-on-improving-hilsa-population/678754.html (4 Nov. 2018)
Telangana Ban on fresh water fishing from April The State Fisheries Department has come out with guidelines on the seasonal time bound ban on fresh water fishing beginning April to ensure breeding. The decision is taken to preserve the precious aqua resources.  There are four reservoirs in the district — Nagarjuna Sagar, Pulichintala, Prakasam Barrage and the river basin extending up to Repalle — and usually fishermen venture in these waters throughout the year. But from this year, the department wants to implement the ban.   It is estimated that aquaculture, from both fresh water and sea, fetches an annual revenue of ₹15,000 crore.  http://www.thehindu.com/news/cities/Vijayawada/ban-on-fresh-water-fishing-from-april/article22937643.ece ( 6 March 2018)
India's only wetland cat is under multiple threats Fishing cat is a symbolic species of floodplains, deltas and coastal wetlands of South and Southeast Asia. They have a patchy distribution from Sind in Pakistan to Cambodia. The South Asian countries of India, Nepal, Bangladesh and Sri Lanka hold the core of the global Fishing Cat population. In India, it is largely restricted to the floodplains of Ganga, Yamuna, Brahmaputra, Sundarbans Delta and smaller coastal wetlands along the Bay of Bengal formed by Mahanadi, Godavari and Krishna rivers. As these areas are biologically productive, they have attracted human civilisation for colonisation and food production and this has put the Fishing Cat under threat. https://www.downtoearth.org.in/news/wildlife-biodiversity/india-s-only-wetland-cat-is-under-multiple-threats-61500 (15 Sept. 2018)
Kerala Predatory fish spotted after floods The catastrophic floods that caused widespread havoc throughout the State in Aug 2018 have also released several alien species of fish into waterbodies, raising a threat to the endemic aquatic ecosystem and biodiversity, scientists have reported.
The researchers from the University of Kerala, Kerala University of Fisheries and Ocean Sciences (KUFOS) and the National Institute of Advanced Studies (NIAS), Bengaluru, have established that the alien species had escaped in large numbers from flooded commercial and ornamental fish farms. The research team found that the species now abounding in Kerala waters had developed a preference for snails. https://www.thehindu.com/news/national/kerala/an-alien-invasion-post-floods-in-state-waters/article24929272.ece (12 Sept. 2018)
A couple of photos and videos making rounds on social media for the past few days suggest that an arapaima was caught by some locals from the Chalakudy river in Thrissur District. https://www.indiatimes.com/news/india/predatory-fish-like-arapaima-red-belly-piranha-and-alligator-gar-spotted-after-kerala-floods-352136.html (30 Aug. 2018)
A preliminary report by ATREE indicates that 30 percent of the fish caught post Floods were exotic species! ATREE conducts an annual fish count in Vembanad lake and has never recorded any of the exotic species found post floods. https://timesofindia.indiatimes.com/city/kochi/30-fish-seen-post-flood-exotic/articleshow/65816670.cms (15 Sept. 2018)
Kabul river's famous Sher Mahi fish in peril Due to the impacts of climate change, pollution, and overfishing, the Sher Mahi is dwindling away. The construction of the Warsak dam in 1960, also added problems. The dam blocked the migratory route of the fish. https://www.thethirdpole.net/en/2018/05/01/kabul-rivers-famous-sher-mahi-fish-in-peril/
IMPACT OF DAMS ON RIVER FISH
Dying Narmada robs fisherfolks of their livelihood Last part of Narmada series "HOW TO KILL A RIVER" by Gayatri Jayaraman focusses on fisheries. The whole series, for its focus on a river (Narmada) and and how it is killed, is most welcome, thanks to both GJ and Hindustan Times. This is indeed so rare for any newspaper. This part starts with a sort of binary choice on issue of dams: "The approach towards dam-building on rivers… It is an ideological chasm between those who live off the river, and those who would harness it."
Rivers have many roles to perform, which are not only environmental or ecological, social, cultural, religious, but also ECONOMIC. Secondly, damming is not the only way to use the water of the river… thirdly, it not only about those who live off the river, but so so many more… But today there is no place for those who live off it. https://www.hindustantimes.com/india-news/dying-narmada-will-rob-fishermen-off-their-livelihoods/story-A2z6gfEcpo1lmxPsQ79n3I.html
Sardar Sarovar Dam Study on adverse impact on dam on hilsa, fisheries Destruction of Hilsa in Narmada: Govt did not even consider it as a project impact, so there was no assessment, nor was there any question of counting the affected, compensation or rehabilitation. The CIFRI study found that in nearly a decade, hilsa catch in Narmada, which recorded 5,180 metric tonnes in 2006-07, has drastically dwindled by over 90% to mere 419 MT by 2015. The highest catch of hilsa in Gujarat was recorded 15,319 MT in 1993. Thereafter the impact of under construction and than operational SSP started happening.
The other reasons cited are development of sand bars at the mouth of the estuary which reduced the tidal ingress into the system. "The trickle flow from the dam also led to low depth of water in the river, which in turn led to loss of breeding, nursery and feeding grounds for the pricey fish," says the CIFRI study carried out by a research team of scientists comprising of Dibakar Bhakta, Wakamban Anand Meetei¸ Gopinathan Vaisakh, Sanjoy Kumar Das and Ranjan Kumar Manna. "We have not measured the actual Hilsa catch this year. There are two commercial fishing season of Hilsa in the Narmada estuary, the first from June to October and another from January to March. Though we are yet to collate any data this year, but a scientific study by CIFRI is on," says fisheries commissioner Mohammad Shahid.
"More than 90% of Hilsa catch is observed between June to September. In 2017, which was an election year, we had a rough 1,600 MT of Hilsa on the 72 Km long estuary as Sardar Sarovar dam had released some water extra water," admits another senior Gujarat fisheries department official. https://timesofindia.indiatimes.com/city/ahmedabad/king-of-fish-hilsa-in-troubled-narmada-waters/articleshow/63022456.cms (22 Feb. 2018)
This tragedy arose because the Narmada dam, which should be maintaining a minimum "environmental flow" of 2,200 cusecs, but instead reduced this flow to just 600 cusecs since 2005-06, according to senior officials in the Gujarat fisheries department. The damage was done over a decade as the hilsa would not breed in waters with high salinity values.
This is clearly visible in 2000-01 fisheries department data where Hilsa constituted 46% of the total 7,865 MT inland fish water catch, while six years later, soon after the environmental flow was reduced to 600 cusecs, the Hilsa catch plummeted to 21% of the total 21,902 MT catch. "Sadly, it is only now that the Gujarat government has requested the Narmada Control Authority (NCA) to be allowed to increase its environmental flow to 1,600 cusecs," added the senior fisheries official. https://timesofindia.indiatimes.com/city/ahmedabad/narmada-hilsa-dying-out-as-dam-flow-diminishes/articleshow/63020600.cms (22 Feb. 2018)
Narmada River and Estuary fisherfolk are opposing proposal of Bhadbhut dam. http://www.dnaindia.com/ahmedabad/report-gujarat-elections-2017-bharuch-fishermen-unhappy-with-bjp-2564680
2000 Cauvery fisherfolks jobless 2000 fisherfolk families around Mettur reservoir on Cauvery river in Tamil Nadu are in dire state this as water level is down to 35.41 ft. http://www.thehindu.com/todays-paper/tp-national/tp-tamilnadu/poor-water-level-in-mettur-dam-renders-fishermen-jobless/article23641013.ece (April 23, 2018)
Fishermen suffering due to dry Narmada A comprehensive report on Narmada situation now. It could have been sharper and clearer. Interestingly, it says price of female Hilsa fish is much higher than the price of male Hilsa fish. https://www.outlookindia.com/magazine/story/no-fish-in-water-vapour-in-gujarat-fishermen-are-suffering-due-to-narmada-waters/300340 (16 July 2018)
Polavaram Dam NGT notice to Centre A plea before the NGT said environmental flow of Godavari river is being obstructed due to construction of a wall at Polavaram dam, leading to a devastating effect on marine wildlife and the livelihood of 8,000 fishermen. A bench headed by acting NGT chairperson Justice Jawad Rahim issued notices to the Polavaram Project Authority, union environment ministry, inter-ministerial monitoring committee, Central Inland Fisheries Institute, Andhra Pradesh, district collector of West Godavari and others while seeking their replies before July 31. https://www.hindustantimes.com/india-news/ngt-notice-to-centre-on-plea-alleging-obstruction-in-godavari-due-to-construction-at-polavaram/story-HJlM1RIOkUVIzQ1z3ywm8M.html (28 May 2018)
NGT orders inspection of site near Godavari  The National Green Tribunal has ordered the director of the Central Inland Fisheries Research Institute (CIFRI) to conduct an inspection near the Polavaram dam where a diaphragm wall was being built to assess its impact on the ecology of the area. A bench of Justice Raghuvendra S Rathore and expert member Satyawan Singh Garbyal directed the official to submit a report within two weeks. The tribunal was hearing a plea filed by an A.P. resident Pothabathula Nageswara Rao seeking maintenance of minimum environment flow of the Godavari river at the dam site and directions to allow fishermen to continue fishing activity. https://www.thehindu.com/news/national/andhra-pradesh/polavaram-project-ngt-orders-inspection-of-site-near-godavari/article24585621.ece  (3 Aug. 2018)
Small hydel projects reducing fish numbers, diversity Small hydropower projects (SHPs) in the biodiversity hub of Western Ghats have not only altered the composition of freshwater fish communities but also reduced the number of species. This revelation has been made by a first-of-its-kind holistic study in India, which has evaluated the environmental impacts of SHPs. The study showed that SHPs reduced the water flow immediately downstream of the dam and caused flow fluctuation when water is released back into the river after power generation, both of which impact fish assemblages (variety and abundance). Dammed streams were found to have altered fish composition and less number of species.
The study has also expressed concern over the increasing number of SHPs being built across rivers in Western Ghats and elsewhere. It cited the example of the 108-km-long Nethravathi, where 10 SHPs currently exist and 44 more have been proposed. The study added that despite mounting evidence, the ministry of new and renewable energy has plans to build about 6,500 additional SHPs without any environmental and social regulations. Most of them are located within biodiversity hotspots of Western Ghats and Himalayas. https://timesofindia.indiatimes.com/city/bengaluru/small-hydel-projects-reducing-fish-numbers-diversity-study/articleshow/64406495.cms (1 June 2018)
"Small hydropower projects lower the catch-per-site of native freshwater fish adapted to free-flowing water and allow species adapted to stagnant or pond-like waters to proliferate," said Shishir Rao, a river ecologist and study team member with the Wildlife Conservation Society. https://www.telegraphindia.com/india/small-hydropower-project-graveyard-for-fish-study-235068?ref=india-new-stry (3 June 2018)
Jammu & Kashmir Mega fish farm to come up in Kishtwar Rs 4 Cr fish farm to come up at Kishtwar as part of Pakal Dul HEP by NHPC. Interestingly, Principle Secretary, Animal Husbandry department "raised the issue of compensation to the Sheep and Animal Husbandry department for the disturbances caused to the Livestock due to the power generating projects." http://www.businessworld.in/article/Mega-fish-farm-to-come-up-in-Kishtwar/12-10-2018-162101/ (11 Oct. 2018)
Manipur Native fishes in troubled waters Ithai barrage, constructed for NHPC's Loktak HEP, has led to decline in fish diversity and yields. https://india.mongabay.com/2018/10/12/manipurs-native-fishes-in-troubled-waters/ (12 Oct. 2018)
IMPACT OF NAVIGATION ON RIVER & RIVERINE FISH
Ganga Waterways Criticizing the National Water ways project for undermining impact of dredging, cargo operation, barges maintenance on aquatic life of Ganga, Bharat Jhunjhunwala raises some important issues. The river Ganga meanders across the landscape and spreads over its riverbed making pools and shallow areas. Fish and turtles lay eggs in these shallow areas. But thanks to dredging, which is already being done in the Ganga under the NW-1 project, the river is now channelised in one deep channel. The river no longer meanders and no longer has pools and shallow areas, destroying the habitat of fish and turtles. http://www.hindustantimes.com/opinion/national-waterway-project-fails-to-take-into-account-the-green-costs/story-w7BNakmkOPmQZw9NODbeYJ.html (The Hindustan Times, 11 January 2018)
The impact of the Jal Marg Vikas Project on Ganges River dolphins, in both the Ganga and Brahmaputra, could be catastrophic. A few critical aspects:
Lack of water—Existing demand for fresh water in India has caused many rivers to dry up completely or be left with very little flow during the dry season. The declining river flow is already a severe problem for river dolphins, freshwater fisheries and biodiversity and further waterway development will aggravate existing threats to fish and endangered riverine species more generally.

Capital dredging—Capital dredging will be required for deepening, widening and straightening waterways. This practice reduces the hydro-geomorphological complexity and variability of the river habitat which supports productive fisheries and the prey of Ganges river dolphins and Gharials. Dredging also destroys benthic (river bed) flora, fauna and their habitats full of organic detritus. Many river fauna including some fishes are detritivores feeding on detritus. This biota serves as food for fishes and other vertebrates including dolphin. Additional problems for riverine wildlife caused by capital dredging are high levels of noise which adversely affects the blind Ganges dolphins whose vital activities depend on echolocation.

Barrages—they create a physical barrier and divide dolphin population in several mega-populations making the population vulnerable.

Vessel Traffic—Endangered riverine wildlife, including Ganges river dolphins, will be at increased risk of being struck by vessels and of being displaced from critical habitat by vessel-induced disturbance.

Pollution—Fuel leaks and oil spills appear unavoidable on account of the planned traffic load. Plans to transport 300 million tonnes of coal to power plants in states per year (by 2020) through the waterways are a major concern due to pollution from coal dust. https://www.downtoearth.org.in/blog/killing-the-ganges-river-dolphin-slowly-61498 (31 Aug. 2018)
Odisha Proposed riverine port in Kendrapara opposed A day after the State Govt decided to set up a riverine port on Mahanadi river near Akhadasali village under Mahakalapada block in Kendrapara, hundreds of fishermen and environmentalists of the district on July 29, opposed the decision. The proposed port will take away the livelihoods of more than 30,000 fishermen who have been eking out their living by fishing in Mahanadi river and its tributaries and creeks since time immemorial, said vice-president of district fishermen's association Arjun Mandal. http://www.newindianexpress.com/states/odisha/2018/jul/30/proposed-riverine-port-in-kendrapara-opposed-1850572.html (30 July 2018)
Assam  France loan for fisheries: questions impact of dredging The Assam fishery department has approached Agence Française de Développement (AFD), a public development bank of France, for Rs 1,767-crore loan to develop indigenous breeds of fish in 700 beels (wetlands) across the state. Sources in the fishery department said the bank has, in principle, approved the fishery department's Wetland Conservation and Protection Project and a team will visit the state in July for "identification-cum-appraisal". The source said the bank will give Rs 500 crore as the first instalment to rejuvenate 500 derelict wetlands with potential of fish farming.
Another 200 wetlands in forest land will be covered under the project. The average fish production in Assam is 300 kg per ha per annum, the production could be enhanced to 1,500 kg per ha per annum. The AFD has told the department that it has come to know about the proposed plan of dredging the Brahmaputra and constructing an expressway along it. "It is understood that the proposed wetlands/fisheries are located in the floodplains of the river. What will be the impact of these activities on the wetlands and fisheries?" it asked. https://www.telegraphindia.com/states/north-east/france-loan-to-up-fish-yield-226916
Goa Govt to sign the MOU: Assembly debates Rivers, impact of Navigation Among the apprehensions Goans have is the scale of navigational infrastructure modifications to the river depths and banks due the the MoU, which many fear will kill the traditional fishing colonies and also impact the seabed's morphology. The opposition also pointed river dredging could impact the livelihoods of the traditional fisherfolk of the state." http://indianexpress.com/article/business/business-others/removal-of-rivers-from-waterways-act-goa-cm-manohar-parrikar-says-will-consider-demand-4988894/
Meanwhile CM Manohar Parrikar once again said that as per the Constitution the Centre has no authority over Fisheries and it cannot make any law in that regard. "Indian Waterways Act was passed in Parliament in 2016 and State has no jurisdiction, but signing the MoU with Indian Waterways Authority of India will give us our rights back," Parrikar said, replying to a three-hour-long debate in the Assembly." This statement of Goa CM is contradictory. If Centre has no right, there should be no MOU on the questionable waterways act. https://www.heraldgoa.in/Goa-News/Fisheries-is-State-subject-Centre-cannot-make-law-says-Parrikar/124238.html
MPT's draft EIA report irks fishermen Fishing associations from Baina, Desterro, Khariawada, together with Goenchea Ramponkaracho Ekvott (GRE), have threatened to lodge a police complaint against Mormugao Port Trust (MPT) for publishing a misleading draft environment impact assessment report concerning the proposed development of fishing and passenger jetties, a multipurpose general cargo berth and POL terminal at the Mormugao port. The fishermen have demanded that the public hearing, presently scheduled for October 5, be postponed, and that a clear draft EIA report be provided. "The south Goa collector and the member secretary of the Goa State Pollution Control Board have shown their incompetence in postponing the date of the public hearing," GRE general secretary Olencio Simoes, said. Fishermen of Khariawada said the MPT had promised to declare the area as a fishing village, but had failed. https://timesofindia.indiatimes.com/city/goa/mpts-draft-eia-report-irks-fishermen/articleshow/66000739.cms (29 Sept. 2018)
Tamil Nadu 'Fly ash is harming creek ecology' An expert study commissioned by the NGT has found that industrial activity, particularly coal fly ash pollution emanating from ash conveyance, storage and impounding structures have drastically altered the hydrology, ecology and topography of the Ennore creek. http://www.thehindu.com/news/cities/chennai/fly-ash-is-harming-creek-ecology/article21830288.ece
IMPACT OF LANDSLIDES ON RIVER FISH
The rapid increase in turbidity in the Brahmaputra river can lead to more sedimentation, which is a fisherman's nightmare. https://www.ndtv.com/india-news/muddy-waters-in-brahmaputra-threaten-livelihood-of-boatmen-fishermen-1786070
WRONG FISHING PRACTICES
Bengal Hilsa The number of fishing boats operating in the northern Bay of Bengal is in excess of the sustainable limit, resulting in overexploitation of the hilsa population. There has been a persistent decline of fish catch in spite of increasing efforts, a recent study reports. Between 2002 and 2015, even though the number of boats engaged in fishing increased by 25 percent, the hilsa catch dipped by 13 percent. The study draws attention to the haul of juvenile hilsa and first spawners due to small mesh-size nets, which are detrimental to fish stock. The enforcement of regulations is important for India to meet the Sustainable Development Goal 14 as a signatory. SDG 14 commits countries to protect oceans and the lives that depend on it. https://india.mongabay.com/2018/05/07/the-iconic-hilsa-is-facing-threat-of-being-fished-out-of-west-bengal-rivers/
Over-exploitation of hilsa "At present, the number of boats operating in the northern Bay of Bengal has gone beyond the sustainable limit resulting in over-exploitation of the hilsa population," said Isha Das of Jadavpur University, lead researcher of the study. "Strict regulations are needed to curb overfishing." Overfishing happens when more fish are caught than the population can replace through reproduction. The team estimated 25,440 tonnes as the sustainable yield limit for hilsa fishery annually in northern Bay of Bengal region of West Bengal, while the maximum number of boats that may be deployed to achieve this catch is 3,987. Currently, the study states, fishing pressure from the number of boats legally deployed is almost three times as much.
– Tajen Das also rued the disappearing breeding grounds for the hilsa. "There is no breeding ground for the fish in India," he said. "Earlier it used to breed in Uttar Pradesh also. Tajen Das batted for better management of hilsa fishery on the lines of Bangladesh's policies, thanks to which the country has seen an increase in hilsa production at a rate of eight to ten percent every year. This is in contrast to the wane in production in India. https://scroll.in/article/878181/over-exploitation-is-threatening-to-take-the-prized-hilsa-away-from-west-bengals-waters (6 June 2018)
Odisha Row over bamboo fencing in the middle Erection of bamboo fence and net enclosures in the middle of Guptigiri river and nearby creeks by fish merchants with help of local influential persons has triggered widespread resentment among people in the coastal pockets of Mahakalapada block. The illegal fencing has blocked movements of boats in the water bodies, thereby affecting the livelihood of traditional fishermen in the region.
A large number of fishermen and locals are up in arms against the people who have illegally erected the enclosures in the river. The illegal bamboo and net enclosures has affected more than 20,000 fishermen of 40 villages. As per Tehsildar of Mahakalapada block Nilamadhaba Bhoi it is illegal to fence waterways by erecting bamboo barricades for fishing or any other purposes. http://www.newindianexpress.com/states/odisha/2017/dec/19/local-fishermen-resent-fencing-in-water-bodies-1731052.html
Bihar Dolphins in river Ganga are suffering Gillnet emerges biggest killer of Gangetic dolphins followed by poaching. Schemes and growth of inland fisheries also appear affecting their pollution as per this report. http://indiatoday.intoday.in/story/gangetic-dolphins-condition-india-river-ganga-bihar-gillnet-fishing-lifest/1/1119887.html (29 Dec 2017)
Haryana Commercial fish farming in natural wetlands an emerging threats to water birds Environmentalists claim nearly 100 birds have died in the wetlands of Rohtak and Jhajjar in the last two months after getting entangled in nylon nets installed by fisheries contractors to prevent the birds from preying on fish being cultivated in these aqua farms. There are over 130 freshwater bodies, which include ponds, in Rohtak and Jhajjar.
Around 50% of them have been covered with nylon nets. In Dighal, three out of 10 ponds have been covered with nets. Dighal has been identified as an "important bird area" by Bombay Natural History Society, and around 263 bird species, which include both migrant and resident birds, can be found here. https://timesofindia.indiatimes.com/city/gurgaon/as-fisheries-business-booms-wetlands-are-turning-into-death-traps-for-birds/articleshow/63035903.cms (23 Feb. 2018)
SOUTH ASIA
Bangladesh 22-day hilsa ban gets underway A 22-day govt ban on netting, selling, and transporting hilsa started on Oct. 6 midnight. The govt has been imposing such bans every year since 2003-04 to protect mother hilsa. Fishermen and traders say the production of the mouth-watering fish increases every time the ban is properly implemented. Meanwhile, district fisheries office said hilsa production in Patuakhali has increased in the last five years.
Patuakhali District Fisheries Officer Md Iqbal said they had set up a production target of 40,000 tonnes of hilsa for the fiscal 2017-18. In 2016-17, at least 36,000 tonnes of hilsa was produced in the district. The amount was 32,750 T in 2015-16, 28,277 T in 2014-15 and 25,000 T in 2013-14. https://www.thedailystar.net/backpage/news/22-day-hilsa-ban-gets-underway-1643599 (7 Oct. 2018)
Govt declares 6th Hilsa sanctuary Bangladesh has declared the 83 km-long stripe in Meghna River – from Hizla to Mehendiganj of Barisal district – as its 6th Hilsa sanctuary, to conserve the national fish population further. According to the Fisheries Statistical Report of Bangladesh 2016-17, Bangladesh annually produces 496,417 tonnes of Hilsa (which is about 12% of total fish production in Bangladesh). 65% comes from marine sources and 35% from rivers. Around half a million fishermen are directly dependent on Hilsa production for their livelihood, and another two million indirectly.
Earlier declared Hilsa Sanctuaries in Bangladesh:
100 km stripe in Meghna river – from Shatnol to Char Alaxandar

90 km stripe of Shahbazpur Channel at Meghna estuary in Bhola district

100 km stripe of Tentulia River in Bhola district

40 km stripe in Andharmanik River in Patuakhali district

20 km stripe at lower Padma (Padma confluence) in Shariatpur district.

 https://www.dhakatribune.com/bangladesh/2018/06/25/bangladesh-gets-its-6th-hilsa-sanctuary (25 June 2018)
Bangladesh World's 3rd largest inland fish producer Bangladesh has started to get global recognition as one of the biggest fish producers. The country was ranked third (10.48 lakh tons in 2016, about 2.4% higher than 2015) in producing fish from inland water-bodies, behind China and India, according to a report of Food and Agriculture Organization (FAO). The country was the fifth on the list last year. Bangladesh is now also the fifth biggest aquaculture producer (22 lakh tons) in the world, said the report titled "The State of World Fisheries and Aquaculture 2018". The production of hilsa stood at around five lakh metric tonnes in 2016-17, twice the amount in 2008-09.
China topped the list with 23.18 lakh tonnes, while India was in second place with 14.62 lakh tonnes, found the report which was made public on July 9. Myanmar and Cambodia secured fourth and fifth positions. https://www.thedailystar.net/city/bangladesh-now-worlds-3rd-inland-fish-producer-1607770 (19 July 2018)
Pakistan Landmark case for rights of fisher-people This is a remarkable case in Lahore High Court (LHC) arguing for the rights of riverine fisher people in Punjab. The lawyer for the petitioners, Syed Ghazanfer Shah, argued that there were around 600,000 bonded fisher folk in Punjab, who would suffer irrevocable losses if the auction lease system was re-instated. He argued that the fishers had enjoyed their 'first month of freedom after decades of debt bondage' fishing for themselves after the LHC granted a stay against the auction of fishing leases on August 18.
He argued that this was one of first cases in the world of bonded labour on a public resource. He said that this perverted the fundamental character of public waters as a public trust held by the state for the benefit and welfare of its citizens. He argued that the existing license system was only for recreational fishing, such as angling, but it did not apply to traditional fisher folk who had been fishing for centuries and for whom fishing is a livelihood, requiring the use of larger nets and boats, a point which the government counsel accepted. https://dailytimes.com.pk/308922/lhc-seeks-report-from-fisheries-labour-dept-over-protection-of-fisher-folk/ (11 Oct. 2018)
Activists want Indus River declared human with all fundamental rights Speakers at the 'Dialogue on restoration of Indus delta' seminar organised by the Pakistan Fisherfolk Forum (PFF) at Sindhi Language Authority called for protection of ecology and livelihood resources in Indus delta and stressed the need for launching a social movement to make the government to declare the Indus as a human being with all fundamental human rights and protect her health.
The speakers demanded that at least 35 MAF (million acre-feet) freshwater per year should flow downstream Kotri Barrage for the protection of the delta and provision of adequate freshwater to natural lakes. https://www.dawn.com/news/1349184/activists-want-indus-river-declared-human-with-all-fundamental-rights (3 August 2017)
Activists demand protection for PFF chairman A group of civil society representatives appealed to the Sindh government to take notice of alleged high handedness of a provincial minister's brother who is accused of harassing Pakistan Fisherfolk Forum (PFF) Chairman Syed Mohammad Ali Shah. https://www.dawn.com/news/1383138 (16 January 2018)
Fishermen observe hunger strike outside KPC The Sindh Assembly passed a law in 2011, declaring the occupation of freshwater bodies and lakes illegal, and abolished the contract system on all fresh water bodies in the province. But unfortunately, the minister of fisheries, instead of implementing the law, has allegedly himself occupied a historic lake in Thatta, snatching the rights of fishermen. This is an interesting protest by Pakistan fishworkers Forum in Sindh (Pakistan) against occupation of 600 water bodies and lakes. https://tribune.com.pk/story/1615283/1-fishermen-observe-hunger-strike-outside-kpc/ (23 January 2018)
WORLD
GLOBAL Book: Renewable can alter Energy River Equation The whole equation for energy development is rapidly changing — and solving that equation no longer requires accepting immense trade-offs because that's what the math dictated. With new variables, the math for the truly high impact dams may no longer balance.
The renewable revolution can bring low-cost, reliable electricity into balance with Mekong giant catfish, Irrawaddy dolphins, and the countless other species and people that depend on those healthy rivers. (Jeff Opperman, author of Book "Floodplains".) https://www.forbes.com/sites/jeffopperman/2018/03/30/renewable-revolution-can-fundamentally-alter-energy-river-equation/ (30 March 2018)
CHINA How Dams on Yellow river change fish in the River This article by Chinese scientists shows changes in fish species assemblages along Yellow river during last 50 years due to dams, diversions and invasive species. The number of fish species decreased from 164 to 106, and the number of native species decreased from 163 to 80. The proportions of alien fishes in three periods of the 1960s, the 1980s, and the 2000s were 0.6%, 13.1% and 24.5% of the total species, respectively.
Dam constructions, exotic fish invasions, and flow reductions played the vital role in structuring the temporal fish assemblages in the Yellow River. The paper adds solid contribution to the growing scientific evidence of detrimental effects of dams and other water infrastructure on aquatic biodiversity. https://onlinelibrary.wiley.com/doi/full/10.1002/ece3.3890
MYANMAR Ayeyarwady dolphins: Fisher's friends U Maung Lay followed the footsteps of his father by fishing on the Ayeyarwady River together with their aquatic friends –Ayeyarwady dolphins. The tradition, passed down from his father generation, is known as cooperative fishing in which he signals to a dolphin by tapping his boat with a stick, slapping the water gently with the paddle and making a strange sound.
The decades-old tradition is unique to the river. U Maung Lay is one of three skilled fishermen who are teaching other fishermen on the river to retain this tradition and to be skilful in interacting with the dolphins while fishing. They occasionally gave a talk, developing awareness of how the Ayeyarwady dolphins are important. Ayeyarwady dolphins are critically endangered. Electrofishing poses a threat to the dolphins and the amount of fish caught on the river has declined due to that practice. "I will do my utmost to protect them because they have supported us for generations," he said. https://www.mmtimes.com/news/ayeyarwady-dolphins-safer-hands.html (21 June 2018)
Cambodia Dolphins rebound The population of Irrawaddy Dolphins in Cambodia, that declined from 200 in 1997 to 80 in 2015 has increased to 92 in 2017, due to some conservation measures, but threats remain. https://phys.org/news/2018-04-threatened-cambodia-river-dolphins-historic.html
JAPAN AYU'S INCREDIBLE COMEBACK IN TOKYO Guest Blog by Aparna Datar about how The Ayu (sweetfish, Plecoglossus altivelis), a freshwater fish, a much loved symbol of the clearest streams of Japan and It's remarkable come back in Tokyo, against the steep odds stacked against it, reflects in many ways, its own behavior of swimming against tide. https://sandrp.in/2018/10/17/the-ayus-incredible-comeback-in-tokyo/ (17 Oct. 2018) By Aparna Datar
Europe is demolishing its dams to restore ecosystems Across much of Europe, rivers unfettered by artificial barriers are exceedingly rare. However, over the past 20–25 years, at least 5,000 dams, weirs and culverts have been removed from rivers in France, Sweden, Finland, Spain and the United Kingdom, according to Dam Removal Europe. (There are few reliable records from other countries in Europe.) In the United States, about 1,200 barriers have been dismantled in recent decades, with generally positive effects on local ecosystems, says Laura Wildman, a fisheries engineer with eco-consultants Princeton Hydro in South Glastonbury, Connecticut.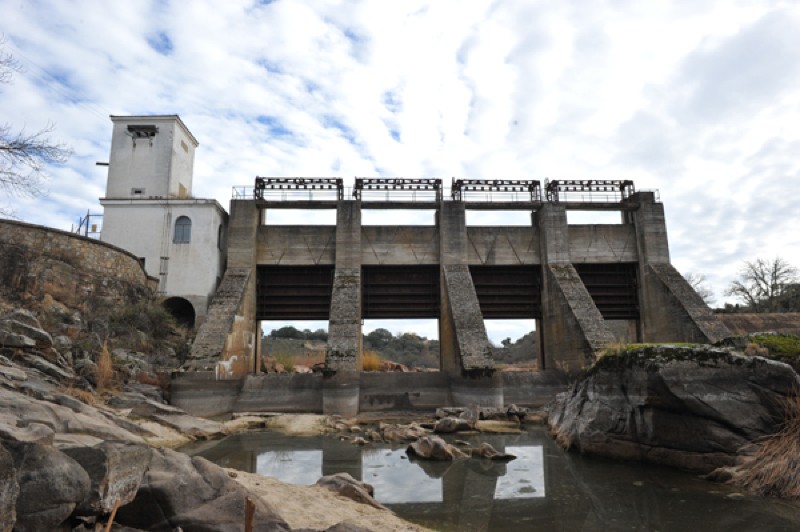 A number of small dams in the Netherlands, Denmark and Spain are scheduled for removal later this year. And starting in 2019, French scientists plan to systematically monitor the impacts of a removal project even larger than Yecla de Yeltes: the demolition of two hydropower dams in the Sélune Valley in Normandy, one 35 m tall and the other 15 m. But while old barriers are being removed, new dams are built elsewhere. Some 2,800 hydropower plants are currently being planned across the Balkans — a threat, says van de Bund, to many of the continent's last untouched rivers. https://www.nature.com/articles/d41586-018-05182-1 (16 May 2018)
Amazonian fish need tropical forests to survive A large study by fisheries ecologists at Virginia Tech have found a link between tropical forest loss in the Amazon and declines in freshwater fish populations. Their work could inspire new policy protections for tropical forests on the Amazon river floodplain, where fishing is a major source of income and food. https://www.pbs.org/newshour/science/amazonian-fish-need-tropical-forests-to-survive (13 Dec 2017)
USA Court to decide farmer vs fish water allocation in Klamath River Farmers and ranchers from the Klamath Basin in Southern Oregon in USA are taking a bus down to San Francisco to witness a key court hearing that deals with in-stream flows to protect salmon in the Klamath River. It is yet another chapter in the ongoing dispute to balance water rights for agriculture and endangered fish along the Klamath River. The Bureau of Reclamation, which administers the Klamath Project, still has not been able to announce a water allocation or irrigation start date for the season. That's because the agency is hung up on a previous court ruling that requires 50,000 acre-feet of stored water for in-stream flows to wash away a deadly parasite that attacks coho salmon, known as C. shasta.
The injunction, filed Feb. 8, 2017 in U.S. District Court in San Francisco, essentially calls for three types of flows to combat C. shasta. The first is a "flushing flow" of 6,030 cubic feet per second for 72 hours, which must be completed every year before the end of April. There is also a "deep flushing flow," which is required every other year but not for 2018. The last is what's known as "dilution flows," which are contingent on the presence of C. shasta spores in the river. If water tests higher than five spores per liter, that triggers the release of 3,000 cubic feet per second for seven days below Iron Gate Dam to cleanse the stream. If that doesn't work, water releases are ramped up to 4,000 cubic feet per second for another seven days.
Glen Spain, Northwest regional director for the Pacific Coast Federation of Fishermen's Association, said they sympathize with basin farmers, but unless something is done to stop the onslaught of C. shasta, it may push Klamath salmon to extinction. "For us, it's an existential problem," Spain said. "We don't exist as salmon fishermen without salmon." "We need that water in the river. Farmers understandably need it on their crops. And there is not enough to go around," Spain said. http://www.capitalpress.com/Oregon/20180406/klamath-water-users-to-attend-pivotal-court-hearing WHEN WILL INDIA's FISH AND FISHERFOLK GET SIMILAR CONSIDERATION? THEY ALSO PUT FISH ON THE TABLE FOR MILLIONS.
Cost effective to remove 4 Snake River Dams in Columbia Basin "Although the subject matter is really complicated, the story is really pretty simple," said Sean O'Leary of the NW Energy Coalition, the clean energy advocacy group that commissioned the study. "For years, this problem has been presented as a dilemma: We can have fish restoration or reliable power — we can't have both. But this study demonstrates that's false." The Lower Snake River Dams Power Replacement Study concludes that balanced portfolios of solar and wind energy production, combined with energy efficiency and storage, can replace the power provided to the Northwest by the four Lower Snake dams and at a cost of about $1.28 per month for residential customers in the year 2026.
The study also claims no new natural gas power plants are needed to meet regional energy demands. "Replacing the dams with clean and renewable resources provides superior or equal results to replacing them with natural gas for cost, carbon emissions, system reliability, and ability to meet peak load requirements," states a fact sheet on the study. http://www.columbian.com/news/2018/apr/04/study-sees-little-cost-in-removing-snake-river-dams/
Salmon Are Booming in Oregon's Rogue River 8 obsolete dams have been removed or modified on the Rogue River over the past decade. Now its salmon help sustains commercial fishing, despite recent droughts that have devastated fish in other rivers. https://www.newsdeeply.com/water/articles/2018/06/26/salmon-are-booming-in-oregons-rogue-river-dam-removal-may-be-why (26 June 2018)
The importance of floodplains to fish in Mississippi Floodplains provide important resources to fish, especially catfish, in Mississippi's Big Sunflower River writes Dr. Donald Jackson in a guest blog for American Rivers which is a part of America's Most Endangered Rivers series on the Big Sunflower river.
Rivers, unlike ponds and lakes, derive most of the energy driving biological productivity from organic material (primarily plant material) of terrestrial origin. Organic material, including leaves, woody debris and detritus from vegetation, is colonized by bacteria and fungi that convert it to forms usable (digestible) by aquatic invertebrates like insect larvae, snails and crayfish. Production of aquatic invertebrates is called secondary production. The amount of secondary production in an aquatic ecosystem is directly related to fishery production. The more organic material entering the aquatic component of a river ecosystem, the greater the secondary production, and the greater the fishery production.
During high water, rivers like the Big Sunflower fill their floodplains and fish leave the confines of the normal river channel. They follow the rising water both to exploit the additional sources of food the floodplain affords, and to spawn in the floodwaters. When the river recedes after high water, the fish return to the river's channel nourished through feeding on the floodplain. Some species spawn on floodplains and return to the main channel having contributed a new year-class of juveniles to the river. Generally speaking, fishery production for a given year in a floodplain river ecosystem is directly related to the height and duration of flooding one to two years before the year in question. This is usually the amount of time it takes for fish that were spawned in the flooded areas to grow large enough to be captured in the fishery (this is called recruitment into the fishery).
When a river's cycles of flooding and low-flow periods are disrupted by human activities, the fishery and the people who may have dependencies on it can suffer. Although flooding can occur during any time of the year, across evolutionary time aquatic organisms have evolved to anticipate flooding during winter/early spring and low flows during summer/autumn. Most rivers in "The Delta" have been modified by damming and dredging (including, in some cases, channelization). These activities are designed to minimize flooding. Two principal rivers in the region that have not been significantly altered are the Big Sunflower River and the Big Black River.  Floodplains provide important resources to fish, especially catfish, in Mississippi's Big Sunflower River. https://www.americanrivers.org/2018/05/the-importance-of-floodplains-to-fish-in-mississippi/ (26 May 2018)
Replace Salmon with Hilsa and the story holds "Now, however, the salmon are vanishing. And it is not only the number of fish in decline, but also their size. I was shown old photographs of kings the same length as the people who caught them, 36 kg monsters that were common. Now a good-sized fish is 9 kg, and smaller fish lay fewer eggs. Whilst roughly five salmon used to return for every spawning adult, these days it is not far off one to one. Before 1997, the historic average for the king salmon run on the Yukon river was 300,000 fish; in 2013, just 37,000 came back." https://inews.co.uk/news/long-reads/alaska-wild-salmon-kings-of-the-yukon-adam-weymouth/ (15 May 2018)
Treated Sewage Brings to life a desert Rivers in US How a dry river, in a desert like Arizona started flowing with treated sewage! Re-use of treated wastewater is bringing sections of the Santa Cruz riverbed to life. "But the wastewater has brought life back to the Santa Cruz. In the last few years, new wastewater treatment plants have improved the water quality and now provide perennial flows over about 10 miles. The river now supports fish, insects, birds, trees and vegetation from Tucson's west side north to Marana." https://news.azpm.org/p/news-topical-nature/2018/4/9/126977-santa-cruz-river-restoration-brings-life-back-to-waterway/
Compiled by SANDRP (ht.sandrp@gmail.com)