The minutes of the Apr 23, 2019 meeting of MoEF's Expert Appraisal Committee (EAC) for River Valley Projects once again proves that this committee is least bothered to honour its mandate to protect rivers and environment and ensure adherence to rules and punish violations. In stead,  it acts more like a lobby for Dams. This was apparent from a number of instances, but more  glaringly from what it said about the proposed Lakhwar Dam on Yamuna river, in Ganga Basin. Lakhwar dam has had  no EIA, public consultations, appraisal, management plan,  disaster impact assessment, or cumulative impact assessment. SANDRP,  after field visit and via more than one letters informed the committee before its meeting on April 23, 2019 about the violations and destruction of riverbed, flood plain and biodiversity happening, but the committee has not even bothered to acknowledge the submissions, leave aside the question of taking any action on them. (https://sandrp.in/2019/04/23/lakhwar-vyasi-dam-different-reality-before-the-window-dressing-for-eac/)
In stead, it has recommended National Green Tribunal to vacate the stay on the activities related to Lakhwar dam, even as the committee is asking for further baseline information gathering. For EAC, the project is a fait accomplice, the committee is not even make a pretence of credible appraisal. There are sufficient reasons here for NGT to consider dismissing this EAC. It may also be good idea in terms of breaking the legacy of outgoing government, so that the new government can start on clean slate.
DAMS & HEPs
Minutes of the MoEF's EAC meeting for River Valley Projects, held on Apr 23, 2019 has just been uploaded. DECISIONS:
Appraisal before the EAC of the report of Expert Committee constituted in pursuance to the Order Dated 16.10.2017 of NGT, Lower Subansiri HEP: The constitution of the EC has been challenged and still pending before the NGT and yet, EAC decided: "EAC observed that the Expert Committee has performed their task in line with the Hon'ble NGT order dated 16.10.2017 and recommendation made are based on the facts and studies carried out for Lower Subansiri HEP by the various committees in the past, site visit, as well as meetings with the stakeholders. After detailed deliberation, the EAC agreed with the recommendation of the Expert Committee." The EAC does not even bother to understand the conflict of interest issues involved with each of the expert committee members.

Attunli HEP (680 MW) in Dibang Valley District of Arunachal Pradesh by M/s Attunli Hydro Electric Power Company: TOR CLEARANCE GIVEN

Munjri Irrigation Project in Sheopur district of Madhya Pradesh by M/s Madhya Pradesh Water Resources Department-regarding Fresh ToR: DEFERRED as consultant was absent.

Badaun Lift Canal Project district Badun, Uttar Pradesh by M/s Eastern Ganga Canal, Irrigation Department, Uttar Pradesh FOR EC. DECISION: EC recommended, shockingly, even as all the crucial information about the project is still being asked by EAC!

Lakhwar HEP (300 MW) district Dehradun, Uttarakhand by M/s UJVNL – Consideration in the EAC based on the NGT Order: DECISION: "After deliberation on the site visit report, the EAC recommended for the grant of fresh TOR for preparation of EIA/EMP report as recommended by the Sub-committee."

Pumped Storage Project (9×150 MW) at Upper Sileru village Kudem Kothaveedhi (M), district Visakhapatnam, Andhra Pradesh by M/s Andhra Pradesh Power Generation Co. Ltd FOR TOR: RECOMMENDED

100 MW Malana II HEP, Kullu, Himachal Pradesh by M/s Everest Power Private Limited FOR EC AMENDMENT. DECISION: RECOMMENDED

Cumulative Impact Assessment and Carrying Capacity Study (CIA & CCS) of Teesta River Basin. Presentation before the EAC for recommendation of the Study. Decision: APPROVED.

Gond Major Irrigation Project (CCA: 28,000 ha) in the district of Singrauli, Madhya Pradesh. FOR EC: Deferred as PP not ready.

Teesta-IV HEP (520 MW) project in North Sikkim District of Sikkim by M/s. NHPC Ltd For EAC Amendment. DECISION: The E flow recommendation by CIFRI to be again presented before EAC. http://environmentclearance.nic.in/writereaddata/Form-1A/Minutes/100520198H7CAQ2TFinalMoM23rdRVP.pdf
Arunachal Pradesh Hydropower, natural resources, legal and institutional frameworks and compliance by Manju Menon The article should  not have attached the word benign with Run of River Hydropower Projects. There is attempt to push large hydro in NE India by Modi govt, but that has not succeeded so far. Being published on HBF website, it should have also highlighted the fact that Germans are the biggest bilateral funders of hydropower projects in India including in NE India and the project they fund also involve dishonest EIAs, inadequate public consultations,  shoddy appraisal and non existent monitoring and compliance. https://in.boell.org/2019/05/08/infrastructure-development-northeast-hydropower-natural-resources-legal-and-institutional   (8 May 2019)
India's newest pit viper found in West Kameng India now has a fifth brown pit viper but with a reddish tinge. A team of herpetologists led by Ashok Captain have described a new species of reddish-brown pit viper — a venomous snake with a unique heat-sensing system — from a forest in West Kameng district. https://www.thehindu.com/sci-tech/science/indias-newest-pit-viper-found-in-arunachal/article27077046.ece  (9 May 2019)
Himachal Pradesh Call to declare Spiti, Chenab no-go areas for power project In Marh 2019, a 10-point memorandum was submitted by community and citizens groups to Additional Chief Secretary (Environment) Manisha Nanda, seeking protection of riverine ecology against the increasing threat of dams, hydropower projects, uncontrolled tourism, urbanisation and industrial pollution. https://www.tribuneindia.com/news/himachal/call-to-declare-spiti-chenab-no-go-areas-for-power-project/561361.html  (22 March 2019)
DAMS
Polavaram Dam Water only by next year CM N Chandrababu Naidu May 6 ruled out supplying water by gravity this year from the partially complete Polavaram project. He has also revised the project completion deadline to June 2020 against December 2019 as was promised earlier. "Unless there is a massive flood (in river Godavari) of 15-16 lakh cusecs, we cannot supply water by gravity. However, we will be able to store some 23 tmc ft of water at the project and utilise it downstream," the CM told reporters at the project site.
Asked about rehabilitation and resettlement of the project-affected villagers in the submergence areas, the CM said Rs 2,992 crore was needed for land acquisition. "Threat of submergence arises only if the water storage-level touches 41.15 mts. But we are streamlining things to complete the rehabilitation process in 2-3 months in the two Godavari districts. We are focusing on that, apart from the physical work of the project," the CM said. https://www.thehansindia.com/andhra-pradesh/polavaram-water-only-by-next-year-says-ap-cm-n-chandrababu-naidu-527093    (6 May 2019)
Polavaram posing threat to downstream residents  Former MP Vundavalli Arun Kumar on May 7 alleged that the Polavaram project works were being undertaken in dangerous conditions as there was a threat to the areas downstream Godavari River including Rajamahendravaram if there was a damage to the dam in future. https://www.thehindu.com/news/national/andhra-pradesh/polavaram-posing-a-threat-to-downstream-residents/article27061927.ece   (8 May 2019)
Pancheshwar Dam Environmental implications of Pancheshwar dam; BY: S. P. Sati, Shubhra Sharma, Naresh Rana, Harsh Dobhal and Navin Juyal. The study outlines major concerns and potential environmental consequences of the proposed Pancheshwar high dam in Uttarakhand. It evaluates the risks associated with the project in the light of environmental impact observed for the Tehri project in the region and the geological understanding developed over the years.
Three major factors and their likely impacts analysed relate to (i) sediment mobilization from glacial–paraglacial zones and unstable slopes, (ii) infrastructure development, and (iii) seismicity. It highlights the need to reassess geo-environmental implications of the project in the ecologically sensitive Kaliganga valley. https://www.currentscience.ac.in/Volumes/116/09/1483.pdf
The Pioneer report on the research paper:- After "evaluating risks associated with the project in the light of environmental impact observed for the Tehri  dam in the region and the geological understanding developed over the years", a team of researchers has called for "re-assessment of its (project's) geo-environmental implications in the ecologically sensitive Kaliganga valley."
– The study has been published in the recent issue of Current Science. The researchers analysed in detail three major factors related to sediment mobilisation from glacial-paraglacial zones and unstable slopes, infrastructure development and seismicity and their likely impacts. They concluded since there has been no major earthquake in Uttarakhand Himalaya region for long now, the next one to hit this area could be a really big one with magnitude above 8. https://www.dailypioneer.com/2019/india/researchers-red-flag-world—s-tallest-pancheshwar-dam.html  (11 May 2019)
Yettinahole Project 'Stop abusing Netravathi and tributaries' Dinesh Hola of Sahyadri Sanchya movement fighting to save Netravathi river, particularly opposing the Yettinahole project  asks very pertinent question here; " if there is deficient rainfall how can water be stored and diverted under the Yettinahole project.
"If there is deficient rainfall in Netrawati basin (tributaries of Netrawati: The Elaneeru Hole, the Bandaje Hole, the Mrutyunjaya Hole, the Aniyoor Hole, the Sunala Hole, the Neriya Hole, the Kempu Hole, the Kapila Hole, and Kumaradhala river), Dakshin Kannada district, how can water be stored and diverted under the Yettinahole project from drought hit area, asks Sahyadri Sanchaya convener." https://www.thehindu.com/news/cities/Mangalore/can-water-be-diverted-from-drought-hit-dk-to-parched-districts/article27105376.ece  (12 May 2019)
INTERSTATE WATER DISPUTES
Pennaiyar River Water Dispute Tamil Nadu objects to Karnataka's projects The flowing water of an inter-State river is a national asset and no single State can claim exclusive ownership of its waters, Tamil Nadu said in an original suit filed against Karnataka's 'work on check dams and diversion' structures on the river. It said the 1892 agreement is 'valid and binding' on the party States.
Tamil Nadu said a river even includes the stream, tributaries and other streams contributing water directly or indirectly into it. "Thus, the major tributary, Markandeyanadhi, which has its catchment area both in Karnataka and Tamil Nadu, cannot be considered to be out of the purview of the Agreement, and hence any new construction obstructing the flow of Markandeya river is governed and controlled by 1892 Agreement," Tamil Nadu argued. https://www.gstimes.in/national-pennaiyar-river-water-sharing-dispute/   (8 May 2019)
KC Valley Project Tamil Nadu says Karnataka's project violates SC order Tamil Nadu government on May 7 filed a petition with the Supreme Court alleging that the Koramangala-Challaghatta (KC) Valley project violates the Supreme Court order. Tamil Nadu claimed that the apex court had ordered Karnataka to discharge all treated water into the river.
"In the guise of utilising sewage water, the scheme provides for pumping surplus water of Varthur tank to a series of tanks in Kolar district for increasing the utilisation and thus preventing the surplus of Varathur tank flowing to Pennaiyar river. It is another devise for increasing the irrigation and other new uses," the TN government told the apex court. "It is stated that transferring the sewage of Bangalore city which is generated from Cauvery water supply is in violation of the Judgment dated 16.2.2018 passed by this Hon'ble Court," the petition added.
Anjaneya Reddy, the petitioner in both the HC and Supreme Court said, "There is no merit in the Tamil Nadu government case, as earlier in a case in the SC against Karnataka government of contaminating the Cauvery water flowing into Tamil Nadu from the KC Valley and Hebbal-Nagwara catchments. Then the Karnataka government had replied in court stating that this water will be treated and supplied to the drought-prone districts. To this, the TN government had not objected. This was three years ago. The fresh objection is only for political reasons."  https://www.thenewsminute.com/article/tn-objects-karnatakas-kc-valley-project-say-it-violates-sc-order-101445  (8 May 2019) 
Tamil Nadu keenly watches Andhra Pradesh's water storage With combined storage level of the city's four drinking water reservoirs hitting a low – 2.43% of the total storage capacity — the state government is feeling the heat. The water managers have drawn up a plan of action up to November, which includes seeking help from Andhra Pradesh under Krishna water supply project.
The state is keenly watching the situation in Andhra Pradesh even as the current storage in Kandaleru reservoir that supplies Krishna water to Tamil Nadu, remains at 6tmcft (thousand million cubic feet). While the agreement between the states warranted the maintenance of minimum drawdown level of 8.42tmcft, the neighbour may not be keen to supply unless there is good rainfall in summer.
The cumulative realization of Krishna water at the inter-state border (Uthukottai) last year was only 1.983tmcft, while it should have supplied 12tmcft as per the agreement. The repeated visits of TN government officials to Andhra Pradesh in January and February 2019 resulted in supply for 25 days. Yet, the supply was only 0.379 tmcft during the period to quench the thirst of Chennaiites, sources say. The requirement of Chennai is 1 tmcft a month. https://timesofindia.indiatimes.com/city/chennai/as-crisis-mounts-tn-keenly-watches-andhras-water-storage/articleshow/69206721.cms  (7 May 2019)
Karnataka EIA exemption sought for Kalasa-Banduri project Mahadayi Tribunal award is not yet notified, and the the Karnataka govt hopes to apply for Env, Forest and WL clearance for the project and in fact hopes to get waiver to get EC, claiming it is only drinking water project, which is clearly NOT correct. https://www.thehindu.com/news/national/karnataka/knnl-seeks-eia-exemption-for-kalasa-banduri-nala-project/article27051959.ece  (7 May 2019)
Yamuna Water Dispute Delhi says Haryana is obstructing Yamuna flow Deputy CM Manish Sisodia on May 4 alleged Haryana is obstructing the flow of the Yamuna by making a temporary bund 17 km downstream of the Tajewala barrage.The Delhi Jal Board has sent a letter to the union water resources secretary, the Delhi high court and the NGT in this regard. Haryana officials, however, said the bund has been built by farmers. https://www.hindustantimes.com/delhi-news/delhi-says-haryana-is-obstructing-flow-of-the-yamuna/story-5GLF1VSmKTHPYG7uYdaZMO.html  (4 May 2019)
The Delhi high court on May 8 secured water supply levels for the capital this summer, directing Haryana to ensure no disruptions or reductions occur in the water volumes and it sticks to the December 2014 commitment. The court also strongly disapproved of Haryana's "conduct" where the neighbouring state pressured the Delhi government to withdraw an application from HC. In the plea Delhi government, through DJB, had urged the court to protect water supply for the state.
As per the 2014 undertaking in HC, Haryana must release 719 cusecs of water per day into Munak canal and 330 cusecs per day in Delhi Sub Branch Canal. In addition, HC said that water being supplied to the Wazirabad treatment plant from Haryana, which caters to most of central Delhi including Lutyen's zone, should continue in the same quantities as was being done in the past.
Meanwhile, the bench took a grim view of allegations of sand mining and bunds being constructed along the Yamuna river bed and set up a high-level committee headed by retired justice Indermeet Kaur. The court said the retired judge along with amicus curiae senior advocate Rakesh Khanna will inspect if obstructions have been put in the canals carrying water meant for the Wazirabad plant as claimed by DJB through standing counsel Sumeet Pushkarna.
The court said the committee should submit its report before the next date of hearing on May 20, when it will take further action based on the panel's findings. High court's directions came on DJB's application informing the court that it is being coerced to withdraw all its earlier pleas for protecting water supply to the national capital. https://timesofindia.indiatimes.com/city/delhi/hc-tells-haryana-to-stick-to-its-water-commitment/articleshow/69242512.cms   (9 May 2019)
Cauvery River Water Dispute All must abide by court order on Cauvery dispute: Governor Speaking at the launch of the book River Cauvery The Most Revered Yet The Most Battled river at a function organised by Tamil Nadu Cauvery Delta Farmers Welfare Association, Governor Banwarilal Purohit said after a long and tortuous path traversed, "today we are at the stage of hand-holding and seeing through to success the mechanism for ensuring proper implementation of judicial directions."
Author Ka. Vi. Kannan said that as a farmer from the Delta region, he wrote the book due to the pain and suffering since the 1970s because of the dispute in sharing of the river waters. "There used to be a time when farmers used to harvest three crops in a year but now we manage just one crop," he said. The 160-page book is published by Valentina Publication and is priced at ₹200 each. https://www.thehindu.com/news/national/tamil-nadu/all-must-abide-by-court-order-on-cauvery-dispute-governor/article27105469.ece  (12 May 2019)
URBAN RIVERS
Indrayani River, Pune NGT fines Lonavala municipal body Rs 5 Lakh NGT has slapped a fine of Rs 5 lakh on the Lonavala Municipal Council (LMC) which will be raised by another Rs 5 lakh, if the payment is not made to CPCB within eight days. The bench was compelled to take this decision after the LMC failed to clarify its stand to the court on an alleged encroachment on the Indrayani river. The civic body had cited election duties over the last two months as a reason for its failure.
The petition was filed in February after a local resident allegedly dumped a huge amount of debris inside the river to construct his bungalow. The dumping allegedly diverted the flow of river water creating a threat to the river ecosystem. The Indrayani river originates in Kurvande village 6 kmfrom Lonavala. The bench will conduct the next hearing on July 3. https://punemirror.indiatimes.com/pune/civic/ngt-fines-lonavala-municipal-body-rs-5l/articleshow/69225207.cms  (7 May 2019)
Ulhas, Mumbai Vanshakti refutes MPCB claim Although a report submitted by the Thane district public health department in April revealed that Waldhuni and Ulhas rivers are highly polluted and their water is unfit for human consumption, data uploaded on the Maharashtra MPCB website claims the river water in the bund (a small dam like structure) near NRC at Shahad, Kalyan, is not polluted.
Dismissing the data published on MPCB website, environmentalists who have been fighting a legal battle to save Waldhuni and Ulhas rivers said the water in the NRC bund is the most polluted stretch of the Ulhas river. Water from both the rivers is supplied to 30 lakh residents in Ulhasnagar, Thane, Kalyan, Badlapur and Dombivli. https://www.hindustantimes.com/mumbai-news/water-pollution-at-ulhas-river-a-study-in-contrast/story-wCakLZbUP19QxzAfuu2BFK.html  (10 May 2019)
RIVERS
SANDRP Blog A River Called Titash: Swan Song of a River "Adwaita Mallabarman, born on the banks of the Titash in an impoverished Malo fisherfolk house, died in 1951 at the age of 37. He did not get to see his first novel published but his story of a river and its people has lived on for years and continues to haunt its readers for its beautiful authenticity.
A story written in a lilting fisherfolk dialect of Bengali, about a small forgotten village has been speaking in many languages with many people across the world. That is the power of an honest, shining story of people and their bhavtal woven together." Part 1 of the 2 part series. https://sandrp.in/2019/05/09/titash-ekti-nadir-naam-swan-song-of-a-river/  (9 May 2019)
SANDRP Article Song Sung Blue The lives, salaries, promotions and careers of officials, politicians, engineers, consultants and contractors whose decisions can affect the rivers are not affected whether the rivers are polluted or not. And people, whose lives and livelihoods are dependent on rivers flowing with clean water, have no say in the decisions or actions that affect Indian rivers. https://www.krctimes.com/2019/04/09/does-namami-gange-understand-the-language-of-ganga/  (9 April 2019)
Karnataka Aghanashini; last major free flowing river of peninsular India Fantastic piece by Rohini Nilekani on Aghanashini river on EDIT page of TOI today: https://timesofindia.indiatimes.com/blogs/toi-edit-page/the-jewelled-aghanashini-its-the-last-major-free-flowing-river-of-peninsular-india-dont-put-the-squeeze-on-it/ (10 May 2019)
SANDRP have been writing for long on this. Parineeta Dandekar wrote about it way back in 2013: https://sandrp.in/2013/09/03/ecological-value-of-free-flowing-aghanashini-for-estuarine-communities-and-beyond/
Another article about the threat due to port was published in 2017: https://sandrp.in/2017/06/28/the-state-of-the-aghanashini-river-estuary/ 
A sip of river water could leave you sick Karnataka PCB data from April 2018 to March 2019 reveals that 17 river samples out of 94 fall in Class D category, which could only be used for propagation of wild life and fisheries. Whereas 48 samples fall in Class C, the water of which could be used for drinking after conventional treatment.
None of the major rivers in the state, including Arkavathi, Bhima, Tunga, Krishna, Shimsa and Cauvery have conformed to Class A standards. Dakshin Pinakini river near Mugalur bridge conforms to Class E. The 58 lakes/tank samples also reveal the sorry state of water bodies in the city, where the water quality has been on the decline. The Allasandra tank in Yelahanka has not been able to improve water quality from its current Class E index while Byransandra tank, Ulsoor and Jakkur lakes fall in Class D category. https://www.deccanchronicle.com/nation/current-affairs/100519/bengaluru-a-sip-of-river-water-could-leave-you-sick.html  (10 May 2019)
Work on Netravathi crossing for RLNG pipeline under way In Arkula, on the Mangaluru-Bengaluru NH 75, activities related to the construction of cofferdams to facilitate laying of a pipeline to carry re-gasified liquified natural gas (RLNG), which is of the Kochi-Koottanad-Bengaluru-Mangaluru natural gas pipeline is being executed by GAIL India Ltd. Dividing the 410m Netravathi basin stretch between Innoli (southern bank) and Arkula (northern bank) into three pieces, the contractor has built cofferdams at both the ends.
Works on similar river crossings are under way in northern Kerala too: Bharathapuzha in Malappuram district, Chaliyar Puzha in Kozhikode district, and Chandragiri river in neighbouring Kasaragod district. All the works are expected to be completed in a month. https://www.thehindu.com/todays-paper/tp-national/tp-karnataka/work-on-netravathi-crossing-for-rlng-pipeline-under-way/article27064257.ece  (8 May 2019)
Maharashtra Mumbai gets its river, mangrove, beach clean-up network To address the issue of domestic waste choking water bodies, a first-of-its-kind city-wide network of citizen volunteers, environment groups, corporates, BMC officials, the NEERI, state mangrove cell, college and school students, will all come together in operation Jallosh-Clean Coasts.
A three-day clean-up drive around World Environment Day (June 1, 2 and 5) combined with awareness programmes will be held across beach fronts, rivers and mangrove forests. The efforts under the initiative will be collated in the form of a report and submitted to various state agencies for follow-up action.  https://www.hindustantimes.com/mumbai-news/mumbai-gets-its-river-mangrove-beach-clean-up-network/story-vfWedhSumFQlqfhDcRltZN.html   (6 May 2019)
CAUVERY Effluents to sand mining, examining impact of human activities 4th chapter on Cauvery by Anusha Sundar Adding to the impact of the deforestation in Karnataka, the illegal sand mining on the banks of the Cauvery in Tamil Nadu results in the river being stripped of its essential components. Earthmovers work the riverbed, digging beyond the permissible depth and quantity, leading to severe damages to the water table. As against the permissible limit of mining up to 1 metre (3.3 feet), the illegal sand mafia excavates the riverbeds of various tributaries of Cauvery up to 6 metres (20 feet); these tributaries fulfil the drinking water needs of 20 out of 30 districts in Tamil Nadu.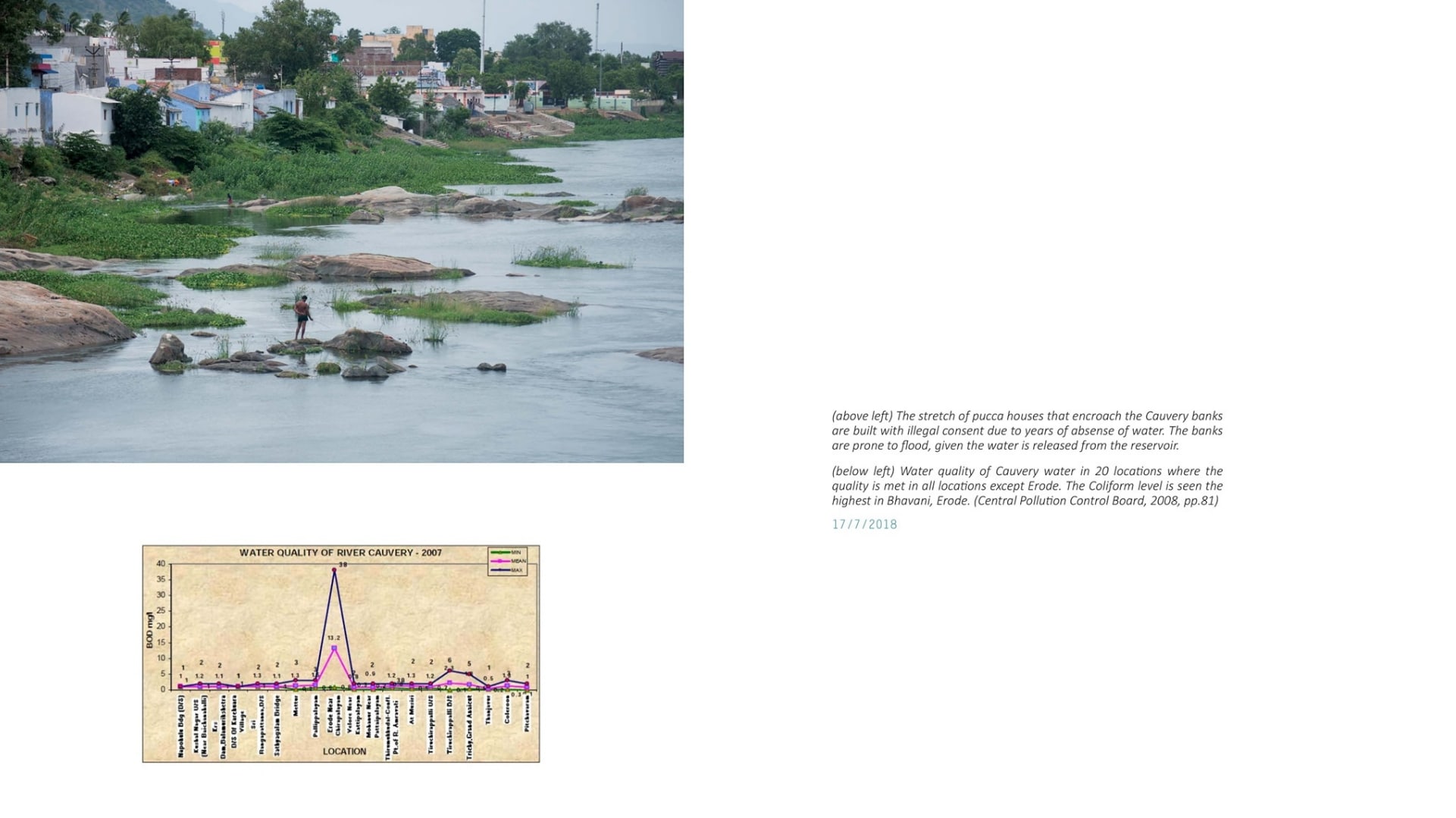 The districts of Trichy and Karur, where the rivers Coleroon and Cauvery respectively flow, contribute about 8,000-9,000 lorries of sand to the final output. The construction boom in 2008 and subsequent encroachments along the riverbed have fuelled the need for sand and sand mining, and lowered the water table in the river through reduced rainfall patterns. The sand, acting as a sponge, helps the water to percolate and thus increases the water table. Gravel extraction also paves the way for erosion of banks and river bottom, eradicating the riverbed biological system responsible for self- purification of streams. The sterile bottom then takes years to recolonise.
The business of sand mining took off in the 1980s, with the local politicians seizing the opportunity to supply sand for the construction boom within the state. The lucrative business soon drew those higher up the political ladder. In the 1990s, when the AIADMK came into power, it implemented a clause that gave the state freedom to issue leases to mine sand, without conducting auctions. This resulted in 35 leases being given to a single miner in Karur in 2001. Coincidently, Cauvery runs the widest (1.5 km) through her course in Mayanur, Karur.
Failing to follow sustainable sand mining since then, the Public Works Department, since 2003, had had control over operating sand quarries. (The department is ultimately controlled by any one of the two Dravidian political parties — DMK or AIADMK — in power.) However, the PWD couldn't single-handedly control the operations and eventually began to outsource the working of the sand quarries, after an inspection of the load and permit. In practice, corruption meant the Rs 20,000 crore business could flourish as a smooth illegal trade — regardless of which party was in power. https://www.firstpost.com/long-reads/cauvery-a-river-under-stress-effluents-to-sand-mining-examining-the-impact-of-human-activities-6559641.html
In rice bowl of Tamil Nadu litte water to spare  5th and final chapter on Cauvery river by Anusha Sundar The districts of Tanjore, Trichy, Thiruvarur and Nagapattinam, which span 14 lakh acres of the delta region of the Cauvery, account for 47 percent of river and canal irrigation. They are also home to the paddy cultivators of Tamil Nadu. Agriculture is the primary and traditional occupation of the residents, and the districts of Tanjore and Thiruvarur are collectively known as 'the rice bowl' of the state.
According to the 2016 edition of the Tamil Nadu Statistical Handbook, the eight Cauvery delta region districts contribute 45.4 percent of the state's total paddy production, with Thiruvarur and Tanjore contributing the highest —10.7 percent and 9.9 percent respectively — making them the chief rice suppliers to the state granaries and responsible for food security.
However, the main delta regions also suffer from an inadequate flow of water, which causes extreme distress to the cultivators of the land. The paddy farmers' only source for cultivation is the water that is released from the Mettur Dam, which in turn receives water from the Krishna Raja Sagar Dam and Kabini Dam controlled by Karnataka.
The first release from the Mettur Dam, which takes place on 12 June every year, is supposed to ensure timely water supply for short-term crops called kuruvai. But the unavailability of water in the Mettur Dam due to the inactive South West monsoon breaks the agricultural calendar, thus ruining the plantations of the 90-day crops.
If the release is postponed excessively, the early sowing of samba becomes a gamble due to the North East monsoon that sets in during September-October – it could either damage or nurture the samba and thaladi (paddy) plantations.
The sluices of the Mettur Dam have not been opened on the set date since 2011, as a result of irregular monsoons and water not being released from Karnataka. This untimely opening leads to the delta farmers losing one of their three crop yields. Thanks to the stagnant water in the paddy fields, the groundwater gets replenished, and farmers are able to affordably make use of it through bore wells.
But depleting groundwater leads to the need to dig deeper wells, which adds to the financial burden of the farmers. According to the village administration office, there has been a steady increase in bore wells being dug in the Cauvery delta regions, especially in the districts of Tanjore, Thiruvarur and Nagapattinam. There were 27 wells in 1991, and the number increased to 478 in 2003.
While their counterparts in Mandya manage to grow at least two out of the three crop rotations, the farmers of the delta barely see one (samba) due to the extreme lack of water as well as lack of financial aid to tap the groundwater. To make ends meet, the farmers grow low-yielding cash crops like cotton, black gram, and vegetables such as okra. https://www.firstpost.com/long-reads/cauvery-a-river-under-stress-in-the-rice-bowl-of-tamil-nadu-little-water-to-spare-6560451.html      
Pollution, illegal sand mining killing Palar Year after year, season after season, election after election, the preservation of the Palar finds mention. However, nothing much happens save for the level of pollution and exploitation by sand miners. This was the collective opinion expressed by farmers of Vellore district, who are wholly dependent on the river for irrigation. The river is also the principle source of drinking water for the district.
With the district already reeling under an acute water shortage and drought-like conditions, the farmers feel further deprived of their basic agricultural needs in regions like Ambur, Vaniyambadi, Pernambut and Tirupattur. https://www.thehindu.com/news/cities/chennai/pollution-illegal-sand-mining-killing-palar/article27085459.ece  (10 May 2019) 
GANGA Study Groundwater depletion causing reduction of base flow triggering Ganges river summer drying An Aug 2018 research paper published in SCIENTIFIC REPORTS by Abhijit Mukherjee, Soumendra Nath Bhanja & Yoshihide Wada says: "In summer (pre-monsoon) of recent years, low water level among the last few decades, has been observed in several lower Indian reaches of the Ganges (or Ganga) river (with estimated river water level depletion rates at the range of −0.5 to −38.1 cm/year between summers of 1999 and 2013 in the studied reaches).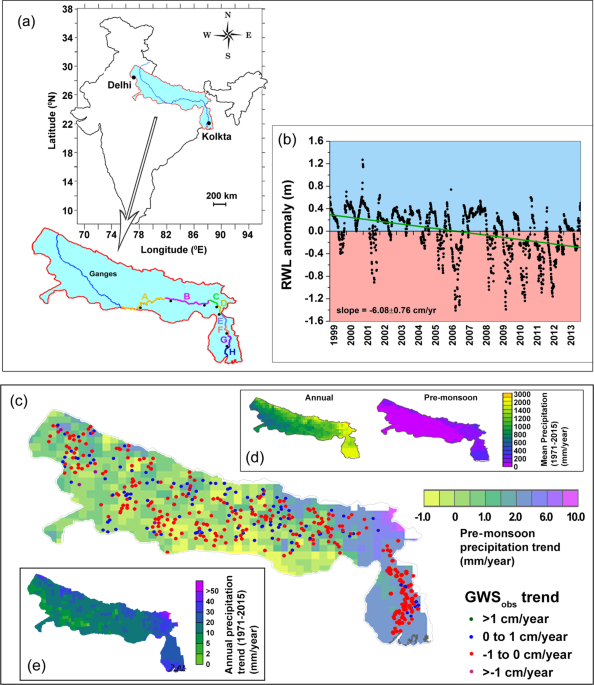 Here, we show this Ganges river depletion is related to groundwater base flow reduction caused by ongoing observed groundwater storage depletion in the adjoining Gangetic aquifers (Ganges basin, −0.30 ± 0.07 cm/year or −2.39 ± 0.56 km3/year). Our estimates show, 2016-baseflow amount (~1.0 × 106 m3/d) has reduced by ~59%, from the beginning of the irrigation-pumping age of 1970s (2.4 × 106 m3/d) in some of the lower reaches." https://www.nature.com/articles/s41598-018-30246-7  (13 Aug. 2018)
Center Govt Earned Rs 100 Cr Interest on Fund to Clean the Ganga The Clean Ganga Fund was set up under the NMCG in 2016, which takes monetary contributions from the general public. According to information obtained from the Ministry of Water Resources through an RTI query on November 6, 2018, Rs 266.94 crore was collected in the fund till October 15, 2018.
In addition, the government received interest worth Rs 7.64 crore on the money in the NMCG account in the form of donations or foreign loans in March 2014 (exactly two months before Modi came to power). By March 2017, the interest amount had multiplied to Rs 107 crore, suggesting that, during the first three years, the Modi government had easily made an additional Rs 100 crore in interest singularly through the NMCG account.
It's also interesting to note how the government has made Rs 52,36,658 within two years by selling bottled Gangajal water from the Ganga river which has been providing a livelihood to millions of people for centuries without seeking anything in return. As per the data from June 2018, 2,65,800 bottles (200ml and 500ml) were sold from post offices around 119 cities during 2016-17 and 2017-18.  https://thewire.in/government/clean-ganga-fund-interest  (3 May 2019)
Uttrakhand  गंगा किनारे से 200 मीटर की परिधि तक निर्माण कार्य पर न्यायालय की रोक के बावजूद होटलों का निर्माण गंगा किनारे से 200 मीटर की परिधि तक निर्माण कार्य पर न्यायालय के रोक के आदेश धनकुबेरों के लिए मजाक की तरह है और आये दिन ऐसे लोग न्यायालय के आदेशों को हवा में उड़ाते रहे हैं। ऐसे ही लगभग तीन हजार से ज्यादा मामले हरिद्वार-रुड़की विकास प्राधिकरण के कार्यालय में फाइलों में धूल फांक रहे हैं और विभागीय अधिकारी जांच की बात कहकर अपना पल्ला झड़ते रहे हैं जैसे इन्हें इन निर्माण कार्यों की जानकारी ही न हो।
टिहरी जनपद के मुनि की रेती थाना क्षेत्र के तपोवन सराय इलाके में गंगा नदी के महज 50-150 मीटर की दूरी पर कई निर्माण कार्य हो रहे हैं। लेकिन एचआरडीए ने अपने आंखों पर पैंसे की पट्टी बांध रखी है। तपोवन सराय के बदरीनाथ राष्ट्रीय राजमार्ग में पुलिस चौकी से मात्र दस कदम की दूरी पर तीन स्थानों पर अवैध खनन कर उसमें होटल बनाने की तैयारी की जा रही है। बताया जा रहा है कि यहां रात के समय यहां खनन कार्य को अंजाम दिया जा रहा है। लेकिन जिम्मेदार प्रशासन ने आंख बंद की हुई है। उक्त जगह पर पहले मिट्टी का काफी बड़ा एक टीला था, जिसे जेसीबी मशीन से एकदम समतल कर दिया गया। इसके बाद उक्त जगह पर होटल का निर्माण कार्य शुरू हो गया है। https://hindi.indiawaterportal.org/illegal-encroachment-in-rishikesh   (11 May 2019)
Atmabodhanand ends 194-day fast Atmabodhanand broke his fast on May 5 after getting a written assurance from the director general (DG) of the National Mission for Clean Ganga (NMCG), Rajiv Ranjan Mishra. Atmabodhanand had sat on fast on October 24 after taking up the baton from late professor GD Agrawal aka Swami Gyan Swaroop Sanand who passed away while agitating against construction of big dams on Ganga as well as illegal mining in the holy river. https://timesofindia.indiatimes.com/city/dehradun/atmabodhanand-ends-194-day-fast-after-assurance-from-namami-gange-dg/articleshow/69179098.cms   (5 May 2019)
Rapti river endangered under Yogi rule RAPTI river flowing this summer with clean, abundant water. UP govt now wants to change the path of the river in the name of flood protection. People are opposing. Chalchitra Abhiyaan's video news film. Plz watch and share. https://www.youtube.com/watch?v=HqTSQxaJxMs&feature=youtu.be  (6 May 2019)
Ramganga River Pollution:- रामगंगा नदी को प्रदूषित करने का खमियाजा है। रामगंगा में समाए सीवरेज और औद्योगिक रसायन अब नदी से सटे इलाकों के भूजल में घुलकर आर्सेनिक का कारण बन चुके हैं। नतीजतन, इस पानी को हैंडपंप और नलों के जरिये पीने वाली बड़ी आबादी पानी जनित कैंसर और अन्य रोगों का शिकार हो रही है।
रामगंगा नदी को प्रदूषित करने का खमियाजा तहसील मीरगंज के गांव बहरौली के ग्रामीण कैंसर और पानी जनित रोगों के रूप में उठाना पड़ रहा है। रामगंगा में सीवरेज और फैक्ट्रियों से निकलने वाला दूषित जल रामगंगा में मिलकर उसके पानी को जहरीला बना रहा है। दूषित और रसायनिक पानी नदी से किनारे स्थित गाँवों के भूजल में घुलकर आर्सेनिक का कारण बन रहा है। हाल में ही हुई भूजल ही एक जांच में जिले के 40 से ज्यादा गांवों के भूजल में आर्सेनिक की मात्रा सामान्य से पांच गुना अधिक पाई गई थी। https://www.gaonconnection.com/amp/sehat-connection/bareilly-village-water-become-poison-relatives-descend-village-weddings-difficult-44489  (8 May 2019)
Pictorial Report The plastic trail of the Ganga from mountain to sea Despite campaigns for cleanliness, India has largely ignored the massive proliferation of plastics along rivers like the Ganga, in small towns and villages, where no solid waste disposal systems are to be found writes Siddharth Agarwal of Veditum.  https://www.thethirdpole.net/en/2018/05/09/the-plastic-trail-of-the-ganga-from-mountain-to-sea/  (9 May 2018)
Report Holy and unholy waters: a tale of two Indian rivers While the Ganges is sacred but heavily polluted, the Chambal's 'cursed' but pristine waters have proved a blessing for locals. https://www.theguardian.com/environment/2019/may/13/holy-and-unholy-waters-a-tale-of-two-indian-rivers  (13 May 2019)
YAMUNA Uttar Pradesh Glucose, milk poured into Yamuna to stress crisis Environment activists on May 12 symbolically poured glucose and milk into the "dying and sick" Yamuna river to raise awareness about the chronic pollution plaguing the river. Several members of the River Connect Campaign gathered by the Yamuna to express their concern for the sacred river, considered to be almost "dead" due to pollutants and effluents.
As a token of gesture, they offered boxes of glucose and milk to "Yamuna Maiyya" (mother Yamuna) on the occasion of Mothers' Day. It was also aimed at showing their affinity and bonding with the lifeline of the historic city.
Two days ago, Union Minister Nitin Gadkari had said at an election rally in Delhi that within two years tourists would be able to travel to Agra from Delhi on the river in steamers. A similar promise was made by him in 2015, but no follow-up action had been taken, said Goswami Nandan Shrotriya who performs the daily Yamuna 'aarti' ritual. https://www.outlookindia.com/newsscroll/glucose-milk-poured-into-yamuna-to-stress-crisis/1533308  (12 May 2019)
Foreign activists install Yamuna's statue to sensitise people on river In an innovative and artistic way to motivate people on keeping Yamuna clean, a group of foreigners from different South American countries have collectively built a 2.5-metre-tall statue of 'Yamuna Maiya (mother)' from the plastic waste taken out of the river. The group intends to install the statue on the banks of the river at Vrindavan, Mathura.
The group, which comprises of 40 people and ardent devotees of lord Krishna, belongs to a Vrindavan-based NGO, Braj-Vrindavan ACT Now. They hail from different parts of South America, including Colombia, Chile, Peru and Argentina. The NGO members claim that the statue is made from 150 kilograms of plastic waste, including polythene bags and plastic bottles, which were collected over the past two months. https://timesofindia.indiatimes.com/city/agra/foreign-activists-build-yamuna-maiyas-statue-from-plastic-to-sensitise-people-on-river-cleaning/articleshow/69298017.cms  (13 May 2019)
"Remembering Mother Yamuna on Mothers Day: प्रकृति प्रेमियों ने मदर्सडे अलग अंदाज में मनाया। हाथीघाट पर रंगोली सजाई दीपक जलाए। संकल्प दिलाया गया कि ऐसा कोई काम नहीं करेंगे, जिससे यमुना या जलाशय गंदे हों।" https://epaper.jagran.com/epaper/13-may-2019-193-agra-edition-agra-page-24.html#   
RIVERS BIODIVERSITY
Gujarat Bharuch villagers claim dolphin sighting in Narmada river "The villagers have claimed that they saw two dolphins in the Narmada river in Sakkarpur Borbhatha area in Ankleshwar tehsil. We have deputed a team of range forest officers to verify the claim and take further action," said Bhanaben Desai, forest official in Ankleshwar. Raj Patel, superintendent of the forest department in Bharuch district said it would be the first time dolphins have been spotted in the Sakkarpur Borbhatha area if the villagers' claims are true. The dolphin is not a native of the water bodies of these parts. https://www.tribuneindia.com/news/nation/gujarat-bharuch-villagers-claim-dolphin-sighting-in-narmada-river/768665.html   (5 May 2019)
Dipani Sutaria throwing some light on dolphin sighting claim in Bharuch Gujarat:- The recent report of dolphins at the mouth of the Narmada river in Bharuch were of  Indian ocean humpback dolphins and not of South Asian river dolphins (National aquatic animal). The Tribune report has wrongly reported on the latter. Humpback dolphins are a coastal, near shore species and also inhabit brackish waters in estuaries. They are found along entire west coast of India and often swim into rivers. Given the affinity to river mouths where freshwater and sea water converge, the sighting of dolphins at the Narmada river mouth is not new.
The incident could have happened as a result of low flow or lack of fresh water from the river, and the region facing an increase in seawater ingression, which could be affecting fish diversity and distributions along with dolphin distributions, and ofcourse changing the ecology of the river and its deltaic ecosystem.
ToI report on the incident:- Earlier, villagers residing near Bhadbhut too had made similar claims. According to locals, the dolphins were spotted after the river water had dried up and sea water gradually started spreading in the dry river bed.
Local forest officials said that villagers have spotted the two dolphins with one 10-feet long and another approximately 4.5-feet long. The smaller one is possibly a calf, officials said. "If the claims made by villagers are true, it will be for the first time that dolphins have been spotted in the Sakkarpur Borbhatha area," Raj Patel, superintendent of the forest department in Bharuch district said. https://timesofindia.indiatimes.com/city/vadodara/villagers-claim-sighting-dolphins-in-narmada/articleshow/69191814.cms  (6 May 2019)
Seaplane project: 'Trash rack' near Sardar statue to keep crocs at bay The trash rack will be about 50-60-m-wide and is expected to be around 200-300-m-long. It is expected to keep a check on the future population of crocodiles, which travels from the Narmada dam's main reservoir to the Pond Three through interconnected channels," the official remarked, adding that the trash-rack project will speed up the setting up of the seaplane terminal. The trash rack is nothing but a mesh grill that will be installed in a 300-m-long channel that connects Pond Two with Pond Three, which has been found suitable for the seaplane project. "The local sensibilities are also being taken into account as Narmada is considered as a Goddess and the crocodile is her "vahaan" or vehicle," the official added.  https://indianexpress.com/article/india/seaplane-project-trash-rack-sardar-statue-of-unity-crocodiles-gujarat-5716095/  (8 May 2019)
FISH, FISHERIES, FISHERFOLKS
Climate change, dams, over-fishing take toll on Himalayan Mahseer Assam's oldest angling group Bhorelli Angling and Conservation Association has come up with hatchery in Eco Camp Nameri for breeding and conservation of Mahseer. The sport the Mahseer offers was aptly put into words by H S Thomas in his book Rod in India, where he says, 'pound for pound the Mahseer is a fish superior in sporting qualities even to the lordly salmons'. The Golden Mahseer (Tor putitora) is a speciality of this region. In Assam, the snow fed Jia Bhoroli, a tributary of the Brahmaputra that originates in Arunachal and the Manas River are the last bastions of this game fish. The Siang is joined by many tributaries above Pasighat in Arunachal offer excellent angling sites and promises a true sport for the angler. So does the Subansiri – a major tributary of the Brahmaputra that provides a home for the game fish. Listed as endangered in the IUCN Red Data List Status, the fish could be found in abundance till the 1970s in the Manas and the Karnamakura rivers.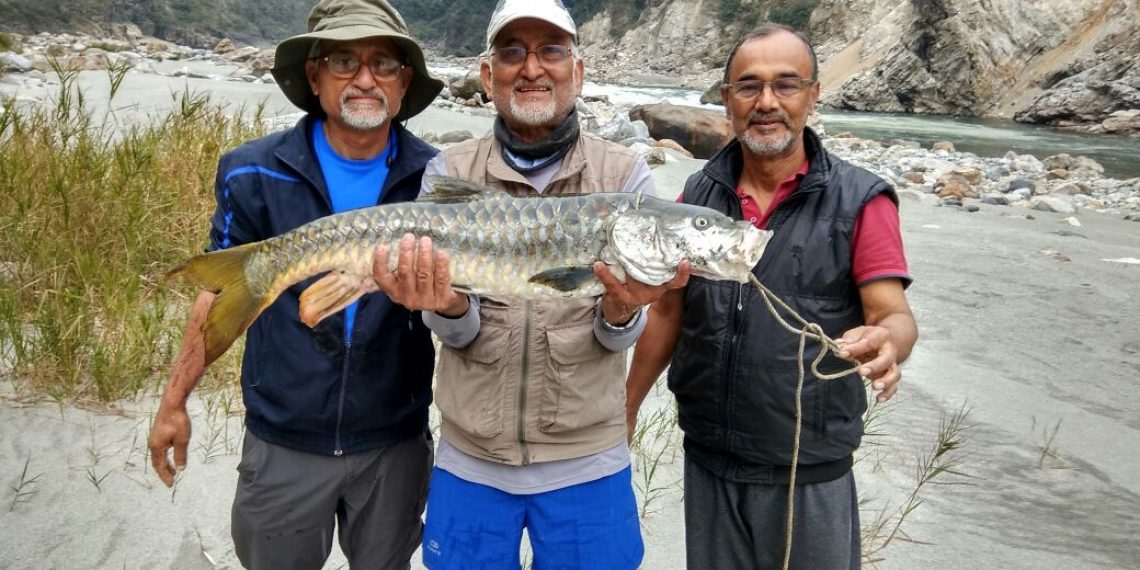 – In 2012s, the Royal Manas National Park (RMNP) authorities started preliminary study of fresh water ecology in RMNP to document list of fish species present and found an incredible diversity of freshwater fishes that included the Golden Mahseer and the Copper Mahseer.
– The foremost threat to fishes in the region comes from construction of mega projects. Dams pose colossal threat to aquatic biodiversity, mainly due to alteration of water flow regime and blocking of spawning route for migratory fish species. The fate of the Golden Mahseer – fast declining in the Subansiri due to indiscriminate fishing – now hangs in balance with a series of hydroelectric power projects.
– Dr A G K Menon, of the Zoological Survey of India who investigated the decline of fish fauna in the country under a project 'Conservation of Freshwater Fishes of India' spanned from 1991-93, warned that 59 species of freshwater fishes were potentially endangered, vulnerable or rare. Of the 59 species, 25 came under the endangered category that included the Indian trout (Raiamas bola), the Copper Mahseer, the Deccan Mahseer, Golden Mahseer and so on. His studies found out that apart from habitat destruction, the introduction of alien species have spelt doom to indigenous fish. Introduction of the common English carp has led to a steady decline in the four species of snow trout. Introduction of the common carp has made the indigenous fish, Osteobrahma belgangeri extinct in the Loktak Lake in Manipur. https://nenow.in/environment/climate-change-dams-over-fishing-take-toll-on-himalayan-mahseer.html   (8 May 2019)
Karnataka Traditional fishermen make the most of ban on motorised boats Undeterred by extremely severe cyclonic storm Fani forcing them to anchor their boats at various jetties for three to four days, traditional fishermen across the State have resumed fishing to take advantage of ban being observed by the motorised boats. The prices of various types of fish are on the rise since the annual ban, a conservation drive during the breeding season observed for 61 days from April 15.
The State has around 25,000 to 26,000 non-motorised boats, including several catamarans (a wooden watercraft), of which 12,000 to 13,000 are operated from north coastal Andhra districts of Visakhapatnam, Vizianagaram and Srikakulam. National Fisherfolk Forum general secretary Arjili Dasu said due to heavy demand for fish during the ban period, traditional fishermen would certainly make a killing as throughout the year they find it difficult to make their both ends met. https://www.thehindu.com/todays-paper/tp-national/tp-karnataka/traditional-fishermen-make-the-most-of-ban-on-motorised-boats/article27064073.ece  (8 May 2019)
Maharashtra Faecal pollution in Mahim creek, big threat to fish Faecal coliform (FC) an indication of human and animal excreta in Mahim creek is 180 times the safe limit prescribed by the CPCB making it unsuitable for the survival of any aquatic life, says a study by the Indian Council of Agricultural Research (ICAR) – Central Institute of Fisheries Education (CIFE), Mumbai, which was published in the Indian Journal of Ecology recently.
Researchers Pravin Sapkale, Neelam Saharan, Sanath Kumar, Vidya Bharati, and Kundan Kumar studied the water quality from December 2016 to December 2018 by collecting samples from three stations along Mahim creek and Mithi river — Mahim-Bandra pipeline, Bandra-Sion Link Road and Bandra Kurla Complex.
Mahim creek covers the last 1.3-km stretch of the 17.8-km Mithi river before it discharges into the Arabian Sea. The study identified that much of the untreated domestic waste entering the Mahim Bay area was being discharged from nearby slums. On the other hand, industries along the Dharavi belt were responsible for the chemical effluents being released into the water. https://www.hindustantimes.com/mumbai-news/faecal-truth-e-coli-thriving-in-mahim-creek-big-threat-to-fish/story-oQnhc2vdR4Da2LBAv0Yy4L.html  (12 May 2019)
Thousands of fishes die as water level in Godavari river drops at alarming rate Locals in Nagaon village claim that dropping water level in Godavari river is killing thousands of fishes. There is no drinking water available for humans or animals, they add. Visuals of scores of fishes floating lifelessly atop river Godavari also serve as a warning sign for residents and concerned officials in the state of Maharashtra which is staring at a severe drought.
Maharashtra is currently reeling with a severe drought which has affected everyday life in Marathwada, Yavatmal, Nagaon, Aurangabad, Amravati, and Nashik among others.
Only 17.04 per cent of water is left in the dams across Maharashtra as compared to last year when it was 29.55 per cent. This situation has affected 21,000 villages across the state where people are now being forced to depend more and more on tankers for their basic water needs. https://www.timesnownews.com/mirror-now/in-focus/article/in-drought-hit-maharashtra-thousands-of-fishes-die-as-water-level-in-godavari-river-drops-at-alarming-rate/417191  (12 May 2019)
Kerala Indian & British scientists find new fish species  It has excited Asia's ichthyologists that a team of British and Indian scientists have discovered a brand new species of snakehead, a type of fish, from a paddy field in Kerala.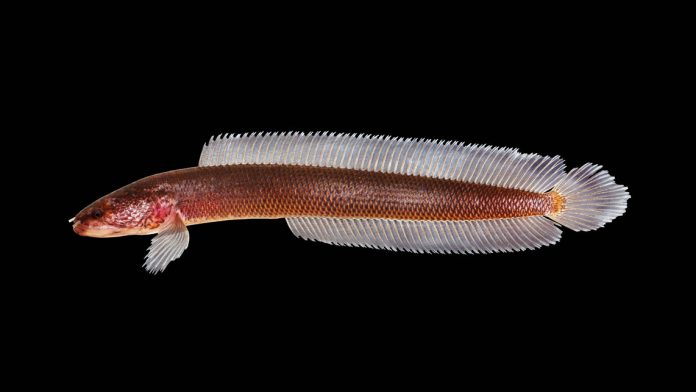 Their findings, published in the international journal Zootaxa May 9, states that the new species is physically and genetically distinct from all other snakehead species in the world. The scientists have named the new snakehead species as the Gollum snakehead, with the scientific name Aenigmachanna gollum. https://theprint.in/science/indian-british-scientists-find-new-fish-species-in-kerala-name-it-after-tolkiens-gollum/233376/  (10 May 2019)
SAND MINING
UN Summit The dangers of shifting sand Sumaira Abdulali and Awaaz Foundation, launched Save Our Sand, an awareness campaign. Not coincidentally, on May 7, the UNEP launched a report, Sand and Sustainability: Finding new solutions for environmental governance of global sand resources.
An advance note on the event, the Geneva Environment Network says that due to urbanisation and other factors, the demand for sand and gravel has increased three-fold over the last two decades, with the global annual demand at around at 40-50 billion tonnes, making it the second-largest resource extracted and traded by volume after water.
The note says: "The extraction of sand and gravel from the seabed has led to pollution, flooding, lowering of water aquifers, beach erosion and more frequent droughts. Unsustainable sand extraction also has social consequences, as it can hamper tourism and other livelihoods." The report will point to the need for action like regulation.
The UN first took note of the problem, after she presented at the Conference of Parties 11, Convention of Biodiversity in Hyderabad in October 2012. https://www.thehindu.com/news/cities/mumbai/the-dangers-of-shifting-sand/article27051775.ece  (6 May 2019)
UN Report India, China are hot spots for illegal sand mining Global demand for sand and gravel is about 50 billion tonnes a day, according to the report. In 2017, China recorded the highest use of cement (which includes sand aggregates) in the world, at an estimated 2.4 billion tonnes. India came second, with 270 million tonnes, followed by the USA (86.3 million tonnes), Sand and Sustainability: finding new solutions for environmental governance of global sand resources report said. Other countries where illegal coastal sand extraction is a problem include Morocco, Thailand, Cambodia, and Vietnam.
The scale of the challenge inherent in sand and gravel extraction makes it one of the major sustainability challenges of the 21st century. Unchecked mining of sand from coasts and riverbeds adversely affects not only marine life, but can also lead to drought and flooding, and a drop in the quality of water. According to a 2018 documentary by the Australian Broadcasting Corporation, illegal sand mining fetches ₹1,611 crore in profits in India every year. https://www.hindustantimes.com/mumbai-news/un-india-china-are-hot-spots-for-illegal-sand-mining/story-TkvsYIIwoDTitKiGkdNPhO.html   (8 May 2019)
While 85% to 90% of global sand demand is met from quarries, and sand and gravel pits, the 10% to 15% extracted from rivers and sea shores is a severe concern due the environmental and social impacts. Their extraction often results in river and coastal erosion and threats to freshwater and marine fisheries and aquatic ecosystems, instability of river banks leading to increased flooding, and lowering of ground water levels. The report notes that China and India head the list of critical hotspots for sand extraction impacts in rivers, lakes and on coastlines.
This is in addition to other threats to river systems. "Most large rivers of the world have lost between half and 95% of their natural sand and gravel delivery to ocean," the report says. "The damming of rivers for hydro-electricity production or irrigation is reducing the amount of sediment flowing downstream. This broken replenishment system exacerbates pressures on beaches already threatened by sea level rise and intensity of storm-waves induced by climate change, as well as coastal developments."
There are also indirect consequences, like loss of local livelihoods — an ironic example is that construction in tourist destinations can lead to depletion of natural sand in the area, thereby making those very places unattractive — and safety risks for workers where the industry is not regulated. https://www.thehindu.com/sci-tech/energy-and-environment/sand-a-global-sustainability-challenge-un-report/article27062128.ece  (8 May 2019)
Between 32 and 50 billion tonnes of sand and gravel are extracted from the Earth each year, making it the most mined material in the world.
– SINGAPORE Sand is also used in land reclamation – which is happening apace in Singapore. By 2030, the island nation wants to become almost 500 square kilometres and has grown by almost a quarter since it became independent in 1965. Singapore has become the world's largest importer of sand. Much of its sand has come from the Indonesian archipelago, where at least 24 islands, as well as the ecosystems they contained, have disappeared since 2005 due to mining. In 2007, Indonesia banned sand exports to Singapore, after Malaysia did the same in 1997. Last year, Cambodia imposed a permanent ban on sand exports because of its impact on the environment.
– CHINA In 2000, illegal sand mining along the lower and middle reaches of the Yangtze River was banned because erosion was creating a threat of flooding to local populations, barges were causing accidents and armed gangs were clashing with police. However, the ban meant miners moved 600 kilometres upstream of Shanghai to Poyang Lake, which flows into the Yangtze and is home to endangered waterbirds, including Siberian cranes and Oriental White Storks, as well as freshwater porpoise. Using data collected by NASA's Terra satellite, researchers found the lake was producing as much as 236 million cubic metres of sand a year – 9% of China's total output – which the WWF says makes it the world's biggest sand mine. https://theprint.in/world/global-demand-for-this-common-mineral-is-creating-an-environmental-catastrophe/232606/    (9 May 2019)
India Specific Findings •    Two thirds of global cement production occurs in China (58.5%) and India (6.6%), as per United States Geological Survey.
China stands out for aggregates production at 14.3 tonnes/capita per year. In total, China, India and Asia represent 67% of global aggregates production.

Social and environmental impacts have been reported in India, China, and other locations across Asia, Africa and South America.

Permeable pavements are used in cities around the world, particularly in new cities projects in China and India to reduce surface water runoff volumes and rates by allowing water to infiltrate soil rapidly, helping to reduce flooding while replenishing groundwater reserves.
Recommendations Improving sustainable consumption and production of sand resources does not imply waiting for new global laws or rules to enable international cooperation. A hierarchy of three major strategies emerged that could lay new foundations for improved governance of sand resources in 2019 and thereafter: https://www.jagranjosh.com/current-affairs/unep-report-on-sand-mining-japans-first-private-rocket-momo3-current-affairs-1557404192-1  (9 May 2019)
Sand is a crucial material used in construction and the telecommunication industry but experts have warned excessive mining is putting the world on the verge of running out. Countries across the globe have created regulations due to the detrimental effects sand mining has on the environment, with activists campaigning for more legislation to be implemented.
But the restriction of access to the material and the fear of running out of sand in the construction business has led to the birth of a "sand mafia" murdering journalists and environmental activists opposed to regulating the sand mining industry. https://www.express.co.uk/news/world/1123136/sand-shortages-sand-mafia-india-news-Vietnam-sand-Mafia-crime-illegal-construction  (6 May 2019)
The key message of the report can be seen here. https://unepgrid.ch/sand/Sand_summary.pdf
Maharashtra Sand mining racket busted in Palghar The Palghar police has busted a sand dredging racket and seized illegally mined sand and equipment worth Rs 18 lakh. The state revenue department has been informed about the action and further details have been sought. The crime branch's Vasai unit raided the spot at Khaniwade Retibundar following complaints of illegal sand dredging activity there. The officials found that the accused had sucked out 155 brass sand worth around Rs 7.75 lakh from the spot with the help of five suction pumps. The crime branch has seized suction pumps worth around Rs 10 lakh and illegally mined sand from the spot. The police is questioning some of the labourers apprehended from the site.
On March 4, the Palghar police raided the creek-side village near Virar and seized at least 24 electronic detonators that were being used to carry out explosions. The police said that the accused persons were illegally dredging sand by conducting explosions, leading to panic in the neighbourhood. https://www.asianage.com/metros/mumbai/280419/sand-mining-racket-busted-in-palghar.html  (28 April 2019)
Official to act against illegal sand mining in Vena Lake Illegal sand mining is underway on the bed of Vena dam, off Amravati Road, some 25km from the city. Water resources department (WRD) had given permission to some local farmers to excavate silt from the dried up reservoir. However, some villagers are taking away sand as well. While silt is used in farms to improve their productivity, sand is much sought after commodity in the construction sector and fetches a good price. WRD officials were unaware of this fact.
Illegal sand mining is rampant in the district. Some influential politicians back the sand mafia as a result of which police and revenue officials turn a blind eye towards the illegal mining. Recently, revenue officials had charged Nandanvan police of shielding sand smugglers. They had tried to run over the officials but cops did not book the culprits under stringent sections.   https://timesofindia.indiatimes.com/city/nagpur/after-toi-alert-water-dept-official-to-act-against-illegal-sand-mining-in-vena-lake/articleshow/69257626.cms  (10 May 2019)
While water resources department (WRD) may not have found anybody excavating sand from bed of Vena dam, off Amravati Road, environmentalists say evidence is there for all to see. Green activist Seema Sahu had visited the dam on May 8 and seen labourers loading sand on three tractors. She visited the site on May 10 too and found that sand had been excavated from a large number of spots.
Sand is in heavy demand in the construction sector and fetches a good price. Illegal sand mining is rampant in the district and elsewhere. Recently, sand smugglers had tried to run over revenue officials when they were checking a truck.  https://timesofindia.indiatimes.com/city/nagpur/green-activist-confirms-illegal-sand-mining-in-vena-lake/articleshow/69274153.cms  (11 May 2019)
Karnataka Sand extraction near fish sanctuary halted tentatively The Department of Mines and Geology has passed an order to tentatively halt sand extraction from the Tunga in the vicinity of the Chibbalagudde fish sanctuary in Tirthahalli taluk. The 3-km stretch of the Tunga river near Chibbalagudde in Tirthahalli taluk hosts 27 varieties of fishes and has been declared as a fish sanctuary by the State government. The department had sanctioned permission recently for sand extraction from the Tunga bank in Dabbanagadde village located a few metres away from Chibbalagudde.
– Environmentalists had expressed apprehension that sand extraction here would loosen the river bank and alter the course of the river owing to which the fish in Chibbalagudde might migrate to other places or they might cease to exist. Residents of Chibbalagudde and surrounding places had requested the district administration to stop sand extraction to conserve the aquatic creatures here. The Hindu had also carried a detailed story in this regard on March 17. Following this, the Senior Assistant Director of Department of Fisheries had written to the Shivamogga Deputy Commissioner to stop the sand extraction activities in the vicinity of Chibbalagudde. Acting on the letter, the Deputy Commissioner had directed the department to take necessary action in this regard.
– The Senior Assistant Director of Mines and Geology, in an official order, has said that a joint spot inspection will be conducted soon by officials of the Mines and Geology, the Forest, and the Fisheries Departments to assess the impact of the sand extraction on the fish sanctuary. Based on the findings of the spot inspection, a detailed report will be submitted to the State government. Till the submission of the report, sand extraction in Dabbanagadde has been barred. https://www.thehindu.com/news/national/karnataka/sand-extraction-near-fish-sanctuary-halted-tentatively/article27041465.ece  (6 May 2019)
Andhra Pradesh Sand mining leads to water scarcity in villages With the excavation of sand in Tungabhadra going unabated, the villages situated on the banks of the river are facing drinking water shortage. A villager, stating the reasons behind the supply of water once in a week by panchayat, said the borewells dug in the river are taking 2 to 3 days to be filled. After the borewell is totally filled then the panchayat officials will supply water. He urged the officials concerned to stop the illegal sand mining at least in the summer season.
When The Hans India enquired about the illegal sand mining with Circle inspector Chalapathi Rao of Taluka police station, he said, "So far, we have caught more than 100 tractors and all cases pertaining to the seizure are pending in the court." Rumours agog that the Police department despite knowing about the illegal transportation of sand is turning blind eye on it. One can know how many tractors are plying every day with CCTV cameras installed at 'Y' junction in Munagalapadu. https://www.thehansindia.com/andhra-pradesh/sand-mining-leads-to-water-scarcity-in-villages-528154   (10 May 2019)
Probe ordered into illegal sand mining Acting on the complaints received over illegal sand mining activities in the downstream of Krishna river, District Collector Md Imtiaz ordered a departmental inquiry on May 7. The Collector further instructed officials concerned to file cases against errant sand miners for trespassing and illegally occupying government lands. 
The issue of encroachment and illegal sand mining recently came into notice of the Collector during cleanliness drive 'Krishnamma Suddhilo Nenu Saitham' when revenue officials found bulldozers excavating sand from Krishna river during their inspection and land survey as part of the drive.
During their investigation, the revenue officials found that some people, who are yet to be identified, claimed to have land pattas in survey number 95 and have been excavating sand with dredgers for the past two years without any requisite permission.  http://www.newindianexpress.com/cities/vijayawada/2019/may/08/probe-ordered-into-illegal-sand-mining-1974198.html   (8 May 2019)  
Tamil Nadu After accident, illegal mining stops in village near Pakkam lake Villagers of Sivanvoyal, 15 km from Avadi, have had to pay a heavy price to stop illegal sand mining in Pakkam lake, in their backyard. It is now, after years of plundering, that illegal mining has been forced to come to a screeching halt, albeit temporarily; but it has come after an accident. 
Early in April, 54-year-old Radhika (name changed) was returning home at Sivanvoyal by foot when she was knocked down by a truck carrying sand. While she survived, her ability to walk still remains to be seen. The narrow streets of Sivanvoyal is no space for coexistence of man and machine. "The lorries keep coming one after the other every day. We have completely lost our space, our peace of mind," said Vijaya Devi, a resident. Even in Radhika's case, it was when one lorry was trying to overtake another in the already narrow lane the accident occurred, said residents. 
Even as residents said they have always firmly believed the extraction of sand from Pakkam lake was illegal, district officials confirmed it. Tahsildar of Tiruvallur and a senior mining official said that no quarrying rights had been awarded for the lake. "We have not granted quarrying rights at the Pakkam lake. Any sand that has been taken out of there in the last many months, is illegal," said a senior official in the mines department at Tiruvallur. http://www.newindianexpress.com/cities/chennai/2019/may/06/after-accident-illegal-mining-stops-in-village-1973132.html  (6 May 2019)
Uttar Pradesh NGT seeks report over 'illegal sand mining' in Ghaziabad Following a plea alleging illegal sand mining in Yamuna river Ghaziabad by a private firm, the NGT has sought a report from a joint committee comprising representatives from various agencies under the state government.
The directions came when the green panel was hearing a plea that alleged "rampant illegal mining" in the Nauraspur village in Ghaziabad. The plea alleged that sand mining was being carried out by Omkar Lakshmi Shubham Private Limited, in violation of relevant conditions under the mining lease, consent to operate and the terms of the environment clearance issued.  https://www.thehindu.com/news/cities/Delhi/ngt-seeks-report-over-illegal-sand-mining-in-ghaziabad/article27052926.ece  (7 May 2019)
Haryana Several booked for obstructing removal of 'illegal bridges' Haryana Water Resources and Irrigation Department (WRID) officials on May 6 filed an FIR against unknown persons for allegedly obstructing government work when the officials had gone to dismantle some illegal bridges developed by miners on the Yamuna riverbed for extracting minerals. The incident had occurred on April 25 following which Radaur SDO Jaswinder Singh filed a complaint with the Yamunanagar police.
In the recent past, some major violations of NGT guidelines and Punjab and Haryana High Court orders were came to the light when five makeshift passages were found at different places across Yamuna river in the district. Rampal Kamboj, a Yamunanagar resident, had filed a civil writ petition in the Punjab and Haryana high court in 2018 against the illegal makeshift passages developed by the mining mafia.
Sources said when the WRID came to know about the petition, they removed the makeshift passages and same was told to the court on January 10, 2019. A local commissioner was also appointed by the court to ascertain whether the passage had been removed or not. But after sometime, another makeshift passage was developed at Kanalsi village. Sources said the makeshift passages developed at Bibipur, Kanhera, Kanalsi, Mandauli, and Pobari villages obstructed the natural water flow of Yamuna. https://timesofindia.indiatimes.com/city/gurgaon/several-booked-for-obstructing-removal-of-illegal-bridges-from-yamuna-riverbed/articleshow/69203978.cms  (6 May 2019)
Notice to XEN over illegal passages across Yamuna Nirmal Kumar Kashyap, regional officer, PCB, Yamunanagar, issued a show-cause notice to the executive engineer, Water Services Division, Jagadhri, in connection with the illegal makeshift passages and bunds found constructed across the Yamuna at several places in Yamunanagar district.
Sources said in compliance with a meeting held under the chairmanship of Kuldeep Singh, SP, Yamunanagar, on May 4, a team of local officials of the Irrigation Department and the HSPCB had visited several villages to inspect makeshift passages and bunds constructed illegally across the Yamuna in the district.
The team found illegal makeshift passages in Jathlana, Pobari, Bibipur, Kanalsi and Mandauli villages and bunds in Gumthala, Nagli, Pobari and some other villages that were creating an obstruction (blockage) in the Yamuna mainstream. After the visit, the regional officer of the HSPCB issued the show-cause notice on May 6. https://www.tribuneindia.com/news/haryana/notice-to-xen-over-illegal-passages-across-yamuna/771791.html  (12 May 2019)
4 passages across Yamuna destroyed The district administration, destroyed four of the five makeshift passages built across the Yamuna at different places in the district. A team of the administration led by Jasvinder Hooda, sub-divisional officer (SDO), Irrigation Department, destroyed the passages in Bibipur and Karhera villages. https://www.tribuneindia.com/news/haryana/4-passages-across-yamuna-destroyed/769755.html   (8 May 2019)
Passage across Yamuna river destroyed A team of the Yamunanagar administration led by Bilaspur SDM Girish Kumar destroyed one of the five makeshift passages constructed across the Yamuna. In gross violation of NGT guidelines and Punjab and Haryana High Court ruling, five makeshift passages were constructed using cement pipes, sand bags and soil. These passages posed a threat of diversion of the Yamuna and caused environmental damage. Sources said the passages largely facilitated the operation of mining contractors. https://www.tribuneindia.com/news/haryana/passage-across-yamuna-river-destroyed/768843.html   (6 May 2019)
– यमुना नदी पर खनन का ठेका लेने वाली कुछ कंपनियों द्वारा बनाए गए अवैध पुलों को सिंचाई विभाग की टीम ने लगातार तीसरे दिन भी तोड़ा। ऐसे अवैध बांध व पुलों का निर्माण खनन को सुगम बनाने के लिए नदी की जलधारा मोड़ने के लिए किया जा रहा है। वैसे ग्रामीण इसका बहुत पहले से विरोध करते आ रहे हैं, लेकिन अधिकारी चुप थे। जब आप नेता व दिल्ली सरकार में मंत्री मनीष सिसौदिया ने इस बारे में टिप्पणी की तो हरियाणा के अधिकारी सक्रिय हुए। चंडीगढ़ से आए आदेश के बाद सिंचाई विभाग व पुलिस की संयुक्त टीम बनाकर लगातार तीन दिन से अवैध पुलों को तोड़ने का सिलसिला जारी है। इस तरह के पुलों को तोड़ने की कार्रवाई कनालसी में बने अवैध पुल से शुरू हुई। पुल को तोड़ने के आदेश हाईकोर्ट ने भी दिए थे।  https://www.bhaskar.com/harayana/yamunanagar/news/haryana-news-on-the-third-day-the-irrigation-department-broke-two-illegal-bridges-on-yamuna-two-of-the-contractors-removed-themselves-084525-4509941.html  (8 May 2019)
More details in Hindi are here. https://www.bhaskar.com/union-territory/chandigarh/news/sisodiya-tweets-orders-were-issued-for-removal-of-illegal-bridge-over-officer-yamuna-no-action-due-to-non-fars-072029-4490813.html?ref=tpst-msn   
WETLANDS, LAKES, WATER BODIES
Karnataka 'Build channels to divert sewage, rainwater entering Bellandur and Varthur lakes' The former Lokayukta N. Santosh Hegde-led committee for rejuvenation of Bellandur lake, appointed by the NGT, on May 9 directed officials to construct temporary channels to divert rainwater and raw sewage entering Bellandur and Varthur lakes through storm-water drains (SWDs). Meanwhile, the committee also reviewed the encroachment clearance drive of SWDs linked to Bellandur and Varthur lakes and issued strict instructions to officials concerned to remove encroachments at the earliest. The committee's next meeting is scheduled for May 25.
Bangalore Development Authority (BDA) has already lowered the water level in Bellandur lake to rebuild a waste weir. Since mid-April, the outlet sluice gates of the severely polluted lake were being opened so that the water level would stay below the waste weirs. With over 150 million litres of treated sewage being diverted to Kolar daily from Koramangala– Challaghatta valley, residents around the lake said the entry of raw sewage has led to an increase in water hyacinth across the lake. https://www.thehindu.com/news/cities/bangalore/build-channels-to-divert-sewage-rainwater-entering-bellandur-and-varthur-lakes/article27084909.ece   (9 May 2019)
Uttar Pradesh NGT comes to rescue of Mathura water bodies Heritage water bodies of Radha Kund and Shyam Kund of Mathura are steeped in religious faith but have been cursed with slow death due to continuous discharge of sewage and domestic waste into them. A Ghaziabad resident and noted green activist Sushil Raghav has filed a petition in NGT that has passed an order on May 6 for a "joint inspection and action taken report from a Committee comprising UPPCB, DM, Mathura and Mathura Vrindavan Nagar Nigam within two months."  The NGT has further directed that UPPCB to be the nodal agency for coordination and compliance. Further hearing on August 21. http://delhincrnews.in/2019/05/08/ngt-comes-to-rescue-of-mathura-water-bodies/  (8 May 2019)
Rajasthan Why despite more rains, Ajmer lakes are drying up? Rather long essay about how there is increased rainfall in Ajmer over the last decade, but in spite of that, the farmers are not happy and water situation has not improved. https://scroll.in/article/922366/despite-more-rain-over-the-last-decade-rajasthans-lakes-are-running-dry-heres-why    (6 May 2019)
Uttarakhand Part Of Floating Restaurant Submerges In Tehri Lake Half of the floating restaurant, named Marina, submerged in the lake, said SDM Ajay Vir Singh, also the additional chief executive officer of Tehri Lake Special Area Tourism Development Authority. Efforts were under way to pull out Marina with ropes, wires and power boats, he said.
– The factors leading to the boat's submergence are being looked into, he said, indicating that the fall in water level could be one reason. The boat was not in use for months since its grand opening last year as no one came forward to take the facility on lease and operate it for tourists as planned by the state government. https://www.ndtv.com/india-news/part-of-floating-restaurant-submerges-in-uttarakhands-tehri-lake-2034426   (8 May 2019)
WATER OPTIONS
Maharashtra Peshwa-era water source rejuvenated by PMC  The underground duct, which supplied drinking water from Katraj Lake to Shaniwar Wada and the central Peth areas, was set-up in 1749-50 during the rule of Balaji Bajirao Peshwa. At around five feet in height and three feet in width, the duct still carries ample drinking water.
The Peshwa-era supply line that once catered to the demands of the city centre will now be used for the foreseeable future as well, shared authorities. For this, PMC has spent over Rs 20 lakh on equipment to lift water till the hill, where a plethora of plants require 10 lakh litres on a daily basis to thrive. https://punemirror.indiatimes.com/pune/civic/peshwa-era-duct-to-keep-taljai-green/articleshow/69242086.cms   (9 May 2019) 
Assam Traditional knowledge to the rescue in water scarce areas A centuries-old water management and distribution system, called dong, has become the lifeline for villages of Assam along the Indo-Bhutan border. Dongs are channels that originate at rivers and constitute a community-managed water distribution system. Government-installed tube wells in the area are defunct due to inaccessibility of groundwater. Dongs aid both agriculture and household needs.  https://india.mongabay.com/2019/05/traditional-knowledge-to-the-rescue-in-water-scarcity-hit-assam/  (2 May 2019)
Gujarat Zeel-Virda Amazing traditional water harvesting system in Banni How the Maldhari (Pastoralist) of Banni Grassland creating their own water resources to fight with water scarcity for animals and human bings.
This systems known as: ABATH' they collectively dig the well (virda) and fond sweet water. They do not depends on others, through this systems they survive them selves and their thousand of animals. you can share this links with others see the video link below.
https://www.youtube.com/watch?v=FehHdAph9O4&feature=youtu.be 
https://www.youtube.com/watch?v=BhhSpmNOfcI&feature=youtu.be 
https://www.youtube.com/watch?v=7FGY8E6gfJQ&feature=youtu.be 
https://www.youtube.com/watch?v=XFA1HqTR7Bc&feature=youtu.be
Bundelkhand Akash Chaurasia, a millionaire farmer Example of how a farmer with 2.5 acre in Bundelkhand's Sagar district practices multi layered organic farming: https://www.downtoearth.org.in/video/agriculture/akash-chaurasia-a-millionaire-farmer-from-bundelkhand-64365  (7 May 2019)
Chennai New ground water recharge technique Environmentalist Foundation India has recently started restoring a waterbody in Ambattur in Chennai, with special focus on replenishing the aquifer. During this, a new type of recharge well called the central circular recharge pit, was installed to increase groundwater recharge. Also, restoration works for another waterbody in Alapakkam near Tambaram, has started. http://www.newindianexpress.com/cities/chennai/2019/may/07/efi-deploys-new-technique-to-maximise-groundwater-recharge-1973598.html   (7 May 2019)
Uttar Pradesh Noida all set to 'top-up' its depleting ground water tables  Noida Authority has decided to recharge its depleting ground water tables. It will install nearly 200 rainwater harvesting pits by June end. As per recent data from the Central Ground Water Board, the ground water level in Noida has been dropping at an estimated average of 1.5 metres annually for the past five years. http://www.newindianexpress.com/nation/2019/may/09/noida-all-set-to-top-up-its-depleting-ground-water-tables-1974385.html  (9 May 2019)  
GROUNDWATER
National NGT pulls up Centre for failing to take steps Noting that the NGT had earlier directed the MoEF&CC to constitute an expert committee and to issue an "appropriate policy for conservation of groundwater with robust institutional mechanism for surveillance," the green panel observed that the Centre had failed to "perform its duty".
"Unfortunately, the MoEF&CC has failed to perform its duty for which no explanation has been furnished. The committee has not yet given its report. We do not appreciate such attitude of government departments when under a statutory enactment violation of this Tribunal is a criminal offence," observed a Bench headed by NGT Chairperson Justice Adarsh Kumar Goel.
The Bench also noted that the Ministry constituted the committee on March 29 despite directions to constitute it within two weeks January 3.  "Lack of sensitivity of serious issues of environment such as fast depleting groundwater is a matter of concern," the Bench said.
Directing the committee to furnish the report by June 30, the Bench added, "If report is not so furnished, the Joint Secretary concerned of MoEF&CC may remain present in person before the Tribunal with the report and explanation why action be not taken for violation of orders of this Tribunal." Additionally, the NGT pulled up the CPCB for providing an incomplete report on the assessment of environmental compensation to be levied for illegal extraction of groundwater.
"The compensation to be recovered for illegal extraction has to be deterrent specially when it is for commercial or industrial purpose and linked to the quantum of groundwater extracted and the period for which such extraction takes places. Scenario analysis with robust scientific logic is required for all the classes considered in comparable terms which have not been done in the present report," the Bench said. The CPCB was also directed to furnish the report on or before June 30. https://www.thehindu.com/news/cities/Delhi/groundwater-issue-ngt-pulls-up-centre-for-failing-to-take-steps/article27085582.ece  (10 May 2019)
Maharashtra Seminar in Pune busts myths about groundwater recharge Importance of hydrogeological studies, survey, aquifer mapping, intake test for selecting recharge areas was highlighted by hydro geologists Himanshu Kulkarni, executive director, advanced centre for water resources development and management, and Shashank Deshpande, groundwater scientist, ex-senior geologist, groundwater surveys and development agency, government of Maharashtra.
"The success of groundwater recharge depends on a scientific approach to hydrological studies for which Maharashtra groundwater recharge department has been constituted. There is a concept known as groundwater aquifers and just digging bore wells or rainwater harvesting will not help, till we understand the absorption capacity of the soil, strata and rock profile in our area," he said.  https://www.hindustantimes.com/pune-news/seminar-in-pune-busts-myths-about-groundwater-recharge/story-mJsRQwgy3ZFVaM00ZWlRfP.html  (5 May 2019)
43 villages in Pune district show severe groundwater loss The groundwater table in 43 villages in Pune district has fallen by at least three metres, according to the annual report of the state's groundwater surveys and development agency (GSDA). The report identifies a fall by three metres or more in the groundwater level as a "severe" water situation. These 43 villages are spread across seven out of 14 tehsils of in the district, where the ground water levels have fallen by between one metre to three metre.
In Pune district, groundwater depletion was recorded in Ambegaon and Indapur tehsils where 78 villages are affected; followed by Shirur, where 63 villages are experiencing a depletion; 49 villages in Baramati and 48 villages from the Velhe tehsil are also in the depletion category. As per GSDA, all these tehsils suffered a rainfall deficit of at least 20 per cent in the monsoon last year (2018). https://www.hindustantimes.com/pune-news/43-villages-in-pune-district-show-severe-groundwater-loss/story-K5xZddb1DocsMksUlJU5JI.html  (6 May 2019)
Groundwater depletes in 279 talukas, Marathwada worst hit Of the 353 talukas, 279 have experienced depletion, with parts of north Maharashtra and Marathwada worst hit. Of the 76 talukas in Marathwada's eight districts, 72 are facing serious depletion in groundwater levels, with more than 5,000 villages in this region recording a dip of more than one metre when compared to the five-year average.
In 2,642 villages across the state, groundwater levels are more than 3 metres lower than the five-year average, raising critical questions on overexploitation of the resource, on possible damage to aquifers and on long term availability of water on these regions.
Over half of these, 1,467 villages, are in Marathwada — the largest concentration of them in Beed, Osmanabad and Aurangabad districts. Another 1,333 villages in the region have recorded groundwater depletion by between 2 and 3 metres from the five-year average.. https://indianexpress.com/article/cities/mumbai/groundwater-depletes-in-279-talukas-marathwada-worst-hit-5716008/  (8 May 2019)
Andhra Pradesh Groundwater table crisis hits sweet lime growers Farmers in Mukundapuram village (in Garladinne mandal of the Anantpur district in Andhra Pradesh) are forced to buy water spending thousands of rupees to save trees in their sweet lime orchards from withering away. http://www.newindianexpress.com/states/andhra-pradesh/2019/may/06/groundwater-table-crisis-hits-andhra-pradesh-sweet-lime-growers-1973267.html  (6 May 2019)
Anantapur Borewells dry up as groundwater levels go down Deep depletion of groundwater sources has adversely affected more than 75,000 borewells which dried up in the current summer and kharif season in Anantapur district alone. Shockingly, groundwater table depleted to five more metres when compared to that in 2018 as water was available at an average of 25.38 metres depth as against 19.47 metres in April 2018. Havoc situation was witnessed in several mandals that have been facing serious drinking water crisis.
Groundwater Department noticed that water-levels  had gone down to 58 metres depth in Gummagatta mandal, followed by Agali, Yadiki, Lepakshi and Gandlapenta mandals  which had water at 50 metres depth. Even as Krishna water got diverted to few parts of Lepakshi mandal two months ago, groundwater levels did not improve. Water level depleted to 40-50 metres depth in Amarapuram, OD Cheruvu, Roddam, and Hindupur mandals.
Groundwater Department's deputy director Purushotham Reddy observed that the situation was worse than in 2018 where groundwater was available at 19.47 metres but the situation turned alarming as water-level went down to 25.38 metres.
Only those mandals and villages closer to PABR, HNSS reservoirs and main canals have sufficient groundwater and water table is available at less than 10 metres depth. Average water table was recorded at a depth of 10.22 metres in January 2011 and fluctuated to 12.70 metres by April 2011. Situation was also worse in 2017 when average water-level was available at a depth of 25.94 metres. The experiment of rain guns by the state government reportedly failed to yield minimum results to save existing crops and orchards from scorching Sun. https://www.deccanchronicle.com/nation/current-affairs/070519/anantapur-borewells-dry-up-as-groundwater-levels-go-down.html  (7 May 2019)
Tamil Nadu Chennai Residents Blame Metro Tunnel For Groundwater Depletion As Chennai faces an unprecedented drinking water shortage, residents in many pockets of the city blame the Chennai Metro Rail's underground tunnel for aggravating the crisis. Not far from the Nandanam Metro Station in Chennai, residents in Bakthavatsalam Street say the underground tunnel has led to the depletion of groundwater in their area.
Vijay, a local, says he was compelled to spend Rs. 1.5 lakh for installation of a 9,000-litre underground tank at home. "Before the metro project started, there was never a water shortage… no matter how severe summer was," he recalls. Rajeswari, another resident, says, "The government should commission a study on groundwater depletion before it is too late."
The 45-km Chennai metro network has a 24-km-long underground tunnel which will further expand. Chennai Metro's MD Pankaj Kumar Bansal told NDTV such issues have not been faced in other states. "Presently we can't comment as no research has been done on this. We haven't heard of such issues due to metro projects in other states where metro trains have been operational for much longer," he said. https://www.ndtv.com/tamil-nadu-news/chennai-residents-blame-metro-tunnel-for-groundwater-depletion-2035543  (10 May 2019)
Maharashtra Villages facing widespread groundwater depletion Groundwater levels in 2,642 villages in Maharashtra are at least three metres below normal, as of March 2019. A total of 3,186 villages are experiencing a drop in groundwater levels of between two metres to three metres; and 8,380 villages have the groundwater level down by between one metre and two metres below normal. These are the latest findings of the state groundwater surveys and development agency (GSDA) which will soon be published in its annual report for 2018-2019. https://www.hindustantimes.com/pune-news/maharashtra-villages-facing-widespread-groundwater-depletion/story-JmJqtoIeQhclqK6uYffQHP.html  (4 May 2019)
Uttar Pradesh Stop groundwater misuse, experts urge all parties Rapid depletion of groundwater levels across the city has prompted a group of water conservationists to appeal to all political parties to give the alarming issue a place on their poll agenda.
Hydrogeologist RS Sinha, former senior engineer Central Ground Water Board BB Trivedi, environmentalist and BBAU professor Venkatesh Dutta and environmentalist Farukh Rahman Khan, who are all members of the Ground Water Action Group, have in an open letter exposed "the grim situation".
According to hydrogeologist Sinha, the ideal groundwater level is 5.8 metres below the surface. But, indiscriminate use has caused the level to plummet up to 14 metres in many places, he pointed out. The situation is alarming because 40% of Lucknow's total 30 lakh population is dependent on groundwater, drawn through tube wells and submersible pumps, to quench their thirst. https://timesofindia.indiatimes.com/city/lucknow/stop-groundwater-misuse-experts-urge-all-parties/articleshow/69182063.cms  (5 May 2019)
Bihar Falling groundwater levels add to people's woes in Patna CGWB regional director A K Agrawal explained that the water table in and around Patna had declined by more than 10 metres in the last few decades. "Earlier, people used to extract water from a depth of 70 feet, but now they are extracting it from a depth of more than 300 feet, that too, by jet submersible pumps," he said.
CGWB scientists point out that excessive exploitation of groundwater resources in some localities has resulted in localised stress on them. This has lowered the water table and deteriorated the groundwater quality. The table has gone down by more than 20 feet in the last four decades because of the ever-increasing consumption of groundwater in the city.In Patna district, Danapur and Bihta blocks fall under the dark and over-exploited categories, respectively in terms of groundwater exploitation.
Surprisingly, water supply is not an issue to be debated upon by the people engaged in campaigning for the candidates contesting the ongoing Lok Sabha elections.
Environmentalist Mehta Nagendra Singh told this reporter that premature death of various water bodies in the city during the last five decades had accentuated the water crisis. There were ponds and ditches all over, but most of the surface water bodies were either reduced to sewage and waste disposal dumps or overtaken by human settlements. https://timesofindia.indiatimes.com/city/patna/falling-groundwater-levels-add-to-peoples-woes-in-city/articleshow/69240783.cms  (9 May 2019)
Kerala CGWB to check for uranium in groundwater This is part of a nationwide exercise launched after uranium contamination was detected in water samples from aquifers elsewhere in the country, V. Kunhambu, director, CGWB Kerala Region, said. "Uranium has not been reported in groundwater in Kerala. But we have included it in our tests here after its detection in other parts of the country," Mr. Kunhambu said.
Generally, CGWB scans water samples for sodium, magnesium, calcium, iron, fluoride, nitrate, phosphate, chloride, arsenic, boron, radon, electrical conductivity and total dissolved solids. These tests are conducted by CGWB. For ascertaining whether uranium is present, samples will be sent to the Bhabha Atomic Research Centre, Mumbai. https://www.thehindu.com/news/national/kerala/cgwb-to-check-for-uranium-in-groundwater/article26932945.ece  (24 April 2019)  
Opinion Revisiting the shallow aquifer S. Vishwanath The Central Groundwater Board has brought out an information booklet on the groundwater situation of Bengaluru (Urban) District. The booklet is downloadable and is on the web here http://cgwb.gov.in/District_Profile/karnataka/2012/BANGALORE_URBAN-2012.pdf).
Though dated to the year 2012 it has some very good information leading to help understand the groundwater situation of Bengaluru and its potential. As per the booklet the total area of the district is 2,190 sq. km. and the rainfall is given as 1,049 mm.
The total annual replenishable groundwater is given as 11,723 hectare metres. If a quick calculation is made of the total annual rainfall and the rainwater that replenishes groundwater it will be seen that only 5.35 % of the rainfall actually reaches groundwater. As the city urbanises and concretises, this percentage will become even less.
The 11,723 hectare metres translates to 1,17,230 million litres which means that if we draw the annual replenishable groundwater we should only be taking out 321 million litres daily. One estimate is that we pump out 400 million litres to 800 million litres per day in the city alone. There is therefore a fall in the water table, especially in the city periphery, and alarm bells ring out warning that Bengaluru can run out of groundwater by 2020. https://www.thehindu.com/life-and-style/homes-and-gardens/revisiting-the-shallow-aquifer/article27024811.ece  (3 May 2019)  
URBAN WATER
Bengaluru Growing water crisis Anirudhan said that the city is a dry, elevated plateau that was made habitable by the wisdom of the natives, who planted trees and forests to attract rains, and built lakes to harvest rain water. The fallacy of modern engineering approach in problem solving has reversed this wisdom and made the situation worse in the past 50-100 years. "We need to pass laws that incentivise reviving of local water resources, and penalise use of imported water. Carbon fines need to be imposed on water that needs to travel. https://www.news18.com/news/india/on-verge-of-acute-water-crisis-bengaluru-may-turn-uninhabitable-in-next-few-years-warn-experts-2130111.html  (6 May 2019)
Udupi Looming water scarcity District authorities in Udupi on May 6 have taken the drastic step of pumping water from holes in the riverbed of the Swarna river to ensure sufficient water supply this month. A team from the Udupi City Municipal Council along with experts were posted at the Baje dam near Hiriyadka in the district to begin the process of channelling the water from the holes in the riverbed. The holes refer to ponds where water from the river accumulates.
Water from holes in areas like Shiroor and Puttige will be accumulated and treated at the Baje reservoir before it is supplied to meet the water demands of Udupi and neighbouring areas. The district has been plagued by water scarcity during the summer months for the last few years. At the Baje reservoir, the water level needs to be 1.7 metres in order to be drawn. Currently, the water is at 1.2 metres only. https://www.thenewsminute.com/article/udupi-stares-water-scarcity-municipal-council-taps-swarna-river-meet-water-needs-101384  (7 May 2019)
Erode Residents fear water supply contamination from Cauvery The Erode civic body draws about 54.09 million litres per day of water from River Cauvery and also from borewells that are supplied to residents in the 60 wards. Since the discharge from Stanley Reservoir in Mettur was stopped for irrigation and water is released only for drinking needs, the flow of water in the river is very low.
Pichaikaran Pallam Canal and Sunnambu Odai that carries industrial effluents enter the river near the pumping station located at Vairapalayam causing fear among the people that polluted water is drawn and being supplied to them. Residents wanted the pollution to be stopped at least during summer when the flow in the river is very low. Residents said that they cannot store the water in the containers and drink it for many days due to its colour and bad odour. https://www.thehindu.com/news/cities/Coimbatore/corporation-allays-residents-fear-on-drinking-water/article27073130.ece  (8 May 2019)
Chennai City lakes drying up The city requires 850 million litres of water, but the government is able to provide only 500 million litres. Of the four lakes which provides water to the Chennai, only one lake has not dried up and is able to provide the water. https://www.timesnownews.com/mirror-now/in-focus/article/chennai-stares-at-severe-drinking-water-crisis-people-forced-to-pay-bribe-to-get-water/414336   (7 May 219)
Corporation's water ATM plan stumps Metro Water The Chennai Corporation's plan to introduce low-cost water ATMs in 200 wards of the city has left Metro Water officials stumped. The official announcement has been withheld due to the Model Code of Conduct but water suppliers in the city are already alleging that the decision lacks any practicality.
According to reports, the water ATMs will be set up in 800 locations and will be similar to existing structures in other municipalities and panchayats under the Commissionerate of Municipal Administration (CMA). They will be set up under a public-private partnership and offer water at Rs 7 per 20 litres. It is expected to help at least 10 lakh families reduce dependency on water cans. Such units have already been installed in Tambaram, Chengalpattu and Poonamallee. https://www.thenewsminute.com/article/where-will-water-come-chennai-corporation-s-water-atm-plan-stumps-metro-water-101667  (12 May 2019)
Madurai Drinking water shortage due to poor planning, say residents For the second consecutive day, residents, mostly women and children, thronged the head post office and blocked the road with empty pots, demanding the Dindigul Corporation authorities to immediately set right the issue. Imperfect planning and lack of accountability among civic authorities have resulted in poor distribution of drinking water in Dindigul, the public complained.
Residents from YMR Patti said that the Corporation had laid new pipeline under the JICA project and assured that Cauvery water would be supplied through it. But snags had developed in the new line. Hence, they appealed to the residents to supply water through the old pipeline. But they were told that it had been dismantled.
"Almost for six months, we have not been getting water properly," said Rajeswari, a resident, who was part of the agitation. "Initially, when there were interruptions, the officials said that new pipeline was being laid. So we waited. However, once the pipes were laid, there was no water. When we asked the officials, they said trial run was under way. So, again, we waited patiently. Now, with summer at its peak, there is still no sign of water coming and hence we were forced to agitate," she said. https://www.thehindu.com/news/cities/Madurai/drinking-water-shortage-is-due-to-poor-planning-say-residents/article27103833.ece  (11 May 2019)
Vijaywada Construct check dam to mitigate water crisis With the onset of summer and increasing water scarcity in Vijayawada, Taxpayers' Association (TPA) has urged the State government to construct check dam near Prakasam Barrage or Yanamalakuduru with capacities of 5 TMC each to overcome water crisis.
TPA secretary MV Anjaneyulu said the undivided Andhra Pradesh government's proposal to construct a check dam downstream Prakasam Barrage to augment drinking water supply in the city is still on papers as a result of which the situation is becoming worse every summer. Association president V Sambi Reddy claimed that not only Vijayawada but majority of the districts of the State are facing similar problems due to dip in groundwater levels and cited examples of Tiruvuru, Mylavaram and Gampalagudem, where water was being supplied through tankers on alternate days to mitigate the crisis. http://www.newindianexpress.com/cities/vijayawada/2019/apr/24/construct-check-dam-to-mitigate-water-crisis-vijayawada-taxpayers-association-1968253.html  (24 April 2019)  
Mumbai After 9-yr struggle, Darukhana slums to finally get water soon Thanks to efforts of Water Rights Activists  of Paani Hak Samiti: Nine years after they first approached the authorities for a water connection, the wait will soon be over for 15,915 slum-dwellers in the shanties of Darukhana in Sewri. The Brihanmumbai Municipal Corporation has almost finished laying 4.3km of new water pipelines in Darukhana, which includes areas such as Kaula Bunder, Coal Bunder and Lakri Bunder.
The work of laying pipelines has been going on since March, at a cost of Rs5.54 crore, after the Pani Haq Samiti got NOC from the Mumbai Port Trust, which owns the land, in 2019. The Samiti has been fighting for equitable water distribution in the city for years and has been following up with the Darukhana issue since 2010.  https://www.hindustantimes.com/mumbai-news/after-9-yr-struggle-darukhana-slums-to-finally-get-water-soon/story-qzC22DiN5gMdTGw3mw5KuN.html   (12 May 2019)
WATER POLLUTION
National NGT rejects environment ministry's weak norms, dictates strict standards Since 1986, the sewage treatment norms for BOD (mg/l) stood at <30, for COD (mg/l) <250, TSS (mg/l) <100, total Nitrogen (mg/l) <100, Ammoniacal Nitrogen (mg/l) <50, whereas no limit was fixed for total Phosphorus, which is measured in mg/l, and fecal Coliform measured as MPN/100 ml — Most Probable Number per 100 ml. The ministry in its November 2015 draft notification proposed to be make the norms significantly more stringent at such levels as BOD <10, COD <50, TSS <20, total Nitrogen <10, Ammonical Nitrogen <5 and fecal Coliform at <100.
– However, in October 2017, the ministry issued a notification in which all the norms were drastically relaxed — BOD at <30, TSS at <100 and fecal Coliform at <1000 — with no limit included for COD, total Nitrogen, Ammoniacal Nitrogen and total Phosphorus.
– This led to a challenge to the notification before the NGT. The tribunal then rejected the notification and ordered the environment ministry to issue a new notification with norms prescribed by it as per recommendations of an expert committee that was formed by it during the course of the petition. The expert committee comprised nominees from IIT Kanpur, IIT Roorkee, NEERI and CPCB.
– The Committee recommended norms that were almost identical to those that proposed by the ministry in its November 2015 notification.
– The National Green Tribunal has rejected a notification issued by the MoEF in which it significantly relaxed sewage treatment norms in the country. The tribunal then prescribed stringent norms for sewage treatment in the country, on the basis of a report of an expert committee, and directed the ministry to issue a fresh notification within a month's time. The principal bench of the NGT, led by Chairperson Adarsh Kumar Goel, passed the order on April 30, acting on a petition moved by one Nitin Deshpande. https://indianexpress.com/article/cities/ahmedabad/sewage-treatment-ngt-rejects-environment-ministrys-weak-norms-dictates-strict-standards-5715884/   (8 May 2019)
Switching to new norms for all existing and upcoming STPs is going to be a mammoth task. As per a 2015 CPCB report, there are 522 operational STPs in the country, and by its own admission, at least 39 per cent of these do not conform even to the relaxed standards. https://www.downtoearth.org.in/news/waste/after-ngt-asks-stps-to-go-back-to-old-norms-a-new-dilemma-64412  (8 May 2019)
CPCB & SPCBs Have Statutory Powers To Take Remedial Steps To Check Air & Water Pollution: NGTorder (Jan 2019) about air and water pollution due to thermal power plants in Singrauli (MP) and Sonebhadra in UP, including pollution of Rihand dam. It underlines that CPCB and SPCB has statutory powers to take remedial measures to check air and water pollution. https://www.livelaw.in/news-updates/cpcb-spcbs-have-statutory-powers-to-take-remedial-steps-to-check-air-water-pollution-ngt-144942  (10 May 2019)
WATER
Gujarat Govt yet to uncork water policy The first draft of the policy was prepared in 2014-15 but it never made it to the cabinet. Since then, the draft policy has been awaiting the cabinet's approval. A senior officer privy to the development said, "The policy was first initiated in 2013-14 when the present PM Narendra Modi was the Gujarat CM. However, for one or the other reason, still today, the government has not finalized or notified the draft water policy. The last state water policy draft was prepared in June 2018. https://timesofindia.indiatimes.com/city/ahmedabad/gujarat-govt-yet-to-uncork-water-policy/articleshow/69298897.cms   (13 May 2019)
Paryavaran Mitra asks Govt to provide details of the claimed water conservation work in the interest of transparency.  https://www.counterview.in/2019/05/upload-details-with-photographs-of.html    (9 May 2019)
Andhra Pradesh Woman dies during fight over water A woman who recently gave a birth to child died of injuries caused during a scuffle over drinking water at Lakshmi Nagar May 10. The victim, Moula Bi, 25, suffered injuries during a fight between her family and another family over getting water at a public tap, succumbed to them later. https://www.thehansindia.com/andhra-pradesh/woman-dies-during-fight-over-water–528510   (11 May 2019)
DELHI WATER
Gadkari says will rid Delhi of air and water pollution in 3 years Delhi will be completely free of air and water pollution in the next three years, Union minister Nitin Gadkari said on May 9. The government, he said had taken up projects worth Rs. 50,000 crore to decongest Delhi. The Union minister for water resources, river development and Ganga rejuvenation said to free Delhi of pollution, his ministry had taken up 13 projects worth Rs. 4,500 crore in the Yamuna river under Namami Gange and sold dirty water to Indian Oil for Rs. 20 crore. https://www.ndtv.com/delhi-news/nitin-gadkari-says-will-rid-delhi-of-air-and-water-pollution-in-3-years-2035429  (9 May 2019)
Urban forests: Grow one in just three years  Afforestt began by draining and cleaning the swamp created by the Barapullah. The saplings, which were planted in July 2018, are now around six feet high and on their way to greening a small part of the floodplains of the Yamuna. https://www.civilsocietyonline.com/environment/urban-forest-grow-one-in-just-three-years/   
AGRICULTURE
Punjab CM announces early sowing of paddy from June 13 The farmers of Punjab will be allowed to sow paddy from June 13 a week earlier from the scheduled date of June 20, CM Amarinder Singh announced on May 6 at a rally in support of Congress candidate from Sri Anandpur Sahib. https://www.tribuneindia.com/news/punjab/punjab-cm-amarinder-announces-early-sowing-of-paddy-from-june-13/769095.html  (6 May 2019)
Karnataka Cane growers to explore legal options as dues touch ₹102 cr. Frustrated over sugar factories not paying pending dues for supply of sugarcane, farmers in south Karnataka's 'sugar bowl' Mandya have decided to explore legal options, including filing police complaints, against two private sugar mills. The four sugar mills that are functioning in the district owe farmers ₹102.35 crore. The dues have not been cleared though dozens of agitations have been staged and memoranda submitted for several months now.
A total of 100 growers had recently approached the police with individual complaints against NSL Sugars and Chamundeswari Sugar mills. However, senior police officials intervened and assured the farmers of getting their dues before Monday, Ningappaji, treasurer, Karnataka Rajya Raitha Sangha (KRRS) told The Hindu. According to data accessed from highly-placed sources in the district administration, the four operating mills had procured sugarcane worth ₹573.06 crore from the growers during the crushing season of 2018-19. However, only ₹ 470.71 crore was paid till April 22. https://www.thehindu.com/news/national/karnataka/cane-growers-to-explore-legal-options-as-dues-touch-102-cr/article27051653.ece   (6 May 2019)
Himachal Pradesh Government asks locals, tourists to stay away from river Beas  In an advisory, Kangra district administration on May 5 asked locals and tourists to stay away from river Beas due to increase in water levels. Due to increasing water levels, the gates of Pandoh Dam on the river may be opened at any point of time and the advisory has been issued to avert any mishap, SDM, Dehra (Kangra), Dhanver Thakur said. The water levels have increased due to melting of snow on the peaks in the catchment area of the river, he said. https://economictimes.indiatimes.com/news/politics-and-nation/government-asks-locals-tourists-to-stay-away-from-river-beas-in-himachal-pradesh-due-to-rising-water-levels/articleshow/69205390.cms   (6 May 2019)
DROUGHT
National Declining levels in rivers, dams spark water crisis fears India's major reservoirs and river basins has fallen to 21% of its average for the last 10 years, pushing thousands of villages across western, central and southern India towards a possible water crisis. According to data released by the CWC on April 26, the water level in reservoirs in Maharashtra was 40% less than normal, in Gujarat – 29%, in Uttar Pradesh – 37%, in Andhra Pradesh – 84%, in Telangana – 28%, in Tamil Nadu – 19%, in Rajasthan – 6%, and 4% lower than normal in Chhattisgarh and Madhya Pradesh.
The CWC data also shows that, except the Indus, the Narmada, and the west-bound rivers of the south, the water level in all the river basins is less than the average of the last 10 years — the worst affected are Kutch, Tapi and Sabarmati in Gujarat; Godavari, Krishna and Cauvery in southern India, and the Mahanadi from Chhattisgarh to Odisha in eastern India. Experts suggested the situation may be more worrying than the data suggests.
According to IMD, the pre-monsoon rainfall from March to April — critical to agriculture in several parts of the country — has recorded a 27% deficit. An analysis by scientists at the IIT, Gandhinagar, suggests that about half of the country is in the grip of a drought.
Two Gujarat government officials said that deficit rains last monsoon (27 percentage points below average) and almost no rainfall in the last 45 days have started taking toll on the arid parts of the state even as the summer is yet to peak. Rural parts of districts, mostly in west and north Gujarat, are staring at a drought-like situation with Kutch the worst-hit, one of the officials cited above said.  Gujarat's biggest district spread across nearly 46,000 sq km, Kutch was proclaimed 'scarcity hit' by the state government last October, and the designation was extended for six months this January.
In Maharashtra, the Marathwada and Vidarbha region are facing a drought-like situation, according to the state government. Farmers such as 75-year-old Bhagwat Pawar, who has seen the 1972 drought that affected about 50 million people and killed over 100,000, described the ongoing drought as one of the worst.
In Madhya Pradesh, 119 urban local bodies (ULB) out of 378 and about 4,000 villages out of about 12,000 are facing a water shortage. Of the ULBs, 273 are getting water supply daily, while 99 are drawing water every other day, 14 urban bodies are getting water after an interval of two days, and ULBs after three days, government officials said.
According to IMD, 2019 is an El Nino year — in the 135 years between 1880 and 2014, around 90% of all evolving El Nino years recorded below normal rainfall, and 65% experienced droughts. Six of the worst droughts in the country since 1871 have been triggered by El Nino — the most recent being in 2009, when 58% of country's 514 meteorological districts received scanty rainfall. The last major El Nino event, which ended in 2016, lasted for two years and caused heatwaves all around the world and in India. https://www.hindustantimes.com/india-news/declining-levels-in-rivers-dams-spark-water-crisis-fears/story-CNG649EP2juk5vopWV8twI.html  (29 April 2019)
Gujarat Narmada dam: no water for farmers Despite surging water in Sardar Sarovar Dam that has taken the water level to 119.48 metres, farmers in Gujarat, who depend on Narmada canal water for irrigation, are facing severe water crisis this summer. To top it, SRPF personnel are keeping a close watch on those siphoning water from the canal, which is also called the "lifeline of Gujarat". The dam had stopped supplying water for irrigation in February end, much ahead of the March 15 deadline announced by the state government.
According to the officials of Sardar Sarovar Narmada Nigam Ltd (SSNNL), which administers the dam and the canal network, notices were issued to farmers on January 22, informing them of the cut in irrigation water and advising them not to sow summer crops. However, despite the steady inflow of about 5,500 cusecs of water on an average from Indira Sagar dam in Madhya Pradesh since March, the farmers have not received any relief. Farmers have been served notices to withdraw pumps from canals, right from Kevadia to Banaskantha. https://indianexpress.com/article/india/water-crisis-narmada-dam-nearly-full-but-no-water-for-farmers-5710708/  (5 May 2019)
Power generation from Narmada dam hits a 15-year low Hydro power generation from the "lifeline of Gujarat"— the Sardar Sarovar Project (SSP) on Narmada river — has been decreasing in the last five years with 2018-19 registering lowest ever figure of 594.790 million units since 2004-05.
According to a report by the Narmada Control Authority (NCA), 2016-17 was the only exception to the trend of falling power generation in this period. Total 2909.433 million units (MU) were generated in 2014-15, 2149.007 MU in 2015-16, 3209.301 MU in 2016-17, 939.440 MU in 2017-18 and 594.790 MU in 2018-19.
Officials ascribe it to scanty rainfall in the last five years and lesser number of "overflowing days", a necessary requirement for hydro power generation. Also, the height of the dam increased to full 138.68 metres in June 2017, substantially increasing the water storage capacity of the project.
At 1,450 MW, SSP has fifth largest installed hydropower power generation capacity in India. However, increase in the dam height prevented the water from overflowing, reducing chances of water reaching the River Bed Power House (RBPH) which can generate 1200 MW. The rest of the 250 MW is generated from Canal Bed Power House (CBPH) when water is released from the dam into the canals.
What government says- Commenting on lower power generation, Gujarat Deputy CM Nitin Patel said, "Currently, we are facing a drought-like situation. We are not able to generate electricity from SSP because of less water in the canal. The river has still survived because it is Narmada, otherwise things could have been worse. We are spending a lot to revive affected villages and have prepared contingency plans to supply water till July."
What officials say– Chairman of the Sardar Sarovar Narmada Nigam Limited S S Rathore explained, "Due to less rainfall, the number of 'overflowing days' were less. Moreover, the increase in the dam height also prevented the water from overflowing, resulting in less rotation of turbines and overall low generation of energy." He added that unless the rainfall in Madhya Pradesh is significant, the rainwater preserved in Gujarat does not make a huge difference with its 2.5% catchment area.
The NCA report also reveals that the average annual energy generation from 2014-15 to 2017-18 has reduced by 40% compared to the average annual energy generated from 2009-10 to 2013-14. The reduction in energy generation comes despite the project getting 75% more average annual grant from the Centre after BJP came to power at the Centre in 2014, as compared to UPA's regime. https://ahmedabadmirror.indiatimes.com/ahmedabad/cover-story/power-generation-from-narmada-dam-hits-a-15-year-low/articleshow/69241649.cms  (9 May 2019)
Now, Mahi river feeds Narmada main canal to meet drinking water needs In an attempt to satiate the drinking water requirements of two-thirds of Gujarat's population, the state government, for the first time, has begun diverting water from Mahisagar river basin to the Narmada main canal, which primarily feeds'state's drinking water-grid.
Faced with acute shortage of Narmada water, the government has started an inter-basin transfer of water, by "lifting" over 350 cusecs (cubic feet per second) from the Mahi right bank canal (lying in east-west direction) and dumping it into the Narmada main canal, which passes 22 metres above Mahi canal in north-south direction at Padal village of Kheda district, located about 90 km from Ahmedabad district.
"About four crore people in Gujarat or two-thirds of the state's population currently get Narmada water. Now, water from Mahisagar river is being used for the first time to feed the Narmada-based drinking water system. This water transfer is taking place by drawing water from Mahi Right Bank Canal using submersible pumps and releasing it into the Narmada Main canal at Padal where both these canal systems intersect each other," MB Joshi, General Manager (Technical), Sardar Sarovar Narmada Nigam Ltd, told The Sunday Express. The new infrastructure costs over Rs 26 crore. This is in addition to an existing system through which excess Narmada water is drained into Mahi river.
"Just like we have a structure to release water from the Narmada main canal into the Sabarmati river, similarly, here too we had built an escape structure to release excess water from the Narmada main canal into the Mahi canal. This year, since it is a distress year for Narmada, we do not have much water in the Narmada main canal. But we have excess water in Mahi and so we have built a new infrastructure at the same spot to lift Mahi water and put it into the Narmada main canal," Joshi added, referring to the existing two radial gates (which currently lie shut) built on the Narmada main canal that control the flow of excess Narmada water into the Mahi irrigation canal. https://indianexpress.com/article/india/now-mahi-river-feeds-narmada-main-canal-to-meet-drinking-water-needs-5165183/   (6 May 2019)
Water woes send temper soaring People from over 40 village in Dediapada taluka of Narmada district facing sever water scarcity on May 8, 2019 threatened to shut down the main canal of the Sardar Sarovar Dam from May 13 if they were not supplied with adequate drinking and irrigation water. The group of people led by local MLA and leader of the Bharatiya Tribal Party (BTP), Mahesh Vasava, made representation to district collectors of Narmada and Bharuch districts.
– "The demand for a lift irrigation scheme from upstream of Sardar Sarovar Dam to Dev river which is around 10km away is yet to be completed. This scheme if the implemented, will resolve drinking water problem of Jhagadia, Valia and Netrang taluka," he added.https://timesofindia.indiatimes.com/city/surat/tribals-threaten-to-close-main-narmada-canal-over-water-woes/articleshow/69241763.cms  (9 May 2019)
Canals run dry As North Gujarat, Kutch, and Saurashtra regions reel under severe water scarcity, people hope that the bone dry Sujalam Sufalam and Saurashtra Narmada Avtaran Irrigation Yojna (SAUNI) systems – created to bring water to parched areas – will start welling up with some measure of relief. The Gujarat government has received enough water from Madhya Pradesh in the Narmada at Sardar Sarovar dam and additional water in Kadana dam. So people are puzzled why the goverment isn't pumping water into these water systems.
– One expert said that just 0.9 MAF of water from SSP and Kadana dams drawn between May 10 and June 9 can rejuvenate a sufficient number of local ponds, lakes, river streams and checkdams in the water-scarce regions. According to the plan, 1,500 cusecs can be pumped into the Sujalam Sufalam network, 3,000 cusecs can be diverted to SAUNI Yojna, and 1,000 cusecs can be used to maintain the minimum ecological flow in the downstream of the Narmada up to Bharuch. If the escapes at river intersections of the Narmada main canal or branch canals are operated efficiently, rivers like Orsang and Heran in tribal areas, Sabarmati, Saraswati, Rupen, and Banas in drought-prone areas can be rejuvenated. Water from the Narmada main canal let into the branch canals – Malia, Vallabhipur, Dhrangadhra, Limbadi, Morbi, Botad – can feed Brahmni, Bhogavo, Falku, and Ghodadroi rivers and fill checkdams. In Surendranagar, Morbi, Botad, and Bhavnagar districts, 107 large checkdams were constructed for Rs 100 crore under the Sujalam Sufalam scheme. https://timesofindia.indiatimes.com/city/ahmedabad/relief-canals-lifelines-remain-dead-and-dry/articleshow/69244605.cms   (9 May 2019)
Water-starved villagers eye city life in desperation Tankara Taluka of Morbi district has much to repent on a lost opportunity. In monsoon 2017, Tankara received an enviable three times more rainfall than the normal average of 527 mm. But come monsoon 2018, Tankara sunk into the despair with 44 per cent deficit and all the nearby reservoirs running dead dry.
The entire Saurashtra region had received excess rainfall in Monsoon of 2017. The region received 17 per cent more rains than its average normal of 659 mm. But the mismanagement and lack of preparedness on the part of administration for water conservation are believed to have led to a severe water shortage situation following 28 per cent deficient monsoon in 2018.
With frequency and intensity of water shortage increasing, young villagers and farmers have started showing disinterest in farming or rural life. "I am forced to stay back in village because I have about 50 acres of land and there is no one to look after it. I too aspire for a better life as city people get. Given a chance, I'll also quit farming and do some business in city," said Hitesh Chhatrola, a 32-year-old from Tankara.  https://www.thehindubusinessline.com/economy/agri-business/water-starved-villagers-eye-city-life-in-desperation/article27083696.ece  (9 May 2019)
Farmers demand police patrol along water canal The sarpanches and farmers of the six tail end villages — Tunda, Dabhadi, Chhini, Dhanser, Bhandut and Pinjrat (Olpad taluk in Surat Dist) made representations about the alleged water theft from the canal that brings water from Ukai dam. https://indianexpress.com/article/india/farmers-demand-police-patrol-along-water-canal-5718127/  (9 May 2019)
Surat tribals protest lack of water Tribals in South Gujarat, displaced by dams are not getting drinking water or irrigation water, while the water from the dams is going to cities and industries. The tribal protest in Surat. https://in.news.yahoo.com/tribals-protest-over-water-crisis-161500752.html  (8 May 2019)
State facing massive water crisis With rising mercury levels and severe heatwave, Gujarat is facing a massive water crisis. The scarcity is particularly acute in the Saurashtra region, Kutch, North Gujarat and parts of tribal pockets in central and South Gujarat.
More than 20 districts are severely affected as towns and villages hardly get water twice a week. In more than 500 villages in 14 districts, drinking water is being supplied through tankers; the number will only rise in days to come. https://www.thehindu.com/news/national/other-states/gujarat-facing-massive-water-crisis/article27085712.ece  (10 May 2019)
Private suppliers rob ground of water While private tanker suppliers use groundwater to make profit there is no regulation for groundwater use, affecting the poor. https://timesofindia.indiatimes.com/city/ahmedabad/private-suppliers-rob-ground-of-water/articleshow/69241865.cms   (9 May 2019)
Riverfront water being emptied into Faehwadi canal The Vasna barrage is up for maintenance ahead of the monsoons and the state irrigation department has begun emptying the otherwise stagnant waters in the riverfront into the Fatehwadi canal. The process began last week. A senior AMC official revealed that on an average the Sabarmati riverfront stores close to 10-12 million cubic meters of water. https://timesofindia.indiatimes.com/city/ahmedabad/riverfront-water-being-emptied-into-fatehwadi-canal/articleshow/69195788.cms   (6 May 2019)
MLA ends fast Vasoya started his indefinite fast in Dhoraji town in the morning hours, seeking Narmada water for drinking purpose to the villages under his assembly constituency in Rajkot district, for Kutiyana taluka in Porbandar district and Manavadar in Junagadh district in the water-starved Saurashtra region. https://www.devdiscourse.com/article/national/503685-gujarat-congress-mla-ends-indefinite-fast-with-govts-written-assurance  (5 May 2019)
Maharashtra Drought intensifies An estimated 82 lakh farmers are affected by the drought. The situation is likely to worsen in the Marathwada and Vidarbha (Nagpur) regions, where storage levels have depleted to 5 and 10 per cent, respectively.
The State Water Resources Department data on May 3 showed that 3,267 major, medium and minor dams in the State have just 18.51 per cent live storage compared to 29.95 per cent on the same date last year. 18 major projects in the State don't have live storage.
Maharashtra and Karnataka are facing a severe drought situation this year, according to Ministry of Agriculture data. Twenty-four out of 30 districts (80 per cent) in Karnataka and 26 out of 36 districts (72 per cent) in Maharashtra are reeling under water scarcity and crop failure.
However, the severity of drought is more in Maharashtra, with 85.76 lakh hectares affected, which is 44 per cent of the total affected area in the country. The Maharashtra government had asked for ₹7,522-crore aid, saying that more divisions could be added to the list of drought-affected districts, but the Centre has approved only ₹4,714-crore in drought aid to the State. https://www.thehindubusinessline.com/economy/agri-business/drought-intensifies-in-maharashtra/article27027977.ece  (3 May 2019)
Crop failure and drought has now become a permanent scenario. The government jumps into action when the situation worsens. Fodder camps, water tankers and drought-relief funds are the answer government has for our problems. But something has gone wrong with Nature and this needs to be addressed," says septuagenarian Anwarat Katkar from Beed in the Marathwada region of Maharashtra. "Since my childhood we have seen droughts, but the frequency and intensity is multiplying these days. https://www.thehindubusinessline.com/economy/agri-business/why-india-struggles-to-cope-with-droughts/article27050442.ece  (6 May 2019)
This says: "Several parts of Maharashtra reel under a drought – worse than its infamous 1972 predecessor". https://www.dnaindia.com/mumbai/report-political-brownie-points-over-drought-relief-in-maharashtra-2748078  (11 May 2019)
Failure of fodder crops like maize, jowar (sorghum) and the closure of the sugarcane crushing season has amplified the crisis, with more and more farmers taking their animals to the nearest fodder camp for survival. https://indianexpress.com/article/cities/pune/maharashtra-dairies-report-drop-in-procurement-as-fodder-water-crises-intensify-in-drought-hit-areas-5718196/   (9 May 2019)
18% stock ample to meet water needs of Pune division Even as three prominent dams in Pune region, namely Ghod-Chinchani, Pimpalgaon Joge and Ujani, have gone dry, Pune division is resting its hopes on the 18.15 per cent live water stock in the other water bodies in the region to meet the drinking water needs till July 15.
Meanwhile, dams like Dimbe, Chasakman, Manikdoh, Vadaj, Nira Deodhar and Bhatghar are having 5 per cent water stock. According to Maharashtra's water resource department, Pune region has 18.15 per cent of live water stock available as on May 6, as against 38.21 per cent last year.
The drought situation in Marathwada region has worsened with rapidly depleting water levels in dams with majority running dry. According to the figures released by the state water resources department on May 6, Marathwada, one of the worst affected regions in the state, has just 4.97% of water stock available as against 26.29% on May 6, 2018. https://www.hindustantimes.com/pune-news/18-stock-ample-to-meet-water-needs-of-pune-division-says-official-statistics/story-cxzK0HBrmNk6ooO4cAcHWK.html  (7 May 2019)
Dead storage (26 TMC of total storage of 102 TMC) of Jayakwadi Dam being used this year  again after 2016 when 9 TMC of dead storage was used. The Dam is losing about 1 MCM of water as evaporation losses everyday.  https://timesofindia.indiatimes.com/city/aurangabad/jayakwadis-dead-stock-in-use-again/articleshow/69298046.cms   (13 May 2019)
Govt to seek ₹300 cr more for water supply in drought-hit areas The government is likely to seek an additional ₹300 crore from the Centre for drinking water supply in the drought-affected areas. Last week, the Centre disbursed ₹2,160 crore to the State as drought relief.
The additional funds will be used for making water available in these areas. Across the State, over 5,100 tankers fitted with GPS trackers are supplying water to about 12,300 villages. The situation could worsen due to rising temperatures, the official said.
Water levels in major, medium and minor dams in the State have reached 17.4 per cent of the installed capacity as on May 8. On the same day last year, it was 29.55 per cent. The worst sufferer is the industrially developed Aurangabad region, which has only 4.92 per cent water. Last year, the region had 25.54 per cent of water. https://www.thehindubusinessline.com/news/maharashtra-to-seek-300-cr-more-for-water-supply-in-drought-hit-areas/article27083822.ece  (9 May 2019)
Also report on Drought Politics in Maharashtra in preparation for the assembly elections. https://www.hindustantimes.com/mumbai-news/we-began-scheme-ncp-started-scam-shiv-sena/story-NBSpjT2XvIhZEUpgOuv7eP.html   (8 May 2019)
Karnataka Rain-rich coastal witnesses severe water scarcity Despite receiving excess rainfall during the monsoon, coastal Karnataka — where water scarcity was unheard of till recently — is facing severe water scarcity for the past two months with surface water bodies running dry and groundwater depleting to record-low levels.
Dakshina Kannada and Udupi districts had received above normal rain in the last monsoon, while Uttara Kannada had faced a shortfall of 586.1 mm from the normal. The coastal region received below normal rainfall post-monsoon (180.4 mm as against 263 mm) and during January-May (36.6 mm as against 50.3 mm).
Fresh water flow has stopped in all major rivers in the coast, including Netravathi, Phalguni, Swarna, Chakra, Varahi, Sharavathi, Aghanashini and Kali at present.
Groundwater level is 30-40 m deep in Mangaluru taluk and 20-30 m in Belthangady taluk while it is between 10-20 m in other taluks of the region as of March. In fact, Belthangady taluk on the foothills of the Western Ghats from where Netravathi flows down, used to be rich in groundwater.
With water level reaching the dead-storage level at Baje dam across the Swarna, the main source of water for Udupi, the city municipality has decided to provide water once a week to residents by dividing the city into six zones.
With storage enough for about a fortnight at Thumbe vented dam across Netravathi, Mangaluru City Corporation has resorted to water rationing. The problem has worsened owing to the near absence of summer showers. https://www.thehindu.com/todays-paper/tp-national/tp-karnataka/rain-rich-coastal-karnataka-witnesses-severe-water-scarcity/article27063819.ece  (8 May 2019)
Civic body mulls alternatives as water level recedes at Baje dam With the water level receding at Baje dam against the Swarna, the Udupi City Municipal Council is gearing up to supply water from other sources when it becomes necessary. There are two dams against the Swarna, one at Baje, about 18 km from here, called the Swarna First Stage, and another at upstream Shiroor village, about 25 km from here, called the Swarna Second Stage.
The water from the Shiroor reservoir dries up early and the people of the city have to depend on the reservoir at Baje. But the water level at the Baje dam on April 20 was 2.69 metres. However last year on the same day, the water level in the Baje dam was 3.95 metres. When compared to last year, the water level in the dam is down by 1.26 metres. https://www.thehindu.com/news/cities/Mangalore/civic-body-mulls-alternatives-as-water-level-recedes-at-baje-dam/article26901293.ece  (21 April 2019)  
Govt to release Krishna water for Telangana The Karnataka Govt has decided to release 2.5 thousand million cubic feet (TMC) water from Narayanpur dam across Krishna River into Jurala project Telangana for meeting drinking water needs of people of Mahabubnagar district. In view of the water levels steeply coming down in the reservoirs of Mahabubnagar district, CM K Chandrashekhar Rao had requested his Karnataka counterpart HD Kumaraswamy for release of water. Earlier in 2018, Telangana had helped Karnataka by allowing the state to use one TMC of water from Telangana's share in Rajolibanda Diversion Schem. Telangana had requested for 3 TMN of water and Karnataka has released 2.5 TMC. https://www.thenewsminute.com/article/karnataka-release-krishna-water-telangana-101181  (4 May 2019)
Tamil Nadu Officials say can tide over water situation till monsoon brings relief  There have been protests by people in isolated pockets in Cuddalore, Salem, Trichy, Dindigul, Madurai, Toothkudi districts due to lack of drinking water, while many other districts like Chennai have implemented water supply rationing measures to ensure that summer gets by without the city getting parched. While Chennai's water supply is taken care of solely by the Chennai Metropolitan Water Supply and Sewerage Board, the rest of Tamil Nadu is taken care of by the Tamil Nadu Water Supply And Drainage Board.
Cuddalore taps water from under the ground through borewells and the two rivers that run across the district – Pennayar and Gadilam. Salem district blessed with the Mettur Dam, Salem lies landlocked towards the west end of the state.
Trichy or Tiruchirapalli lies on the banks of the Cauvery river in central Tamil Nadu. Though its neighbouring Perambalur district is suffering from drought and severe water shortage, TWAD officials in Trichy claim to be doing just fine.
Dindigul gets its share of water from the Palar, Parappalaru and Varadhamaanadhi dams and from river Cauvery near Mayanur apart from borewell sources.  Thoothukudi's daily demand for water is around 170 MLD. The main sources of water for the district is the Thamirabharani river and the Manimuthaaru and Papanasam dams. https://www.thenewsminute.com/article/safe-now-tn-officials-say-can-tide-over-water-situation-till-monsoon-brings-relief-101243  (5 May 2019)
Repair of crucial Korattur check-dam put on backburner for almost a year Though the city's four reservoirs will go bereft of water by this month end, this is the apt time for the State government to improve the conditions of such tanks for future rains. One such project which is delayed by the government by almost a year is the repair of an important check-dam across Cooum River in Tiruvallur district.
Though the Water Resources Department of PWD has been engaged in the construction of multiple check-dams across rivers in and around Chennai, the above mentioned Korattur check-dam holds special value. This project, however, has been kept on the back burner due to want of funds from other agencies, said officials.  http://www.newindianexpress.com/cities/chennai/2019/may/08/repair-of-crucial-korattur-check-dam-put-on-backburner-for-almost-a-year-1974011.html  (8 May 2019)
Chennai will stop receiving water from its three main sources by June For three decades, the only source of water in Anjaneya Nagar – which serves a population of around 10,000 people – has been a network of 20 hand pumps. Now, only two are working. "All other hand pumps are defunct," said KB Kamal, a resident. "A few are broken and rusted, and there is no flow in the rest." Adding to the crisis is the fact that groundwater levels have been receding because of deficient rainfall in recent years.
So acute is Chennai's water scarcity that the city's water board started rationing water in January, reducing the total daily supply steeply from about 880 million litres a day to 550 million litres a day. https://scroll.in/article/922884/as-lakes-dry-up-chennai-will-stop-receiving-water-from-its-three-main-sources-by-june  (10 May 2019)
Chennai stares at severe drinking water crisis As the summers are in full swing, Chennai has started to stare at a severe water crisis. The lakes providing the drinking water to the city have almost dried up. The residents are now forced to buy drinking water from private entities. Resident have to pay Rs 50 for 15 litres of water. Though the government claims the situation is under control, but reality paints a different picture.
The city of Chennai requires 850 million litres of water, but the government is able to provide only 500 million litres. Of the four lakes which provides water to the Chennai, only one lake has not dried up and is able to provide the water.  https://www.timesnownews.com/mirror-now/in-focus/article/chennai-stares-at-severe-drinking-water-crisis-people-forced-to-pay-bribe-to-get-water/414336   (7 May 2019)
Jharkhand सूखे की मार झेल रहा कोडरमा पिछले साल नवंबर में राज्य गृह आपदा प्रबंधन विभाग ने झारखंड के 18 जिलों के 129 प्रखंड को सूखाग्रस्त क्षेत्र घोषित किया है। जिन पांच जिले (गोड्डा, बोकारो, देवघर, पलामू, कोडरमा) को सबसे अधिक प्रभावित बताया गया है, उसमें कोडरमा भी है। बारिश की कमी के कारण कोडरमा के उन छह प्रखंडों में से डोमचांच और मरकच्चो की स्थिति काफी भयावाह मालूम पड़ती है।
राजधानी रांची से 165 किमी. दूर कोडरमा में अधिकांश किसान सिंचाई के लिए पूर्णतः मानसून पर ही निर्भर हैं। इसके आलावा जो इनके पास सिंचाई का साधन है वो तालाब और कुएं हैं, जो कि बारिश की कमी और इलाके में अवैध ढंग से जारी भारी खनन की वजह से बीते कई साल से जनवरी-फरवरी में ही सूखने लगते हैं। https://www.gaonconnection.com/desh/irrigation-of-farms-is-far-away-it-has-to-drink-this-dirty-water-43757  (25 March 2019)
SOUTH ASIA
IWT 'We have started study on stopping water to Pakistan': Gadkari Union Minister Nitin Gadkari has said that the government will stop India's share of water flowing into Pakistan, if the neighbouring country does not stop supporting terror groups. "We have already started a study into the matter. The water that will be stopped from flowing into Pakistan will be given to Punjab, Haryana and Rajasthan," Union minister Gadkari said at a press conference in Amritsar on May 8. The minister said that the basis of the water treaty between the two Asian neighbours was peaceful relations and friendship that had completely vanished. "So we are not bound to follow this treaty," Gadkari said. https://www.hindustantimes.com/lok-sabha-elections/lok-sabha-elections-2019-we-have-started-study-on-stopping-water-to-pakistan-says-nitin-gadkari/story-5dEHf15OLkJjg9np9JttJO.html  (9 May 2019)
Nepal Sand from Sacred Sources Guest post y Stee Lokett of Mahseer Trust  An invitation to speak on behalf of freshwater biodiversity also offered the chance for me to see the sacred Karnali River; the only major river to cross Nepal un-dammed and free-flowing. The event was Nepal River Conservation Trust's (NRCT) 3rd National River Summit, with support from Paani.
Sand and gravel mining were barely mentioned during the conference, and it leaves me wondering if we have done Nepal's rivers and the local people who have to face the devastating consequences of loss of substrate, a huge disservice.
My friend, top Indian environmental lawyer, Shiyafiq Siddiqui, has said that the sand mafia is probably the most ruthless illegal operation in the world. We must ask if better connectivity will also leave the villagers at their mercy? And if the river's vital sand will be stolen along with Rakam's dreams? http://www.sandstories.org/blog/2019/4/23/sand-from-sacred-sources-guest-post-by-steve-lockett-mahseer-trust   (29 April 2019)
Bangladesh Where once was a river named Gorai… Desert of white sand and puddles of water flowing along it – this is what the once great river Gorai in Kushtia has reduced itself to now. During summer, the river is navigable on bare foot. It holds no notion of the rich past that entwines with the history of Rabindranath Tagore and his voyages into these lands through Gorai.
There was a time when Rabindranath almost drowned in the river. Now, the river has reduced itself to narrow drains due to barriers upstream along Padma River and thin flow from further upstream in the Ganges. Water specialist Ainun Nishat says a permanent solution to Gorai can help reduce salinity in Khulna, Bagerhat, Satkhira, and Jashore regions. Most importantly, he says, it will save the Sundarbans. https://www.thedailystar.net/country/news/where-once-was-river-named-gorai-bangladesh-sundarbans-1741546   (10 May 2019)
Largest freshwater lake inching towards death Kaptai Lake, the biggest manmade lake in Bangladesh, is heading for a tragic end as sediments fill up its bottom and waste materials continue to pollute it every day. The 688-square-kilometre lake, created by damming the Karnafuli River in Rangamati for hydroelectricity in 1960, has been providing livelihood for a large portion of the local population through tourism, fishing, transportation and much else. Pollution and the use of pesticides are playing big roles in the water body's decline, environmentalists say.
– "We can't deny the possibility of landslides since dredging will change the basin's structure," he says. Islam suggests a long-term study and exploring ways to protect the area and warns that otherwise, there will be a possibility of damage. He says the lake covers a huge area and needs time for studies or to start dredging. The process will be a "little bit complex", he notes. Sunil Kanti Dey, a Rangamati-based journalist who has seen Kaptai Lake from its inception, says that it is now a pale shadow of its former self. "Restoring the lake's former glory will be very difficult, if not impossible," he says. "It'll be too late if we don't act now." http://www.ipsnews.net/2019/05/bangladeshs-largest-freshwater-lake-inching-towards-death/ (6 May 2019)
THE REST OF THE WORLD
Study Dams and reservoirs affecting flow of benefits Only just over one-third of the world's 242 long rivers — that traverse a distance of 1,000 km or more — are free-flowing. The rest are disrupted by dams and reservoirs, adversely affecting biodiversity and the benefits of the watercourses, an international team of researchers has found in a study published in the prestigious journal Nature on May 8, 2019.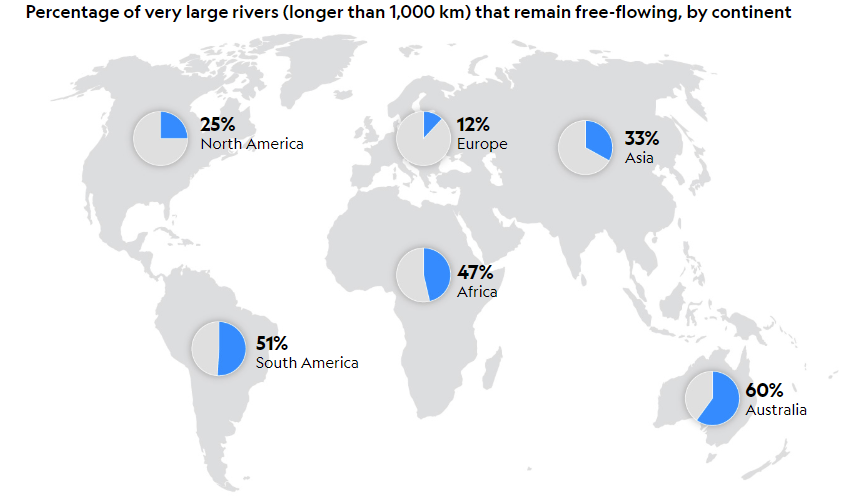 -The study was carried out by 34 researchers from different countries, including India, and was led by Guenther Grill and Bernhard Lehner of the McGill University in Canada. "This first-ever map of the world's remaining free-flowing rivers will help decision makers prioritise and protect the full value rivers give to people and nature," said Thieme, who is also an author of the study.
– The team, which developed a new method to comprehensively evaluate river connectivity, said there are six pressure indicators of human impact that sever the natural flow connectivity of rivers. These are river fragmentation, flow regulation, sediment trapping, water consumption and two measures of floodplain infrastructure development, namely road density and urbanisation. https://www.thehindubusinessline.com/news/variety/dams-and-reservoirs-affecting-flow-of-benefits-finds-study/article27071636.ece  (9 May 2019)
Among the biggest contributors to the loss of river connectivity is the construction of infrastructure, such as dams and reservoirs. Worryingly, the researchers estimate that there are roughly 2.8 million dams around the world, with more than 60,000 planned for construction. https://www.newsweek.com/humans-have-caused-so-much-disruption-earths-longest-rivers-only-third-are-1419446  (8 May 2019)
Global HydroLAB produces the first ever assessment of the location and extent of the planet's remaining free-flowing rivers. Among the longest rivers, just over 1/3 remain free-flowing. https://www.nature.com/articles/s41586-019-1111-9 
Study Man-made earthquakes triggered by fracking, dams are not localised Seismic activity triggered by human actions like construction of large reservoirs or injection of wastewater into the ground for oil and gas production can have far greater implications than previously thought, a new study has revealed.
While it is well known that injection of fluid into subsurface of the earth (1 km deep) can cause events like earthquakes, it was until now believed that such disturbances are limited to an area near the site of injection. The new study has, however, found that subsurface disturbances due to fluid injection can result in earthquakes spread over larger regions, going far beyond the area invaded by the injected fluids. This means, earthquake-triggering stresses can travel far.
"Our study shows that fluid-injection has the potential to cause significant, rapidly spreading earthquake activity beyond the fluid diffusion zone," explained Pathikrit Bhattacharya of the IIT–Bhubaneswar in Orissa, lead author of the study, while speaking to India Science Wire.
In India, the most famous fluid-induced earthquake had occurred in 1967 at Koyna in Maharashtra and was attributed to seismic activity generated due to the impoundment of the Koyna dam there. Earthquakes occurring in tectonically quiet region of Oklahoma in the US have also been linked to oil and gas exploration activity there. It is believed that such regions of man-made earthquake activity surpass the level of seismic activity in hotspots like southern California. https://www.downtoearth.org.in/news/natural-disasters/man-made-earthquakes-triggered-by-fracking-dams-are-not-localised-study-64321  (7 May 2019)
IPBES Report 1 million species are at risk for extinction As we contend climate change, a landmark new report issues a wake-up call around another related crisis: the rapid loss of biodiversity and the threat it poses to ecosystems and human life. https://www.fastcompany.com/90343915/1-million-species-are-at-risk-for-extinction-and-humans-are-screwed (5 May 2019)
The IPBES report talks about something that is very relevant to the forest governance in our country today- the importance of indigenous communities in conservation. https://www.downtoearth.org.in/news/wildlife-biodiversity/nature-better-off-with-indigenous-people-indicates-global-report-64359  (7 May 2019)
Marine plastic pollution has increased tenfold since 1980 Nature is declining and species are going extinct globally at rates unprecedented in human history, said a report by the Intergovernmental Science-Policy Platform on Biodiversity and Ecosystem Services (IPBES).
There is increasing pressure on land and marine resources and that land resources are better managed by indigenous people, said the report. Marine plastic pollution has increased tenfold since 1980 and that over 80 percent of the global wastewater is being discharged back into the environment without treatment, the report highlighted. https://india.mongabay.com/2019/05/marine-plastic-pollution-has-increased-tenfold-since-1980-says-biodiversity-report/  (9 May 2019)
A million plastic bottles used per minute; 91% not recycled Several recent reports indicate the dire global situation associated with the world's plastic use. Two statistics jump out immediately. One, that globally humans buy a million plastic bottles per minute. The second, 91% of all plastic is not recycled. On top of that, it is estimated that over half a trillion plastic bottles will be sold in 2020.
It is estimated that by 2050 the ocean will contain more plastic by weight than fish. Based on current projections, it is estimated that 12 billion metric tons of plastic will find a home in landfills by 2050. https://www.forbes.com/sites/trevornace/2017/07/26/million-plastic-bottles-minute-91-not-recycled/  (26 July 2017)
Documentary Film about wild fish In Artifishal, an eye-opening new documentary, shows the damaging effect that humanity has had on the wild fish population, driving them closer to extinction. Over the decades, we have interrupted salmon by draining rivers, damming rivers, settling riverbanks, overfishing streams and injecting billions of genetically inferior fish into the wild population.
In 2021, the largest river restoration effort in history is planned, with the removal of four hydroelectric dams built between 1911 and 1962 on the Klamath River. Removing the dams will dump millions of cubic yards of sediment downstream and destroy reservoirs that have been used for recreation while breeding toxic algae. Removing the dams will also open about 400 miles of habitat to the fish. https://www.theguardian.com/film/2019/may/08/artifishal-film-fish-salmon-climate-change  (8 May 2019)
Research The paradox of irrigation efficiency An Aug 2018 paper in SCIENCE titled "The paradox of irrigation efficiency" says: "to mitigate global water scarcity, increases in IE must be accompanied by robust water accounting and measurements, a cap on extractions, an assessment of uncertainties, the valuation of trade-offs, and a better understanding of the incentives and behavior of irrigators." https://science.sciencemag.org/content/361/6404/748  (24 Aug. 2018)
CLIMATE CHANGE
Research El Ninos Are Getting More Brutal The pattern of El Niño has changed dramatically in recent years, according to the first seasonal record distinguishing different types of El Niño events over the last 400 years. A new category of El Niño has become far more prevalent in the last few decades than at any time in the past four centuries. Over the same period, traditional El Niño events have become more intense.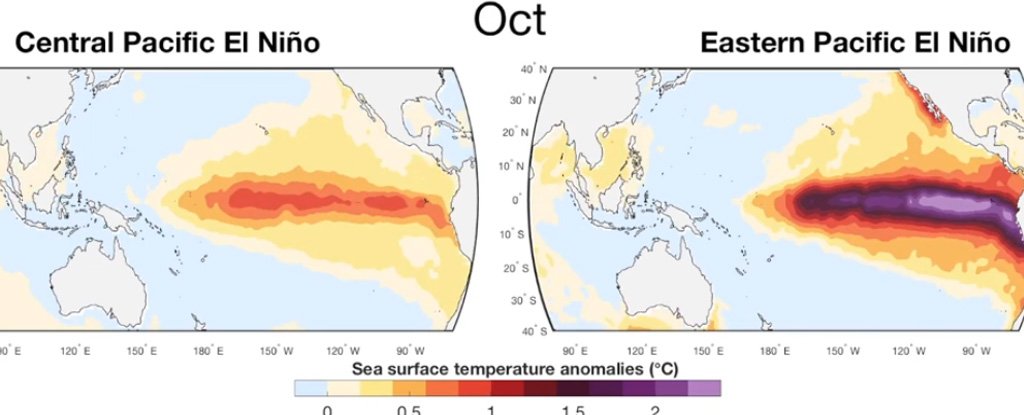 This new finding will arguably alter our understanding of the El Niño phenomenon. Changes to El Niño will influence patterns of precipitation and temperature extremes in Australia, Southeast Asia and the Americas. Some climate model studies suggest this recent change in El Niño "flavours" could be due to climate change, but until now, long-term observations were limited. https://www.sciencealert.com/coral-records-show-that-brutal-el-ninos-haven-t-always-been-this-way   (8 May 2019)
Hydropower projects test draft climate resilience guide International Hydropower Association, supported by the World Bank, EBRD and industry, is putting together a draft hydropower climate resilience guide. This will be of little help in pushing unviable large hydro that destructive of environment and climate adaptation capacity right at the outset. https://www.hydropower.org/news/hydropower-projects-test-draft-climate-resilience-guide  (15 Feb. 2019)
World Hydropower Congress 2019 opens in Paris There is a load of nonsense here, but worth taking note of: Between 14-16 May 2019 the International Hydropower Congress in Paris will bring together a broad spectrum of stakeholders interested in hydropower development, including leaders from business, government, civil society, social and environmental NGOs, local communities, the United Nations, financial institutions and academia.
Announcing the line-up of speakers for the opening session, IHA Chief Executive Richard Taylor said this year's congress is themed around hydropower's role in delivering on the Paris Climate Agreement and the Sustainable Development Goals. The congress provides a platform for sharing experiences and showcasing examples of best practice, while also guiding policies and strategies to strengthen the sector's performance.
Taylor said: "Four years ago, this city hosted the United Nations Climate Conference (COP21) at which the historic Paris Agreement was forged by world leaders to limit global emissions. This year, the hydropower community takes the opportunity to further its contribution to this agreement. "The event will be an opportunity to discuss the hydropower sector's vital role in meeting global carbon reduction targets, building a clean energy future and ensuring responsible freshwater management." https://www.waterpowermagazine.com/news/newsworld-hydropower-congress-2019-opens-in-paris-next-week-7197571   (9 May 2019)
ENVIRONMENT
Gujarat Mangroves depletion: HC seeks report from Ecology Commission The court directed the commission to send one of its members in May on a visit of the area and submit an independent report. The Gujarat High Court has sought an independent report from the Gujarat Ecology Commission by June 14 on the allegations of widespread destruction of mangroves along the Victor Port in Amreli district. https://www.dnaindia.com/ahmedabad/report-mangroves-depletion-gujarat-high-court-seeks-report-from-ecology-commission-2748753   (13 May 2019)
Compiled by SANDRP (ht.sandrp@gmail.com)
Also see: DRP News Bulletin 6 May 2019 & DRP News Bulletin 29 April 2019  
Follow us on: www.facebook.com/sandrp.in; https://twitter.com/Indian_Rivers