Feature image: A Hindu woman worships the sun god in the polluted waters of River Yamuna during Chhath Puja in New Delhi, on Nov. 14. (Image Source: Quartz India.) 
In its latest report, the National Green Tribunal (NGT) appointed monitoring committee overseeing Yamuna River cleaning progress in Delhi says that the river is "fighting to stay alive" and it would not be possible to rejuvenate the Yamuna unless minimum environmental flow is provided as it is "virtually reduced to a trickle and remains dry in some stretches for almost nine months of the year".
In the action plan, it is mentioned that "Although the Yamuna river flows only for 54 kilometres from Palla to Badarpur through Delhi, the 22 km stretch from Wazirabad to Okhla, which is less than 2 per cent of the river length of 1370 km from Yamunotri to Allahabad, accounts for about 76 per cent of the pollution level in the river".
The committee has suggested that a team of scientists be formed from CPCB, DPCC and other institutions like IIT Delhi or NEERI to carry out inspections and submit reports to it for remedial action. The team can look into the risks and benefits of an alternative way of routing the same quantity of water which can help in reducing the pollution level, it said.
The monitoring committee also raised objection to the capacity utilisation of common effluent treatment plant (CETP) which is as low as 25 per cent. There are 28 industrial clusters in Delhi and 17 of these are connected to 13 CETPs. The remaining 11 clusters are not connected to any CETP. Another area of concern is the direct discharge of completely unregulated waste from industries and residences into the river.
The NGT Chairperson Justice A K Goel had in July formed the monitoring committee comprising retired expert member B S Sajwan and former Delhi chief secretary Shailaja Chandra and directed them to the submit an action plan and detailed report on cleaning of the river by December 31. The committee has submitted the details to the Delhi government.http://www.newindianexpress.com/cities/delhi/2018/dec/10/two-per-cent-yamuna-stretch-accounts-for-76-per-cent-of-pollution-committee-1909310.html (10 Dec. 2018)
The panel also revealed that, the absence of sewer lines in 1,700 unauthorised colonies — housing around 40 lakh people — in the national capital is one of the major reasons of pollution in the Yamuna.
The 2-member monitoring committee, in an official note to the Delhi govt last month, stated that in the absence of a sewerage system in 80% of the unauthourised colonies and slum custers, faecal sludge is being directly emptied into the river. Around one-third of Delhi's population is dependent on septic tanks for its daily sewerage needs, the committee said.
Of the 1,797, unauthorised colonies in the city, only 14% have been provided sewage pipelines. However, the functioning is poor, as residents are not willing to pay the charges for the same, it said. The NGT had in July this year formed the monitoring committee and directed it to submit by December 31 an action plan on cleaning of the river. https://www.hindustantimes.com/india-news/sewage-from-1-700-colonies-is-dumped-directly-into-yamuna-says-green-body/story-wSNFZ3la0ooe95iPPScETO.html  (26 Nov. 2018)
Highlighting the adverse impact of pollution, a study reveals that Yamuna river in Delhi is at receiving end of pharmaceutical pollution. Its damaging the river biodiversity and can give rise to superbug. STPs are not equipped to treat the pharamceutical compounds. There is lack of specific guidelines and rules to deal with this say researchers.
– The highest concentration of pharmaceutical compounds was located downstream Wazirabad at the point where Najafgarh drain joins the Yamuna. This is one of the largest drains of Delhi and has an average discharge of about 25 cubic metres per second. The report notes that this drain is the largest polluter of the river contributing more than 50% of the total discharge into the Yamuna. https://www.thehindu.com/sci-tech/energy-and-environment/are-drugs-discharged-into-the-yamuna-toxic-to-aquatic-life/article25698760.ece (9 Dec. 2018)
Meanwhile, DDA claims success in developing Yamuna riverfront The project, named Asita after the other name of the river, is being carried out in 4 phases, and nearly half of the area under Phase 1 has been developed says the ToI report.
In Phase 1, DDA had taken up 494 acres of the Yamuna's western bank between Old Yamuna Bridge and ITO Bridge. In the past year, parks, recreational areas, green walkways, cycle tracks, wetlands and a green buffer area have come up on approximately 230 acres.
The reason why DDA could only develop 230 acres of the 494 acres taken up in Phase 1 development is because most of the land that could not be developed is under litigation. These areas have encroachments in the form of illegal shanties and agricultural land. The SC has imposed a stay on any changes being implemented there till Dec 2019. The official said that the land-owning agency was pursuing the case.
Also, DDA is concentrating on developing the western bank of the river because large parcels of land on the eastern bank belong to the irrigation department of the UP govt. Because of the land owned by UP lying parallel to the road running on the eastern side of the river, DDA has found itself deprived of access from the road and so unable to develop its own riverside expanses. https://timesofindia.indiatimes.com/city/delhi/revamp-tilts-balance-in-yamuna-banks-favour/articleshow/66961330.cms  (6 Dec. 2018)
As per another report, the Delhi govt is working on a plan to create off channel reservoirs along 28 km stretch of River Yamuna from Palla to Wazirabad barrage to store flood water.
Delhi Irrigation and Flood Control Minister Satyendar Jain met the director of the NEERI Rakesh Kumar, and asked it to give technical help and suggest the details for the project, including how many and where the reservoirs should be, an official said. https://www.thehindu.com/news/cities/Delhi/govt-plans-to-store-yamunas-monsoon-excess-in-reservoirs/article25675329.ece  (6 Dec. 2018)
At the same time, the SC while hearing the Delhi govt's plea seeking direction to Haryana for releasing the Yamuna water to the national capital said, "Why should we pass only Delhi centric orders?" The concept of water conservation must be followed instead of demanding it from the neighbouring state, said a bench of Justices Madan B Lokur, Deepak Gupta and Hemant Gupta.
The observation by the bench assumes significance as the Delhi govt's application was filed in the main writ petition by Sinha. Delhi govt's counsel, while clarifying that both the states were party to the petition filed by Sinha, said they would withdraw their application and take appropriate steps. The bench disposed of the petition filed by Sinha saying it was not inclined to continue with it. https://www.outlookindia.com/website/story/sc-on-delhi-haryana-water-dispute-why-should-we-pass-only-delhi-centric-orders/321311  (6 Dec. 2018)
CPCB also issued a show cause notice to Delhi Govt's Irrigation and Flood Control Department, asking why it should not be prosecuted for not containing open burning of waste at Shahdara drain. The CPCB also asked why a fine Rs. 1 cr should not be imposed upon it over non-compliance of directions.
Calling open dumping of waste a major cause of air pollution affecting human health, CPCB Chairperson SP Parihar said during inspection of Shahdara drain during Nov. 1-5, it was found that industrial solid waste was burnt and dumped at several stretches along the drain.  https://timesofindia.indiatimes.com/city/delhi/delhi-gets-notice-over-waste-burning-at-shahdara-drain/articleshow/66973192.cms  (6 Dec. 2018)
In last week of Nov., the ammonia level in Yamuna again went up affecting three water treatment plants in Delhi. https://timesofindia.indiatimes.com/city/delhi/djb-battles-extra-ammonia-in-yamuna/articleshow/66742198.cms  (22 Nov. 2018)
Also see, video report showing how solid waste waste dumped in river during Chhath Puja. 
Uttar Pradesh A free-flowing Yamuna critical to Taj's future Kusala Rajendran Yamuna is an integral part of the Taj's design and there was no anticipation that it would dry or become narrow. But the river has narrowed and it is polluted. The wooden foundations are likely to become brittle and might disintegrate because, as Venice, built on a wooden foundation, shows, longevity of wood increases when it is submerged in water. A dry Yamuna could promote disintegration of the wooden foundations, the corrosive effect of the polluted water adding to the decay. Thus, to retain the structural integrity of the Taj Mahal, a free-flowing Yamuna in its original form is a must.
On Statue along Saryu river: We can create large statues, but can we restore the choked and dying river? The once mighty Sarayu, was about 1.5 km-wide; today, it's just 30-40m wide and is polluted. It is reported that the visionaries of the statue project plan to divert the flow of the Sarayu so as to touch the feet of the Lord at all times. But the rate at which these rivers are declining, how long would they last? Would Ram like the feel of polluted water flowing over his feet, day and night? https://www.hindustantimes.com/analysis/a-free-flowing-yamuna-is-critical-to-the-taj-mahal-s-future/story-N0XchAw5AvUhI4x6C2AS4I.html  (6 Dec. 2018)
GANGA Uttrakhand Sant Gopal Das on fast-unto-death for clean Ganga goes missing  Activist Sant Gopal Das (39), on a fast-unto-death since June 24 for a clean and free-flowing Ganga, on Dec. 5 night went missing from a Dehradun hospital and police have not been able to trace him so far. According to the Dehradun police, Das was discharged from AIIMS Delhi on Dec. 4 and was admitted to the Dehradun-based Doon Hospital on Dec. 4 night by an associate, who the police and hospital administration did not name.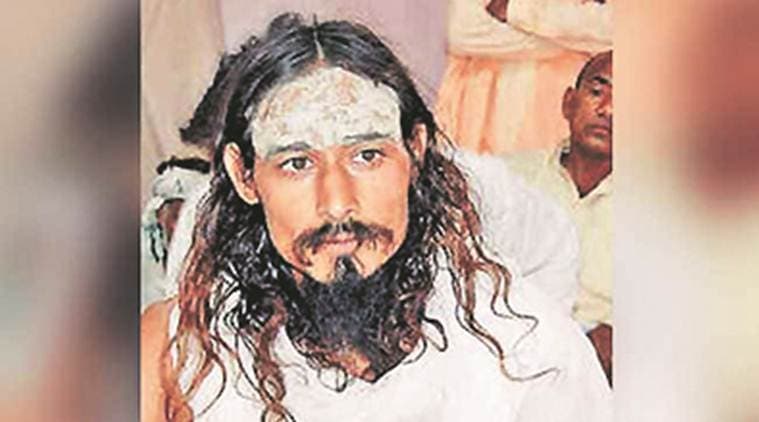 The Division Bench of Justices Hima Kohli and M K Ohri of the Delhi HC, while hearing a petition by one Praveen Singh on Dec. 6, directed AIIMS Delhi and Delhi Police to file a detailed affidavit within two weeks disclosing the sequence of events following the activist's discharge from AIIMS Delhi, including information on why the medical institute discharged him when he had to be admitted to a hospital in Dehradun, and who accompanied Das to Dehradun from AIIMS Delhi, as per the petitioner's counsel Anurag Ojha. https://indianexpress.com/article/india/activist-sant-gopal-das-on-fast-unto-death-for-clean-ganga-goes-missing-5482439/  (7 Dec. 2018)
Meanwhile, Atmabodhanand a saint in Matri Sadan Haridwar, is on the 40th day of a fast begun after the ashram's most prominent resident starved himself to death two months ago. Atmabodhanand has gone on 8 hunger strikes since 2014. During his longest fast, which lasted 47 days, he had hypothermia – when the body loses heat faster than it can produce it – and had to be taken to hospital.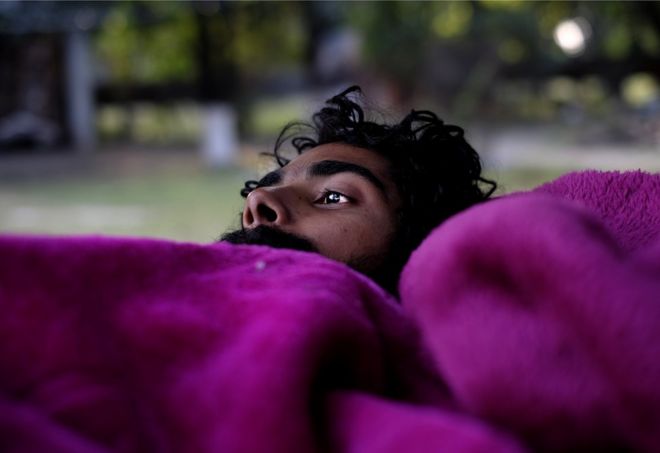 He has protested against sand mining on the river and stone crushing on its banks, and ended his strikes, he says, after authorities listened to the demands and took steps. Swami Punyanand is on a fruits only diet to prepare for a future hunger strike. But the lack of widespread public support for the fasting residents of Matri Sadan is sometimes glaring.
Himanshu Thakkar, of SANDRP says the hunger strikes by the seers at Matri Sadan have had "some impact" all right. Sand mining on the river has been stopped from time to time, and stone crushing factories removed from near the river. "But my impression is fasting must be a part of a larger strategy in which people from different sections of society must be mobilised." https://www.bbc.com/news/world-asia-india-46436841 (8 Dec. 2018)  
Uttar Pradesh Plea In HC against changing natural stream of Ganga in Allahabad A plea has been filed in the Allahabad High Court seeking a stay on alleged changing of the natural stream of River Ganga by the district administration as part of preparations for Kumbh Mela slated for Feb. The court will take up the matter on Dec 10.
The plea states that at Sangam, a stream of River Ganga is naturally divided into two parts but the administration of Kumbh Mela Prayagraj is digging out the sand between the two streams to merge them. It is being done so that a major chunk of land is made available for allotment to seers and religious organisations for setting up their camps during Kumbh mela, the plea said.
The application will be heard by a bench comprising Chief Justice Govind Mathur and Justice YK Srivastava. The plea says during the Kumbh Mela, around 16 crore pilgrims are expected to come and take a holy dip in River Ganga. However, because of the change in flow of River Ganga, there is ample possibility of disturbance in ecosystem. The applicant has also asked the court to direct the state govt to release sufficient water in the river during Kumbh Mela. https://www.ndtv.com/allahabad-news/high-court-to-hear-pil-against-changing-natural-stream-of-river-ganga-in-allahabad-ahead-of-kumbh-fa-1957327  (3 Dec. 2018)
On the other hand, the SC has refused to intervene in the Ganga-Kashi Vishwanath pathway project and has asked petitioners who approached it with a plea to stay the on-going work on the project to not take any steps that would disrupt peace in the ancient city.
The project involves building a broad tree-lined pathway from the river to the temple complex. The temple complex also includes a mosque and the fear in some quarters is that the demolition of properties around the Kashi Vishwanath temple-Gyan Vapi mosque complex is a precursor to an attempt to take over the mosque. https://www.hindustantimes.com/india-news/supreme-court-refuses-to-intervene-in-ganga-kashi-vishwanath-pathway-project/story-QWV8x7iXAVG7KQUuhFWwrK.html  (1 Dec. 2018)
Namai Gange To clean Ganga, Govt focuses on Yamuna Showing urgency to accomplish its promise to clean the Ganga in view of 2109 General Election, the NDA govt has focused on cleaning Yamuna — which discharges filth into it. The National Mission for Clean Ganga (NMCG),  has approved 10 big sewerage projects worth Rs 1,573 crore, including for Agra which is the nerve-centre of Yamuna's pollution, and for Paonta town in Himachal. https://www.tribuneindia.com/news/nation/to-clean-ganga-govt-focuses-on-yamuna/692541.html  (3 Dec. 2018)
Other Rivers Story
SANDRP Blog Ken River Yatra: A Glimpse into the Lives of River People The idea of walking along a river has many key reasons, but the most important of them is to interact, discuss with and document the life of the actual stakeholders of this natural system. Traversing flood plains and riverbanks on foot takes us right where the story is, not in a far removed space, where even a few km away from it can be a major shift. https://sandrp.in/2018/12/04/ken-river-yatra-a-glimpse-into-the-lives-of-river-people/  (4 Dec. 2018)
Op-Ed Top-down mind-set bedevils draft river management bill  Draft River Management Bill 2018 lacks clarity on several crucial aspects, ignores significance of river ecosystems of which forests, hills, water bodies are integral parts; overlooks river basin management approach; contradicts National Water Policy in several ways, lacks scope of participation for local communities, promotes centralization of decision making processes; fails to define "vital ecosystems" and "national interests"; writes Ranjan K Panda:
– "National interest" has been a contentious term in India, and local communities, especially the poor and the tribals, have suffered a lot in its name. All the large dams built in India have been justified as being in the "national interest", while most have actually caused conflicts between the state and riparian communities or between different states.
– The period during which people could provide feedback on the draft got over on November 5. The draft was placed on the ministry's website with inadequate publicity, and has failed to elicit much feedback. The central govt now needs to discuss the draft with multiple stakeholders in all the inter-state river basin states and incorporate the changes suggested before the bill is placed in Parliament. https://www.thethirdpole.net/en/2018/11/12/top-down-mindset-bedevils-draft-river-management-bill/  (12 Nov. 2018)
CAUVERY Karnataka  Highway to doom for Kodagu The decision to widen the two-lane National Highway-245 between Kushalnagar and Madikeri in Kodagu district to four lanes is a sure recipe for disaster as it involves felling thousands of mature trees in the ecologically-sensitive Western Ghats. The 30-km stretch passes through Anecad—an elephant habitat—and thickly wooded coffee plantations.
Mindless destruction of green cover in Kodagu, the principal catchment area of Cauvery, will besides polluting the river at source also lead to a severe shortage of water for consumptive, irrigation and power generation purposes. Disturbing the slopes through road-widening and uprooting trees threatens to loosen the soil and cause unmitigated suffering in this landslide-prone region.
The proposal of the National Highway Authority of India includes widening the road by 70 metres in the plains and 45 metres in the hills, thus expanding the existing road by 6-10 times. The government can easily reduce the pressure on the National Highway by strengthening under-utilised interior roads and diverting traffic through them. While most hill stations across the world swear by two-lane roads, keeping the ecology in mind, it is a criminal waste of resources to sink over Rs 1,500 crore on a project which is detrimental to the interests of the district, while people hit by the recent natural calamity are crying for funds to rebuild their homes, villages and lives. https://www.deccanherald.com/opinion/first-edit/highway-doom-kodagu-w-ghats-699702.html   (25 Oct. 2018)
NARMADA IN MP ELECTION:  BJP talks of river water for all, Congress rakes up mining issue Come election time, both the BJP and the Congress invariably bring up the issues of conservation and cleanliness of the Narmada river as they woo voters. Now, as they prepare for the Nov. 28 election, the 2 political rivals have adopted their own Narmada-based strategies. The BJP, seeking re-election, has promised to take the Narmada waters to each village in the region through a network of pipelines.
The Congress party, on the other hand, has blamed the BJP for promoting illegal mining along the banks of the river and has also highlighted the poor maintenance of the ghats and places for pilgrims to stay. These issues have shaped the strategies of the two main parties and their selection of candidates, as shown in four constituencies, two in Khandwa district and two in Khargone district.
The Narmada courses through the boundaries of about 50 assembly seats – about a fifth of the state's total – and the river basin covers 16 of the state's 51 districts, including Anuppur (where the river originates at Amarkantak), Khargone, Khandwa and Sehore, where CM Shivraj Singh Chouhan's assembly seat Budhni is located. https://economictimes.indiatimes.com/news/elections/madhya-pradesh-assembly-elections/bjp-talks-of-river-water-for-all-congress-rakes-up-mining-issue/articleshow/66744211.cms  (22 Nov. 2018)
Himachal Pradesh Muck dumping in Beas River irks Manali residents  Recklessly dumping of muck extracted from road widening activities from the Manali by-pass road has irked residents and environmentalist. Most of the muck is being dumped into River Beas and along its bank even though the NGT has constituted a committee of officers to keep a check on the degrading environment around the tourist township. The panel includes members form the MoEF, HPSPCB and from the state forest department. http://hillpost.in/2018/11/muck-dumping-in-beas-river-irks-manali-residents/111101/  (28 Nov. 2018)
अश्विनी खड्ड का मामला: दो महीनों में शिमला की प्लास्टिक नदी के सफाई का आदेश  हिमाचल प्रदेश के शिमला में महत्वपूर्ण पेयजल स्रोत अश्विनी खड्ड के प्लास्टिक कचरे वाली नदी में तब्दील हो जाने पर एनजीटी ने कड़ी नाराजगी जाहिर की है। पीठ ने अगली सुनवाई में शिमला नगर निगम के कमिश्नर और सोलन नगर पालिका के मुख्य कार्यकारी अधिकारी को तलब किया है। जस्टिस आदर्श कुमार गोयल की अध्यक्षता वाली पीठ ने स्वत: संज्ञान मामले में यह आदेश दिया है। पीठ ने कहा कि अश्विनी खड्ड से जुड़ने वाले छोटे-बड़े सभी नालों में ऐसे जाल लगाए जाने चाहिए जो ठोस कचरा समेत प्लास्टिक कचरे को खड्ड पहुंचने से पहले ही रोक लें। https://www.amarujala.com/shimla/shimla-s-plastic-river-ngt-order-for-cleaning-of-ashwani-khad-in-two-months  (6 Dec. 2018)
Punjab HP industries polluting Markanda, Ghaggar: DC Untreated water being released by industrial units in Himachal Pradesh into Jattanwala nullah has been polluting Markanda and Ghaggar rivers, says Deputy Commissioner Sharandeep Kaur. Following complaints of pollution, the State Pollution Control Board (PCB) has sought a report from Ambala in this regard. According to information, the state govt has also constituted a task force under the chairmanship of the Chief Secretary and officials have been directed to take all possible measures to control pollution in the Markanda and the Ghaggar.  https://www.tribuneindia.com/news/haryana/hp-industries-polluting-markanda-ghaggar-dc/688408.html  (25 Nov. 2018)
RIVERS BIODIVERSITY
Opinion Ganga waterways project to affect aquatic biodiversity  – Very comprehensive article revealing how waterways Project on Ganga goes against the spirit of 'Namami Gange', under which the same govt is spending millions to bring the river to its pristine glory by making it free from pollution and saving its biodiversity.
– JMVP also plans construction of barrages and locks on the Ganga, which might reduce river flow at various stretches making things difficult for wildlife. There is also a need to understand that most of the ships on the Ganga River will be carrying cargo of mostly coal and crude oil. Spillage of these substances could cause irrevocable damage to the ecosystem of river.
– Besides erosion, dredging will destroy aquatic life of the river as dredging increases water turbidity, which affects fish. It also affects benthic organisms that are creatures which live in and on the bottom of the river bed. They include worms, clams, crabs, lobsters, sponges, and many other tiny organisms that live in the nethermost sediments.
– Big ships passing through the river would also cause lots of noise affecting fish and other wildlife mostly the Gangetic dolphin. Gharial is another species that would be affected by this new venture as for Ganga is home for the fish-eating crocodile. Though Varanasi-Haldia stretch has a negligible population of gharials, Ganga tributaries like Yamuna, the Gandak and Ghagra have lots of them.
– The govt has declared Gandak River to be the National Waterway 37.  Big vessels could disturb gharials, dredging would destroy mid-channel sand islands, vital to the animal for basking and regulating its body temperature. In case ships start plying the Gandak, it will be catastrophic for the gharial as scientists have already warned. Incidentally Varanasi itself is home to the famous turtle sanctuary.
– MoEF had recently commissioned a research project to study about effects of transporting coal between Farakka and Haldia as thermal power plant at Farakka regularly needs coal and ships travel upriver from Haldia. The study revealed that coal transportation had severely affected fish stocks.
– Those supporting the inland waterways point towards their use in big global rivers like the Amazon, Yangtze and Mississippi that are regularly traversed by vessels. Even smaller rivers like the Clyde and Thames in the UK and the Elbe in Germany have ocean-going vessels plying in them.
– The difference is that unlike them the Indian rivers are Monsoon-fed and do not have voluminous discharge of their own as these rivers. Moreover, high levels of water for navigation in Ganga and other Indian rivers are available only during the Monsoon months. https://www.news18.com/news/india/opinion-waterway-on-ganga-will-not-come-cheap-it-will-slowly-kill-the-river-dolphin-and-all-other-creatures-in-it-1964087.html  (7 Dec. 2018) 
HYDRO POWER PROJECTS
Hydro power continues to demand subsidies The power ministry has sought Cabinet approval for a policy change categorising large hydro projects as renewable energy sources. It also seeks the Cabinet approval for introducing a separate 'hydropower purchase obligation' category. To reduce hydro-power tariffs, the ministry also wants the cabinet to approve, modify existing norms and not let the host states receive free power from hydro power plants till five years from commissioning.    
– The ministry has also asked for "in-principle' approval to allow infrastructure costs that are not directly related to power generation (such as construction of roads, bridges, and flood moderation infrastructure) to be excluded from calculation of hydro electricity tariffs. Though not categorically asking for the Cabinet's approval, the power ministry has also recommended providing certain 'special dispensation' for hydro-based power plants.
– The power ministry has proposed a 4% interest subvention scheme for 22 hydro projects with 10,436 MW capacity, likely to be commissioned in the next five years. The low-cost credit could be sourced from the national clean energy fund, where "there are sufficient funds available to provide interest subvention," the ministry said. From the `86,440 crore collected from the coal-cess (`400/tonne) till FY18, only `29,645 crore have been transferred to the clean energy fund.
– The tenure of loans to these projects have been proposed to be increased to 20 years from the current norm of 12 years. To enhance the viability of hydro projects, the norm of return on equity could be reduced from 16% to 14%, power ministry suggested. It has also recommended that operation and maintenance cost should be estimated at 1% for tariff calculation. Currently, such costs are estimated at 3% while calculating tariffs, raising the cost of hydro power. https://www.financialexpress.com/india-news/cabinet-nod-sought-to-categorise-hydro-power-as-renewable-energy/1404796/  (6 Dec. 2018)
Meanwhile, a report says that power company NTPC is likely to acquire the Central govt's stake in SJVN, an official said. However, the acquisition deal is stuck because of resistance from the Himachal Pradesh govt, the official added.  https://www.business-standard.com/article/companies/ntpc-likely-to-buy-centre-s-stake-in-sjvn-discussions-on-with-hp-govt-118120700051_1.html  (7 Dec. 2018)
Arunachal Pradesh Sacred cranes land safely at Zemithang The sacred black-necked crane arrived once again in its wintering abode in the Pangcheng valley along the Nyamjang Chhu River here on 3 Dec. As two cranes landed at Zemithang, locals, who consider the sacred bird as an embodiment of the 6th Dalai Lama, rejoiced at their auspicious arrival.
NGT in a landmark judgement dated April 7, 2016 had suspended the environmental clearance granted to the 780 Mw Nyamjang Chhu project, the barrage site and submergence of which will destroy the wintering site of the bird. The appeal had been filed by the Save Mon Region Federation. Alarmingly, the EIA of the proposed project by the project developers had failed to record the importance of the wintering site and in fact did not mention the Black-necked crane even once. https://arunachaltimes.in/index.php/2018/12/04/blacked-necked-cranes-arrive-in-tawang/  (4 Dec. 2018)
Tiger in the snow A study by researchers of the Wildlife Institute of India has found these majestic creatures in the snow-capped regions of the Eastern Himalaya. The study that began about three years ago has recorded 11 tigers in Dibang Valley.  
But the discovery of the species should also alert conservation authorities to new challenges. The story is also complicated by the fact that the rivers in the Valley are slated to be harnessed for hydropower projects. The good news is that conservation authorities are alert to some of the challenges, at least. https://indianexpress.com/article/opinion/editorials/royal-bengal-tiger-snow-arunachal-pradesh-dibang-valley-5478728/  (5 Dec. 2018)
Sikkim Lepchas community stands against dams The Lepcha community in north Sikkim is opposing the construction of a 520-MW Teesta Stage IV Hydroelectric Project (HEP) in Dzongu district. Their religious beliefs are at the core of their opposition. According to them, Dzongu is the origin place of their race (Lepcha).  They say that Khangchendzonga is "our mother mountain where our souls ultimately get salvation". They believe the environment is under threat due to an increasing number of power projects in the region despite their opposition.
The govt had signed a memorandum of understanding with the NHPC for this project in 2008. The Dzongu area was notified to be reserved for the Lepchas and they have previously successfully protested against the construction of four hydropower projects in the area. In March 2018, a special Village Assembly of Lingdong Barfuk, Lower Dzongu, rejected the Teesta IV HEP. However, the status of the proposal is 'in-principle' on the website of the environment ministry. https://www.landconflictwatch.org/research/lepchas-dzongu-dont-want-more-dams-their-land  (3 Dec. 2018)
NHPC to acquire 500 Mw Lanco Teesta project NHPC has bagged debt-laden Lanco's 500 Mw Teesta hydro power project under insolvency proceedings for a tentative value of Rs 900 cr, a senior official said. NHPC is expected to complete the takeover in the next three to four months and can finish the project in three to four years as its construction is almost 50 per cent complete, the official added. https://www.livemint.com/Industry/4QLNGbNVVevoV8YJH9cPWM/NHPC-to-acquire-500-MW-Lanco-Teesta-project-for-around-Rs-90.html  (6 Dec. 2018)
Himachal Pradesh Screening of documentary "The mountains agonized" (Ho Gai Peer Parvat si) a documentary film on the impacts of hydropower development in the Satluj Valley made by Independent Filmmaker Subrat Kumar Sahu at Sambhaavnaa Institute in Palampur on the 8th of December at a film festival called 'Cinema of Resistance'.
The film shot over a period of 7 to 8 years travels from village to village in the Satluj Valley capturing visuals and resident testimonies of the already deleterious impacts of many ongoing hydropower projects on the local farm-based economies and also on their precious water sources, causing deforestation, health hazards, landslides, flash floods, leading to desperate situations for the communities and also threatening to drive them into dispossession and perpetual deprivation.
Also see beautiful poem
नदी तू बहती रहना
पर्वत की चिट्ठी ले जाना, तू सागर की ओर,
नदी तू बहती रहना।
एक दिन मेरे गांव में आना, बहुत उदासी है,
सबकी प्यास बुझाने वाली, तू खुद प्यासी है,
तेरी प्यास बुझा सकते हैं, हम में है वो जोर।
तू ही मंदिर तू ही मस्जिद तू ही पंच प्रयाग,
तू ही सीढ़ीदार खेत है तू ही रोटी आग
तुझे बेचने आए हैं ये पूँजी के चोर।
नेता अफ़सर गुंडे खुद को कहते सूरज चाँद
बसे बसाए शहर, डुबाने बड़े-बड़े ये बांध
चाहे कोई भी आये, चाहे मुनाफा खोर
नदी तू बहती रहना, नदी तू बहती रहना
(राजकिशोर, शरथ, उर्मिला, मांडवी, मीरा, हिमशी, उमा के साथ संविधान संम्मान यात्रा के उत्तराखंड पड़ाव में जौनपुर तहसील के एक माध्यमिक विद्यालय में)
DAMS 
MoEF Minutes of the meeting of EAC on River Valley projects held on Nov 27, 2018:
BEAS basin Cumulative Impact Assessment study: The minutes makes it clear that EAC has absolutely no application of mind. It mechanically asks if the project is protected area, if not, if the project provides 1 km distance upstream and downstream, it can go ahead. WHERE IS CUMULATIVE IMPACT ASSESSMENT HERE?????

Pinnapuram Integrated RESP-Storage Project in Tehsil Nandyal, District Kurnool, Andhra Pradesh by M/s Greenko Energies Private Limited. FOR EC. EC RECOMMENDED.

Koshi-Mechi Intrastate Link Project (Construction of Canal of 76.20 km long) on the existing barrage beyond existing Eastern Koshi Main Canal (41.30 km) for irrigation purpose under Koshi-Mechi Intrastate Link Project in the State of Bihar. EC RECOMMENDED.

Dikhu (186 MW) hydroelectric project in Longleng district of Nagaland by M/s Naga Manu Power Private Limited – For consideration of appraisal of ToR/scoping clearance. TOR earlier given on 26.2.2013, already expired. TOR RECOMMENDED.

Sita Rama Lift Irrigation Project (Phase I) in Bhadradri Khammam district of Telangana by Irrigation and CAD Department, Govt of Telangana- for EC. EC RECOMMENDED.

Ujh (196 MW) Multipurpose Project Billawar, district Kathua, J & K by M/s JKPDC- For TOR Clearance. Earlier TOR given for higher submergence area on 30.1.2015. RECOMMENDED TOR.

Thana Plaun HEP (191 MW) Project in Mandi District of Himachal Pradesh by M/s Himachal Pradesh Power Corporation Ltd – for EC. However, the base line data collected for the EIA / EMP studies is from 1st March 2013 to 31st December, 2013. EAC noted that the data collected for the study is over three years old and hence could not be considered for appraisal of the project. EC RECOMMENDED. http://environmentclearance.nic.in/writereaddata/Form-1A/Minutes/06122018TKFNG50Q20thMOM.pdf
Inescapable to have CWC as strong technical body As expected this caters to the vested interest pro dam lobby that CWC is the leader of. The mention of earlier reviews of CWC-CGWB, ASCI and IIM-A clearly seems not so credible as nothing is in public domain about them. https://www.counterview.net/2018/12/rejoinder-inescapable-to-have-central.html   (6 Dec. 2018)
INTERLINKING OF RIVERS
Ken Betwa Link CEC to visit PTR to inspect river linking project The SC appointed Central Empowered Committee (CEC) will make a visit to the site of the Ken Betwa river linking project (KBLP) in Madhya Pradesh. The CEC wants to assess the efficacy of mitigation measures National Board for Wildlife (NBWL) has recommended while granting the project wildlife clearance. This is worth to mention that while CEC is planning to visit the PTR to understand the efficacy of compensatory measures suggested in the context of Ken Betwa link, the project developers are applying to FAC to dilute the conditions of clearance. https://www.dnaindia.com/india/report-dna-exclusive-central-empowered-committee-to-visit-ken-betwa-location-to-check-measures-2692690  (6 Dec. 2018)
INTERSTATE WATER DISPUTES
Mekedatu Dispute Dam may destroy forests, elephant corridor According to officials with the Water Resource Department, Karnataka,the project will require acquisition of the land from the Mugguru Forest's watch tower up to the outer regions of the foothills near Hanur Forest near Kollegal in Mysuru district. Mugguru Forest is located in the border between Karnataka and Tamil Nadu and is 9.1 km away from Mekedatu.
Officials say that the 67 TMC capacity reservoir will submerge Sangama, a tourist spot in Karnataka, which attracts over 2,000 people every day. "We require 4,716 hectares of land for the project. 90% of the land is forest land and only 10% is revenue land," the official added.
Sources say that the elephant corridor in the forest area in Sangama will also be disturbed once the project is constructed. 6 villages – Bommasandra, Galebore, Madivala, Kogge Doddi, Nelluru Doddi and Sampatagere Dodd – will be submerged if the project becomes a reality.
Currently, the city receives 1,350 MLD of Cauvery Water and the project aims to be able to meet the drinking water requirements by 2030. Officials say that Bengaluru will need 2,285 MLD of water by 2030. https://www.thenewsminute.com/article/mekedatu-project-may-destroy-forests-elephant-corridor-k-taka-water-resource-dept-92925  (7 Dec. 2018)
CWC acted in haste over Mekedatu dam: TN Meanwhile representatives from Tamil Nadu and Karnataka sparred at the Cauvery Water Management Authority (CWMA) meeting on Dec. 3 over the CWC nod to Karnataka to prepare a DPR on the proposed Mekedatu dam across river Cauvery.
Tamil Nadu made a strong case for withdrawing the clearance given for preparation of the DPR as the CWC had given its nod without hearing Tamil Nadu's stand. As per the Supreme Court order on the Cauvery dispute, no state can take up any new dam project without the consent of the lower riparian states. Neither the tribunal nor the apex court had approved of Karnataka's plan for the new dam, Tamil Nadu argued.
Incidentally, CWMA chairman S Masood Hussain, is also the chairman of the CWC. Karnataka countered Tamil Nadu's objection saying the Cauvery authority does not have any role in deciding Mekedatu reservoir project. Hussain sought to cool tempers saying Mekedatu plan was included in the agenda only for information. Further, Karnataka cannot go ahead with the construction of the dam on the basis of CWC's nod for preparation of the DPR, said Hussain. Representatives of other riparian states – Kerala and the Union Territory of Puducherry – were present at the meeting.
Tamil Nadu PWD secretary S K Prabhakar said that Karnataka's attempt was to create an alibi that the dam was being planned to mitigate the drinking water problems of Bengaluru city. But in reality, its agenda was to enhance its area under irrigation, which is a violation of the SC order, he argued. Prabhakar wanted the authority to direct the CWC to withdraw the permission for the DPR. https://timesofindia.indiatimes.com/city/chennai/cwc-acted-in-haste-over-mekedatu-dam-says-tn/articleshow/66926484.cms  (4 Dec. 2018)
A look at the controversy  Being set up by the Karnataka govt, the project is near Mekedatu, in Ramanagaram district, across the river Cauvery. Its proposed capacity is 48 TMC (thousand million cubic feet). Its primary objective is to supply drinking water to Bengaluru and recharge the groundwater table in the region. In Nov. 2014, the Karnataka govt invited expressions of interest in the Rs 6,000-crore project. In its 2015 Budget, it allocated Rs 25 crore for a detailed project report. https://indianexpress.com/article/explained/karnataka-mekedatu-dam-project-e-k-palaniswami-5475403/  (3 Dec. 2018)
IRRIGATION
Tamil Nadu PWD to repair damaged check dams Some of the dilapidated and damaged check dams in the Coimbatore district are all set to get a makeover soon. An official source with the public works department (PWD) said they would start repair works on 7 damaged check dams at the earliest. He said plans were also afoot to construct 3 new check dams in the district. The source said they have sent the state govt a proposal of Rs. 2.47 crore to repair five check dams in the district. https://timesofindia.indiatimes.com/city/coimbatore/pwd-to-repair-damaged-check-dams-construct-3-new-ones/articleshow/66835749.cms  (28 Nov. 2018)
Andhra Pradesh  Release of water for irrigation sought  During general body meeting, on Dec. 6, legislators of the opposition and members of the Zilla Parishad demanded the Ministers Chandramohan Reddy and Narayana to release water immediately for irrigation activity for protecting standing crops for Rabi seaso.
Addressing the meeting, Agriculture Minister Somireddy Chandramohan Reddy said that the deficit rainfall had decreased from 61%to 53% due to some rains recently and there are no inflows to Somasila reservoir due to insufficient rains in the catchment areas, said the Minister. He also said they had announced all 46 mandals as drought-hit in the district. https://www.thehansindia.com/posts/index/Andhra-Pradesh/2018-12-07/Release-of-water-for-irrigation-sought/453738  (7 Dec. 2018)
Report Solar pumps can quickly expand quality irrigation to the poor at affordable cost in Ganga basin Excerpts from the paper "Promoting Solar Irrigation Service Providers in Ganga Basin: Jobs, Affordable Irrigation and Accelerated Green Revolution", by Tushaar Shah, Gyan Prakash Rai, Shilp Verma and Neha Durga, presented at the international conference on Building Climate Resilience for Doubling Farmers' Incomes: Innovations in Water, Land, Energy and Ecosystems, organized by the International Water Management Institute (IWMI)-Tata Water Policy Programme at the National Dairy Development Board (NDDB) campus, Anand (December 4-6, 2018): https://counterview.org/2018/12/05/solar-pumps-can-quickly-expand-quality-irrigation-to-the-poor-at-affordable-cost-in-ganga-basin/  (5 Dec. 2018)
FISH, FISHERIES, FISHERFOLKS
West Bengal Hilsa fishers driven to the edge by overfishing The hilsa fishermen of Howrah district in are struggling against declining catch, stiff competition from mechanized trawlers and non-traditional fishermen entering the lucrative occupation explains Dhurba Das Gupta. https://www.villagesquare.in/2018/12/03/hilsa-fishers-driven-to-the-edge-by-overfishing/  (3 Dec. 2018)
Study India's sharks and rays: an ancient species on the brink of extinction  A study has found that globally, entire populations of sharks and their relatives, rays and skates, are being overfished to the brink of extinction. Over 50 percent of sharks and their relatives in the Arabian Sea are threatened. Researchers point out that the Arabian Sea region has large coastal communities that depend on seafood for their animal protein intake. Additionally, fisheries are at full capacity while fishing effort is increasing and there is a lack of political will to take actions to remedy the situation. https://india.mongabay.com/2018/12/10/indias-sharks-and-rays-an-ancient-species-on-the-brink-of-extinction/ (10 Dec. 2018)
SAND MINING
Uttar Pradesh Murders mere collateral damage to Bundelkhand's thriving sand mafia   There have been many accidents all over Uttar Pradesh in the last few years where poor people were killed in sand mining related activities. While some of these accidents have been gravely injurious, others have been downright fatal.
In Bundelkhand, these cases have often been tied up with the hugely active sand trade, and hence mafia – "paise waalon ki balu mafia", in local parlance. A few deaths are acceptable collateral damage to a thriving sand mafia, and contingency plans to deal with the fallout are already in place. As for an everyman in these districts, negotiating with the sand mafia — even about dead bodies — seems to be normalised.
Crackdowns over the years have consistently run dry the poor man's pockets. Police have been randomly seizing bullock carts and cycles that are used to carry sand needed to build toilets on the other. Whether the larger nexus of the sand mafia has suffered any blows is unclear; but the continuous movement of trucks overladen with sand throughout the night in Bundelkhand definitely otherwise. https://www.firstpost.com/india/illegal-sand-mining-how-a-few-deaths-are-mere-collateral-damage-to-bundelkhands-thriving-sand-mafia-5690841.html   (7 Dec. 2018)
Rajasthan BJP Ticket for MLA Accused of Illegal Sand Mining In the upcoming Rajasthan elections, BJP MLA Anand Lal Jeengar has been given a BJP ticket to stand again. Jeengar has been accused of illegal sand mining in Chittorgarh district. At one time, Chittorgarh's Banas used to be a river. It has now been reduced to not much more than grass, rocks, and stones.
Despite sand mining being declared illegal by the Jodhpur High Court and upheld by the Supreme Court in Nov. 2017, locals tell that the mining has continued unabated under the cover of night. The Jodhpur High Court had even employed a commission to look into why illegal sand mining was taking place so rampantly in Chittorgarh. In 2016, the commissioner published a report that blamed BJP MLA Jeengar from Kapassana constituency for being the muscle behind the mining.
A visit to the banks of what was at one time the Banas river confirm locals claims. When The Quint met several locals from villages adjacent to the river – including Upreda, Panna Kheda, and Jadana village – the people spoke about illegal sand mining in hushed tones. When asked if it was true that illegal sand mining continued unabated under BJP MLA Jeengar, all of them shied away meekly, but agreed. https://www.thequint.com/elections/rajasthan-elections-2018/sand-mining-illegal-bjp-mla-accused-jeengar-khateekar  (6 Dec. 2018)
HC lifts ban on short term permits for sand mining Rajasthan HC on Nov. 28, lifted the stay on short term permits (STPs) issued on small agriculture plots for sand mining. The move would bring some relief to people, companies and govt agencies struggling to carry out construction activities. The division bench of Justice M Rafiq and G R Moolchandani said that such mining on agriculture land has minimal environmental impact. https://timesofindia.indiatimes.com/city/jaipur/rajasthan-high-court-lifts-ban-on-short-term-permits-for-sand-mining/articleshow/66837197.cms  (28 Nov. 2018)
Tamil Nadu Journos detained, for report on illegal mining  A number of journalists, including representatives of Alliance for Media Freedom, have condemned the recent treatment of 2 Chennai-based journalists by police for helping two French journalists investigate illegal sand mining.
The Kanyakumari police allegedly detained journalists D Anandhakumar and M Sriram on 28 and 29 Nov. Anandhakumar and Sriram had assisted French journalists Arthur Bouvart and Jules Giruadat in covering illegal beach sand mining, reported The Wire. https://www.thequint.com/news/india/journalists-detained-called-french-spies-sand-mining-tamil-nadu  (4 Dec. 2018)
Villagers block carts, demand curbs on illegal sand mining Demanding to curtail excessive sand mining from Palar riverbed in Pattu village near Gudiyatham, villagers picketed more than a hundred bullock carts carrying sand in protest on Dec. 3. Claiming that they would not allow to ferry the sand unless curbs are put in place, the villagers blocked the bullock cart owners from leaving the area.
As the situation went out of control and heated arguments followed between local villagers and bullock cart owners, Gudiyatham taluk police, PWD and revenue department officials rushed to the spot and tried to pacify the villagers. https://timesofindia.indiatimes.com/city/puducherry/villagers-block-carts-demand-curbs-on-illegal-sand-mining/articleshow/66928271.cms  (4 Dec. 2018)
Andhra Pradesh Illegal sand mining rampant along sea coast  Illegal sand mining is rampant all along the coast of the Bay of Bengal Sea in Srikakulam district. Sand mafia excavating beach sand illegally and mix it with sand of rivers and rivulets and selling it to builders and contractors of Visakhapatnam and other areas.
Normally beach sand not suggestible for construction works as it is containing salty nature and not suitable for construction as it is not strong. For protection of environment also beach sand mining is illegal and against rules. But with support of ruling TDP leaders sand miners are violating rules out rightly at sea coast villages in Ranastalam, Etcherla, Srikakulam rural, Gara, Polaki, Santhabommali and other mandals.
Mines and geology department, police and revenue officials are well aware over illegal sand mining and it's mixing with river sand and its transportation to other areas. But they are maintaining silence and they are being bribed by sand miners and also yielded to political pressure. https://www.thehansindia.com/posts/index/Andhra-Pradesh/2018-12-05/Illegal-sand-mining-rampant-along-sea-coast/452888  (5 Dec. 2018)
Jharkhand 1st state owned sand mine comes up in Khunti The Jharkhand State Mineral Development Corporation (JSMDC) opened its first state owned sand ghat in Khunti district. As per state mines commissioner A B Siddique 3 more ghats are expected to be opened within the next 2 weeks in and around Garhwa district. He further said that they are targeting to open 100 plus state owned sand ghats across all the 24 districts in the current fiscal.
The Jharkhand state sand mining policy 2017, which got the cabinet nod in Aug. 2017 has been drafted in sync with provisions prescribed by NGT, Siddique informed. He also said that at present the state has prepared a mining plan for 20 ghats, developed them and have applied for environmental clearance.
As per JSMDC records, around 560 sand ghats currently exist in the state. Of these, 400 were auctioned to private parties in the past and are nearing expiry of lease terms. Siddique said as and when the auction periods end, JSMDC will take over the process under the new sand mining policy, which also aims to rationalise the ghats. As per him the govt has prepared mining plan for 20 ghats. https://timesofindia.indiatimes.com/city/ranchi/first-state-owned-sand-mine-comes-up-in-khunti/articleshow/66508489.cms  (5 Nov. 2018)
Himachal Pradesh Areas not earmarked, illegal mining goes on in Jaisinghpur  Every river and khud in Jaisinghpur of Kangra district is prone to illegal mining as dozen of tractors are allegedly engaged in the activity. As a result of the illegal mining, natural water resources are drying up, water level in khuds has gone down, rivers are changing course leading to floods in in this remote subdivision of Kangra.
As per the directions of the NGT and the state govt, the mining authorities are supposed to earmark the area allotted for mining with flags so that no illegal mining is carried out outside the leased area. In fact, due to the absence of proper demarcation of the land leased out to stone crushers, the administration has failed miserably in the checking of illegal mining going on in the Beas and other rivulets. Today most of the crushers have been indulging in mining in all parts of the Beas. https://www.tribuneindia.com/news/himachal/areas-not-earmarked-illegal-mining-goes-on-in-jaisinghpur/686989.html  (22 Nov. 2018)
WETLANDS, LAKES, WATER BODIES
Karnataka NGT asks state to shell out ₹500 crore for lake clean-up Coming down heavily on the "colossal neglect" of the city's two biggest and most polluted lakes — Bellandur and Varthur — the NGT on Dec. 6, ordered the govt to set aside Rs 500 cr in an escrow account towards cleaning them.
The green bench asked BBMP to pay another Rs 25 crore to CPCB, of which Rs 10 crore will be transferred to the Karnataka pollution control board to support a committee which will monitor implementation of the action plan. The state govt has also been directed to furnish a performance guarantee of Rs 100 crore, which it will have to pay if it fails to implement the plan within the timeline. The NGT's observations came on a report submitted by a commission it appointed on May 31. https://timesofindia.indiatimes.com/city/bengaluru/ngt-asks-karnataka-to-shell-out-rs-500-crore-for-lake-clean-up/articleshow/66979609.cms  (7 Dec. 2018)
Bengaluru lake has India's largest floating island  Hebbagodi lake has made it ot the Limca Book of Records for having India's largest floating island. The 12000 sqft island has strips of vegetation that crisscross the water body. It comprises rafts that allow plants to grow hydroponically (without soil, and through mineral nutrient solutions) and act as cleaning agents. The floating rafts are built with refused PVC pipes. https://timesofindia.indiatimes.com/city/bengaluru/bengaluru-lake-has-indias-largest-floating-island/articleshow/66913568.cms  (3 Dec. 2018)
Jammu & Kashmir Around 5,000 migratory birds flock in Gharana wetland About 5,000 migratory birds have arrived at Gharana Wetland Conservation Reserve along the International border in the outskirts of Jammu. Located about 30 km from Jammu, Gharana is surrounded by wetlands of Makwal, Kukdian, Abdullian and Pargwal where more than 170 resident and migratory bird species flock during the winter – making it a treat for bird watchers.
During a meeting to review the status of Gharana wetland conservation reserve Commissioner Secretary, state Forest Department, Manoj Kumar Dwivedi, stressed on prioritising the conservation and management issues like sewage disposal by setting up STP, monitoring and ensuring optimum water level in the wetland. He also stressed on desilting and selective deweeding for boosting eco-tourism in the area and generating livelihood opportunities for the communities and stakeholders.
Gharana, located along the Central Asian Flyway, is a notified wetland conservation reserve under the Jammu and Kashmir Wildlife Protection Act, 1978. It has international recognition as one of the Important Bird Areas (IBAs) in the world, declared by BirdLife International (UK) and Bombay Natural History Society. http://www.newindianexpress.com/nation/2018/dec/09/around-5000-migratory-birds-flock-in-gharana-wetland-in-jammu-1909282.html  (9 Dec. 2018)
Op-Ed Wetlands may not look much to us, but they are a lifeline for birds  by Neha Sinha Wetlands too are more than the eye can see. A good wetland can look nothing like what you would expect, like just a slip of silver between vegetation. The wetlands of India may not look much to us, but they are a lifeline for birds. Traditionally, wetlands have been treated as drains, as wastelands, as bad places, as receptacles of our filth. For the first time, however, the Govt has announced a national action plan for wetlands used by waterbirds.
While India gets tens of thousands of migratory birds, we have not had sustained conservation work for many species.  This is a long overdue focus on birds that deserve more than an occasional hat tip by a birdwatcher. This is a claiming of ownership by India of birds that are international. The first phase for the plan is till 2023. Hopefully, by the end of two rounds, wetlands can finally shrug off the careless wasteland tag. https://www.dailyo.in/variety/migratory-birds-wetlands-wetland-conservation-avifauna-wildlife-conservation/story/1/28093.html  (2 Dec. 2018)
Also see, Keep the exotics out of our waters Dr Sanjay Molur of Zoo Outreach Organisation talks about why we should bring back native species of plants and aquatic life in our water bodies.  https://www.thehindu.com/sci-tech/energy-and-environment/why-we-should-bring-back-native-flora-and-fauna-into-our-wetlands/article25668937.ece  (5 Dec. 2018)
WATER OPTIONS
Maharashtra Raigad fort spills rainwater harvesting secrets  Even as several parts of Maharashtra struggle with chronic water shortage, conservationists have located an ancient rainwater harvesting system, including a rain gauge on Raigad fort. The state is executing a Rs 606-crore plan to conserve and re-discover the Raigad fort, which was the capital of Chhatrapati Shivaji Maharaj's kingdom in the 17th century.
The fort which measures around 1,300 acre had nearly 84 small and large water tanks and reservoirs. The RDA has cleaned and de-silted 21 of the 84 tanks and reservoirs on the fort and also discovered buried artefacts like a Shivalinga, 'Shivrai' coins and cannonballs from them. This is the first such organised attempt by a govt agency to document rain water harvesting and storage structure on forts and evolve conservation strategies based on it. https://www.dnaindia.com/india/report-maharashtra-raigad-fort-spills-rainwater-harvesting-secrets-2694091 (10 Dec. 2018)
GROUNDWATER
Telangana 24-hr power policy is linked to groundwater decline and farmer suicides  This informative piece analyzing the impact of state's 24 hours power supply to 23 lakh pump sets finds it to be one of the main culprits for falling groundwater level, drying of wells, farmers suicides. Surprisingly the policymakers did not consult State Groundwater Department before launching the policy and there are concerns in power sector too:
– The policymakers did not take into account the opinion of the state's groundwater department. When the joint director of the groundwater department (TSGWD) was asked if the government consulted their department while taking this decision to give round-the-clock power to the agriculture sector, the answer was one word – No.
– Expressing concern that there would be about 10-20% of over-exploitation of groundwater, the official said that farmers should now learn the practice of water-sharing instead of everyone installing his/her own tube well.
– Kalolla Dhrushyam, a book published in June 2017 by the Telangana Vidya Vanthula Vedika on the agrarian crisis in the state, reports that 61% of farmer suicides are linked to tube well/pump set failure (lack of groundwater, i.e., farmers are pushed in debt trap) and 21% to drying of wells. This explains why electricity for the agriculture sector is critical and not a well-thought-out policy.
– Telangana has witnessed 3,849 suicides (and counting) till September this year, of which Siddipet district has the highest. In this same district, the groundwater has collapsed >20m bgl.
– Large and small farmers differ in their views about removing self-starters from pump sets. Large farmers do not seem to be interested in removing the auto-start from their pump sets. Sadashiv Reddy from Pagadapalli said, "Sometimes power trips for a few seconds, then we need to go all the way to the pump set to restart the motor. If a person has four to five pump sets (referring to large farmers), his whole day might be spent in checking pump sets." Farmers from this village have warned that if anyone dared touch the starters, it would not be accepted at any cost.
– But small and marginal farmers expressed an opposite view. Most of them don't have starters and said that as groundwater levels fall, large farmers draw more water with high-power pump sets. They feel that soon they might be left with no option but to leave agriculture.
– Keeping the present agrarian crisis in mind and the lakhs of farmers marching to Delhi, this policy has the potential to turn unfavourable for the farmers if there is deficit rainfall next year.
– This policy might eliminate small and marginal farmers from agriculture or leave them with more debt. Is this a populist policy for votes that is turning into an ecological disaster or is it a well-thought-out policy to systematically distance small and medium farmers from their land and agriculture?  https://www.thenewsminute.com/article/how-telangana-s-24-hr-power-policy-linked-groundwater-decline-and-farmer-suicides-92718   (4 Dec. 2018)
Many farmers expressed their grievances due continuous fall of ground water during recent Kisan Mukti March. https://www.gaonconnection.com/desh/groundwater-crisis-in-karnataka-and-rajasthan-farmers-taking-loan-for-borewells-42800  (3 Dec. 2018)
Maharashtra State proposes Act to monitor use, punish misuse The report explains the Maharashtra Groundwater (Development and Management) Act 2018 and its significance, at a time when the state is reeling under drought conditions in several districts. While preliminary assessments of the draft is underway, there are other stakeholders in the process, such as the ministries of agriculture, water resources and finance, as well as bodies like the Maharashtra Pollution Control Board, which need to ratify the proposals.
The Act also received over 5,000 suggestions and objections during Aug and Sept, and a special committee scrutinised them. A majority of these suggestions were in favour of introducing a regulatory Act, but it can be implemented only after a final nod from the state cabinet. Other government departments are expected to give their recommendations on the draft in the coming months. https://indianexpress.com/article/cities/pune/as-groundwater-levels-dip-state-proposes-act-to-monitor-use-punish-misuse-5485070/ (9 Dec. 2018)
URBAN WATER
Maharashtra 24% Mumbai water supply not tracked The Minister of State for Urban Development Ranjit Patil  statement in Legislative Assembly on Nov. 29. About 24 % of the total water supply in Mumbai is not tracked by devices like water meters. The amount of unmetered water supply in Mumbai is higher than the national average of 15 %.
–  Apparent losses such as illegal connections, water theft and metering inaccuracies were some of the reasons for the high unmetered percentage in Mumbai's water supply.
– The estimated population of Mumbai is 1.34 cr and an average 3,800 MLD of water is supplied to city, at present, a 10 % cut in supply due to deficit rains this monsoon. Non-revenue water is the part of supply that does not earn the utility producing and supplying it any money. https://www.ndtv.com/mumbai-news/24-per-cent-mumbai-water-supply-not-tracked-higher-than-national-average-1956548  (2 Dec. 2018)
At a time when the Aurangabad city is grappling with acute water crisis, water tanks installed in civic administration's headquarters at Town Hall have been overflowing, leading to losss of gallon of water on a daily basis. Showing the lackadaisical attitude Aurangabad Municipal Corporation officials and office bearers find the water available in the headquarters unfit for drinking and order jars of drinking water. This goes on to show the apathy of the civic body which claims that water supply to the city is far less that its requirement and attributes water wastage to residents' within the internal distribution network. https://timesofindia.indiatimes.com/city/aurangabad/amid-crisis-civic-body-engages-in-water-wastage/articleshow/67016814.cms (9 Dec. 2018)
WATER
Report Water scarcity affecting India's power sector  Growing water scarcity and competition among stake holders to affect power sector severely:
– According to a new report by China Water Risk (CWR), a non-profit organisation, that addresses business and environmental risks arising from China's urgent water crisis, over 70% of India's existing thermal-power utilities are likely to face stiff competition for water from agricultural, urban and other industrial demands in the next twelve years.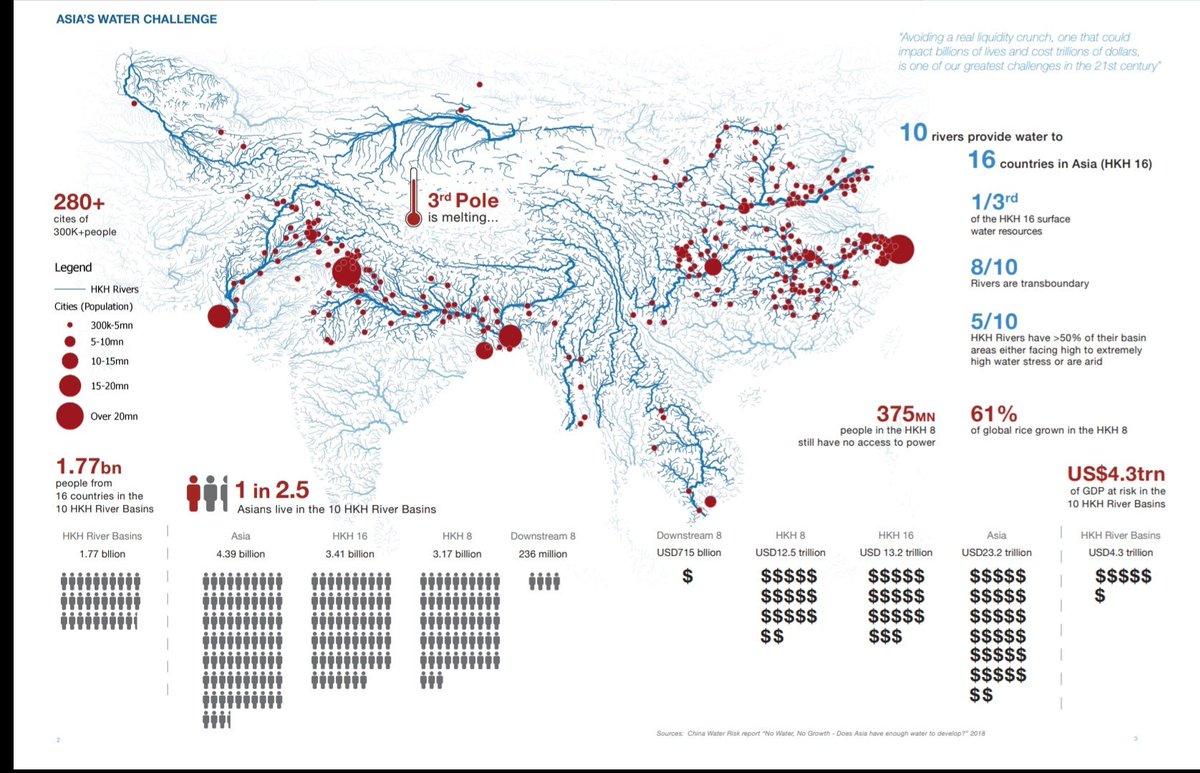 – Water-shortage is the fifth most common reason for forced outage of thermal power plants in India, and caused almost 2% of all outages in terms of potential generation.
– Fourteen of India's largest thermal power utility companies have experienced water-shortage-related disruptions at least once between 2013 and 2016, losing over $1.4 billion (Rs 9,873 crore) in total potential revenue from the sale of power.
– In 2016, nine companies had water-related shutdown records for 12 of their plants. Together, they lost more than $614 million (Rs 4,330 crore) in potential revenue, accounting for about 2.3% of the power-sale revenue that year.
– This problem is likely to continue as water competition intensifies. https://thewire.in/environment/energy-adds-a-new-dimension-to-climate-water-risk-globally  (5 Nov. 2018)
Punjab Agriculture sector outside ambit of proposed water regulation body With a mandate to check overexploitation of groundwater, the proposed Punjab Water Regulation and Development Authority will have the power to impose tariff and restrict construction of any structure for drawing water for domestic, commercial and industrial use, except agriculture.
In the draft of the Punjab Water Resources (Management and Regulation) Bill, 2018, approved recently by the Cabinet, the authority would be specify conditions to regulate operations of existing installations as per categorisation based on the stage of groundwater development, trend of water depletion and availability of surface water.
But wary of antagonising the farming community, the govt has kept the issue of imposing tariff on the extraction of groundwater by over 14 lakh tubewells in the agriculture sector out of the ambit of the authority. https://www.tribuneindia.com/news/punjab/agriculture-sector-outside-ambit-of-proposed-water-regulation-body/695243.html  (8 Dec. 2018)
MONSOON 2018
IMD Warmer winter in store as El Nino brews over Pacific IMD on Dec. 3, has issued a statement, titled 'Seasonal Outlook for Temperatures', stating that the ongoing winter season – to last till February 2019 – will record above normal sub-divisional average temperatures across all meteorological sub-divisions.
 "The Equatorial Sea Surface Temperatures (ESSTs) recorded from Pacific Ocean are above normal, but the atmosphere has not shown any significant variations correspondingly. A weak El Nino is likely to develop by the end of winter, towards February 2019. At the moment, indications are that it could be an El Nino event lasting for a short duration," a senior official from IMD, Pune, said. https://indianexpress.com/article/india/imd-warmer-winter-in-store-as-el-nino-brews-over-pacific-5477214/  (4 Dec. 2018)
DROUGHT 2018
Maharashtra 4 big dams hit dead storage in Marathwada, 41 have 20% water  4 large dams in Marathwada have already hit dead storage and the remaining 41 have just 20% stock left. Overall, the current water levels in the drought-prone region are just 1/3 of those reported at the same time in 2017. The water resources department authorities on Dec, said that certain pockets of the region could face severe water shortage in days to come.
– The 45 major irrigation projects from Marathwada were holding 20% live storage on Dec. 4, as compared to 72% on the same date in 2017. The region has 81medium projects, which had 18% livestock, as against 58% stock during corresponding period last year.
– As many as 839 micro irrigation projects are left with only 20% live storage as compared to 47% stock last year. Majalgaon and Manjra major dams from Beed district have hit dead storage. These were filled to 88% and 96% live storage, respectively, during corresponding period last year.
– In Osmanabad district, Sina Kolegaon major irrigation project, which has hit dead storage, was showing 93% live storage in 2017. Siddheshwar major project from Hingoli district is also showing dead stock as against 44% stock last year.
– The other major projects are left with some water, including Jayakwadi dam (26%) from Aurangabad district, Lower Terna (24%) from Osmanabad district, Yeldari ( 8%) from Hingoli district, Lower Manar from (34%) from Nanded district and Lower Dudhna (14%) from Parbhani district. https://timesofindia.indiatimes.com/city/aurangabad/monsoon-7-months-away-but-dam-levels-in-region-decline-to-just-20/articleshow/66942699.cms  (5 Dec. 2018)
– Majalgaon and Manjra major dams from Beed district, Sina Kolegaon major irrigation project in Osmanabad district and Siddheshwar major project from Hingoli district are showing dead storage, all were 44% to 96% full same date last year. https://weather.com/en-IN/india/news/news/2018-12-05-no-rains-marathwada-dams-start-dry   (4 Dec. 2018)
– The average water levels in major dams of Nagpur division stand at 25% of the capacity. This is next only to Marathwada, the worst hit region, where the average level is down to 19% as compared to 71% last year.
The Nagur division covers five districts of east Vidarbha, which includes Nagpur, Wardha, Gondia, Bhandara and Gadchiroli. However, in terms of districts, Buldhana, which comes under Amravati division, is the worst affected.  https://timesofindia.indiatimes.com/city/nagpur/only-25-water-in-ngp-div-dams/articleshow/66994106.cms  (8 Dec. 2018)
Deficit monsoon wiped 95% of Kharif crop Even as the state govt has sent a revised proposal seeking Rs 7,962 crore to the Centre for drought mitigation and relief measures, it has come to light that the monsoon deficit has wiped out almost 95% of the kharif crop in North Maharashtra.
– A report submitted to the state govt by the Nashik divisional commissionerate shows that of the total cultivated land of 19.53 lakh hectares in Nashik, Ahmednagar, Nandurbar, Jalgaon and Dhule districts, crops on 18.55 lakh hectares were damaged as a result of inadequate rain. The situation is particularly bad in Dhule and Nandurbar districts, where all the crops have wilted in the drought-hit areas.
– Of the Rs 7,962 crore sought, Rs 7,103 crore is for crop damage, Rs 535 crore for cattle fodder and the remaining Rs 323 crore for water supply through tankers. The state govt has announced drought in 151 talukas, or 45% of the state. In these parts, there are 1.07 crore cattle, for which the govt will require 112 lakh tonnes of fodder.
– There are also 2,700-odd villages in which the govt cannot declare a drought as these do not meet the criteria in the drought declaration manual. For such villages, the state govt has budgeted Rs 3,000 crore from its own budget. https://timesofindia.indiatimes.com/city/mumbai/maharashtra-ups-drought-aid-sought-by-rs-440-crore-takes-it-to-rs-7962-crore/articleshow/66996252.cms  (8 Dec. 2018) 
FLOOD 2018
Op-Ed Coming to terms with Kerala's ecological imbalance  Deforestation, urbanisation, plantations and tourism have eroded the capacity of the State to withstand extreme weather events. However, a course correction is possible says GM Pillai former IAS officer and Founder Director General of the World Institute of Sustainable Energy, Pune.
GM Pillai former IAS officer highlights how decades of ecological destruction in form of deforestation, urbanization, unsustainable sand mining, encroachment of floodplains, drainage path, wetlands, backwater ecosystems, uncontrolled tourism development in mountain and coastal areas resulted in amplifying the impact of the 2018 floods in Kerala.
As a course correction he suggests restoration of the disrupted ecological web from the Western Ghats, through the river systems, water bodies, flood paths and flood plains to their original condition to the extent possible.
On Hydel projects:- Out of the 58 small and big dams in Kerala, 35 are hydro-electric projects. Together they have contributed to destruction of over 350 sq. km of evergreen forests, in the reservoir area alone. Three major rivers have over a dozen dams each, which have altered the riverine ecosystem in many ways. Besides, as has been found in a 2015 study by the Central Water Commission, in many dams commissioned before 1971, the reservoir capacity has been significantly reduced due to silting. So in extreme rain events, they are unable to hold water as per their designed capacity.
On Sand extraction:- It is not only in the 'water towers' that the water cycle of the State has been disrupted. Excessive sand mining from riverbeds, to feed the construction mania in the state, has led to reduction in the water absorption/retention capacity of the river beds. Based on sand audits conducted in 14 major rivers, it is found that sand extraction is up to 85 times in excess of the sand deposition. In the 3,200 kilometre network of rivers, river beds capable of retaining and slowly releasing 500 million sq. metres of water at a time have been eliminated through sand mining.
Some ameliorative steps:- The patchy 'catchment area treatment' currently implemented by the KSEB should be replaced by a programme of real forest restoration. This, coupled with desilting of dams, could control the quantity of runoff into the dams and the resultant need for sudden release, exacerbating the floods. The first crucial step in this direction would be the adoption of the Madhav Gadgil Committee report and its implementation.
-Kerala desperately needs a River Restoration Authority to rejuvenate the network of 44 rivers and their 900 tributaries, rivulets and countless streams. In those rivers irretrievably destroyed by sand mining, a 'mining holiday' should be declared till the sandy riverbeds of about 12 feet each is restored in the respective rivers.
-Restoring 'environmental flows' in the rivers, through periodic release of water from the dams, as recommended by the World Commission on Dams would also help to rejuvenate the rivers and in raising the ground water level in the wells in the river basins. Equally important is the protection and preservation of Kerala's wetlands. As already pointed out, their area has shrunk considerably over the years.
-The programme to revive thousands of village ponds lost to the construction mania should be expanded to cover restoration of inland streams, canals and rivulets lost to human intervention.
-A digital map of the flood affected areas, when superimposed with the detailed pre-1957 map of these areas would be very revealing. Many of the heavily flooded areas are converted paddy fields, a typical case being the Kochi International airport.
-The Kerala Paddy and Wetland Protection Act should be rechristened as 'Kerala Paddy Lands and Wetlands Protection and Restoration Act', with suitable enabling and enforcing provisions. https://www.thehindubusinessline.com/opinion/coming-to-terms-with-keralas-ecological-imbalance/article25478397.ece  (12 Nov. 2018)
SOUTH ASIA
India-Pakistan Centre okays dam on Ravi, will cut water flow to Pak  The Centre on Dec. 6 approved implementation of the Shahpurkandi Dam project on the Ravi in Punjab. Though the project was planned 17 years ago at an estimated cost of over Rs 2,285 crore, it could not be implemented due to paucity of funds with the state. The Centre will provide financial assistance of over Rs 485 crore (for the irrigation component) to the state for implementing the project over five years from 2018-19 to 2022-23.
The decision in this regard was taken by the Union Cabinet, keeping in view the provisions of the Indus Water Treaty. The project was initially approved by the Planning Commission in Nov. 2001 and was included under the accelerated irrigation benefits scheme of the water resources ministry for funding its irrigation component. Revised cost of the project was approved by the advisory committee of the ministry in August 2009. https://timesofindia.indiatimes.com/india/centre-oks-dam-on-ravi-will-cut-water-flow-to-pakistan/articleshow/66978616.cms  (7 Dec. 2018)
Bangladesh The sand graves of Tahirpur Croplands, community lands and wetlands, stretches of roads and canals in the Tahirpur Upazila of Sunamganj are filled with sand. According to the Sunamganj Department of Agricultural Extension, 350 acres of land on the border of Tahirpur has been rendered inarable by sand. Other sources say the sand covers almost 500 hectares. All the freshwater fish and other animals in the area, including snakes, are dead or gone.
Dr Md Abul Kashem, dean of agriculture at the Sylhet Agricultural University, said every year around 80 million tons of sand comes down to the area from upland, which is in the bordering state of Meghalaya in India. Most of it comes to the Sunamganj and Sylhet borders through rivers and waterfalls. Abul Kashem, chairman of the Uttar Barua Union Parishad, said that about 700-800 families were affected due to the intrusion of sand.
Various programs have been taken with an intention of solving the sand problem. Govt intervention has been sought to sort out the issue by sending a letter to different levels of the government. But, it is a matter of sorrow that this is increasing day by day, let alone sorting it out. https://www.dhakatribune.com/bangladesh/environment/2018/12/07/the-sand-graves-of-tahirpur  (7 Dec. 2018)
2nd freshwater crocodile spotted in 50 years For over a century now, freshwater crocodiles were believed to be extinct from the country. However, in the past 50 years two such crocodiles were spotted, the most recent one being at Char Komorpur in Pabna. The crocodile has taken shelter in a disconnected lagoon of the Padma river for over a week at the char, near Komorpur village.
Locals in the area said since the water level has receded, the lagoon was disconnected from the main channel of the river. This was the second freshwater crocodile seen in a river in the last 50 years as it was believed to be extinct from the country's rivers for a century, the forest department said. https://www.thedailystar.net/nature-quest/news/2nd-freshwater-crocodile-spotted-50-years-1670344  (7 Dec. 2018)
Pakistan Let them drink bottled water By Mohammed Hanif writes on failure of govt in providing safe drinking water forcing citizens to depend on bottle and tanker water supply which is making a hole in their pockets and citizens which are not able to afford bottle water are gradually scrumming to contaminated water sources. He also reveals that even the bottle water supply is not safe.   
– According to one estimate, 53,000 children in Pakistan die of diarrhea every year after drinking water containing dangerous bacteria. According to another estimate, 40 percent of all deaths in Pakistan are caused by water contaminated with sewage, industrial waste, arsenic or diseases. Earlier this year, the Pakistan Council of Research in Water Resources announced that at least eight brands of bottled water — brands with fancy names like Aqua Fine, Pure Aqua, Aqua Gold, Pure 18 and Aab-e-Noor (Water of Light) — were contaminated.
– The Supreme Court's chief justice has asked banks, the media and the govt to help him raise funds for his dams. Building a big shiny structure that makes a mark on the scenery probably seems like making history. But beyond the inherent absurdity of crowdfunding what should be a public infrastructure project — as one critic has said, "the state cannot be run like a charity" — it would be cheaper than building those dams to make existing water supplies drinkable and disease-free. Yet there's little discussion about that. https://www.nytimes.com/2018/11/23/opinion/pakistan-water-contamination-bottled.html  (23 Nov. 2018)
CHINA
The Guazi landslide: an interesting ancient landslide reactivated by a hydroelectric power scheme in China An interesting article in the journal Landslides (Zhao et al. 2018) highlights the Guazi landslide in Heishui County, Sichuan, China.  This is a large, ancient landslide located sandstone and phyllite rocks in mountainous terrain on the slopes above the Heishui River.
In 2008 a major hydroelectric power scheme was developed downstream of the landslide site, consisting of the Maoergai Dam, a rock-filled embankment dam providing a hydraulic head of about 170 metres, and associated infrastructure. The dam was completed  on 20th March 2011, and impoundment of the reservoir was started.  On 2nd September 2011, six months after impoundment was initiated, movement of the Guazi landslide was noted. https://blogs.agu.org/landslideblog/2018/12/07/guazi-landslide-1/  (7 Dec. 2018)
ASIA
Thailand Damning evidence of dam's impacts on rainforest birds A study by an international team of conservation scientists found that a dam built in Thailand 31 years ago has caused the local bird population to collapse. https://www.sciencedaily.com/releases/2018/12/181207112701.htm  (7 Dec. 2018)
THE REST OF THE WORLD
SANDRP Blog Sacred Origins: Spring Lake and San Marcos River of Texas  Story of a town known by its spectacular river and how the origins of this river are protected, nurtured and cared for. Water bubbles up from the origin lake from over 200 springs. This is the story of River San Marcos and Lake Springs, one of the world's most important groundwater-fed river. https://sandrp.in/2018/12/07/sacred-origins-spring-lake-and-san-marcos-river-of-texas/  (7 Dec. 2018)
Europe Eco-Masterplan for Balkan Rivers The Eco-Masterplan is underpinned by the most comprehensive assessment of contemporary environmental and economic information in/for the region to date. It proves that these rivers are simply too valuable to lose, and that alternative energy systems can be found to secure a future where economic needs are met and environmental values are maintained. To preserve these outstanding values, the plans to build almost 3,000 hydropower plants simply cannot proceed.
The Eco-Masterplan is a line in the sand, a clear signal that future energy development in the Balkans does not have to come at the cost of its extraordinarily unique and precious river systems. https://balkanrivers.net/en/masterplan-storymap 
California State breaks, shifts levees to restore natural floodplains California's Room for the River Moment Breaking Levees to let floods spread, as one of the best ways to tackle floods. "At the confluence of the San Joaquin and Tuolumne rivers, a winter of heavy rains could inundate about 1,200 acres of riverside woodland for the first time in 60 years. That's by design: Here, a few miles west of Modesto, work crews removed or broke several miles of levee last spring and replanted the land with tens of thousands of native sapling trees and shrubs." https://calmatters.org/articles/restoring-floodplains-reversal-california-central-valley/  (4 Dec. 2018)
Europe Drought Rhine, a lifeline of Germany, crippled by drought One of the longest dry spells on record has left part of the Rhine in Germany at record-low levels for months, forcing freighters to reduce their cargo or stop plying the river altogether.
Parts of the Danube and the Elbe — Germany's other major rivers for transport — are also drying up. Some inland ports are idle, and it is estimated that millions of tons of goods are having to be transported by rail or road.
About half of Germany's river ferries have stopped running, according to the Federal Waterways and Shipping Administration, and river cruise ships are having to transport their passengers by bus for parts of their journey. Thousands of fish in the Swiss section of the river died because of the heat and low oxygen levels. There are reasons to believe such weather will become more frequent with a warming climate.
Gas stations in the region that rely on tankers to deliver fuel from refineries in the Netherlands have run out. And the wreck of De Hoop, a Dutch freighter that sank after an explosion in 1895 and is normally submerged, now lies exposed on the Rhine's banks. https://www.nytimes.com/2018/11/04/world/europe/rhine-drought-water-level.html  (4 Nov. 2018)
Drought strands European river cruise ships Europe may have to get used to lower river levels. Climate scientists say dwindling glaciers in the Alps mean there will be less meltwater to make up the shortfall in the spring.
There have already been months of chaos on Europe's waterways after the summer drought brought river levels so low the German authorities had to warn people to beware of unexploded Second World War munitions being exposed by the retreating waters.
But anyone hoping autumn rains have rectified matters will be disappointed. Rainfall has been low over northern Europe, and the river levels have continued to drop — in Budapest the Danube has fallen so low the remains of a bridge destroyed during the Nazi occupation have been exposed.
The low water levels have proved disastrous for river cruises. The Danube may be Europe's longest river, but the popular cruise routes run through the upper reaches, where ships have to negotiate a number of shallow stretches.
Things are no better on the Rhine, where cruise ships are struggling to make it to Cologne or to the Rhine Gorge. And with the Christmas Market season getting underway in Germany, there are fears cruise ships will not be able to make it to the most famous markets. https://www.telegraph.co.uk/news/2018/11/28/drought-leaves-european-river-cruise-ships-stranded-low-water/  (28 Nov. 2018)
Texas Treated sewage water to become tap water in El Paso  20 or 30 years ago, the city of El Paso in southern Texas had a plentiful water supply. In 1989, El Paso Water's then Utility Manager Ed Archuleta predicted the city would run out of water in 2020. Since then El Pasoans have cut down on their water usage by 35 percent per person, yet despite this and despite El Paso being home to the world's largest inland desalination plant, water worries persist.
– Now, in a desperate step to alleviate the water shortages, El Paso is set to become one of the first cities in the US to treat sewage water and turn it into drinking water. The city is working to build a closed-loop facility to treat sewage water with multiple steps of filtration such as carbon and UV filtration to make sure no pathogens or microbes are present. Gilbert Trejo, chief technical officer of El Paso Water, says that technology allows the water to be 'treated to a very high standard', making it safe to drink.
– 'From toilet to tap' is an idea that has been around for a number of years, but many water-scarce cities have resisted its implementation due to the revulsion the idea creates in the public. However, as the global climate changes and water becomes an increasingly scarce resource, a number of cities are re-examining the idea. https://www.aljazeera.com/news/2018/12/treated-sewage-water-tap-water-el-paso-181205091148665.html  (5 Dec. 2018)
Also see, Urban water scarcity takes center stage at MIT Water Summit Except the mantra of "Conversation, collaboration, and coordination" this provides no real solutions or examples, or even how this is to be achieved. http://news.mit.edu/2018/mit-urban-water-scarcity-takes-center-stage-j-wafs-water-summit-1206  (6 Dec. 2018)
Green Peace Sand depletion by Rex Weyler The immense growth of human infrastructure — booming cities, roads, concrete, glass, electronics, and shale gas fracking — now requires such a massive extraction of sand and gravel, that we are now destroying rivers, lakes and ocean ecosystems just to dredge up billions of tonnes annually.
– Since 1900, the global volume of resources for buildings and transport infrastructure has been increasing by about 2.8% annually, doubling every 25 years. Sand and gravel represent about 79% of this material extraction, almost 29 billion tonnes a year, exceeding fossil fuels and biomass extraction.
– Nations now mine about 13 billion tonnes of sand annually just for construction, second by weight only to water as the most-used resources on Earth, and this demand is growing by about half a tonne per year, expected to reach 20 billion tonnes annually by 2030.
– This relentless global sand trade leaves behind habitat destruction, species loss, health impacts, fishing decline, obliterated beaches, disintegrating riverbanks, and collapsing bridges. https://www.greenpeace.org/international/story/19351/sand-depletion/  (16 Nov. 2018)
West Africa Locals suffering of Julakay Ltd. sand mining project  Julakay started mining for sand on Faraba Banta's rice fields, without prior informing and consent of the villagers, threatening their food supply. Police repression killed two people, bringing the case under national scrutiny. The Julakay National Holding Co. Limited (hereafter Julakay Group) is operating in Faraba Banta village surroundings without never having received the village's consent.
Jukalay's sand mining puts under jeopardy the villagers' rice fields as its activities might trigger the salinization of the soils, rendering them unproductive. Women are particularly concerned as they the ones whose tradition has put them in charge of rice cultivation, guaranteeing food sovereignty. Several women of the village have fields on the sand quarries. https://ejatlas.org/conflict/julakay-mining-site-the-gambia 
Japan Big stink over sand demand in Palau The Ngarchelong State community of Palau is outraged over a proposed sand mining project by a Japanese company, calling the plan a serious threat to their environment and livelihood. The proposed project is due to be located on the home reefs and sea grass bed of a small community in the north of Palau. The same areas are home to numerous endangered species such as dugongs, turtles, stingrays, eagle rays and other fish species.
The local community relies heavily on subsistence fishing and food gathering in these areas. According to the Environmental Assessment of the project, the proposed sand mining is a joint venture between the Ngarchelong State Govt, RAM Corporation, Inc- a Japanese company.
The proposed project aims to dredge an unlimited amount of sand for the next 50 years. The venture gives 35 percent of the sand mining profits to the state while the rest is for the Japanese RAM Corporation. https://www.pacificislandtimes.com/single-post/2018/11/12/Big-stink-over-Japan-sand-demand-in-Palau  (12 Nov. 2018)
California Corporate mining in SF Bay sparks sand wars 6 years ago, NGO San Francisco Baykeeper sued sand-mining firm Hanson Marine Operations and the State Lands Commission to stop sand mining in the Bay. However, in Nov, an appeals court judge sided with the State Lands Commission and the sand mining company. http://coastalcare.org/2018/11/corporate-sand-mining-in-sf-bay-sparks-sand-wars/  (13 Nov. 2018)
CLIMATE CHANGE
Study India's wind power potential slumping due to warming of Indian Ocean  BAD news about monsoons: The research calculated the wind power potential in India over the past four decades and found that trends in wind power are tied to the strength of the Indian Summer Monsoon. In fact, 63 % of the annual energy production from wind in India comes from the monsoon winds of spring and summer, researchers said.
Over the past 40 years, that energy potential has declined about 13 %, suggesting that as the monsoon weakened, wind power systems installed during this time became less productive, they said. Western India, including the Rajasthan and Maharashtra states, where investment in wind power is the highest, has seen the steepest decline over that time period, researchers said. However, other regions, particularly in eastern India, saw smaller or no decline, they said. https://www.business-standard.com/article/current-affairs/india-s-wind-power-potential-slumping-due-to-warming-of-indian-ocean-study-118120600290_1.html  (6 Dec. 2018)
Report A wave of change is coming to planet's water resources  Scientists use powerful supercomputers to explore the complex ways that climate change is altering the water cycle. They have found that as climate warms, the atmosphere holds more water: about 4 percent more for every 1.8 degrees Celsiu. That affects everything from rainfall to how soggy soils might be.
Data from computers, satellites and "boots on the ground" agree. Climate change is altering the availability of water around the world. In South Africa and many regions, droughts are becoming more common. In other areas, like California and Europe, shifting precipitation patterns have caused river flows to peak earlier each year, followed by water shortages. Meanwhile, the average rainfall in the United States has actually increased by 5 cm since 1895. Most of that has been drenching New England and the Midwest. https://www.sciencenewsforstudents.org/article/wave-change-coming-our-planets-water-resources  (6 Dec. 2018)
Study Global carbon dioxide emissions take biggest jump in 7 yrs  World carbon dioxide emissions are estimated to have risen 2.7 % from 2017 to 2018, according to three studies released on Dec. 5, from the Global Carbon Project, an international scientific collaboration of academics, governments and industry that tracks greenhouse gas emissions.
– The studies concluded that this year the world would spew 40.9 billion tonnes of carbon dioxide, up from 39.8 billion tonnes last year. The US, which had been steadily decreasing its carbon pollution, showed a significant rise in emissions — up 2.5 % — for the first time since 2013. China, the globe's biggest carbon emitter, saw its largest increase since 2011: 4.6 per cent.
– China increased its emissions to 11.4 billion tonnes (10.3 billion metric tonnes), while the US jumped to a shade under 6 billion tonnes (5.4 metric tonnes). The European Union spewed 3.9 billion tonnes (3.5 billion metric tonnes) and India soared to 2.9 billion tonnes (2.6 billion metric tons). https://www.business-standard.com/article/current-affairs/global-carbon-dioxide-emissions-take-biggest-jump-in-7-years-say-studies-118120601275_1.html  (6 Dec. 2018)
WMO Past 4 yrs hottest on record, data shows Average temperatures around the world so far this year were nearly 1C (1.8F) above pre-industrial levels. Extreme weather has affected all continents, while the melting of sea ice and glaciers and rises in sea levels continue. The past 4 years have been the hottest on record, and the 20 warmest have occurred in the past 22 years.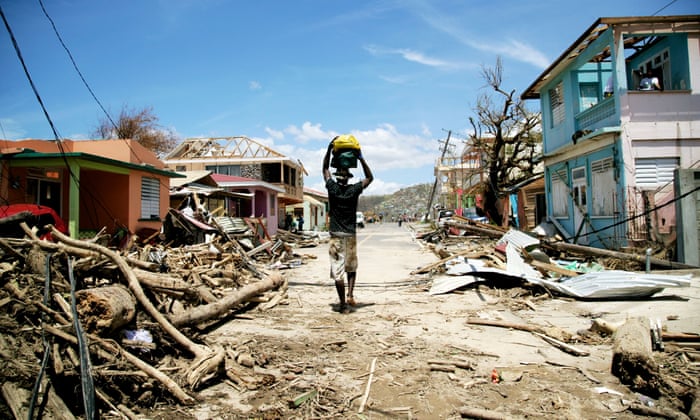 The warming trend is unmistakeable and shows we are running out of time to tackle climate change, according to the World Meteorological Organization, which on Dec. 6 published its provisional statement on the State of the Climate in 2018. The WMO warned that, on current trends, warming could reach 3C to 5C by the end of this century. https://www.theguardian.com/environment/2018/nov/29/four-years-hottest-record-climate-change  (29 Nov. 2018)
ENVIRONMENT
Delhi Plan to wash down air pollution with rain just won't work  Methods undertaken by the Delhi govt to improve air quality over the city may work in small and isolated regions like the Kathmandu Valley. They won't over the Indo-Gangetic plain. This explains why cloud seeding to reduce pollution in Delhi won't work. https://thewire.in/the-sciences/why-delhis-plan-to-wash-down-its-air-pollution-with-rain-just-wont-work  (7 Dec. 2018)
Compiled by SANDRP (ht.sandrp@gmail.com)
Also see: DRP News Bulletin 3 Dec. 2018 & DRP News Bulletin 26 Nov. 2018  
Follow us on: www.facebook.com/sandrp.in; https://twitter.com/Indian_Rivers