In a historic judgement, the High Court (HC) of Bangladesh has said that river encroachers cannot run in any elections or get bank loans. The HC also ordered the government to make a list of every grabber in the country and publish the list in the media to expose them to the public. The grabbers include powerful individuals, businesses and, ironically, government offices. The Gazipur City Corporation is among the grabbers, a judicial inquiry has found.
After the verdict, the government now will have to amend the National River Protection Commission (NRPC) Act 2013 with provisions for punishment and fine for river grabbing. The current NRPC Act does not have provisions for punishment. The government must report to the court in six months on its action in this regard. The HC also declared the NRPC as the legal guardian of all rivers and act like their "parents".
The landmark verdict comes when river grabbing by influential groups seems unstoppable. Often, grabbers return to steal river land soon after being evicted. The HC delivered the judgment in response to a petition by Human Rights and Peace for Bangladesh. The writ petition was filed on Nov. 7, 2016.
 In its petition, the organisation cited a report published in The Daily Star on November 6, 2016, headlined "Time to Declare Turag Dead". The court  thanked this paper for its reporting on how grabbers were killing the Turag and other rivers, and how the authorities were failing to save them.  "The Turag is a living entity," the court said, and asked the authorities to remove all structures from it in 30 days.
The court started delivering the verdict on Jan. 30. On the second day of the verdict on Jan. 31, the court said that playing a game of blind man's buff (kanamachhi) over protection of rivers must stop. A 2009 landmark HC judgment had detailed measures on how to recover the ailing rivers from land grabbers and save them from pollution.
 "If any person, whose name is included in the list of river land grabbing, he or she will be disqualified from contesting the union parishad, upazila, pourasava, city corporation and Jatiya Sangsad elections," the court said, asking the Election Commission to take steps in this regard. The Bangladesh Bank have been ordered to make sure no river grabbers get bank loans.
The bench of Justice Moyeenul Islam Chowdhury and Justice Md Ashraful Kamal asked the education ministry to take steps for holding an hour-long class every two months at all public and private academic institutions, including school, madrasa, college and university, to build awareness among students about the importance of rivers.
The industries ministry has been ordered to take measures for arranging an hour-long meeting every two months with factory workers across the country, also to create awareness. https://www.thedailystar.net/environment/no-river-land-grabbers-can-contest-election-1696807 (3 Feb. 2019) 
WETLANDS, LAKES, WATER BODIES
WORLD WETLANDS DAY 2019; SANDRP Blog World Wetlands Day 2019: Save Wetlands to Face Climate Change The theme of the World Wetlands Day 2019 is very fittingly, "Wetlands and Climate Change". SANDRP Press Release on this occasion brings out key positive developments about wetlands in India over the last year. This is to request all readers to send us any other such developments to us. Please read, respond and share. https://sandrp.in/2019/02/01/world-wetlands-day-2019-save-wetlands-to-face-climate-change/  (1 Feb. 2019)
Every city needs a wetland  S Vishwanath on World Wetlands Day:- Recognising the role wetlands play and can play in the future, stopping them from being drained, designing them to clean and polish waste-water further and protecting them would be water wisdom. https://www.thehindu.com/life-and-style/homes-and-gardens/every-city-needs-a-wetland/article26151793.ece  (1 Feb. 2019)
'Wetlands can help us tackle climate change'  – Peatlands, which only cover 3% of the planet's land surface, store 30% of land-based carbon. This is twice as much as all the world's forests combined, according to the Ramsar Convention's Global Wetland Outlook.
– Approximately 35% of the world's wetlands disappeared between 1970 and 2015 due to changes in land use, urban growth, increased agriculture, as well as water diversion from wetlands and infrastructure development," it said.
– Wetland loss turns a natural carbon sink into a source of emissions that adds to global warming. Annual emissions of carbon dioxide (CO2), the most significant greenhouse gas, grew by about 80 per cent in between 1970 and 2004. Currently, CO2 emissions from drained or burned peatlands amount to 10% of all annual fossil fuel emissions. https://timesofindia.indiatimes.com/home/environment/wetlands-can-help-us-tackle-climate-change/articleshow/67778191.cms (31 Jan. 2019)
West Bengal Ramsar tag makes Indian Sunderbans largest protected wetland in country – The Indian side of the Sunderbans has received the prestigious 'Wetlands of International Importance' tag under the Ramsar Convention on Wetlands, making it the largest protected wetland in the country. Home to the royal Bengal tiger, this is the second Ramsar site in Bengal after the East Kolkata Wetlands, which got the tag in 2002. The decision was taken at a Ramsar convention in Geneva on Feb. 1.
The Bangladesh part of the Sunderbans had received the Ramsar tag way back in 1992. Together, both sides of the wetlands spread over an area of over 10,000 sq km rivals the famed Congo River basin and the Amazon estuary as one of the largest transboundary wetlands in the world. https://timesofindia.indiatimes.com/city/kolkata/ramsar-tag-makes-indian-sunderbans-largest-protected-wetland-in-country/articleshow/67813084.cms (3 Feb. 2019)
Chandigarh Sukhna lake to be declared wetland next month Chandigarh Wetland Authority going to declare Sukhna lake a wetland in Feb. 2019. There are some fishermen earning livelihood from fishing activities in the lake, they are not aware of the rule and may loose fishing licences once its declared a wetland.
– Haryana and Punjab High Court is also closely following restoration of lake, after it issued orders in this regard on March 14, 2011. The division bench had directed to stop construction activities in its catchment area on May 2012. Chandigarh administration had also informed high court in August 2017 about the progress being made to declare Sukhna lake a wetland.  https://timesofindia.indiatimes.com/city/chandigarh/sukhna-lake-to-be-declared-wetland-next-month/articleshow/67725992.cms (28 Jan. 2019)
Odisha In a tweet message the CM Naveen Patnaik also urges people to protect to protect Chilika & Bhitarkanika to make state disaster-resilient.
Telangana World Wetlands Day festivities on Feb 2 State Special Protection Force (TSPF) to celebrate Ameenpur Utsav on occasion of World Wetlands Day.
– TSPF adopted the Ameenpur lake system on August 7, 2015 from the Medak Collector and worked tirelessly on the lake, and it was declared as a Biodiversity Heritage Site on Nov. 15, 2016, by the Govt of Telangana.  It is the first and only urban lake declared as a biodiversity heritage site in the country. https://www.thehansindia.com/posts/index/Telangana/2019-01-31/World-Wetlands-Day-festivities-on-Feb-2/485172 (31 Jan. 2019)
Haryana Govt must save Basai 'wetland' Prerna Singh Bindra on Basai Wetlands Gurugram:- With rapid development and urbanisation, village fields have been 'plotted', morphed into apartment blocks, and five of the six ponds have been paved over.
– In May 2017, the Municipal Corporation of Gurugram (MCG) delivered a death blow to Basai, when it starting constructing a waste-processing plant, repurposing the land for non-wetland purposes.  The Delhi Bird Foundation has taken the matter to the NGT but the MCG claims that Basai is just a "piece of barren land where a few birds occasionally roost… there will be no loss of flora or fauna by setting up the plant there."
– The NGT has asked the petitioners to approach the Haryana govt to declare Basai as a wetland but the govt has not recognized it as a wetlands. Forest minister Rao Narbir Singh in 2018, when urged to declare Basai a wetland, said it would be "difficult" due to the high prices of real estate in Basai. https://www.hindustantimes.com/gurugram/government-must-save-basai-wetland-to-keep-gurugram-liveable-save-ecosystem/story-PupKjqRDsAx2TL7mdwbQgP.html (29 Jan. 2019)
Karnataka Bellandur Lake will be desilted, deweeded by May 2021: BDA –Following NGT Dec. 8, 2018 order, BDA readies draft action plan for the Begaluru lakes revival which will be submitted today.
– This is the first time that BDA is committing itself to a timeline to cleanse the lake. Though the authorities had consistently maintained that the lake can be desilted only after 2020, once all sewage treatment plants are up and running, they hadn't committed to any particular date.
– Officials from BDA had earlier quoted amounts between Rs 800 and Rs 1,000 crore for the rejuvenation of Bellandur Lake, but the agency now says around Rs 665 crore will be required to revive Bellandur and Varthur lakes, with over 80% of this budget going towards desilting of the former.
*Amount spent so far: Rs 42.3 crore
*Required for desilting Bellandur Lake: Rs 550 crore
*Installation of aerators: Rs 38.4 crore
*Disposal of weeds and construction and demolition waste: Rs 36 crore
*Reconstruction of waste weirs & construction of sluice gates: Rs 16.2 crore
*Total amount required for completion of work (including CSR funds of Rs 24.9 crore): Rs 665.6 crore https://timesofindia.indiatimes.com/city/bengaluru/bellandur-lake-will-be-desilted-deweeded-by-may-2021-bda/articleshow/67746155.cms (30 Jan. 2019)
Kerala Wetland filling continues at Technopark More than a week after NGT order directing Trivandrum District Collector to look into the 'mass destruction of wetlands' as part of the expansion works of the third phase of Technopark, the filling of wetland continues unabated in the area. On Jan. 30 afternoon, an official of the Survey department who inspected the area saw several truckloads of sand being brought in and unloaded at the plot.
"As soon as an NGT order is received, work has to be stopped until the report is submitted and clearance is issued. But almost ten days after the order was issued, land is still being filled. Piling work is also going on," said the official of the Survey department, who is also part of the mission to save Thettiyar canal, a part of which flows through Technopark. https://www.thehindu.com/news/cities/Thiruvananthapuram/wetland-filling-continues-at-technopark/article26132464.ece (31 Jan. 2019)
Wetland encroachments continue unabated -Despite frequent demands from environmental activists and numerous proposals by scientific bodies, the conservation of wetlands is still hardly a concern for local bodies in the district. The proposed allocation of special funds for their conservation is unlikely this year going by the pre-Budget discussions that did not touch upon the matter.
According to environmental activists, laxity on the part of local bodies in initiating conservation measures and failure of the Revenue Department to stop illegal land-filling have put the final nail in the coffin of the protection of wetlands and mangroves, which are facing encroachment and extinction threats. No concrete steps have been taken against those who unlawfully fill wetlands to promote real-estate business, they alleged. https://www.thehindu.com/todays-paper/tp-national/tp-kerala/wetland-encroachments-continue-unabated/article26171201.ece (4 Feb. 2019)  
Other Wetlands Reports
Saving the World's Largest Tropical Wetland Like the Amazon, the Pantanal is ecologically important and imperiled. Located primarily in Brazil, it also stretches into neighboring Bolivia and Paraguay. Covering an area larger than England at more than 70,000 square miles, the massive wetland provides irreplaceable ecosystem services that include the regulation of floodwaters, nutrient renewal, river flow for navigability, groundwater recharge and carbon sequestration. The wetland also supports the economies of the four South American states it covers.
But a combination of climate change, new development, expanding agriculture, urban growth and pollution are poised to transform this vast wetland—bringing drastic consequences for the environment, wildlife and millions of people who depend on the Pantanal's natural hydrology. https://www.ecowatch.com/worlds-largest-wetland-pantanal-2626630113.html (21 Jan. 2019)
Protecting the world's wetlands: 5 essential reads Five articles highlight wetlands' diversity and the potential payoffs from conserving and restoring them. https://theconversation.com/protecting-the-worlds-wetlands-5-essential-reads-110849 (31 Jan. 2019)   
HYDRO POWER PROJECTS
Himachal Pradesh Power projects fail to deposit LADA money A large number of hydel power projects in Kangra and Chamba districts have failed to pay funds due under the Local Area Development Authority (LADA) and the catchment area development plan (CAT), in crores violating the provisions of agreement signed with the state government. Over 30 per cent of such power projects have already come in production. Similar is the situation in other districts of the state. https://www.tribuneindia.com/news/himachal/power-projects-fail-to-deposit-lada-money/713982.html (15 Jan. 2019)
Karnataka Minor tremors felt near Varahi hydel project area Tremors measuring 2.2 on the Richter scale were experienced in villages in the vicinity of Varahi hydro-electric project in Hosanagar and Thirthahalli taluks of Shivamogga district at 1.33 a.m  on Feb. 3.
DC Commissioner K.A. Dayanand said the epicentre was in Vithalanagar village of Thirthahalli. Thirthahalli and Hosanagar taluks experienced tremors of similar intensity in December 2012.
There was no damage to Mani reservoir, the source of water for Varahi HEP, and the power generation infrastructure there. The project can generate 469 MW of power, which includes 9 MW from Mani Dam Power House and 460 MW from Varahi Power Station. Engineers from Karnataka Power Corporation Ltd. inspected the reservoir and the hydel power generation units.
Asked about the possibility of a stone quarry operating near Vithalanagar and the extraction of sand from riverbanks in the vicinity making the region vulnerable to tremors, Mr. Dayanand said he would seek a report on the matter from the Department of Mines and Geology. https://www.thehindu.com/news/national/karnataka/minor-tremors-felt-near-varahi-hydel-project-area/article26169071.ece (4 Feb. 2019)
DAMS
Sardar Sarovar Dam NGT refuses plea to release water from hydropower dam to Narmada downstream Shocking. NGT says matter about downstream releases from SSP for the river be put up before Narmada Tribunal. But Narmada Tribunal DOES NOT EXIST. It was wound up in 1979. Do NGT judges not know this? And the petitioner lawyers did not inform the court?
– "Therefore, it would be appropriate that the present matter be also placed before the Narmada Tribunal so as to consider all aspects of the grievance raised by the applicant. The applicant would be free to represent his case before the tribunal," the bench, also comprising expert member Satyawan Singh Garbyal, said. The tribunal was hearing a plea filed by the Narmada Pradushan Nivaran Samiti and the Bharuch citizen council, seeking directions to make an urgent provision for the release of 1,500 cusecs of water from the Sardar Sarovar dam to the downstream areas of the river on a daily basis. https://energy.economictimes.indiatimes.com/news/power/ngt-refuses-plea-to-release-water-from-hydropower-dam-to-narmada-downstream/67724889 (28 Jan. 2019)
Same point highlighted here: https://www.counterview.net/2019/01/ngt-imbroglio-downstream-people-to.html (29 Jan. 2019)
Himachal Pradesh Deadlock over Kishau project on The deadlock over 660-MW Kishau multi-purpose power project proposed to be built on the Tons river continues as the state government has sought redraft of the agreement before signing an MoU with five other partner states of the project. https://www.tribuneindia.com/news/himachal/deadlock-over-kishau-project-on/717121.html (22 Jan. 2019)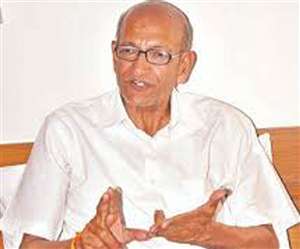 Opinion Dams divert resources of poor to rich डॉ. भरत झुनझुनवाला बोले, डैम के जरिये अमीरों तक पहुंचते हैं गरीबों के संसाधन वरिष्ठ स्तंभकार भरत झुनझुनवाला ने कहा कि डैम बनाना गरीब के संसाधनों को अमीर तक पहुंचाना है। कहा पहले वह डैम के समर्थक थे, लेकिन इसके दुष्परिणामों को देखते हुए वह इसके खिलाफ हैं। https://m.jagran.com/uttarakhand/haridwar-doctor-bharat-gave-statement-on-ganga-18872979.html  (20 Jan. 2019)
Tamil Nadu Encroachments in water spread area raise concern Fresh trouble is brewing for the Forest Department and the Water Resources Organisation of the Public Works Department (PWD), Bhavani Sagar Dam, as farmers have started encroaching the water storage area of the dam spread in Sirumugai forest range in Coimbatore and Bhavani Sagar range in Erode. https://www.thehindu.com/news/cities/Coimbatore/encroachments-in-water-spread-area-raise-concern/article26114726.ece (28 Jan. 2019)
IRRIGATION
SANDRP Blog Will CAG Reports of Irrigation Sector in 2018 help improve performance? What lessons emerge if we analyze the audit reports on irrigation sector for 2018? In this blogpost, we take an overview of the audit findings of CAG reports of Irrigation Sector that entered public domain in the year 2018. Comments welcome. Please share. https://sandrp.in/2019/01/28/will-cag-reports-of-irrigation-sector-in-2018-help-improve-performance/ (28 Jan. 2019)
Telangana Irrigation project on Godavari river set to raise state's debt At an initial estimated cost of Rs 80,000 crore, Kaleshwaram is the costliest lift irrigation project in the country involving the construction of 3 barrages. The project has not gone through any credible scrutiny. As per the Detailed Project Report, the Kaleshwaram project will utilise nearly 200 thousand million cubic feet (tmc) of Godavari river water, including 134 tmc to irrigate 18.25 lakh acres, another 34.5 tmc ft for stabilisation of already irrigated area of six lakh acres, 10 tmc towards drinking water and 16 tmc for industrial purposes.
– So far, the government has spent over Rs 40,000 crore on the project, including borrowings of Rs 20,550 crore from various commercial banks, besides another Rs 12,067 crore from the Power Finance Corporation (PFC). On Jan 23, 2019, the govt approved a proposal to borrow another Rs 8,685 crore from the PFC, taking the overall debt component of the Kaleshwaram project's funding to more than Rs 40,000 crore. 
– "This indiscriminate borrowing in the name of Kaleshwaram is not a healthy sign. The state requires another Rs 13,000 crore for annual operations and maintenance cost. Right from the beginning, we have been telling that the cost-benefit ratio of the project is very less. In the name of redesigning [the project], the TRS government escalated the cost from Rs 34,000 crore to ₹80,000 crore just to benefit contractors," alleged former minister, Marri Shashidhar Reddy, the previous head of the Forum for Utilisation of Godavari Waters.
– In July 2018, Union minister of state for water resources, Arjun Ram Meghwal, told Rajya Sabha in reply to a question from Congress MP, T Subbarami Reddy, that the Central Water Commission had not received any proposal from the Telangana state government seeking financial assistance for the Kaleshwaram project." https://www.hindustantimes.com/india-news/irrigation-project-on-godavari-river-set-to-raise-telangana-s-debt-as/story-wI9oJQLsSC4icOBm90ynbI.html  (26 Jan. 2019)
URBAN RIVERS
Rajasthan Pollution in Bandi river: NGT slaps Rs 20 cr fine on govt for inaction The Green Tribunal has slapped a fine of Rs 20 crore on State Govt for not performing its function properly to control pollution in the Bandi river by local textile industries. The NGT bench directed the chief secretary to deposit the money as an interim amount within one month towards environment compensation to the CPCB, which may be recovered from the polluters.
The bench also directed the agriculture secretary and the government to get an assessment done on loss of agriculture to the farmers due to the damage caused to agriculture land by use of contaminated water of the Bandi river as well as to the wells in the nearby area and submit a report within one month, suggesting compensation to the farmers.
The green panel also held that the Rajasthan State Industrial Development and Investment Corporation (RIICO) is not maintaining the industrial area and as it was observed that the drains meant for carrying storm water are either choked or not cleaned regularly. https://www.business-standard.com/article/pti-stories/pollution-in-bandi-river-ngt-slaps-rs-20-cr-fine-on-rajasthan-govt-for-inaction-119013101204_1.html (31 Jan. 2019)
Gomati River, Lucknow After pollution, riverfront development chokes Lucknow's Gomti – Gomti river faces multiple challenges in Lucknow from sewage pollution to groundwater extraction. The UP Govt planned riverfront development to deal with pollution but channelisation has adversely impacted the river ecology, says a recent study. From eight fish habitats in Gomti, only two can be found in the riverfront stretch. https://india.mongabay.com/2019/02/04/after-pollution-riverfront-development-chokes-lucknows-gomti/ (4 Feb. 2019)   
RIVERS
Punjab Heavily water polluted area survey findings roil experts Experts question findings of Punjab Health Department survey on impact of water pollution on villagers living in catchment areas of Satluj and Beas rivers and around Buddha Nullah.
The survey released in Dec. 2018, finds that only 2.5 % of the population in these areas suffers from ailments of skin, eye, respiratory system and cancer. According to the survey, which was conducted in 12 villages, of the 69,697 residents, only 1,740 were found to be suffering from some ailments. The survey further states 291 people are suffering from skin, 151 from eye and 145 from respiratory diseases.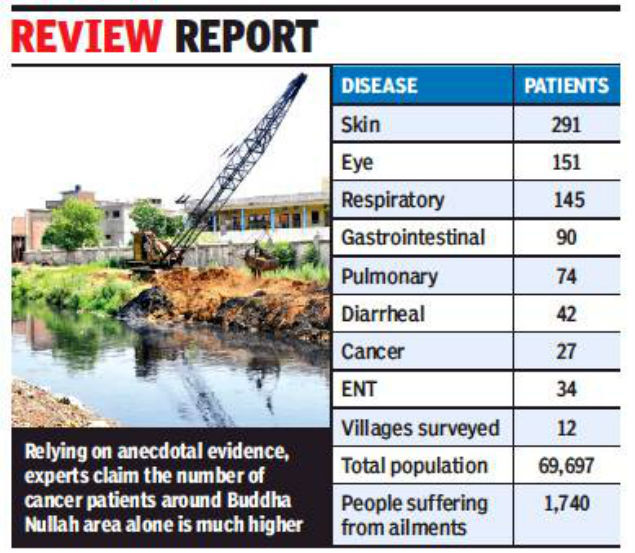 Saint Balbir Seechewal says that the number of cancer patients in the area around Buddha Nullah alone is in thousands. But according to the survey, only 27 cancer patients were found to be residing in these villages, with the area around Buddha Nullah having the highest number of patients at 14. https://timesofindia.indiatimes.com/city/chandigarh/heavily-water-polluted-area-survey-findings-roil-experts/articleshow/67781834.cms (1 Feb. 2019)
GANGA Report Will the national govt be known for its speedy clearances and neglected environmental priorities?:- Himanshu Thakkar, who is the coordinator of SANDRP highlighted that government not just failed to clean Ganga but diluted wetlands laws as well. "They have compromised everything. Environment governance is being compromised in the name of doing ease of business for large corporates.
The state of the rivers has worsened. Take the condition of the River Ganga for example, which was supposed to be this government's great priority. A report submitted in the NGTshows the river is nowhere near to being clean," Thakkar told Mongabay-India. "Government is pushing the Chardham highway which is worsening the condition of the river (Ganga) in ecologically sensitive Uttarakhand. The government is also pushing the national waterways project through the back door. Their slogan was 'nirmal and aviral Ganga' but they don't even have a roadmap to ensure ecological flow in Ganga. They are even pushing river interlinking projects by forcing expert committees to give clearance to them. Even the rules for the management of wetlands were watered down," added Thakkar. https://india.mongabay.com/2019/01/31/will-the-national-government-be-known-for-its-speedy-clearances-and-neglected-environmental-priorities/  (31 Jan. 2019)
The race to save the river Ganges Another photo cum map feature by Reuters on Ganga is remarkable in many ways. It also highlights that Gadkari's claim about 70-80% clean Ganga by March 2019 is without any specific details and hence not credible. "The BJP's efforts have been hampered by failure to put plans into effect, meaning much of the money has gone unspent. Reuters found last year that only a tenth of the funds had been used in the first two years of the project, with officials struggling to find land for new treatment plants.
In Nov., the United Nations said that the Ganges is still "woefully polluted and efforts to clean it severely lacking". In a report it said that despite court orders urging state governments along the river to ensure no untreated sewage is dumped in the Ganges, the practice is still widespread. The UN estimates that as much as 80 percent of sewage discharged into two major tributaries that feed the river is still untreated. This is the story of how it happens." https://graphics.reuters.com/INDIA-RIVER/010081TW39P/  (18 Jan. 2019)
NAPM Open letter to PM Dams on Ganga are no less than "ticking" time bombs In a letter to PM Modi, several NAPM activists have wondered as to how many more sons of Ganga will have to pay with their lives to save "mother" Ganga. Congratulating Modi for taking the policy decision not to make new dams on the river, the letter, however, regrets, "Presently, 3 under-construction dams, Tapovan-Vishnugad, Vishnugad-Pipalkoti and Singoli-Bhatwari, are threatening the survival of this holy river adding to the damage already done by a number of existing dams."
Calling these dams "no less than ticking time bombs", the letter says, "Swami Sanand fasted for 111 days to draw attention of the powers to be to its cries for survival before he succumbed unheeded. Carrying on the baton, Sant Gopaldas fasted for 146 days when he disappeared under suspicious circumstances unheard and unheeded. Presently the 26 year old young Brahmachari Aatmabodhanand from Matri Sadan, Haridwar, has been on a fast since October 24, 2018 determined to carry on the baton for Ganga for a positive response."  https://www.counterview.in/2019/01/dams-on-ganga-are-no-less-than-ticking.html (30 Jan. 2019)
Ganga pollution rose in Uttarakhand in 2014-18, no change in UP, Bihar, WB A CPCB report showing this was put in public domain only after Supreme Court directions but withdrawn within 12 hours of questions being sent to the govt for this story writes Kumar Sambhav Shrivastava. https://www.business-standard.com/article/economy-policy/ganga-pollution-rose-in-uttarakhand-in-2014-18-no-change-in-up-bihar-wb-119012100193_1.html (21 Jan. 2019)
Namami Gange moves slow: Of Rs 2,300 cr allotted, only Rs 700 cr used According to the Revised Estimates 2018-19 in the interim Union Budget for 2019-20 presented in Parliament on Fe. 1, Namami Gange was allotted Rs 2,300 crore. Of this, only Rs 700 crore has been utilised.
The funds were allotted to states through which the river passes: Uttarakhand, Bihar, Jharkhand and West Bengal. As many as 261 projects were announced, but only 76 have been concluded. The total expenditure till date is Rs 5,979 crore — barely 23 per cent of the Rs 25,000-crore allocation. https://www.business-standard.com/article/economy-policy/namami-gange-moves-slow-of-rs-2-300-cr-allotted-only-rs-700-cr-used-119020200986_1.html (3 Feb. 2019)
Budget 2019 This report provides some details of budgetary allocations for MoEF, Ganga project, etc in the interim budget for 2019-20 presented in Parliament on Feb 1, 2019. https://www.dnaindia.com/india/report-breathe-easy-green-budget-up-by-187-2715362 (3 Feb. 2019)
Also see, Centre cuts pollution control budget, draws flak from experts The Centre's decision to cut down the budget on pollution control by 50 per cent this year has drawn criticism from environment experts who said while the nation reels under severe air pollution problem, it was shocking that the government has reduced its budgetary allocation.
– The interim budget presented by FM Piyush Goyal Friday reduced the budget for pollution abatement from Rs 20 crore in the last fiscal to Rs 10 crore for 2019-20 and has not allocated any amount towards new and renewable energy.
– "The FM emphasised on the rejuvenation of rivers and water bodies as among the grand vision for the next 10 years. Increasing the use of bio-fertilisers and bio-pesticides and reducing the use of chemical fertilisers and pesticides is an important aspect of cleaning rivers and water bodies, which the budget could have addressed," it said. https://timesofindia.indiatimes.com/india/centre-cuts-pollution-control-budget-draws-flak-from-experts/articleshow/67796649.cms (1 Feb. 2019)
GANGA Uttar Pradesh World's longest expressway? The State Cabinet has reportedly given its approval for the construction of 600 km long Ganga Expressway. The expressway will start from Meerut and will pass through Amroha, Bulandshahr, Badaun, Shahjahanpur, Farrukhabad, Hardoi, Kannauj, Unnao, Rae Bareli, Pratapgarh before reaching Allahabad. The land required for the project is estimated to be around 6,556 hectares.
Talking about the expressway project he said, "This will be world's longest expressway, approximately 600 km, it will take 6,556 hectares of land, it will cost approximately Rs 36,000 crore." The highway will be access-controlled will be a four-lane expandable to six lanes. Adityanath further said that the cost of this project is estimated to be around Rs 36,000 crores. https://www.timesnownews.com/business-economy/industry/article/worlds-longest-expressway-in-up/356103 (29 Jan. 2019)
NGT clarification on Ganga order The Green Tribunal has clarified that Anita Roy will continue to be part of the 3-member committee, headed by former Uttarakhand High Court judge Justice U C Dhyani, to oversee rejuvenation work of the Ganga river. It came in response to a clarification sought by Roy, a former IPS officer and IIT representative, that she will also be paid honourarium by the Uttarakhand government. https://www.moneycontrol.com/news/environment/ngt-clarifies-order-on-ganga-3456951.html (30 Jan. 2019)
Blood flowing from drain to river Varuna in Varanasi Drain water reddened with blood flowing from Ardali Bazaar locality opening into the river Varuna, in PM Modi's constituency, Varanasi, was spotted by the NGT-constituted Eastern UP Rivers and Water Reservoirs Monitoring Committee (EUP-RWRMC) on  Jan. 29 morning.
The team was in Varanasi on a 3-day inspection of the city's waste disposal and management. The incident has been recorded on camera and samples have been taken from the site. The UPSWMMC will now report the incident to the NGT within two weeks after opinion from scientists has been received on the same.
The team also found anomalies in the city's bio-medical and solid waste management. "There was no waste segregation done at the hospital at Banaras Hindu University (BHU), which was in a state worse than King George's Medical University (KGMU) that has recently been slapped a Rs 10 lakh fine by NGT. The BHU trauma center was much worse than BRD Medical College which has been slapped a penalty of Rs 1 crore by NGT already for its improper biomedical waste disposal," said Justice Singh. https://timesofindia.indiatimes.com/city/lucknow/photos-ngts-team-finds-blood-flowing-from-drain-to-river-varuna-in-varanasi/articleshow/67762133.cms?(31 Jan. 2019)
Varanasi to be zero sewer discharge by Nov 19 – The NMCG has sanctioned Rs 11.73 crore for repair of 36 ghats which is expected to complete by June. A total of 13 projects worth Rs 913 crore have been sanctioned for Varanasi under Namami Gange programme. Additionally, sewerage projects worth Rs 703.14 crore have been taken under JNNURM and AMRUT schemes, officials said.
– "Work on 50 MLD sewage treatment plant at Ramana is nearing completion. By November this year, it is expected to be fully operational for treating discharge of Assi Nala. With this, flow of untreated sewer water from Varanasi city into the Ganga will be completely checked," said NMCG officials.
The city currently generates about 300 MLD sewer water. The existing treatment capacity has been boosted with the inauguration of 140 MLD STP at Deenapur in 2018. The existing gap of around 50 MLD will be filled with the operationalisation of Ramana STP, said officials of UP Jal Nigam.
– Another 120 MLD treatment plant at Goitha is undergoing trials which will increase sewage treatment capacity to 412 MLD. The sewage generation is expected to increase up to 400 MLD by 2035, said NMCG officials.
– Projects for regular cleaning of 84 ghats at the cost of Rs 15 crore and river surface skimming to remove floating garbage, with Rs 2.48 crore expenditure, have been operationalised in the city. https://www.news18.com/news/india/three-decades-after-announcement-of-ganga-action-plan-varanasi-set-to-have-zero-sewer-discharge-by-november-2023693.html (3 Feb. 2019)
Are we as holy about Ganga? Article on Ganga revival by K K Paul retired Delhi Police Commissioner and former Uttarakhand Governor. The bottom line is:- No doubt STPs, sludge control, solid waste disposal, river surface cleaning, control and regulation of industrial effluents, afforestation and bio-diversity conservation remain extremely important factors in the overall plans to clean up river Ganga, but maintaining a free flow of water at optimum levels should be the fundamental basis and needs to be given the importance it deserves. https://www.dailypioneer.com/2019/columnists/are-we-as-holy-about-ganga-.html (1 Feb. 2019)  
Also see, David Rankin is a phenomenal water colourist – check this monumental piece of work he has shared on FB, on GANGA. https://www.facebook.com/DavidRankinWatercolors/media_set?set=a.467659279302&type=3   
YAMUNA NGT States asked to furnish Rs. 10 Cr each as Yamuna cleaning guarantee Maili Se Nirmal Yamuna case: The NGT on Jan. 29 expressed dissatisfaction over the cleaning of river Yamuna and directed Delhi, Haryana and Uttar Pradesh governments to submit a performance guarantee of Rs. 10 crore each within a month.
– The bench oel directed the state governments to furnish a performance guarantee with the CPCB to ensure there was no further lapse in this regard. The tribunal also warned that chief secretary of all the three states would be personally liable for any non-compliance.
– The green panel made it clear that the amount will be forfeited if the work was not carried out as per the recommendations of the monitoring committee constituted by it and asked the panel to expeditiously submit its final report.
– It directed that steps be taken by the three states at the earliest for disposal of municipal solid waste, cleaning of drains and ensuring cleaning of garbage. The order came after perusing the interim report filed by the monitoring committee comprising retired expert member BS Sajwan and former Delhi chief secretary Shailaja Chandra.
– The monitoring committee in its action plan submitted has recommended a study to assess the environmental flow of Yamuna river for the stretch between Hathanikund and Okhla. It said the river was "fighting to stay alive" and it would not be possible to rejuvenate it unless minimum environmental flow was provided.
– With regard to idol immersion, the committee has asked the authorities in the city to look for the possibility of creating artificial ponds and pits in various localities. https://www.ndtv.com/india-news/states-asked-to-furnish-rs-10-crore-each-as-yamuna-cleaning-guarantee-1984981 (29 Jan. 2019)
MoWR to conduct Yamuna e-flow study – Study to assess the minimum required environmental flow of the Yamuna river will be undertaken by the Ministry of Water Resources, River Development and Ganga Rejuvenation.
– The members of the National Mission for Clean Ganga are in talks with the National Institute of Hydrology (NIH) to carry out the study, the officials said.
– Water activist Manoj Misra said the effort would be worth only if the study is conducted by "independent organisations that do not have and biases".  "The study should be credible and inclusive only then it would help in achieving its aim. It should be transparent and public and experts must be kept in loop. Secondly, it should also be carried out in a time-bound manner," he said. https://www.moneycontrol.com/news/environment/comprehensive-e-flow-study-of-yamuna-to-be-undertaken-by-govt-officials-3440981.html (27 Jan. 2019)
Artificial intelligence, satellite images, drones to monitor Yamuna NGT monitoring committee report:- Drones, artificial intelligence and satellite imagery could be used to monitor pollution level of the Yamuna caused by dumping of debris at the flood plains of the river, according to a committee constituted by the NGT.
DDA has reportedly signed an agreement with ISRO's Regional Remote Sensing Centre on July 6, 2018 and will become operational by July 6, 2019. If successful, it will be implemented in monitoring of Yamuna river flood plains. https://www.ndtv.com/india-news/drones-artificial-intelligence-satellite-imagery-can-be-used-to-monitor-yamuna-floodplains-ngt-const-1987601 (3 Feb. 2019)
Artificial ponds for reducing post-immersion pollution The NGT Yamuna pollution monitoring committee suggested the authorities to create artificial ponds and pits in various localities of Delhi for idol immersion to reduce the pollution in the river. The committee, in a meeting held in Dec. 2018, also recommended restricting the heights of idols to a maximum of three feet.
The idea came after authorities in Gujarat's Surat prohibited idol immersion in River Tapi. About 22 artificial ponds were created in Surat just before Ganpati Visarjan in Sept. 2018.  Devotees used to immerse over 6,000 idols in the river from various platforms in the city. https://www.timesnownews.com/mirror-now/civic-issues/article/ngt-committee-proposes-artificial-ponds-and-pits-for-reducing-post-immersion-pollution-of-durga-puja-and-ganesh-visarjan-in-yamuna/356153 (29 Jan. 2019)
Vegetable farming continues in floodplains Vegetables cultivation on Yamuna floodplains was banned by NGT in 2015 as the vegetables may contain high levels of pollutants and heavy metals. Despite that several farming zones are full with vegetables. Farmers also use the contaminated river water to wash the produce, apart from using insecticides and pesticides to facilitate growth.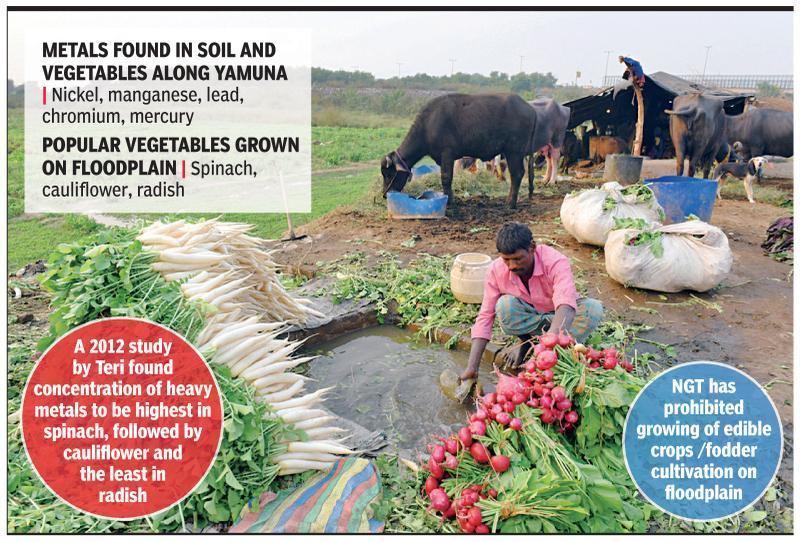 As per the NGT order, farmer can grow only non-edible items like flowers, and no food item. However, "very little has been done to curb the problem. The closer you are to the river, the higher the chances of the produce being contaminated due to the river and this can be extremely harmful to people," said Manoj Mishra, convener of Yamuna Jiye Abhiyan.https://timesofindia.indiatimes.com/city/delhi/why-veggies-grown-near-yamuna-are-bad-for-you/articleshow/67812603.cms (3 Feb. 2019)  
Delhi Haryana Water Dispute Delhi Govt moves HC against Haryana Delhi Govt. on Jan. 29 filed petition in HC complaining that Haryana govt is not releasing mandated water amount in Yamuna river and has blocked drain no. 8 which has increased pollution load in the river affecting Wazirabad treatment plant and thus water supply in Delhi.
Hearing the plea, the court issued notice to Haryana and directed the Principal Secretary of its water department to reply to the allegations made by the Delhi government. The court gave the neighbouring state time till Feb. 4 to file its response to the application by the Delhi government's water board, DJB, and listed the matter for further hearing on Feb. 5.
The high court had earlier asked the Haryana government to ensure that it releases the entire quantity of water required as per the undertaking given by it to the court. Haryana has to release 719 cusecs of water per day into Munak canal and 330 cusecs per day in DSBC, according to the undertaking and earlier court orders. https://www.ndtv.com/india-news/not-getting-water-as-haryana-obstructing-flow-delhi-government-to-court-1985213 (30 Jan. 2019)
In the same plea, DJB cited its inability to treat polluted water coming from Haryana at the Wazirabad plant and highlighted how supply to various areas, including NDMC and central Delhi, has been affected.  The application said that water treated at Wazirabad is supplied to central Delhi, where all the major government offices and bungalows, Supreme Court and Delhi high court are located. https://timesofindia.indiatimes.com/city/delhi/-as-delhi-says-water-too-dirty-to-treat-at-reservoir/articleshow/67746364.cms (30 Jan. 2019)
While Delhi Govt approached HC against Haryana for blocking DN 8, another notorious DN 2 continues to discharge industrial and domestic effluents in Yamuna river in Panipat despite crores spent on STP upgradation at Sivah.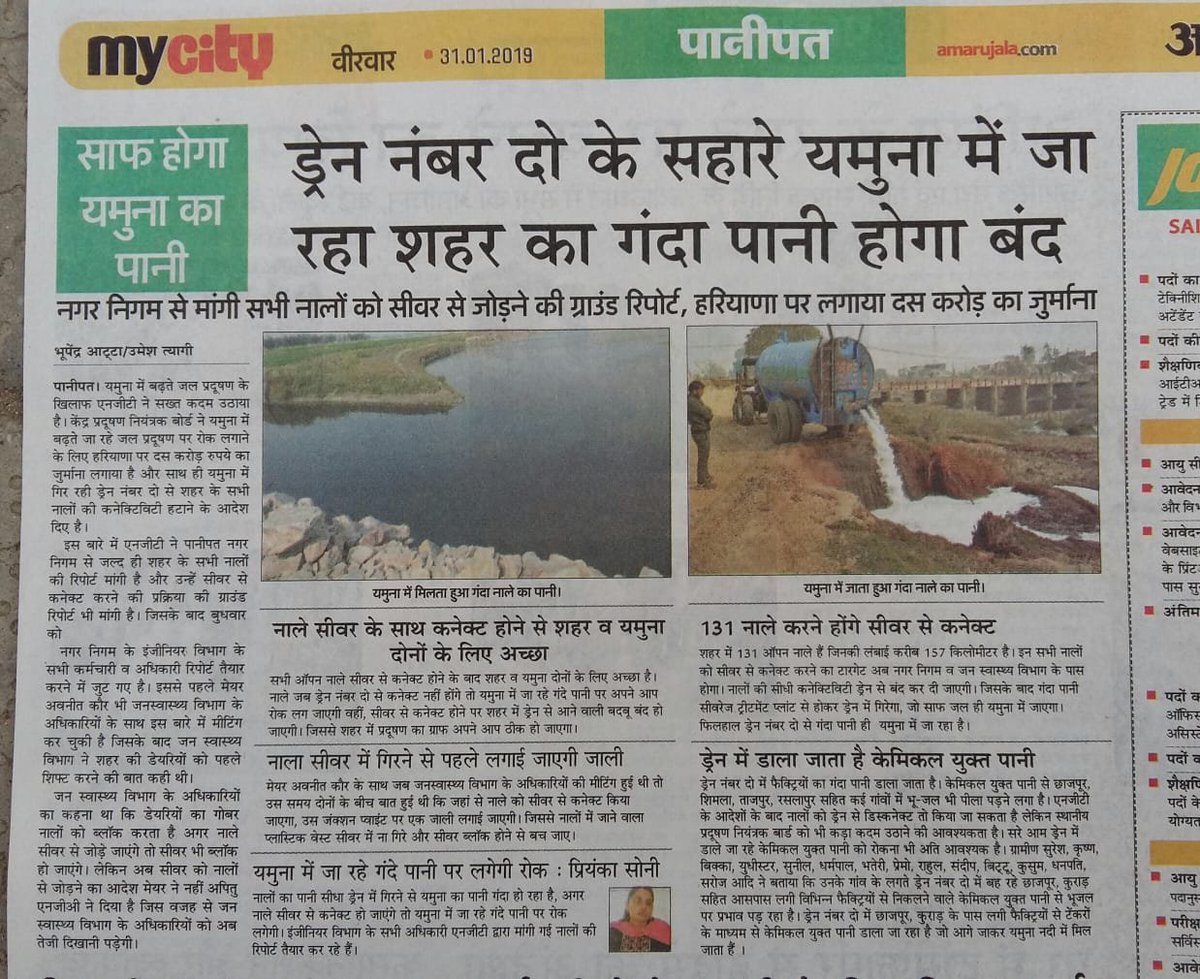 Katha River Leading a movement to revive a river Positive story of how villagers collective efforts are bringing back Katha river a small tributary of Yamuna river in Western UP.  https://www.indiawaterportal.org/articles/leading-movement-revive-river  (30 Jan. 2019)
RIVERS BIODIVERSITY
Punjab Indus River Dolphin declared State aquatic animal Indus Dolphins have been declared Punjab's State aquatic animal on Feb. 1. In Punjab, the Indus River Dolphins are found mainly in the Sutlej and Beas rivers. With this, the State Wildlife Department would initiate further steps to safeguard the endangered species from disappearing in Punjab.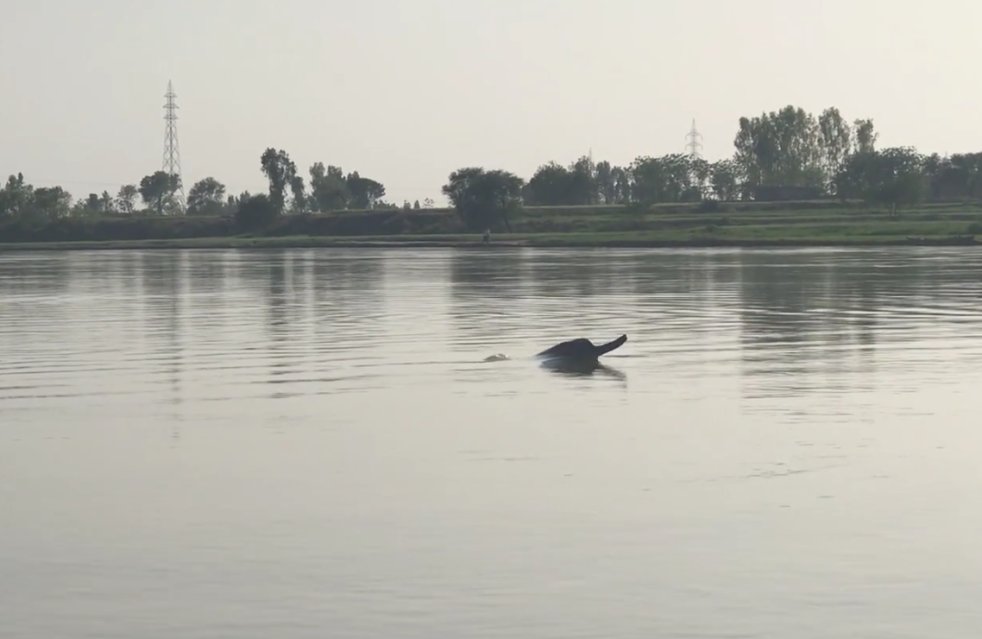 A survey conducted by the WWF India in 2018, in collaboration with the state Wildlife Department, noticed the presence of Indus River Dolphins in the Beas river for 70 years indicating that there was "no decline" in the population of the species.
As per the WWF figures, the number of dolphins presently is 1816, mostly found in the lower parts of the Indus River in Pakistan between Chashma and Kotri barrages in the Indus River. Pakistan has already initiated various steps to protect and conserve the Indus River Dolphin, through a community-based conservation approach. https://www.dailypioneer.com/2019/state-editions/indus-river-dolphin-declared-punjab—s-state-aquatic-animal.html (2 Feb. 2019)
Also see SANDRP blog on the issue Beas Dolphins: A Flash Of Fin, A Glimmer Of Hope by Arati Kumar Rao https://sandrp.in/2018/07/30/beas-dolphins-a-flash-of-fin-a-glimmer-of-hope/ (30 July 2018)
Gujarat Plan to move crocs to cosmetic, short-sighted  On World Wetlands day, Neha Sinha pleads for a more scientific approach rather than rash decisions like shifting 500 crocodiles to Sardar Sarovar so that sea planes for tourists coming for Statue of Unity can land. https://thewire.in/environment/gujarats-plan-to-move-crocs-to-protect-tourists-is-cosmetic-and-short-sighted  (31 Jan. 2019)
Bahar Dutt also writes on the issue:- Romulus Whitaker, a well-known crocodile expert who is also a member of the IUCN crocodile specialist group and set up the famous Madras Crocodile Bank Trust, fears that this effort could in fact lead to further conflict, if not conducted in a scientific manner under the supervision of experts.
Studies done in the past on crocodile-human conflict by crocodile expert Raju Vyas from 1960 to 2013 observed that, in spite of the fact that across Gujarat where the reptilians live so close to humans, conflict has been quite low. https://www.thequint.com/voices/opinion/endangered-crocodiles-statue-of-unity-relocation-gujarat-government (28 Jan. 2019)
Relocation of crocodiles: Green outfit sends legal notice to CM, Centre The Paryavaran Suraksha Samiti (PSS) on Feb. 2 served a legal notice to the MoEF, Secretary of MoEF, PCCF & HoFF of Gujarat as well as the chief secretary of the Government of Gujarat to stop the translocation, calling it "drastic and mindless action".
The notice, which has also been sent to CM Vijay Rupani, called the decision of the state government a "short-sighted (one) with long term impacts". It also questioned the necessity of the said translocation and demands that it must be made known who made the decision and the consultation sought before executing the translocation of the crocodiles. https://indianexpress.com/article/cities/ahmedabad/crocodiles-statue-of-unity-green-outfit-sends-legal-notice-to-cm-vijay-rupani-centre-5566532/ (3 Feb. 2019)  
Statue of Unity Tribals hold rally to protest infrastructure developmenty Thousands of tribals took out a 30-km long foot rally from Kevadiya to Rajpipla in Gujarat's Narmada district to protest against infrastructure development around the Statue of Unity. https://www.hindustantimes.com/india-news/gujarat-tribals-hold-rally-to-protest-infrastructure-development-around-statue-of-unity/story-onOXWy1Gm7k7M2Hw1u0LlI.html (28 Jan. 2019)
FISH, FISHERIES, FISHERFOLKS
Goa Fishermen's body threaten stir against new CRZ rules  Threatening to protest against the recent CRZ notification, Goenchea Ramponkarancho Ekvott (GRE) has demanded that the state government and all 3 MPs of Goa must take up the issue with the Centre and get it withdrawn at the earliest. GRE president Agnelo Rodrigues flayed the government for approving the Coastal Regulation Zone (CRZ) 2019 despite several objections being raised when the draft rules were released.
National Fishworkers' Forum (NFF) vice-chairperson and GRE general secretary, Olencio Simoes said that he was shocked to learn that the central government went ahead and approved the CRZ rules despite assurances given by Union minister Suresh Prabhu, South MP Narendra Sawaikar and several coastal MPs from Maharashtra, Kerala, West Bengal, Tamil Nadu, etc, who were present at a recent interaction with parliamentarians, at the deputy chairman hall, Constitution Club, Delhi, where several objections were highlighted to the draft CRZ rules. 
Simoes said that this is a desperate attempt by the government to push its Sagarmala plans under the National Waterways Act, 2016, which will lead to concretisation of the Goa's 105-km coastline and 190-km riverline. "The new CRZ notification has diluted the very founding principles and objectives of protecting the coastal communities, coastal and marine ecology and restricting development of ports, industries, etc, which was done in CRZ 1991 and CRZ 2011," Simoes said.https://timesofindia.indiatimes.com/city/goa/fishermens-body-threaten-stir-against-new-crz-rules/articleshow/67716187.cms (28 Jan. 2019)
Gujarat Fishes found dead in Narmada Dam  Narmada Dam water a health hazard, if we go by this news. A large number of fishes have reportedly died in the Sardar Sarovar Dam over the last two days. Locals say presence of some chemical is responsible for this though exact cause is not known. The dam water is used for providing drinking water to large number of people.
A large number of fishes have reportedly died in the Sardar Sarovar Dam over last couple of days. Locals said that dead fishes were seen floating on the water surface and the stink is also unbearable. While the exact reason for the death of the fishes is yet to be known, locals said that some chemical mixed in the water may have caused the deaths.
It is also being suspected that some fishermen may have mixed some chemical in the water for catching fishes easily. The presence of chemicals in the water may cause serious hazards as water from this dam reaches different parts of the state for both drinking and irrigation. Presently, nearly 1,350 million cubic metre water is stored in the catchment area of Narmada Dam. Locals are urging the Sardar Sarovar Nigam Ltd to conduct inquiry into the matter. https://timesofindia.indiatimes.com/city/vadodara/fishes-found-dead-in-narmada-dam/articleshow/67764010.cms (1 Feb. 2019)
Sardar Sarovar Nigam claims the dam water is potable, but reason for the fish death is not known. https://timesofindia.indiatimes.com/city/vadodara/ssnl-claims-narmada-dam-water-safe-for-drinking/articleshow/67783415.cms
Karnataka Research on for fisheries activities at Harangi Possibilities of fisheries in 1886 ha Harangi reservoir on Cauvery river in Karnataka explored through Tribal development funds. Hope the conclusions do not deprive the tribals of their fishing rights. The Central Inland Fisheries Research Institute, a subsidiary of the Indian Council of Agricultural Research, has plunged into major action. https://www.deccanherald.com/research-take-fisheries-715973.html (1 Feb. 2019)
SAND MINING
SANDRP Blog Gujarat: Can Technology alone help Stop Illegal Sand Mining?  Read this overview of Sand mining situation in Gujarat in 2018 and you may like to say with me: Yeh Bhi Gujarat hai Dosto! Plz Read, Share and Respond. https://sandrp.in/2019/02/01/gujarat-sand-mining-2018-can-technology-alone-help-stop-illegal-sand-mining/  (1 Feb. 2019)
Gujarat Govt's claims of drone surveillance deterring mafia fall flat In Gujarat two types of illegal sand mining are rampant: illegal mining in the legally leased areas in more than 60 rivers across the state (flouting the rules and taking out more sand than permitted by digging deeper than allowed) and sand mining without permission.
Jawahar Chavda and Lalit Vasoya, 2 Congress MLAs, have alleged that the illegal sand mining is the result of a nexus between various departments of the government, including the police, the mining and geology department and the road transport wing.
Vasoya, the MLA from Dhoraji in Rajkot district, who is running a campaign against pollution and illegal sand mining in Bhadar river -an important water resource in the area for the public and industries – said that despite raising the issue in the state Assembly and on other forums, the menace was going unabated due to nexus between police and other departments and the sand mafia. "From Bhadar alone as per our estimates at least 400 trucks loaded with at least 40 tons of sand is illegally mined and transported every day," he alleged.
The journalist also claimed illegal sand mining is rampant in Orsang river. "The sand mafia is very powerful. They can do anything. Even local journalists fear them. They threaten those that oppose them with death or implicate them in legal proceedings, including cases under Prevention of SC/ST Atrocities Act. They have hired people from this community and bring them forward against the opponents. They have full police protection as they pay them," he alleged. https://www.firstpost.com/india/illegal-sand-mining-part-ii-gujarat-governments-claims-of-drone-surveillance-deterring-mafia-fall-flat-5992381.html (30 Jan. 2019)
Kerala, Save Alappad Residents oppose sand-mining Fisherfolks allege Indian Rare Earths Limited (IREL) in collusion with private parties illegally transporting sand beyond the permissible limit. According to Purakkad grama panchayat authorities, mining of mineral sand from Thottappally harbour is being carried out without the consent of the local body. https://www.thehindu.com/news/national/kerala/residents-oppose-sand-mining/article26114659.ece (28 Jan. 2019)
No plans to stop mineral mining at Alappad: Industries Minister – Industries Minister E P Jayarajan on Jan. 23 said the government had no plans to stop mineral sand mining at Alappad. He urged the agitators to stop their protest and cooperate with the state's development. http://www.newindianexpress.com/states/kerala/2019/jan/24/min-no-plans-to-stop-mineral-sand-mining-at-alappad-1929181.html (24 Jan. 2019)
The many struggles of Kerala's Alappad Alappad's struggle against mining PSUs is as old as its mining history. The mining started around 1912 by private companies and it was later taken over by PSUs in 1965. But the initial years were largely peaceful. "The fishermen community was ignorant about the mining. There were heaps of sand for them to be scooped up," said district secretary of Dheevara Sabha M Valsan, who led many protests against IRE.
But things started to change when fishermen realised the mining started to affect their livelihood. They were also keen to get a salaried job in IRE. The first protest was led by former panchayat president of Alappad P Chellappan in 1970.
The protest lasted for four years and many were injured in police action. The second agitation in 1978 was led by Valsan to secure jobs for ITI certificate holders in the region. In the next two years, Karayogam of Pandarathuruth and Dheevara Sabha protested for getting a better deal for their land and for getting employment in IRE, in 1980.
The company recruited 240 locals as temporary workers in 1990. But the resentment against IRE grew in the aftermath of the tsunami that wreaked havoc in Alappad in 2004. Protesters blocked roads to the mining site and it led to the closure of sites for over two years. By then the people realised the harmful nature of mining carried out by IRE, said Valsan. There were demands of stopping sea washing, refilling of land, use of scientific dredging.
As the discontent grew, it resulted in another round of protest in 2009. The Oommen Chandy Government announced an increased compensation of land and property leased to the company. http://www.newindianexpress.com/cities/kochi/2019/jan/20/the-many-struggles-of-alappad-1927437.html (20 Jan. 2019)
Plea in Kerala HC against Alappad sand mining  – A petition was filed before the Kerala High Court on Jan. 14 seeking to initiate steps to stop sand mining at Alappad and implement the recommendations of the Environment Assessment Committees for mitigating the dangers caused by mining. The petitioner, KM Hussain, a native of Alappad, submitted the mining by IREL has threatened the very existence of the Alappad panchayat.
If mining is allowed to continue, the entire area will be submerged. The petitioner also said the environmental assessment committee headed by former minister Mullakkara Ratnakaran had conducted a study on the issue and submitted a report before the Assembly. However, none of the suggestions has been implemented, the petitioner said. The committee found unscientific excavation has resulted in sand accumulation, according to the petition. http://www.newindianexpress.com/states/kerala/2019/jan/15/plea-in-hc-against-sand-mining-1925165.html (15 Jan. 2019)
Madhya Pradesh Govt fails to address mining menace despite tall pre-poll promisesr – 1st of 4 part series by First Post covering illegal sand mining in detail in the impact of illegal sand mining in the four states of Madhya Pradesh, Gujarat, Tamil Nadu and Bihar.
– Kamal Nath promised to curb the menace and reform the mining sector, while taking charge as the CM but so far has done nothing to improve the scenario. Though the new govt has promised a slew of measures to tackle the problem, the ground reality is much grimmer.
– In 2012 and 2013, most of the anti-mining judgments the NGT passed were against the state of Madhya Pradesh.
– Vinayak Parihar, a MP based activist, made an assessment of the loss of revenue. "The recent CAG report estimated a revenue loss of Rs 600 crore due to illegal sand mining. It's just a sample report. The actual loss may be hundredfold. According to our assessment, the state has lost over Rs 2 lakh crore in the last 10 years, which is more than the debt burden on the Madhya Pradesh government," he said, claiming that 90 percent of sand mining sites in the state is illegal.
– As per the latest figures released by the government, in 2016-17, the state earned Rs 240 crore royalty from sand mining. Talking about the ecological loss, Parihar said, "Sand mining has destroyed the Narmada. There are over 20 spots in a 15-20-km stretch where the river dries up for a few months. We are demanding a CBI probe or a state-level SIT from the new government." He is, however, not hopeful of any action from the new government, and suspects that its ministers and MLAs are involved in the illegal activity.
– As per a reply given in the Rajya Sabha by the government on 7 February, 2018, Madhya Pradesh saw the highest number of attacks on media persons in 2015 and 2016, recording 19 and 24 cases, respectively. And most of the attacks were related to illegal sand mining cases. In December 2017, at least six journalists were attacked and injured in Chhatarpur district while they were covering illegal sand mining.
– The new Minister for Mineral Resources Pradeep Jaiswal agreed that illegal sand mining is the biggest challenge for the government. "A few big companies enjoy a monopoly in this activity. We plan to focus on eliminating that along with illegal mining. We are planning to empower the local bodies and strengthen them to give permits for excavation of sand."
– Jaiswal added that he is working on a new policy, to be named 'Navin Khanij Kar Evam Ret Niti' (New Minerals and Sand Policy), which will be implemented soon. Also, to create employment for the local youth, control over sand excavation will be given to village-level societies. "The government is trying to double the revenue from sand mining by minimising the role of middlemen. We are also planning to restore the powers of mining officers to make the system simpler," Jaiswal said. https://www.firstpost.com/india/illegal-sand-mining-congress-govt-in-madhya-pradesh-fails-to-address-menace-despite-tall-pre-poll-promises-state-rivers-suffer-5981611.html (29 Jan. 2019)
Govt to set up trusts for rivers to curb illegal sand mining The Kamal Nath govt would constitute Narmada Trust Act and separate trusts for Tapti, Mandakini and Kshipra rivers to stop illegal sand mining and for conservation activities. The state govt has drafted a format for the purpose and sent it for approval of finance and general administration departments. https://timesofindia.indiatimes.com/city/bhopal/now-trusts-for-rivers-to-curb-illegal-sand-mining/articleshow/67800507.cms (2 Feb. 2019)
Bihar Govt's attempted crackdown sends prices soaring – In Bihar, sand is being sold like the precious yellow metal. While gold has almost had a fixed market price since the 2008 global economic meltdown, sand in Bihar is being sold at a premium, which has reached as high as Rs 15,000 to Rs 18,000 per truck load after the state government attempted to crackdown on illegal traders over the past two years.  This illegal trade is lucrative for the mafia, who operate in connivance with politicians, police and officials of mines and geology department.
– A syndicate of sand smugglers is active in at least a dozen districts of Bihar, including Patna, Saran, Bhojpur, Rohtas, Aurangabad, Banka, Lakhisarai, Gaya, Arwal and West Champaran, among the worst hit. Illegal sand mining across rivers of Bihar has led the state government to incur losses running up to Rs 600 to Rs 700 crore every year, according to officials of the department.
– The mines and geology department in Bihar has, since July 2017, had 11 employees dismissed from service and 22 others put under suspension for their purported involvement in illegal sand mining. In addition, pension of three retired employees has been stopped for their alleged nexus with sand mafia. Transfers of sincere administrative officers cracking down on the sand mining mafia has been a regular affair across districts.
– Bihar has, over the past three years, failed to meet its target in terms of revenue collected from the sale of sand. Against a target of Rs 1,000 crore as revenue from sale of sand set in 2015-16, the state government collected Rs 971 crore (97.10 percent of target). In 2016-17, they collected Rs 994 crore against target of Rs 1,100 crore (90.37 percent) and while the target in 2017-18 went up to Rs 1,350 crore, the department could fetch only Rs 1,082 crore (80.20 percent).
– In Saran district, Chirand village, situated on the confluence of Ganga and Saryu rivers, is the favourite of smugglers, because it also connects to the National Highway-19. Sand mined from the nearby Sone river in Patna and Bhojpur districts is shipped to Chirand in boats to be smuggled to north Bihar and neighbouring districts of Uttar Pradesh. According to locals, around 90 percent of population in Chirand village are engaged in sand smuggling.
– Noted environmentalist Ashok Ghosh said illegal sand mining also causes erosion, leading to shifting of villages on river banks. "There have been instances where rivers changed their course due to illegal sand mining. The government should ensure that guidelines issued by the NGT are implemented in toto." An example of such ecological imbalance was witnessed in West Champaran district, when several villages were washed away due to flash floods, an unnatural phenomena in the region bordering Nepal, caused by illegal mining in Kataiya river.
– Sone river has been completely ruined with heavy machines digging up its banks right from Koelwar in Bhojpur to Arwal, Aurangabad and Rohtas in south central Bihar. On 30 December, 2018, Patna district authorities issued a show cause notice to Broadson Commodities Pvt. Ltd for damaging the Sone canal under Paliganj subdivision to pave way for transportation of sand from the ghat.
– Sand mined from the Sone in Rohtas, Aurangabad and Bhojpur is smuggled to Uttar Pradesh. Assistant manager at an integrated check post at Mohania in Kaimur district, Nishant Singh, said that on an average 1,475 overloaded trucks carrying sand cross the check post everyday. However, only 15 to 20 such vehicles were impounded, he added.
– While the state govt, after a previous NGT ruling suspending mining activities ended on 30 Sept., introduced new Bihar Minor Mineral Rules through which it wanted to clear mining activity across 10 districts, the Patna High Court in Nov. 2018 stayed any amendment to mining laws. https://www.firstpost.com/india/illegal-sand-mining-part-3-bihar-govts-attempted-crackdown-has-sent-prices-soaring-officials-face-axe-as-rivers-in-ruin-6008351.html (1 Feb. 2019)
Karnataka State continues to bear brunt of resurgent mafia, ever-changing rules – Though former CM Siddaramaiah unveiled a new sand mining policy in 2014 which gave more power to district-level officials to curb illegal activities, legal miners remain on tenterhooks while illegal ones gained the upper hand courtesy 'protection' from political bosses.
– All 3 coastal districts — Udupi, Dakshina and Uttara Kannada — have their own committees that allow only manual mining in non-Coastal Regulation Zone (CRZ) areas. The NGT and the environment ministry banned sand mining around 500 metres of a high tide area across the 302-km Karnataka coast. The committees, however, can permit, under govt supervision, the Mines and Geology Department to allow only manual mining from 9 am to 5 pm on working days.
– DCs, who preside over these committees, use their magisterial powers to allot sand bars to local miners after estimating the need for construction activities, including govt projects and civic works. All three committees have taken steps to stop transportation of sand outside their districts.
– However, the sand mining rules have undergone a number of changes. The state made major amendments to the Karnataka Minor Mineral Concession (Amendment) Rules, 1994, in 2016 and added a separate chapter detailing the permission for quarrying ordinary sand in riverbed, patta land, removal of sand bars in CRZ areas of coastal districts, and special provisions for production of M-sand as well as for transportation of sand and M-sand.
– On 2 March, 2018, the joint secretary, Centre, Niranjan Kumar Singh, released the draft sand mining recommendations. Since then, the tender-cum-forward auction method has been used in Karnataka. But the political system interfered with that too. The NECF has estimated that Dakshina Kannada exported sand valued at Rs 800 crore, Udupi at Rs 620 crore, and Uttara Kannada at Rs 570 crore. https://www.firstpost.com/india/illegal-sand-mining-part-4-karnataka-continues-to-bear-brunt-of-resurgent-mafia-ever-changing-government-rules-6015541.html (2 Feb. 2019)
Illegal sand extraction detected in CRZ area -The city police and officials of the Department of Mines and Geology, in a joint raid conducted on Feb. 2 detected illegal sand extraction in the coastal regulatory zone (CRZ) at Ulaibettu on the banks of the Phalguni and seized 42 boats, five lorries, three earthmovers and other materials used for the same.
In a joint raid conducted on Feb. 2, they also found heaps of sand extracted illegally and stocked in a private jetty belonging to Raviraj, 45, of the same village.  In a separate operation on Feb. 2, the city police seized five lorries transporting sand to Kerala without licences. They were detected at Devipura near Talapady, Natekal and Kalkatta. All the cases have been handed over to the Department of Mines and Geology for further action and investigation, the release stated. https://www.thehindu.com/todays-paper/tp-national/tp-karnataka/illegal-sand-extraction-detected-in-crz-area/article26171243.ece (4 Feb. 2019)    
4 new mining policies to plug revenue leakage In Jan. 2019 the govt has decided to come out with four new mining policies on sand, granite, building material and stone crushers each. The decision to introduce the policies was considered after taking a cue from states like Telangana, Andhra Pradesh, Tamil Nadu, Maharashtra, Rajasthan and Gujarat. A team from the Karnataka mining department had visited these states to conduct a study on the steps taken by them to check overexploitation and illegal transportation of minerals.
Department sources claim that in the case of building material, scores of companies were drawing over and above the permissible limits for which licences were obtained. "For instance, when a contractor supplies building material for a national highway project, the department keeps a record of it as per the mineral dispatch permit (MDP) in the measurement book. So, if the company supplies 10 lakh tonnes for an NH project, it shows that it has an MDP for 2 lakh tonnes, and the rest 80 per cent of the material is not mentioned in the book," said the official. While the government gets a royalty of 30 per cent on the value of building material shown in the book, the royalty on the remaining 80 per cent is lost. https://timesofindia.indiatimes.com/city/bengaluru/govt-to-implement-4-new-mining-policies-to-plug-revenue-leakage/articleshow/67647823.cms (23 Jan. 2019)
Bangalore journalists allegedly attacked by sand mafia – It seems that the Bengaluru authorities have considerably ignored illegal mining taking place within an eco-sensitive zone of ten km around the Bannerghatta National Park, Bengaluru. On Dec 6, when Bengaluru-based journalists tried to capture the unlawful activity happening in the pace, they were threatened and attacked by a few people. Off late three people have been taken into custody regarding the incident, reported The News Minute.
Reportedly, the crusher had received clearance from the Geology and Mines department, still they had to get a go-ahead signal from other authorities, which they did not have. According to the India Ahead,  the incident took place, when the News 9 TV journalists were leaving the mining site. Soon, the journalists were stopped by a few men, who then started to abuse the TV news crew. The men then asked the crew to even delete the footage. However, the journalist tried to reach out to the police for assistance, as it was a remote area they could not reach them early. https://thelogicalindian.com/news/journalist-attacked-bannerghatta/ (9 Dec. 2018)
Bengaluru: Citizens protest against illegal mining at Doddakere lake – In the 1960's, Bengaluru had over 280 lakes and tanks. Almost 60 years of encroachment, illegal construction, mining and abject neglect towards these natural resources, has left Bengaluru's lakes in a miserable condition. Doddakere Lake located in greater Bengaluru's Sarjapur area joins the list of many other lakes which are subjected to such neglect, pushing it into near extinction.
Residents of the area are fighting a similar battle like many others in the city – to save a lake from dying. On Oct. 30, the residents along with citizen activities, who were spearheading the movement to save Doddakere lake, organised a protest march against the illegal sand mining which was going on in the lake region. The march was to make every resident aware of the importance of such water bodies. The fight to restore this lake is being taken up by citizen activists under the banner 'Voices Of Sarjapur'. https://thelogicalindian.com/news/doddakere-lake/ (30 Oct. 2018)
Punjab NGT asks Punjab govt to act against erring officials Expressing concern over the extent of environmental damage caused by rampant illegal mining in Ropar district, the NGT has directed that the govt to take action against erring officials.  The green body has also directed Punjab chief secretary to appear before it in three months' time along with an action taken report (ATR). The orders were passed on the report submitted by the Joint Committee comprising CPCB, director mining, Punjab and the Punjab SPCB.
The committee was ordered by the NGT in its October 20, 2018 order, while hearing a petition filed by Dinesh Kumar Chadha, a lawyer from Ropar district. The NGT also ordered that an environmental compensation, which was 450% of the showroom cost of the vehicles involved in illegal mining, must be realised from the violators. The NGT said penalties on violators should also include the cost of the illegally mined material and damage caused to the environment. https://timesofindia.indiatimes.com/city/chandigarh/illegal-mining-in-ropar-ngt-asks-punjab-govt-to-act-against-erring-officials/articleshow/67795409.cms (1 Feb. 2019)
2 arrested for sand mining The rural police have arrested two persons for illegal sand excavation. Over 12 persons have been booked in separate case under similar offence. Those arrested were identified as Sukhchain Singh of Gumrah village and Gurbaz Singh of Roorewal village. The police seized a truck and 400 cubic feet of sand.
In another case registered by Bhindi Saida police station, 14 persons, including Virsa Singh, Ajmer Singh's two sons and his two nephews, all residents of Talle village, have been booked. ASI Sukhdev Singh said he was patrolling Talle village when he received information that the accused were excavating sand illegally. The police have registered a case and further investigation is under way.  https://www.tribuneindia.com/news/amritsar/2-arrested-for-sand-mining/720605.html (29 Jan. 2019)
Uttar Pradesh Firm penalised for illegal sand mining A company involved in Purvanchal Expressway construction was penalised for illegally mining sand by district administration in Mohanlalganj on Jan. 27. The officials seized 11 dumpers and two excavator machines and imposed a penalty of Rs 3.25 lakh on the company.
Acting on a tip-off, a team of officials led by SDM Mohanlalganj Suryakant Tripathi conducted an inspection and found company workers mining sand illegally at Semnapur and Gauriya Kala on Purvanchal expressway construction site in Mohanlalganj area. https://timesofindia.indiatimes.com/city/lucknow/firm-penalised-for-illegal-sand-mining/articleshow/67719130.cms (28 Jan. 2019)
URBAN WATER
Maharashtra Borewell surge leads to reduced groundwater – Several housing societies in Pimple Saudagar have turned to borewells in the face of water shortage. The decision, however, is leading to fast depletion of groundwater in the area. A number of borewells are already yielding less water, making it evident that the groundwater level is depleting and needs to be recharged.
Rajesh Patil, executive member of Kunal Icon housing complex, said, "Ours is one of the largest housing societies in Pimple Saudagar. Of eight borewells in the society, only two are yielding water. We get 75,000 to 80,000 litres of water, per day, from the civic body whereas we need around 4.5 to 5 lakh litre, per day." Patil added that while earlier borewells would yield water until February-end, the yield has reduced drastically over the last few years. https://timesofindia.indiatimes.com/city/pune/borewell-surge-leads-to-reduced-groundwater/articleshow/67763988.cms (31 Jan. 2019) 
Bangalore Sewage overflow leaves residents in a cesspool Residents of Ashwini Layout at Ejipura ward (148) in south east Bengaluru, complain of overflowing sewage, leaked pipe for long. They have approached authorities concerned, but nothing concrete has been done.
According to residents, Bengaluru Water Supply and Sewerage Board (BWSSB) authorities have made a 'wet well' facility because Ashwini Layout is a low-lying area. But the sewage spill onto the road regularly. The electric motors installed at the wet well are always under repair. The diesel generator (DG) has neither diesel nor a battery though BWSSB claims to be spending money on its maintenance. https://bangaloremirror.indiatimes.com/bangalore/civic/sewage-overflow-leaves-residents-in-a-cesspool/articleshow/67731460.cms (29 Jan. 2019)
WATER POLLUTION
Tamil Nadu No remedy to reverse pollution of groundwater in and around Sterlite plant: TNPCB Sterlite Copper Plant case:- Tamil Nadu Pollution Control Board on Jan. 29 told the Supreme Court that the pollution level of the groundwater in and around Vedanta group's Sterlite copper smelting plant in the state was very high and that there was no remedy to restore it to permissible levels.
– Defending the decision to close down the plant permanently, Vaidyanathan said that they have evidence that the groundwater has been contaminated because of the pollutants from the plant.
– Questioning the jurisdiction of the green tribunal to deal with the matter, Vaidyanathan said: "the green tribunal could not have constituted a committee for going into the issue. That is not contemplated under the NGT Act. Adjudicating powers can't be delegated."
– The court is hearing a plea by Tamil Nadu government and TNPCB challenging the December 15, 2018, order of the NGT directing the TNPCB to pass a fresh order allowing renewal of consent for the operation of the plant within three weeks. https://www.thenewsminute.com/article/no-remedy-reverse-pollution-groundwater-and-around-sterlite-plant-tnpcb-95888 (30 Jan. 2019)
Haryana Industrial pollutants surging cancer cases in villages near Sonipat People staying in the industrial periphery of Sonipat district's Saboli, Nathupur, Kundli, Akbarpur Barota Safiabad and Sersa are not only breathing deadly air but also paying heavily for polluted water due to industrial waste.
The industrial belt has several plastic, rubber and polyester factories of medium and large scale which is directly affecting normalcy along with the deteriorating environment. People of these villages are battling with air and water-borne diseases among which skin infection and cancer are most common. https://www.business-standard.com/article/news-ani/industrial-pollutants-surging-cancer-cases-in-villages-near-sonipat-119020300111_1.html (3 Feb. 2019)  
WATER
SANDRP Blog CAG on National Rural Water Pgm: Poor results from Rs 82000 Cr expenditure This Performance Audit of National Rural Drinking Water Programme (NRDWP) of Government of India makes some shocking revelations. The program spent massive Rs 82000 crores during the five years from 2012 to 2017, but could achieve coverage of additional 5.5% rural habitations. However, even at the end of 2017, 82% of rural population and 83% of rural household did not have access to adequate water supply of 55 lpcd as targeted. Please Read and Share. https://sandrp.in/2019/01/29/cag-on-national-rural-water-pgm-poor-results-from-rs-82000-crores-expenditure/ (29 Jan. 2019)
Report Why India is facing the worst water crisis in history With 600 million people facing an acute shortage. India is facing the worst water crisis. Why isn't it an election issue? https://madrascourier.com/environment/why-india-is-facing-the-worst-water-crisis-in-history/ (1 Feb. 2019)
AGRICULTURE
Padma Shri awardees include 12 farmers Out of the 94 Padma Shri awardees, 12 farmers have been awarded for various activities like organic farming, traditional seed conservation and use of scientific methods in cultivation. https://www.downtoearth.org.in/news/agriculture/padma-shri-awardees-include-12-farmers-63000 (28 Jan. 2019)  Kamala Pujari is yet to comprehend the enormity of Padma Shri which she has been nominated for. http://www.newindianexpress.com/states/odisha/2019/jan/29/seeds-of-happiness-for-kamala-1931445.html (29 Jan. 2019)
Also see, new website of  Revitalising Rainred Agriculture. http://www.rainfedindia.org/
Report Low pulses production, falling prices continue to hurt farmers Weak prices are aggravating rural distress in a drought year and lower productions. https://economictimes.indiatimes.com/news/economy/agriculture/farm-tales-low-pulses-production-falling-prices-continue-to-hurt-farmers/articleshow/67733117.cms  (29 Jan. 2019)
Book Review Tracing the Arc of Rural Distress Review says that Varun Gandhi has written a sensitive and well-researched book that takes the debate on the problems of rural India well beyond the headlines of indebtedness, suicides and farm loan waivers. https://thewire.in/agriculture/review-tracing-the-arc-of-rural-distress  (29 Jan. 2019)
FLOOD
Kerala Flood Experts flay FM: Thomas Isaac for 'ignoring' weather  Kerala: "It is unfortunate that the budget is silent on the major topics to be focused after the extreme natural disaster. Setting up a scientific early warning system, drafting disaster prevention and management plan and conducting comprehensive flood zonation mapping are of utmost importance. No funds have been allocated for any such projects," said Dr. C.G. Madhusoodhanan, climate change expert from Indian Institute of Technology, Mumbai. https://www.deccanchronicle.com/nation/current-affairs/020219/experts-flay-fm-thomas-isaac-for-ignoring-weather.html (2 Feb. 2019)
Kerala Budget: No solace to the flood-hit in state  The budget presented on Jan. 31 by Finance Minister Thomas Isaac is a big disappointment as it has not given solace to the flood-affected millions of our state says CP John former member of planning board. http://www.newindianexpress.com/states/kerala/2019/feb/01/kerala-budget-no-solace-to-the-flood-hit-in-state-1932759.html (1 Feb. 2019)
DROUGHT
Report Northeast Monsoon Flops, Drought-Like Conditions Across South India Failure of North East Monsoon to worsen drought conditions in South India says Nidhi Jamwal:-
– On January 16, the India Meteorological Department (IMD) released a 'Statement on Climate in India during 2018'. Among other high impact weather events in 2018, the met department pointed out in it that rainfall during the northeast monsoon, between October and December, over the country had been "substantially below normal" – only 56% of the long-term average. And this, it said, was the sixth lowest since 1901.
– The long-term average of the northeast monsoon over the southern peninsula has been 332.1 mm for the base range 1951-2000. This is cause for worry because, unlike the rest of the country, which receives rain in the southwest monsoon season between June and September, the northeast monsoon is crucial for farming and water security in the south. This region now seems headed for an acute water crisis.
– One analysis of northeast monsoon data, by a meteorology blog, showed the highest rainfall departure to be in Telangana, of negative 65%, followed by Andhra Pradesh at negative 57%, Karnataka at negative 48% and Tamil Nadu at minus 24%.
– At the Chennai and Dharmapuri stations in Tamil Nadu, rainfall was 55% and 59% lower than the average. In Andhra Pradesh, Visakhapatnam, Guntur and Prakasam districts received 54%, 63% and 68% less rainfall. Bengaluru's urban and rural areas, similarly, recorded 54% and 36% less rainfall. The least rainfall received relative to the long-term average appeared to be in Nalgonda, Nizamabad and Yadadri Bhuvanagiri districts in Telangana, at negative 91% in each. https://thewire.in/environment/northeast-monsoon-flops-triggering-drought-like-conditions-across-india (30 Jan. 2019)
Tamil Nadu Farmers flay release of water to Uppar  Parambikulam – Aliyar Irrigation Scheme Project Committee farmers on Jan. 28 petitioned the Water Resource Organisation (WRO) of the Public Works Department against the release of 119 mcft of water to Uppar and urged the officials to ensure that farmers having 96,000 acre under the third zone ayacut get their due share of 9,500 mcft.
A delegation led by committee president K. Paramasivam met the Chief Engineer and presented a memorandum seeking action against officials for not going on appeal against the High Court order that called for the release of water to Uppar and for not taking efforts to explain the ground reality to the court. https://www.thehindu.com/news/cities/Coimbatore/farmers-flay-release-of-water-to-uppar/article26114734.ece (28 Jan. 2019)
CM sanctions ₹158 crore for drinking water schemes In view of the below-normal rainfall during the northeast monsoon, CM Edappadi K. Palaniswami on Jan. 31 sanctioned ₹158 crore for taking up drinking water supply schemes across the State.
– While ₹122 crore was earmarked for Chennai Metrowater to take up suitable drinking water supply works, a sum of ₹36 crore was sanctioned to the TWAD Board to take up drinking water supply works in the urban and rural areas of Tamil Nadu. https://www.thehindu.com/news/cities/chennai/cm-sanctions-158-crore-for-drinking-water-schemes/article26143279.ece (1 Feb. 2019)
Karnataka Govt told to conserve KRS water for drinking purposes -State Natural Disaster Monitoring Centre (KSNDMC) has recommended the Karnataka government reserve 15tmcft of water at KRS dam for drinking purposes till June.
– KSNDMC director GS Srinivas Reddy said every month 3tmcft of water is required to meet the drinking water demands of Mysuru, Bengaluru, 47 others towns including Mandya, and over 625 villages which depend on KRS dam. "Therefore, 15tmcft of water is required at KRS dam for the next five months," he said.
– Reddy said one reason for poor inflow to all major reservoirs of South Karnataka now is poor rainfall after the August flood in Kodagu and surrounding areas. "The underground water level is sinking. In summer, underground water is the major source for inflow into rivers. This year, as the underground water table is also sinking due to various reasons, inflow also has come down," he said. https://timesofindia.indiatimes.com/city/mysuru/govt-told-to-conserve-krs-water-for-drinking-purposes/articleshow/67730082.cms (28 Jan. 2019)
Research Paper Drought & Famine in India From Vimal Mishra: Famines in India caused death of millions of people. Our new paper appeared online in Geophysical Research Letters on: Drought and Famine in India, 1870-2016. https://agupubs.onlinelibrary.wiley.com/doi/10.1029/2018GL081477(22 Jan. 2019)
ENERGY OPTIONS
Innovation IIT-Roorkee testing floating device to produce electricity from river surface Prof R P Saini and his team of Scientists at IIT-Roorkee are testing a floating device that can generate electricity from flowing surface water of rivers and streamsTethered to cement blocks built on the banks of the canal, the turbine floats on the surface of the river. The hydrokinetic prototype, developed in collaboration with Delhi-based Maclec Technical Project Laboratory, has been installed in the Upper Ganga Canal in Roorkee, Uttarakhand for testing. "In this canal, water discharge is almost constant throughout the year. Thus we have near ideal conditions for the purpose of testing," said Saini.
"That is where more research is needed. Keeping that in view we have taken up this project to develop a prototype so that the installation (of such turbines) can be standardised in the flowing canals and rivers," Saini said. The researchers said that while there are many types of turbines currently under development, installing them in a flowing river is a tedious task. That is where more research is needed. https://energy.economictimes.indiatimes.com/news/renewable/innovation-iit-roorkee-testing-floating-device-to-produce-electricity-from-river-surface/67754008  (30 Jan. 2019)
SOUTH ASIA
Pancheshwar Dam India still reluctant to hold Pancheshwar experts' group meeting This report from Nepal says there is yet no consensus on Pancheshwar DPR, experts groups last met in Nov 2017 and no new meeting date is finalised.  http://english.onlinekhabar.com/india-still-reluctant-to-hold-pancheshwar-experts-group-meeting.html (3 Feb. 2019)
Pakistan Experts return after inspecting Indian hydropower projects Pakistan's commissioner for Indus waters Syed Mehr Ali Shah, who led the delegation, told Dawn after returning home from India. He said the construction work on Pakal Dul dam, which was earlier stopped, had resumed. Though access roads had been constructed, civil work on the dam was yet to begin, he added.
Mr Shah said no work had started on Lower Kalnai and Ratlay projects, as the contractor, who was mobilised earlier, had left the work. "We witnessed that the contractor camp was abandoned, as there was no construction activity. We also visited the areas of these projects in detail, by going up to the river site," he added. "We cannot make our observations, concerns public, as we will convey these to our counterpart in India either through a letter or meeting," he added. https://www.dawn.com/news/1461333  (2 Feb. 2019)
Myanmar Official suggests downsizing Myitsone dam that frayed China ties Thaung Tun, chairman of Myanmar's investment commission, on Jan. 29 suggested alternatives such as scaling back or relocating a stalled Chinese-backed $3.6 billion Myitsone hydro-power dam project that has strained ties between the neighbours. Myanmar angered China in 2011 when its former quasi-civilian government suspended the dam in the country's north amid environmental concerns.
Asked about the dam at an investment conference, Thaung Tun listed several problems, from an earthquake fault line running under the project site to a large catchment area affecting residents.
Thaung Tun said original plans for the dam were not "thought out" and failed to consider the impact on the community and the environment. China's Yunnan province, the planned destination for about 90 percent of the dam's electricity, now has a power surplus, Thaung Tun said. "There's no need for this dam now," he said.
"Catchment area would be twice the size of Singapore. This would mean that a lot of villages will have been displaced from their accessible land. That is the issue," Thaung Tun told reporters at the conference in the capital Naypyitaw.
Thaung Tun listed several alternatives, including scaling back the dam, moving it to a different location, or offering the operator an alternative project. He did not say if the government had a preferred option.
The dam in the northern state of Kachin is very unpopular. Suu Kyi's ruling National League for Democracy (NLD) lost a seat in Kachin by-elections last year and party officials have voiced concern about their popularity in ethnic minority areas ahead of the 2020 general election. https://energy.economictimes.indiatimes.com/news/renewable/myanmar-official-suggests-downsizing-hydropower-dam-that-frayed-china-ties/67751661 (30 Jan. 2019)
THE REST OF THE WORLD
BRAZIL TAILING DAM DISASTER UPDATE: First thoughts on the Brumadinho dam collapse video Video of Brazil Tailing Dam disaster. Dave Petley blog on it says: "The remarkable thing here is that the mass failed as a single landslide involving the full width and full height… I really hope that this video will bring home the need for proper tailings management, and thus worldwide change.  There can be no better illustration of just how terrifying and deadly these failures can be."
Video URL: https://youtu.be/dJCvqb5Mxq4
There is also footage now of the flow downstream.  That is also deeply alarming:-
https://blogs.agu.org/landslideblog/2019/02/01/brumadinho-tailings-dam-video/ (1 Feb. 2019)
Planet Labs image of the Brumadinho tailings dam failure Meanwhile the number of fatalities from the Brumadinho tailings dam failure has now reached 84 confirmed losses, of whom 42 have been identified, with a further 276 people reported missing. This would mean that the minimum final total will be 318 fatalities, making this one of the worst mining landslides in recent history.  Five people from Vale and from a contractor, TÜV SÜD, were arrested on Jan 29, 2019 in relation to the accident. https://blogs.agu.org/landslideblog/2019/01/30/brumadinho-tailings-dam-failure/  (30 Jan. 2019)
Death toll rising up Brazilian rescue teams have recovered the bodies of 99 people buried after the rupture last week of a Vale tailings dam, and with over 250 people still missing, relatives at the disaster site are fast losing hope.
DAM DECOMMISSIONING:- Vale said on Jan. 29 it would spend 5 billion reais ($1.3 billion) decommissioning dams like the one that collapsed. That announcement sent the miner's shares higher as analysts said it provided greater clarity on iron ore output going forward. Vale will cut 10 percent of its output by decommissioning 10 dams, Chief Executive Fabio Schvartsman said.
Vale's initiative aims to pre-empt tough questions about its safety record in the wake of Friday's disaster, coming after a similar deadly dam collapse in 2015 at the nearby Samarco mine, which Vale co-owns with BHP Group. The plan involves suspending operations at mines producing about 40 million tonnes of iron ore and 11 million tonnes of pellets per year, Schvartsman said. https://www.ndtv.com/world-news/as-death-toll-in-brazil-nears-100-vale-dam-disaster-relatives-lose-hope-1985855 (31 Jan. 2019)
Dam Flood Queensland Emergency dam release as Townsville hit by 1.1 metre of rain One hundred homes could be flooded in Townsville in Queensland, Australia after the city's mayor sanctioned the high-risk release of Ross River dam water to save the area from more widespread inundation following more than 1.1 metres of rain. One part of the country is facing high temperates and forest fires, while another part is facing floods.
Townsville has had a year's worth of rain in the past week, the Bureau of Meteorology has said. "The dam is currently at 178% of capacity and the Ross River is dumping a record amount of rain into the sea." Some areas could get up to 400mm a day, for the next few days, due to a very active and slow moving monsoon trough. https://www.theguardian.com/australia-news/2019/feb/01/queensland-floods-man-missing-highway-cut-and-schools-closed  (1 Feb. 2019)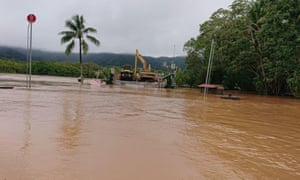 Hundreds of people remain cut off after a deluge pushed far-north Queensland's Daintree River to a record level. The river peaked at close to 12.6 metres on Saturday night, breaking a record that stood for 118 years. https://www.theguardian.com/australia-news/2019/jan/28/daintree-river-flooding-hundreds-cut-off-after-deluge-breaks-peak-record (28 Jan. 2019)
The Ross River dam was at 186 per cent of capacity on Friday afternoon, its highest level since it was built 48 years ago. All three dam gates were open and spilling and the Ross River was dumping a record amount of water into the sea. "The floodwater came up three metres in 30 minutes," she told AAP. "My house was submerged under water, that's how quick it was. It was incredible. I have never seen anything like it." "People have had to just sit and watch cars, tractors, containers, ride-ons and all sorts of stuff just floating in the creek." https://www.9news.com.au/2019/02/01/11/07/qld-floods-spark-new-evacuation-orders  (1 Feb. 2019)
Australia Sea Of White: "Hundreds Of Thousands" Of Fish Dead  Hundreds of thousands" of fish have died in drought-stricken Australia in the last few days and more mass deaths are likely to occur, the authorities warned on Jan 29, 2019. Locals around the Darling River were confronted with a sea of white, as dead fish carpeted the waters near the southeastern Outback town of Menindee.
Just weeks after up to a million were killed — with scientists pointing to low water and oxygen levels as well as possibly toxic algae — another mass death occurred in the key food growing region. While the federal government has blamed the deaths on a severe drought, experts and locals say they stem from the systemic depletion and pollution of the river. The rainfall has also been delayed. https://www.ndtv.com/world-news/sea-of-white-hundreds-of-thousands-of-fish-dead-in-australia-1984784  (29 Jan. 2019)
CLIMATE CHANGE
Report Future effect of Climate Change on Agriculture in India, worse than thought This news report highlights that Parliamentary committee is disappointed with the government in dealing with impact of climate change on Agriculture. It has made a number of recommendations, including giving big push for organic farming, use of organic manure among others.  https://www.skymetweather.com/content/agriculture-and-economy/future-effect-of-climate-change-on-agriculture-in-india-worse-than-thought/ (31 Jan. 2019)
Report For Climate-Smart Agriculture to Succeed, Need to Take Into Account Social Dynamics Yes, worryingly: "In all, we found that unequal ownership of land and the social position of the farmers strongly regulated their ability to sustain the use of SRI. For socially and economically marginalised farmers, the use of SRI posed significant challenges – tightening labour availability, uncertain water access and relative marginalisation from the networks that provided training and subsidies. Farmers abandoned SRI once the official programme extension had ended." https://www.thewire.in/agriculture/for-climate-smart-agriculture-to-succeed-need-to-take-into-account-social-dynamics  (1 Feb. 2019)
Study Ice melting faster in Antarctic glacier, vast hole surprises NASA scientists – NASA scientists have discovered a gigantic cavity, almost 300 metres tall, growing at the bottom of the Thwaites Glacier in West Antarctica, indicating rapid decay of the ice sheet and acceleration in global sea levels due to climate change.
– The size and explosive growth rate of the newfound hole, however, surprised them. It is big enough to have contained 14 billion tonnes of ice, and most of that ice melted over the last three years.
– The findings, published in the journal Science Advances, highlight the need for detailed observations of Antarctic glaciers' undersides in calculating how fast sea levels will rise in response to warming.
– Thwaites Glacier is currently responsible for about four per cent of global sea level rise, researchers said. It holds enough ice to raise the world ocean a little over 65 centimeters and backstops neighbouring glaciers that would raise sea levels an additional 2.4 metres if all the ice were lost, they said. https://www.hindustantimes.com/world-news/ice-melting-faster-in-antarctic-glacier-vast-hole-surprises-nasa-scientists/story-5O6EjNS5tYvsfHLveMscIO.html (31 Jan. 2019)
Study Warming oceans can increase frequency of extreme rain storms – The study team found that extreme storms — those producing at least 3 millimetres of rain per hour over a 25-kilometre area — formed when the sea surface temperature was higher than about 28 degrees Celsius. They also found that 21 per cent more storms form for every 1 degree Celsius that ocean surface temperatures rise.
– Currently accepted climate models project that with a steady increase of carbon dioxide in the atmosphere (1 per cent per year), tropical ocean surface temperatures may rise by as much as 2.7 degrees Celsius by the end of the century. If this were to happen, we could expect the frequency of extreme storms to increase by as much as 60 per cent by that time, the researchers explained.
– Although climate models are not perfect, results like these can serve as a guideline for those looking to prepare for the potential effects a changing climate may have. https://www.siasat.com/news/warming-oceans-can-increase-frequency-extreme-rain-storms-1461924/ (30 Jan. 2019)
UN Book on Global Environmental Law Environmental Rule of Law First UN Global Report on ENVIRONMENT RULE OF LAW (much needed, particularly compliance, governance and institutions that can achieve that). Its preface sounds hopeful: "A clear example of its importance is Costa Rica, a nation heavily dependent on natural resources and situated in a wider region that has been too often ravaged by political strife.
The country has increased life expectancy to more than 79 years, achieved 96 percent adult literacy, and built per capita income to almost US$9,000 while setting and meeting ambitious environmental goals. Moreover, it has already doubled its forest cover to over 50 percent and is on track to be climate neutral by 2021." http://wedocs.unep.org/bitstream/handle/20.500.11822/27279/Environmental_rule_of_law.pdf
Environmental laws only look good on paper, UN says On UN report on Environment Laws around the world: "A dramatic spike in the global adoption of environmental laws has failed to translate into better conservation efforts, according to a United Nations report, the first global evaluation of such laws.
The document — which assessed national laws, regulations, and policies around the world — found that a lack of political will, underfunded agencies, unfair judicial systems and a poor implementation of the law has in fact hindered efforts to address some of the biggest challenges of our time, such as climate change and the loss of biodiversity." https://www.scidev.net/global/environment/news/environmental-laws-only-look-good-on-paper-un-says.html  (28 Jan. 2019)
ENVIRONMENT
Kerala Sacred groves, last refuge for biodiversity amongst urbanisation In spite of urbanisation and development pressures, the northern districts of Kerala have managed to conserve many sacred groves.
These sacred groves support a diverse bird life. Studies show that the number of species have remained almost constant over decades in these groves whereas in other habitats, such as wetlands, they have reduced.
An important threat is the expansion of the temples inside the groves. To maintain the biodiversity the temples need to remain in their original size and popularity. https://india.mongabay.com/2019/01/29/sacred-groves-of-north-kerala-the-last-refuge-for-biodiversity-amongst-urbanisation/ (29 Jan. 2019)
Fellowship Prakriti Research Fellowship 2019-20 5 annual fellowships, 2 for the Aurangabad region (Maharashtra) and 3 for anywhere in the country (other than the A'bad region) have been announced, the fellowship value is INR 2 lakh.
Last date for submission of proposals is February 28, 2019. Proposal forms are available in English and Marathi. Encourage you all to apply, spread the word. http://www.carpeindia.org/prakriti.html
Compiled by SANDRP (ht.sandrp@gmail.com)
Also see:  DRP News Bulletin 28 January 2019 & DRP News Bulletin 21 Jan. 2019
Follow us on: www.facebook.com/sandrp.in; https://twitter.com/Indian_Rivers