(Feature image:- 19 year old mine helper died in sand mine pit in Sone river, Sidhi in March 2022. Image source: Vindhya News.)
One of the major impacts of riverbed mining in India is deaths and injuries due to accidents and violence. In 16 months since Dec 2020 (our previous report on this issue covered the period till Nov 2020) to March 2022, at least 17 children have died in sand mine pits in West India.
This is West India summary report for this 16 month period on sand mining violence and accidents. The detailed file for West zone can be see here. The West Zone states included here are: Madhya Pradesh, Rajasthan, Gujarat, Maharashtra and Goa. The summary reports along with detailed accounts for North, East and North East zones have already been published. The previous such report covering the issue from January 2019 to November 2020, can be seen here.
Madhya Pradesh
In Madhya Pradesh 22 people lost their lives while over 30 including 9 government officials suffered injuries on account of illegal sand mining activities in 16 months since Dec 2020. 15 staff, workers of RKTC group were injured in more than 6 attacks by sand mafia. In Panna 2 truck drivers were injured by sand mafia.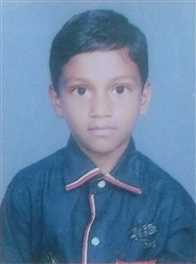 11 people died and 7 got injured in road accidents involving sand transporting vehicles. 5 persons of which 4 were young, teenagers died in sand mine pits and 3 mine workers in mine collapse incident. There were some road accidents by sand vehicles where no casualty took place and in some cases vehicles have not been specified.
Additionally, an informer was reportedly murdered, a farmer in Morena was killed in police action in June 2021 and a youth villager committed suicide after being beaten up by sand mafia in Tikamgarh in February 2021.
MP seems to be facing a complete lawlessness in sand mining. The mafias have been fearlessly attacking government officials, mine contractors, private mining company staffs and even truck drivers. In some cases, lease holders have been caught in catch 22 situation. On one hand they are being terrorized by mafias on the other being harassed by corrupt police officials.
The story of 85 year old Bhind farmer whose crops were damaged by Chambal sand mafia is upsetting. After local administration choose to remain unresponsive towards his pleas, he had to appeal to Prime Minister to save his crops. The plight of Narmada, Chambal, Ken, Betwa, Sindh, Sone, Parvati rivers have only worsened due to state sponsored unsustainable sand mining operations.
Shardha Pandre, SDO, Forest Department, Morena alone survived 9 lethal attacks in just two months. She headed several raids to bust illegal sand mining operations before she was transferred. The incident of Khargone where 6 reporters were booked by administration for covering illegal sand mining further proves collapse of governance in the state.
Rajasthan
Despite Supreme Court prohibition on sand mining in Rajasthan till recently, at least 24 people have died and 12 have suffered injuries in illegal sand and stone mining related incidents in Rajasthan during the reporting period.
Most of the deaths -12 including 6 women – have taken place in 4 mine collapse incidents. The caving in of quartz stone mine in Bhilwara in August 2021 alone killed 7 labourers including 3 women. All deceased belonged to tribal community. Because of poverty and lack of jobs they had no choice but to do the risky work in mines for survival. After the death of 2 women in an illegal sand mine collapse incident in Tonk in April 2021, villagers protested at block office demanding compensation to aggrieved families. They also blamed contractor for inadequate safety measures at mine site.
The road accidents involving sand transporting vehicles have killed 9 people while 4 kids in two incidents have died after falling into sand mining pits. The first incident took place in July 2021 in Jhalwad in which 2 kids drowned into sand pit dug in Ricchad riverbed. Then in August 2021, 2 minor siblings died in Moran river mining pits in Dungarpur. In both cases, villagers said that unabated illegal mining with heavy machines creating deep pits resulted in the casualties.
There have been about 6 incidents of violent attacks by sand mafia on government officials including administration, police, mine and forest team injuring 2 SDMs, 4 forest staffs apart from damaging official vehicles. One person got injured in an infighting incident between rival sand smuggler groups. The Chambal River flowing through notified National River Sanctuary along Dholpur (Rajasthan) and Morena (MP) has particularly become hotbed for illegal mining by interstate sand miners.
Gujarat
At least 24 people have lost their lives and 12 suffered injuries due to sand mining excavation and transportation related incidents in Gujarat in the reporting period. 21 of these deaths were caused by road accidents involving sand mining trucks while 3 kids died after drowning in pits created for sand mining in a pond in Kutch.
The collision between trucks in Surat in January 2021 alone killed 15 Rajasthan migrant workers including 8 women and 1 infant. Same month, 4 more labours were run over by a sand truck in Banaskantha district killing 2 of them. Both the incident highlights the plight of migrant labour force who are forced to spend lives on road pavements. Despite a Supreme Court ruling, govt has done nothing to provide housing facilities to these vulnerable people.
In Nov 2021, a dalit man from Batod was attacked by upper caste for seeking sand mine lease which shows sand businesses being run and controlled by influential people while weaker sections of society are either forced to suffer exploitation or adverse impacts if unlawful sand extraction.
Maharashtra
During the reporting period, at least 8 people were killed on account of sand mining and transportation activities in Maharashtra. Most of the deaths (5) mainly of young and teenage children have occurred in 2 incidents of drowning in sand mine pits. 3 people died in road accident (1), mine collapse (1) and gang war (1) between sand smugglers in this period.
The first drowning incident took place on Feb 6, 2021 in which 4 children drowned in a deep pit caused by illegal sand mining in Sindphana river, a minor tributary of the Godavari in Gevrai tehsil of Beed district. The second incident happened on March 15, 2022 in Buldhana district where a 11 year child died after falling into pit formed by excessive dredging in Purna river.
The state has also seen at least 6 incidents of attacks on government officials by sand mafia. A mine contactor from Ahmednagar in March 2021 tried to commit suicide after efforts to seek refund for a sand mine contract (which did not materialise due to local opposition) failed.
Goa
Despite a ban on mineral mining in Goa by Supreme Court and cases challenging sand mining leases are ongoing in National Green Tribunal, the sand smugglers are quite active in the state. From December 2020 till March 2022, there have been 3 incidents of sand mining violence and accidents.
In the first case, a driver got injured after the sand laden truck over turned at Apevhal in South Goa in December 2020. The accident also caused traffic jam on Mardol-Priol road for hours. Locals claim that despite ban several sand-laden trucks travel in the early hours to avoid being intercepted. They also expressed fear that such accidents could prove fatal in future.
In the second incident, two groups in Bhoma clashed over sand transportation from Kudal, Maharashtra in March 2021. In the third incident, an activist was attacked in March 2022 by sand mafia for exposing illegal mining in the river flowing through Chandor and Guirdolim villages. His hand was fractured in the attack and he fears threat to his life.
Summary
In West Zone at least 72 people have been killed and 67 got injured in sand mining related violence and accidents between December 2020 and March 2022. Nearly half of the death toll 42 is attributed to road accidents involving sand transporting vehicles which has also left 21 people injured including some with grievous injuries. About 17 deaths mostly children have occurred due to drowning in sand pits while mine collapse and accidents at mine sites have taken lives of 16 people.
In this period 2 people were killed and 2 others suffered injuries in sand mafia attacks while encounter and infighting took the lives of 2 people and left 03 injured. Nearly 42 government officials including police, forest and mine have either suffered injuries in attacks by sand mafia in this zone. More than half of the attacks and injuries (26) has occurred just in one state of Madhya Pradesh. Nearly half of the deaths in road accidents (21) have taken place in Gujarat followed by 11 in Madhya Pradesh and 9 in Rajasthan.
Of the total 16 deaths in mine collapse incidents, 12 occurred in Rajasthan and 3 in Madhya Pradesh. In terms of drowning deaths in sand pits, 5 each have taken place in Maharashtra and Madhya Pradesh followed by 4 in Rajasthan and 3 in Gujarat.
Compiled by Bhim Singh Rawat (bhim.sandrp@gmail.com)
Note:- The figures compiled here are indicative based on various media reports we have come across for the reporting period so far. There could be several more sand mining violence and death incidents going unreported, being reported as routine accidents without revealing critical information or have remained uncovered by us. The actual death toll and injuries by unabated riverbed mining activities in West Indian states could be higher than numbers mentioned here.